Best Defensive Personal In Serie A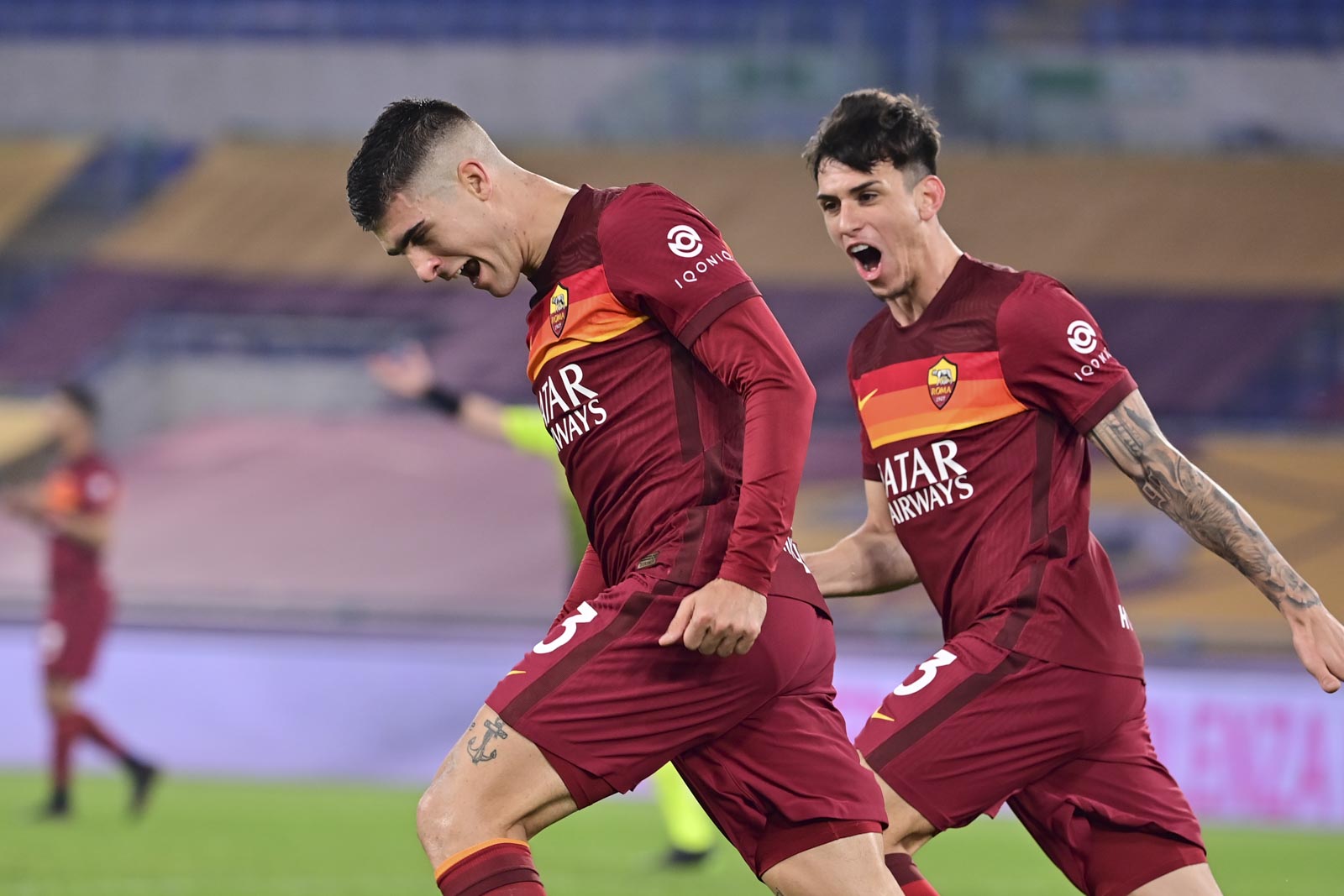 One of Roma's most complicated issues over the last couple of years has been not having a strong enough defense. It has been historically during Bad seasons the reason they have not been able to get back into the Champions League. You could argue it has come down to poor defensive mistakes and not having enough quality at that position. This has been one of their greatest strengths of the last year-and-a-half. They sold a lot of their defense in the previous 2 years but have rebuilt it very quickly. Last season, Chris Smalling and Gianluca Mancini's center-back partnership was the best center-back partnership in the league. Those are two of the best defenders in Europe. The numbers don't exactly tell the whole story, and even though this defense did have issues down the stretch in particular games, they have been on top of their game for the majority of last season and have been almost flawless this season. Gianluca Mancini has been a vocal leader in the back, and Chris Smalling added something Roma didn't have before. He is a player that has won at every level and is desperate to help Roma win something once again. Then mid-season last January, Roma signed Rodger Ibanez, an absolute animal of a Defender. Since he has been featured in the Roma team, he has been one of European football's best center backs. Already three incredible components of this team, along with Bryan cristante, who may not be the best center-back, but his transition has gone rather smoothly. Then in the summer, they added Max Kumbulla, one of the hottest young Defenders in Italian football; it was their best signing of the summer as they secured a deal with Hellas Verona. Roma plays with the back three and has 4 high-quality Defenders are they can use; it makes it very difficult to score on them because of this. This is why, with a decent goalkeeper, they would be one of the best defensive units in the league. In terms of personnel, there isn't a better collection of Defense in Italy. They all provide something different, and because of this, Roma can alternate formations if necessary they haven't quite done it yet. Still, they have so much quality at this position, which is a big reason why Roma has had so much success so far this season. Ibanez locked up Cristiano Ronaldo, Max Kumbulla made Ibrahimovic uncomfortable, and Gianluca Mancini has probably been the most consistent, barely made a mistake All Season. Then Chris Smalling, who is just starting to come back into the team, also provides real value. Roma's defensive options are unlike any other it has been outstanding what they've been able to do this season, and they're able to stay healthy and inform scoring on this Roma team has been and will continue to be a very tough task.
Counter Attacking Football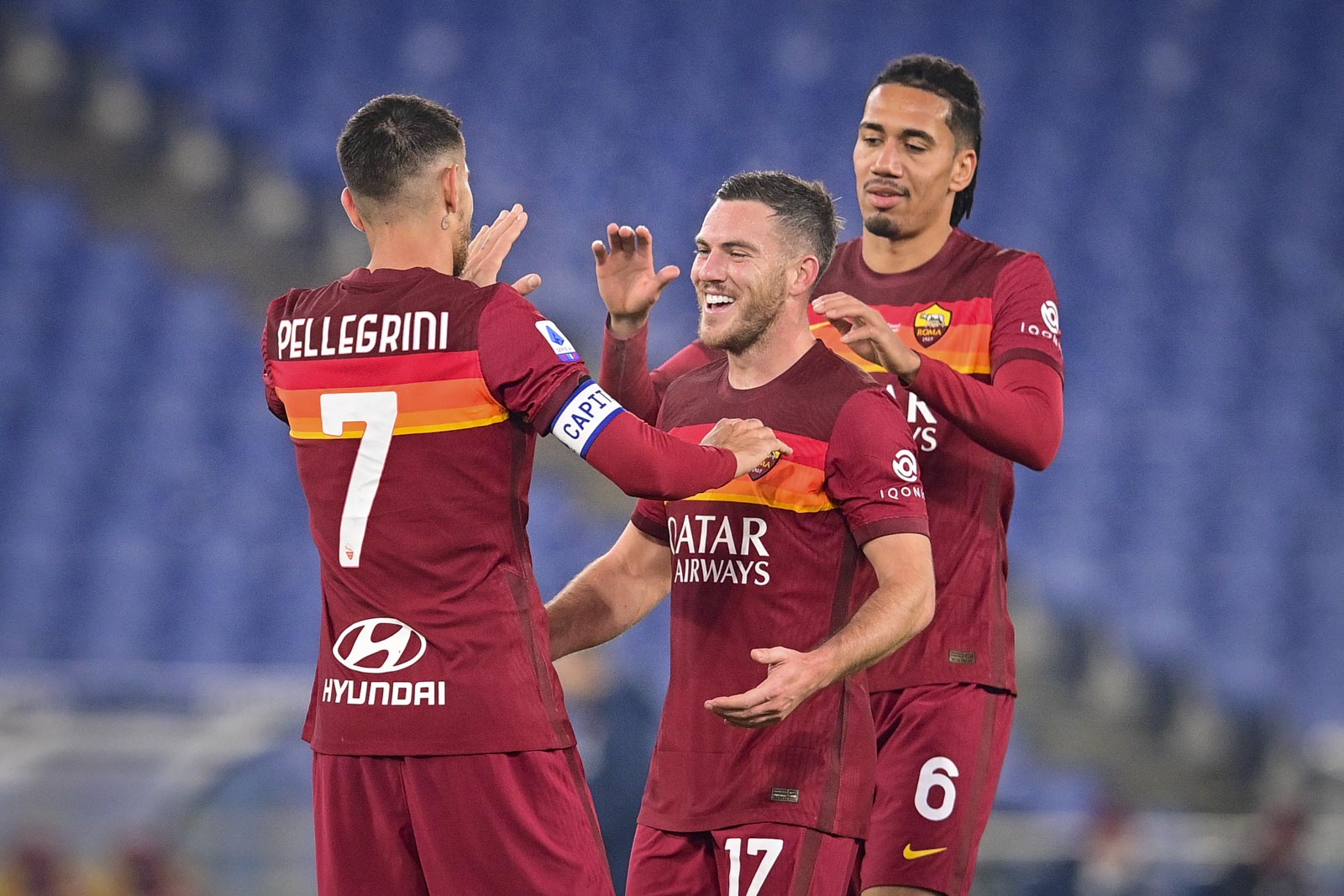 One of the main things that made Paulo Fonseca very attractive to the Roma job was his attacking style of football. Remember Paulo Fonseca Shakhtar Donetsk gave Roma trouble the year they went to the Champions League semi-final. In fact, Roma had to take them down before the Barcelona match up in the quarterfinals of that Year's Champions League. Paulo Fonseca's Shakhtar Donetsk beat Maurizio sarri Napoli, and Pep Guardiola has Manchester City in that same competition. Two teams that are historical in English and Italian football. Historically, Shakhtar Donetsk has been a team that is explosive on the counter-attack; they just exploded with beautiful football under Fonseca. Roma hired Paulo Fonseca last season with the hope of him being able to replicate that in the Italian capital. They were undoubtedly moments with his counter-attacking play looking incredible. You could argue maybe Roma didn't have that team together that fit his system in the way he loves to play football. This season Roma is one of the most pleasing to watch not just in Italy but in Europe. This is one of the main reasons they will be one of the favorites to win the Europa League. Roma and a top 3, and the football style that he is playing this season is a large contributor to why that is the case. Their counter-attacking play and attacking football has been challenging for the opposition. Everything feeds into everything. Roma has defensive-minded defenders in the back but has players like Rodger Ibanez that can play a mean through ball and Gianluca Mancini, and Chris Smalling, who are deadly on set-pieces, and Max Kumbulla, who has great control. This is where it starts in the back; those four are largely contributing to how the attack starts. In the Midfield, you have Jordan veretout and Lorenzo Pellegrini, both and which have incredible passing ability. Jordan has astonishing pace and has had goals this season where he has ran the length of the pitch and scored on a counter. You have Leo spinazzola and Rick karsdorp, who incredibly athletic players with dribbling ability and vision feeding into the Counterattack. With Mkhitaryan and Pedro Rodriguez, two rapid intelligent players are malicious on the break, especially when they have space to operate. Then you have Dzeko; while the Roman Captain isn't exactly the most athletic or quick player, he is an all-around Talent that can do things Beyond scoring goals, which largely contributes to the way Roma can play on the attack. Edin Dzeko is also good at positioning and spacing; he knows where to be and gets himself into attacking positions; with the pace, athleticism, and speed that Roma has from top to bottom, he can largely contribute goalscoring opportunities as well. Top-to-bottom, this team is just full of players that thrive on the counter. They're one of the most pleasing team to watch and the most dangerous on the break in Italy. Their counter-attacking play is on another level this season. Now that Paulo Fonseca is all the pieces together and playing the football that is the most effective, the ceiling of this team is endless they're attacking play is just hard to deal with even if you have a better team and have a great defense when this Roma team gets on the break it's Goodnight Irene.
Consistency This is A Different Roma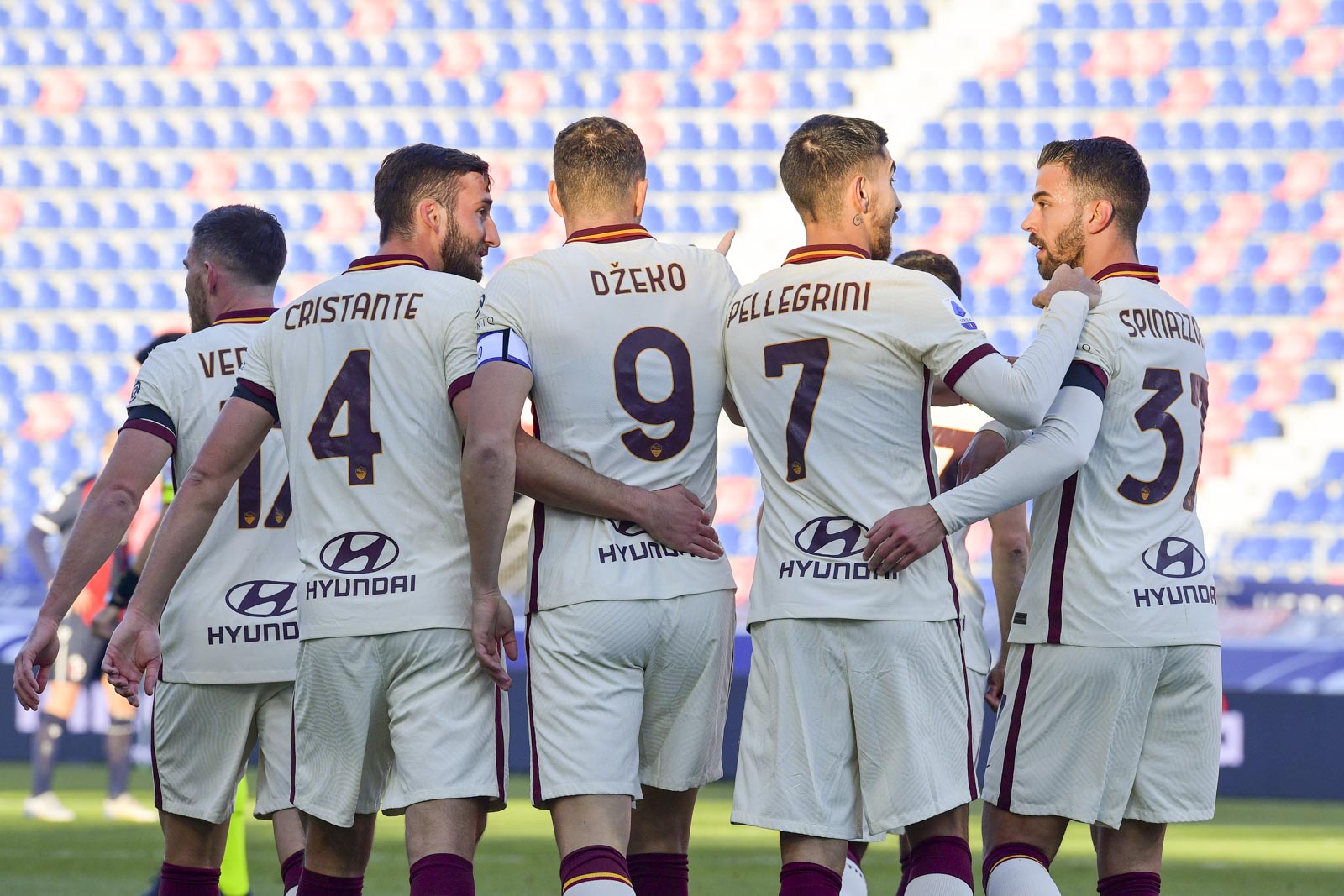 This is a different Roma team than what we have seen in the past. You can almost go as far and say that this might be the best Roma side we have seen since the record-breaking team with edin Dzeko, Stephan El Shaarawy, and Mohamed Salah. The difference between that team and this Roma side is they ended up winning many big games in that season where this Roma team has struggled in that area. It's only halfway in the season, but they've only really dropped two games with their losses against Napoli and Atalanta. This team is only getting warmed up, and something that I've noticed with this side is consistency. There is a whole different narrative and point of attack than in the last couple of years. Going into the season, very few thought Roma was potentially a Champions League walk-in or even a character in the title race. Now the title race question is still not been answered; we will find out at the beginning of January when Roma play Lazio and Inter Milan. This team is well-coached in a system that works for the players on this team. Partly the reason why they got rid of Justin kluivert and Cengiz Under. Even though they were talented players, they didn't fit what Roma do, and because of that, they were let go, and Roma upgraded in a certain sense with Pedro Rodriguez. On a free transfer in Chelsea, he has won absolutely everything. He has won the Premier League with Chelsea and the Europa League. On top of that, he was part of the Barcelona team that took the World by storm, arguably the greatest side of all time with Pep Guardiola and Lionel Messi. He is a proven winner and has the experience, and even though he's 33 years old, he has shown flashes of you with some of the goals he has scored this season. The thought was he was going to be a bench piece, a crucial player off the bench that can make an impact; he's been much more than that; he has been a leader, a proven winner, and someone that is rubbed off on some of the younger players. Pedro Rodriguez has achieved absolutely everything in football; the other players on this team have not had Glory's experience at this level. Pedro Rodriguez helps mold then to have the winning mentality. In addition to that, henrikh Mkhitaryan, one of the best players in the league this season, Roma's best player, and walks into the team of the season so far. The incredible defensive options as having previously laid out. Roma has a strong Midfield with Jordan veretout and Lorenzo Pellegrini very influential in the Romans build up. Even though he is 34 years old, edin Dzeko has still looked to be very important to this Roma team. Roma is not dependent on him as much as they used to be, but he even proved to be very valuable. You see it with the way they play; they find games against teams they would normally struggle with quite simple. This is a different Roma team; even when they go down, they can come back, and there isn't even a nervous feeling when you're watching them; there's a growing belief that even when they can see, they can get it back and reinforce their dominance. If they're just able to win the big games, this team is as worthy of a title Chaser as any. With Paulo Fonseca at the helm, this team has gotten to an Unreal level. They're in the top three this season, are currently in front of Napoli and Juventus, and aren't that far behind the Milan clubs at the top of the table. If Roma can get going and win a couple of big games to start January, they might be able to do the impossible. They have been the surprised team this season; no one thought they had enough in this side to do what they have done; one thing that has always been associated with Roma over the last couple of years is a talented team with inconsistency. They do struggle with the day games, but they have been as consistent as any; the three games they have dropped points in all have come from teams in the top six really showing with a few adjustments and additions in January, it could put Roma over the top. Well, Roma probably doesn't win the title this season; if they're able to keep the scene together and add a few more components in the summer, this team will be primed for a title Chase next season and go into the Europa League as slight favorites to win the whole thing and even though depth is a problem they have a few pieces off the bench that really can become crucial for future success throughout the rest of the campaign. A Trophy may not happen this season, but I'll tell you this is a different Roma.