The international break is finally over as we kick off the second half of the Italian football campaign. Roma sits in third place and is looking to build on that continually. They open up 2021 at home at the Stadio Olimpico against Sampdoria. Roma won the season series last season; a 0-0 draw away from home and a come-from-behind 2-1 win in their first game back after the restart. Sampdoria is always capable of giving any team a challenging game; even in losses, they've been able to perform at a pretty high level considering the disadvantage in Talent. Roma was still going to this game as slight favorites, but Sampdoria certainly can make some noise in this game. Roma has two massive games coming up, so it will be imperative that Roma keep picking up the points until the matches against Inter Milan and Lazio. Will Sampdoria figure out a way to take points from the Romans, or Will Roma defend their Fortress and take maximum points to find all that out and more and the Eternal City on Sunday afternoon.
A.S Roma Form and Lineups WWLDW
Paulo Fonseca, as always, is primarily expected to set his team out of the 3421 formation. In goal is expected to be Antonia Mirante. The goalkeeping has been subpar this season for Roma, so it's unclear who gets the nod. With the makeup of Roma's three center backs, we should see Rodger Ibanez on the left, Gianluca Mancini on the right, and Max Kumbulla in the middle. Chris Smalling also could be in contention to start. At left wing-back should be Roma youngster Ricardo calafiori as Leo Spinazoola is still out nursing an injury on the opposite side as a right-wing back should be Rick karsdorp. In the defensive Midfield position, we should see the pair of Jordan veretout and Gonzalo Villar. Underneath the striker on the left-wing should be the red hot Armenian henrikh Mkhitaryan. tOn the opposite side on the right-wing, we should see Lorenzo Pellegrini. Playing in a more attacking position with Pedro Rodriguez's form makes the most sense to push Pellegrini a little higher. Then up front, as the central striker should be edin Dzeko. The edin Dzeko may be rested against Crotone but against Sampdoria; it's too much of a risk.
Manager: Paulo Fonseca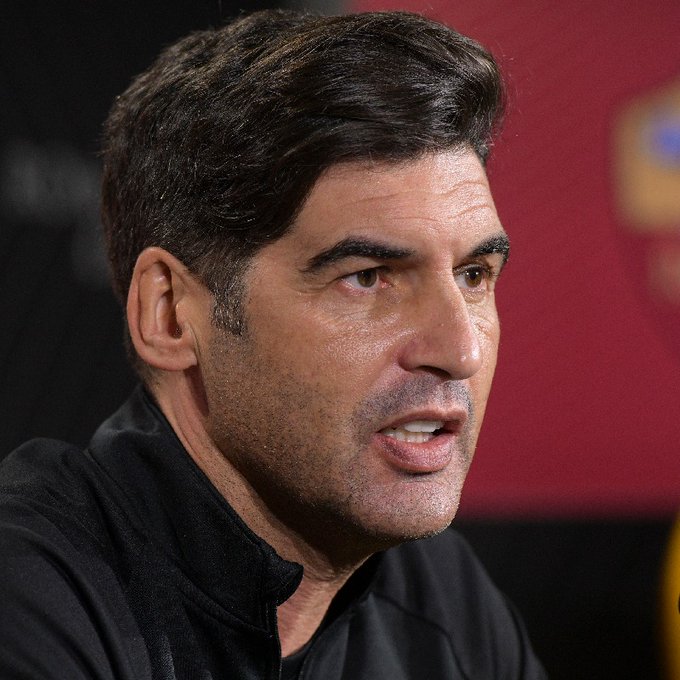 Roma Projected XI: 3-4-2-1
Mirante; Mancini, Smalling, Kumbulla; Karsdorp, Calafiori, Veretout, Villar, Pellegrini, Mkhitaryan; Dzeko
Sampdoria Form and Lineups LLWLW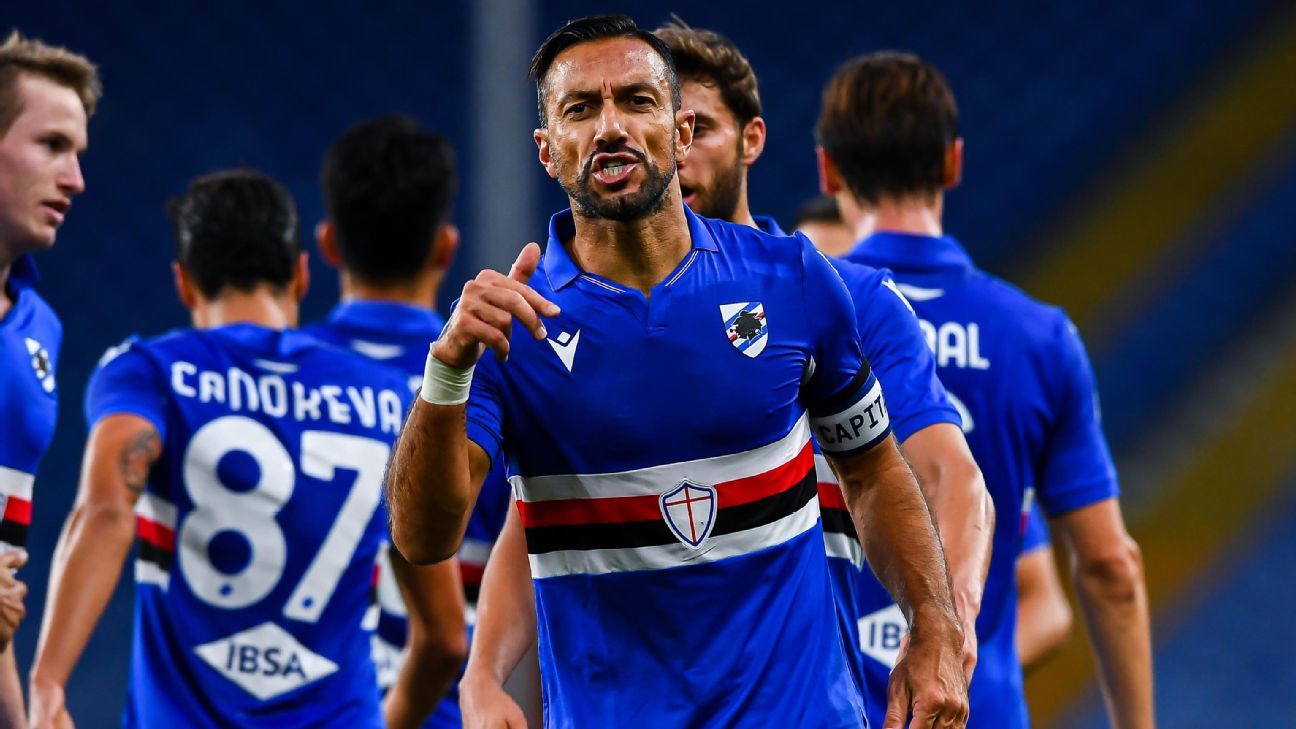 Claudio Ranieri's Sampdoria currently sits in 11th place despite a rough start to the season. The truth is Sampdoria is not in the best form right now, but they're always capable of putting in a strong performance. It has been a little up and down this season, and they have lost three of their last five games. They are an interesting case; they picked up some big points against some outstanding, and on top of that, they seem to be a tough out for everyone; even if they lose this game tomorrow, they will go down with a fight they will go down swinging. For whatever reason, Sampdoria typically has this insistent push of momentum late in games that make the opposition uncomfortable. If it's a close game, Sampdoria always has a shot to close the gap and steal points. This is their most significant Advantage they have over some of the other teams at their skill level. They are coming off a 3-2 loss to Sassuolo, a game that was largely Misfortune of Sampdoria. All of their goals could have been avoided. Nonetheless, they did come back in that game, and it should give them a certain level of confidence in a big game like this. Claudio Ranieri's side typically operates out of the 3-5-2 formation. It is a very negative and very defensive formation; they have good defensive midfielders and a decent backline even though they're prone to make mistakes. They have the defensive capabilities to park the bus if needed. It's not the approach that they have, but in big games, they certainly have that in their wagon. We'll just have to see what happens this weekend as sampdoria will try to win against a red hot Roma on the road fortunately they are a much better team away from home so you never know.
Manager: Claudio Raneri
Sampdoria Projected XI 3-5-2
Audero; Yoshida, Tonelli, Colley, Augello; Jankto, Ekdal, Thorsby, Damsgaard; Ramirez, Quagliarella
Keys to the game 
Sampdoria 
Stack the Deck
Stay in Postion
Release Fabio into Danger Area's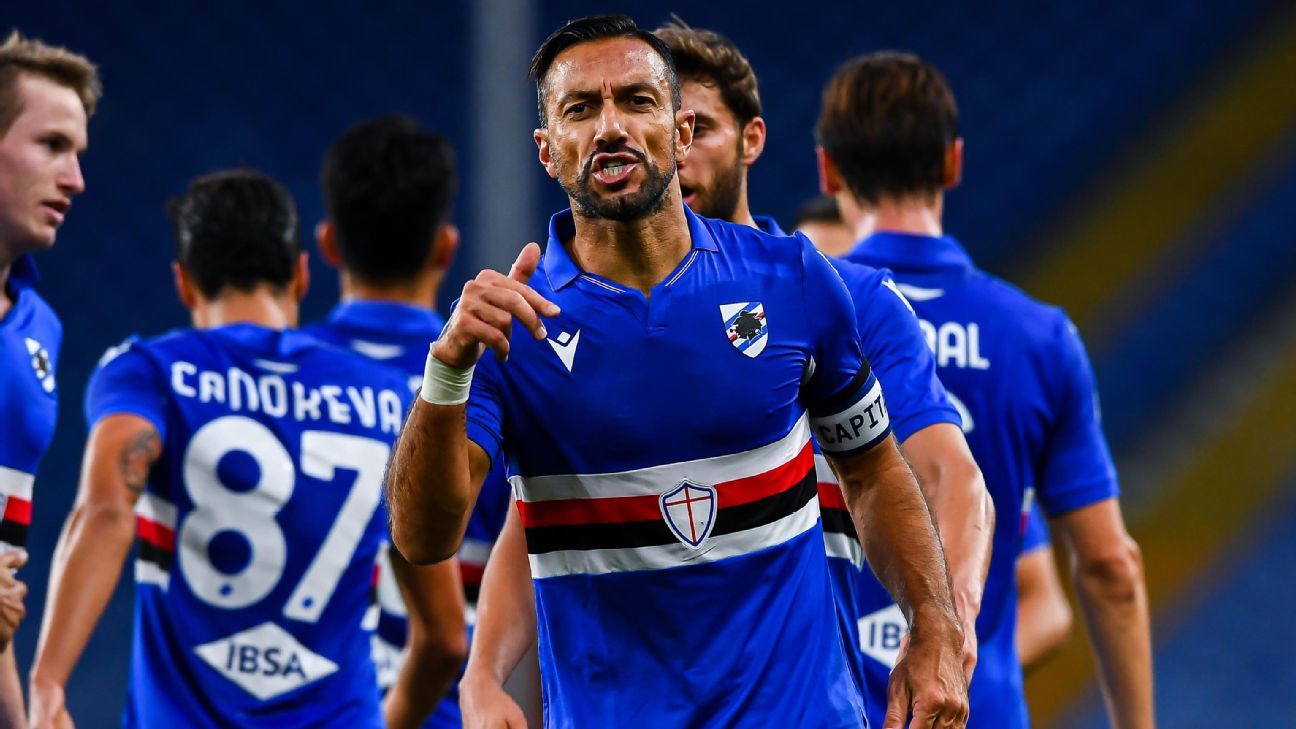 Another component that could be mostly influential in Sampdoria's hopes of securing everyone has to keep their position and not drift outside of it. Sometimes it's okay in certain situations when playing a counter-attacking team, and you need to drop defensive midfielders and push them forward. Thats not what I'm saying here. Sampdoria is playing a 352; they have many defensive components in that setup, and the thing about all of this it comes down to some particular details. Now, remember Roma is one of the best counter-attacking teams in the league right now. When they get on a break is mutually impossible to stop them. You have to hope they miss their chances. To avoid Roma getting on you have to adapt differently. Sampdoria have three defensive midfielders. Dropping into the defense and giving them support is a way to frustrate Roma. Here becomes the problem. Sometimes are going to want to push forward with Fabio when he is in an attacking position this will mutually eliminate a defensive midfielder from the middle of the pitch. Roma has one of the best defensive units in the league, and if they can go forward, and then they lose possession, they will be a wide gap in the middle of the pitch. A counter-Attacking team like Roma will lick their lips like a predator attacking its prey. If they go forward a pace and athleticism and Sampdoria out of position, even if they have a lot of defenders in that area, they will be hard to stop. Now, if Fabio wants to go backward, and that's perfectly fine, but they cannot under any circumstances lose their positioning because the second that happens, Roma can kill them on the break this might be the most critical assignment. One of the keys to victory for Sampdoria is using their defensive prowess to their advantage. The 3-5-2 had a very defensive-minded setup and often, in certain situations, can very much go into their favor when they're in a tug-of-war type of match up. Sampdoria has to go to the lion's den and cut the head off the lion. This is a very complicated thing to do Roma is a counter-attacking team of versatile variety. They can use multiple components of their team to get on the break and make things very difficult on Sampdoria. Sampdoria's most immense responsibility in trying to slow down this Roma attack is to put as many bodies in the Box as humanly possible. While Roma can hit from well outside the box, they can't give the Romans an inch of space because they can score on any team. When they have that inch. Sampdoria has three center-backs but has three parts of their Midfield that are in a defensive shape. This allows them to drop back into the box with the center-back to try to make it as difficult as possible. Roma cannot get on the counter, or they will blow Sampdoria away. They have to force them into beating them organically without the counter-attacking style. If they force Roma to play differently, then they give themselves a puncher's chance. Roma has so much quality in their team, so it's still a long shot, but they're the best approach of trying to make Roma uncomfortable is forcing them to play different. In terms of an attacking strategy that Sampdoria can go with Roma is a counter-attacking team they attack with everyone. Samps biggest chance to score early is stopping Roma on the counter and get on the break, specifically releasing Fabio into dangerous positions frequently; again, it's going to be incredibly difficult regardless of how you look at this, but the fact that Roma attack with their defense at times this will give Sampdoria a fast-track to get out on the break they will have to act incredibly quickly, but that's the most convenient way to throw them off.
Keys to the game 
A.S Roma 
Don't get distracted 
Hold of late Surge 
Control Possesion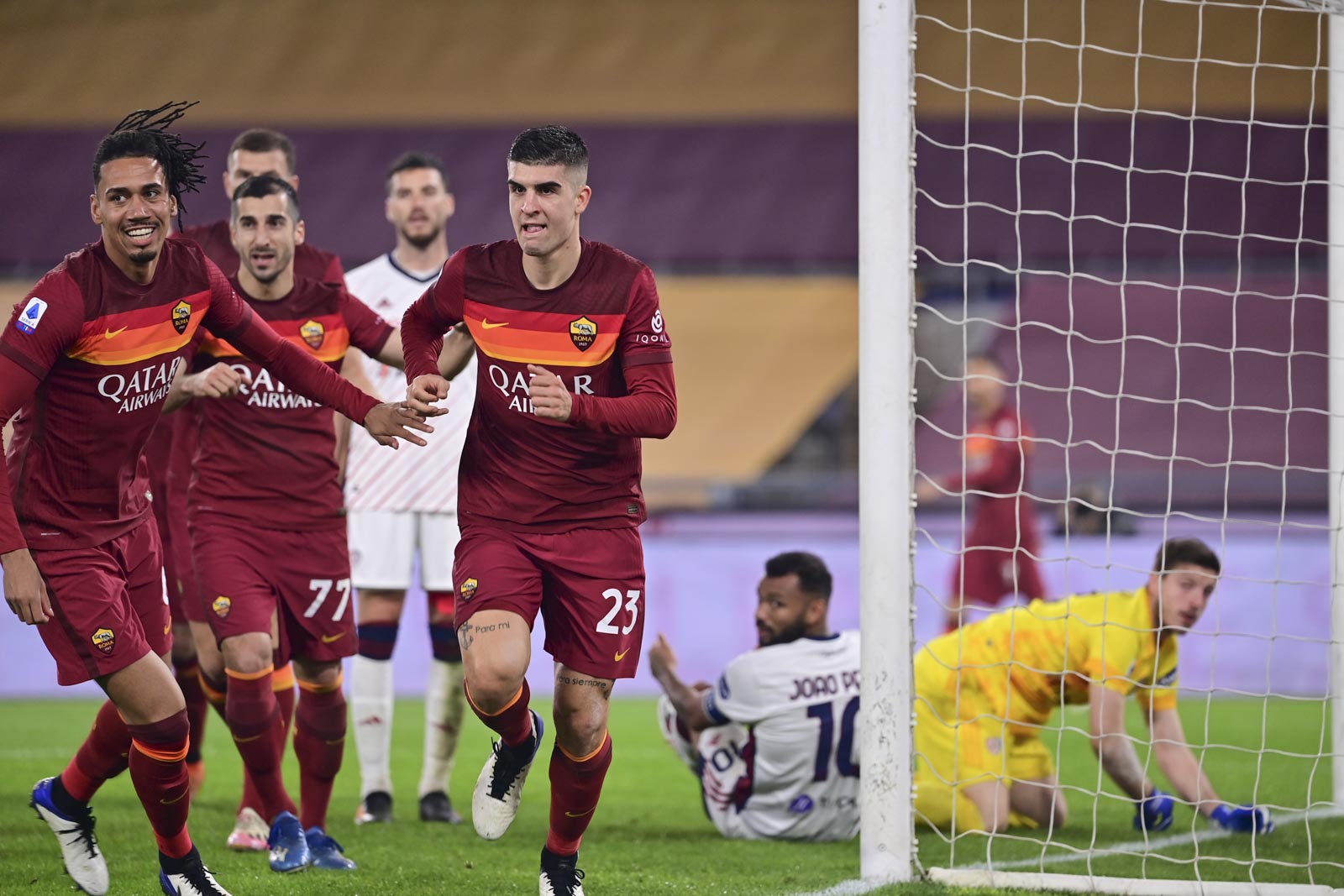 There are a few things Roma will need to do, and even though they are the favorite, they still have to play the game and not underestimate the opposition. Roma worked so hard to get into the top three to end 2020 it will be meaningless if they throw the entire thing away just because they're looking ahead. They need to stay focused on the current task. Roma has a much better team from top to bottom; they have the quality that can exploit Sampdoria in so many different ways. They're going to be the favorites in this game because they are at home and are playing with Incredible confidence. Momentum is driving them, and they have to keep it going. They can't slip up against Sampdoria; despite how important the matches that follow, it's essential that they stay the pace and do all the things that will make Roma most effective. Lorenzo Pellegrini in more of an attacking position certainly will put them and great space to take advantage of a Sampdoria team that can turn it on against some of the big boys. We've already seen them beat Atalanta and Lazio. We know what they're capable of, and Roma knows all about Claudia Ranieri. He always seems to have that extra Edge in close games. This is going to be inspired sampdoria coming into this game, which is why Roma have to follow the three components here. Roma has a match against Inter Milan on January 10th and the Derby against Lazio on January 15th. They have two winnable games before that, including this Sunday. The matches against inter and Lazio could be a defining point of a season, which will indicate whether this Roma team is sustainable and whether or not they can push themselves into the title race. Roma must take care of business before they worry about that; they should not even be thinking about those two games until they get there. The worst thing they can do is be so distracted by those games. Another critical aspect to this is controlling possession if it gives them a colossal Advantage going forward. Roma has one of the best counter-attacking teams in the league, and because of this, when they have a lot of the ball, they're able to break on it. If Sampdoria dominates possession Roma will have to chase the game, which will put them in an unorthodox position. It's not the be-all-end-all, but if Roma controls possession, they'll dictate the game, which will basically force Sampdoria to play into their hands, take risks, and Roma will be able to take advantage. Doing this will cause them, Samp. Operate out of position, which gives Roma a chance to jump on that. Goalkeeping mistakes need to be avoided at all costs. Roma does not have the best options right now, but they still have to stay focused and avoid them if possible. Roma's counter-attacking play is incredible. Especially with the dictation in the Midfield through Jordan veretout and Lorenzo Pellegrini, who is the diamond of counter-attacking play with Mkhitaryan on the break with edin Dzeko upfront capable of getting into those dangerous of positions to make Sampdoria pay; remember edin Dzeko is more than a goal scorer he does a collection of things which makes Romans entire approach much more enticing. However, what Roma needs to eliminate is late push momentum from Sampdoria. In all the games they have lost, they have come back and made things a little dicey over the last 10 15 minutes. Roma needs to, if possible, having enough separation that they don't force Roma into mistakes. Roma's defense is exceptional, but Sampdoria, late in games, is a dangerous team. in the end, I believe that Roma's defense will provide too much and discomfort to overpower Roma. Roma certainly should win this game, especially with their momentum and confidence they're with right now. but if they do these couple of things Roma has an opportunity to make light work of Sampdoria.
Players to Watch 
Lorenzo Pellegrini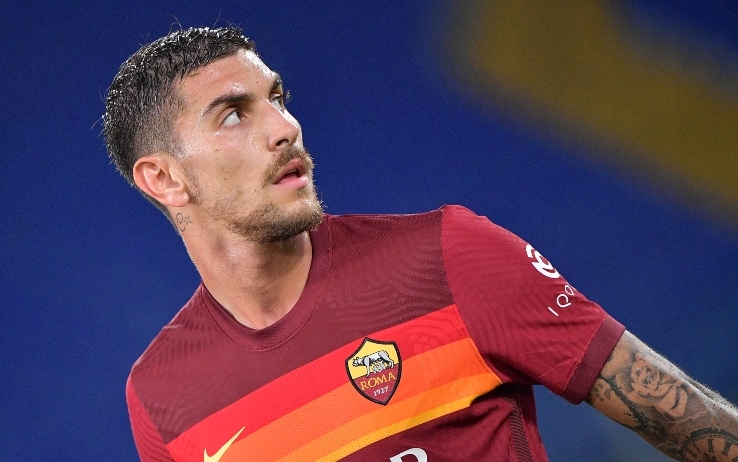 Fabio Quagliarella
Prediction: 3-1 Roma; The hosts are RED HOT right now and understand the importance of getting max points. Samp can make things challenging but don't enough to overpower Roma.
Match Details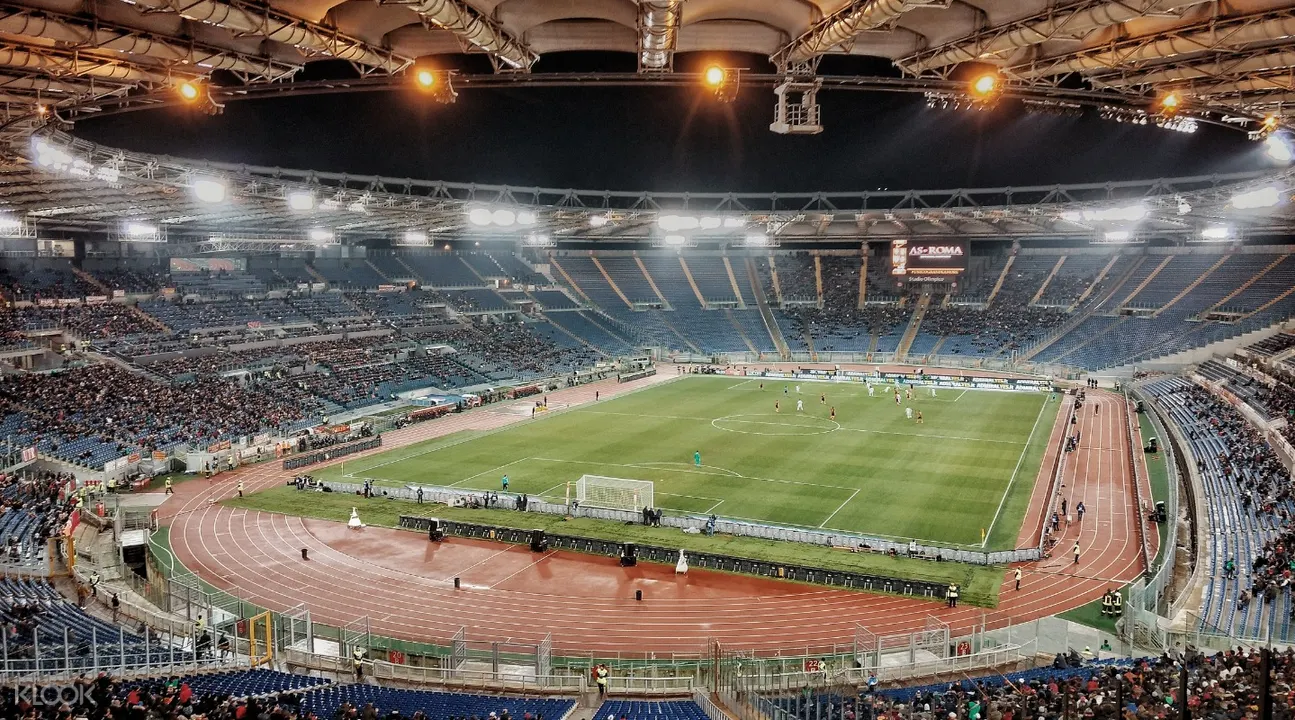 Date: Saturday, January 4th 2021
Venue: Stadio Olompico  
Kickoff: 8:00AM (USA) 2:00PM (ENG), 3:00PM (ITA)
TV Broadcast: Sky Italia, ESPN+