Roma win in winter Conditions Mentality shown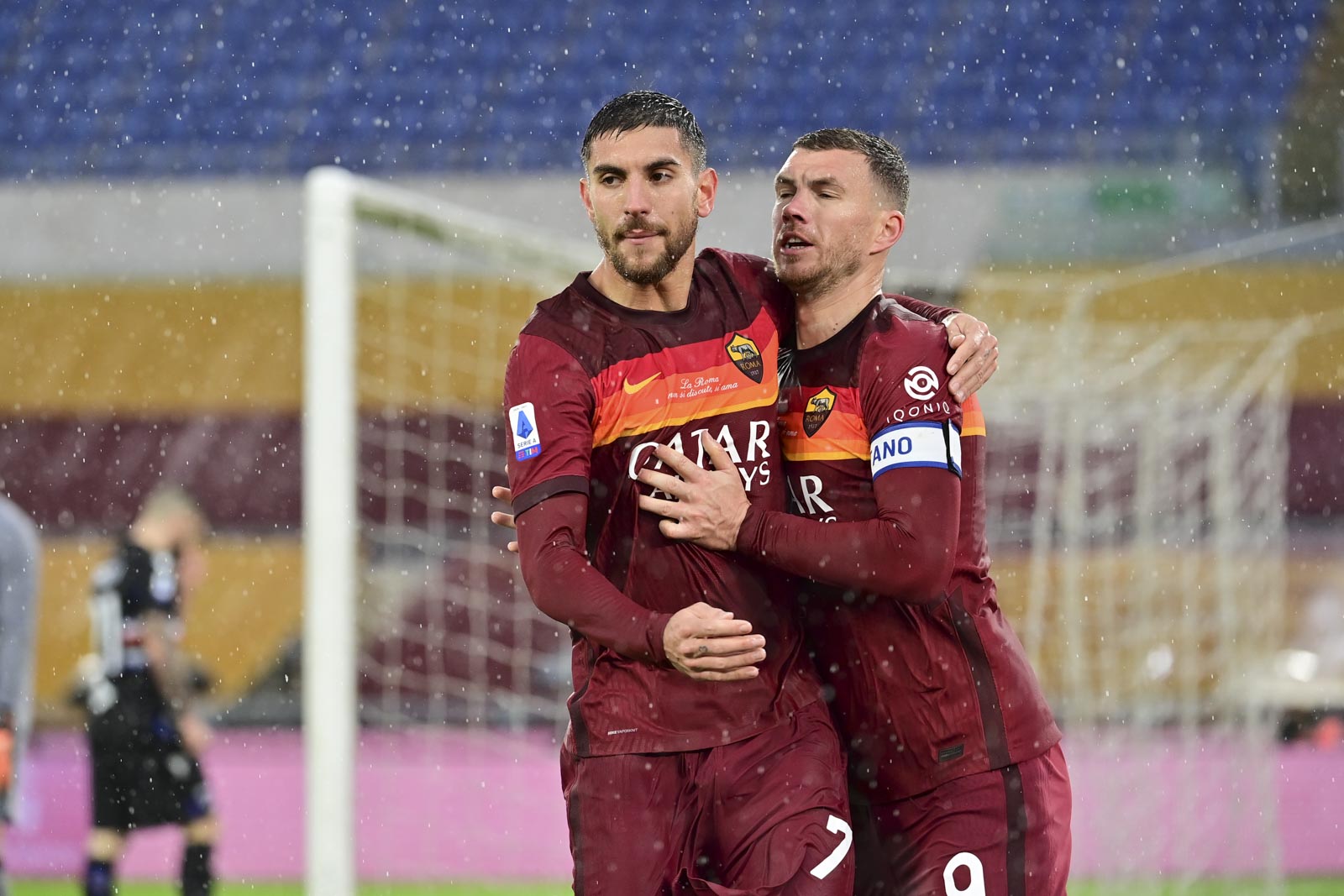 Last night in Rome, Roma had to deal with some desirable weather conditions. It largely influenced the matter of the match and could have affected the scoreline of the game. It was wet and slippery throughout the 90 minutes. This made it especially difficult on both teams. Even with this, Roma still managed to control and dominate the game, but it wasn't a walk in the park. Sampdoria is a relatively strong team that is sitting in mid-table. It was going to be a challenge, regardless, but the weather made it even more difficult. Even though Sampdoria didn't create very much, it was a battle. The scoreline could have looked very different if it wasn't for the Rainy conditions. Roma is starting to show that they have the champion mentality and could join the title race after all. Everything will come down to the match against Inter Milan on January 10th and the Derby against Lazio on January 15th. If Roma can take six points from these games, they very well could find themselves in the title race. In this crazy season so far, this is as good as a chance of any of trying to conquer that. While I do not believe it is possible this season. You just never know. Last night's game highlighted the championship mentality that Roma seems to be developing this season. They don't have winning intangibles because that type of thing needs to be developed over time. This group has not been together long enough. However, last night was a tough game, not just on the pitch because of the weather conditions. Roma dominated the game and had so many chances to break through; eventually, they fought time. A match like that can often time provide no goals or a lot of goals. Then Roma Rose above the situation and the unforeseen conditions found that space. Rick karsdorp has been a sensation this season. He is thought through so many battles to get where he is now, and now he seems to be one of the most explosive and Technical wing-backs in Italian football. He picked out a pass for adding Dzeko inside the box. The Roma captain took a great first touch lifting the ball into the back of the net to win. Under bad circumstances, Roma found a way to win with a massive victory again, Sampdoria. These are the types of Victories that can Define seasons. In years past, Roma struggled with a game like this. Is what I like to call the Juventus intangibles winning ugly games they have done almost to perfection. Not all the matches will be pretty, but in the end, regardless of the quality of performance, winning teams managed to get that moment. Roma certainly displayed that last night and have demonstrated that this season. Everyone should keep an eye on that team in Rome that is doing something extraordinary this season.
Emil Audero an Intriguing Preposition for Roma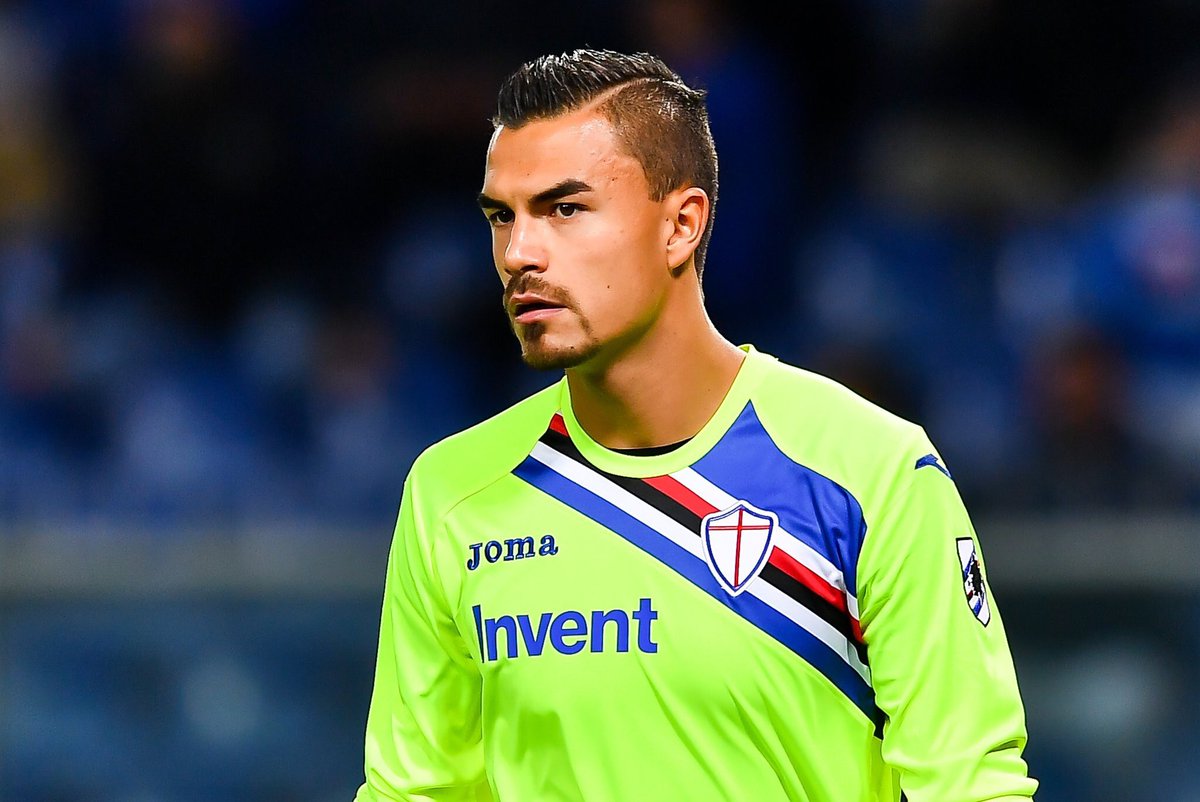 Emil audero had me stunned last night; we may need to add another goalkeeper to the list this summer. I find it highly unlikely that Roma will have enough time to pull off a move for a goalkeeper before the January transfer window closes. However, the Sampdoria shot-stopper certainly could be an intriguing Edition to the list of targets that Roma will likely pursue this upcoming summer. Last night he had me shell shocked. Even though it was raining last night and the pitch was wet, Roma against another goalkeeper could have and probably would have secured the points much earlier. Instead, it took a 72nd-minute winner to secure Roma the points at the Stadio Olimpico in Rome. Sampdoria did not provide all that much forward. Other than a malicious strike from Antonio candreva and Thorsby, they didn't test Roma all that much. They spent most of the game trying to keep themselves in the possession and not allow Roma to get on the break. The defense in the Midfield did a tremendous job of that even though they lost the approach; the game was spot on. That was very impressive indeed, but they have a good manager and Claudio Ranieri, so you would expect he set up his team the correct way. However, Emil audero made jaw-dropping saves one after another. He made a really incredible save specifically on edin Dzeko, played in by Lorenzo Pellegrini cross. A fingertip save denying them. Every time Roma looked like they were about to score, he was there again, consistently getting his hands on it, trying to hold off the inevitable the majority of the game. There was a string of chance that Roma pulled off around the 60th minute in which he was making a save practically every 2 minutes until edin Dzeko got him. It took a long time for Roma to breakthrough, which is largely down to the goalkeeper's performance. Emil audero is only 23 years old. He has had plenty of Italian football experience over the last few seasons. Even though he may not be the most desirable suspect for Roma's future between the posts, he certainly looks like an enticing option. He can apply for a club much bigger than the one he is at. he seems to have the ability the Serie A experience that Roma will be looking for and being a vocal leader in a brilliant player. Pretty good with his feet, but his shot-stopping is one of the best in the league. Obviously, Roma would prefer trying to strike a deal for Alessio cragno and Marco di Silvestri, but I think we could see Emil audero and Draganoski as alternative options. Roma should not approach this with a particular price tag but seeing the same Sampdoria had me intrigued me last night. The possibility of Roma signing him.
A Statement Made Breaking Point for Roma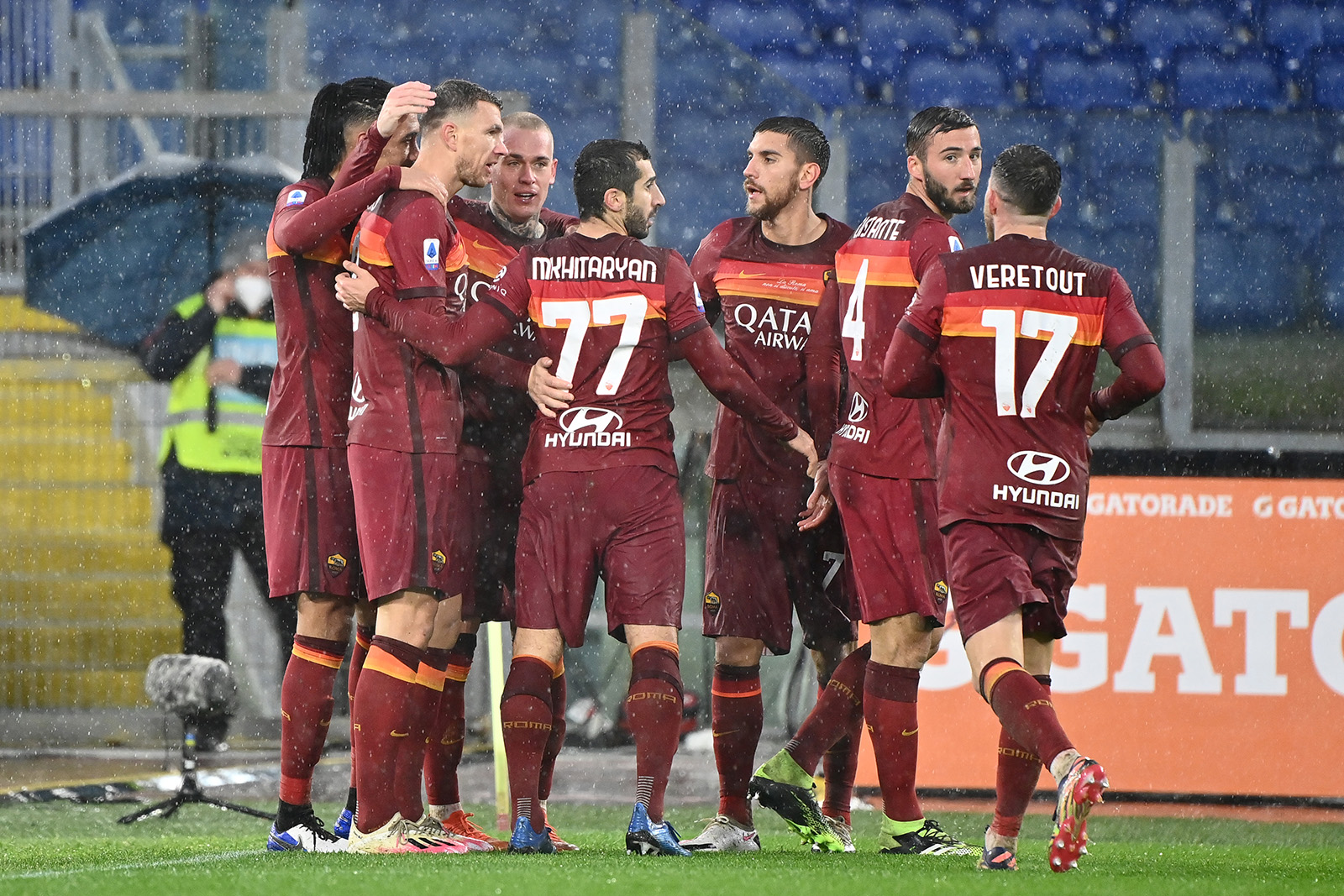 Edin Dzeko's late drama propelled Roma to victory in the rain. This certainly could be a sign of things to come for this Roma team. I touched on this already, but this team is capable of entering the title race. The biggest issue so far this season has been winning the big games. They haven't dropped points to any team outside of the European places. This performance could be a landmark or a Breaking Point how Roma could attack the rest of the season. Roma won under harsh circumstances in a rainy game against a strong Sampdoria team with a good coach and quite a bit of quality inside of it. The matches everyone is looking at for Roma this season are mainly the match against Inter Milan and the Derby against Lazio. This could Define their entire season, which is why a game like this, given the circumstances, could be a certain Launchpad for how Roma could look the rest of the season. Roma is only four points in the top of the table; this is an entirely different team in the complexion of The Narrative of what this team was expected to be; they very well surpassed that with a squad that most people believe on paper doesn't look like it should be doing this good or operating at this level. They have been the surprise of the season; realistically, this team can finish inside the top three. This team is better than Juventus, Atalanta Lazio, and Napoli. Even though they lost to Atalanta and Napoli earlier this season, but that's not precisely the point I'm making here. Roma is big; an issue can perform in the big games. Paulo Fonseca needs to put his team in the best position to have a fighting chance against those quality teams. Sampdoria is a tough team; they smashed up Lazio and Atalanta. They even showed some fighting Spirit against AC Milan; they are competent, and even though they didn't go into the game with outstanding form, Roma could win an adamant game. It was raining it was what it was uncomfortable, and one of the things I liked from Paulo Fonseca is he didn't make any substitutions until the 62nd minute. He was happy with the team and how they played and how they kept on pushing and never resisted, never gave up, and fought to the very end. This team has largely has been dependent on edin Dzeko over the last couple of Seasons. This season even though he's been great as incredibly valuable, his team has enough quality in it to thrive even if he's not playing well or misses a couple of games. From my talent perspective, this may not be the most talented team, but they fit the system Paulo Fonseca uses and has been incredibly effective. They're not missing very many pieces to take the team over the top. Some depth at wing-back and another attacking midfielder may be all they need. It will all come down to how they perform against Inter Milan, who is on a tear right now, but despite this, that win puts them in the title race. This tough call, Again Sammdoria and the rain, could be most influential on the majority of the season. This is their Breaking Point.
WE need to Appreciate Edin Dzeko and he's done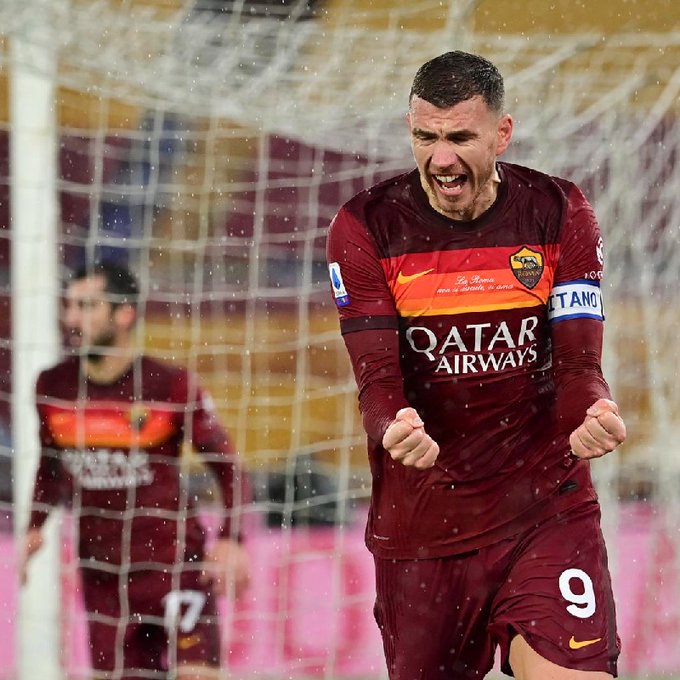 Edin Dzeko came up with the game's biggest moment in a match that Roma needed to collect maximum points. Throughout his Roma career, he has come up in the most significant moments with the eyes of the worlds on him. 90-minute winners in the league; Champions League moments, the goal against Chelsea being a part of that Barcelona comeback and giving Roma something they needed at the time. Not to mention he became the first player ever to score 50 goals in three of the top five leagues. There's a lot of talk about the future and what it might hold; whether it will involve edin Dzeko or not is unclear. The Bosnian captain certainly has no intention of jumping ship after this season. However, we just never know what will happen when his time here comes to an end. He is a player that has stayed under the radar mutually his entire career. He is one of Roma's eight greatest players ever to put on the shirt. He is the best center forward the club has ever had. Last night he added another goal to his tally taking his career total with the club to 114 goals; he sits third on the all-time scoring list. Has given the fans of Roma consistency, quality, and history. You know what they say; you never know what you had until it's gone. He is essential regardless that he misses chances and sometimes frustrates us as fans; we should appreciate him as long as he is here, regardless of what happens in the coming months in years, no matter who will be brought in to ultimately replace edin Dzeko. They will never honestly fill his shoes. From Legacy history, he has left. Edin Dzeko has come up in the most significant moments and provides Roma with something different in every match. You can say what you want about edin Dzeko for his 114 goals; he is Bosnia's all-time leading goal scorer and has scored more than any other Roma player in European competitions. I always had an affection for someone. I'm not sure why, but it just happened that way. I have been following him since Wolfsburg. I wanted him to play for Roma when I thought it was unrealistic. He was incredible during his time in the Bundesliga and Manchester City. When Roma was first linked to him since I didn't know it was going to happen, but then it did. He struggled during that first season, but I never lost faith. He became a goal scorer and one of the greatest forwards in Italian football history. You can say about the numbers; it's about everything else he has done. He has shown leadership skills providing advice and mentorship to the young players, and on top of that, he played the role of a complete Striker. The goals are obviously will people remember, but he has been a complete Striker the entire time he has been at Roma. Incredible passing ability, a high football intelligence, and a different level. People are fascinated with goals, but what he is done beyond that has made him so incredibly special. Even at this point right now, he's a top 10 striker in the world not because he's world-class or even a great goal-scorer, but it's all the other things he has done. Involved distribution is link-up play and so many other qualities that make him an essential and valuable piece to the Roma puzzle. He has not had the opportunity to lift any silverware, but hopefully, that happens this season. Edin Dzeko is entirely unlike any other club legend. For most Club Legends, it would require title A Champions League trophy something of that level of magnitude. Given what edin Dzeko has brought to Roma over the last six years, it's going to require just winning something. If Roma can win something with edin Dzeko as Captain lifting that trophy in the air, it won't matter. Roma just needs a trophy to justify edin Dzeko is greatness to prove that his time here wasn't for nothing. We see the back end of his career; he turns 35 at the end of the season, but he still has many years left. He may never be that 20 goal scorer again, but the value he brings to a game is undeniable. He has eight goals in 16 games this season, not bad for a player that is considered no longer a real goal-scoring threat. Many Roma fans are captivated by the future and want Roma to cash in and get a new Striker. I'm not saying that's a bad idea necessarily, but I think we need to appreciate edin Dzeko a little more; it'll be a long time before we have a striker of his quality again we won't really appreciate how good he was for Roma until he departs. You don't know what you got until it's gone. Roma wants to win a trophy for the club's history, and edin Dzeko time here being associated with winning something.