Win Sunday and Enter the Title Race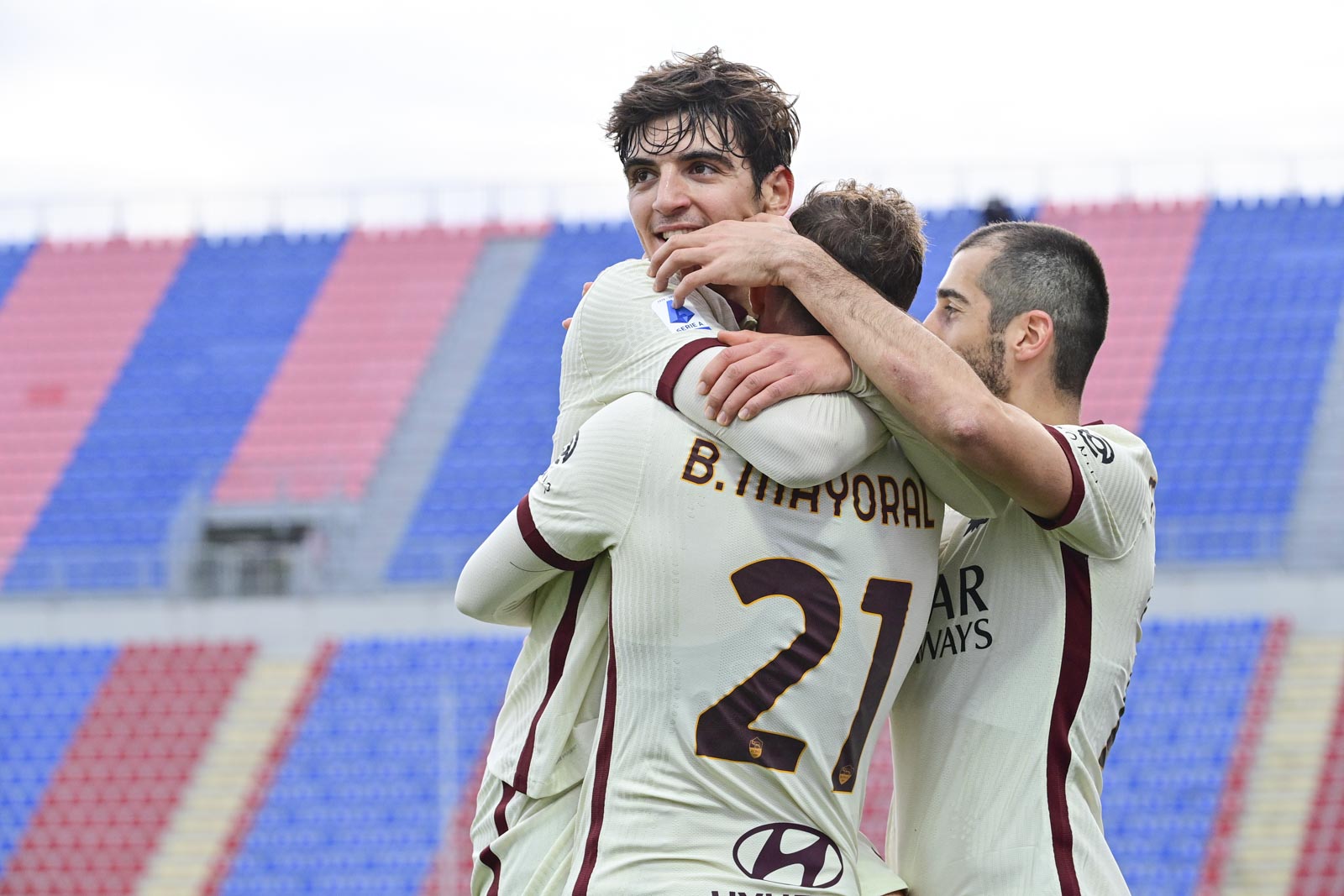 Roma took maximum points yet again after it started to drive their momentum. It could not have happened at a better time than Roma play Inter Milan on Sunday with confidence and momentum, a taste of Premium level right now. Roma currently sits in third place, just a few points from the top of the table, thanks to results elsewhere. Roma takes care of the business and rests some key players, and I did not seem to affect them whatsoever. Edin Dzeko and others will be fresh and ready for the challenge that will await them on Sunday. Meanwhile, Juventus beat AC Milan to minimize the point differential at the top of the table. Napoli was stunned against Spezia despite having 73% possession and had a man advantage for the final 20 minutes in a 2-1 loss. Now Roma has a five-point cushion in front of Napoli, so even if Napoli wins their game in hand, they still won't be in front of Roma if their form continues. In addition to that, Sampdoria beat Inter Milan, meaning Roma can jump the second place if they beat Inter on Sunday. Roma has the advantage right now. Inter Milan are not playing with confidence right now, especially after their last two games. Roma may struggle in the big games this season, but this is an opportunity of a lifetime now because of Inter Milan and AC Milan losing. This allows Roma to put themselves in the title race. If they can beat Inter Milan on Sunday and then Lazio on Friday, they will officially enter the title race. None of this would have been possible if it wasn't for Sampdoria and former Roma manager Claudio Ranieri doing the job against Inter Milan as he helps his former team. Given the events that have occurred is only intensifies how important the Inter Milan match will be. Roma will be at home at the Stadio Olimpico Inter Milan may go into that game Angry and wanting to prove a point; it will be a chance, but if Roma can do it and pull it off, they will enter the title race for real this time it won't be just some hypothetical idea.
Played Well but missed the the minimal opportunities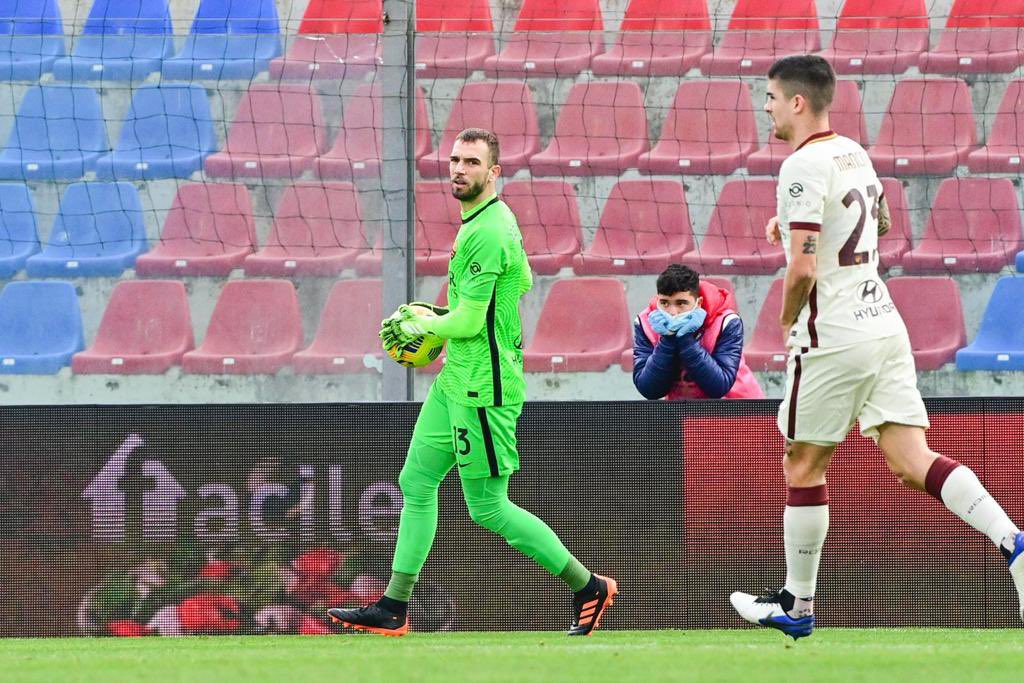 Crotone currently is at the bottom of the table and have yet to show us that they have the capabilities to stay up. They got a point against Juventus and made things difficult on Inter Milan early on but for all intensive purposes. They're going to find it extremely difficult to survive the season with only nine points so far this campaign and having conceded the league's most goals so far. Based on how Inter, Milan went, the perception was they were going to try to avoid conceding a high number of goals. The park the bus approached try to hold off Roma as long as possible. It was a consensus going into the game that Roma would rest starters, especially with a match against Inter Milan upcoming. However, despite the circumstances, Crotone showed up and was able to show its capabilities. It wasn't an overwhelmingly impressive performance, but considering the lack of talent and ability they have, they really well played. We know the story bojar mayoral scored twice, and henrikh Mkhitaryan scored the Third in the first half to put it away. However, they defended well and prevented some goal scoring opportunities. Roma did not necessarily struggle against them, but considering how poorly they played the last couple of weeks, this was a much-improved performance. The one thing it came down to was missed opportunities, especially early in the game. There were some golden chances before a goal scorer, and after Roma only had a slight advantage, they could have got themselves back in the game, especially with Roma's goalkeeping struggles this season. Even though the defense neutralized practically any time they came into the box, the number of wasted chances at the beginning of the game really haunted them in the end. They eventually got to go back in the second half, but it was far too late as Roma had already killed off the game. A much-improved performance, but it is apparent that if they're not able to convert those chances this season, they will struggle, especially on teams at the bottom of the table. They just have to find a way to convert their chances when they have them because against stronger teams, the opportunities will not be there all that often, so when they arrive, they have to convert them. Had to convert their chances in this game, Roma still would have won, but it will at least have given them a Fighting Chance of putting their best foot forward.
The Perfect number two Borja Mayoral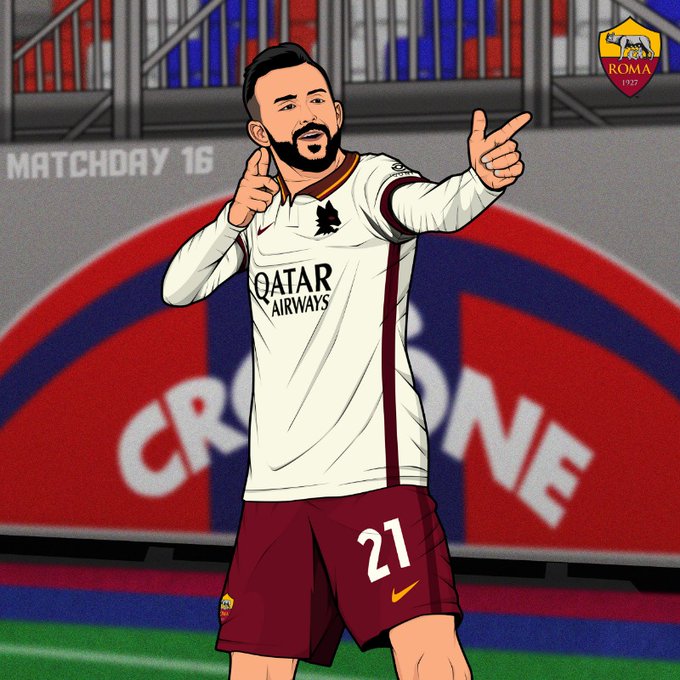 Roma has been searching for a backup striker for many years. The club and needed some more depth at the position as the club has tried to give Edin Dzeko a backup. Edin Dzeko he's one of the greatest Strikers in club history. He has been largely influential and vital to the success that they have had in the capital. Roma has scoured the market both in Italy and Europe, trying to supply him with something halfway decent. The problem with Edin Dzeko is they are so reliant on heavy-duty to perform, and they don't have an alternative option at that position. Edin Dzeko is 34 years old Roma should be able to rest the captain if necessary. They have not been able to do that because of the options Roma has tried to bring in with Nikola kalinic Defrel and others; it just hasn't worked. This season they finally found a solution to that problem. They looked at Real Madrid striker bojar mayoral they were able to strike a deal with Real Madrid for a loan deal with buy for 15 million; he scored nine goals last season with Levante in La Liga. he has been very productive this season with Roma scoring three times in the Europa League and even scored in two of the of three league starts. With Edin Dzeko being rested and dealing with a minor injury, the Spanish Striker was given his third start of in the league. It appears after an incredible performance, but he's exactly what Roma needed not only to add depth to the team for edin Dzeko but certainly can be a player that will be a part of the future. Bojar mayoral was productive yesterday, but he was man-of-the-match; he scored twice, earning his brace and ultimately killing off the game before it started. On the first goal, he made a beautiful run in the right place at the right time, receiving a perfect ball from Mkhitaryan mayoral converted to strike; it only took eight minutes to get things going. Then a little bit later, the Spanish striker that is only being featured a couple of times in the league made his presence felt with one of the strikes of the season. After Bryan Cristante intercepted the ball, he supplied it into mayoral the Spanish striker took one touch before hitting a rocket into the top corner. It was an absolute screamer showing that he belongs on this team. He has been unbelievable in the Europa League but hasn't really got that many opportunities to play in the league so far; those will come as time goes on, but he took advantage of his start. He got his brace inside 30 minutes, and then he was largely influential in Roma's third goal; he made a beautiful run inside the box and was clipped by the defender as he won Roma a penalty. Mkhitaryan converted it to end the first half. He scored twice and won a penalty; it was a really impressive performance from Roma's number two. Proving that they haven't a player with enough quality to do the job, Even without the much important Bosnian. Bojar mayoral already has six goals this season, and in his three league starts, he's only failed to score in one of those games. He is already outscored Roma's number two from last season in all competitions. He has been critical in the Europa League and has been very productive when he has played games. He hasn't played a ton this season, but he's risen to the occasion. However, his performance this weekend was nothing short of spectacular. Easily one of the best performers seen this week. This is only the beginning; this was his coming-out party as he makes a huge thing; his performance is outstanding, but his strike from a distance shows he has the technical ability he has the quality he has the intelligence, and he has to work rate everything that will be required from him this season. After a performance like that certainly hope he gets more game time, and this whole deal from Real Madrid will look like a bargain. By all extensions, he is the perfect number two for Roma and a player that could prove to be very important in the coming years when Edin Dzeko finally departs Roma. He may not be the number one when he leaves, but the signing and quality that we've seen from him have shown that Roma will have a sense of security, and we'll always have productivity at that position. it indeed was his breakout performance in this Roma team