We have finally arrived at a very defining moment of this Roma season. It's been on the cards for a couple of weeks now, but the magnitude of this match at home at the Stadio Olimpico against Inter Milan has only intensified. Inter Milan lost a couple of days ago against Sampdoria, allowing Roma to claim second place in the league table. Roma and Inter Milan have drawn their last four games. Antonio Conte has not done as well against Paulo Fonseca that makes adjustments frequently. This is a big game for both of these teams and for the title race and whether or not Roma can get into it. A victory for Roma would undoubtedly push them in the right direction. Roma comes into this game as very slight favorites but based on form. They have been playing better than Inter Milan over the last couple of games because of results and performances. Roma has struggled in the big games against teams like this, but maybe it's a sign of that narrative going away. Will Roma defend their Fortress at the Stadio Olimpico, or will Inter Milan find a way to get back on track after a loss to Sampdoria? We will find all that out and more when they go to battle on Sunday afternoon in Rome.
A.S Roma Form WWWWL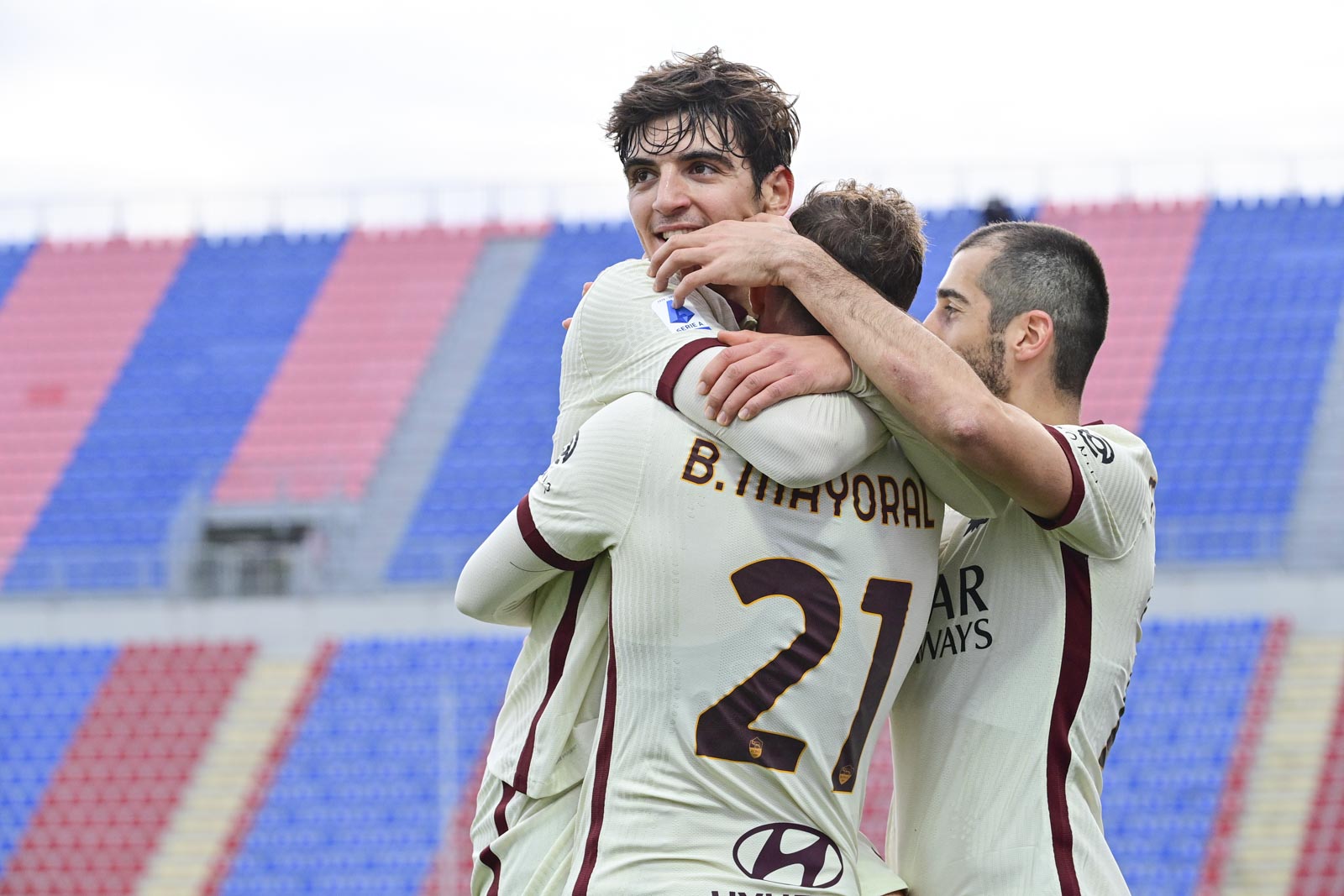 Roma should lineup very similarly to the way they played against Sampdoria. After a victory against Crotone, a match in which Roma switch it up in terms of the lineup. Right now, Roma operates out of their typical 4-2-3-1 formation and put out their strongest team possible. In goal, Lopez will remain in that position. The Spaniard has played two good games in a row hoping to make it three against Inter Milan. The three center-backs should be Rodger Ibanez on the left, Gianluca Mancini on the right, and Chris Smalling centrally. In a left-wing back returning from injury will be a Leo spinazola on the opposite side has right-wing back is highly likely to be Rick karsdorp. The defensive Midfield Duo should be the pairing of Jordan veretout and Gonzalo Villar. Upfront at the left attacking midfielder the red hot Armenian Mkhitaryan, then on the opposite side as the right attacking midfielder, we should see Lorenzo Pellegrini as he has played in this role a fair bit this season. Then upfront as the central Striker will be none other than edin Dzeko. As always, Roma will have some options Off the Bench if needed.
Manager: Paulo Fonseca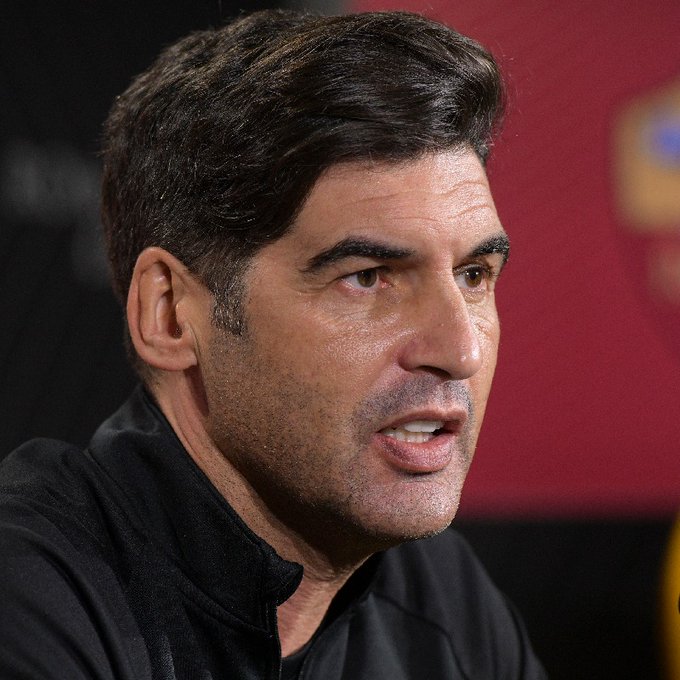 Roma Projected XI: 3-4-2-1
Lopez; Mancini, Smalling, Ibanez; Karsdorp, Spinnazolla, Gonzolo Villar, Veretout, Pellegrini, Mkhitaryan; Dzeko
Inter Milan Form LWWWW
Inter Milan are coming off one of their worst performances of the season. They looked putrid in their loss to Sampdoria, a match in which former Inter Milan players scored for Sampdoria. Romelu Lukaku didn't play most of the match but still have too much quality to lose that game. Before the loss to Sampdoria, Inter Milan had picked up maximum points in 8 consecutive games and only suffered one loss before that this season in their Derby loss Milan. They have been heavily relied on by romelu Lukaku, who is their most antagonizing threat. He is one of the best strikers in Italian football; even though he is often struggling in the bigger games, he is a problem for anybody on any given day. It has been a roller-coaster season for Inter Milan, getting bounced from the Champions League finish thing bottom of their group on top of all that, but since then, Inter has been in really great form. However, the fact they lost their last game and played very poorly certainly goes in Roma's favor. They typically operate out of the 352 formations, very defensive a typical Antonio Conte team. The way Roma plays should be able to exploit that, so it will be interesting to see whether or not Antonio Conte adjusts. Regardless, Inter Milan is an opportunity to put themselves back at the Forefront of the title race. If they beat Inter Milan, they will go six points clear of Roma, but if they lose, they drop into third place, so Inter Milan must find something in themselves to perform. I'm a little concerned with the lack of momentum the confidence they're playing with right now put on the current form outside of their last match; they have been pretty consistent.
Manager: Antonio Conte
Inter Milan Projected XI: 3-5-2
Handanovic; Skriniar, De Vrij, Bastoni; Hakimi, Barella, Vidal, Brozovic, Young; Lukaku, Martinez
Keys to the Game
Inter Milan
Feed Lukaku
Get going early
Adjust
Break down Defense
Mentality

On paper, Inter Milan has the better team, but right now, there isn't a team in Italian football in better form than Roma, which is why it will take specific things for Inter Milan to collect the points. Romelu Lukaku is one of the best strikers globally and is capable of anything but has struggled significantly in these big games. In the two matches against Roma last season, he has kept it relatively quiet. He did get a penalty in the second meeting, but he did not do very much other than that. Then in the first match at the San Siro, romelu Lukaku ended up in the back pocket of former Manchester United team-mate Chris Smalling. Feeding Lukaku and allowing him to have the freedom to operate, allowing him to become dangerous, is crucial. Inter Milan has struggled in the first half and many of their victories. They have left it for the second half to get going. Against this Roma team, they cannot under any circumstances afford that to happen; it will play into Roma's hands, especially being at home. Inter Milan must try to get it going early; it's going to be challenging to break down a solid Roma defense, but if they can dominate for the first 20 minutes of this game, giving them optimism and confidence that they do not have right now it will be incredibly crucial. In addition to that, Antonio Conte must make adjustments that don't necessarily mean he has to change his formation, but if a particular approach is not working and Rome are out playing Inter Milan, especially in the first part of the game, Antonio Conte must make the proper adjustments to adapt to that if he doesn't it could be awful for Inter Milan especially against a strong Roma side. The final components are trying to break down that Roma defense. It is going to be very difficult to do so because they frustrate several opponents this season; if Lukaku and Martinez can get into those dangerous spaces, their chances are winning will maximize. Martinez is also someone who struggles in big games like this, so Inter Milan must find a way to get those two going. Then finally, they have to have the mentality to get the job done; they cannot allow conceding early or certain things, not going their way to affect the team's mentality. This team has struggled with the mentality, not just this season but last season as well. Mentally they must be tough if they're going to cut through a powerful Roma team. They have the capabilities, but this will be incredibly difficult. Nicolo Barella also could be key and trying to control the Midfield. It's imperative. The Inter Milan put their best foot forward.
A.S Roma
Neutralize Lukauku with Chris Smalling
Counter Attacking play
Make Possession count
Mental Strength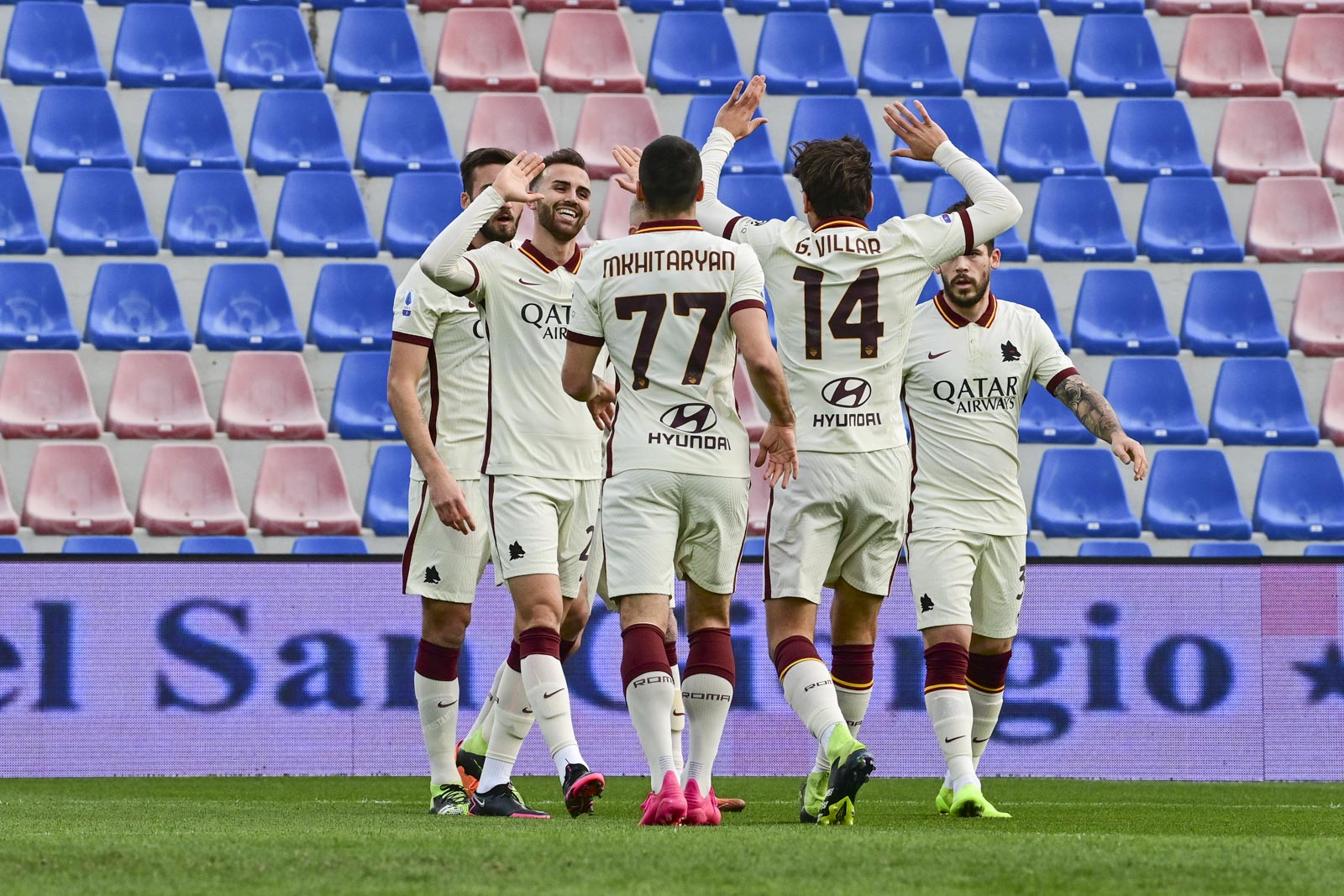 Roma, at the moment, is in better form and mentally is in a much better place. They are playing really great football and are playing with a sense of confidence and are taking a fair bit of momentum based on the way they are playing. Roma rested a High number of starters in their Victory on Wednesday. Edin Dzeko, Lorenzo Pellegrini, and Jordan veretout will be fresh and energized, having only played minimal minutes in the victory on Wednesday. This will very much go in their favor. One thing they have in common with Inter Milan is they need performance with mental strength. Roma have only dropped points against some of the bigger teams in Italy. They have only lost if they have had came from Atalanta and Napoli. They have not done exceptionally well in the big games; this is an opportunity for Roma to turn around. Against the inter-team that just lost, Roma is playing with house money at home at the Stadio Olimpico, and they have the confidence and momentum to pull this off. It's going to take more than just mental strength, but it is undoubtedly part if they go down early; they have to keep themselves in confident mind space and go after the game. Inter Milan will likely have a slight advantage in possession if Inter can control that part of the game, Roma has to take advantage of the possession they have. As we know, this is a counter-attacking team that can break at any point in time. With Leo spinazzola back in the team, it will make them a serious threat, especially down the wings as well on the counter. Roma needs to do what they can to get on the break at least occasionally. If Roma can get out of Break-Even against a decent Inter backline, they can make them pay repeatedly. Samir handanovic has not played well over the last couple of games; he has made mistakes, so it is essential to get into the box and try to make that dent. With Hendrik Mkhitaryan having been one of the best players in the league this season what the passing ability of the Midfield and the intelligence of the attack along with edin Dzeko, who when is supplied, can be a superb finisher Roma new try to put themselves in these situations so they can put into Milan and uncomfortable space especially if Milan has a possession advantage. The defense is one of Roma's most exceptional pieces of this team. Forget the fact they are playing with so much confidence they are making teams uncomfortable. I want to remind people that Rodger Ibanez pocketed Cristiano Ronaldo in Roma's second game of the season; he can do the same to romelu Lukaku. However, the one to watch in this game is Chris Smalling. The center-back who had played with Alexis Sanchez, romelu Lukaku, and Ashley Young at Manchester United knows their strengths and weaknesses more than anybody else. He created such a difficult environment for romelu Lukaku during last season's games he has that advantage and is very capable of doing the same once again. Chris Smalling is the vocal point of this. Still, he's not the only one you need to worry about. Rodger Ibanez is one of the best center backs in the league this season. Gianluca Mancini rarely makes a mistake it is inevitable that Inter Milan will find a way to break down the Midfield and coming to the box even though the Midfield is strong, Inter Milan have players to get into the box; this is when the defense comes in if they can eliminate or neutralize opportunities especially coming from Barela setting up either Lukaku Martinez in the box It could be important. A lot of teams have gone to the box, but the defense is so good they easily lose possession, and because of the way they can Mark you. the defense will be essential; the rest of the game will take care of itself because Roma is the definition attacking-minded football this season the defense may be the greatest strength the season. They have to use that to make Lukaku and Martinez as uncomfortable as possible. Last season Roma were nowhere near as good as Inter Milan; this season is a coin flip, so because of this, Roma should be incredibly confident in their ability to get all three points; everything is on the line for them they go into second place and enter the title race will have to see how they respond but A lot is at stake here. This team is certainly capable of achieving what they need to. Roma will not lose this game; they're too good not to get at least a point here. They know what's at stake, and they know what victory takes them into second place, and they will officially enter the title race.
Players to Watch
Chris Smalling
Romelu Lukaku
Prediction: 2-1 Roma Inter will push Roma into that extra inch will be challenging, but Roma wins it
Match Details
Date: Sunday, January 9th 2021
Venue: Stadio Olompico
Kickoff: 5:30AM (USA) 11:30PM (ENG), 12:30PM (ITA)
TV Broadcast: Sky Italia, ESPN+