Roma is coming off a fascinating and exhilarating 2-2 draw with Inter Milan as Roma found away to find a late equalizer. A big match against Inter Milan would set up arguably one of the biggest matches of any season we have reached one of the most dreaded yet antagonize days of the season on Friday night will be the first installment of the Roman Derby or known in Italian out of the Derby Della Capitale between Roma and Lazio. Even though it will be without fans, the entire city will shut down for 90 minutes; there's nothing more important in the city than Derby Day, the local Derby between arch-rivals Roma and Lazio that have hatred fueled between them it's directed through generations. The Rome Derby is considered one of the most violent, aggressive, and importing derbies in World football; no Derby in the world holds more importance on Supremacy in the city. Roma, and Lazio is never about winning the league. However, the ultimate goal, arguably the most important part of the season, is the Derby; it's not about We Are the Champions of Italy. It's about we finished ahead of them; the season's sole purpose is to win the Derby. It's vile, it is dangerous, it is cruel, and exciting Roma fans and Lazio fans hate each other, which is always going to be the case here. In foreign, these clubs' fans can get along, but it's infrequent to see this being the case inside the city. It's not just a football match the Derby is the reason to be proud. There hasn't been a victory from either side in the last 2 games last season, two drawers between them. It will only intensify the importance of Roma getting the job done. The last victory in this game was from Lazio. Roma needs to get that win. Roma currently leads this historic fixture 71 wins 18 wins more than Lazio; we shall see what happens. Roma is a significantly better team than Lazio this season, who may struggle to Europe at all everything comes down to this match, and even though they say that table position doesn't matter, anything less than three points for Roma would be utterly disappointing and borderline embarrassing. For Lazio would be huge considering the Gap a quality this season. It's hard to say what will happen; Roma will go into this game as big favorites; it all goes down on Friday night we will find out then and only then who the superiority will belong to.
A.S Roma Form DWWWW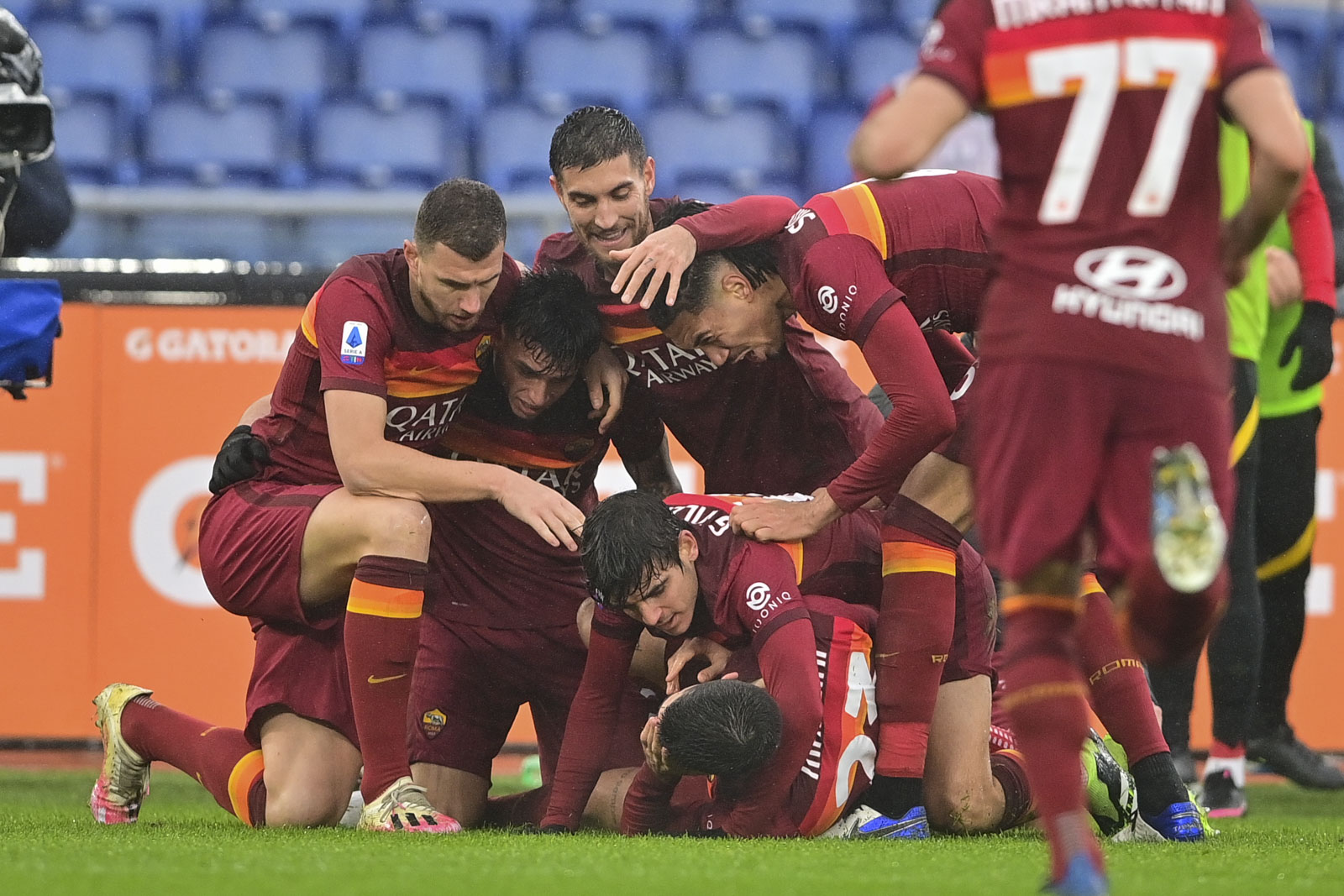 Paulo Fonseca is likely to set up his team out of the usual 3421 formation. In goal should be the in-form Pau Lopez. Over the last couple of games, he has been utterly breathtaking. Roma's goalkeeping situation has not been all that great this season, but Lopez, with a performance in this game, can more or less solidify himself; he was absolutely brilliant against Inter Milan. The three center-backs should be very similar if not identical to the back three we saw against Inter Milan. It's largely expected to be Rodger Ibanez on the left, Gianluca Mancini on the right, and Chris Smalling centrally. At the left wing-back position should be Leo spinazola on one side, then on the opposite side at right wing-back certainly should be the Flying Dutchman Rick karsdorp. The defensive Midfield pairing should consist of Jordan veretout and either Bryan cristante or Gonzalo Villar. in a game like this. It might be a risk to play the young Spaniard. Still, he is coming off a great game again until a lot, so it's a bit unclear who will line up next to the Frenchman. upfront underneath the striker as the right attacking midfielder should Mkhitaryan as the Armenian has been one of the best players in Italian football this season. Then the opposite side playing any attacking Midfield yet again should be Lorenzo Pellegrini. Then upfront as Roma Central Striker, the one and only edin Dzeko. Pedro Rodriguez will be available on the bench; Max kumbulla and whoever doesn't get the start in the defensive Midfield will be an option Off the Bench as well.
Manager: Paulo Fonseca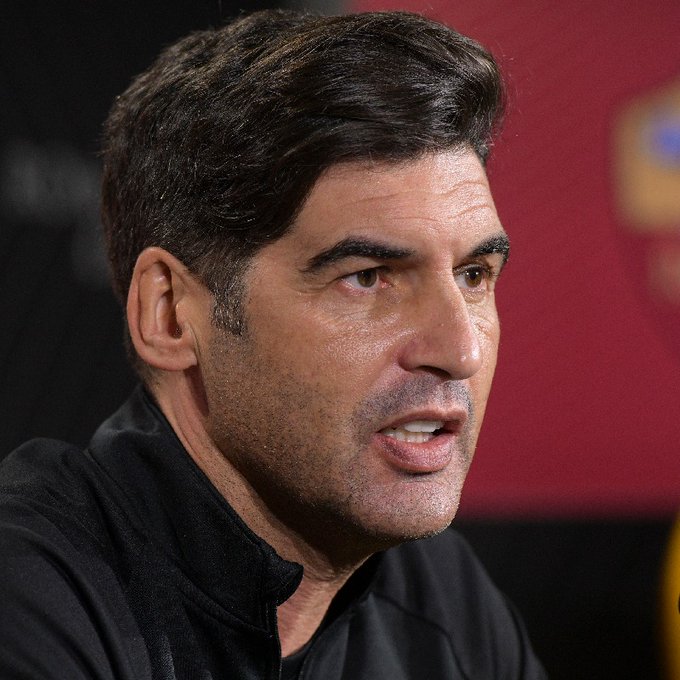 Roma Projected XI: 3-4-2-1
Lopez; Mancini, Smalling, Ibanez; Karsdorp, Spinnazolla, Gonzolo Villar, Veretout, Pellegrini, Mkhitaryan; Dzeko 
Lazio Lineup and Form WWDLW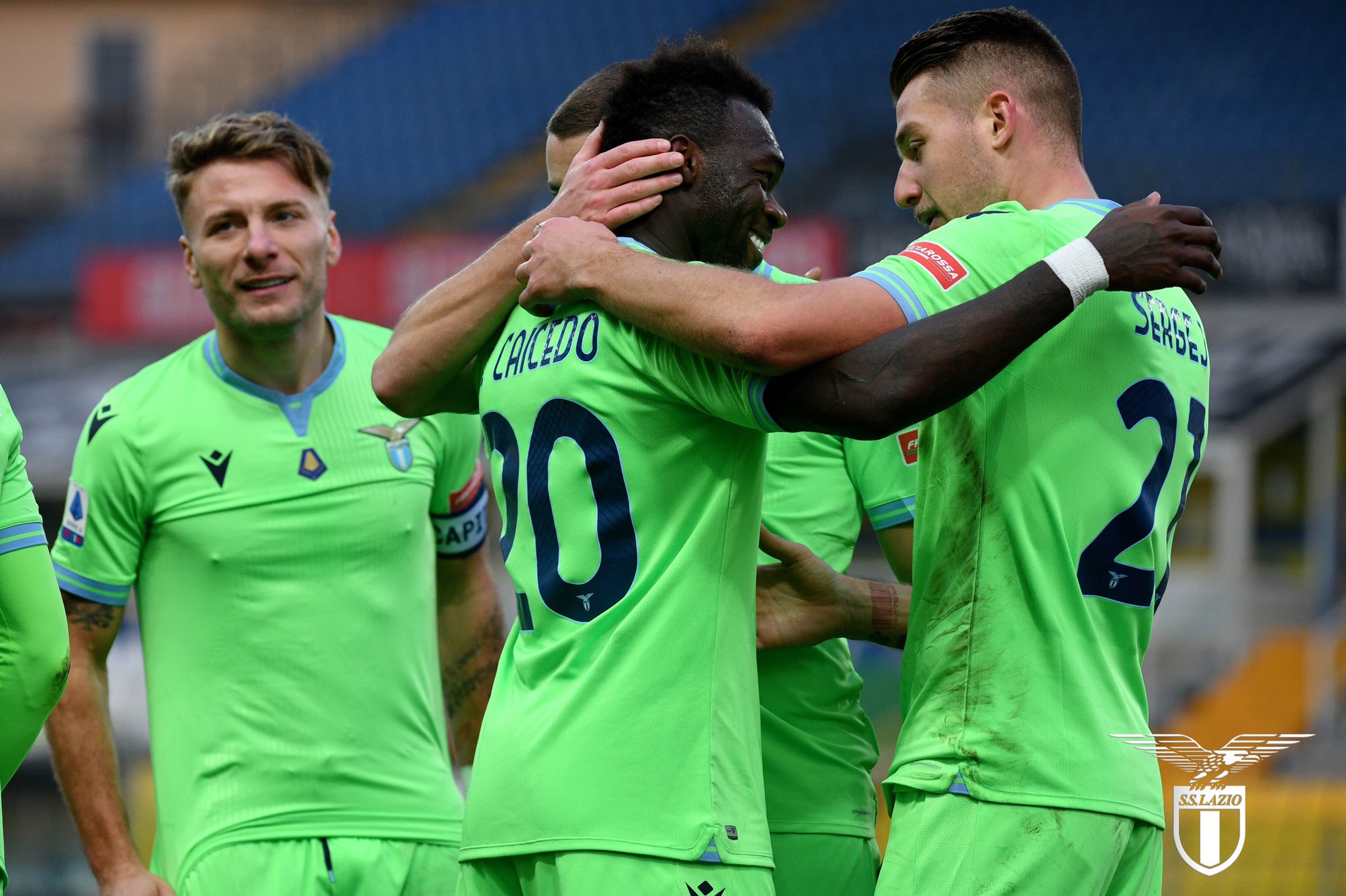 Lazio mounted an incredible title race last campaign; they were the most imposing threat to Juventus, which won on Paulo Dybala's back. Under different circumstances, it's even possible that they could have won the title. However, we know the story when the league restarted, they had inconsistent issues and fell out of the title race very quickly. That doesn't necessarily diminish anything that was done last season, but it may have even affected how they have played this season. For the first time in nine years, Lazio finished ahead of Roma. It might even be nine years until they're able to do it again. They have gone back to their old ways while Roma has improved significantly, being one of the surprises of the season so far. It's just one of those things Roma will always be the superior team even if Lazio can have outstanding seasons. They have been extremely underwhelming this season. With only one Europa League spot available so far this season, it's going to be a fight against red hot Atalanta Napoli Sassuolo and potentially Hellas Verona. They have fallen short against the mid-table side and even couldn't get three points against teams like Genoa, who will be in a relegation fight all season. Even though Ciro immobile is one of the most incredible Strikers in Italian football and has quality in the Midfield with Luis Alberto and serge milinkovic savic, this has been an incredibly disappointing season. They have issues and so many areas making huge underdogs in this game. They have managed to pick up three wins of their last five, but they have made defensive mistakes and missed chances in all of these games. This is why ahead of the Derby, this matchup should be at least slightly concerning. Roma is in the same form but is playing much better, which is scary considering they are a Champions League team within an earshot of the title race. Simone Inzaghi is trying to get his Lazio team back in business. It won't be easy against a powerful Roma team. His team typically operates out of the 3-5-2 formation; they will go very defensive. Even though this is the case, they will attack, especially in a derby, and match with high magnitude. They have had a disappointing season, but if there was ever a time for them to turn it on it would be right here right now.
Manager: Simone Inzagi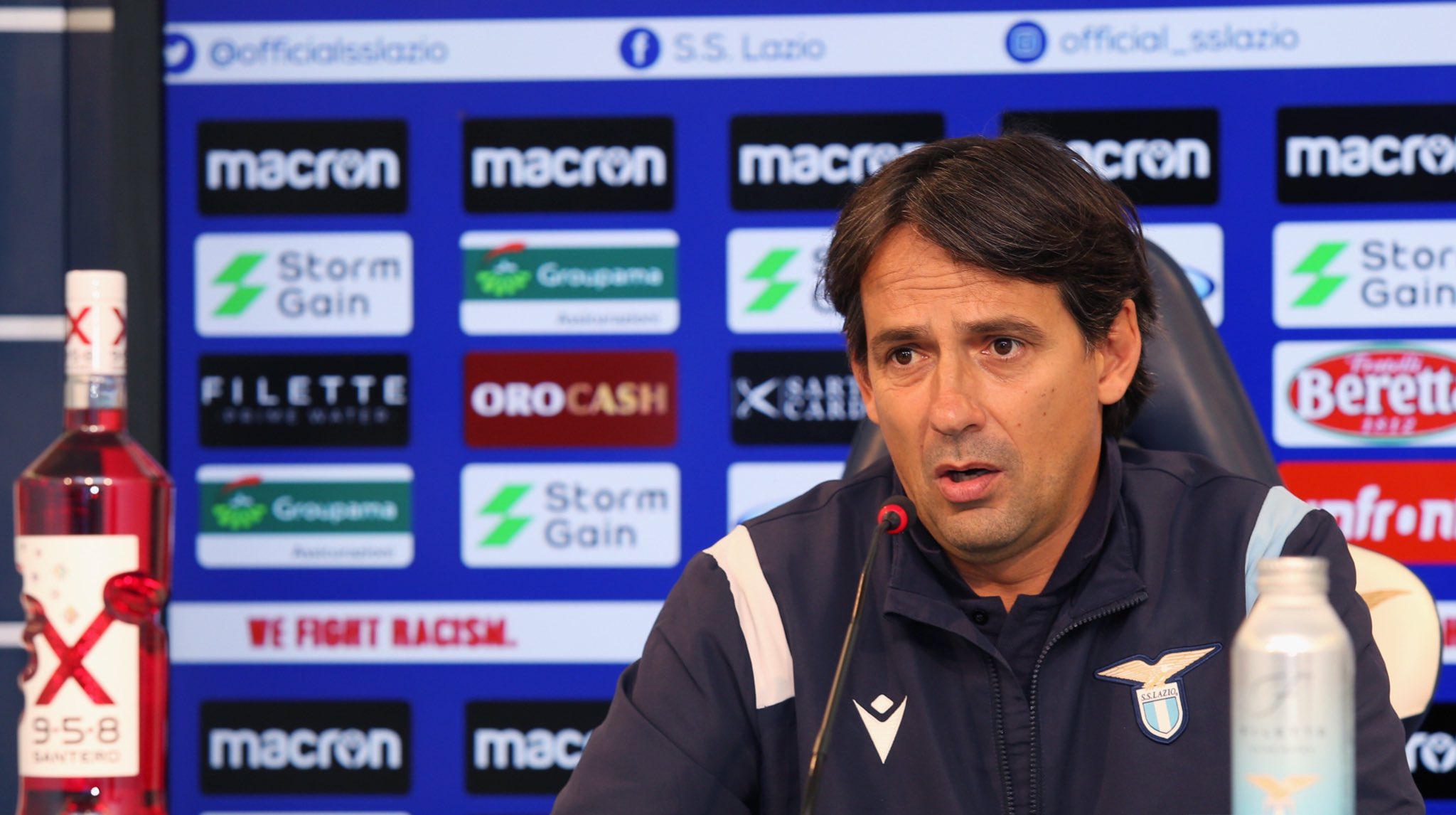 Projected Lineup (3-5-2): Reina; Felipe, Radu, Acerbi; Lazzari, Milinkovic-Savic, Leiva, Alberto, Marusic; Caicedo, Immobile
Keys to the Game 
S.S Lazio
Get Ciro going 
Aviod Defnesive Mistakes 
Convert Chances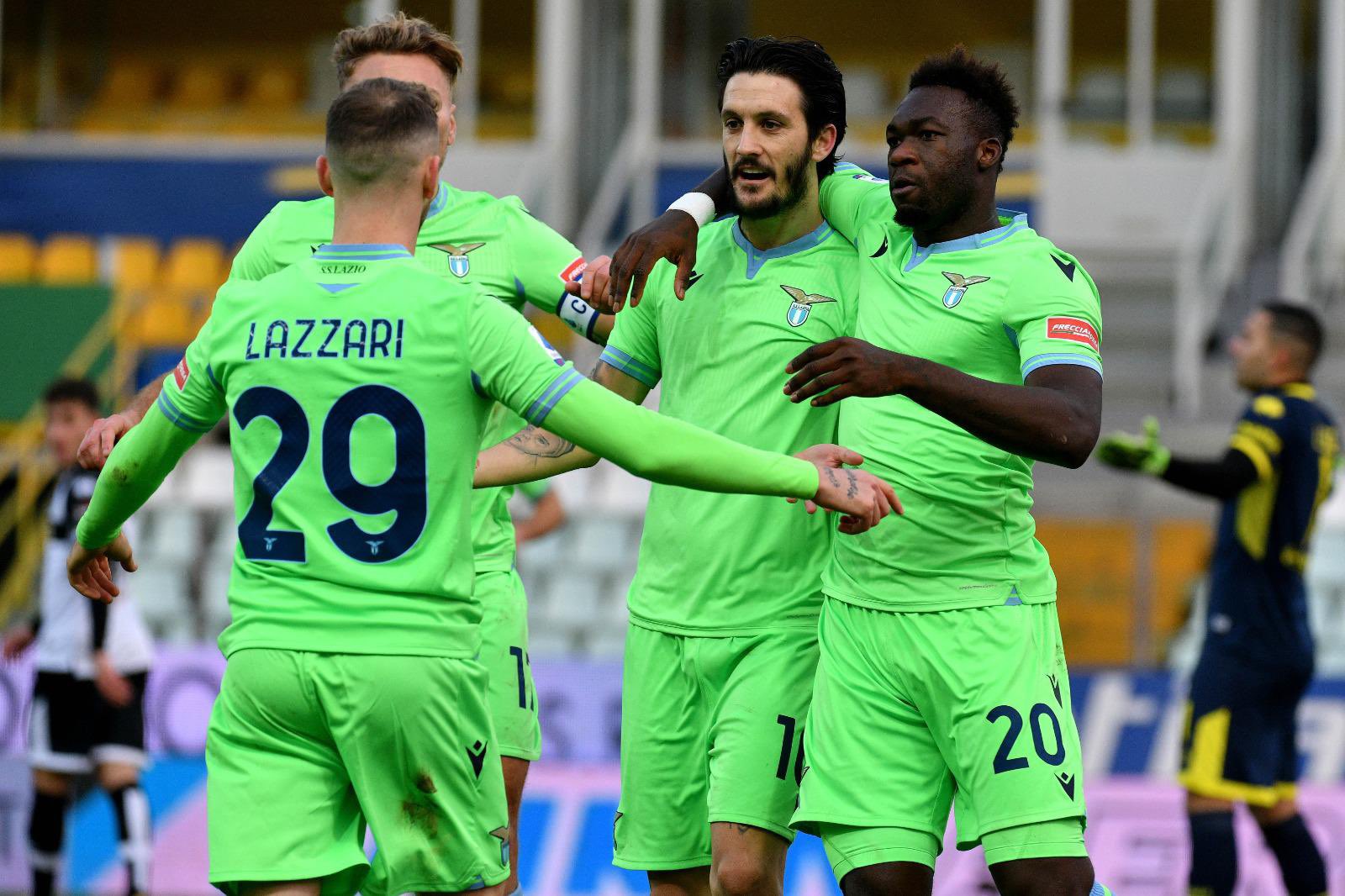 Lazio certainly has the quality but is not where they need to be right now and needs a good performance in a match like this to give them some momentum shift. Even though they were able to beat Parma, they're one of the worst sides in the league, so it wasn't necessarily A defining performance. Performance in the Derby certainly could end up being that. There's no escaping the actual reality that Roma is a significantly better team showing up by their league position and form this season. The way they battled back against Inter Milan should it concerning especially coming into this game. In a derby, there's always a chance of stealing the game. Lazio getting a point would be massive for them; getting all three points against this Roma team seems highly unlikely, but they managed to do a few things, then maybe they can pull it off even though against this Roma team, it seems very unlikely. Ciro, immobile it's one of the best strikers in Italian football; he also occasionally comes up short in these big games; under no circumstances can that happen; he needs to do well. They must get him going early and find ways to attack a very formidable defense. If he can have a strong performance, it certainly will go in their favor. The other two components are straightforward. Don't make defensive mistakes and finish chances when they have them. Defensively this is a very mistake riddle team. They almost consistently put themselves in harm's way defensively; they cannot make that mistake against this Roma team known for their counter-attacking play. They cannot give Roma an inch when it comes to making mistakes defensively. They got no shot of winning this game. That may work against him like Parma; it won't work against teams like Roma. The other thing is they need to convert their chances against Parma; they left way too much to be desired. They did end up winning that game but all things considered, they should have scored many more than they did. They may not get a lot of great chances in this game especially given how strong Roma's defense is, but if they convert their chances, don't expose themself defensively and Ciro immobile has a dominant performance, then maybe they can pull this off. Getting anything from this game would be important for their fight for European football next season; it will be a tough challenge, but we will see what they're made of. A point in this game could be a defining moment of the season; meanwhile, a loss could catapult them down the table.
A.S Roma
Neturalize Ciro  
Win Midfild Battle 
Strong Defensive and Goalkeeing Display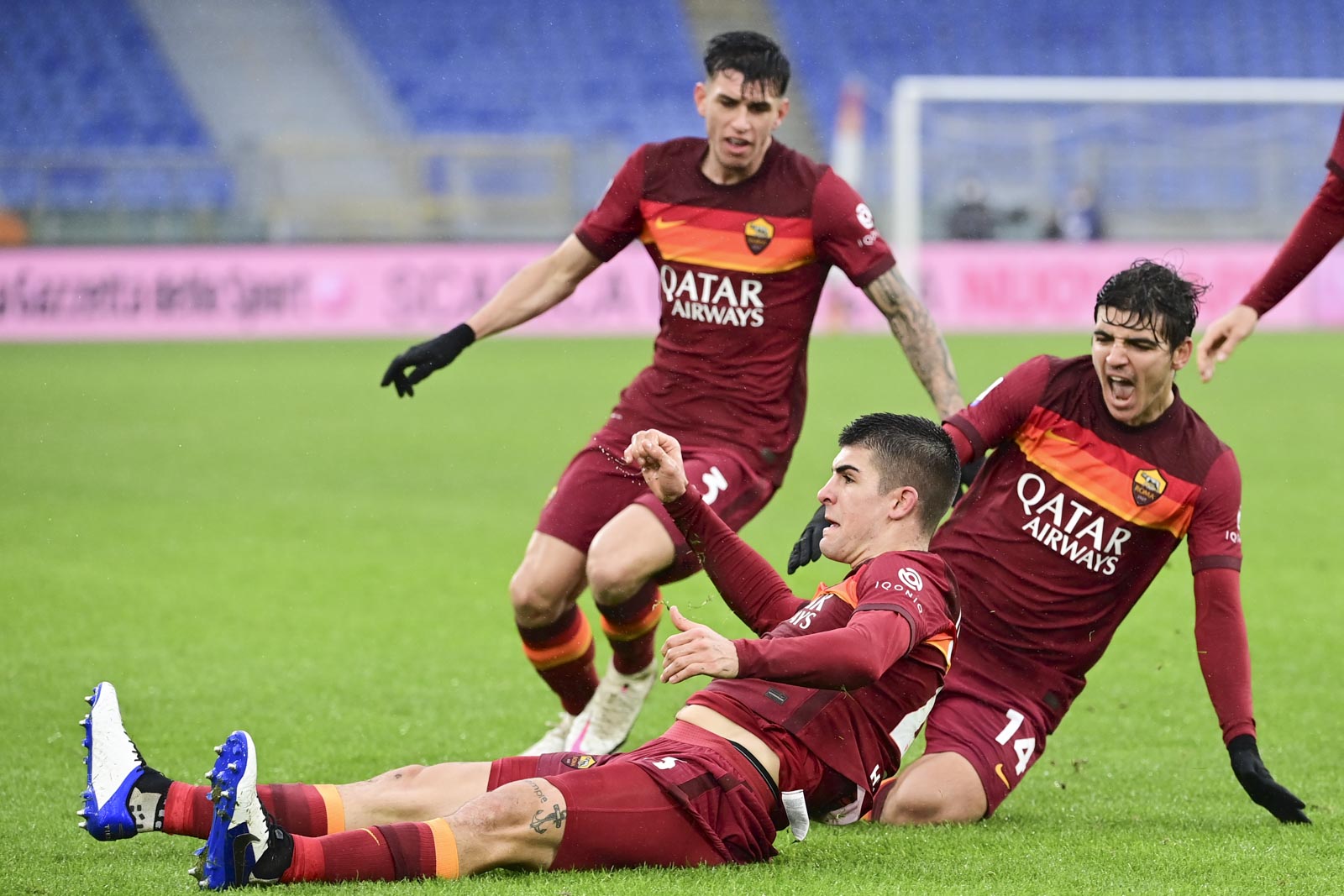 Even though Lazio will try to be optimistic ahead of this match, Roma rightfully is the favorite, and in terms of just quality, there is quite a bit of a gap between the two teams. However, anything can happen on Derby day, but if Roma approached this game with the right mentality and can deliver on the game plan, they should have no problems getting to the result in the end. Winning this match is the only acceptable result anything less than Roma collecting all three would be borderline humiliating considering how much better they are than Lazio this season. Their first priority will be finding a way to make Ciro immobile as uncomfortable as humanly possible. The Lazio striker is one of their greatest players in history but has somewhat struggled in big games. He is lazio's most lethal threat and the only player in this team who can make Roma truly uncomfortable. If he has one of his games, Roma will have to ask their defense to do an awful that he has a good match or can do what he wants it will make things much more Challenger. That goes straight into Roma's second point, the defense and the goalkeeping. Pau Lopez has put together three performances in a row with great quality. Specifically, last week against Inter Milan, he saved anything he possibly could have; it was truly a world-class performance from a goalkeeping standpoint. In the previous matchup against Lazio, he made a horrific mistake; it is his opportunity to rebound from it if he can perform admirably, putting together another display of high-quality goalkeeping plans in the summer that will be thrown in the trash. He has shown enough quality performances this season and just needs one more against Lazio to completely solidify it. Secondly, Roma's defense is one of the toughest in the league and can make Ciro immobile extremely uncomfortable. The impact that Rodger Ibanez Gianluca Mancini and Chris Smalling can have on what Lazio plans to do to attack the Roma go could very much fuel the entire Roma team. They are a tough bunch to break down, and it will take a big performance to do that. Suppose Roma can dominate in that area, make no mistakes, and are just tough defensively. In that case, they should not concede at all because of the striker that Lazio has, there's always a chance for them to get one, but for the most part, if the Roma defense shows up, it should almost be able to neutralize the entire Lazio team. Then finally, winning the battle in Midfield. Lazio has Luis Alberto and milinkovic-savic, two unbelievable players in the Midfield position. Roma cannot allow them to dictate the play, which is why it's vital that Jordan veretout and Gonzalo Villar must outplay them. In recent games, they have been significantly better, but in a derby game, they have to show their superiority. Suppose Roma's Midfield plays to their potential. In that case, it will fuel into everything else it will allow Roma to get on the counter-attack and players like Dzeko Pellegrini and Miki to get into those dangerous positions. The wing-backs will always be a part of Roma's going forward and getting it on the counter, but dominating play in the Midfield essentially hands Roma of the points. The game will be won and lost based on the Midfield. Roma should be very confident going into this game, having been the much better team in Roma this season, you never know what can happen on Derpy day would have Roma stick to the game plan and don't make silly mistakes Roma should pick up the points in this game.
Players to Watch 
Roger Ibanez 
Ciro Immobile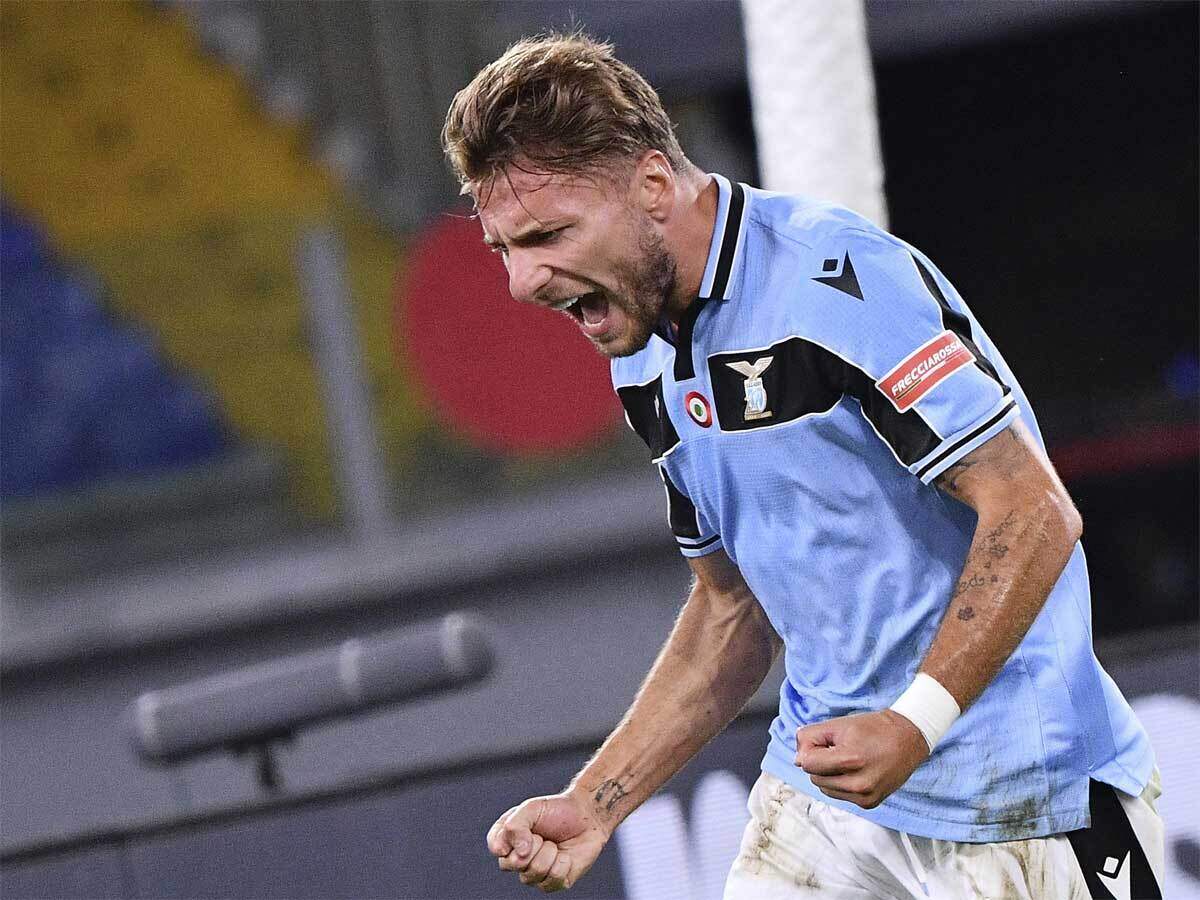 Prediction: Roma win 3-0; maybe Lazio gets a goal, but Roma is overwhelming the better team; anything less than that will be completely unacceptable
Match Details
Date: Sunday, January 15th 2021
Venue: Stadio Olompico
Kickoff: 1:45AM (USA) 7:45PM (ENG), 8:45PM (ITA)
TV Broadcast: Sky Italia, ESPN+
.