Erling Haaland vs RB Leipzig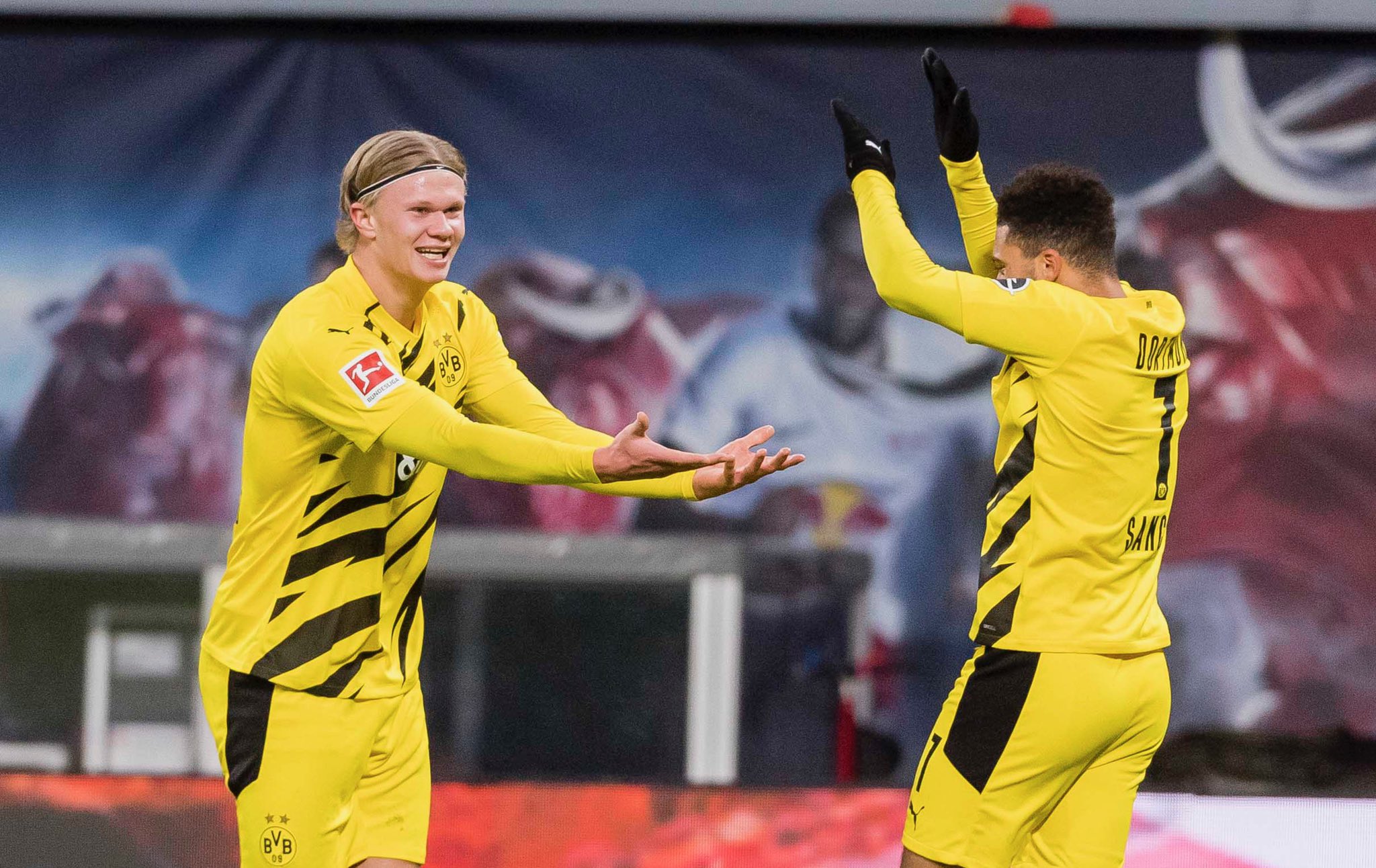 Erling Haaland from the striker position, it's just different than anyone we've ever seen. He's got a long way to go before he reaches that level that justifies Leo Messi's greatness, Cristiano Ronaldo has shown. Still, he certainly can sustain his absolute brilliance overtime. He may be only 20 years old, but he has all the strength, the work ethic and skill to justify him being a generational Talent. I have not seen anything better at his age; especially, he has been one of the most dominating players in the Bundesliga and European football as a whole. Dortmund really struggled when he was out with injury, and because of that a few weeks ago, it looked like Dortmund we're out of the title race completely. Since he has returned to the team, they seem to have a Fighting Chance again. It shows you how incredibly valuable the Norwegian superstar has been to the failure and success of this team. Haaland being this good this early, we have hope when Lionel Messi and Cristiano Ronaldo ultimately depart not only that he is incredibly impressive and exhilarating to watch along with Killian mbappe and Joao Felix. Messi and Ronaldo are starting to decline even though nobody wants to acknowledge that the new generation of players gives us faith that the competitive drive of the worlds best will only continue. Erling Haaland is a goal scorer in the machine; he has dribbling ability in a large frame, one of the best goal scorers and European football, and has proven to show up on the big stages. Not to mention despite being 6 ft 4 one of the fastest players on the pitch in any game. In a massive game against RB Leipzig erling Haaland Rose to the challenge. RB Leipzig potentially had a chance to go to the top of the league, but erling Haaland had something to say about that. After a relatively dry match, erling Haaland brought the game to life for Dortmund with a great run down the wing that ultimately writes the goal even if he didn't get credited with the assist. His goal would come a little later and one of the most outrageous displays of skill that we've seen this season. He dribbled through a swarm of red shirts, somehow finding his way past three Defenders that were around him, finding a pass to Jadon Sancho play eventually found space on the wing sending at Cross inside the Box Define erling Haaland who Rose up connecting a header in the back of the net to get him an unbelievable goal largely contributed in the build-up and put together an excellent finish. Erling Haaland finished off the job perfectly-staying onside by inches getting to the ball before the goalkeeper to grab it, making one dribble around him before putting it in the back of the net. Dortmund is back in business mainly because erling Haaland is back. The superstar set a Bundesliga record with 25 goals in his first 25 games in the Bundesliga and 35 goals in 34 games since joining Dortmund. Robert Lewandowski is clear of everyone, but erling Haaland is the next man up, the second-best striker in the world better than Harry Kane better than romelu Lukaku better than everyone other than that scoring machine and Bayern Munich. Erling Haaland was nothing short of world-class one of the performers in the week at the Rises to the occasion in a massive game erling Haaland is an animal; we've never seen anyone like him, and his performance against RB Leipzig it's just another example of that.
Pau Lopez vs Inter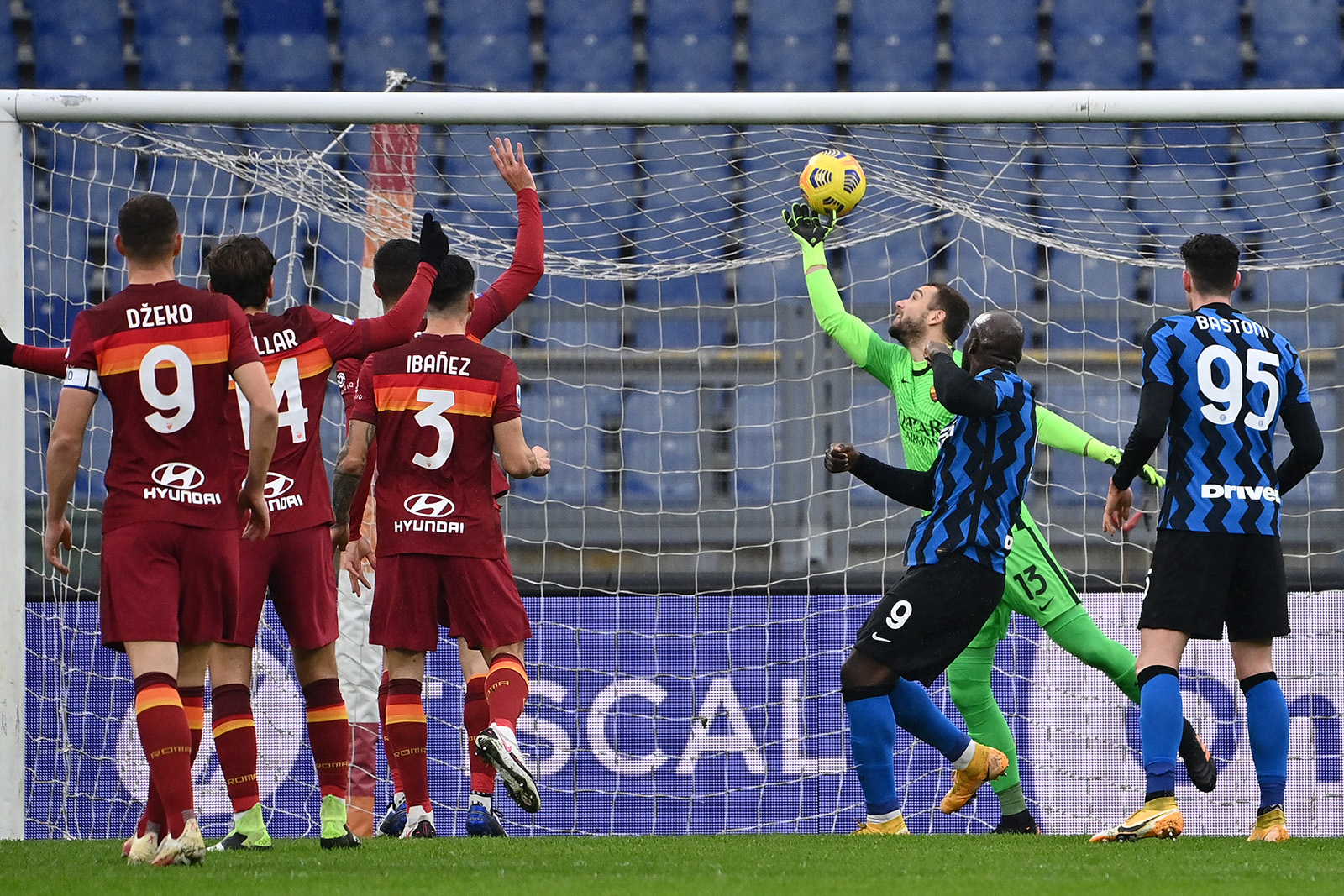 Pau Lopez may cause Roma to throw away their keeper's search. Roma's goalkeeping issues have been well documented so far this season. It appeared that Roma was going to maybe cut bait with record signing Pau Lopez and look for reinforcements at the position. This was talked about both in January and the summer. The idea was to send Lopez on loan or find a buyer then spend on a goalkeeper. However, things have changed. Now it's still unclear what Roma will do in the summer, but at the moment, Roma should put this hunt for a goalkeeper on hold. Pau Lopez over the last three games has been incredibly consistent. He has not made a mistake, and it's starting to command his energy and his place in the net. Inter Milan came into the game with the opportunity to put even more pressure on AC Milan. This was not only important for Inter Milan, but it was also for Roma; a strong performance against a team like that would undoubtedly have solidified some belief and Lopez turning this around and being able to regain his spot and the holding they're goalkeeping needs on hold. Against Inter Milan, he was nothing short of world-class, without question one of the weekend's best goalkeeping performances. Roma outplayed Inter Milan for the majority of the match, but that's not to say Inter Milan didn't have their chances to come out and hit Roma on several different opportunities. He denied practically every savable shot and even made some saves on a few chances that really looked like they were unsavable. Even though Lopez did concede two, it was a bullet header off a set-piece and a freak goal that not even Manuel Neuer would have saved. He was without question man of the match. Inter Milan frequently came forward and attacked the Roma goal. Lopez showed incredible shot-stopping ability. The likes of romelu Lukaku and Martinez, and many others Inter came forward and tried to take advantage as much as possible. The defense played an incredible role, but Lopez came up with big saves and big moments. If Lopez isn't in goal, Inter Milan, in all likelihood, would have picked up all the points. Roma did outplay them for most of their match, but Inter Milan had many chances to score in this game, and Lopez denied them repeatedly. It wasn't just his ability to preach the shots; he was very active in using his legs as well, especially on a good saves in the second half where he was mutually taking to the ground to make an outrageous save that kept Roma in the game at that point. Lopez is now in a fascinating situation vs Inter Milan; he was nothing short of world-class, and in his last two games, he's been pretty unbelievable. If Lopez can perform on Friday in the derby against Lazio, all Roma's plans to buy a goalkeeper will get thrown in the trash. He has gone through quite a bit of undesired circumstances the season with not being the starter at first. Still, with a top performance against Lazio, he will more or less a lot of fight himself as the future in goal for Roma; he has improved massively since the start of the season, and a world-class breathtaking display against Inter Milan certainly solidifies it given the investment that Roma already made in him it is everyone preference that he can earn his place he's on pace to do that one of the best performers at any position this week he was just on another level and just is one performance away from sorting out his future if he balls out against Lazio they won't be any questions about his stability in goal any longer. He has been excellent as of late seems to be getting his Groove Back.
Leo Messi vs Granda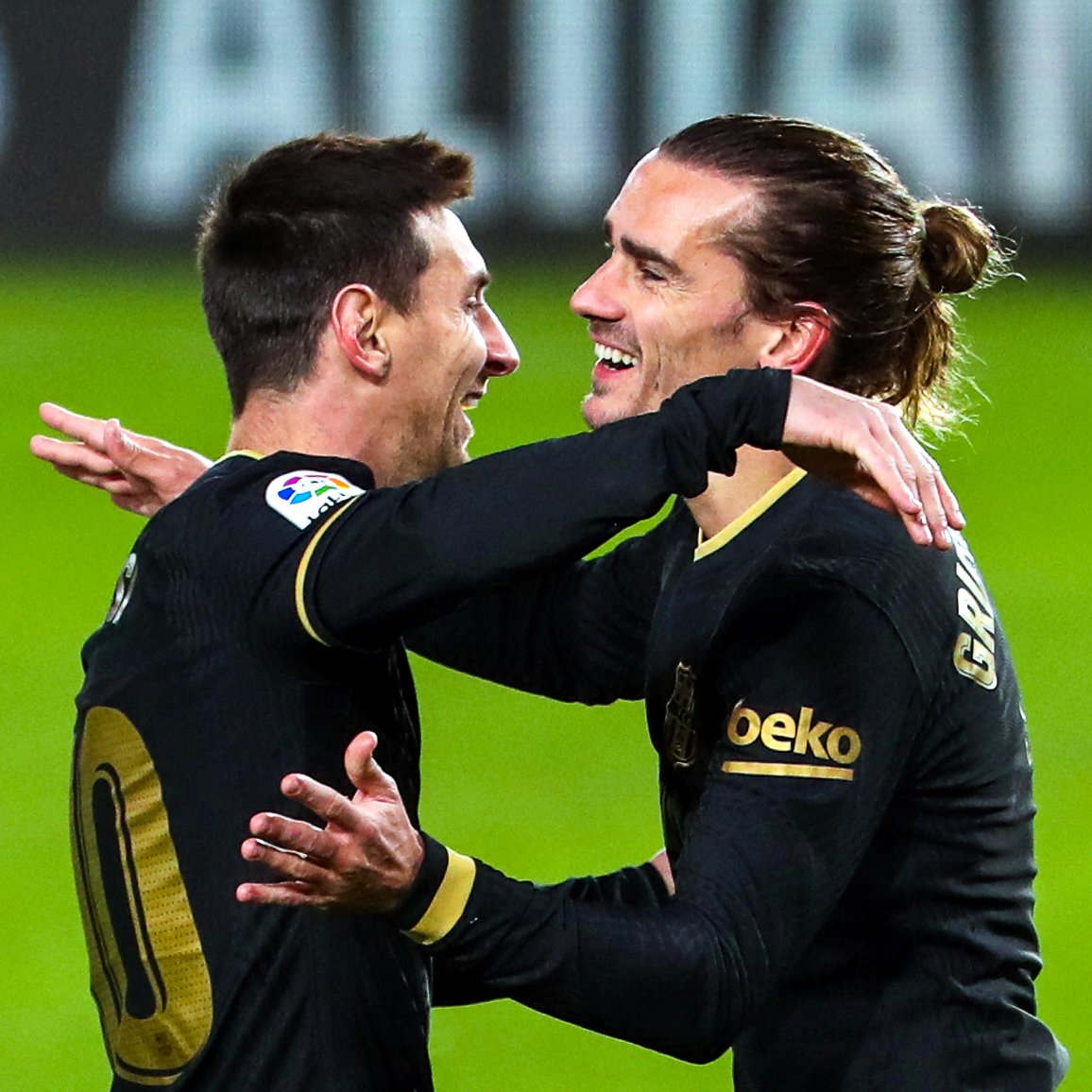 Leo Messi is the greatest player in football history but has gone through a tough time this year with Barcelona. The willingness to leave after specific promises to Leo Messi by the club of broken; ultimately, he did not want to take his Boyhood Club to court to settle the matter. He ended up staying at Barcelona this summer, and it has been a challenging season. Barcelona is not in the title race, and we're hovering around mid-table earlier this season. Leo Messi individually, although brilliant, has been a little underwhelming at times. He is not scoring nearly at the rate that we are accustomed to seeing. We saw this with Cristiano Ronaldo two years ago. It was evident late in his first season and early in his second season at Juventus that he was deteriorating; he was no longer that player individually that could Propel an entire team to the next level regardless of the players. Leo Messi a starting to show specific signs of that. This season, it has been a little bit up and down but still clearly one of the world's best players. It appears, though, that his time it's clearly the best player on the planet no longer exists. Neymar has recently overtaken the claim of the world's best player. The gap between himself and the other players at the top of the game isn't as steep as it once was. He is still a world-class player capable of doing amazing things. Still, again it has been somewhat of a struggle; however, he started turning on his last couple of games. He has been absolutely outstanding. Despite everything that has gone on over the last couple of months, Leo Messi is the top scorer in La Liga this season; despite everything going on he has shown he still has that world-class ability to make a difference. While he may lack the ability to overpower a sometimes mediocre Barcelona team individually, he has shown he still has that even late in his career. Again it has not been an overwhelmingly impressive campaign so far this season, and it is still unclear whether or not he will be at Barcelona next season given the fact his contract is expiring; he has yet to extend it, and clubs are now able to approach Leo Messi in hopes of securing a signature joining for free next season. PSG and Manchester City are the ones that seem to be the most likely destination. However, his performance recently has been absolutely outstanding. Last week against Athletic Bilbao, he scored a brace; we're also very influential in the attack in terms of passing and impact both in the attack and the Midfield. He has 11 goals this season while only having two assists it's starting to show he is still one of the best two players in football. As great as some of these players are, only Neymar is better; that remains the case. Sometimes people are so infatuated with the stats, and even though his statistics are down, his impact in the game has not changed whatsoever. Against Granada, a very respectable team in La Liga, he managed to perform such an incredible performance. Antoine Griezmann and Leo Messi seem to be on the same page throughout. Even though Antoine Griezmann deservingly scored two goals while assisting another, it was Leo Messi that was especially impressive; that's not too lesson the Frenchman in any way whatsoever, but he seems to catch the right form at the right time with a possibility of Doing Great Things the rest of the season. This Barcelona team isn't very good; they aren't going to win anything, but somehow Leo Messi finds a way to win a trophy with this Barcelona team, it would be his greatest masterpiece. Leo Messi has four goals in his last two games, and it's really starting to play a dominant role for this underwhelming Barcelona team this season. He continues to play like a genius, a true magician with the ball, a malicious strike just inside the Box ripping through the top corner, and a free-kick of unbelievable Brilliance. He became La Liga's record-holder in free-kicks as he snuck a ball underneath the wall in it to the bottom corner from just outside the 18-yard box score in his second two goals before the break from Leo Messi. Statistically, he may not have monster numbers, but his impact is undeniable; over the last couple of weeks, he has shown he still one of the baddest footballers on the planet; he may be declining slightly but still has only fallen down one spot of all the players in European football only one is superior, and that shows you even with deterioration Messi is still living in a different world than the rest of us.