Score: Lazio 3 A.S Roma 0FT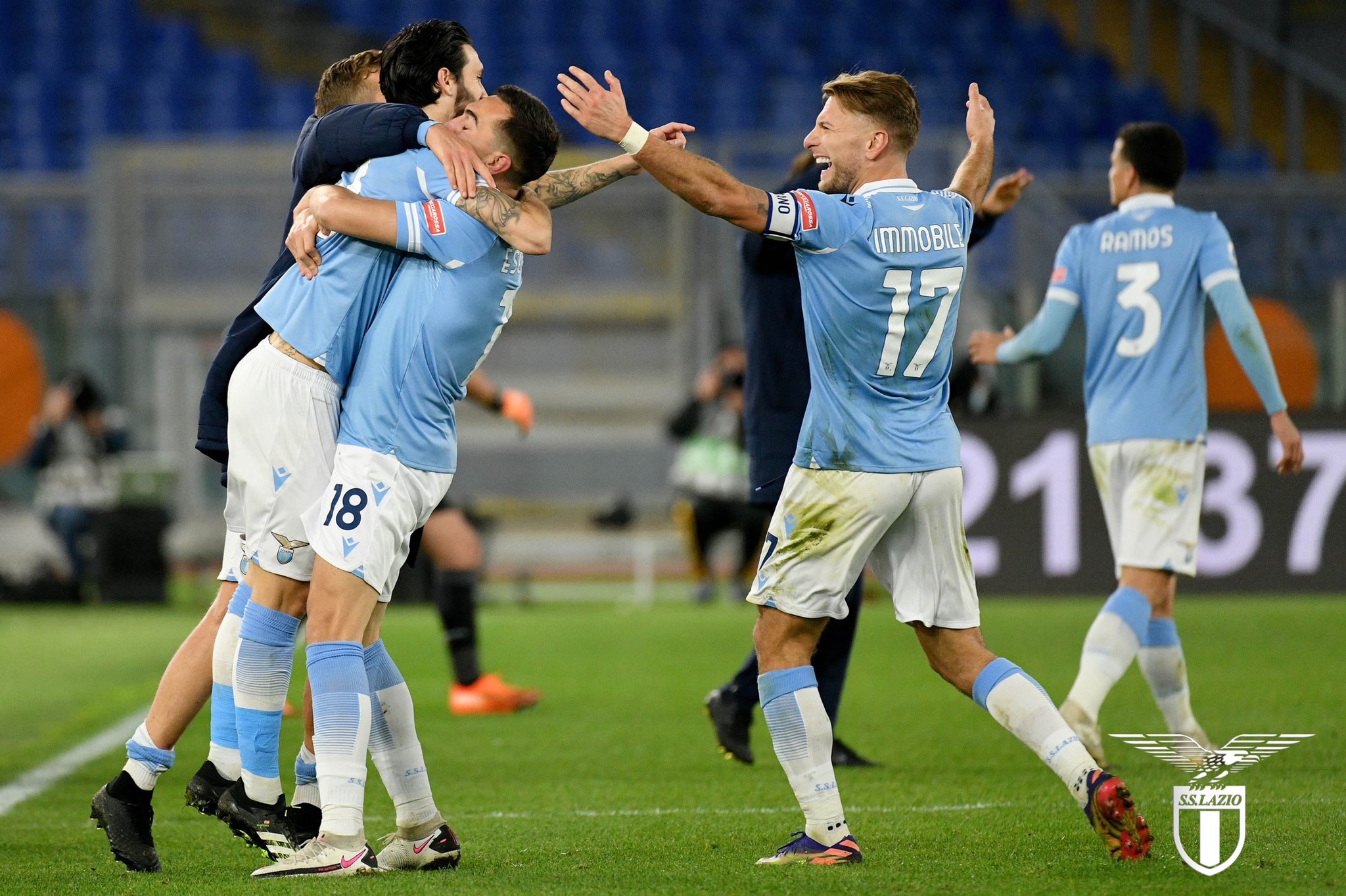 Following a very exciting and dramatic draw with Inter Milan on Sunday, Roma prepared for one of the season's biggest matches against Lazio in the Rome Derby. Last season the team's split with two draws. This used to be a match in which Roma dominated, you can see that based on the head-to-head resume, but this was going to be very different. It was complicated from the very beginning of the tip-off. Roma was going into this game or the much better team this season and had an opportunity to create separation from the arrivals. However, this just wasn't meant to be in what was an overwhelmingly pathetic performance from a Roma team that has come up smaller than mini-me in any big game they've played. Roma more significantly outplayed by Lazio, who dominated the Midfield, and even though there was only a limited amount of chances and opportunities, they were on target all game long. Every shot fired at the Roma goal was either dealt with by Lopez or ended up in the back of the net. Ciro immobile took advantage of Rodger Ibanez's mistake in which he completed miss time to tackle, putting the ball right on the foot of Lazio Superstar, who converted a one-on-one giving Lazio a 1-0 lead. Shortly after, Luis Alberto found the bottom corner in a very avoidable situation none the last Lazio took a 2-0 lead. Roma was completely outplayed in every facet of the game it was a completely controlling and dominating display. In the second half, it was more of the same Lazio came out with particular energy, and we're not going to be stopped. Luis Alberto came up big once again with a beautifully hit strike hitting the back of the net as Lazio took a 3-0 lead. Roma try to induce some energy, but it just never happened; they lacked courage, they lack mentality, and we're out played truly a miserable performance as Lazio pick up a 3-0 victory in the Roman Derby, taking all the superiority at least for the time being. Roma has some serious questions to answer following another episode of deja vu in a big match.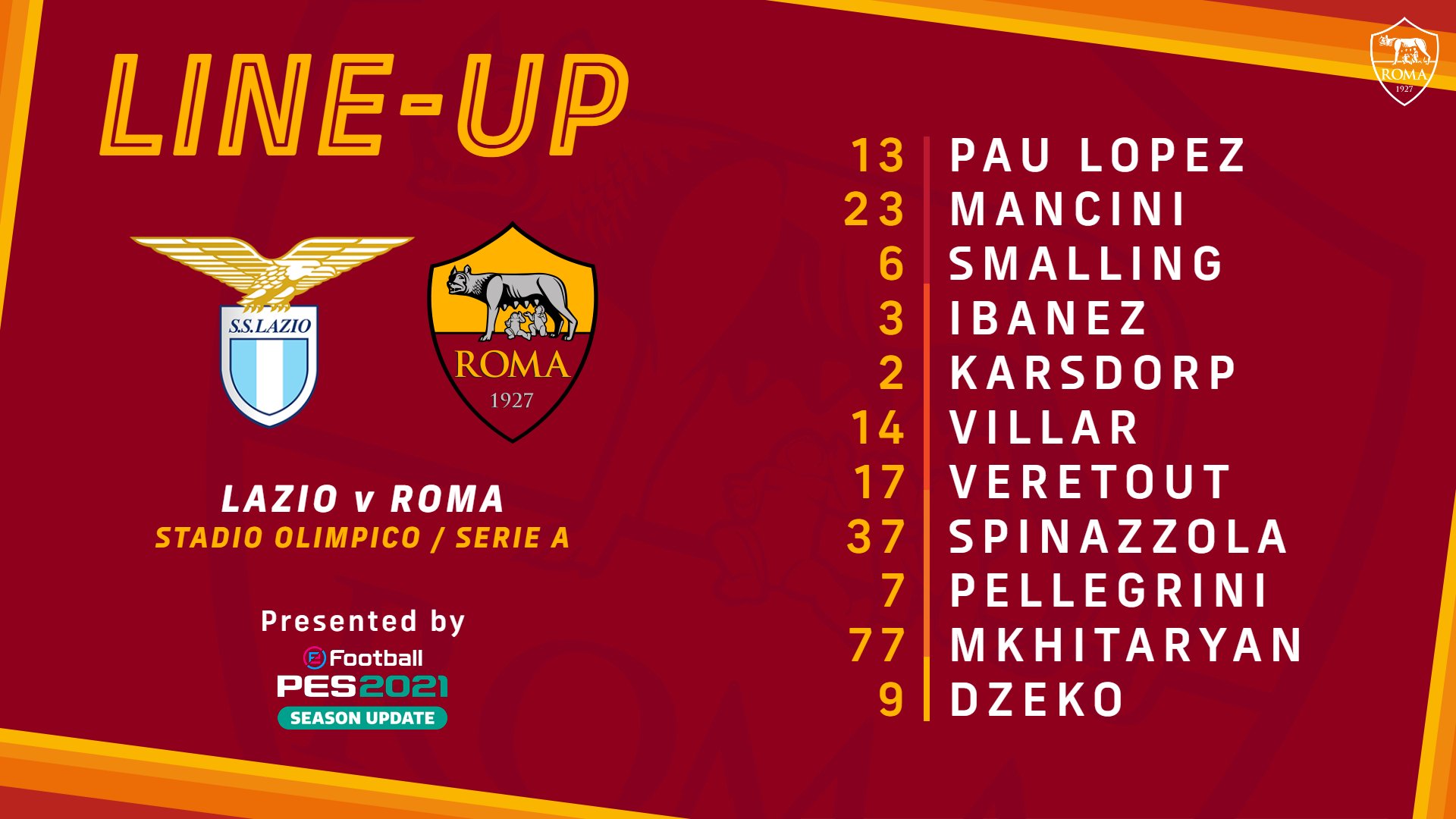 Ahead of the Roman Derby, Paulo Fonseca keeps the same team that helped outplay Inter Milan for 70 minutes in their 2-2 draw on Sunday. In goal for the Spaniard Paula Lopez. The goalkeeping position has been under scrutiny this season, but the Spaniard has put together a collection of great performances, one performance against Lazio, and his place will be solidified. The three center-backs would be as expected Rodger Ibanez on the left, Gianluca Mancini on the right, and Chris Smalling centrally. At left wing-back would be Leo spinazzola then on the opposite side as right wing-back back would be the Flying Dutchman Rick karsdorp. The defensive Midfield Duo would be Jordan veretout and Gonzalo Villar. The right attacking midfielder would be the red hot Armenian henrikh Mkhitaryan. On the opposite side, as the right attacking midfielder would be Lorenzo Pellegrini, he has more or less played in a more attacking position this season as he is customarily operated in the defensive Midfield; the adjustment has certainly worked so far this season. Upfront as the Central Striker would be Roma's third all-time leading scorer. Captain, the Bosnian Edin Dzeko Roma, would have Bryan Cristante, Max Kumbulla, and Pedro Rodriguez all available on the bench if asked upon.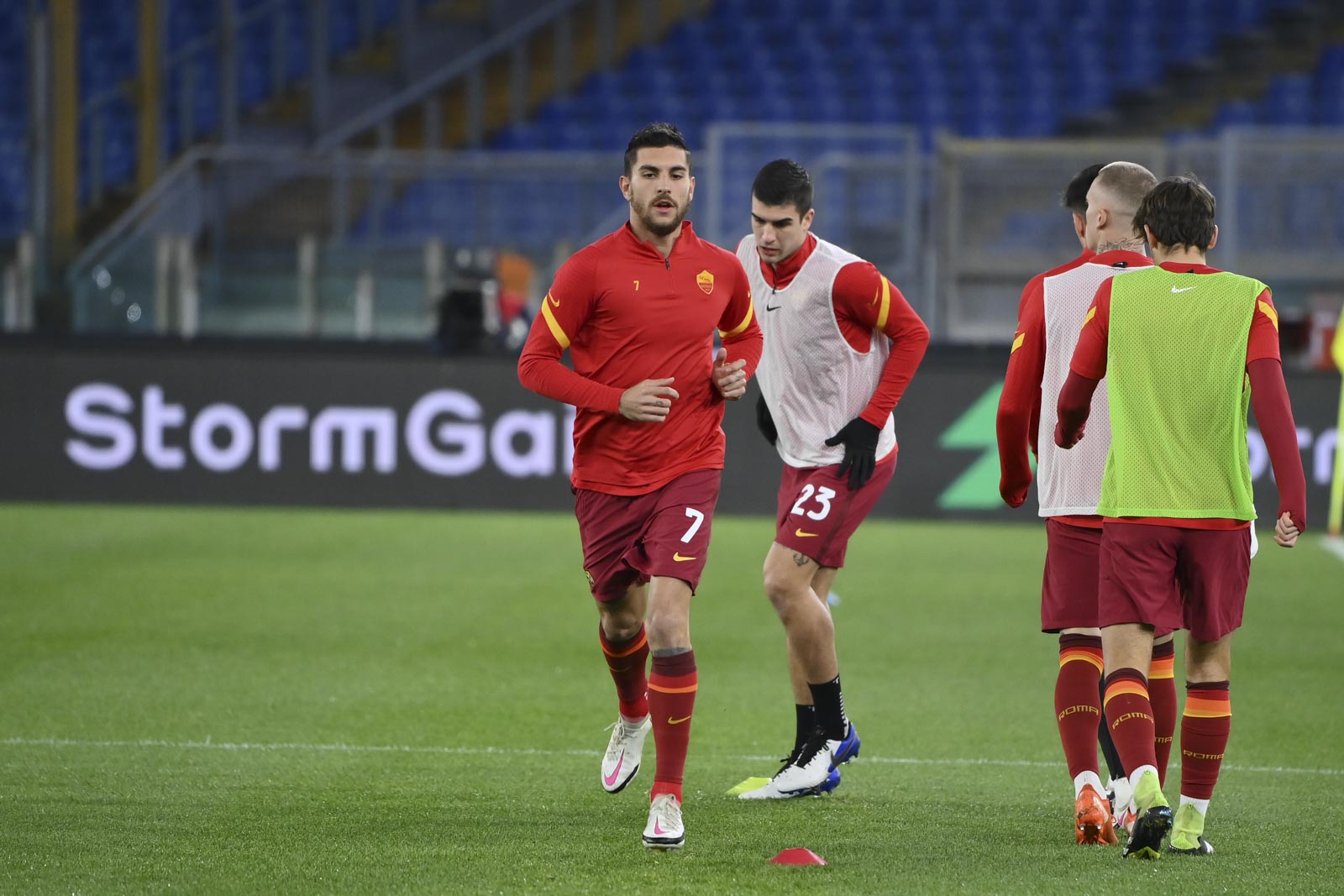 After preparations and predictions, the match got underway at the Stadio Olimpico as the Roman Derby took place. It was an opportunity for both teams to do something special; however, only one showed up. Lazio early momentum and ran with it they had a certain level of energy that Roma was not contending to deal with. it didn't take very long as Lazio or making their presence known in the derby. Ciro immobile was denied inside 10 minutes with a good strike on goal, but Lopez Dealt with the situation. Lazio, we're in control, but Roma had some small opportunities before the game broke open. Gianluca Mancini came close on his header but didn't have the accuracy required. In the 14th minute, an egregious mistake from Rodger Ibanez on a tackle set up Ciro immobile, who converted a one-on-one to give Lazio a 1-0 lead. Lazio would hit back again through Luis Alberto, finding a bottom corner after poor defense is the play as Roma took their eye off the ball. Lazio was in complete control, and we're dominating the game. Roma lacked courage creativity and could not do anything significant. Mkhitaryan had an opportunity putting his foot through a headed pass but completely misfired. Lazio was playing Roma off the park, and we're dominating in the Midfield; the number of chances may not have been high, but all of Lazio's strikes were on target. Lazio in front, thanks to Luis Alberto and Ciro, immobile.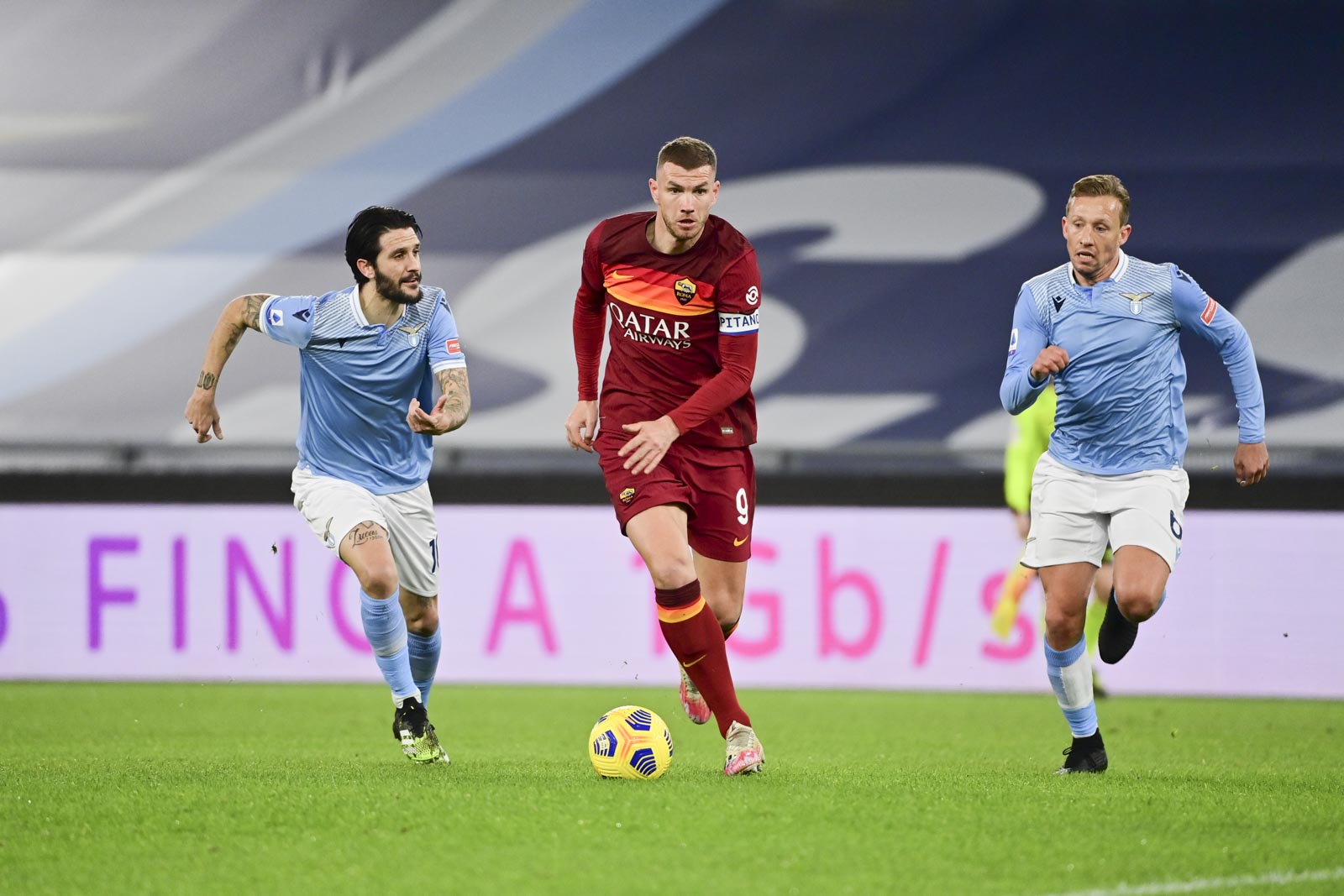 Absolutely terrible first half Roma had an opportunity to turn it around, but it just didn't seem like it was happening. Paulo Fonseca went to the bench as Pedro Rodriguez entered the game for Jordan veretout. It felt like more of the same for Roma. Lazio significantly outplayed them; they were no excuses for their performance and was on the verge of getting even worse. Lopez did perform well in this game; he was just overwhelmed by a mediocre performance. The Spaniard made some big saves on milinkovic-savic in Philippe. Roma went to the bench bringing on a Bryan cristante in for Gonzalo Villar. Lopez denied Ciro immobile once again. In the 67th minute, Luis Alberto's well-hit strike made things worse as Lazio ran out to a 3-0 lead. Roma broth on Bruno for Spinazolla and bojar mayoral for Mancini. Late in the game, Roma tried to turn the tides and at least get a goal edin Dzeko saw his shot saved, Bryan cristante missed, and edin Dzeko was denied yet again on a header. It was no use; it was a performance of utter embarrassment as Lazio turn them over in a 3-0 defeat. Roma used to own this game; it just doesn't seem that way anymore. Roma suffered a soul-crushing loss in another big game; meanwhile, Lazio gets a restart to their season.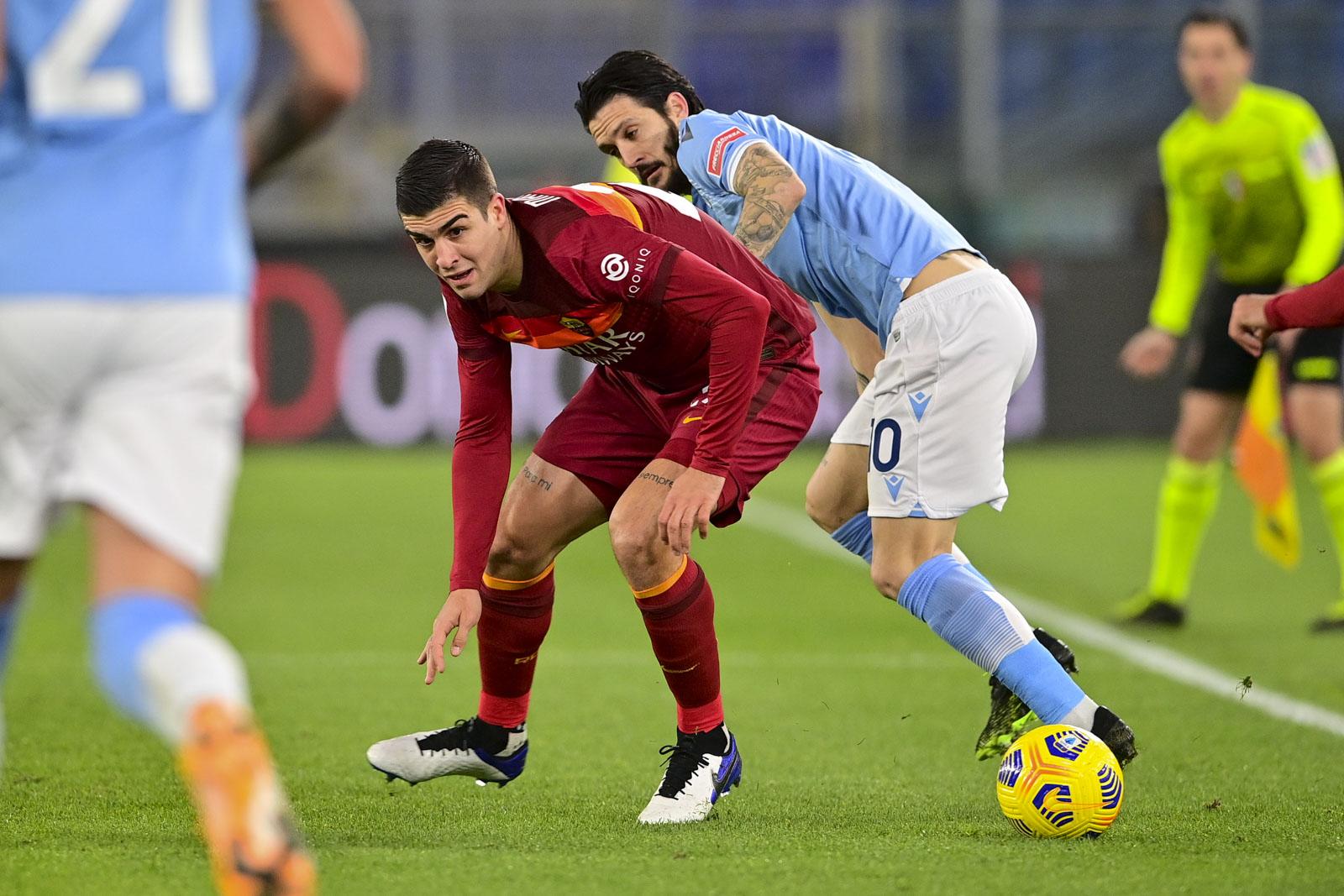 It's difficult even to find the words; this was utterly pathetic. Embarrassing egregious, absolutely blasphemous. Roma was riding high after that draw against inter, and there's no reason why they shouldn't have been able to show up in this game. Yet another game where a Paulo Fonseca led team comes up small in a big game like this. Lazio had the energy mentality and execution to pull off a big game like this. Roma has been significantly better this season but just came up so small against their big rivals. Often, the Roman Derby can be the most important and significant match of the entire season. Lazio crushes them 3-0, something that will likely restart their season and potentially push them into a Champions League race that they have not been in yet this season. Meanwhile, suffering a loss like this could mentally collapse this Roma team with such a great start to the season. In Romans big games this season, they have lost by three or more goals on three different occasions they have only secured 3 points of a possible 18 and games of high magnitude. Roma have quality in this team and certainly have to be happy with the season they have had so far this season; they are significantly better than last season, but a game like this still proves that this Roma team is further away then it may seem. This is not a scudetto team; this is probably still a Champions League team, but that is that threat if they don't bounce back. Roma cannot continue to play like this against good teams and do well. Roma is hunting for their first trophy since 2008, and by the look of it, it doesn't look like they'll get it. Tiago Pinto has recently arrived. As Roma's new sporting director, he has a lot of work to do. The entire team played terribly, made defense mistakes, got bullied in the Midfield, and the Lazio just had a field day against a Roma team that provided nothing whatsoever. Every shot Lazio took was on Target, and Roma barely had any chances the entire game. Enough is enough. Paulo Fonseca in all likelihood, will not be returning at the end of the season. He is on a lot of great things, and it might not even be his fault, but his failure to perform in the big games has proven not worth it. He had no plan or approach whatsoever tonight, and they rightfully got pushed around. Edin Dzeko not good enough and seriously need to consider looking for a replacement. The defense didn't perform, the Midfield did not do a thing and were the second-best team by far; the scoreline was completely Justified; there are no excuses that can be made tonight; it was just a humiliating performance. They are now in danger of falling out of the top four and may need to prioritize the Europa League if things don't improve. The only person who deserves any type of recognition is Pau Lopez. He proved tonight even though he conceded some goals that he solidified that he is the right goalkeeper for Roma. Considering all the rest of their issues, it's good that that is now settled. It was just horrendously bad; there are just no words to describe what went down tonight in the derby. Roma used to dominate this game; that's just not the case anymore.
MAN OF THE MATCH: Pau Lopez