Luka Jovic vs Schalke 

Luka Jovic was a Bundesliga Superstar before making his anticipated move to Real Madrid. Since being in Spain and playing in La Liga, things haven't exactly gone accordingly. He never really got an opportunity under Zinedine Zidane, and because of this, he pushed for a move in the summer, but the Frenchman kept him at the club even though he was only getting limited game time. The big reason he was kept was that bojar mayoral moved to Roma on loan to buy a 15 million. This may not have to do with Luka Jovic directly, but because of this transfer, Jovic could not leave in the summer. He is barely played all season for Real Madrid, at least not meaningful minutes. Once January hit, Luka Jovic was an opportunity to rediscover himself after not being featured very much for a poor Real Madrid team considering. The Bundesliga was the most likely and logical destination for the youngster. Luka Jovic has shown he is a capable player who can do some incredible things when given opportunities. He was never given those opportunities in Madrid, so he went back to Frankfurt unload. Frankfurt has a solid team but not quite good enough to push for European football, yet they have Andre Silva, one of the best players in the Bundesliga. With 12 goals in 15 league games on top of that, they have Daichi Kamada, the Japanese creative midfielder that has been a continuous piece in Frankfurt. They brought Luka jokic back on loan, but they may want to buy him after the season after his performance. He made his name for himself, playing two years at Frankfurt, scoring 36 goals during his time there. He wasted no time making his presence felt. He only played 30 minutes in Frankfurt 3-1 victory against relegation-threatened Schalke. He came off the bench scoring twice. Both outstanding goals, as you already see after his first game, he had that freedom. Inside the box, he found the top corner for his first and a controlled ball hitting a strike in good space to get him his second. Even though he only played 30 minutes, it was one of the weekend's most outstanding performances. The reason is the storyline behind us he was struggling to play at a high level ever since being in Madrid, not because he doesn't have the capabilities. Still, largely because of the lack of opportunities in his first game back to Frankfurt, he comes off the bench and scored two goals in 20 minutes, ultimately making a big difference as Frankfurt collected all three points. Andre Silva scoring early, but Schalke got themselves in the game through Matthew Hope before Luka Jovic entered the game, scoring twice. If he can continue to play as he did in the debut, Frankfort is a team that could make European football. If you look at what they have already, and then they added a capable goal scorer on top of that. They may not make Champions League football, but with Luka Jovic they look like a much more dangerous team. Andre Silva is still their best player, but the Portuguese International has to be incredibly pleased now that he has another Striker that he can work with where Before He was mainly on his own by himself. It was an outstanding performance next game; he's likely to get the start with Andre Silva right beside him; this is a Duo that could be really special throughout the rest of the season. Maybe this will help him earn game time at Real Madrid, maybe Frankfurt will buy him after the loan or perhaps he will earn a move to a different Club, but one thing is clear it was as perfect as return could be for the young Serbian he delivered on exactly why they bought him this is only the beginning if that's what he has done in 30 minutes I can't wait to see Andre Silva and Luka Jovic with a full game together.
Nicolo Barella vs Juventus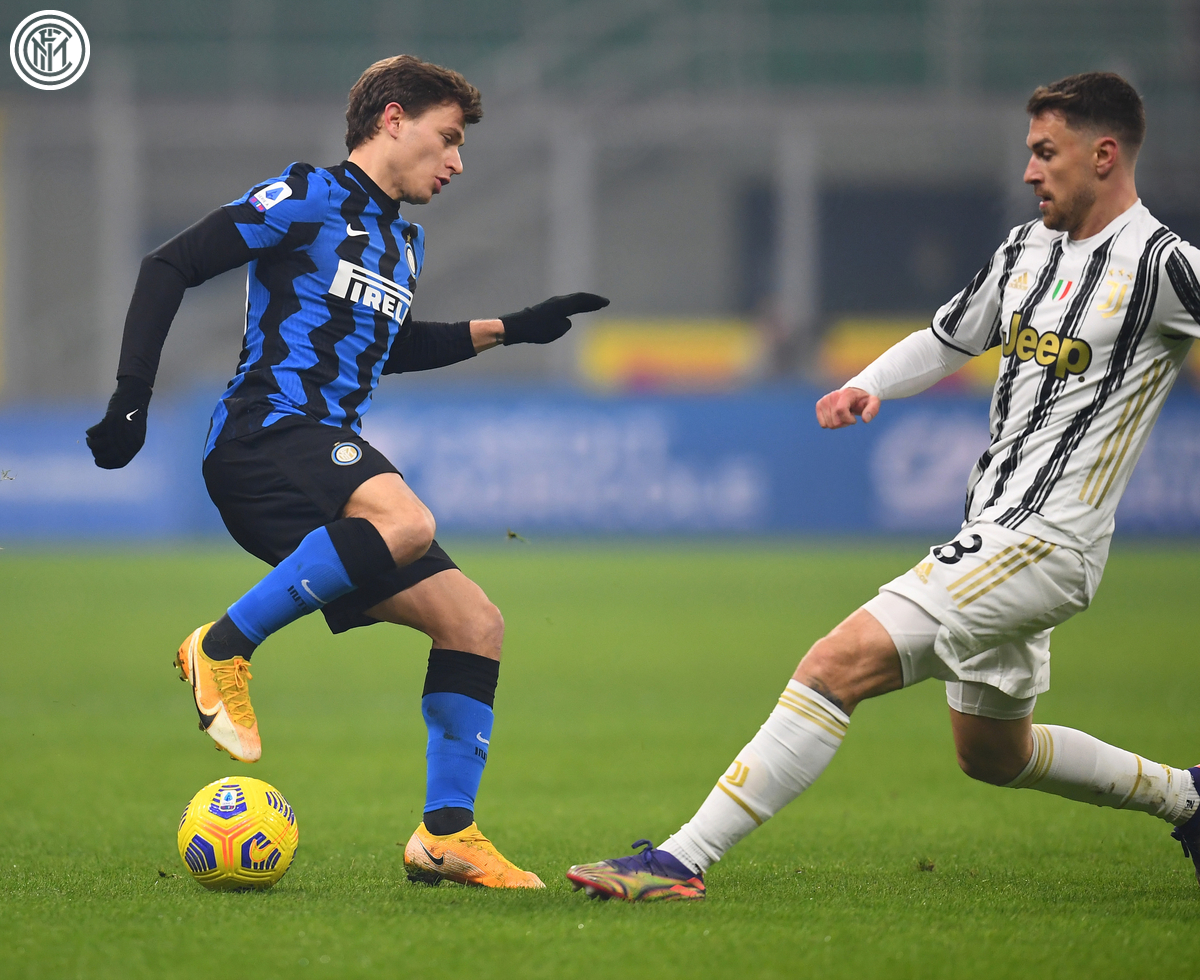 Nicolo Barella ended up having an outstanding performance in what was their biggest game of the season. Inter Milan have been a little bit hit-and-miss this season; even though overall they've been incredibly consistent, they have dropped some unfortunate points over the last couple of games. Largely the performance against Roma and the loss to Sampdoria highlighting that. It was a huge game against Inter Milan and Juventus, the defending Champions had the opportunity to jump into the Champions League places with a victory. Meanwhile Inter Milan victory and a convincing one would put them on the Forefront at the title race, with AC Milan not that far ahead. Nicolo Barella had a disastrous performance in his last two games but has been universally regarded as one of the best midfielders in Italian football. People were calling him the best midfielder in the league after just that performance maybe a little too much at that point, but he is something exceptional. He was responsible for both of the goals scored in their 2-0 Victory against Juventus. It was a dominating display in a massive game in regards to the title race. At times, Nicolo Barella is the most crucial piece of the pie, underwhelming Midfield that Inter Milan has. Inter Milan has the deepest team in Italian football; however, their Midfield has its Fair bit of issues. Marcelo brozovic and Nicolo Barella are the only genuinely consistent pieces. A beautiful pass inside to Arturo Vidal set up the opening goal as Juventus we're poor all night. Then on the second goal, he put his foot through an unbelievable pass from Bastoni, an absolute scorcher, striking an improbable hit into the top corner to basically solidify the result. It wasn't only that it was the way he dictated the Midfield and his responsibilities both in the defensive and the attacking sent. Really truly controlled everything that Inter Milan or trying to do; they won the Midfield battle, which is a large part of the success that Inter Milan had in a massive game like that. Marcelo brozovic might have been a little underrated in this game given how good he was an equally important to Nicolo Barella. However, Nicolo Barella set up the opening goal and scored a great goal on a second to mutually kill off the game. He was one of the best performers in European football this week and justifies how important Nicolo Barella was and has been in this internal team. To a certain extent, he's the one that keeps everything together. Inter Milan need upgrades in the Midfield, but Nicolo Barella has been exceptional since Midway through last season. Is he the best midfielder in Italian football? Not quite, but is he in that conversation absolutely and A performance like that just justifies everything.
Luis Alberto vs Roma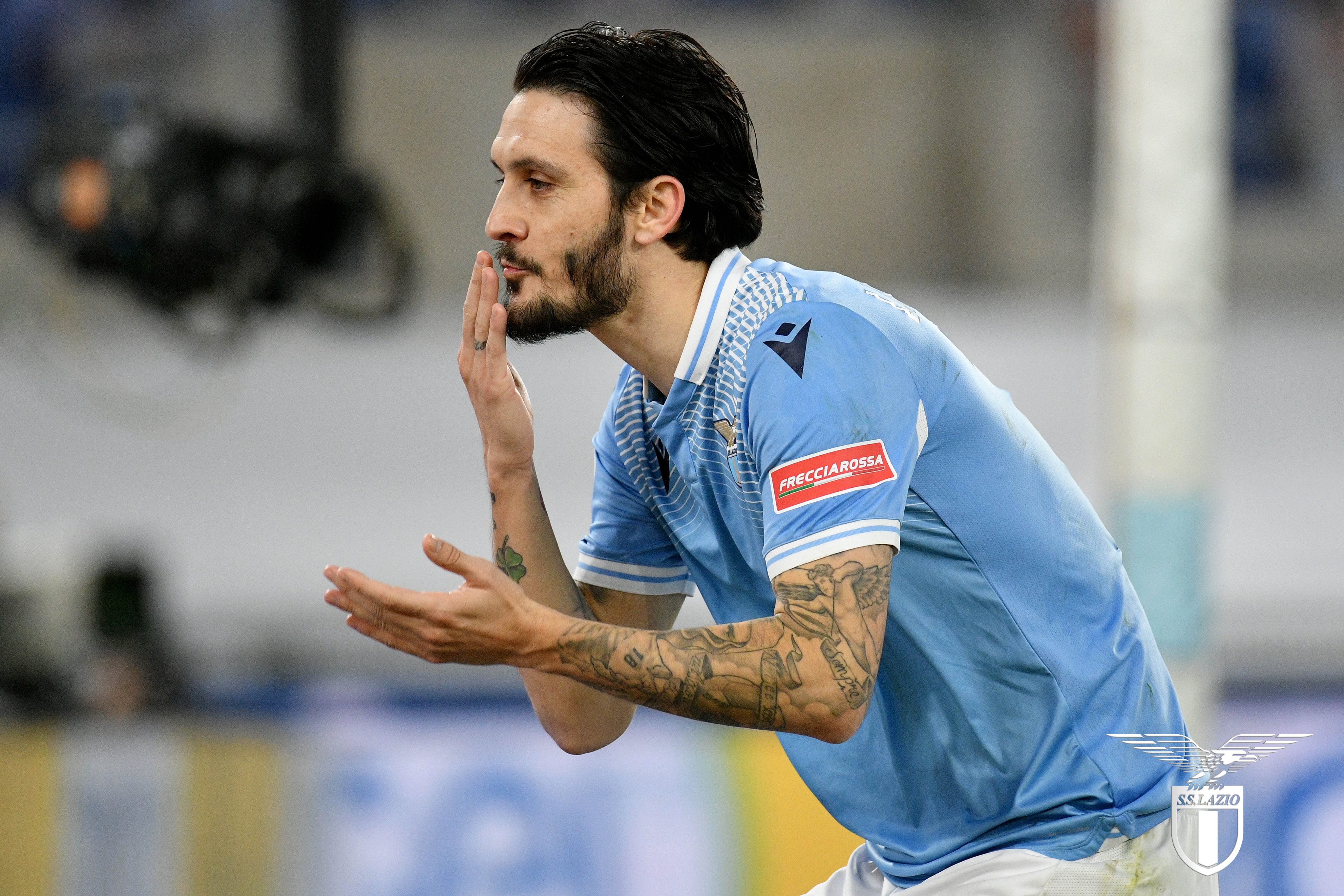 Roma suffered from a big game Deja Vu yet again in a big match against Lazio. Lazio got an incredible performance from Luis Alberto. He has shown up in many big games like this. He has scored in the Derby a numerous amount of time and has had performances like these that really justify his importance. Everyone knows how good Ciro immobile if he's a world-class player that has the capabilities to turn it on at any point in time. He really is something special, so much of what Lazio does come through him, but that doesn't undersell Luis Alberto's importance. On paper Roma has the better team; they just do; however the world-class players that Lazio has made the difference. Roma has Lorenzo Pellegrini, Jordan veretout, henrikh Mkhitaryan, and Gonzalo Villar certainly decent options to have in the Midfield all productive players; however, they don't have a world-class player or a borderline world-class player like Luis Alberto. His vision passing and execution is just on another level in comparison. Roma word Dreadful last night there's no other way to put it they were abysmal; however, the separation doesn't come through five or six different things there was a little separation that allowed them to win. Luis Alberto is the guy who made the difference because there was such a dynamic Advantage between lazio's Midfield and Roma's. Both are very productive Midfield, but one of them has an arguably world-class player in Luis Alberto. That's the type of thing that makes the difference. He was nothing short of Sensational in a big game that, like I said before the could define Lazio season. It wasn't just the fact that he could perform in the Derby a lost to Roma yesterday would have nearly ended any hopes of ambition this season. Luis Alberto was one of the best performers in any game this week. When you ball out that's one thing; when you ball out in a derby with the season on the line, it just hits a little bit more. The Spanish midfielder scored twice in their 3-0 victory. His first goal can largely be attributed to a lack of energy in Roma's backline that kind of in a way allowed him to get that shot off. However, Lopez was incredible despite it being a losing effort; it's clear now Roma's number one goalkeeper is Lopez; however, he beat them, found that bottom corner then, in the second half, scored an absolute screamer from outside the box Out Of Reach from his Spanish teammate. Luis Alberto scored two goals and was very involved in the Midfield, winning that battle and having the mentality to facilitate his teammates' opportunities. He was just spectacular, and he may not be a player that often steals the headlines, but he has been such a revelation to Lazio this season. They are nowhere near as good as they were last year, but he is still playing at a high level; he has just six goals this season, but he's doing a lot more than the statistics suggest. Outstanding performance in the Roman Derby just highlights his importance to this team. Lazio signed him from Liverpool for 1 million. Considering what he's been able to do since joining, it's utterly breathtaking, maybe the best bargain in club history. As he has consistently shown in the Roman Derby on Friday, it was no different.