Following a dramatic victory against Speiza at home last weekend, Roma got back on the right track after a few disappointing results. Roma still remains in the top three and is looking to increase during the second half of the season. This week they host Hellas Verona. At the first meeting of the season, there was controversy in their 0-0 draw At the start of the season. Diawara accidentally registered an under-23 player in the match despite having no influence in the game Hellas Verona we're handed a 3-0 victory, with Roma suffering an unjustified forfeit. Since that game, Roma has been one of the most in-form teams in Italian football; despite their record against the top six, they have collected most of the table's points outside of that. In that 0-0 draw, there were significant challenges for Roma as they struggled against the Hellas Verona team that again are overachieving. Roma is going through some toxic things right now with edin Dzeko bust-up with Paulo Fonseca. Roma is rapidly trying to rectify the situation Before this transfer window officially closes. Nonetheless, Roma soldier on despite their Victory last weekend it was more difficult than necessary. Roma will look to keep their winning run going against Hellas Verona. Roma will go into this game as slight favorites, but as we know, Hellas Verona is a team that can cause anyone problems. Will we see Roma go to Verona and pick up maximum points, or will the hosts have something up their sleeve will find out all that and more when they go to battle on a Sunday night in Verona.
A.S Roma Form and Lineup WDLWW
Roma is likely to operate out of their typical 4-2-3-1 formation. In Goal, we can expect to see Pau Lopez, who has been pretty decent over the last couple of weeks despite not playing well last week. The three center-backs will likely consist of Gianluca Mancini on the left, Rodger Ibanez on the right, and Chris Smalling centrally. At the left wing-back position should be Leo spinazola on one side; they're on the opposite side as the right wing-back should be the Flying Dutchman Rick karsdorp. We should see no change with the defensive Midfield pairing of Jordan veretout and Gonzalo Villar. In as we left attacking midfielder should be henrikh Mkhitaryan on the opposite side as the right attacking midfielder we can expect to see New Roma Captain Lorenzo Pellegrini build on his inspirational performance last week. As the Central Striker should be bojar mayoral, then up front, get the nod yet again with everything that is happening with edin Dzeko. He has done really well when coming in for the Bosnian, and I suspect that will continue this week. Roma has brought in Bryan Reynolds and Stephan El Shaarawy to the club as they have been announced on Saturday, but it is unclear whether or not they will be included in the squad this week but certainly should be available the following week.
Manager: Paulo Fonseca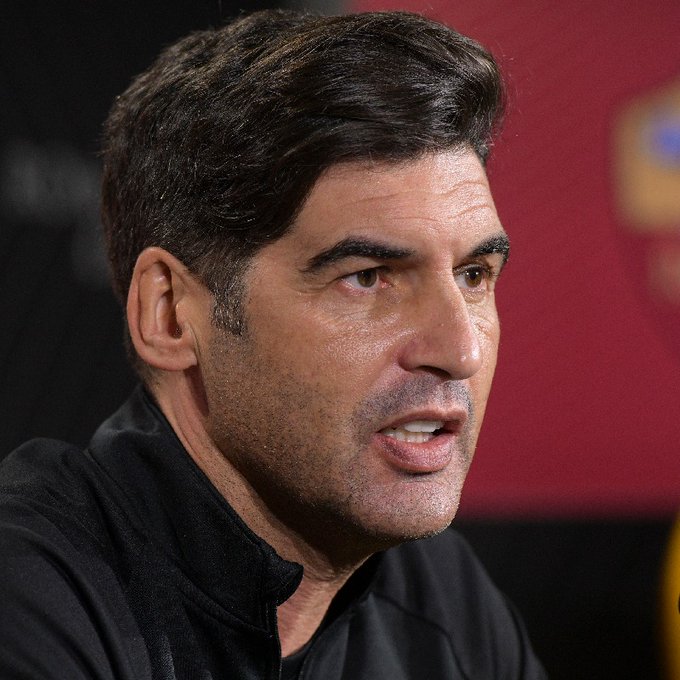 AS Roma Projected Lineup (3-4-2-1): Lopez; Mancini, Smalling, Ibanez; Karsdorp, Veretout, Villar, Spinazzola; Pellegrini, Mkhitaryan; Mayoral
Hellas Verona Form and Lineup WDWDW

Last season Hellas Verona was the surprise of the season. They went from a recently promoted team, one of the team's highly expected to be relegated to a team on the doorstep of Europe as they finished in eighth last season. This season they lost three of their best players pieces that were incredibly important to the season that they ended up having. There were a lot of talks that this season they would struggle to give what they lost last season; however, this team managed to figure it out. They once again have been a team that is in the conversation for European football. Will they get it? Probably not, but given the fact that they were just promoted a year ago and are going to finish in the top 10 in back-to-back years is nothing short of extraordinary. Ivan juric has done a phenomenal job and only continues to gain the respect of his peers. Hellas Verona this season has been just as good if not better. Hellas Verona is in really good form right now with three wins in their last five, including a 3-1 Victory against Napoli last week. Hellas Verona typically operates out of the 3421 formations the same setup as Roma. They're in good form, and we'll try to use that; they've had a very productive campaign so far this season and will give Roma a challenge.
Manager: Ivan Jurić
Keys to the Game 
Hellas Verona 
Verona's defensive record
Win Midfield Battle 
Try to use attack to expose defence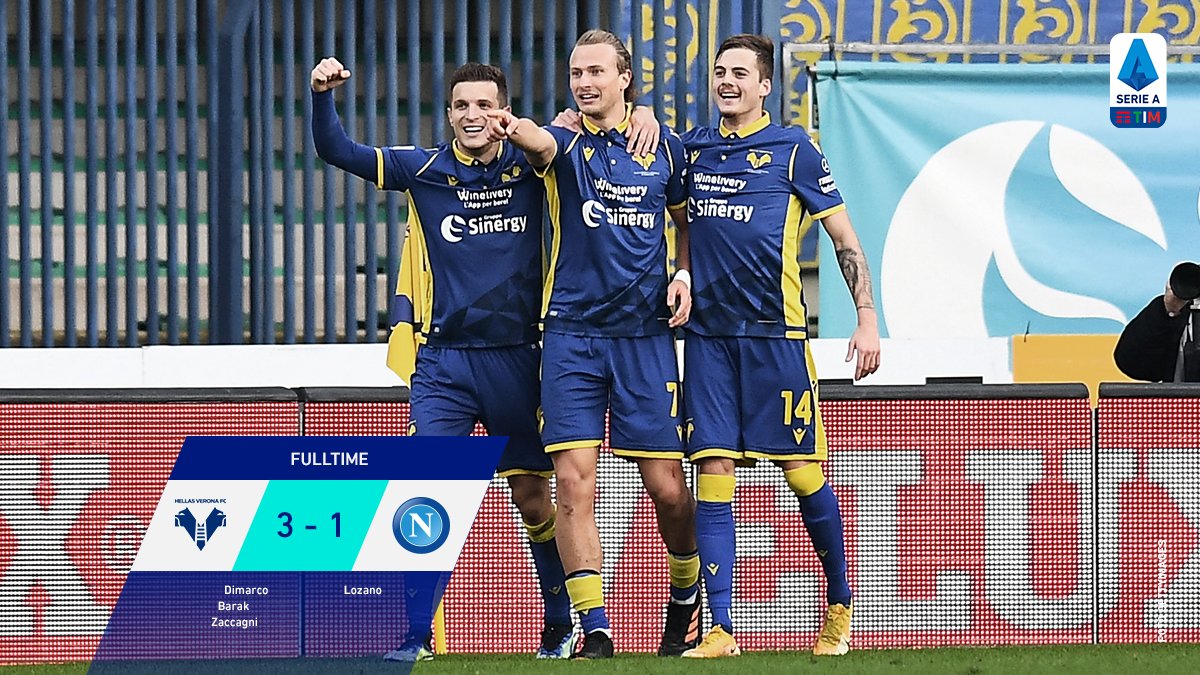 Hellas Verona understands the challenge ahead. Roma has an exceptional home record it will take a challenge to pick up the points. Verona can get points if they approach this game the right way and execute on their most significant factors and Swinging the result. Verona has the best defensive record in the league; they have only conceded 18 goals All Season. While the struggle may be scoring or at least finding an output at the striker position that supplies them with more opportunities defensively, they're going to make this as difficult as possible. They do not concede very often if they hold off Roma as long as possible, it will give them a Fighting Chance. Secondly, winning the Midfield battle will be crucial in every game that Roma has played portly that has been defining Factor. The problem with this is Roma's Midfield is exceptional, so only in certain cases are they outplayed in the Midfield Verona need to find a way to get that into space to be effective in that area. With zaccarini and Barak, they have a chance, but it will be a test. If they can dominate the Midfield, it will neutralize Will Roma do so well, which is creation. Now that Pellegrini is playing more of an attacking position, it makes that job easier. However, Lorenzo Pellegrini drops into the Midfield area quite often, meaning they have r Jordan veretout Gonzalo Villar and Lorenzo Pellegrini that is going to be an incredibly tough test; if Verona can at least put up a fight in that area, it could be hugely important. Then finally, using counter-attacking play in hopes of exposing a Roma defense that has not played well lately. Roma's defense is exceptional, but they're playing in a bit of a slump over the last couple of games, and counter-attacking play from Verona could break them down. They're not going to get on the counter the way Roma is capable, but even if they have just a few attacks here and there and find a way to force the defense in mistakes will give themselves a fighting chance. If this game was played in Verona, they would have a better chance of getting the points. I would not put it against them to find a way to get something in this game, but Roma understand their position at what they need to do, but Verona will give in hell for all 90 minutes.
Roma's Home Form 
Shape up defensively 
Provide for Mayoral 
Roma must use their home form at the Stadio Olimpico against Hellas Verona. Believe it or not, Roma is unbeaten at home and have the best home record in Italian football. Roma typically has performed well outside of the Lazio game. Roma not give up very much, especially at home there a little bit more inconsistent away from home, but the Stadio Olimpico may not be an immense Fortress but is not a place that most teams enjoy going to especially given how good they have been at home it is a contributing factor in what could occur in this game. Another really important component to this game is Roma's defense. Roma may have exceptional defensive Personnel, but they have not played well over the last couple of games they need to shave up defensively. They cannot put themselves In harm's way, only allowing Verona to take advantage of it. They need to avoid mistakes as much as possible if Roma plays a clean game defensively. Then, they will have to be beaten by the nature of the game rather than Roma putting themselves in vulnerable positions. They need a defensive performance really badly; they can't beat themselves; the Roma defense can't just rely on Lorenzo Pellegrini to score a stoppage-time winner every week they need to do their part in this game, especially against a Verona team that is very strong. For the foreseeable future, bojar mayoral will be Roma starting Striker. In 922 minutes this season, he has eight goals and five assists. 5 goals in the league and such a limited time bracket shows his quality; he has had a brace in two of his games. Very minimal amount of starts, which makes what he's done this season even more impressive. Now that he is basically the starting Striker for this Roma team, he must continue to play the way he has. This is the first big game that he will be a part of in the league, at least as a starter. I wouldn't say the make-or-break game for him, but it could turn out to be necessary. This is why the Roma Midfield and attack need to give him the best service possible. It starts with the wing-backs on the outside through the Midfield into the attack. When given opportunities, find a way, a break them down. He has been outstanding this season and is in great form. Servicing a striker could be important, especially any game that should be rather back and forth for most of the time. Bojar mayoral will find the space practical, but Roma's greater opportunity to win this game is the better service he can be provided. We know the rest getting on the counter-attack is always essential, especially the components they have, and Miki being is one of the best players in the league this season, so getting him going is really important, but if they approached the game and do these three things they should have no issue getting to the point despite how good of a team that Hellas Verona is.
Roma's Bojar Mayoral 
Hellas Verona's Zaccagni
Prediction: I suspect it will be a tough battle between two teams, but Roma's form at home win helps them find a way to win a very tough 2-1 battle.
Match Details
Date: Sunday, January 31st 2021
Venue: Stadio Olompico
Kickoff: 1:45AM (USA) 7:45PM (ENG), 8:45PM (ITA)
TV Broadcast: Sky Italia, ESPN+