Andre Silva vs Hertha Berlin (3)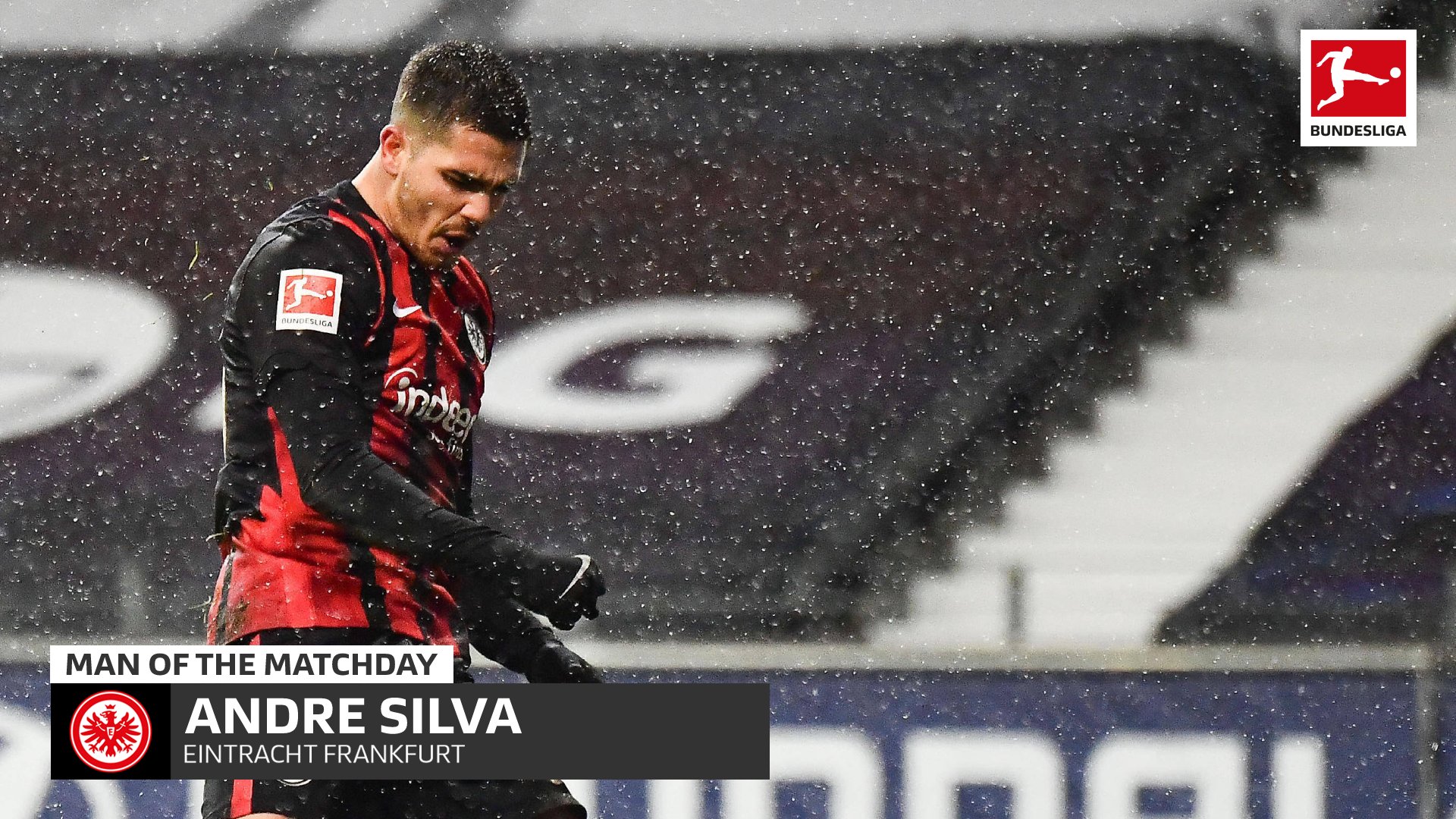 Andre Silva has been one of the best players in the Bundesliga this season. Outside of Robert Lewandowski, I'm not sure even Erling Haaland has had a better season than the Frankfurt Striker. He has had an outstanding season, largely why it was inevitable; I would recognize him yet again. He has been scoring out of his mind lately and has been as consistent as any player in this position. In World football, there are very few players that are operating at this level. Since the start of 2021, the Portuguese striker has six goals in seven games. There are not many players at his position who are not playing at this level not only this season but certainly so far this year. The inclusion of Luka Jovic from Real Madrid was undoubtedly going to help Frankfurt's situation, but Andre Silva orchestrates this team. He has been an absolute stud at Frankfurt this season. He walks into my team of the season for sure in German Football. If he continues to play like this, he may even earn a bigger move in the summer. Since he arrived in Germany, he has been a threat to score any time he touches the ball. It is in the fact that he's scoring goals even though that's important, he's coming up in big moments whether it's a goal-scoring opportunity or he's supplying. Andre Silva is not much of a link up hold up play type of striker that is primarily focused on Distributing. However, his passing and facilitation seem to be getting better each game. He is very much a goal poacher, someone who's looking to score frequently, but he is evolving in his game, which has made him such a threat for this Frankfort team this season. The last time I gave him his recognition was a little while ago; at that time, there were questions of whether or not Frankfurt push themselves into the champions league Chase. All of a sudden, thanks to his performance, this Frankfort team is in a Champions League race. Frankfurt finds itself in third place right now, largely due to his influence. Last week against Herta, he scored twice in a dominating display from Frankfurt, even if it was against one of the Lesser teams in the League; he has shown up in the big games really justifying himself as one of the League's best players. His performance this weekend was even more magnificent. It was a battle in a goalless game going into the second half before Hertha Berlin ended up finding a way through as Frankfurt found themselves down Midway through the second half. However, this makes Andre Silva so important knowing their league position and what was at stake, he wasted no time getting into that space. On a cross, he propels himself over two Defenders connecting, seeing his header rip through the back of the net. If it wasn't for outstanding goalkeeping from Berlin, Silva probably scored a hat-trick in this game. The fact that he's able to come up so big in this match allowing Frankfurt to Rally back and get all three points considering what was at stake. That was exactly what happened, but the reason Frantfurt's confidence is Andre Silva after just recently conceding, got his team back into the game. He wasn't going to be denied as he came up in a big moment for his team. Late in the game, Silva cut into the box he was taken out and converted a very smooth and silky penalty that eventually gave Frank a 3-1 victory. Considering the lack of conviction during his AC Milan career, he has become such an important player not only for the Bundesliga and his team before his national team. Andre Silva has 18 goals this season; he is second only to Robert Lewandowski in the Bundesliga. Andre Silva should be a shoo-in for the European championships this summer; only Joao Felix has outperformed him this season, and that's very much debatable in itself. He has been one of the best players in Europe this season and continues to show his qualities that seem to be on display every week these days. His determination and outstanding performance help his team rise up the third in the table with an opportunity to make the Champions League next season. As long as he keeps playing like this, there's no reason to believe that that's not a realistic possibility. Andre Silva has just been on another level this, and hopefully, the Portuguese national team realizes because he has an opportunity to be hugely influential in the Euros this summer; if he keeps playing like this, he will not only be a part of that but honestly has been one of the best strikers in the world football this season even though he's doing it quietly under the radar. This Frankfurt team wasn't looking like this before Andre Silva arrived.
Luis Suarez vs Cadiz (2)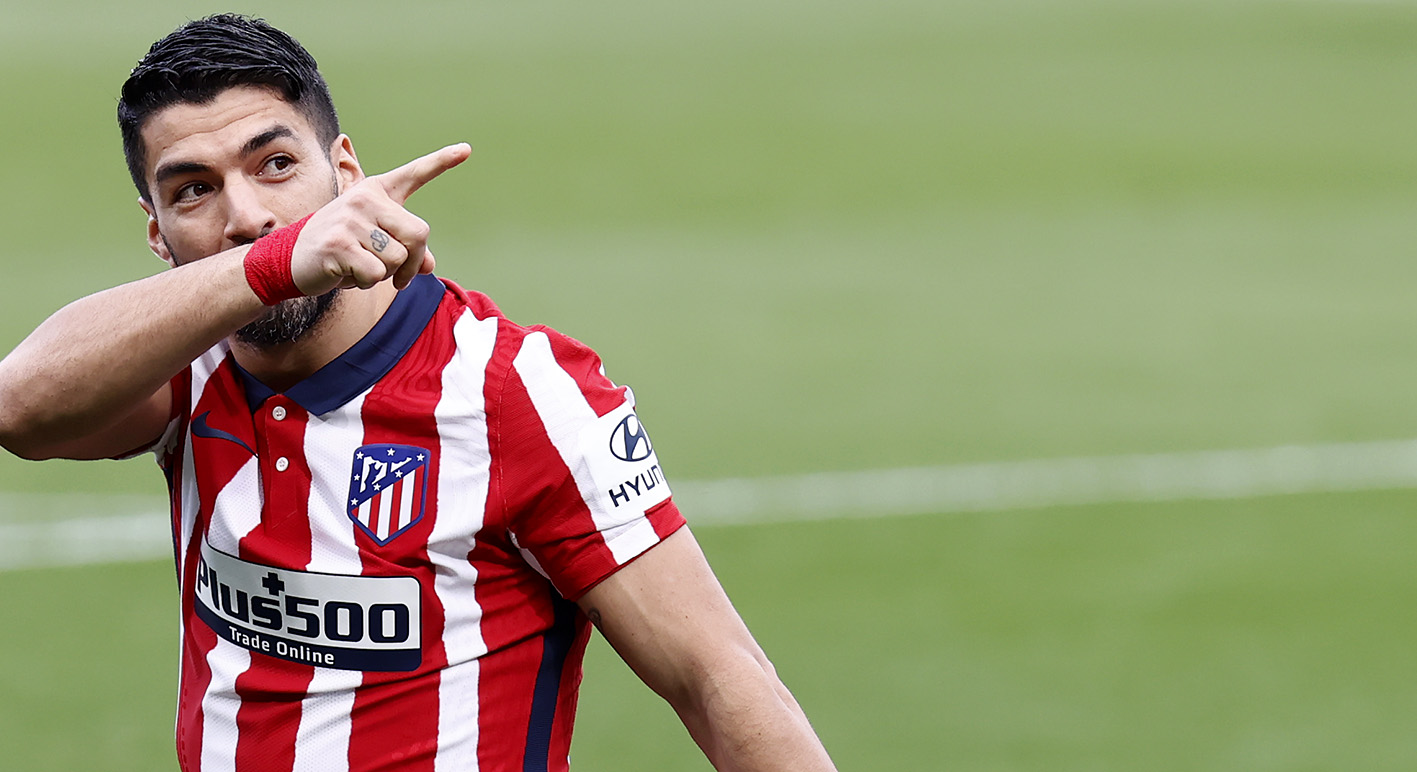 Luis Suarez is one of the greatest Strikers of this generation, without question the most prolific of this era. Cristiano Ronaldo and Zlatan Ibrahimovic seem to be getting all the credit because of their ability to continue performing at their ages. Both have been incredibly impressive, but for whatever reason, they are ignoring what Luis Suarez has done to Athletico Madrid. He has had a better season than both of them. Luis Suarez is 34 years old; it was speculated that he was past his prime, which opted for Barcelona to let him walk. Barcelona didn't sell him; they let him leave for free. Luis Suarez left Barcelona and joined Athletico Madrid, a direct rival for the La Liga title. Athletico Madrid at the moment or 10 points clear, and unless something drastic happens, will lift the trophy at the end of the season. Meanwhile, Barcelona is a mess and having one of their worst seasons. They have got it together the last couple of weeks but still seem miles away from the top of the table, where they have dominated for the longest time. Luis Suarez deserves a lot more credit for what he has done this season, and it was about time I gave him his just due. Luis Suarez is putting up fantastic statistics showing that he is a true leader in this Atletico-Madrid side, but the evolution of Joao Felix, the Portuguese youngster, has been incredible. Felix isn't going to put up monster statistics in a Diego Simeone, a defensive type of team. Still, in practically every other area, he grades higher than Killian mbappe and Erling Haaland. It is not being discussed. It's flying under the radar, but a big part of why he has been so good this season is his relationship with Luis Suarez. The two seem to click, and I'm not talking about goals and assist; I'm talking about chemistry on the pitch; they seem to be a perfect match for one another. Unfortunately, Diego Simeone's defensive system does not allow to see this on a highlight reel. Still, the impact he has had on Felix becoming a much more refined player he is the best youngster in football stats obsession gets in the way people see his qualities, and a large reason he has in a certain sense is because of Luis Suarez. Luis Suarez has experience winning titles at every level, something that the youngster doesn't, and the two of them together have created a winning culture in Atletico Madrid. Eventually, Felix will have to leave to be in a more attacking-minded system, but it's no denying Luis Suarez's impact on Felix. Individually speaking, Luis Suarez is operating on another type of level. The Uruguayan has five goals in his last three games; he just kept it going against concede he scored twice, including one of the best free-kick we have seen this season from way outside the box and absolute Thunderbolt that ripped through the top corner he got a penalty late in the second half to seal it but it was a really outstanding performance one of the best we have seen this week. Athletico Madrid just continues to increase their lead at the top of La Liga. It is as good as over primarily because Luis Suarez again comes up big and shows that he still has many years left. He is 34 years old and is having one of his best seasons. He doesn't have the ability to score at will like you used to, but he is done something pretty close to that. Luis Suarez has shown less deterioration than Cristiano Ronaldo that highlights what he's been able to do. He was not going to be denied this week. I could go into grave detail about how great he was, but I think you guys get the idea it was another dominating display from the top two scorer in La Liga this season, which is crazy to think about. 14 goals and 2 assists this season adding another brace over the weekend and has six goals in his last five games not bad for a player that Barcelona saw as washed up.
Joshua Kimmich vs Hoffenheim (4)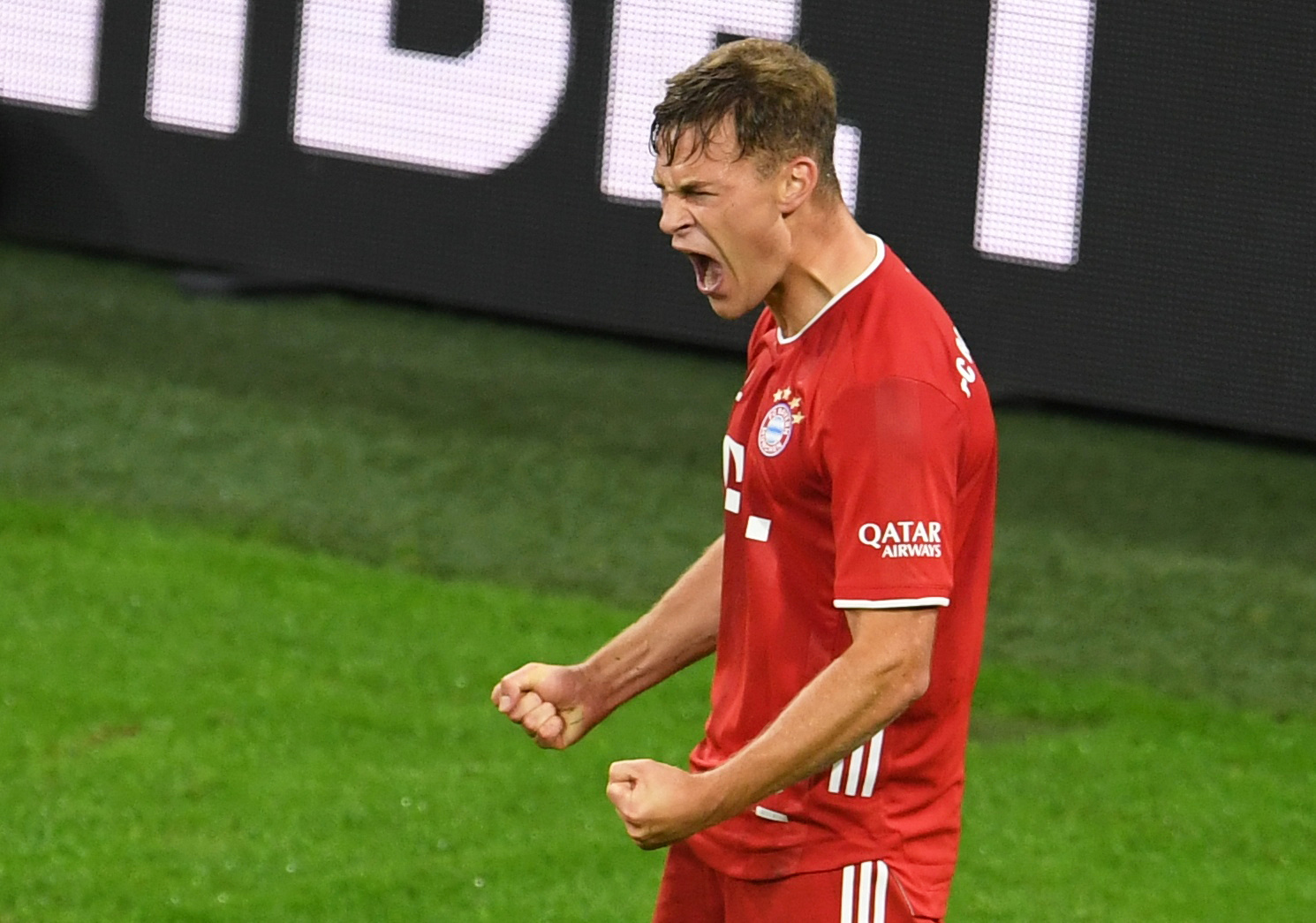 Joshua kimmich has been recognized the last two weeks, and rightfully so. There have been many players over the last couple of weeks that have been worthy of recognition. Mohamed Salah was outstanding for Liverpool this weekend, and Leo Messi was unbelievable once again. However, yet again for another week, it's tough to look past Joshua kimmich. I don't think I've really hit the nail on the headstrong enough. Even after the season, he has had Joshua kimmich is still viewed by most behind Bruno Fernandes and KDB this season. The defensive midfielder who is putting perhaps the most outstanding season of offensive production at that position came up big again. With Joshua kimmich, it's not clearly about the stats; it's about everything else that he does; that is why he gets recognized so frequently. What KBD, Bruno Fernandes, and even Harry Kane do in terms of numbers of production in the attacking Midfield and the strike position is incredibly difficult. I am not in any way suggesting that it's easy. However, even though those players are on the higher end, it is not mind-blowing the type of numbers that they put up at their position and how good they've been their world-class players, and I understand that however, this comprehends what Joshua kimmich does that the Defensive Midfield position is on par with any of them have done this season. Bayern Munich is not the same team without him; he is the team's pulse and when he wasn't playing regularly due to injury. Hoffenheim annihilated Bayern Munich early in the season with a 4-1 victory. It was the first loss of Hans flick Bayern Munich suffered since he took over last season. On that day, they have ripped apart with drop points coming from their biggest Rivals over the last couple of games and have allowed me to increase the Gap at the top of the table. Even though Hoffenheim may not have had the best season so far, this is the same team that ripped apart a strong Bayern Munich side. However, on this occasion, it was nothing like the first time, in fact, it was the exact opposite. Bayern Munich and as 4:1 winners, and yet again, it was Joshua kimmich doing all the work behind the scenes. He did get his 14th assist of the season and all competitions a beautiful cross inside to Jermaine Boateng Gaeta Bayern Munich, their first lead of the game. However, that wasn't the only contribution that, in my opinion, the best player this season contributed to the game. Bayern Munich rips them apart on the counter-attack regularly, and even though Joshua kimmich may not have got on the scoresheet other than the assist that opens the game, he supplied the lead pass pass to assist of every goal. His passing numbers and the possession he showed in the defensive Midfield were another absolute master class from one of the most versatile players in world football. Joshua kimmich had a pass accuracy of 96% that is his eighth game in a row in which he has a pass accuracy that went above 90%. On top of that, as I mentioned, his ball distribution was unbelievable, and to add everything into that, he won 75% of his take-on. He constantly off Hoffenheim in addition to what was an absolutely outrageous game from him. I'm sure at some point there will be three other performances that will, out duo what Joshua kimmich is regularly doing, but as they say, I'll believe it when I see it. Ever since he's gotten back from injury, he has played nearly Flawless football all the way through. He is the best player in the Bundesliga and is largely responsible for why this Bayern Munich team is on the verge of a dynasty. Robert Lewandowski and Thomas Muller also were outstanding in this game, but Joshua kimmich is the pulse and the player that makes this guy Bayern tick; it was yet another world-class performance from the second-best player in the world to Neymar, and the best player this season is he's back next week I wouldn't be surprised that's how well he has played this season it's hard even to comprehend the year he has had from a statistical point of view from the eye test and his overall production and impact on this team it's genuinely endless.