RB Leipzig 1 Bayer Leverkusen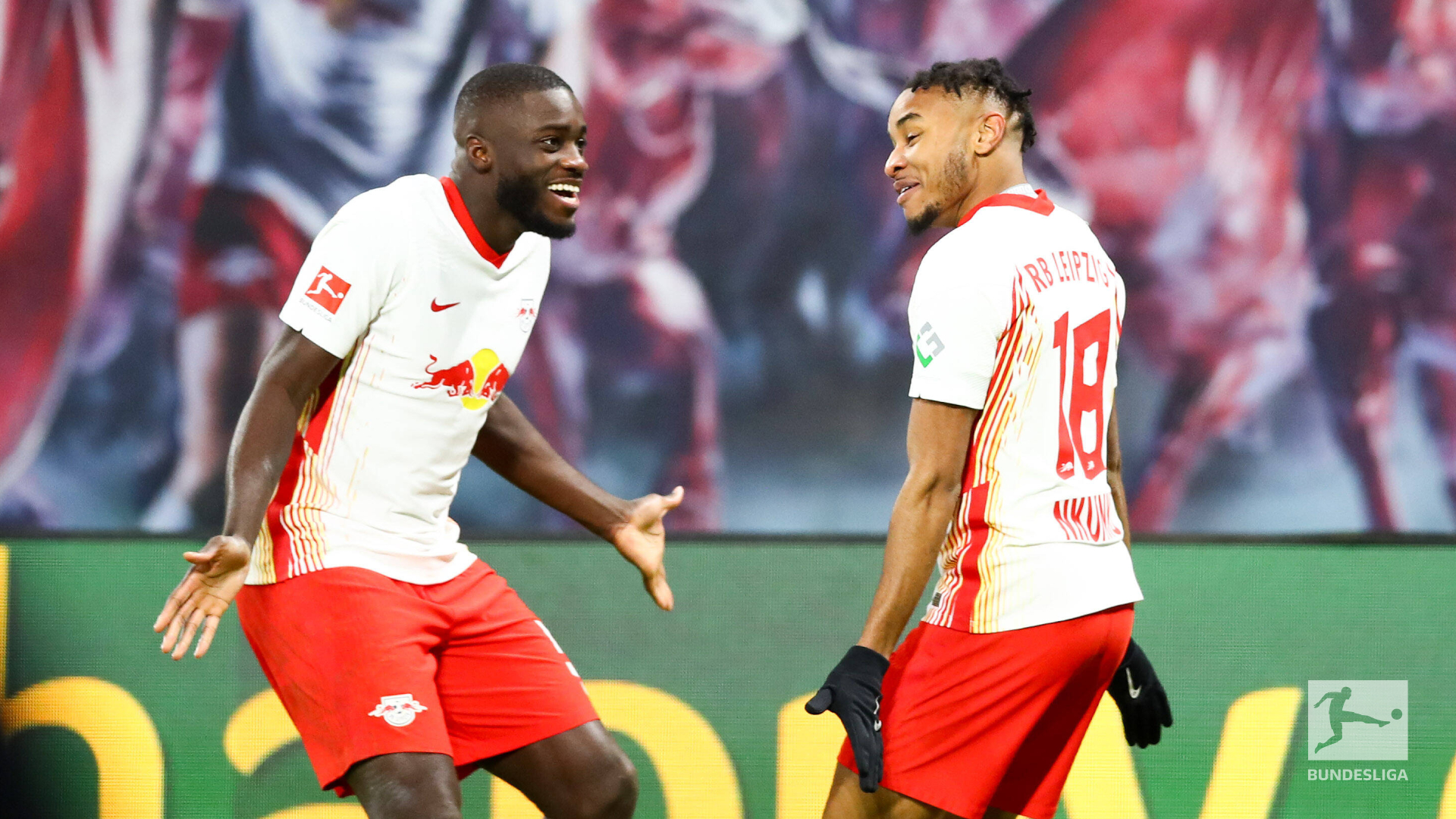 We saw a battle for second place in the Bundesliga this weekend. Bayern Munich has not won the league yet, but it is starting to look more than inevitable especially considering how well Joshua kimmich is playing for the defending Champions. The form of our Leverkusen and RB Leipzig has certainly has dipped over the last couple of weeks, and they have fallen out of it; they can make some ground-up, but it seems like inevitably it will be Bayern Munich yet again. Considering all that, it looked like a battle between second place when Bayern Leverkusen and RB Leipzig went after it. RB Leipzig indeed pressed in the opening couple of minutes of the game and had a surplus of chances to put themselves in front. Christopher Nkunku came within inches in the opening minutes when he hit a curler on a swivel just inches away from an early goal. The momentum was all with RB Leipzig; they came down not long after a connection between multiple RB Leipzig players eventually setting up Angelino hitting the ball out of the air had the power and precision just a little wider the goal as RB Leipzig continue to press and look dangerous regularly. It seemed all RB Leipzig in the first half Bayern Leverkusen had a few chances occasionally, but they were very much on the back foot, somewhat failing to gain control. RB Leipzig was not converting their chances on the other side of things, making the game much closer than it probably should have been. On an attack early in the second half, Bayern Leverkusen failed to clear the ball out, allowing Christopher Nkunku to hit a rocket into the top corner from inside the box. A huge match-defining mistake from Bayern Leverkusen as they have struggled with form as a late allowing RB Leipzig to take a 1-0 lead. A goal that would prove to be very important. With all things going the way of RB Leipzig, Bayern Leverkusen needed a chance to get back in the game. Leon Bailey saw the keeper from outside his line; the Jamaican International tried ripping a strike from Midfield; he had the distance at least almost did as his audacious strike was a little high. However, outside of that, RB Leipzig still has the advantage and continue to pressurize them. Bayern Leverkusen's keeper came up with two big saves down the stretch after a strike that hit the post. Angelino tried to score the follow-up, but the keeper denied again what would have been the icing on the cake for RB Leipzig. Bayern Leverkusen had a chance of their own to get themselves at least a point with three minutes to go. It was a goalkeeping masterclass yet again, this time coming from RB Leipzig. They had an incredible chance from Lucas Alario was the night point-blank range that was followed by a header from Patrik Schick, but the keeper denied Leverkusen a second time. RB Leipzig would hold on for a very narrow 1-0 Victory. Considering how many chances they created, they almost saw their win taken away from them. However, RB Leipzig still manages a very tough match against Bayern Leverkusen as nagelmann's side hold on to earn RB Leipzig all three points in a thrilling one-goal game.
Gladbach 1 Union Berlin 1FT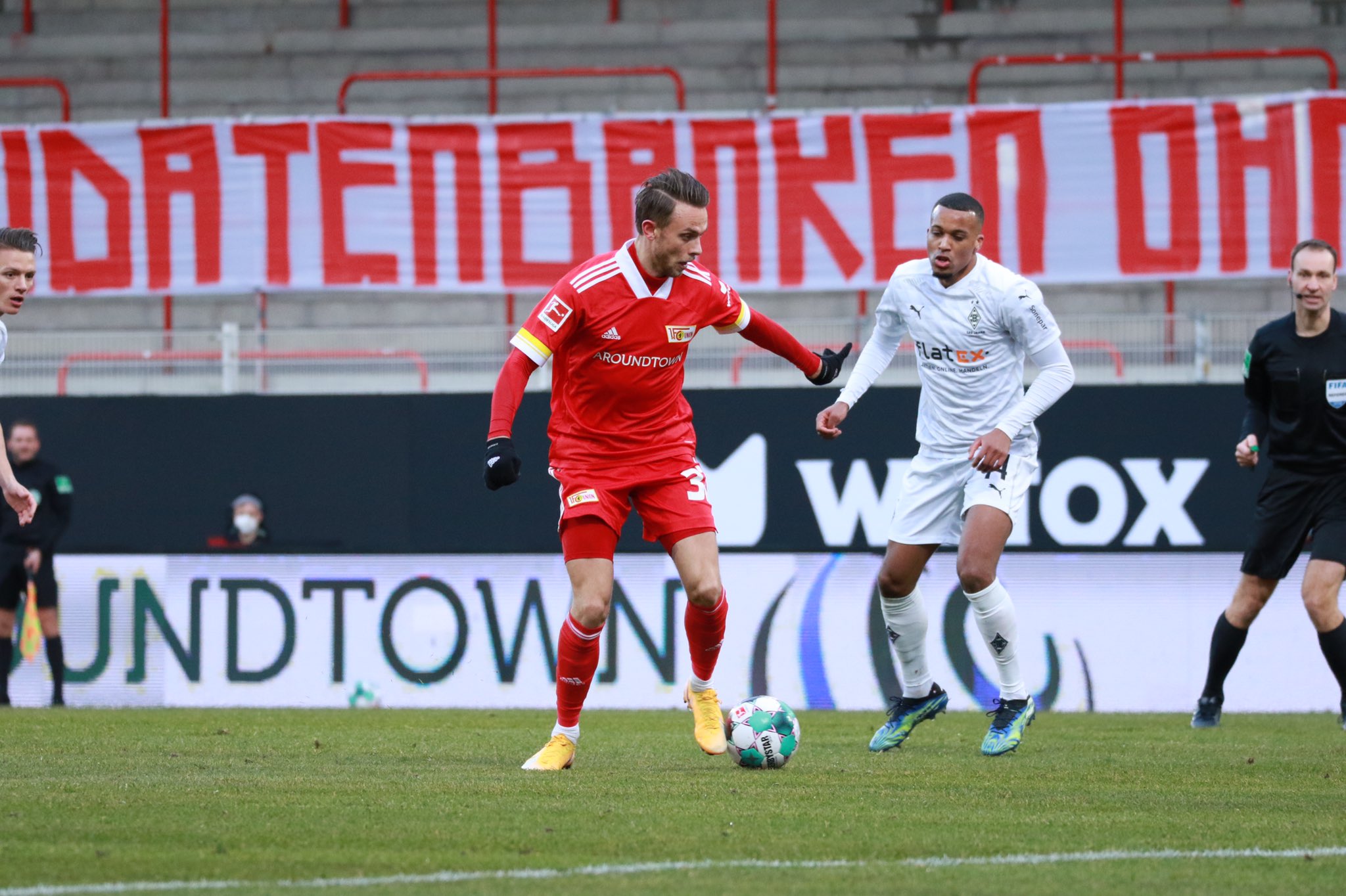 Gladbach has had a very underwhelming season thus far; despite their success in the Champions League, it has not translated to league play this season. However, they were coming off a victory against Dortmund, trying to get some confidence and momentum to back into the European Chase. They would face the surprise of the season Union Berlin who has not played well the last couple of weeks but still is within Striking Distance of European football this season. In one way or another, both of these teams were fighting for European contention; this was a type of match that was going to test both of them. Gladbach wasted no time putting their stamp on the game in the opening three minutes; they got on a considerable Counter-attack down the middle of the park with several players running; they cut into the box before the goalkeeper made the save, but it was a hazardous Collapse by Union Berlin that allowed them to get on a very dangerous counter-attack. Union Berlin was able to reply not long after they found some space inside the box to finish was horrific, though, as they failed to get their feet in front. Gladbach can close off a set-piece, but Alexander Plea next time his header as it went a little high. However, mark Union Berlin will get themselves in front on a very deep free-kick Robin Knoche on the header beating Yann Sommer as Union Berlin takes a 1-0 lead at the half-hour. It was more or less evenly matched, with both teams having their moments. Union Berlin seems to be the team with the better energy. The momentum they were playing with was driving; then they came close on numerous chances at the very end of the first half, a strike that nearly found the back of the net and a set-piece header that just went wide by inches Union Berlin honestly could have been in front by multiple goals after the first 45 minutes they were playing Gladbach off the park they needed something to get back into this game because Union Berlin was making them look average. They only continued on this role as Union Berlin and came through minutes into the second half and once again was inches away from a second goal. It seemed like it was inevitable, but Gladbach has the better players; it felt like if they didn't take their opportunity, the win could be stolen from them. Union Berlin got on the counter-attack so often, but the finishing needed work. However, then in came Alexander Plea hitting a rocket from right outside the box into the bottom corner to find that equalizer. After Union Berlin had been dominating the match, Gladbach had their moment and converted on it to change the game's complexion and momentum. Union Berlin did not seem that rattled after the goal; they continue to push forward, and if it wasn't for Yann Sommers, they might have got back in front; the Swiss goalkeeper made some tremendous saves in crucial moments he is having an outstanding season during this campaign it has been about the rest of this team that has been a struggle. Still, he has been as consistent as ever as he showed in significant moments. Gladbach pushes late on, and had a pair of corners with an opportunity to win late. However, disgraced Champions League goalkeeper Karius now playing for Union Berlin, made a late save in the final moments as Gladbach and Union Berlin split the points. Union Berlin outplayed them for most of the game but could not finish their chances as they have the right to feel disappointed they should have done better, but it ends their losing streak as they get a challenging Point against Gladbach.
Frankfurt 3 Herta Berlin 1FT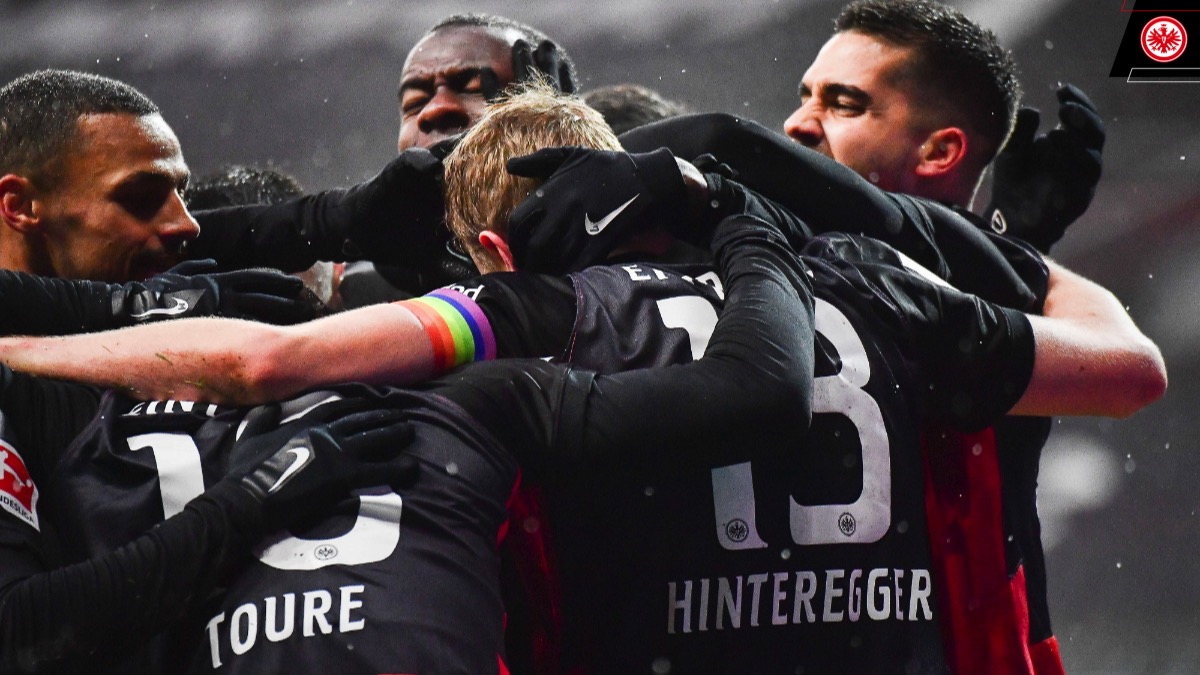 We saw Hertha Berlin take on Frankfurt in one of the most exciting matches of the Bundesliga weekend. With a win, Frankfurt could have been on the verge of Champions League football as the opportunity to move up to third in the Bundesliga table. Meanwhile, Hertha Berlin had just changed their coach and has had a very underwhelming season with not many positive vibes from them. It was going to be quite a challenge for them especially figuring out a way to slow down the red hot Andre Silva, who has been the second best striker in the league this season after Robert Lewandowski. He has been propelling Frankfurt into European football over the last several weeks and is just on a mean streak of form. It was going to be difficult, especially for a team that has not been up to par this season. It ended up being a battle most would have probably expected that Frankfurt would just blow them away, but it was back and forth. Frankfurt was the better team and had some close chances in the first half. The Hertha Berlin goalkeeper came up with some big moments just attempting to keep his side in it. Andre Silva came close a few times in that first half, mostly inches away, on an attack inside the box where he did a tremendous job of beating the defender, but the distance didn't agree with the strike nearly missing. The Japanese wizard Kamada came within inches slicing through the defense, but Hertha Berlin keeper was not messing around; he was doing everything he could to keep his team in it. From a glance, Frankfurt looks like a much better team and continues to get into those dangerous areas. Hertha Berlin had a few chances throughout the game, but it seemed like they lacked something to get themselves into that space to put themselves in front and potentially try to pull off the upset. Frankfurt came out with exceptional energy in the second half and came close on several opportunities they cut into the box. They found space on the outside and really for pressurizing. Filip Kostic saw his strike hit off the post inches away from giving Frankfurt to lead. It started to get a little dicey as they were already in the second half, and Frankfurt failed to put themselves in front. Hertha Berlin had their opportunity, and we're not going to waste it Piotek hit a complicated strike from just inside the box. Fortunately, his strike found the bottom corner as Hertha Berlin took a 1-0 lead. It looks like potentially we could have an upset on our hands. However, it took less than a minute for Frankfurt to get on level terms. Filip Kostic hit a well-hit ball into the box as he found Andre Silva, who Rose over two Defenders putting a nasty finish on the header as Frankfurt got their equalizer. It seemed like an inevitable Frankfurt pushed for during the late part of that game looking for a winner. A cross coming from the wing with about seven minutes to go, they got precisely what Frankfurt needed. Martin hinterberg connected as Frankfurt took a 2-1 lead. Then in stoppage-time, Andre Silva made a brilliant run inside to the box he was taken out as the referee pointed to the spot in stoppage time. Andre Silva stepped up, converting the penalty calm and composed to give Frankfurt a 3-1 lead and getting his brace as Andre Silva leads Frankfurt to the points and propels his team into the top three of the Bundesliga meanwhile Hertha Berlin problems only worsen has Frankfurt come from behind and pull off the victory after an exceptionally intense second half.