Manchester City 4 Liverpool 1FT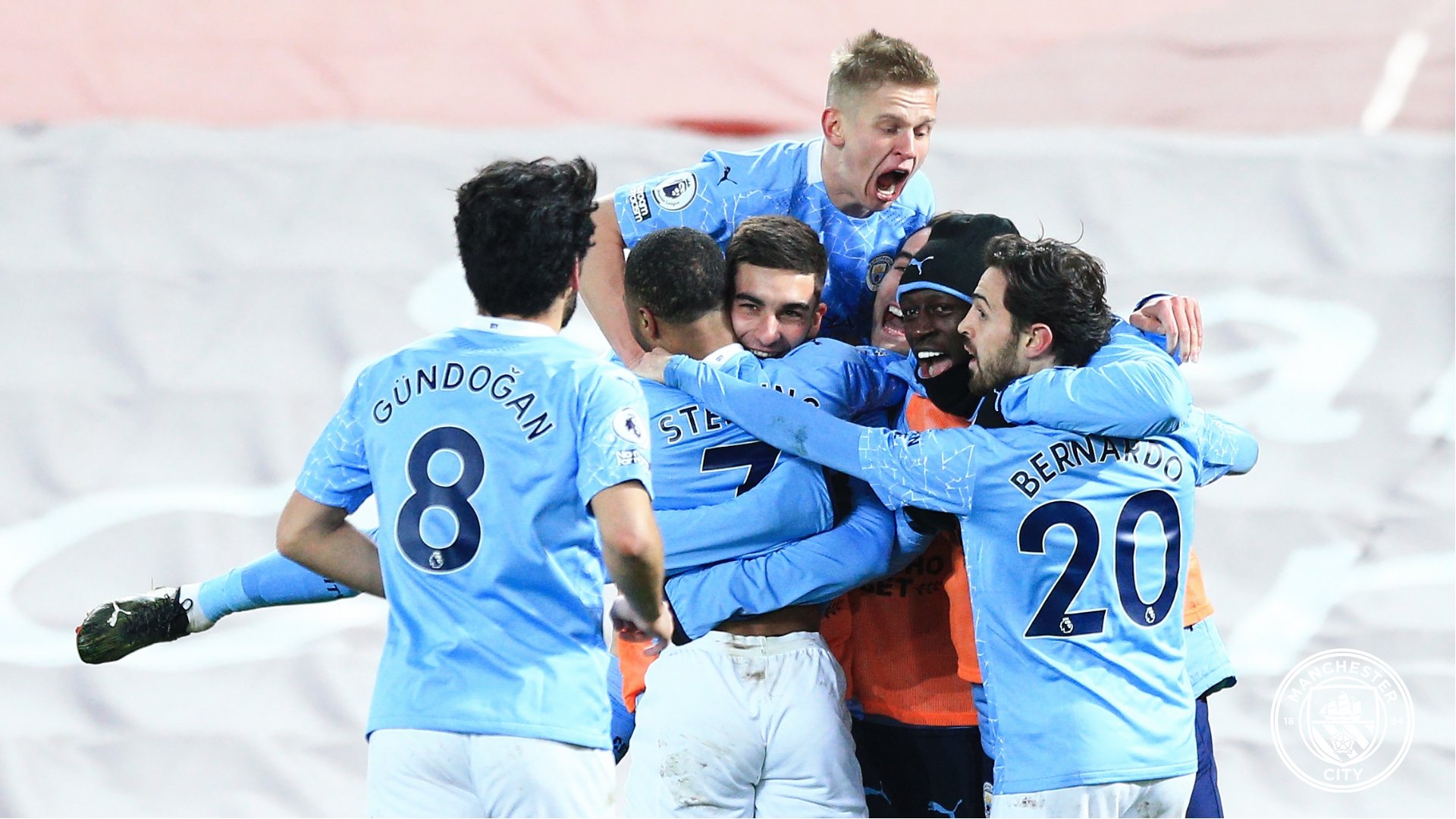 Manchester City took on Liverpool at Anfield, a place they have not won since 2003. Liverpool has not defended the title very well; even though they've gone through some injuries, they have been inconsistent and lack the ingredients required to win the title again. They have the quality, they have the players, they have the manager, but collectively at times, Liverpool has looked like a broken team this season. Since Andrew Robertson's comments after the Atletico-Madrid game last year, this hasn't been the same team even before Virgil Van Dijk went off injured. They should have at least entertained the league title in trying to win it. This season, they have not gone well this season to Brighton last week and having dropped points against West Brom and Burnley, this isn't the Liverpool we are accustomed to seeing. Meanwhile, Pep Guardiola's Manchester City are rolling going into this game; they had the opportunity to go 10 points clear with a game in hand, so essentially 13 points clear of Liverpool if they win their game in hand and with Manchester United dropping points against Everton they would have a cushion in front of them as well. This was a match that basically could win Manchester City the Premier League title. Not mathematically, but the way they're playing right now, if they were to go to Anfield and when it would be pretty hard to stop. Manchester City looked like a absolutely determined team in the first half they cut into the box, Raheem Sterling was taken out, and Manchester City was given a penalty. İlkay Gündoğan stepped up, and on Super Bowl Sunday, he skied it over the goal. It was goalless after 45 minutes even though Manchester city did look the better of the two teams. Minutes into the second half, Manchester City broke the deadlock Phil Foden hit a vicious shot at Allison the Brazilian made a great save but fell to the feet of İlkay Gündoğan who sent the ball ripping through the net to give Manchester City a 1-0 lead. Manchester City looks like they were in cruise control, and we're about to pull away, but Mohamed Salah was taken out inside the box a penalty was given. The Egyptian Winger stepped up and converted to draw things level. However, it only lasts for so long as Manchester City we're looking for that moment to push themselves back into the lead. Following a mistake by Alisson, Phil Foden ran down the wing Inside the Box in a perilous position; the twenty-year-old super-talent used exceptional vision to pick out a perfect pass toİlkay Gündoğan, who scored yet again as Manchester City opened up a 2-1 lead at Anfield. Manchester City wasn't done now they came back and hit a horrific Mistake again by Allison giving the ball right to Manchester City in the dangerous area allowed Bernardo Silva to chip the ball on the head of Raheem Sterling, who tucked it in the back net as Manchester City increase their lead even further. Then with not that much time remaining, Phil Foden got himself on the scoresheet; he cut into the box before hitting a curler into the top corner to give Manchester City a 4-1 lead. Phil Foden had been an absolutely incredible match-winner, really showing how much of a talent he is. Manchester City rips apart Liverpool at Anfield, winning there for the first time since 2003, while Manchester City catapults 10 points clear of Liverpool as their title ambitions have more or less tight. Pep Guardiola Manchester City are on Pace to win their third premier league title in the last four years, a big statement made by Man City, and they have one blank game in a row really proving their dominance in English football to go to Anfield and rip them apart seemed like a cinematic execution in the title race.
Friedberg 2 Dortmund 1FT
Dortmund has had an incredibly underwhelming season; there's no getting away from that. With the talent that they have, there's no excuse as they don't sit in a European spot at the moment. They're going to have to chase down some teams in excellent form to get there; they've already gone through one coach, and despite the form of erling Haaland and Jadon Sancho, they just have come up short. On the other hand, Freiburg has been one of the season's surprises as a team that most people thought would finish near the bottom is making a push for the top 10 and maybe even further. This was a game that was going to be some battle. The goalkeeping performance from the Friedburg goalkeeper in the first half was Electric. Erling Haaland nearly broke the deadlock, but a double Saved By, The Keeper, kept things even. Not to mention the opening strike of the game hit the crossbar. Dortmund had the majority of the possession and, at least based on performance, looked like the better team. Freiberg was getting some Jabs occasionally, but they had to be very selective given what Dortmund are capable of when they're at their best it was a goalless game in the first half until Freiburg punched Dortmund in the mouth. Freibergs coach is the most extended tenure manager in the Bundesliga; he has been in the league since 2012 and has not beaten Dortmund once; this was a window of opportunity for his side to make the difference in the derby. To make a statement. Woo-young rips off a screamer outside the box as his strike ripped through the top corner to give Fryeburg a 1-0 lead. Unfortunately for Dortmund, they hit back again a minute later and an absolutely outrageous goal from outside the box again, this time heading for the near post somehow someway the strike snuck in between the bar between the goalkeeper to give Friedberg a 2-0 lead. Within minutes of one another, Freiburg had scored twice. Dortmund tries to get themselves back in it, and they did end up getting a goal back when blank scored his second goal of the season I promising start for the 16-year-old, but it was too little too late. Even though Dortmund had the bulk of The Possession and the chances they couldn't overcome Freiburg, who hit them twice to start the second half. Freiburg adds more misery to this Dortmund team that continues to underwhelm this season. They are in serious danger of not making Europe at all really making a mockery of what they're capable of doing. Freiberg beats them for the first time in a long time in what is a historical result as they knocked down one of the most talented teams in the league Dortmund are in serious trouble; something needs to give, or they may not make year up at all.
Koln 2 Gladbach 1FT
We saw a couple of upsets in the Bundesliga this weekend. One, in particular, that was particularly intriguing was the Ryan Darby between FC Cologne and Gladbach. Two teams on opposite sides of the table fighting for safety try not to get dragged down to the relegation Zone and another attempting to fight their way into a Champions League or Europa League spot. Historically speaking, Gladbach had the advantage of much more talent, and we're happy favorites expected to pull it off. However, this was a derby, and anything can happen, but even with that, FC cologne is fighting to stay in the league. Gladbach is significantly more talented and has the better players most of us expected one way or another to guide themselves to the three points. However, this game started really well for FC cologne in fact, they scored their fastest goal in a decade. FC cologne doesn't have many super big talents and has had struggles scoring at times this season the when they opened the scoring inside 3 minutes, it was a shock throughout Germany. FC cologne got into the box on an attack beating Sommers in the opening minutes, one of the best goalkeepers in the Bundesliga to give FC Cologne a surprising 1-0 lead. Cologne played a lot better than anyone really expected them to; they were in the lead, and they seem to be in the game the entire time it was early in the game, and the inevitable eventually happened. Gladbach founder equalizer a slight deflection off a Lars stindl strike got them back into the game. If anything, it was fortunate for the opposition, based on the deflection cologne's size still had to feel good about themselves though most people expected. It continued to be a battle, but the end of the first half ended with level scores. Considering what was expected from cologne going into this game, they do the momentum and confidence to go out there and finish it off. Gladbach, a team that has been a little hit or miss this season and against a team like cologne that required points, made a mistake to allow their rivals to retake the lead. A poor defensive back pass a lot of cologne to pick it off, cut inside and score their second. Cologne would take a 2-1 lead. Gladbach had their chances late in the game, but it just wasn't in the cards cologne even was close to getting a third goal. If it wasn't for you Yan Sommer it could have even been worse. Cologne to win the derby to one. A historic victory for a cologne team struggling for points this season is exactly what they needed to restart their season a win in the derby against the rivals as more fuel to the fire. It only highlights Gladbach and their inconsistency even further.