Roma is coming off an unenthusiastic 2-0 loss to Juventus. Roma played well in that game, but one Cristiano Ronaldo moment proved to be the difference; they could not capitalize on their domination as they outplayed the defending champions for the majority of the match. This Sunday, they return to the Stadio Olimpico as they will host Udinese. In their first meeting of the season it turned out to be a very tough battle between two teams trying to figure out themselves early in the season. Roma ended up beating Udinese 1-0 away from home thanks to a Pedro Rodriguez strike that proved to be the difference. Roma has an opportunity here at home to win the season series. Roma is the only unbeaten team at home this season; they aren't in the title race, but their home form is the best in Italy. Udinese had a horrific start to the season; since then, they've corrected some of those mistakes and have actually become one of the best defensive sides in the league, and Udinese team that was expected to at least be threatened by the relegation Zone is now vibing in the middle of the table with an opportunity potentially to push upwards into the top 10. This will be no walk in the park for Roma, but considering Roma is only dropped points against the top six, Roma will go into this game as favorites at the Stadio Olimpico. Roma continues to defend their Fortress and pick up the three points, or will Rodrigo de Paul and Company find a way to pull off the upset we will find all that and more when the teams go to battle on Sunday morning in the capital.
A.S Roma Form and Lineup 4th LWWLD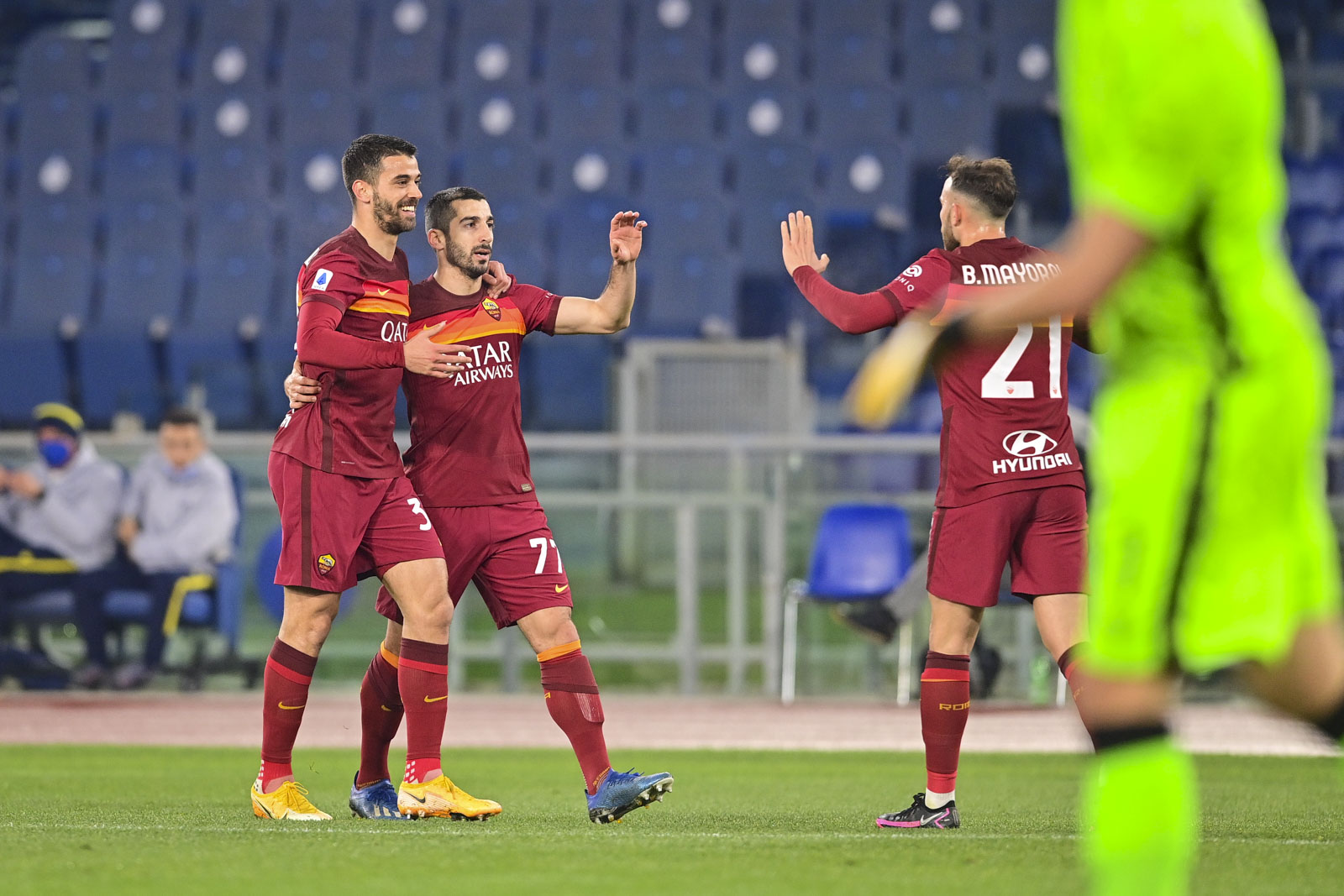 Paulo Fonseca attempted to change his formation in the loss to Juventus primarily down to the injuries and suspensions that Roma had to deal with. I suspect he will go back to the 3421 formation. In goal will likely be Pau Lopez Roma have struggled with their options in goal, but at the moment, there's nothing they can do about it; the hope is there will be limited mistakes made. The back three is expected to be Rodger Ibanez on the left, Gianluca Mancini on the right, and Max kumbulla centrally. The left wing-back should be Leo Spinazoola with Rick karsdorp on the opposite side as the right wing-back. Then in the defensive Midfield, we should see the pairing of Gonzalo Villar and Jordan veretout. In the attacking Midfield, we should see henrikh Mkhitaryan on the left and Captain Lorenzo Pellegrini on the right. There is talk about potentially starting edin Dzeko again, but I'm very much against that idea, so it should be bojar mayoral up top once again. New Roma signing Stephan El Shaarawy should be available Off the Bench.
Manager: Paulo Fonseca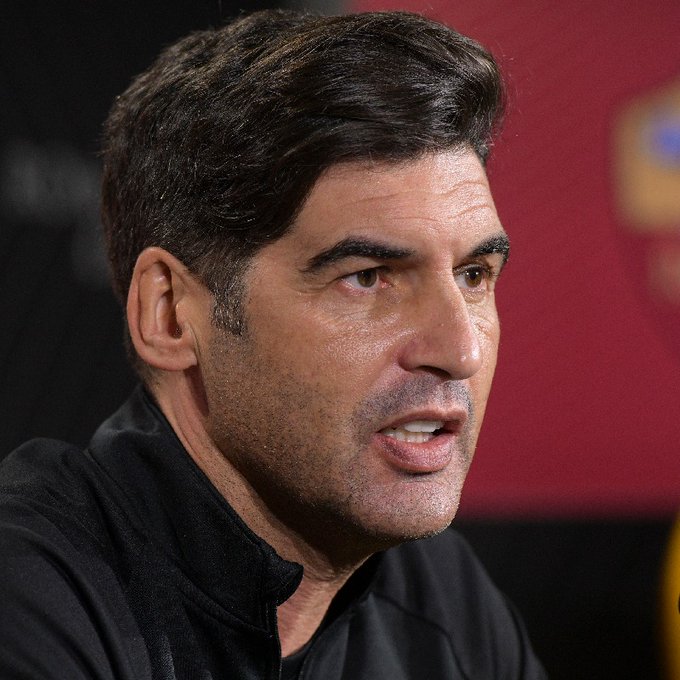 AS Roma Projected Lineup (3-4-2-1): Lopez; Mancini, Kumbulla, Ibanez; Karsdorp, Veretout, Villar, Spinazzola; Pellagrini, Mkhitaryan; Mayoral
Udinesse Form and Lineup 12th WWDDL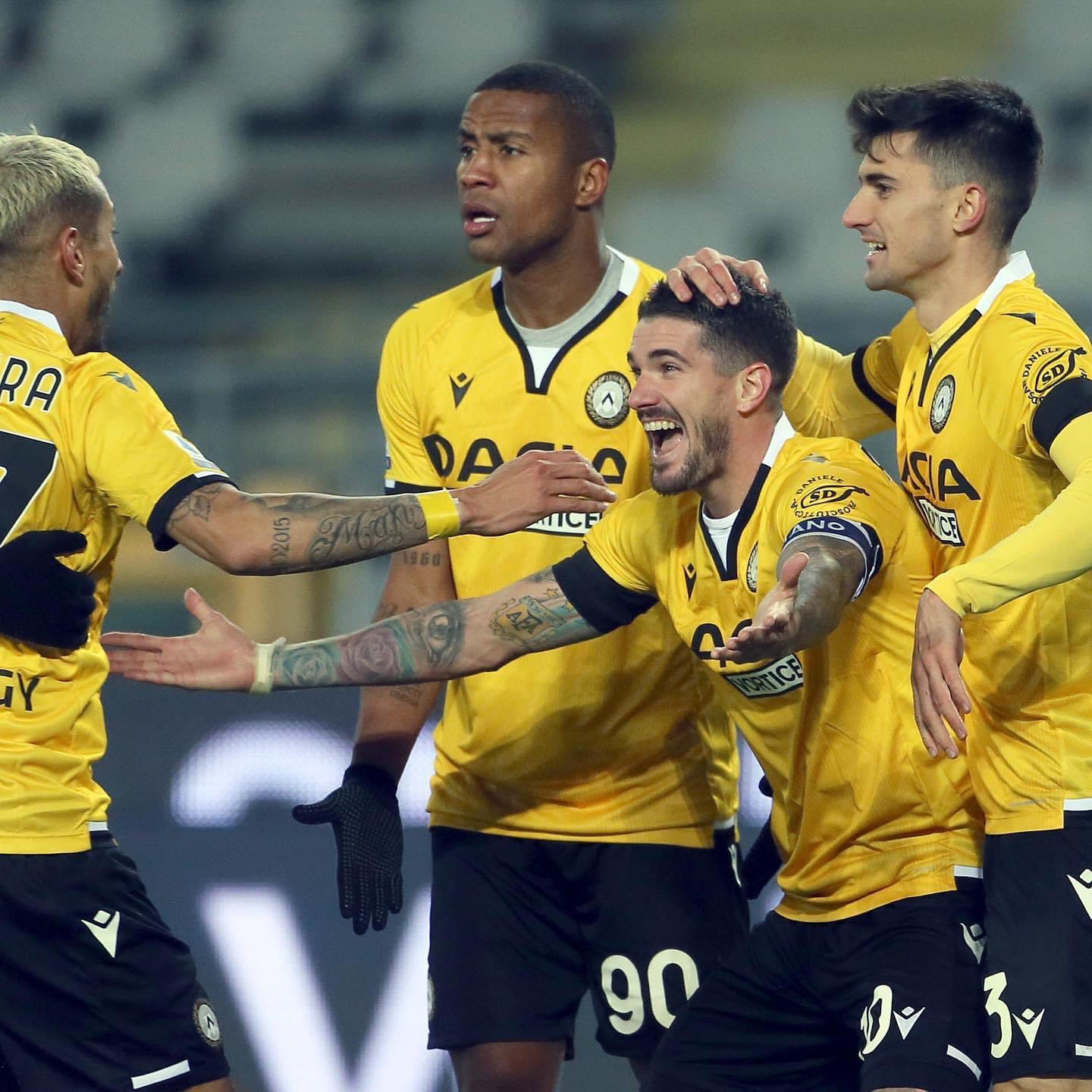 Udinesse wasn't necessarily expected to be a team that would be relegated, but the thought was they were going to have to fight a little to survive the season. It just didn't seem they had enough to finish out of the threat of relegation. Most people expected them to survive the season and not be in the bottom three, but it was suspected that they would be just outside of that, meaning they would be involved in one way or another with the bottom. At the beginning of the season, it certainly looks like that. However, lately, Udinese has shown some promise in that area. They were no longer in the threats to the bottom as they were at the beginning of the season, and on current form, they have to like where they are at. They are unbeaten in four of their last five games, currently sitting In at 12th Place, just three points from the top 10. However, as good as they have been, Roma has the significant advantage in the head to head in 30 encounters. Roma has come away as winners on 21 occasions. Not that it matters all that much, but history is not on their side, especially because Roma is unbeaten at home. Udinese typically operates out of the 3421 formation identical to Roma's setup. The one to watch for Udinese is Rodrigo de Paul, one of the best midfielders in the league. Udinese has an outstanding goalkeeper and productive backline, but Rodrigo de Paul is the one to watch.
Manager: Luca Gotti 
Udinese Projected XI 3-4-2-1 :Musso; Bonifazi, Nuytinck, Samir; Larsen, De Paul, Walace, Arslan, Zeegelaar; Deulofeu; Llorente
Keys to the Game 
Prevent Roma Counter Attacks 

De Paul Performance 

Force Mistake 

Udinese is underdogs, and rightfully so; however, they have played well over the last couple of months, and they should feel optimistic at least trying to get something from this game. As I mentioned, they have not done that well against Roma historically but have managed to pick up a couple of Victories over the last couple of years, so maybe there's a chance for them to pull off an upset. If they're going to pull off an upset or get a point, a couple of things need to happen for them to get there. Roma is one of the best counter-attacking teams in the league; when they come forward with the pieces they have, it's going to be really difficult to be stopped; with Lorenzo Pellegrini back in the team, it will just look much more dangerous. I may need a great contribution from their Midfield to try to slow it down. Roma scores in other ways, but if they're allowed to get on the break, it's going to be pretty hard to do anything about it. They need to use the Midfield to try to dictate that. The defense has been playing well, so they should have the ability to slow it down slightly, but they just can't let them get out as they have in the past. Secondly, all of their creativity mainly comes from Rodrigo de Paul; they have to do whatever they can to make him as dangerous as possible. If Roma managed to slow him down, Udinese is in big trouble; they need an influential performance. Even if that happens, they still may not win the game, so because of this, it is so vital that Rodrigo de Paul has a game for himself. They need to make him the vocal point of the attack if he has space and time to operate, he can distribute the ball to his teammates and make udinese much more dangerous than they are. Then finally, they may not get a lot of possession of this game; when they get into the box they need to use different techniques to try to force them into mistakes. Their defense is very good if you eliminate goalkeeping mistakes this season; they concede ten less goals. so because of this, Udinese need to get into a situation in which they can force the goalkeeper to take desperate actions that lead to mistakes. If you're able to do all three things, then maybe they have a chance of getting a point; it will be a tough battle; my thought is they will come up a little bit short nonetheless, this will at least give him a shot.
Contain De Paul 

Avoid Goalkeeping Mistakes 

Manage Possession better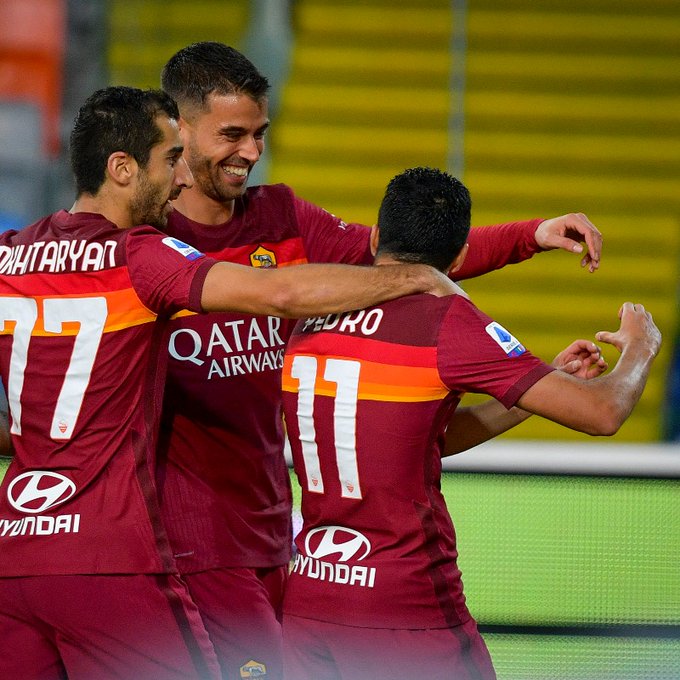 Roma is the favorite going into this game and honestly should win it. However, Udinese will provide them with a great challenge. After losing to Juventus, Roma want a victory that can put them back in a confident space. This is a tough match, but a victory against a Udinese team that is playing so well right now would only drive the momentum even further, kind of getting them back on form. To accomplish this, Roma needs to do a couple of things to pull this off. If they're able to execute on these couple of things, Roma will find a way to get a tough victory. Roma in all likelihood has a significant advantage in possession; thus, they need to manage it properly. Against Juventus, they had all the control and was unable to capitalize on any of it. That cannot happen, especially on a udinese team that isn't nearly as talented as Roma even though they have qualities. When Roma attacks, they need to make smart decisions instead of attacking out of desperation. If Roma can be attacked with efficiency and consistency while being in control possession, they will find a way to score enough goals to get them over the line in the end. Secondly, while Udinese does have certain components of their team that are compelling, one player in particular that Roma needs to worry about. They cannot allow Rodrigo de Paul you have space and time to operate. He is one of the most creative midfielders in league with both offensive and defensive capabilities. The Defenders need to clothesline him, trying to limit him as much as humanly possible. The midfielders, especially the defensive midfielders, also can contribute in that area. That's not to say that you can't have a good game, but you just eliminate him as much as possible because he is their biggest threat; he provides the majority of the creativity if he is slowed down, Roma will be able to take advantage of that and make udinese pay for it. You take Rodrigo de Paul off his game, and Roma will find this much more manageable than they would have otherwise. I'm not going to spend too much time on this point because it's relatively simple to avoid goalkeeping mistakes by doing that the defense just needs to eliminate the chances that they have in the box the goalkeeping options Roma have are not good right now fewer chances Udin has the less likely a mistake can occur.
Manager: Paulo Fonseca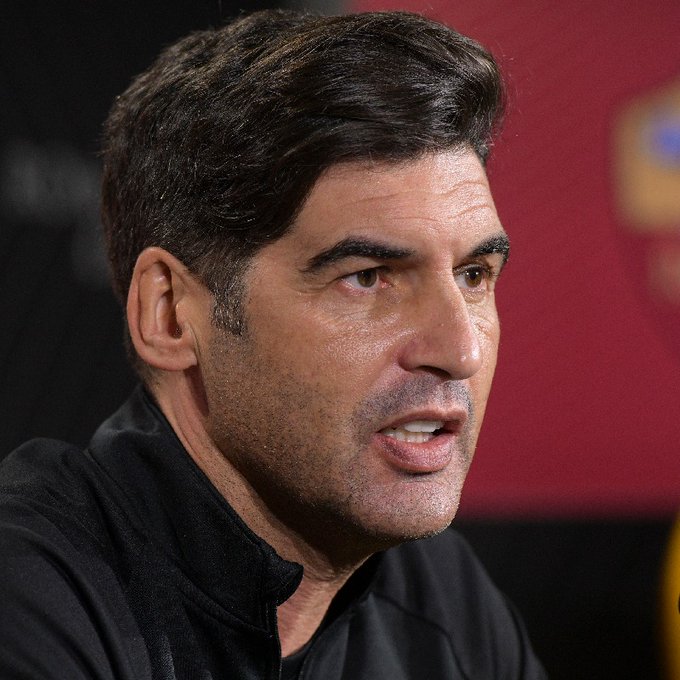 AS Roma Projected Lineup (3-4-2-1): Lopez; Mancini, Kumbulla, Ibanez; Karsdorp, Veretout, Villar, Spinazzola; El Shaarawy, Mkhitaryan; Mayoral
Prediction: Roma 2-1 It will be a callous game; it's one; it's hard to call. However, considering form against teams like this mainly going to the favor, there also at home at the Stadio Olompico Roma should hold on to win a very tight to one Against an inform Udinese.
Match Details
Date: Sunday, February 14th 2021
Venue: Stadio Olmpico, Turin 
Kickoff: 5:30AM (USA) 11:35PM (ENG), 12:00PM (ITA)
TV Broadcast: Sky Italia, ESPN+