Score: A.S Roma 2 Braga 0FT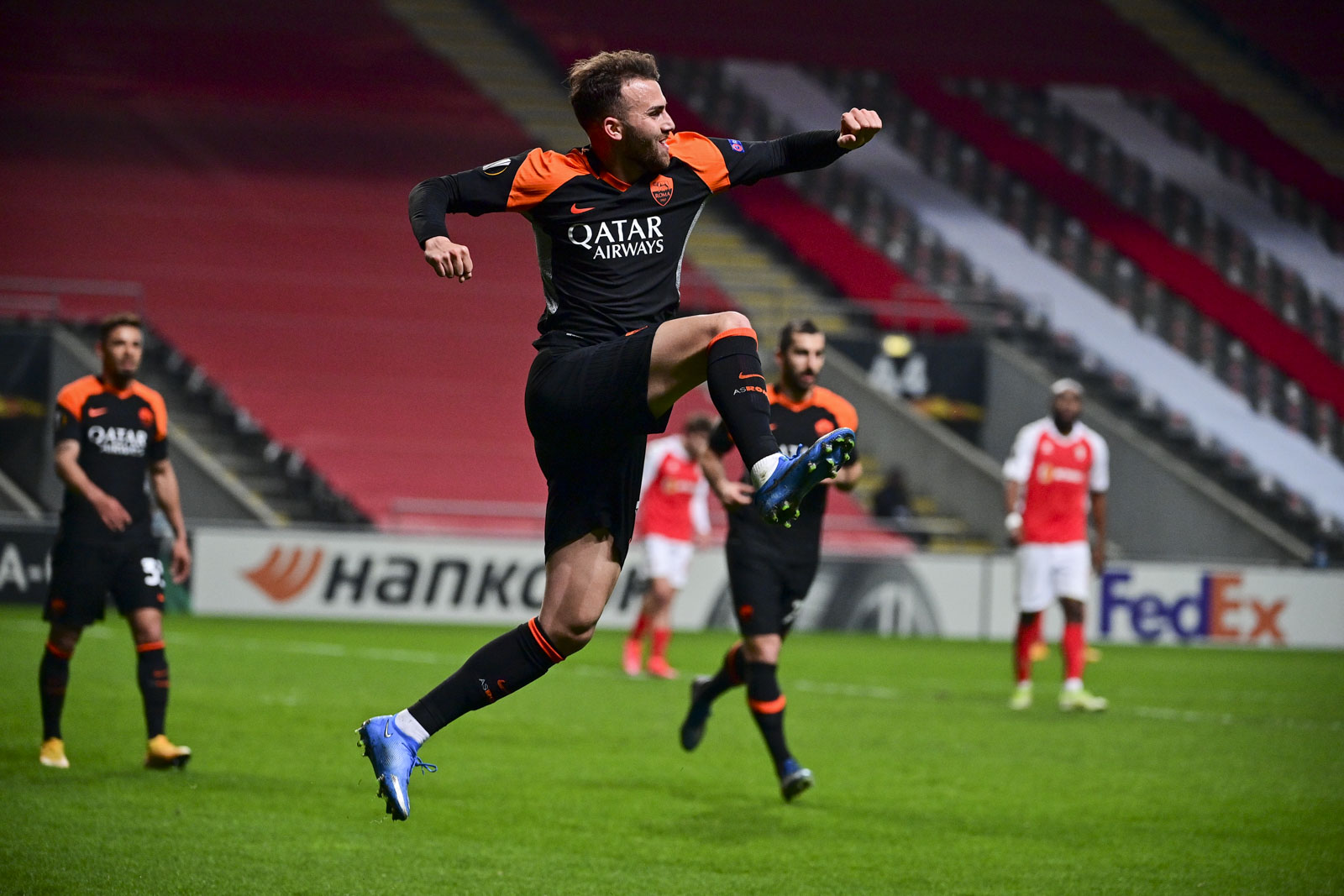 Roma is coming off a 3-0 Victory against udinese before this much important European match-up. Roma finished top of their group in the Europa League as we look forward to the competition's business portion. Last season Roma went out to Sevilla in the round of 16. Roma is hoping to go a step further and try to contend for the trophy. I at least hope that's the mentality of the club as Roma hasn't won a trophy in a long time, and this is a really good chance to win one. They would be facing a Braga away from home, the first team Paulo Fonseca Roma had ever coached. It would be a battle. Roma needed to get as many away goals as possible. Roma took the lead inside of 5 minutes. Leo spinazzola picked out edin Dzeko to give Roma a 1-0 lead. Unfortunately, not long after, Bryan cristante had to leave because of injury. Nonetheless, Roma seems to control the game despite not having as much possession as they usually do. There were a few chances here and there to extend it further, but it remained unchanged in the first half. In the closing 45 minutes, Roma suffers another injury as Rodger Ibanez had to be replaced a scary situation, certainly the severity of the injuries. It's still unclear. It was similar how the first half when then Paulo Fonseca went to the bench bringing on mayoral and Stephan El Shaarawy. Late in the match, the two of them connected as mayoral converted in front of goal to score his 10th of the season and his fourth in the Europa Roma get yet another important away goal as Roma held on to get the clean sheet beating Braga 2-0 Roma will take two away goals into the second leg at the Stadio Olimpico Rome are unbeaten at home and have barely conceded as all the momentum is with the Italians after Roma takes care of Braga in Portugal.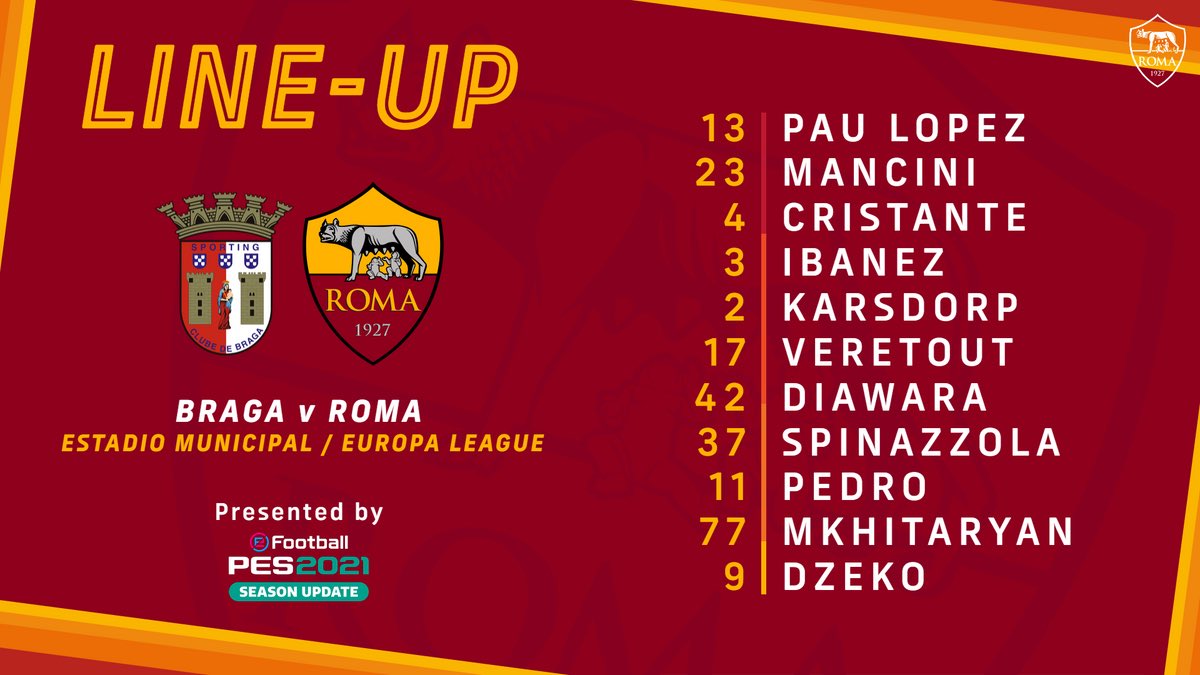 Ahead of this Europa League first-leg match-up against Braga, Paulo Fonseca only made a few changes as he kept his team relatively strong as he should. In goal remains Pau Lopez. The three center-backs would consist of Rodger Ibanez on the left, Gianluca Mancini on the right, and Bryan cristante centrally. The wind backs would stay the same with Leo spinazzola as the left wing-back and then Rick karsdorp on the other side as the right wing-back. The defensive Midfield would consist of the pairing of Jordan veretout and Diawara. In as the left attacking midfielder would be Pedro Rodriguez, then as the right attacking midfielder, it would be Henrik Mkhitaryan an upfront as a central Striker would be edin Dzeko, who is given a chance after turmoil with Paulo Fonseca.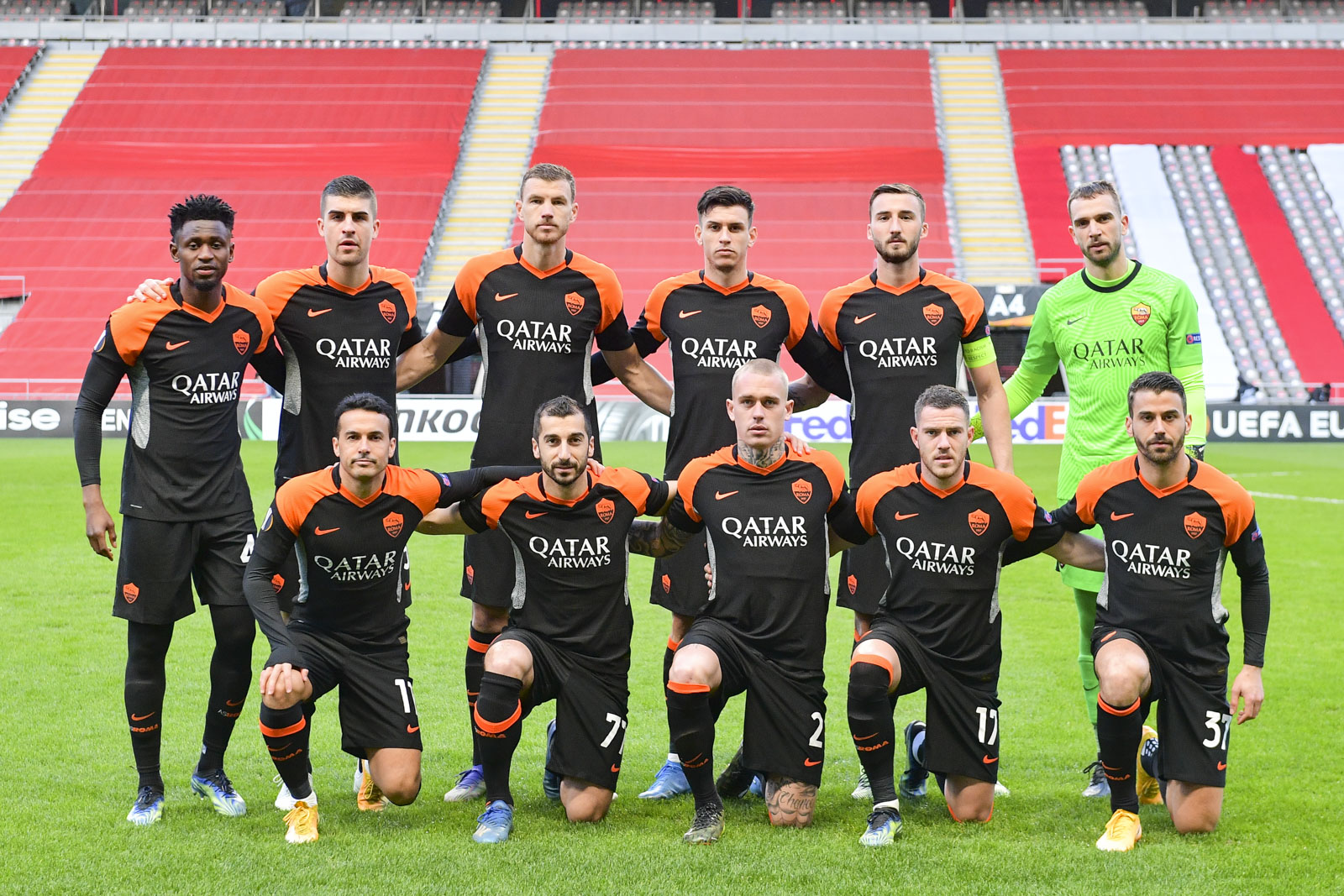 After preparations and predictions, the match was just about to get underway in Portugal as Roma we're preparing for the first leg of the Europa League round of 32. This was an opportunity for Roma to make a statement in this competition, and that's exactly what they did, inside of five minutes. In the fifth minute, Leo spinazzola was running down the wing before supplying a ball inside the box to find edin Dzeko; the Bosnian connected and found the back of the net as Roma secure an essential away goal as they took a 1-0 lead. Dzeko's first start since his spat with Paulo Fonseca. Unfortunately, 2 minutes later, Bryan cristante had to leave because of injury. Roma's defensive options are already, so then that's not exactly what they needed. Bruno Peres came in as the replace him as Bryan cristante handed the armband to Gianluca Mancini. To my surprise, Braga did a tremendous job with the possession; they had the majority of it, and it was completing significantly more passes than Roma. Roma still looked like the better team in most of the first half, but Braga's strategy was working. If they could eliminate the number of away goals that Roma is getting this game, it would help them dramatically in a second leg. Braga had a pair of chances as Fransergio hit a strike outside the box that went wide then connected on a header coming off a corner, But the distance was a bit off again. The first half but did not provide a lot of chances. Roma had some excellent opportunities to get a second goal when Mkhitaryan and Pedro both try to strike at a gap in the goal; however, both of their shots were deflected. Just a couple of minutes past the half-hour mark, Braga challenge Lopez as Raoul Silva saw his strike saved in the bottom corner. Braga had one more chance in the first half's closing moments but couldn't find The Equalizer. It wasn't a game, and that's silly provided a lot of chances up to that point; if you just look at the game itself, it was about quality of chances, and Roma took their chances early, and now we're in hunting for a second away goal that could flip the tie on its head but Braga we're not giving anything away and going to try to make it as difficult as possible alone edin Dzeko goal split the difference after 45 minutes.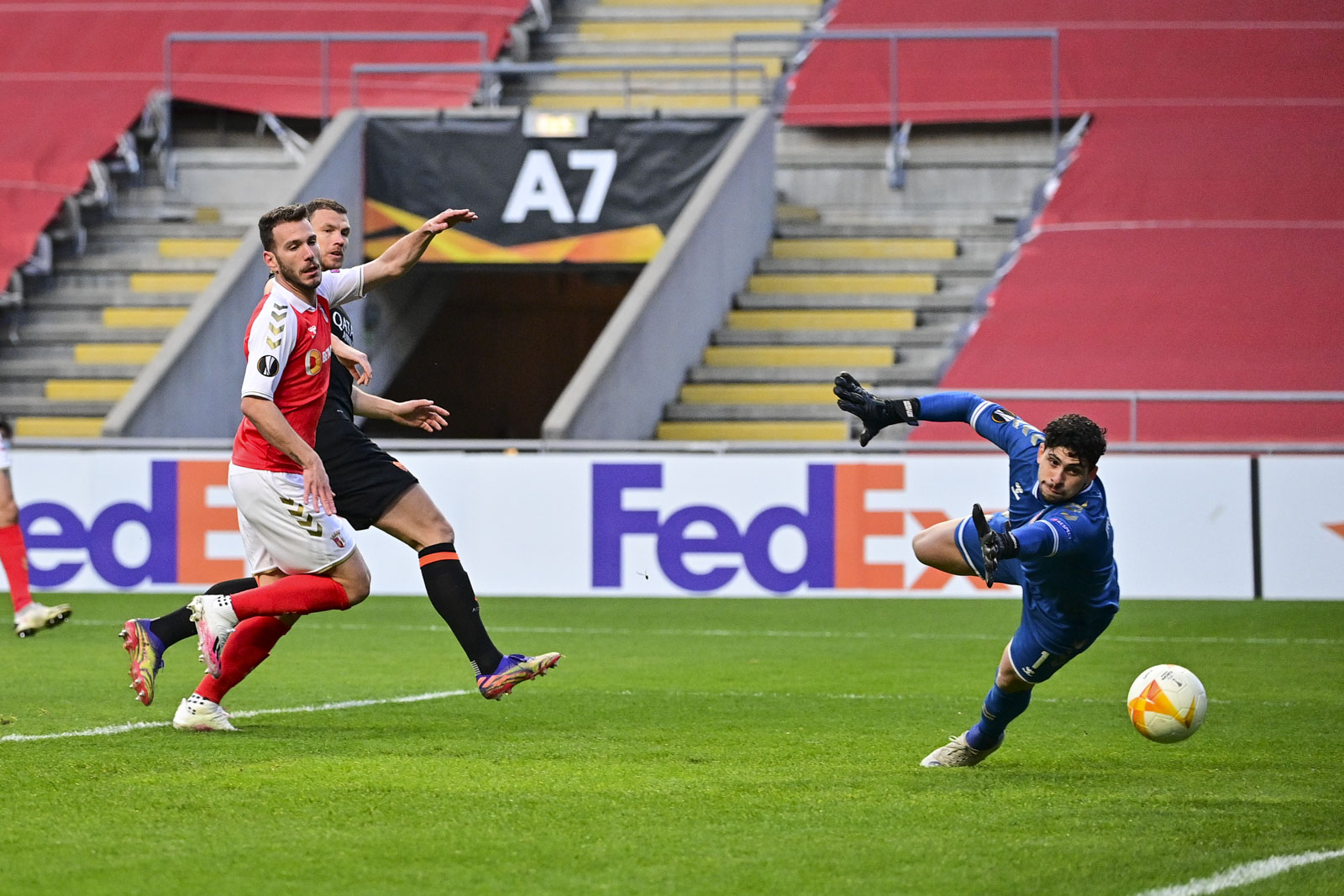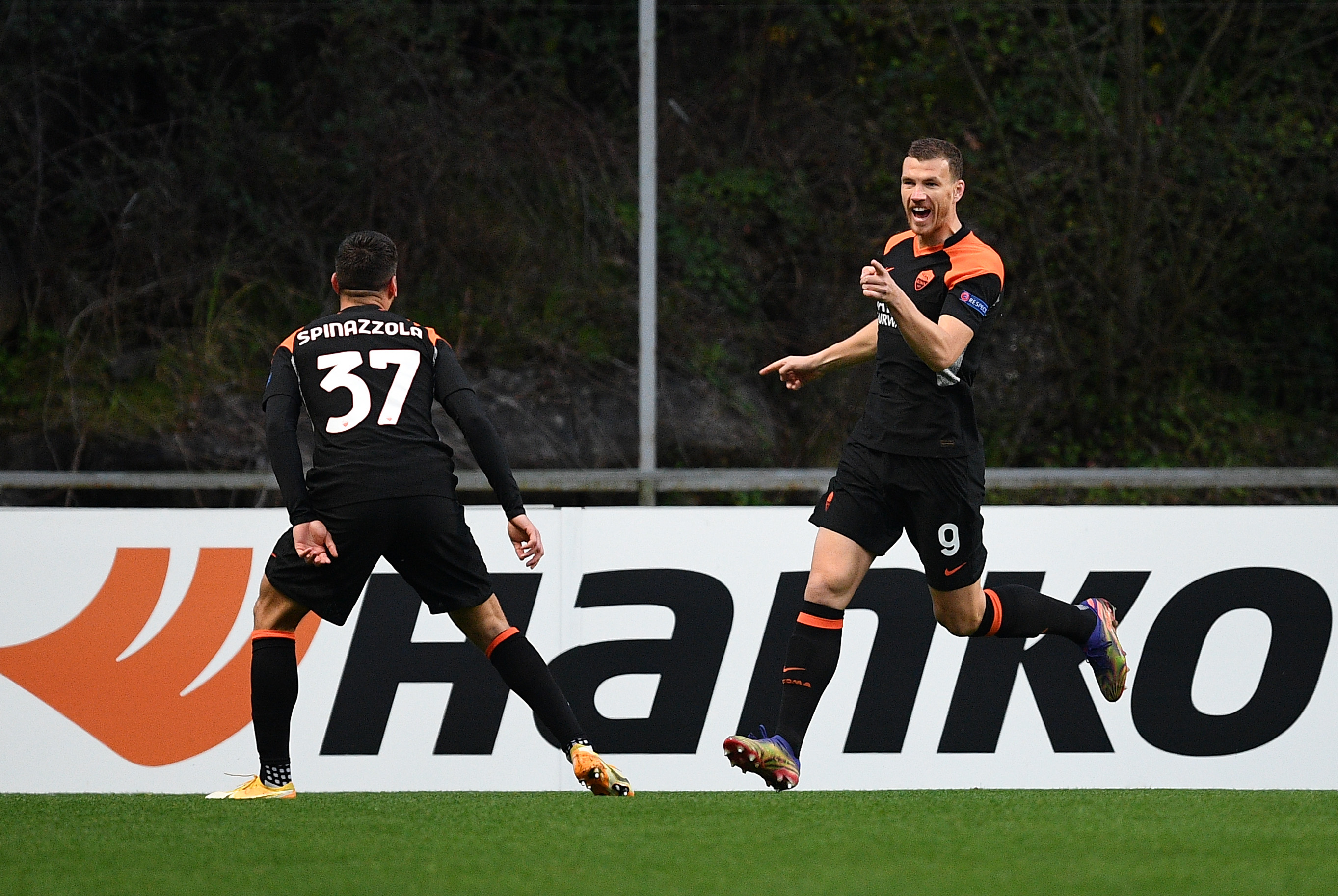 Despite the limited amount of chances, Roma did get an early goal through edin Dzeko, which is good for the confidence and the team structure. The away goal is essential especially considering Bryan cristante having to leave because of injury. Unfortunately, the injury situation would worsen as Rodger Ibanez also had to leave as Roma's defensive options become much thinner. Gonzalo Villar would come in to replace him as Leo spinazzola dropped into the center back position. A couple of minutes after the injury, Braga was reduced to 10 men when they had someone sent off was sent off for a second Yellow Card. Fransergio again tried to get his team back into it; however, he misfired. Moments later, edin Dzeko came close when he received a through ball into the box; trying to use his body, he struck the ball, but the goalkeeper was there to make the save. That was his last influence on the game; a couple of minutes later, Boja mayoral entered the game. The Spaniard has become Roma starting striker in the league and has even added three goals in the Europa League. Pedro Rodriguez would also leave the game as Stephan El Shaarawy officially made his return debut. It became a back-and-forth battle, but Roma did seem control despite having a disadvantage in possession. Ricardo Horta misfired, and Micki really mistimed a strike that could have extended the lead; late on was about 4 minutes ago in the 86th minute on an attack a beautiful hit ball from Diawara into Stephan El Shaarawy who founded open pass for mayoral who was not going to be denied in front of goal as Roma scored a second away goal as mayoral gave Roma a 2-0 lead and an eventual win as Roma go to Portugal get two away goals and leave with a massive advantage had to the second leg go back home.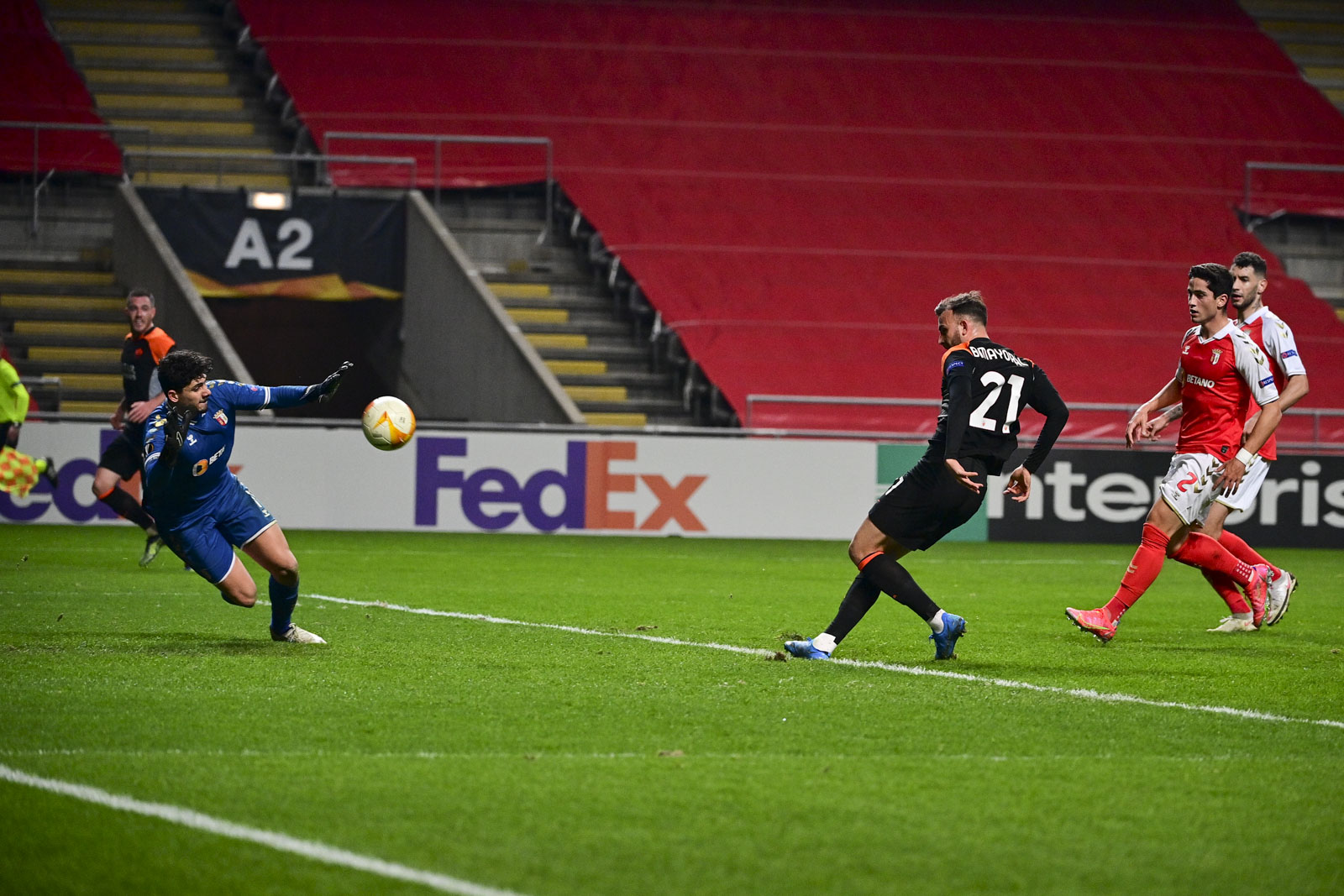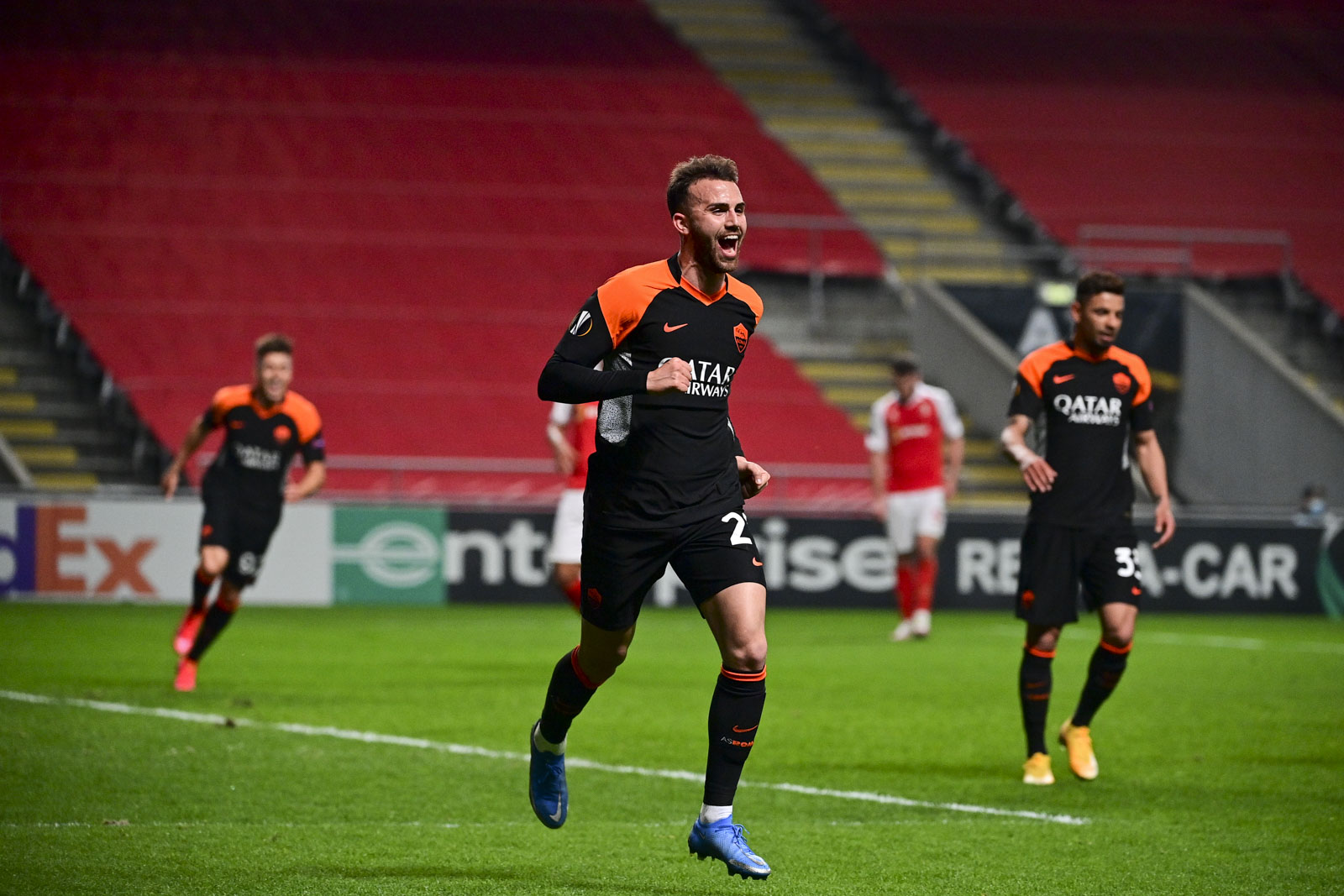 Roma went to Portugal and did exactly what they were supposed to do. Get themselves in front so they can rest starters for the second leg. With big games against Benevento in AC Milan, this was the greatest thing that could have happened. Honestly, Roma probably could have scored some more goals, so much so that bride goes down to 10 men for almost the entire second half and Roma only scored once, however, the two goals will be more than enough to see themselves through especially considering Roma are unbeaten at the Stadio Olimpico in all competitions this season. If Roma even scores one goal in the second leg, it's done and dusted in dead and buried. It was an excellent performance edin Dzeko returns to starting lineup and scores within 5 minutes. Then mayoral scored late to give them a second away goal. Despite the productivity from edin dzeko, I don't think Roma should change their state of mind when it comes to the two Strikers that they have. Mayoral should still start the league games as he has been, and Dzeko should be the starter in the Europa League. They handled the Portuguese side well away from home even though there were a few cans of but they had for the most part, Roma did what was expected and got the result they were looking for. Roma defended well, and when Leo spinazzola drop to center-back he played well. The only negative really to be taken was both the Ibanez and Bryan cristante got injured as wrong are much thinner, and they already were prior to the game; however, hopefully, Kumbulla and Chris Smalling and can come back soon to fill in the gaps because Roma needs to be at their best of the next couple of weeks. There's a path for them to get into second place if results go their way. The man who matches tonight goes to Leo spinazzola, providing the assist on the opening goal and contributing and many ways. It was also nice to see Stephen. After all, we make his return to Roma, getting an assist. All in all, it was a very productive match, and they got the away-goals that they were looking for; they go home for the second leg with a great possibility of advancing to the round of 16.