Inter 3 AC Milan 0FT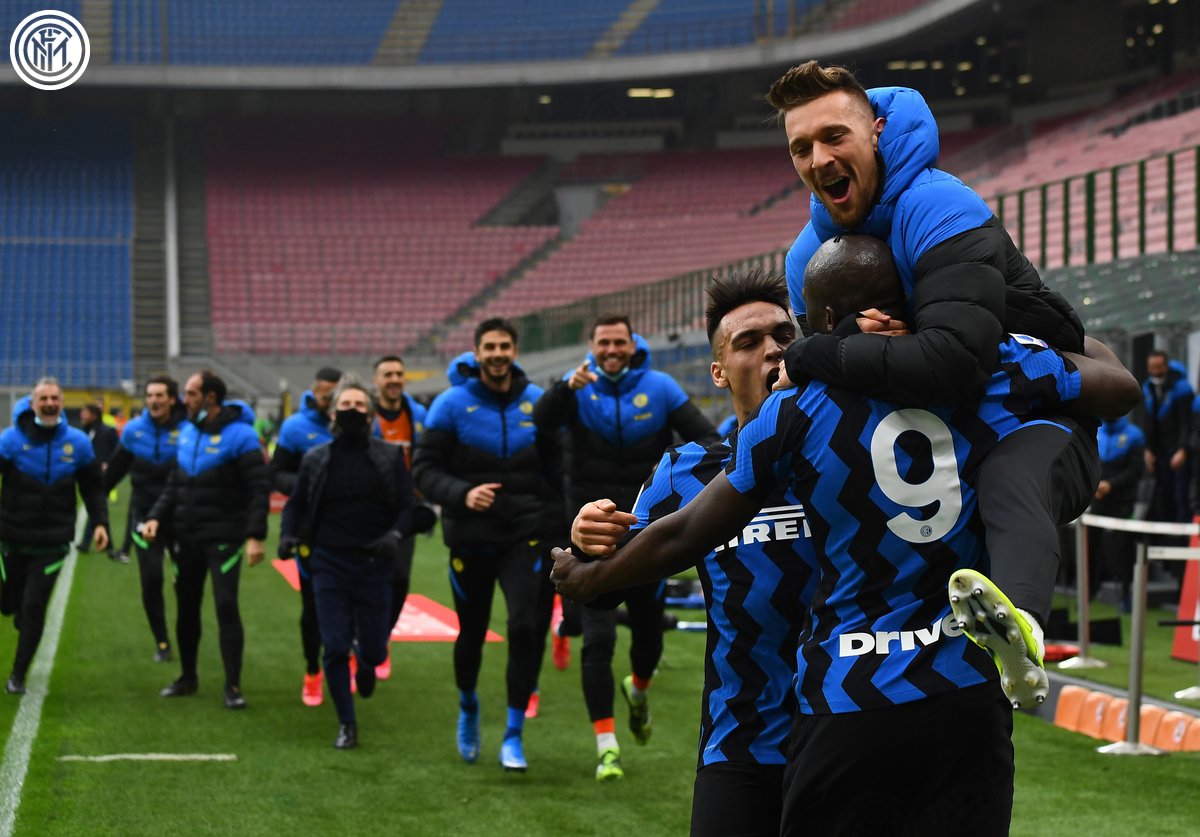 In Italian football, we saw potential as the most defining moment of the entire season. The season still has many months to go, but we already could have seen a title decider between AC Milan and Inter Milan. Since Inter Milan dropped points against Roma, they won every single game, which included knocking out AC Milan from the Coppa Italia. Antonio Conte's side is in terrific form playing with the winning mentality as they continue to hunt down the scudetto for the first time since 2010. Meanwhile, AC Milan has been in the driver's seat of the title until quite recently. We have seen Inter Milan fail to go to the top of the league on three different opportunities; it wasn't going to happen this time around. Last week they put together a horrible performance against Spezia. They lost 2-0, and we've significantly outplayed a really atrocious performance. AC Milan is not a team that has a winning mentality, yet they don't have that intangible element that some other clubs have. This was make or break; if they were going to lose this Derby The Inter Milan with everything on the line, it is not impossible to think they could fall out of the top four altogether. With Roma coming up next weekend, if they were to lose this game and next weekend, it could completely derail any possibility of anything for them this season. It was so crucial for AC Milan to at least get something put together some sort of performance if Inter Milan picked up the win here, the title momentum goes directly towards Inter a victory for Inter Milan could ultimately have ended the title race. Inter Milan brushed aside red hot Lazio last week, and early in the Milan Derby, they kept that confidence and momentum flowing through them. Who else but romelu Lukaku and Latarro Martinez connected a strike from just outside the box reached Martinez's head who connected, giving Inter a 1-0 lead only five minutes into the match. AC Milan looks like they were already in trouble, and that's exactly what they were. Inter Milan was really threatening early, not long after the goal. They almost got another as Ivan perisic hit a malicious strike at donnarumma. He made the save, but Martinez nearly scored a second. Inter Milan, we're in complete control. AC Milan had some really high-quality chances down the first-half stretch, but Samir handanovic broke them. Coming off of the corner, Ibrahimovic connected on a header, hoping to find that top corner. Still, Samir handanovic made a world-class save a minute later, saleamakers hit a beautiful cross into Ibrahimovic; the physically imposing Striker got on the end of it. Then Samir handanovic a second time made another outrageous save to keep Inter Milan in front. In the space of a minute, he made two title-defining saves. Then Sandro tonali cut into the box try to hit a curler in the top corner. Samir handanovic made another save of orgasmic proportions getting his fingertips on a curling ball that was heading into the top corner. Samir handanovic denied AC Milan on three different opportunities in which they could have scored it was a world-class performance from The Inter Milan goalkeeper that may be on his last legs of his career; it's hard to imagine him playing as well as he did in this game. after AC Milan was denied on three separate opportunities it broke them. Inter Milan got on the break. Christian Eriksen, who has found some life in the team, picked out a well time pass into Ivan perisic, who then found Martinez right in front of the goal as the Argentine Striker slotted his strike into the back of the net to give Inter Milan a 2-0 lead. They were wiping the floor with AC Milan, and it was about to get a whole lot worse romelu Lukaku, on a Break by himself surrounded by 3 AC Milan Defenders, cut through them on a one-on-one beautifully hit strike into the bottom corner to give Inter Milan a 3-0 lead. He showed everyone why he is the player of the season in Italian football. After the goal, he goes to the Corner flag and screams at Ibrahimovic after the two of them had a very verbal Exchange in the Copa Italia matchup. Lukaku and Martinez combined with all three goals as Inter Milan humiliate AC Milan with a 3-0 victory in the Milan Derby. The two of them give their Rivals the kiss of death. Inter Milan are now Four Points clear and have not slowed down their momentum; there's still plenty of season 2 who played, but the scudetto could be already claimed by Inter Milan they could start writing their names on the trophy. As long as Inter Milan continues to play well and AC Milan continues to play poorly, this match might as well. I've determined the league title it appears after more than a decade, Inter Milan will claim the scudetto.
Dortmund 4 Schalke 0FT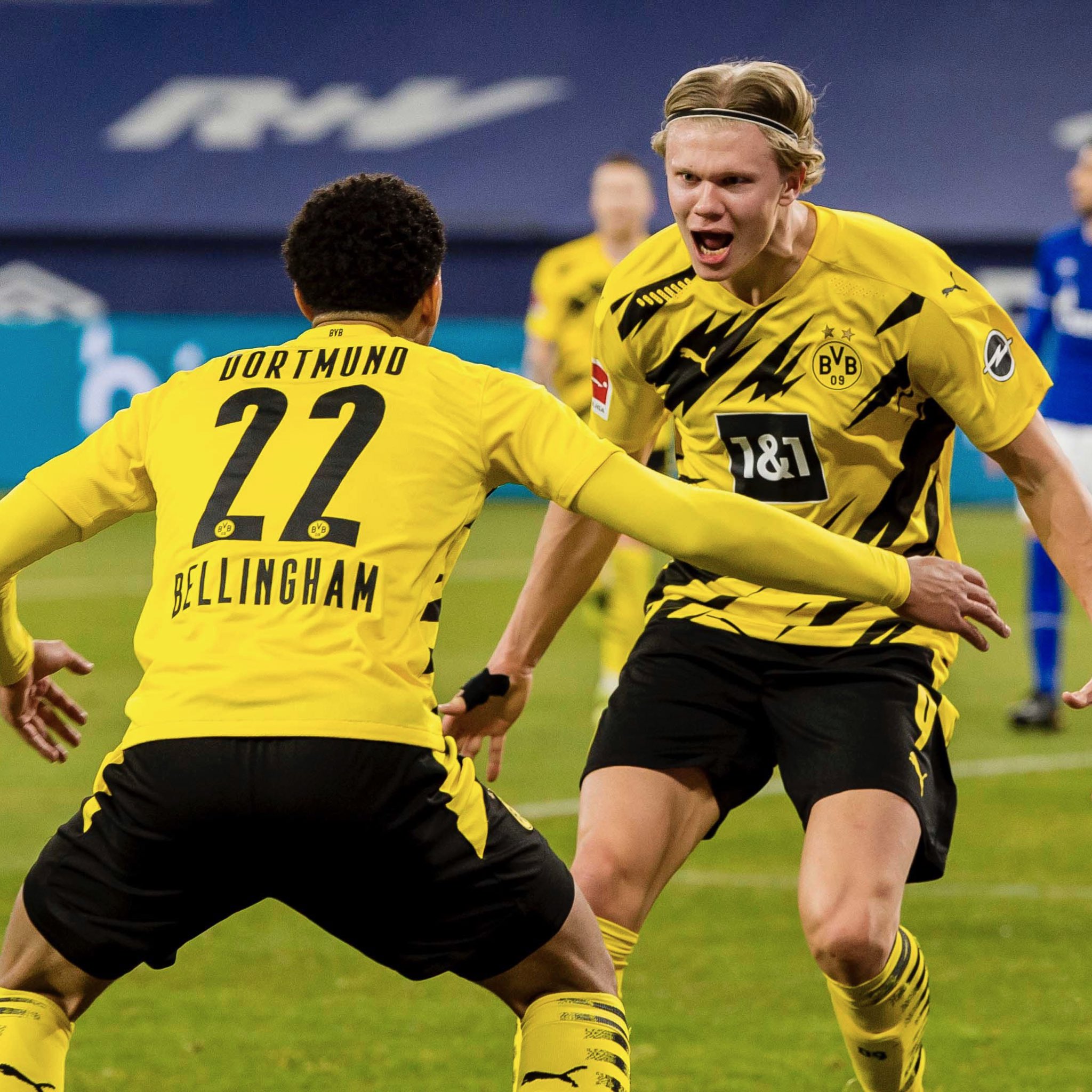 This week in Germany, we saw the mother of all derbies, the Black and Yellow, against the Royal Blues. That's right, for we were in for a treat, potentially singing Dortmund and Schalke for the last time in a while. Dortmund had been a colossal disappointment this season; they were expected to be a figure in the title race; instead, they have been a team but now needs to fight for their place in Europe, especially with Frankfurt and Wolfsburg, and great for me, it's going to be an uphill climb. Meanwhile, Schalke had their worst season they have ever had. Dead last in the table, and really not much hope or prayer remaining to keep themselves in the Bundesliga. It was a battle; it just turned out to be a one-sided one. This Derby has so much history and tradition surrounding it, sadly, we will not get to see this next season when Schalke ultimately will be relegated, but for the time being, it was a high-flying high scoring football match even though the high-scoring only really applied to one team. Jadon Sancho opens up the scoring as Schalke lost possession just outside the box; the Englishmen cut inside and found his space before hitting a strike into the back of the net to give Dortmund a 1-0 lead. Dortmund was the much better team in this match, and Schalke only had a few chances all game. For Schalke, it was about holding off the inevitable. Erling Haaland Rose to the occasion, leaving us with our Jaws dropped. Jadon Sancho sends a beautifully hit cross into the box to find erling Haaland, who acrobatically hit it out of the air into the back of the net and what genuinely has been the best goal I have seen this season in any League outrageous and even to have the audacity to try that just shows what Dortmund have in erling Haaland at least for the time being. He truly is the best youngster on the planet and one of the most gifted goal scorers the game has ever seen if he fulfills his potential was looking at someone who could go down as one of the highest goal scorers in football history, the cliff in which he is scoring at this young age just makes her mind Wonder but to score a goal like that which is out of this world. Dortmund took a 2-0 lead into the second half. Schalke did have one decent chance in which they hit the post, but outside of that, for the most part, it was all Dortmund. They were going to widen the gap even further. On a beautiful counter-attack, Marco Reus picked out a pass for Rafael Guerrerio, who sanged a strike in the back of the net to make it 3-0. Jadon Sancho set up Jude Bellingham, who found erling Haaland in the box in stoppage-time as the Norwegian scoring machine just took one touch, tucking it in the back of the net as Dortmund show their dominance as we all expected. Dortmund when the revierderby 4-0 and what could be their last match in a long time. Dortmund still have work to do, but a dominant display like that in a derby will undoubtedly take some sort of momentum with them as they continue to chase down Wolfsburg, and Frankfurt can get into the Champions League; only time will tell, but that was a type of victory that Dortmund really needed as a bring some sense of confidence back into the side.
Frankfurt 2 Bayern 1FT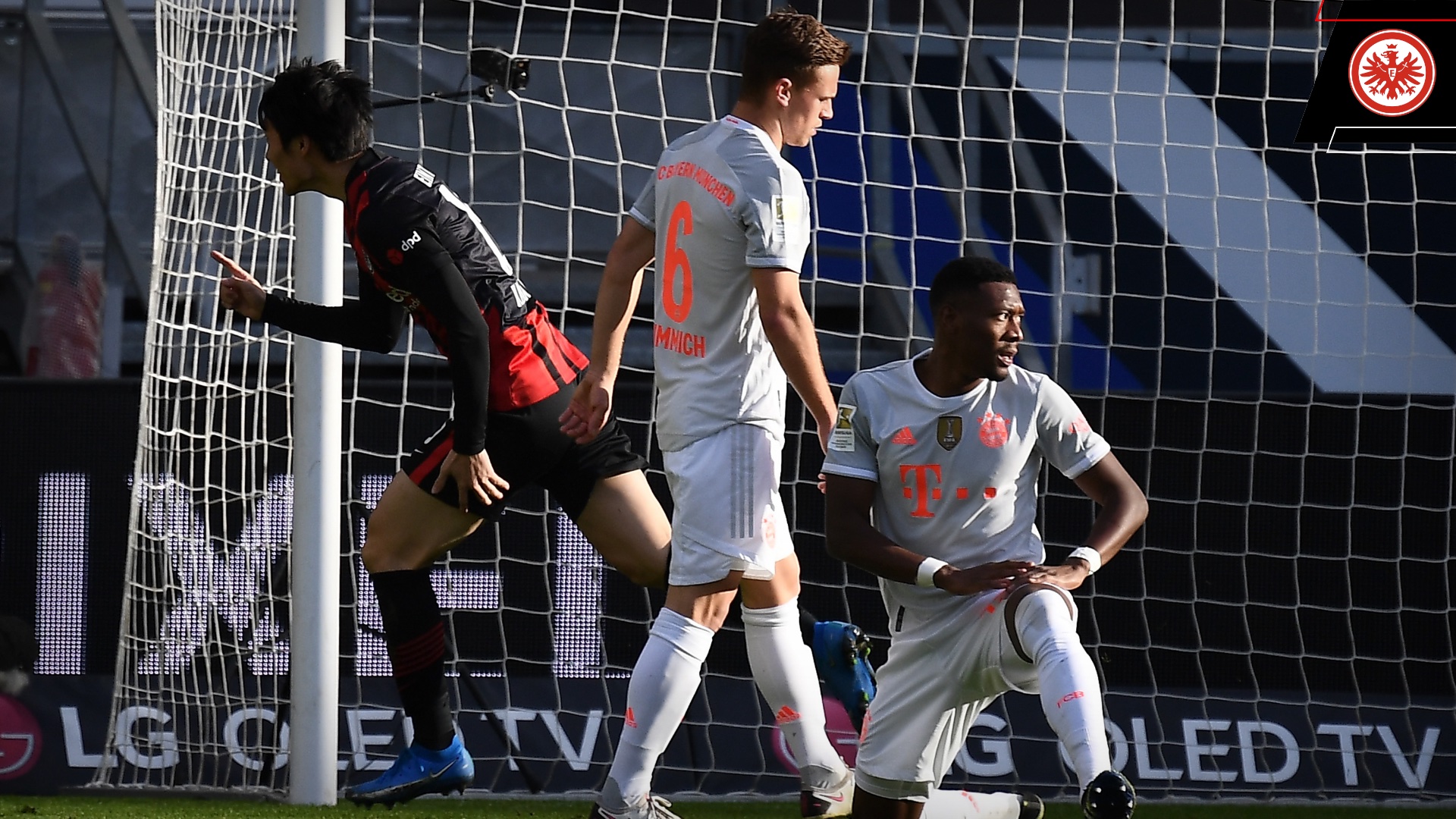 This week in the Bundesliga, we saw one of the most altering matches of the title race. Bayern Munich is clearly heading away from the best team in the world. However, Bayern Munich also has slight defensive issues. This has made them beatable in the Bundesliga. As I previously said, Bayern Munich is more likely to lose the Bundesliga title than fall short in the Champions League. Over two legs, no one is better than Bayern Munich. However, these Bundesliga teams have a fighting chance against a team like Bayern even though they are loaded. Frankfurt is playing with so much confidence and momentum. Over the last two months, they have been as hot as any team in German Football. Frankfurt and Wolfsburg specifically have found their way into a Champions League race in which they should feel confident. So when Bayern Munich travel to Frankfurt, the home side felt like they had a chance. Last season Frankfurt beat Bayern at home but unfortunately, were ripped apart at the Allianz Arena. their Star Striker Andre Silva is operating on a completely different level than what we are accustomed to seeing from him he is one of the hottest players in the league only Robert Lewandowski has scored more goals in Bundesliga play this season. It looks like it was going to be a battle between the league's two best strikers. However, unfortunately, Frankfurt Andre Silva picked up a knock in the warm-up and would not play the game. It would be dependent on the team around him to deliver the job against the world's best team. At this point, you would have thought that Bayern Munich, who was coming off a disappointing 3-3 draw with 15th Place Armenia it was a perfect game for the defending Champions to make a statement. However, even without Andre Silva, Frankfurt had other ideas as they had a scorching start to the game. In fact, it only took 12 minutes before Frankfurt propelled themselves in front for the home side. Frankfurt cut into the box before Kamada found that space sliding the ball in the back of the net to give Frankfurt a 1-0 lead. Bayern Munich tried to apply that aggressive nature that they're capable of. Looking for that equalizer and coming close on several occasions. However, Kevin Trapp made some ridiculous saves. He tipped over a striker with one hand and then a double save on Josh kimmich, and Kingsley Coman Kevin Trapp has the game of his life on another day. Bayern Munich probably gets that equalizer much quicker. Turn right on schedule in the half-hour mark; it happens again. Kamada found spacing and vision to pick out a pass that put Younes and the right position; the former Napoli midfielder found an inch of space and ripped out a malicious strike into the top corner outside of the reach of Manuel Neuer. All of a sudden, Frankfurt had a two-goal lead. They took that lead into the second half. Bayern continued to come forward numbers but their ability to finish with somewhat of an issue. People confuse the fact that the Bundesliga has extreme quality Frankfurt, showing that ability to handle a Bayern Munich team. Then Leroy sane happened to cut the ball inside of the box, dribbling almost to the out-of-bounds line cutting inside with his other foot before picking out a perfect pass for Robert Lewandowski, who finds the back of the net as Bayern Munich got a goal back. It would be Robert Lewandowski's 26th goal in 21 games, clearly, the best Striker in the world who doesn't miss from that range. Bayern Munich continues to look for that second goal to get a minimum point from the match. Bayern Munich had their chances. Kingsley Coman missed a one-on-one Kevin Trapp made a couple more saves as time was running out. In the closing moments, Filip Kostic was on the verge of a third goal for Frankfurt Bayern to go down in Frankfort without Andre Silva Frankfurt beat the best team in the world. The victory keeps Frankfurt hot streak alive as they beat Bayern Munich 2-1 as we have a title race once again in the Bundesliga RB Leipzig took advantage of the favor Frankfurt gave them as now Bayern Munich's lead of the top is minimize to just two points after Andre Silva less Frankfurt takedown Bayern Munich. Bayern got back in business in the champions league in a 4-1 win over Lazio but that's another story for another day.