Score: A.S Roma 1 A.C Milan 2FT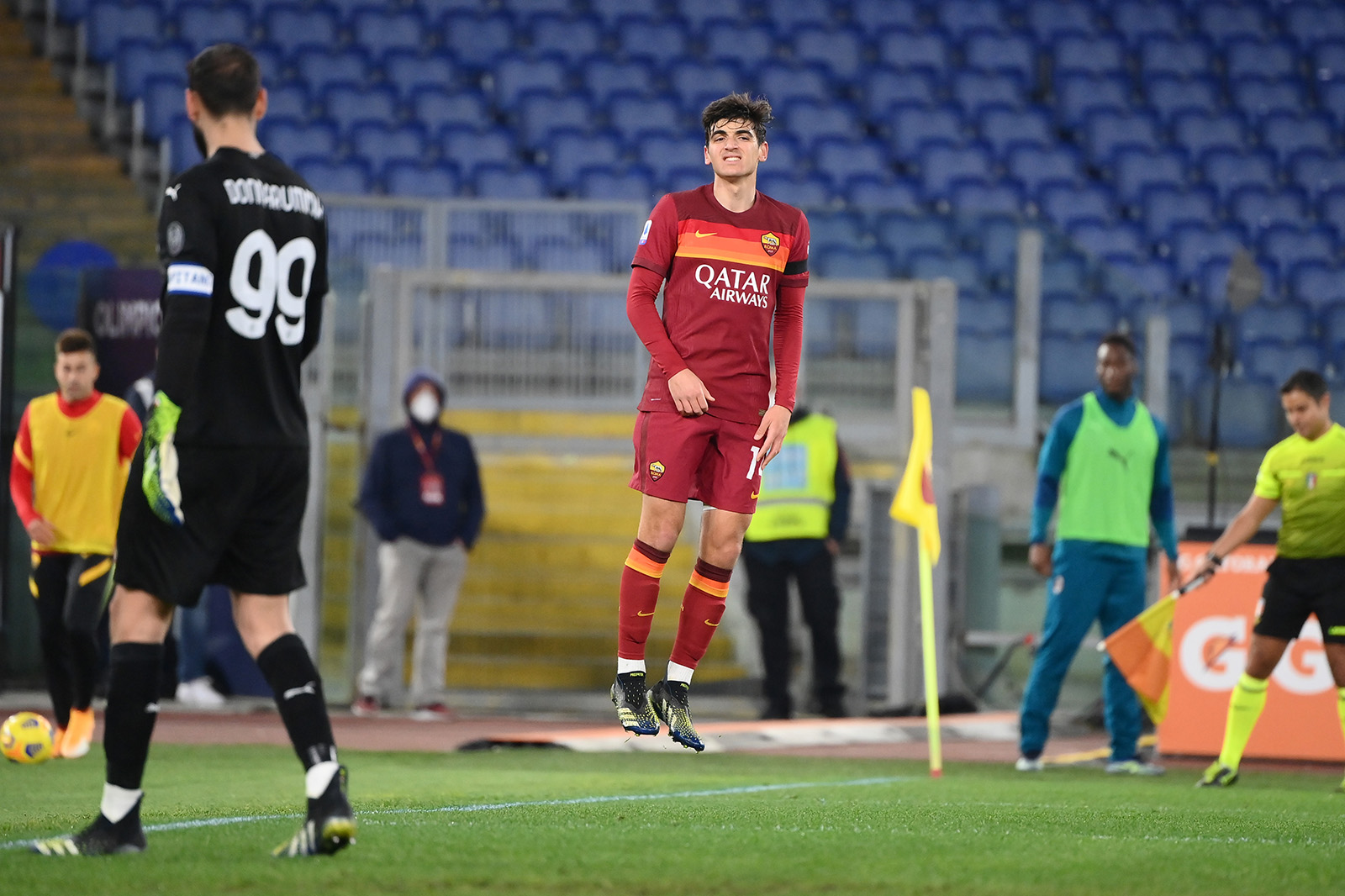 Roma was coming off a 0-0 draw to Benevento and a 3-1 Victory against Braga in the Europa League before one of the biggest matches of the season. It is Well documented that Roma has struggled against the top 6 in Italy this season. This was an opportunity to make up some ground at the top of the table, and they hosted AC Milan at the Stadio Olimpico. Roma going into this game, had not lost a game at home in all competitions. This was going to be a challenge, and it was exactly that. Roma had to play with a banged-up defense but still had enough quality in the team to perform. Roma really struggled in the opening 20 min as AC Milan dominated Roma at the Stadio Olimpico. After the first 20 minutes, Roma got back in the game as you became very back and forth. Both teams had their fair share of chances; it looks like it was going to be a very thrilling matchup. At the end of the first half, there was slight controversy, and AC Milan was given a penalty on the stroke of half-time. There was no denying that Fazio did commit a foul on Calabria; however, it appears to be on the line, which means it should have been a free-kick from the side of the Box; however, it was very close to call and ultimately AC Milan were given a penalty. Franck Kessie stepped up and converted as he gave a signal on a 1-0 lead. Roma got themselves back in it in the second half when Jordan veretout ended a very well put together counter-attacked that started in the Midfield and ended with the Frenchman hitting a curler in the top corner from just inside the Box has he became the first Frenchman to score ten goals this season since Michelle Platini Roma got themselves back into the game. However, poor defensive marking led to AC Milan retaking the lead 8 minutes later. Rebic finished off the attack has AC Milan took a 2-1 lead. Over the final half-hour, Roma really dominated and was the better team to a large extent. They had several chances to capitalize and at least come away with a point. Henrikh Mkhitaryan had the chance of the game hitting a strike at the goal, but donnarumma managed to make the save on the rebound of the shot Miki tried to collect when Theo Hernandez dragged him down. In what looks like a clear penalty. VAR wasn't even checked, and even further, a foul was called on Miki, although Theo Hernandez was driving him to the ground. Late in the game, Roma had a couple of chances in the closing moments that was dealt with by donnarumma AC Milan held on the win a narrow 2-1 game at the Stadio Olimpico being the first team to beat Roma at home this season AC Milan played very well on this game. Still, the result of the match was largely influenced by a penalty call that was clear as day that wasn't even checked; you can talk about this game anyway. Still, a robbery occurs at the Stadio Olimpico as a penalty call denies Roma of stealing a point.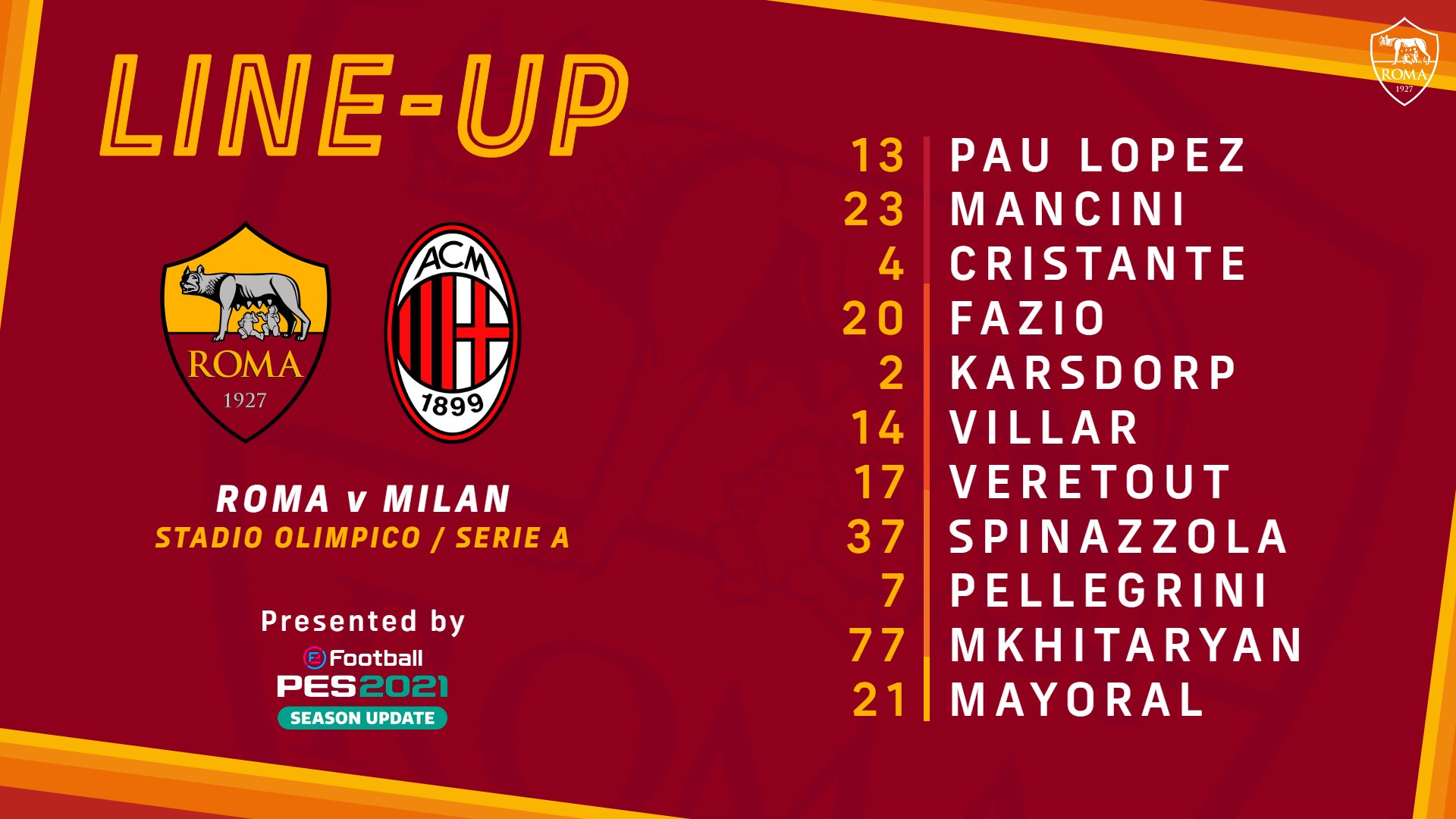 Roma operates out of the 3421 formation as usual. In goal, as always, would be Pau Lopez. The three center-backs would be Gianluca Mancini on the left, Federico Fazio on the right, and Bryan cristante in the middle. Roma still has significant injuries at this position. At the left wing-back would be Leo spinazzola, then on the opposite side, the right wing-back would be Rick karsdorp. The defensive Midfield would be the pairing of Jordan veretout and Gonzalo Villar upfront at the left attacking midfielder would be henrikh Mkhitaryan on one side and Lorenzo Pellegrini on the other than upfront as Romans main Striker would be bojar mayoral.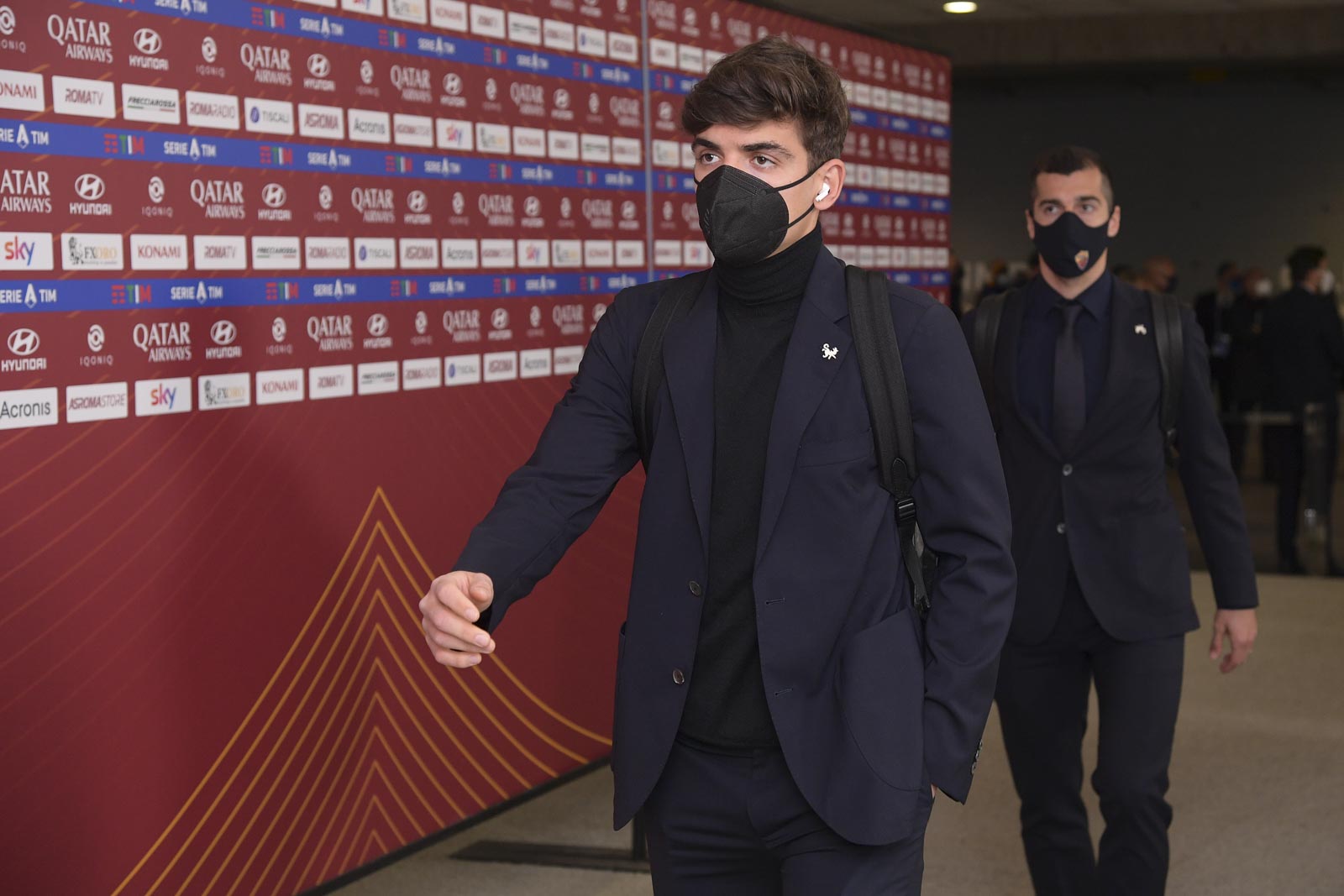 After preparations and predictions, the match got underway as AC Milan and Roma went to battle at the Stadio Olimpico. Milan nearly scored in the opening minutes, but luckily for Roma, Lopez was able to deny Zlatan from a really close range. Zlatan can close not long after, but he missed a strike from the center of the Box. AC Milan had less possession but looked like the stronger team in the early parts of the game. Remember, Roma was not playing with a solid defense considering their injuries, so we're going to be vulnerable at times because of this Roma. Milan continued to try to attack them. Anton Rebic attempted a strike from Deep but Lopez was able to deal with it. A minute later, is looked on from inside the Box missed from close range. Roma tried to respond a little later as Bryan cristante connected on a header trying to give Roma some momentum, but there was donnarumma a deal with it. A minute later, Roma put together their best chance of the first half when Jordan veretout was denied from very close range. It became somewhat back and forth as Milan hit the post as Kjar connected on a header from the wing as his shot just skimmed the top of the post. Late in the first half, rebic was denied once again. However, at the stroke of half-time, A very controversial decision took place. AC Milan was given a penalty when Federico Fazio brought down Calabria. There was a question of whether or not it was inside the box it looks just on the line, which would have been a free-kick if this was called correctly. I think it's really close when to call or personally from the way I see, and it was certainly wrong. It was definitely a foul; it just wasn't a penalty. However, as Kessie steps up and converts as AC Milan takes a 1-0 lead into the second half, it was given. Paulo Fonseca was given a yellow card for protesting as he will now miss the match next weekend.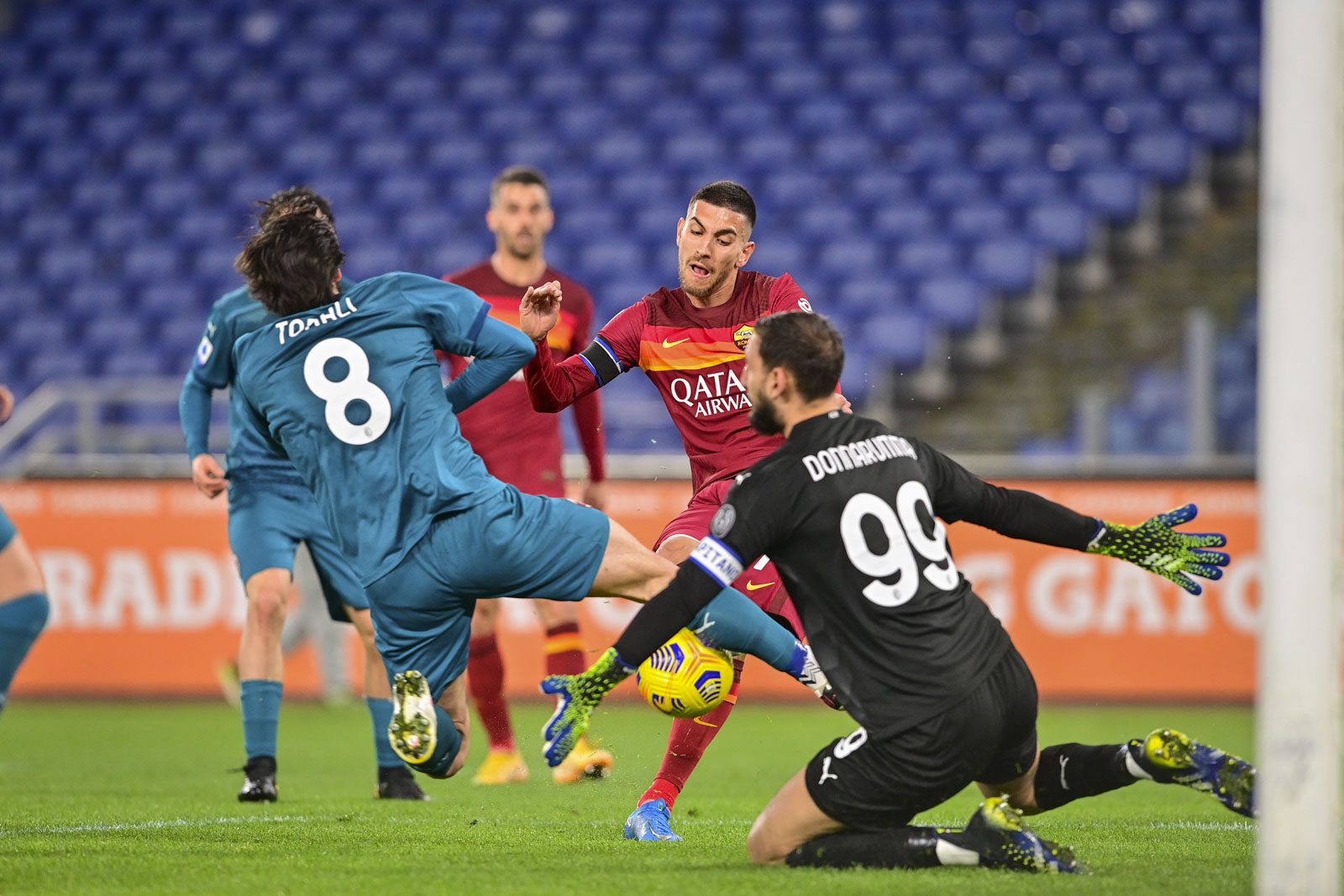 It was a somewhat disappointing first-half for Roma. It was a rough first 20 minutes, but after that, Roma was much more involved in the game than they were at the very beginning. A very harsh penalty call against them some Elan Take the Lead right before half-time; however, Roma still was very much in the game and just needed an opportunity a level the game. Theo Hernandez missed from close, but Roma did find that chance to get themselves back into the game shortly after. In the 50th minute, Roma got on the attack. Jordan veretout started the attack from the Midfield before spreading it out down the wing; he ultimately was given the ball back just outside the box, heading a curler on the swivel into the back of the net an absolutely gorgeous strike as Roma get that equalizer they were looking for. It would be Jordan veretout 10th goal of the season as he becomes the first Frenchman in Serie A to reach 10 goals a season since Platini. A beautiful attack that was finished precisely. It became more of a back-and-forth game as after that slow start, Roma looked much better, and we're very much testing AC Milan at many points in time. However, just eight minutes later, AC Milan re-established their lead. Lopez didn't get a lot of power on his clearance, but the marking from Romans defense ultimately led to Anton rebec getting space Inside the Box; the Croatian International finish the strike to give AC Milan a 2-1 lead. Bruno Peres replaced Federico Fazio as Paulo Fonseca made his first change. Despite conceding the goal, Roma still went after it as there was still plenty of time for Roma to get back in it. Mkhitaryan tries to beat donnarumma from long-distance But ultimately couldn't close the deal. Roma would hit back again, this time with Lorenzo Pellegrini connecting on a header, but Gigi donnarumma made yet another state. in the final 25 minutes, Roma looks like much the better team. Leo spinazzola came through hit a gripping shot from Deep as Roma continue to try to search for The Equalizer. Rafael leao attempted to try to get AC Milan to pull away but his strike was denied by Lopez, who, outside of the poor pass Midway through the second half, played a really strong game. Stephan El Shaarawy and Diawara entered the game for Roma to try to offer some enthusiasm. With 10 minutes to go, Roma got on a counter-attack freeing up space as henrikh Mkhitaryan retrieved the ball, striking at Gigi donnarumma; the Milan goalkeeper made the save then controversy erupted. The Armenian, after being denied try to get to the ball before Theo Hernandez pulled him down. They did not check VAR, but it was called against Roma as a foul was given to AC Milan. Henrikh Mkhitaryan and the rest of the team were absolutely Furious; the Armenian was given a yellow card in a truly egregious decision by the referee. That's a singular decision cost Roma points in this game. Late in the game, Roma had two chances in the 90th minute as Pedro Rodriguez saw his strike deflected, ultimately Landing to henrikh Mkhitaryan, The Armenian Struck, from outside the box. Still, donnarumma managed to make this an as AC Milan pull off the victory due to controversial circumstances as Roma is finally beaten at the Stadio Olimpico this season. Leaving a bitter taste in the mouth considering the robbery that took place.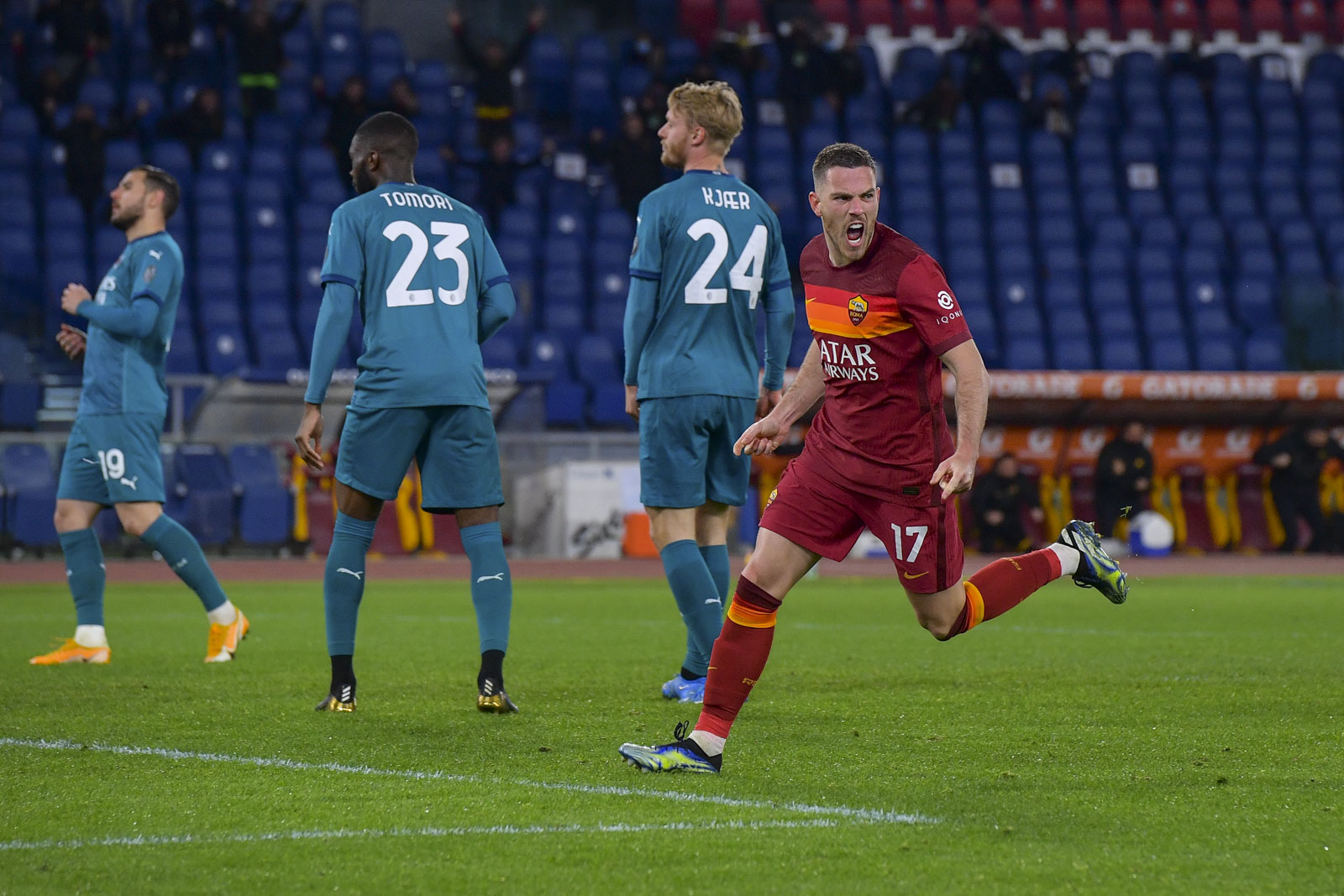 Roma is beaten by AC Milan at the Stadio Olimpico this evening. In their first loss at home in all competitions, AC Milan played very well and showed their quality at times; they definitely deserve to get something from this game; however, Roma got robbed tonight. Roma plays their first 20 minutes incredibly irresponsibly; they played really well the rest of the game outside of that. It just came down to the slow start on why Roma had it feel frustrated after the first. I'm not taking anything away from AC Milan, but they are very fortunate to be in their situation. They got three points when they only should have had one. Before the end of the first half, AC Milan was given a penalty. There's no debating whether or not Federico Fazio committed a foul that's not the issue; however, Calabria was not fouled Inside the Box. I've looked at this from multiple angles and still don't understand how this was called. However, it was very close it was definitely a foul he was on the line in my viewpoint, but I understand why the decision was made. That was a reasonable called even though I disagree with it. Roma get back into the game in the second half. Jordan veretout put together a beautiful goal, then AC Milan scores their second to retake the lead. Salemakers should have been sent off in the 49th minute that was 10 minutes to go Miki was taken out in the box with Theo Hernandez hugging him to the ground. Not only was a not given as a penalty. They didn't check VAR, and they ruled it as a foul on-field hand Hernandez even though you can see clear as day that Hernandez is literally dragging Miki to the ground. That is a penalty regardless of what angle you look at it. If Roma gets that penalty, they probably leave this game with a point because of that singular decision. Roma gets nothing from this game. You can argue Roma had a couple of chances later in the game in the closing moments, but the way that was called dramatically changed the game's outcome. Again Milan plays very well; they deserved at least a point but given the circumstances that that penalty was given at the end, they certainly stole points from Roma. Roma's form against the top stick worsens, but it wasn't a fault of their own. Overall, Roma played actually pretty well, considering they were playing with multiple Defenders injured. They had to play players they normally would not have had to in those positions like Bryan cristante and Federico Fazio if Roma's defense is at full strength with Roger Ibanez Gianluca Mancini and Chris Smalling, the entire complexion of the game could be different so certainly Roma may have been slightly fortunate to be in the game, to begin with. Still, considering the circumstances of the game, this was a daylight robbery. It doesn't lessen their performance, and anyway cuz Roma performed very well outside of the first 20 minutes. The man of the match tonight goes to Jordan veretout scored a great goal and being that box-to-box midfielder that Roma needed tonight. However, the performance itself does not lessen the degree to which they were robbed. This may sound like a lot of complaining, but a single Moment Like That changes the complexion of the game; if that call is made in the fifth minute, it doesn't mean as much it was late in the game when Roma had all the momentum it called correctly it'd split points.
MAN OF THE MATCH: Jordan Veretout