Bayern 4 Dortmund 2FT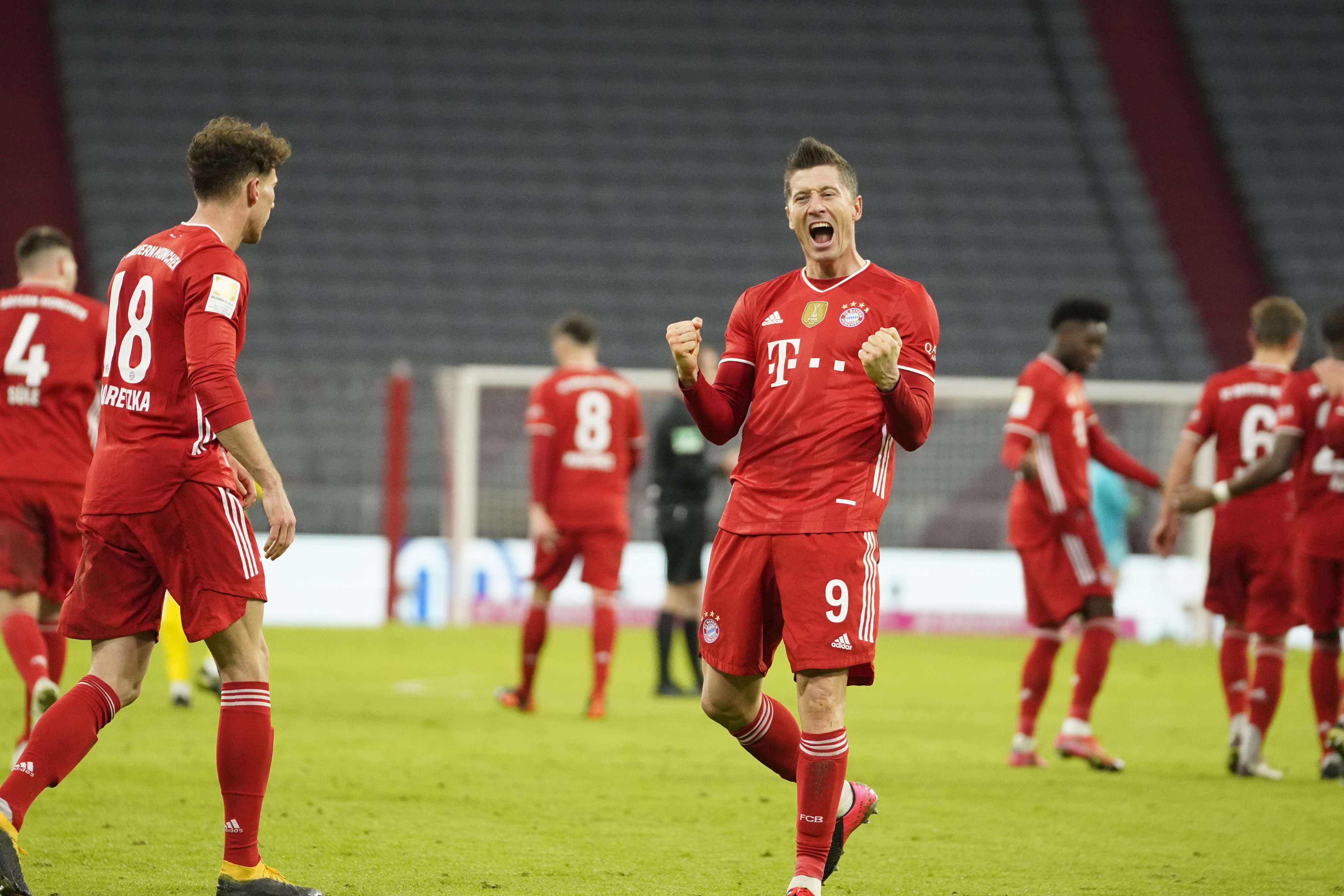 In the Bundesliga this week, we saw yet another potentially very defining match of this campaign. It was the de classica between Bayern Munich and Borussia Dortmund. One of the great rivalries of European football and the Bundesliga. For the most part, this rivalry has gone one-sided as of late with Bayern Munich dominated Dortmund, but it always is a good game with always exceptional storylines. Dortmund are fighting for their Champions League lives what Bayern Munich are trying to continue to thrive despite the pressure RB Leipzig has put on them. not to mention the fact we got to see a show with the two best strikers in the Bundesliga a true battle between Erling Haaland and Robert Lewandowski the individual matchup certainly lived up to the hype. Dortmund had choked away a 1-0 lead against finding it the first time; surely that couldn't happen again, right? That match ended up with a 4-2 victory for Bayern Munich. Dortmund ripped apart Munich defensively twice in the opening 10 minutes. Just minutes into the game, erling Haaland made his presence felt converting on a counter-attack to give Dortmund a 1-0 lead. After just 2 minutes, 7 minutes later, it happened again erling Haaland got into a dangerous position, and boom, all of a sudden Dortmund had a 2-0 lead. Again the weaknesses of Bayern Munich's defense are valid in the Bundesliga. People sometimes construe that that's going to be an issue in the Champions League certainly will not, and the issues they have are all circumstantial to certain teams that know how to play them. Dortmund never gets wiped out by Bayern Munich, at least not very often. However, Dortmund scored against them twice in 9 minutes; if that result stands, Leipzig stays at the top of the league. However, we have to remember this is Dortmund; they have choked Wade leaves like this in the past; this wasn't the end of it. Bayern Munich mutually comeback in every game that they play. Outside of a horrible opening 10 minutes for Bayern Munich, they controlled the game they had the ball most of the time. They attacked Dortmund with great success largely depending on Robert Lewandowski and Leroy Sane. However, the defensive Midfield pairing of Joshua kimmich and Leon goretzka it just next level, and they contributed both in the attacking and defensive areas. Despite Dortmund's incredible team with Jadon Sancho on erling Haaland eventually Bayern Munich, we're going to start to Chip Away. Leroy sane cut into the box and with some extreme Magic setting up Robert Lewandowski that makes a run, keep himself onside, striking the back of the net his 35th goal of the season as Bayern Munich minimize the deficit. Then right before halftime, Dortmund concedes a penalty. Robert Lewandowski steps up and converts at the very end of the first half as Bayern Munich and Dortmund go into the second half with a 2-2 draw. Only Dortmund can be winning 2-0 after 9 minutes and choke it away before the end of the first half. It became a battle between them, and in the second half, Dortmund had their chances but so did Bayern; they continued and continued to push; it seemed like it was only going to be a matter of time before they broke through. Bayern Munich left it late, but it was inevitable they will take advantage eventually. Leon goretzka found a way through giving Bayern Munich the go-ahead goal scoring with just two minutes remaining to give Bayern Munich the 3-2 lead. It was over for Dortmund has 2 minutes later, Robert Lewandowski finished his hat trick with a strike outside the box to put Dortmund away once and for all. Bayern does the double against Dortmund, feeding them 42 and the de classica. It's exactly what we thought Dortmund clearly is who we thought they were as they choked away a two-goal lead after 9 minutes; what Bayern Munich are Bayern Munich lead by The usual suspects turning around this game with? ease. Bayern Munich maintained their spot at the top of the table, and Dortmund misses a massive opportunity to make up some ground in the title race. The headliners were erling Haaland and Robert Lewandowski, and they both lived up to it erling Haaland gets the brace, and Robert Lewandowski shows the world that among the best strikers in the world, he still stands on top of that mountain scoring a hat-trick as he takes his goal tally up to 37 in all competitions. 31 League goals as he chases down history. Bayern Munich may have defensive issues in the Bundesliga, but in the Champions League over two legs, there's not a team on the planet that can stop them. They turned around a deficit and managed to look like the best team in the world throughout which they are. Dortmund made them dig deep and made things very difficult on them, but in classic Dortmund fashion, Bayern Munich overcame all of it despite how badly it started for the defending champions. It was an exciting and exhilarating six-goal Thriller as Dortmund pressurize the champions, but in the end, Bayern Munich stand on top of the mountain alone.
Porto 2 Juventus 3ET (Porto win 4-4 on Away goals)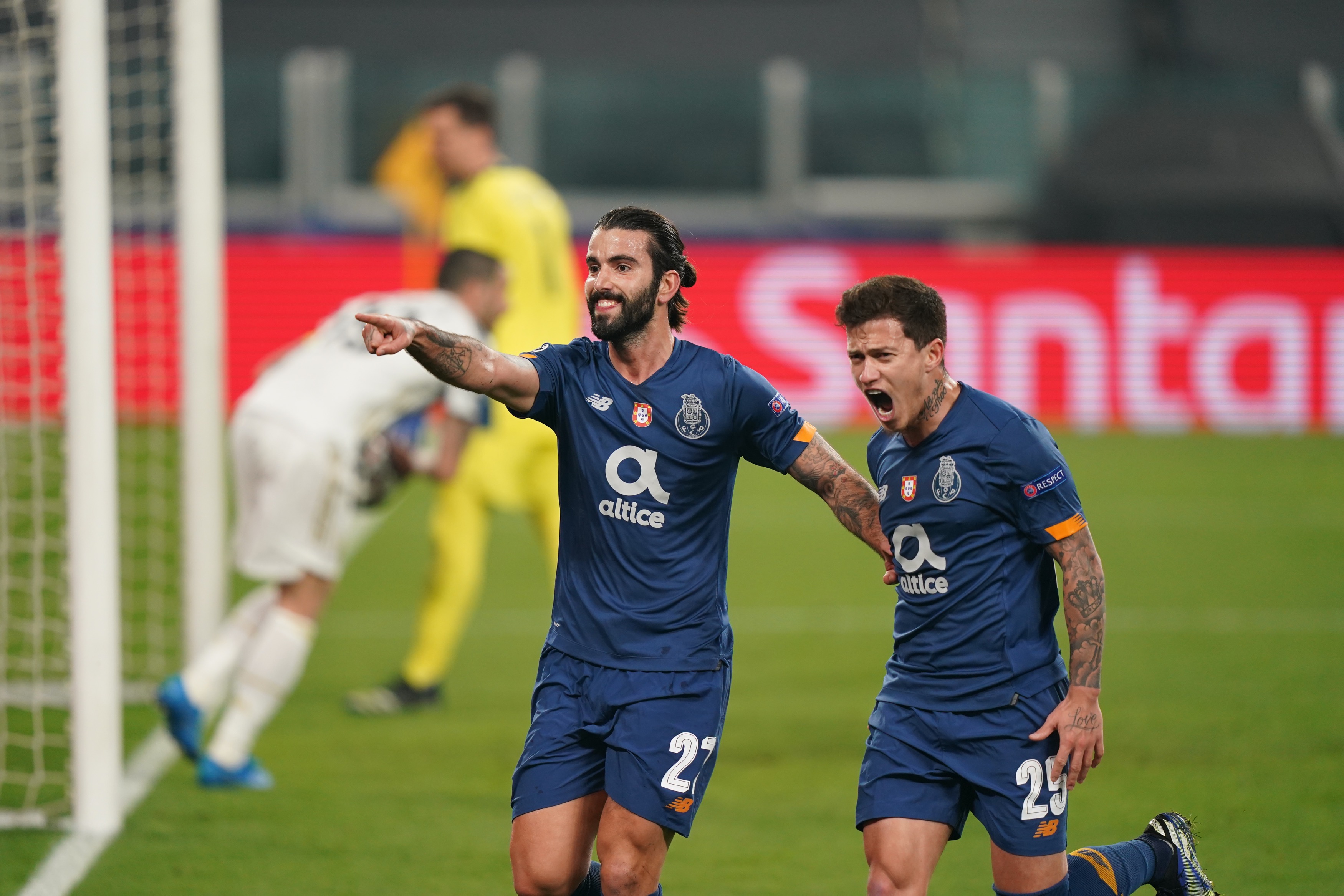 One of the week's best matches with a Champions League round of 16 second leg meeting between Juventus and Porto. Juventus had a lot of reputation on the line considering they signed Cristiano Ronaldo for the sole purpose of delivering Juventus a Champions League. They didn't sign him to win the league title they were doing before him, and we're more convincing in doing so. It all came down on the line against the Portuguese side that scored in the first minutes of the first half and the second half in the first leg in Portugal. Juventus did get an away goal through Federico Chiesa, giving them a sense of hope going into the second leg at home. In the previous two Champions League campaign, Juventus lost against Olympique Lyon and Ajax teams that they were heavily favored against. This was another team that Juventus needed to be careful about underestimating. Some mistakes may have led to the goals in the first life Oporto came to play in the second leg. Porto attacked Juventus early in this game, coming close on a few different opportunities and hitting the bar. The Italian side was playing a bit to open. Juventus rested Reynaldo ahead of this game, and he ended up playing one of his worst games of the season; however, it was a little back and forth in the early part of the game. Juventus had some opportunities, but we saw the incredible defensive performance from Porto's backline, especially Pepe and a goalkeeper who made a lot of great saves down the stretch. early in the first-half, Juventus gave Porto a gift they came into the box like they had on numerous times in the early parts of the game and Porto was shoved Inside the Box; the referee wasted no time pointing to the spot with no hesitation. Ultimately the right decision Juventus giving Porto an opportunity they otherwise would not have had. Oliviero stepped up and converted at Porto got their away goal. It was a back-and-forth battle with no team really getting that edge; even though Juventus really pushed at the end of the first half, Porto took advantage in the second half. Juventus now needed two goals to turn this around. Juventus this season was fading now that portal got their away goal; however, Cristiano Ronaldo it did not show up and provided basically nothing. Federico Chiesa came to the rescue to give Juventus a chance. early in the second half, he hit a rocket into the top corner to get themselves a go back. Porto defended really well all game long, but no one was going to stop that strike. That would not be enough Juventus would need another one even though, for the most part, Porto try to park the bus and hold them off as much as possible using defensive awareness to provoke it they had their chances just to add to the lead but didn't want to take any risks until it was necessary. A beautiful cross into the box met Federico Chiesa's head, drilling the strike in the back of the net Juventus took a 2-1 lead in the game, the first leg's exact scoreline. However, the job wasn't done if the score stood the same, it was going to take extra time. Porto's defensive approach made them kind of dictate the game however, Porto did push forward and had some chances, even hit the post in the second half. The ball was still in their Court even if the game was in Italy and the score was tied. the game went into extra-time, and in the 114th minute Olivero came up again horrible wall in Juventus have in preparation for a free-kick very weak as the portal midfielder took advantage of that she snuck it underneath the wall into the bottom corner Chesney try to get a hand to it but ultimately pushed the ball in the back of his net Porto erupted getting a second away goal. With about seven minutes to go, they needed two goals to see themselves through. Adrien rabiot got a goal back for Juventus, but it wasn't enough as Porto stood firm, holding off Juventus to finish the job. Juventus win this game 3-2 but portal win the tie 4-4 on aggregate what Porto gets the nod because of their two away goals. This is the third year in a row Juventus have gone out to a less talented team that they have underestimated. The sole purpose of Cristiano Ronaldo coming to Juventus was to take them to the Champions League. Glory Juventus has gone out to Porto Ajax and Olympique Lyon. this is not a team that has winning intangibles anymore; the Cristiano Ronaldo thing now just looks like a PR move he was horrible in this game, and he's only had one iconic moment in the Champions League for Juventus the coach doesn't quite know what he's doing the team is not good enough there are very few positives to take from this entire game the only thing they can hang their hat on is Federico Chiesa is in for the Long Haul at Juventus this one is on a lot of people but considering the way Cristiano Ronaldo speaks about how great he is he shrunk in his biggest game of the season this team was better before he got there they play as eleven individuals, not a team. Juventus's reputation in European football just took a massive hit considering the size of a club in the fact that Juventus have been to multiple Champions League finals; this is embarrassing yet because of the mentality, but they have shown in games; like this is a lot of things and upset? definitely not.