Roma is coming into this game coming off a 3-0 Victory against Shakhtar Donetsk in the Round of 16 of the Europa League. Following this matchup, they travel to Parma to take on one of the bottom teams in the League. Roma has collected mutually every point outside of the top six. Only Benevento has managed to get something from the outside of that. Roma and Parma battled in November at the Stadio Olimpico in a really routine victory for the Romans. They ended up winning that game very easily, winning 3-0. Last weekend in the league, they picked up a 1-0 victory over Genoa and looked to keep it going against the league's second-worst defense. Roma will come into this game as massive favorites, largely expecting to pick up all three points. Even though Parma has played well as of late, it would be very surprising if they even give Roma a game considering the size of a mismatch between them. Roma head out on the road but should not affect their form. Will Roma go to Parma and handle the business, or will somehow someway Parma show something finally? This season we will find all that and more when Roma and Parma go to battle on Sunday afternoon. They typically operate out of the 4-3-2-1 formation. The key player for Parma Will likely is Luigi sepe. Parma's goalkeeper can make the big saves down the stretch. Potentially, he could be vital and trying to make this game close because it is so lopsided Parma could be humiliated if they don't get great production out of the goalkeeper.
Roma's Lineup and Form WWLDW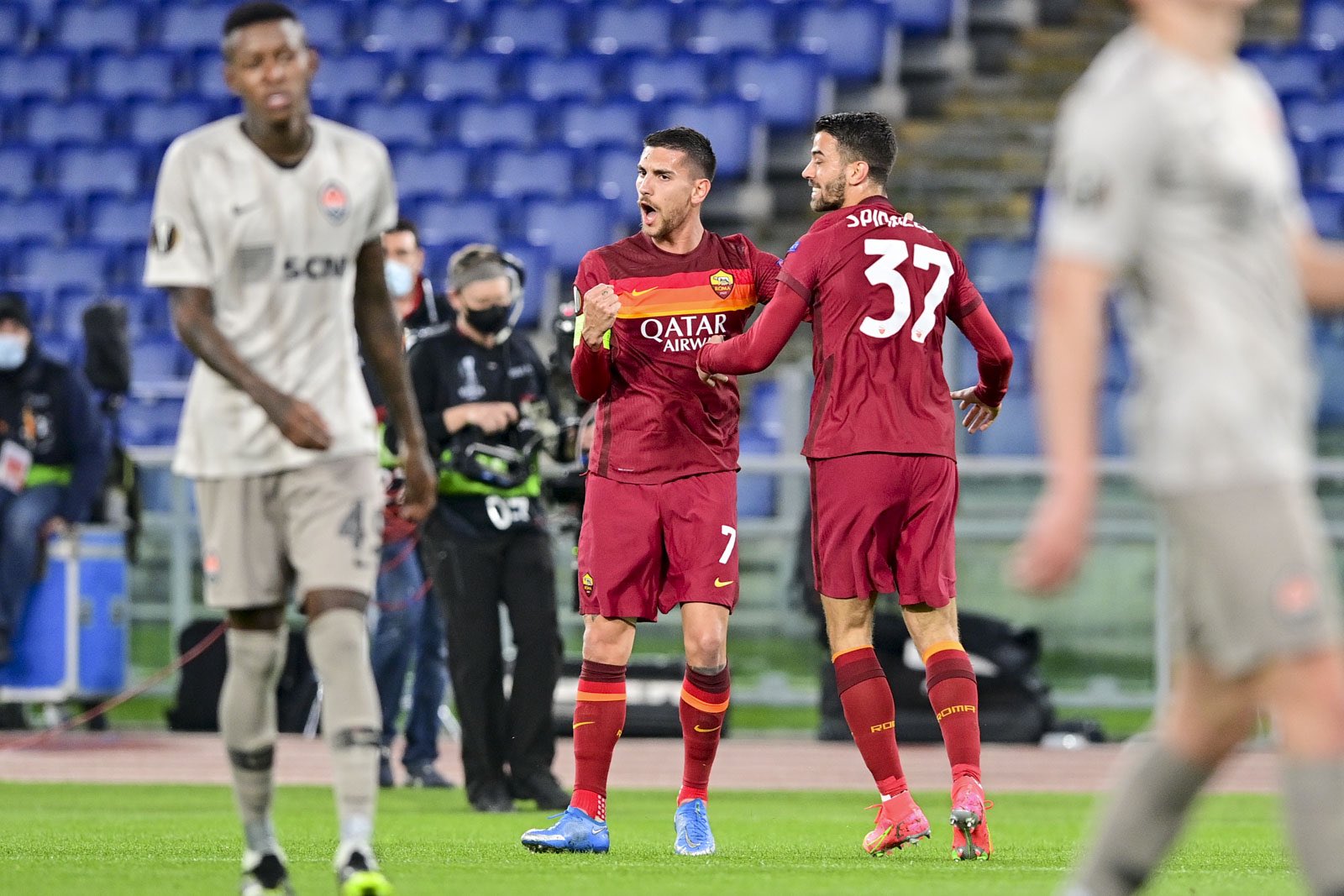 Roma is largely expected to operate out of their typical 3421 formation. It could be some changes made ahead of the game, but nothing too drastic. In goal, we can expect to see Pau Lopez. The back three is likely to consist of Max Kumbulla on the right, Gianluca Mancini on the left and Bryan cristante in the middle. The defensive Midfield is likely to be a pairing of Gonzalo Villar and Adamo Diawara. The wing-backs shouldn't change all that much Leo spinazzola on one side, Rick karsdorp on the other. Mkhitaryan is expected to miss the match because of this. Stephan El Shaarawy is likely to get his first start in the Roma colors as he's likely to sit underneath the striker. On the opposite side, we should see Captain Lorenzo Pellegrini. Then upfront as Roma's central Striker should be bojar mayoral. If there's one player to look at in this matchup from Roma's side of things, I will look at Gianluca Mancini, who has scored in 2 consecutive games while commanding himself in the backline Roma but look to get another clean sheet on Sunday.
Manager: Paulo Fonseca 
Roma Predicted XI (3-4-2-1): Pau Lopez (GK); Gianluca Mancini, Bryan Cristane, Marash Kumbulla; Leo Spinnazolla, Amadou Diawara, Lorenzo Pellegrini, Rick Karsdorp, Stephan El Shaarawy; Borja Mayoral
Parma's Lineup and Form DLDDL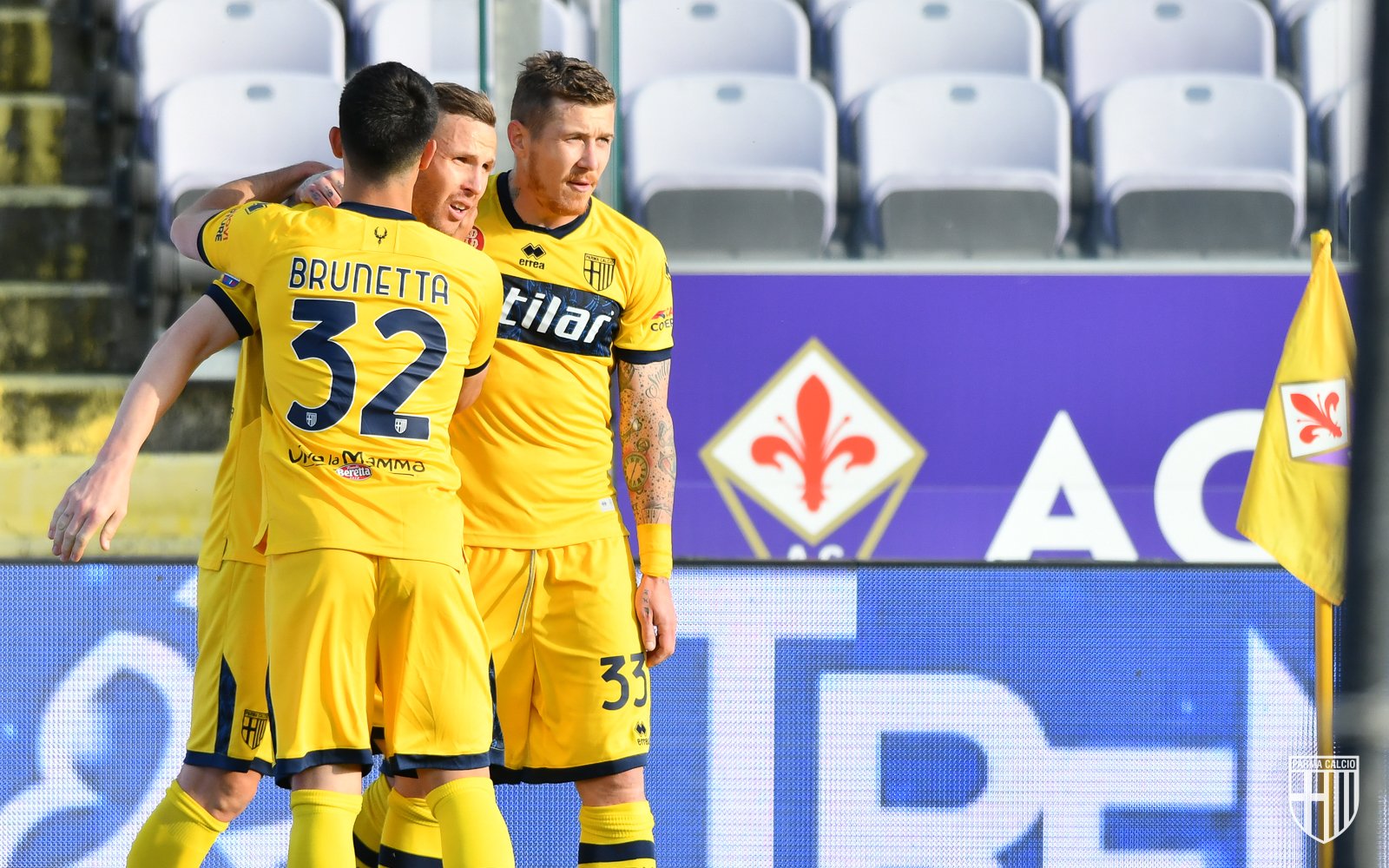 It has certainly been a really horrible season for Parma, looking to end their shameful winless run. Parma has not tasted victory in their last 17 games and is deep in the relegation zone with very little hope of trying to survive it. Parma is obviously a club with a lot of history that did a lot of work to try to get back in Italian football, but it seemingly looks like their time here is coming to an end. Even though they have played well over the last 3 weeks, it's hard to imagine Parma giving this Roma team any problems. They have already gone through two coaches, and their current manager will not be able to sit pitchside after getting a yellow card against Fiorentina. They lost their best player Kulusevski in a transfer to Juventus and never had an opportunity to replace him. They signed some players in January to solve their goalscoring problems yet not giving them the game time. If they get relegated, it is ultimately their fault. The solution to getting themselves out of the relegation zone has been sitting on the bench for the last several weeks. Parma signed Dennis Man from Steaua București he had 17 goals and six assists this season before making a move to Parma. At the time of the transfer, he had more goals than the entire team. Yet their unwillingness to play him solid minutes continues to Boggle me. They also signed Joshua Zirkzee from Bayern Munich, another player who has spent most of his time at Parma on the bench. Parma has two players that are capable of scoring goals. Yet, they refuse to give them solid game time, so ultimately, if they get relegated, it's their own, considering that one of the solutions to their problems is on the bench and are not exercising them. Their defense is also an issue; they have not been able to close out games when they are in the lead, which is not a common occurrence. Especially against a team like Roma, it's going to be very difficult for them to pull it off considering the lack of resources and the lack of conviction they have defensively.
Keys to the Game 
Lugi Sepe Performance 

Stack the deck defensively 

Start Dennis Man and Josh Zirkzee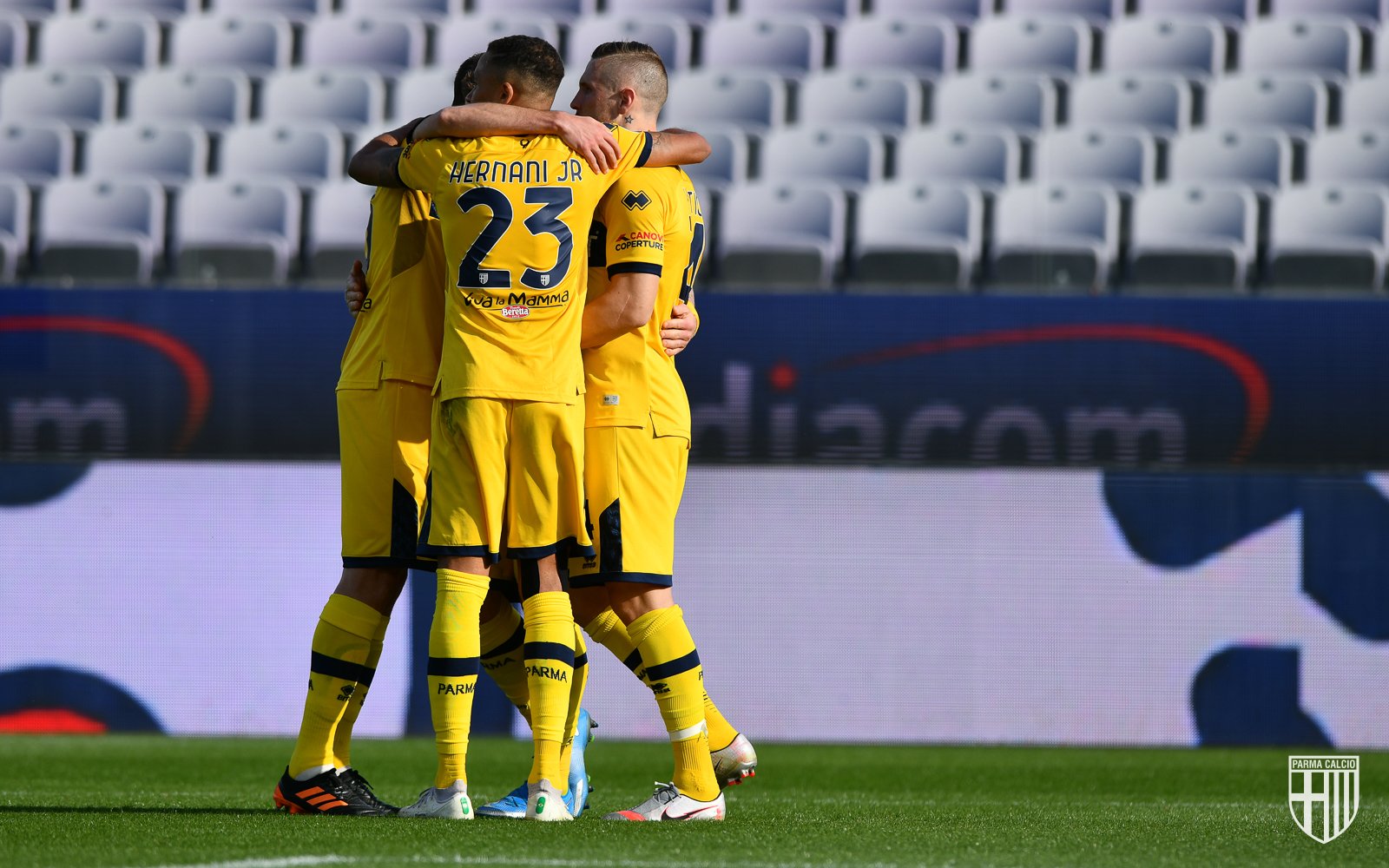 Parma does not have a route regardless of what they can do to win this game and probably even get points. Against a Roma team that can hit on the counter is hard to imagine Parma even being in this game for all that long. However, the hold off the inevitable Doom or to potentially avoid total humiliation, Parma must do three things very well, and all these things are a massive stretch. First, off they must play very defensive football. The best that they have is trying to play for a goalless draw. Stack the deck with as many bodies as possible and keep Roma as an arm's length by dropping back the Midfield into the backline to create some side of Illusion that will make it really difficult for Roma to counter them. This is very difficult and is wishful thinking but defending at a high level is very important. Secondly, Luigi sepe needs to be at his very best. If he doesn't have an extraordinary game, Parma will be ripped apart regularly. There's not much that Parma can offer attacking-wise in other games; there's certainly the potential of Parma getting all three points and finding the back of the net on multiple occasions that's just not going to happen against Roma. Parma, if they want any sort of attacking positivity, they must start to Dennis Mann and Joshua Zirkzee together. The entire point of signing these two talented players was to save them from the inevitable relegation. Since they have arrived, neither of them had played a significant amount of time, and in my opinion, that is largely why they're in this situation. If Parma is able to do all three things really well, and maybe they just lose this game 2-0, there's not a lot of optimism you can take here, so losing by less than three goals actually would be looked at as positive. In all honesty, they don't have much chance; all Parma can do is try to execute on those three things just to make it a little closer and not humiliate themselves.
Manager: Andrea Tarozzi
Luigi Sepe (GK); Andrea Conti, Mattia Bani, Riccardo Gagliolo, Giuseppe Pezzella; Hernani, Gaston Brugman, Jasmin Kurtic; Gervinho, Yann Karamoh, Dennis Man
Be Aggressive on Counter Attack

Get Mayoral back in form 

Get another Clean Sheet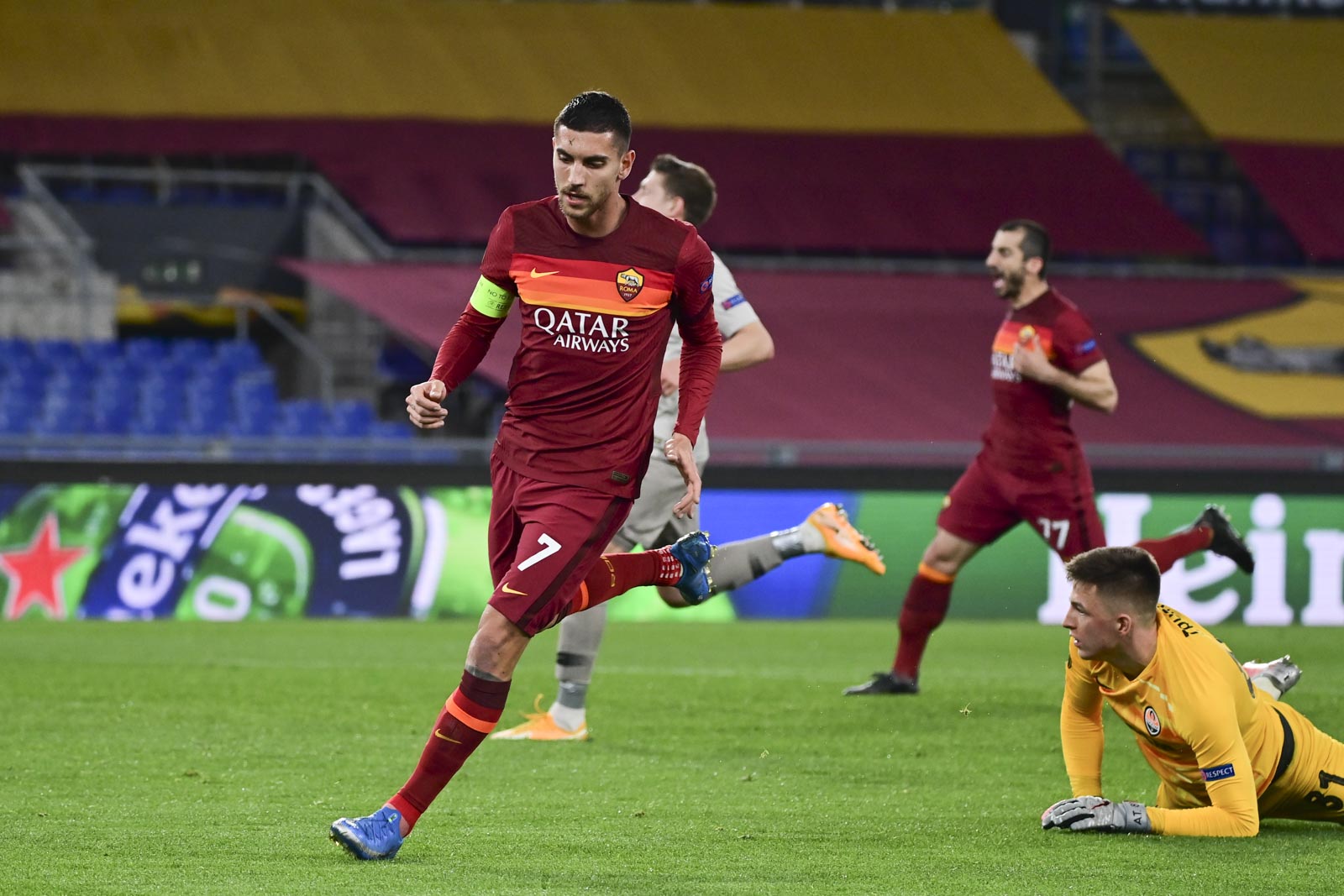 In all honesty, this isn't a difficult game to break down. From Roma's point of view, they know exactly what to do, and if they're able to execute, they shouldn't have any problems. However, just for the benefit of the doubt, if Roma can do these couple of things, this game should be well in their hand very quickly. Roma should go out of there and try to be aggressive. Attack them from the first minute of the game, and without some of the absentees, try to replicate what they're able to do at home against Shakhtar Donetsk in the Europa League. Against Genoa, they did not attack very well at all. They really kind of approach the game with a very pessimistic way about it; the game in the Europa League was much different; they were able to his hack it even with their best player and the glue to their counter-attack Jordan veretout out with injury. Mkhitaryan is likely to miss the game, but his injury does not sound like it will be severe. This is an awful team that they're playing against here bojar mayoral, for the most part has had a very productive season with 11 goals and seven assists in all competitions; he is not the total answer, but at the same time, he does seem like a player that Roma will look to next season as well even though they'll probably buy another Striker. Parma is not very good, and they're terrible defensively, which is why this is a great platform and opportunity for a player like mayoral to try to get back and form. He did have an assist on Thursday, but for the most part, he hasn't quite been the player he was just a couple of weeks ago this is a chance for him to get back on form find the back of the net as he did in the first meeting and try to pull this Victory off without too much frustration or difficulties. If he can get a good performance here will only become more confident for the next two games against Shakhtar Donetsk and Napoli. Then, finally, it matters because Roma will rip them apart, but they should try to get a clean sheet yet again. Roma's defense, when healthy, is one of the best in the league, but they have not been all that healthy this season. They do have some goalkeeping issues as well, but Lopez did perform well on Thursday, and it's had to clean sheet in 2 consecutive games; getting a third clean sheet in a row here would allow them to continue to play at a competent way about themselves. I don't see a scenario in which Roma doesn't pull this off if they do these three things; not only will they win this game, but they will be able to look at this in a totally different way while improving different facets of their team.
Prediction: 5-0 Roma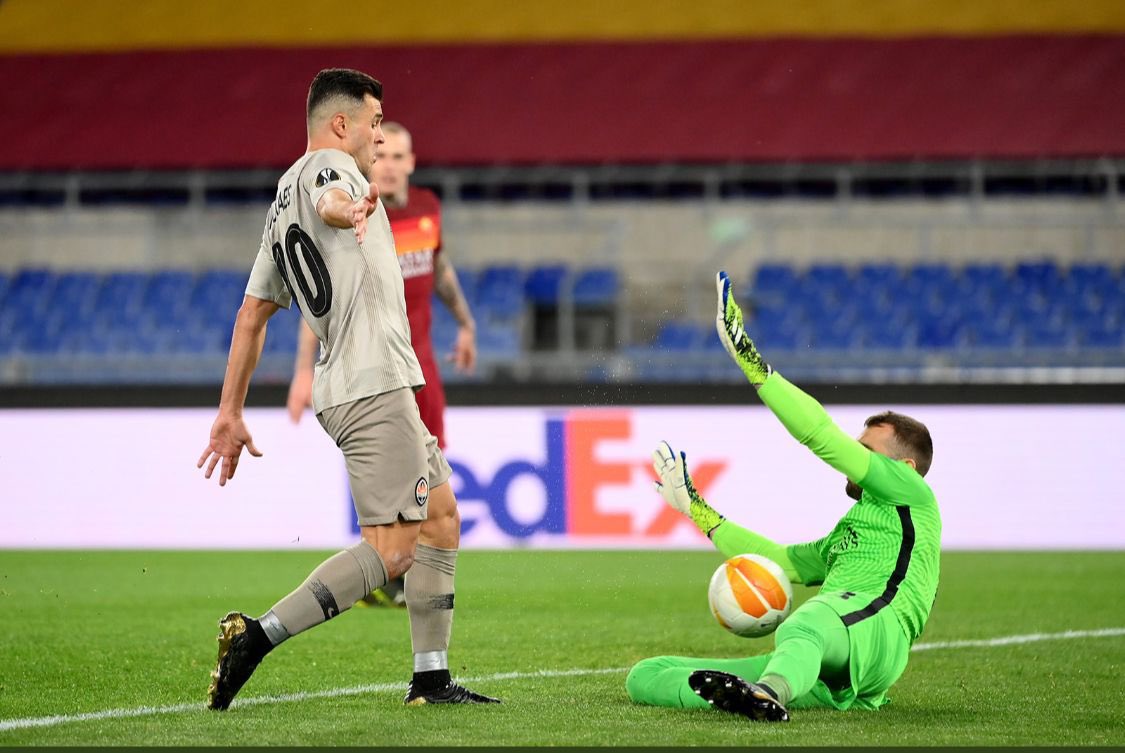 Parma has one of the worst defenses in the league, and Roma can hit on the counter regularly, even without their best player. They have proven the ability to do that, especially being highlighted of that fact on Thursday. Roma wins 5-0; that may seem like a big number, but considering how bad Parma has been defensive, this is the type of game Roma really could run off to school, and I suspect that that will happen. Parma has a chance to get back in the fight for safety, but it just won't happen this weekend.
A.S Roma's Gianluca Mancini 
Parma's Lugi Sepe 
Match Details

Date: Sunday March 14th
Venue: Stadio Olompico
Kickoff: 9:00AM (USA) 3:00PM (ENG), 4:00PM (ITA)
TV Broadcast: ESPN+