The international break comes to an end this week as we return to League action. Roma will head out on the road to do battle against Sassuolo for the second time this season. It was a controversial goalless draw in the first matchup between these two teams at the Stadio Olimpico. In that game, two goals from both teams were disallowed. Roma is not coming into this game with their much confidence, having lost two straight games and mutually killed any possibility of qualifying for the Champions League this season as they fell flat against Parma and Napoli. Meanwhile, Sassuolo it's starting to gather some momentum over the last couple of weeks. Both Roma and Sassuolo are dealing with significant injuries and suspensions. It is a rather difficult one to call Roma going to this as slight favorites as Sassuolo are expected to be without Berardi and Caputo but nonetheless, it's a tough one to call with Roma having significant problems as well. Will Roma seek revenge get all three points, and get their season back on the right track, or will it be more of the same? We will find all that and more on Saturday night.
Form and Lineup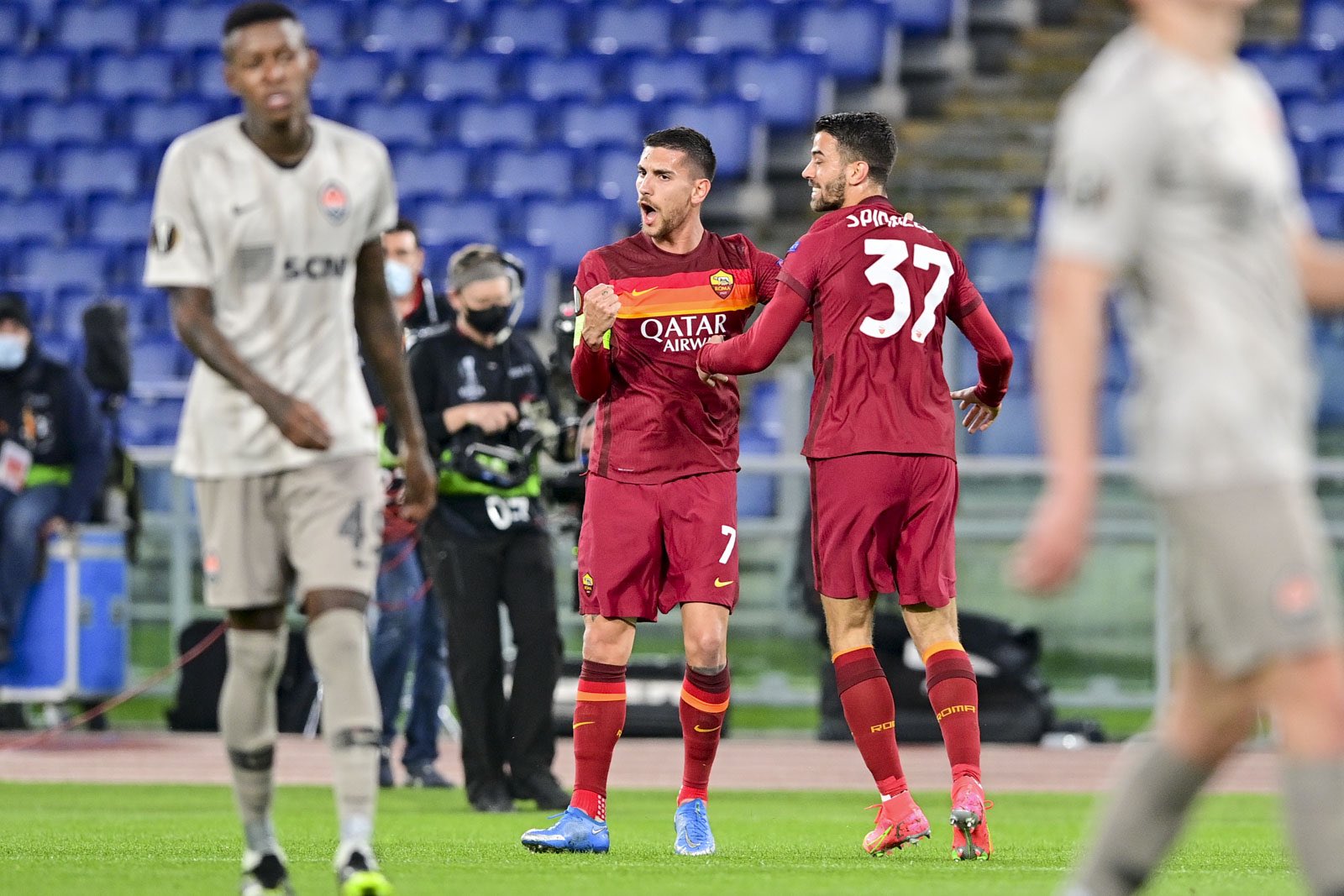 Roma is highly expected to operate out of the similar 3421 formation. In goal as always will it be at Paul Lopez. The back three Roma is expected to be Gianluca Mancini on the left, Federico Fazio on the right, and Chris Smalling in the middle. Bryan cristante is still injured, and Max Kumbulla has been sidelined for the rest of the season after picking up a knee injury while on International Duty with Albania. The wing-backs should stay the same, with Leo spinazzola on the left and Rick karsdorp on the right. In a defensive Midfield, we should have a slight change with Diawara alongside Lorenzo Pellegrini. Gonzalo Villar is out due to suspension, As Romans Captain will have to drop in the defensive area. On that left-wing should be Stephan El Shaarawy, and on the right-wing, we can expect to see if Pedro Rodriguez. Upfront as the central Striker as always, Bojar Mayoral is highly likely to start even though there may be a slim chance that edin Dzeko gets the nod.
Manager: Paulo Fonseca 
Roma Predicted XI (3-4-2-1): Pau Lopez (GK); Gianluca Mancini, Fedrico Fazio, Chris Smalling, Leo Spinnazolla, Amadou Diawara, Lorenzo Pellegrini, Rick Karsdorp, Pedro, Stephan El Shaarawy; Borja Mayoral
Sassuolo Lineup and Form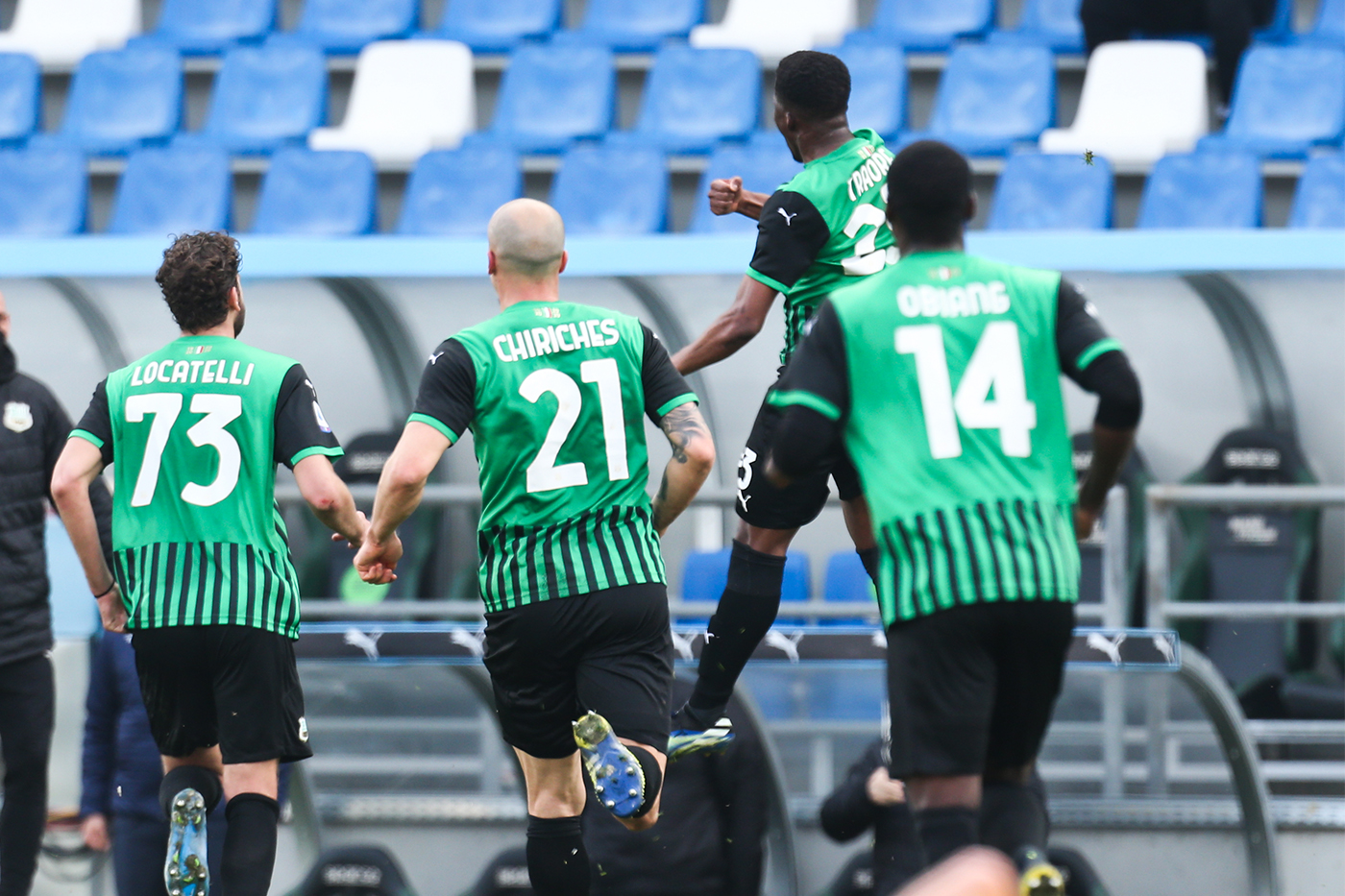 It has been a rather strange season for Sassuolo. They have been one of the surprise packages in Italian football. During the first quarter of the season, they looked like a team that would be hunting for European football as they were in the Champions League and Europa League conversation for several weeks. Eventually, they returned to reality and dropped out of those races for the most part but still managed to be comfortably in the top seven. Regardless of what the expectations were at the beginning of the season and what they became once, they started playing well, and this has been an incredibly productive season for Roberto De zerbi and Sassuolo. They have a lot of powerful pieces in this team. You could argue that many of them will depart after the season, but certain qualities make it really difficult to break them down. They haven't quite been the same since the beginning of the season but are still a strong side that can be very difficult to handle. They typically operate out of the 4-2-3-1 formation or the 442. It really depends on the situation; they have Personnel to fit in both setups, so it's tough to say what they will do regularly, but those are the two formations that are most frequently used in this team. They will be missing Berardi and Caputo, which makes things a little complicated, but I wouldn't count them out; they still have the capabilities of getting something in this game especially considering how poor Roma have looked over the last few weeks.
Manager: Roberto De Zerbi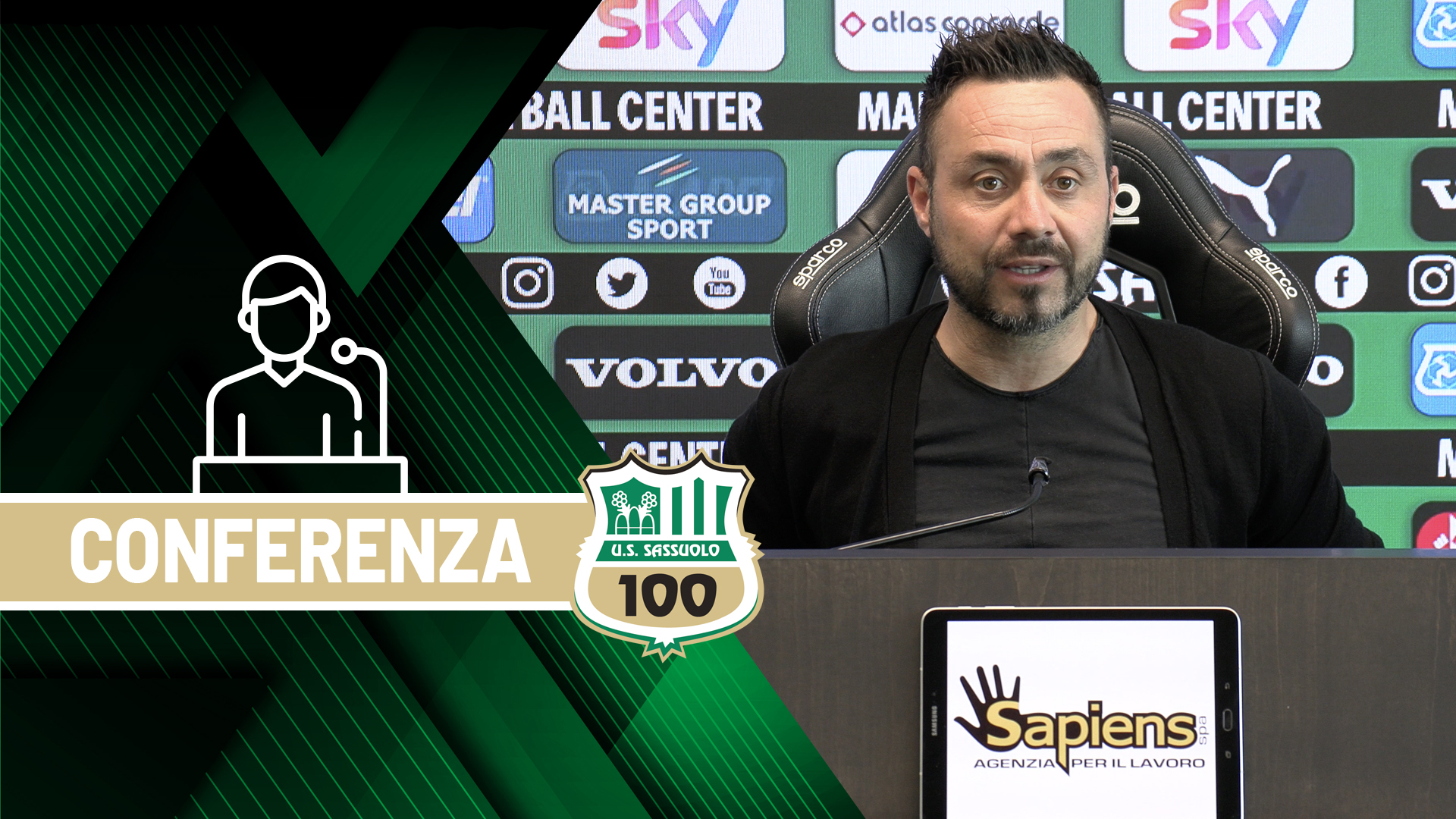 Sassuolo possible starting lineup: Consigli; Muldur, Chiriches, Ferrari, Rogerio; Obiang, Locatelli; Defrel, Traore, Boga; Duricic
Keys to the Game 
Don't Put themselves in Harms way 

Service Mayoral 

Control Possession 

Roma comes into this game as slight favorites, mostly because of the absence of Girardi & Caputo. Roma must take advantage of this aspect if they're going to win the game. to do that, they have to execute in a few different ways for that to become a reality. It's unclear whether or not edin Dzeko or a bojar mayoral will start in this game. My gut is telling me that bojar mayoral will get the nod, meaning they have to play a way that helps his skill-set. The wing-backs are important especially considering all the absentees that Roma have both in the Midfield and in the backline. Rodger Ibanez, Max kumbula, henrikh Mkhitaryan, Gonzalo Villar, and most importantly, Jordan veretout are all out, meaning Roma has to find different ways to attack. Jordan is the link pin of the counter-attack counter-attacking style. It just doesn't seem like a realistic option because of the weakness defensively; Roma needs to do one thing, particularly, don't put themselves in harm's way. They Might concede, but the important thing here is not whether they do; it's if they don't be the reason why. No mistakes in the backline or the goalkeeper and Sassuolo will have to beat them simply because they played better, not because Roma helps them in that aspect. Finally try to control possession should not be difficult, but considering the form of a lot of Roma's attacking players, Roma does not want the opposition dictating what they will be able to do and what they want. Roma needs to be in control all the games, and if they're able to dominate possession, they'll have a greater chance to win. Service mayoral, don't make these mistakes, and control possession; if Roma can do all three things, they could find a way to pick up maximum points; however, that's easier said than done.
Get Boga playing at his best

Win midfield battle

Find Alternatives without Berardi and Caputo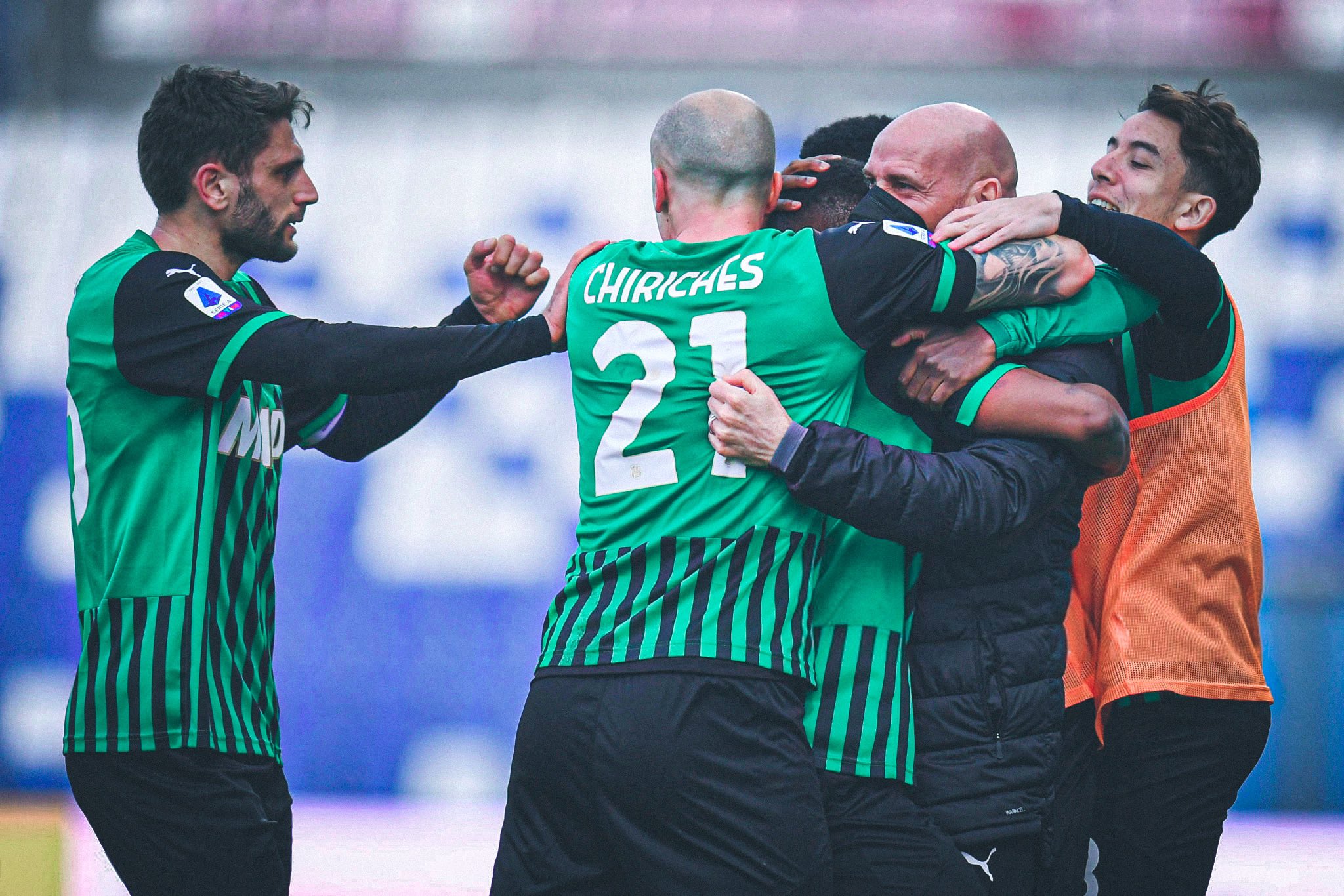 Sassuolo, much like Roma, has to deal with a lot of absentees and some important ones, in fact. They could be without their top two attacking players, which could cause a big problem for themselves. However, Manuel Locatelli is expected to be there. There's a slight chance he misses, but it's still very likely that he will start this game because of the issues that Roma have had in the Midfield since Jordan went down, and they will be without one of their starters in that area, the Home side must win the Midfield battle. Having Manuel Locatelli in that team helps them immensely; they must dictate the game through the Midfield, especially if they can dominate in that area. Secondly, there must be a Jermaine Boga sighting. Last season he was one of the League's best players and made my team of the season. This campaign just hasn't been the same. I don't know if it came down to the transfer speculation or what the case is but at his best, Jermaine Boga is an animal; he ripped apart Roma twice last year Sassuolo needs to find a way to get him going playing with confidence. If he's able to perform at the peak level we saw for him last season they we'll have a great chance to pull this off Boga needs to be superb; if he is, they got a great chance. Finally, I don't know what they will do, but they need to find some alternative point of attack when it comes to how they're going to approach this game. Berardi and Caputo are both gone, meaning they will need to find a better solution to break it down. Roma, they have the players to do it even without those two. It's just a matter of figuring it out. They should come into the game with some sort of plan of what the alternative will be if they can find one and it works early. They very well could walk away with all three points.
Predictions: 2-2 Draw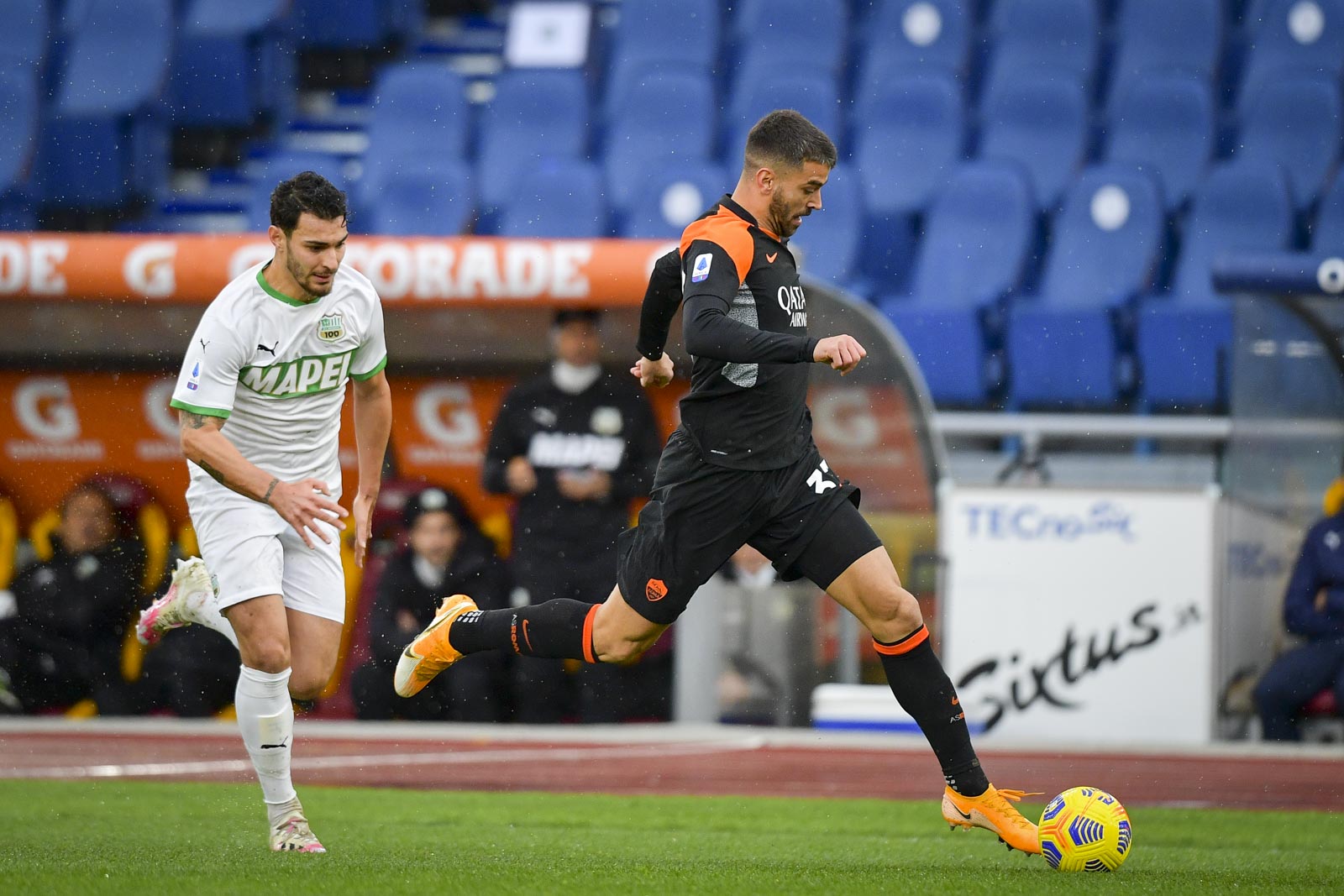 This is a type of game that's extraordinarily difficult to call. There are arguments to be made for both of these teams Sassuolo are without their two best attacking players, which begs the questions how will they attack with great success that we're going Roma's favor than on the flip side Roma are in terrible form, and it without their best two players they have not been able to function without Jordan, and with no Miki it's going to be difficult for them to find that rhythm. That would go into Sassuolo favor is too close to call; neither one of these teams is playing great, and they all will be missing important pieces to their team because of that. I think this has a tutu desmond written all over it. I expect both sides to score, but I don't think we will get a winner on Saturday night.
A.S Roma's Lorenzo Pellagrini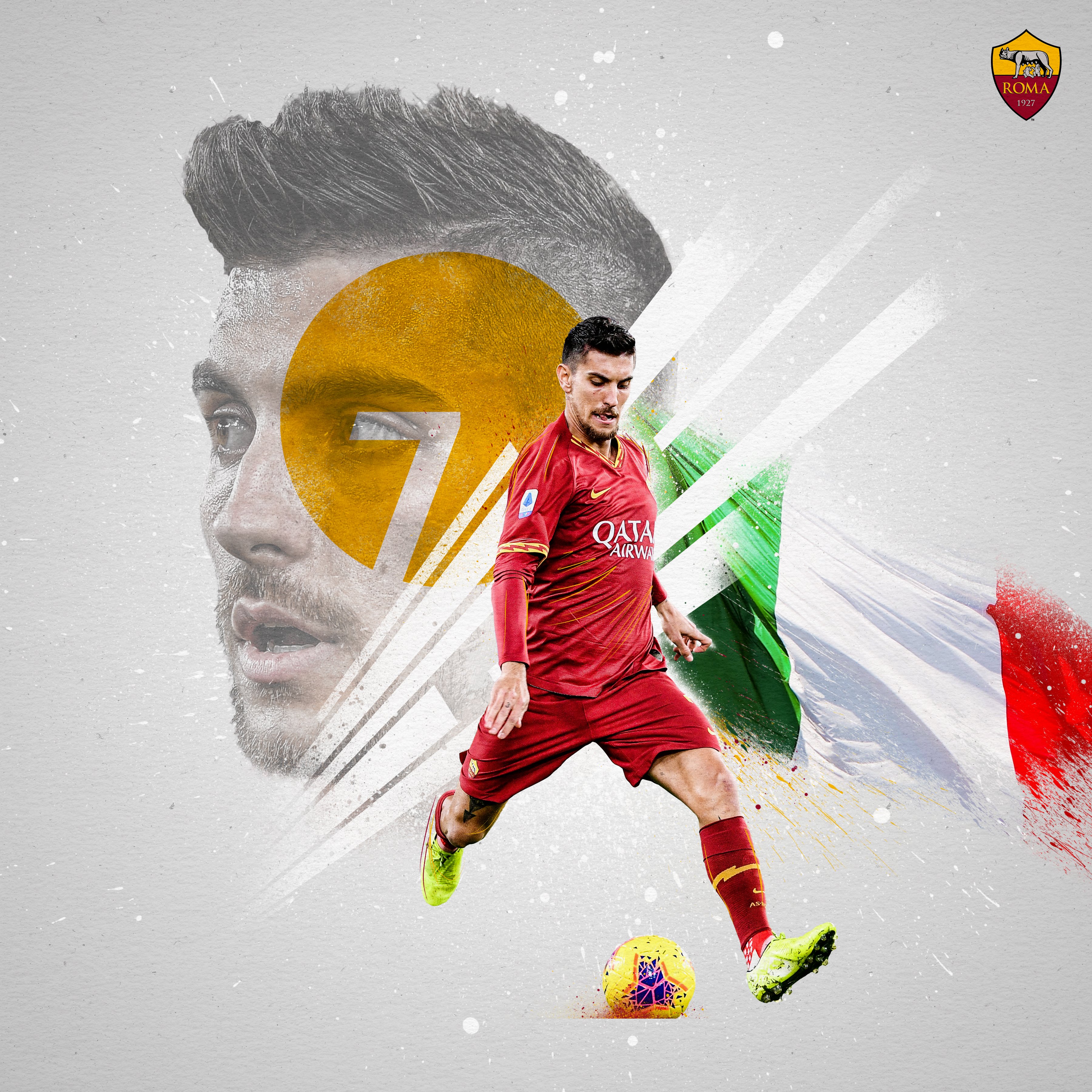 Sassuolo Jermaine Boga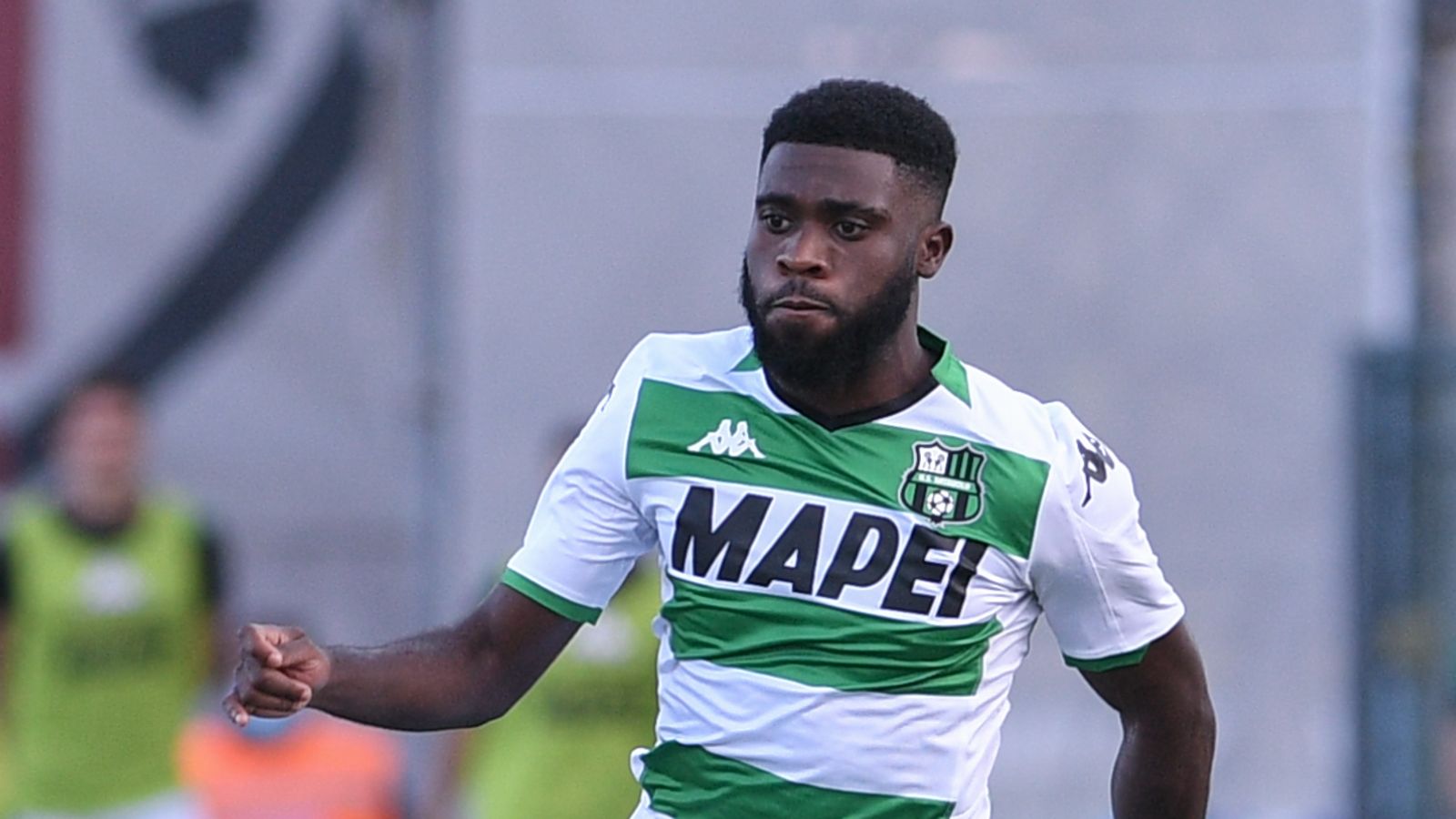 Match Details

Date: Sunday April 3rd
Venue: Mapei Stadium
Kickoff: 8:00PM (USA) 2:00PM (ENG), 3:00PM (ITA)
TV Broadcast: ESPN+