First Serie A Start for American Talent Bryan Reynolds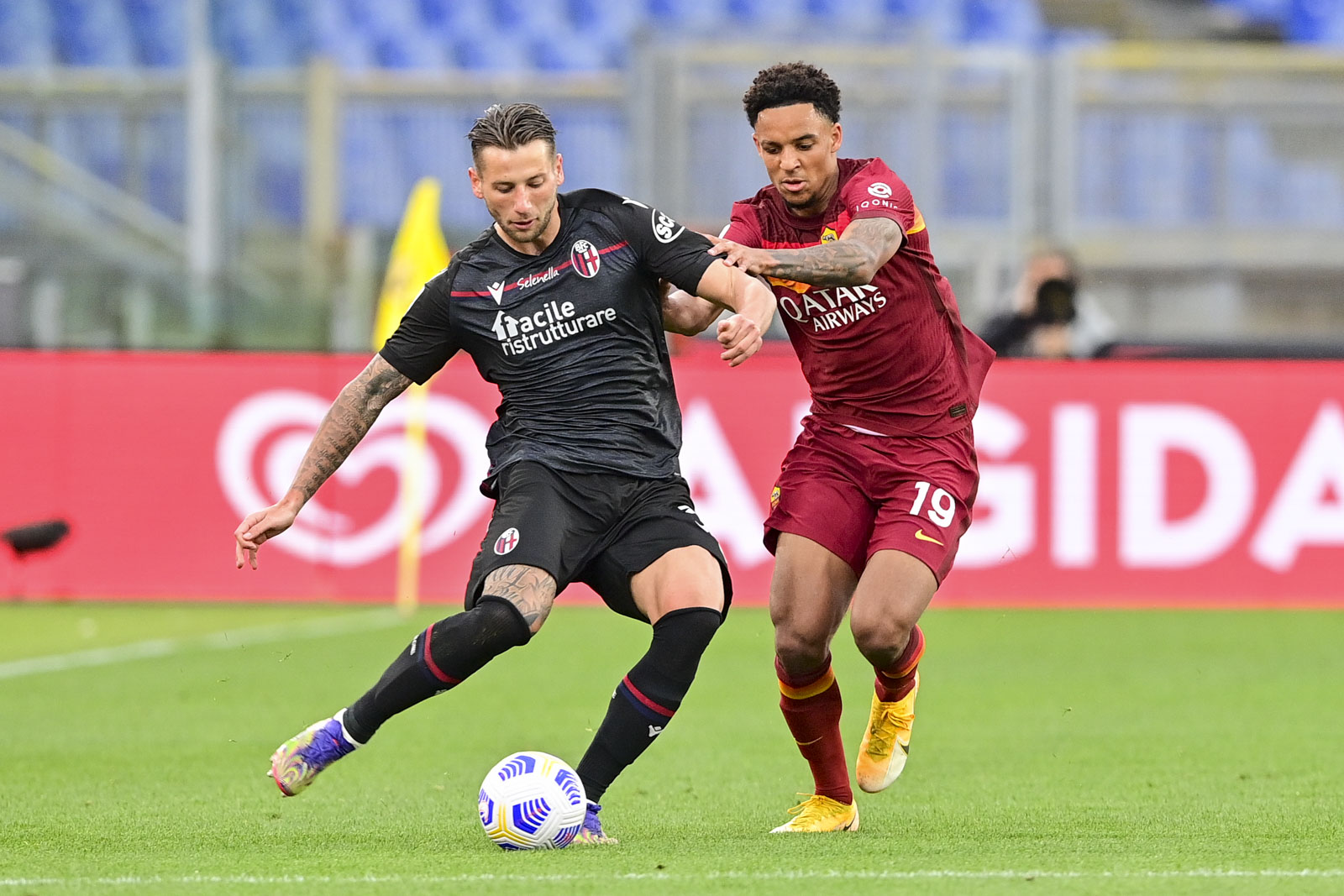 American wing-back Bryan Reynolds joined Roma from FC Dallas for 7.5 million in January. It took almost the entire month of January to complete the deal, but Roma eventually got the deal done. A collection of u.s. American talents that have come and ventured into Europe. He joins Weston mckennie in Serie A as the only other American in the league. He has not been involved with the first team all that much since he has arrived. He played about 25 minutes against Parma, making his debut a couple of weeks ago. He has been featured on the squad list relatively often but hasn't quite cracked into the first team regularly. Bryan Reynolds, it's only 19 years old; it still has a lot of room to grow. Yesterday afternoon the youngster was given his first start in Serie A at 19 years old; he became the youngest American ever to make a Serie A start. With Roma having a mass of Europa League match on Thursday night at the Stadio Olimpico, Rome rested a fair amount of their starters ahead of the match to keep everyone fresh for a game that will Define their entire season. With Leo spinazzola getting injured and Ricardo calafiori likely to start on Thursday, Bryan Reynolds what's good in the green light making his first start for the team. Roma ultimately secured a 1-0 victory with a late first-half goal from bojar mayoral. The American played 68 minutes before being replaced by Rick karsdorp. An amazing moment for the youngster getting his first start and one of the world's biggest leagues is certainly an honor and a privilege after having been an MLS player just eight months ago. As far as the performance itself, it was a little up and down. The first half, the nineteen-year-old struggled to get any rhythm going in the game. Came across as quite nervous. Made some mistakes, none that cost Roma, but it just was a little bit of a rocky start for the the wing-back. The in the second half, his performance is much improved. It wasn't an overly outstanding performance from him, but there were moments where he looks special with Byan Reynolds. It's just going to take some time for him to adapt to the circumstances and a new league. I thought he played at least decently well. He didn't make mistakes that cost Roma, but at the same time, he also didn't do anything extraordinary special. There were elements of special it is clear he's going to be some talent for Roma; it's just going to take some time for him to adapt. But the good thing for Brian Reynolds is he got his first start and play his first game; he's going to continue to get better and improve even though it wasn't an excellent performance, he will only get better with time as soon as he can adapt just a little bit more than he has already he will be an important feature in this Roma team. Remember, he's been in Italy since late January has not been in the country very long with time. He will get more comfortable with his surroundings; we will see the progression, much like we saw from Gonzalo Villar, who made a huge jump this season once he had been in Italy for a more extended time and got comfortable and was able to adapt. There's no reason Ryan Reynolds can't do the same.
Mihailovich Is Overrated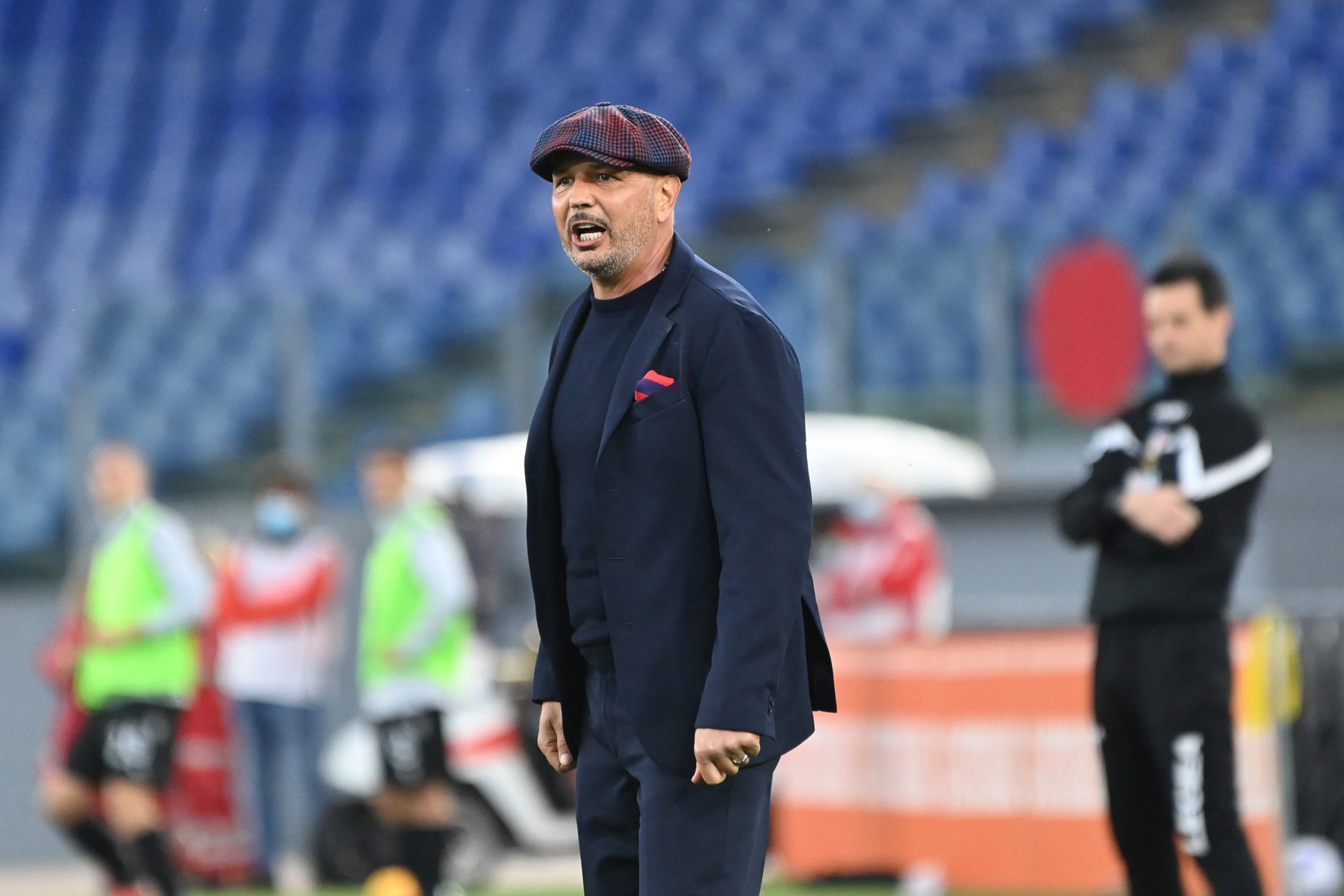 Mihailovich has done some really nice things at Bologna since taking over. Send his honeymoon season where he took Bologna from 19th to the top 10, he has been increasingly inconsistent. In fact, I will take this even further. He has become the most overrated coach in Italian football. Mihailovich has gone through a lot to get where he is. Taking that bologna team to the top 10 and battling through with leukemia, as a character is as a person, he is such a warrior, and everyone should respect and appreciate what he has been able to do over the last couple of years. There's no doubt that he has gone through something unimaginable and has dealt with it while coaching and doing a pretty remarkable job considering. However, this idea that he is in the top tier of Serie A coaches it's just totally ridiculous. He is not half as good as people think he is. His tactical adjustments in the game against Roma on Sunday were pure idiocy. Roma had a challenging opening 45 minutes of that game, and despite bojar mayoral scoring that goal late in the first half, Bologna had an avalanche of chances before then. They dominated the first half had most of the ball, and had opportunities to find the back of the net. They were so wasteful in front of the goal, and their chances weren't necessarily of high quality. Then Roma pounced on the one opportunity that they did half and scored a goal. Roma took the momentum back into their favor and wear the much better team throughout in the second half. Milovich may not control their inability to finish chances, but he is the manager he sets up the team he could have instructed his team differently and approach the game differently. That falls on him. In the second half, he did something genuinely idiotic. Musa Barrow is his best player; he provides a dangerous aspect to the game. He is a difficult player to shut down, and even though Roma was not beaten by him yet, he was having a great game where he had a lot of chances in which he looks like he was on the verge of breaking through. Early in the second half, Musa Barrow was subbed out; not only that bologna second-best player is Matthias Svenberg, who's having a productive game as well he took him out too. He decided to take out his two best players in the second half when losing the game. Bologna did not get a sniff again for the majority of the game until very late on. Roma was able to hold on to a 1-0 lead until the end. Mihailovic takes out his best players; it wasn't for any injury reason either this was a tactical move, one that indeed blew up in his face. Would Roma have still won the game had they stayed on the pitch? It's unclear but taking those guys out certainly did not help his situation as he was exposed once again as his practical and plain ideas that have not translated to the success that the team is capable of. This team has the capabilities based on their talent to be a top-10 team that maybe we can try to push Europa League, but his influence in this team is holding them back to what they could be capable of. Next season he's going to lose his best player, then we'll see how good he is Musa Barrow has carried him signing with Bologna is the reason they've had success, not because of the coach as Mikhailovich makes another erratic decision in a game that was winnable.
Bojar Mayoral has been worth the risk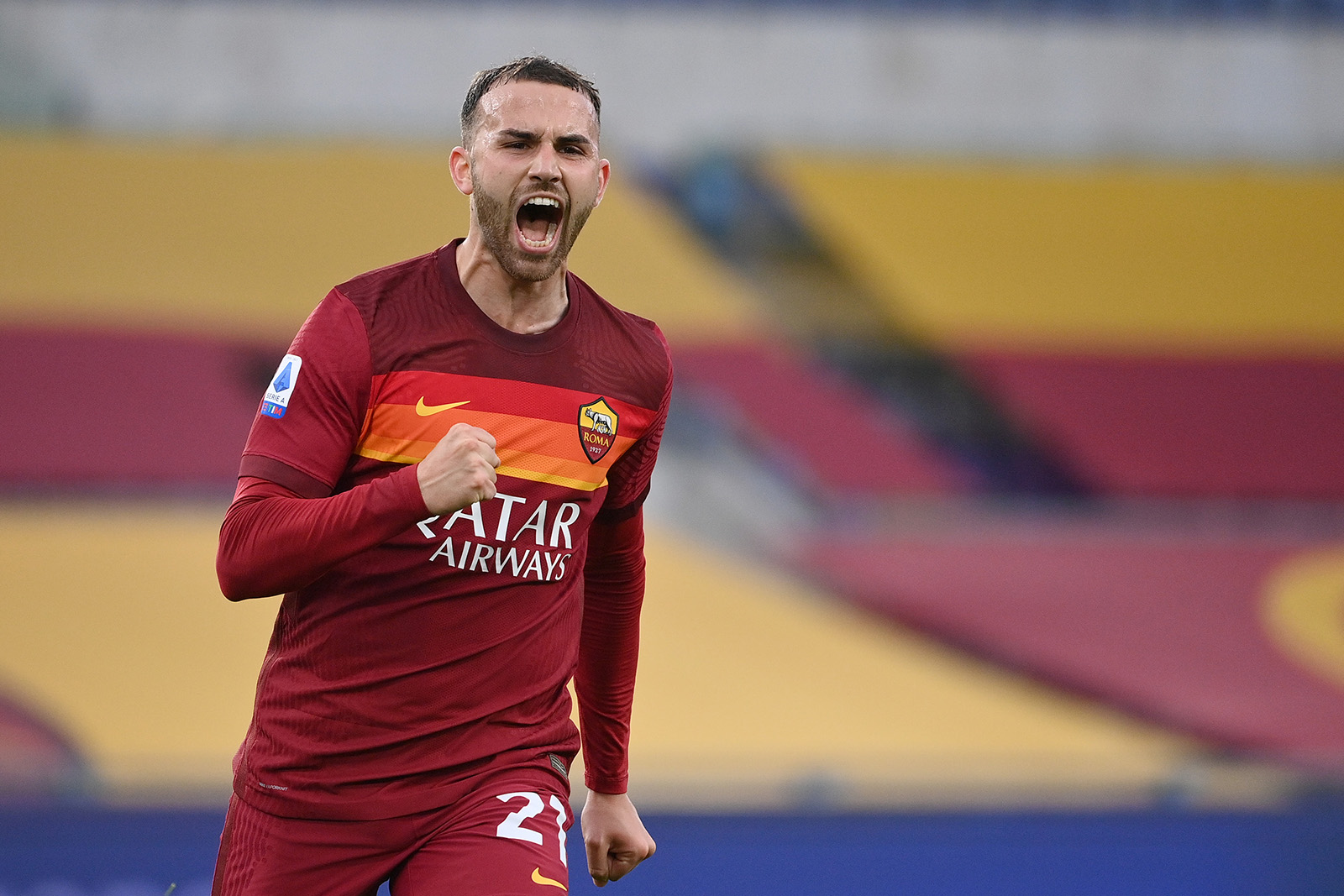 Bojar mayoral continues to grow and adapt in this Roma team. The Spanish International on loan from Real Madrid has had a career season with Roma in the Italian Capitol. He has become the team's number one option at the striker position. When bojar mayoral join from Real Madrid in the summer, the idea was one of two things he would either provide Roma quality and consistency from a backup Striker role or play together with edin Dzeko. Even though he has qualities, he was here to prove a point and never came to the point where the mentality wasn't that he would take over as Roma's number one striker this season. That has happened only because of his incredible hard work and dedication. Bojar mayoral is having the best year of his career. Roma's campaign has had 14 goals in all competitions 7 in Serie A and 7 in the Europa League. He is currently the Europa League top scorer. He has been so incredibly productive both as a goal-scoring option as a facilitator. In all competitions, he has 14 goals and five assists; he's proven to be very effective when he is supported. Hasn't had a really bad game this season. There have been some low moments for the Spanish International, but he is delivered for the most part. He has drastically overachieved what has been expected of him this season. For the price that Roma will have to pay, this will be a bargain. A capable goal scorer that can find the net regularly. Roma has seen enough from him to justify his importance. He will be bought after the loan this season for a measly 15 million. he was thrown into the wild when edin Dzeko had a falling-out with the coach, essentially making bojar mayoral Roma's number one striker this season. He came up big yet again against Bologna. Providing a moment of Brilliance that ultimately led to the three points in their 1-0 victory. He only continues to improve and get better as the season goes on. Considering he was only expected to be a backup Striker that would play in the Europa League, he has shown he has the capabilities, talent, and mentality to be Roma's center forward in the years to come after the edin Dzeko era. He may not be a big name, but at 24 years old, he has had a 14 goals seven assists season with still eight games remaining. He has the potential to even add to what has it in a very outstanding debut season. His 14 goals this season is the fourth-highest debut season from a Roma striker. In the game against Bologna, he showed how good he could be when he is supported. When he's not getting any help, it is complicated for him to show his qualities, for when he's being supported, his movement and position were imposing. Roma will still likely be in the market for a striker this campaign, potentially finding him a strike partner or a very luxurious backup Striker that can rotate, either way, he is proving to be worth the purchase at the end of the season. Edin Dzeko has scored 116 GOALS for the club he had fewer goals in his debut season than Mayoral. This shows encouragement that bojar mayoral can you become something exceptional with Roma. This is only the beginning of his story at the Stadio Olimpico; the Spanish Striker put together yet another outstanding performance in what has been an exceptional season. No matter who Roma approach in the transfer market, the names being mentioned are Andrea Belotti and Vlahovic; regardless, Bojar Mayoral certainly will be heavily involved in the future Great positioning to get on the attack, and when face-to-face with the goalkeeper, he makes a move to create separation from himself and the keeper before sliding the ball in the back of the net as bojar mayoral is the difference as Roma go on to win a narrow 1-0 victory. This is only the beginning. Roma could not have asked for anything better from him this season; he came in with little expectation and has over delivered on everything.