Roma is coming off a surprising 1-1 draw with Atalanta has Bryan cristante late strike gave Roma a point that was largely unexpected based on the team's form. In addition to that, Napoli Lazio meaning that Roma will have a chance to qualify for the Europa League. Roma head out on the road next weekend to battle against a Cagliari team that suddenly has picked up maximum points in their last two games and is fighting to survive the season. With not that much distance between themselves into Torino, they will have a chance to stay up this season, so the next game at home against Roma will be necessary. In the first meeting at the Stadio Olimpico, it was a 3-2 Roma victory. Roma is looking to build on that early performance and grab maximum points here to close the gap between themselves and Lazio. Was that performance against Atalanta enough to inspire and push Roma for the rest of the season? or is the red hot Cagliari have something up their sleeve? We will find all this and more when the teams go to battle in Sardinia on Sunday afternoon.
Roma lineup and Form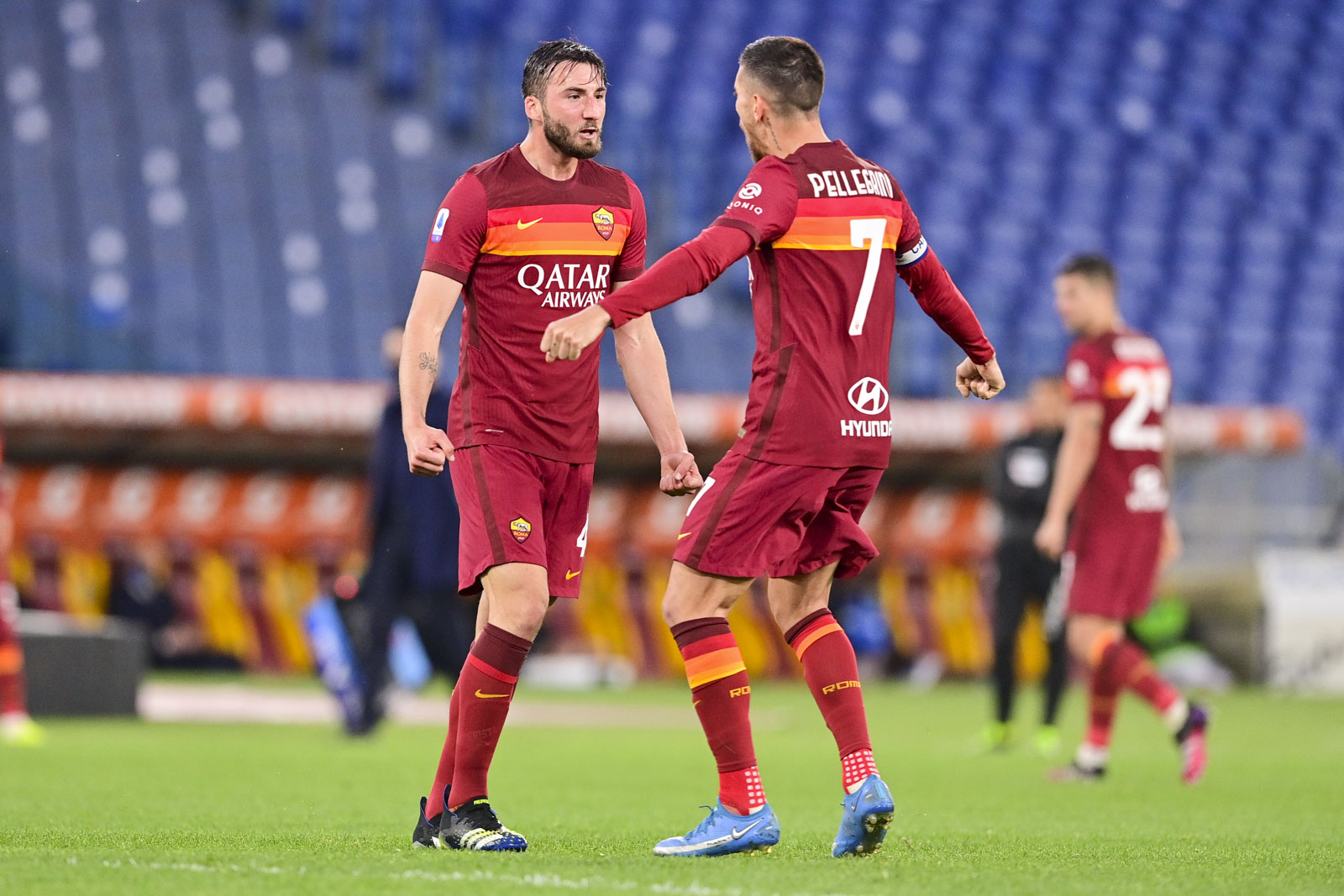 Roma has Manchester United the following Thursday to see some significant players rested ahead of this match. However, this game does have a certain level of importance. In goal, we should see Antione Mirante; it's not worth the risk is given how vital the health of Lopez will be against Manchester United. The back three should be Gianluca Mancini on the left, Rick Karsdorp on the right, and Bryan Cristante in the middle. We should see Ricardo Calafiori on one side and either Bryan Reynolds or Bruno Peres at left wing-back. The defensive midfielders should be made up of Gonzalo Villar and Diawara. In the attacking constellation, we should see Henrik Mkhitaryan on one side with Carles Perez on the other. Roma may rest The Armenian, but considering he just returned from injury, he needs to get game time under his belt to be ready for Manchester United. Been upfront as Roma Central Striker should be Bojar Mayoral. Even though the Spaniard is the top scorer in the Europa League, the experience of Edin Dzeko will undoubtedly be utilized in the game on Thursday, so I see him being rested in this one because of this.
Manager: Paulo Fonseca 
Roma Predicted XI (3-4-2-1:)  Mirante; Mancini, Cristante, Calafiori Karsdorp, Villar, Veretout, Peres; Diawara, Mkhitaryan; Mayoral
Cagliari Lineup and Form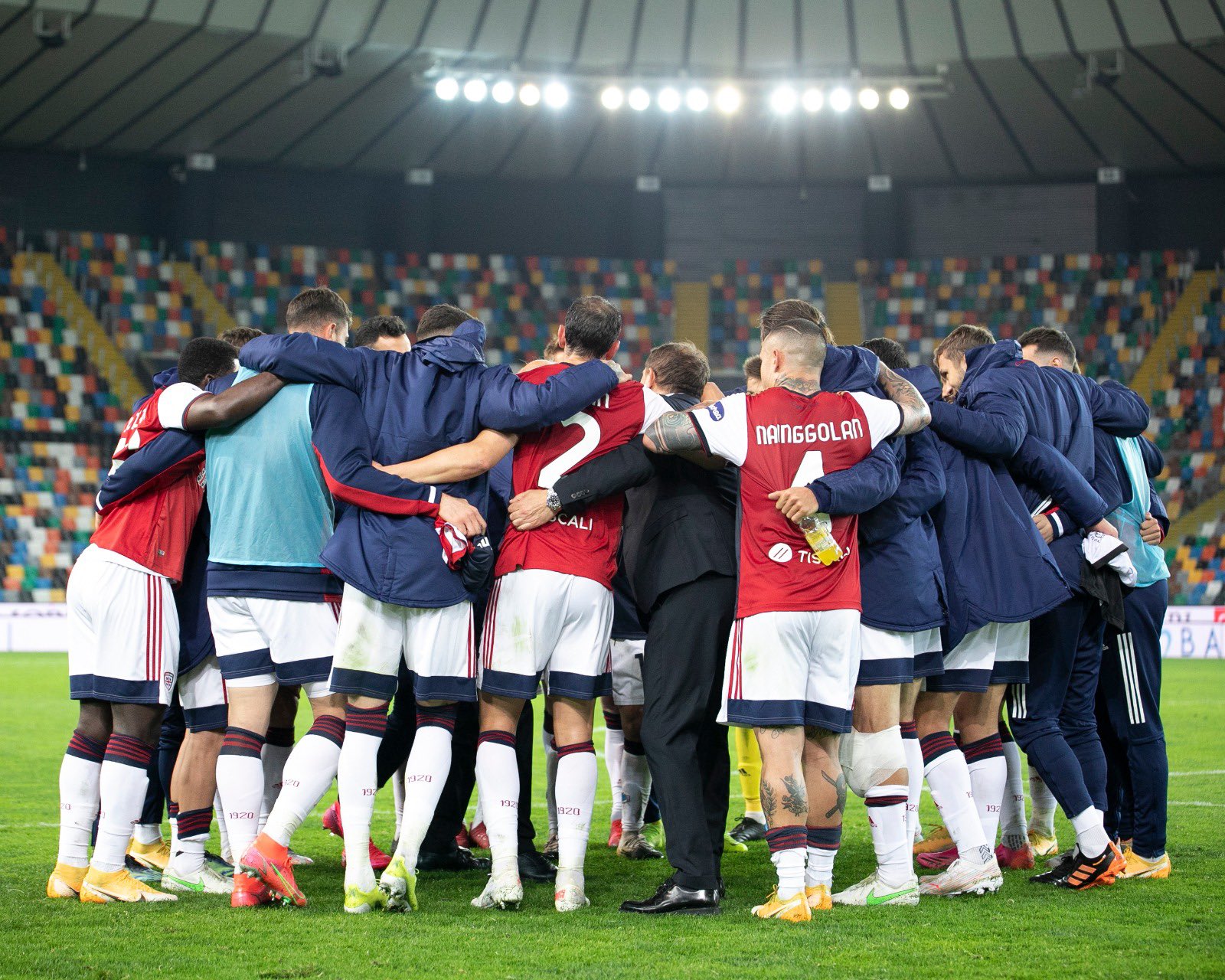 Cagliari has had a very inconsistent season. They have been hanging out at the bottom of the table the majority of the year and even at one point went over 10 games without a point. It's just not been what is expected, considering some of the personal now that the team has. This is a team on a talent basis that definitely should not have had to deal with relegation at any point this season. However, this is where they stand right now, and as unfortunate as it might be, there is a realistic possibility that they will go down. With that being said, though, Cagliari has won their last two games. If they can keep this momentum going, they can figure out a way to escape the drop. This game could be taking advantage of Roma's do-or-die matchup on Thursday against Manchester United; because of this, Roma will not come out with a full-strength team and give them an opportunity. The way they played is extremely defensive; they pack the middle of the park with five defensive midfielders; however, it's all about dictation possession and hitting in particular moments. Cagliari does not play to dominate games; they play to take advantage of situations; if they do that, maybe there's a chance here. The key player to look for in this game in Razvan Marin, the Romanian defensive midfielder, has been one of the best players this season outside of the top six. He is probably the best player on the national team. I know him very well; when he finds those moments in games, he can be a vital piece of why they have played well.
Manager: Leonardo Semplici
Cagliari Predicted XI (3-5-2): Guglielmo Vicario; Luca Ceppitelli, Diego Godin, Andrea Carboni; Nahitan Nandez, Alfred Duncan, Radja Nainggolan, Razvan Marin, Charalambos Lykogiannis; Joao Pedro, Leonardo Pavoletti
Keys to the Game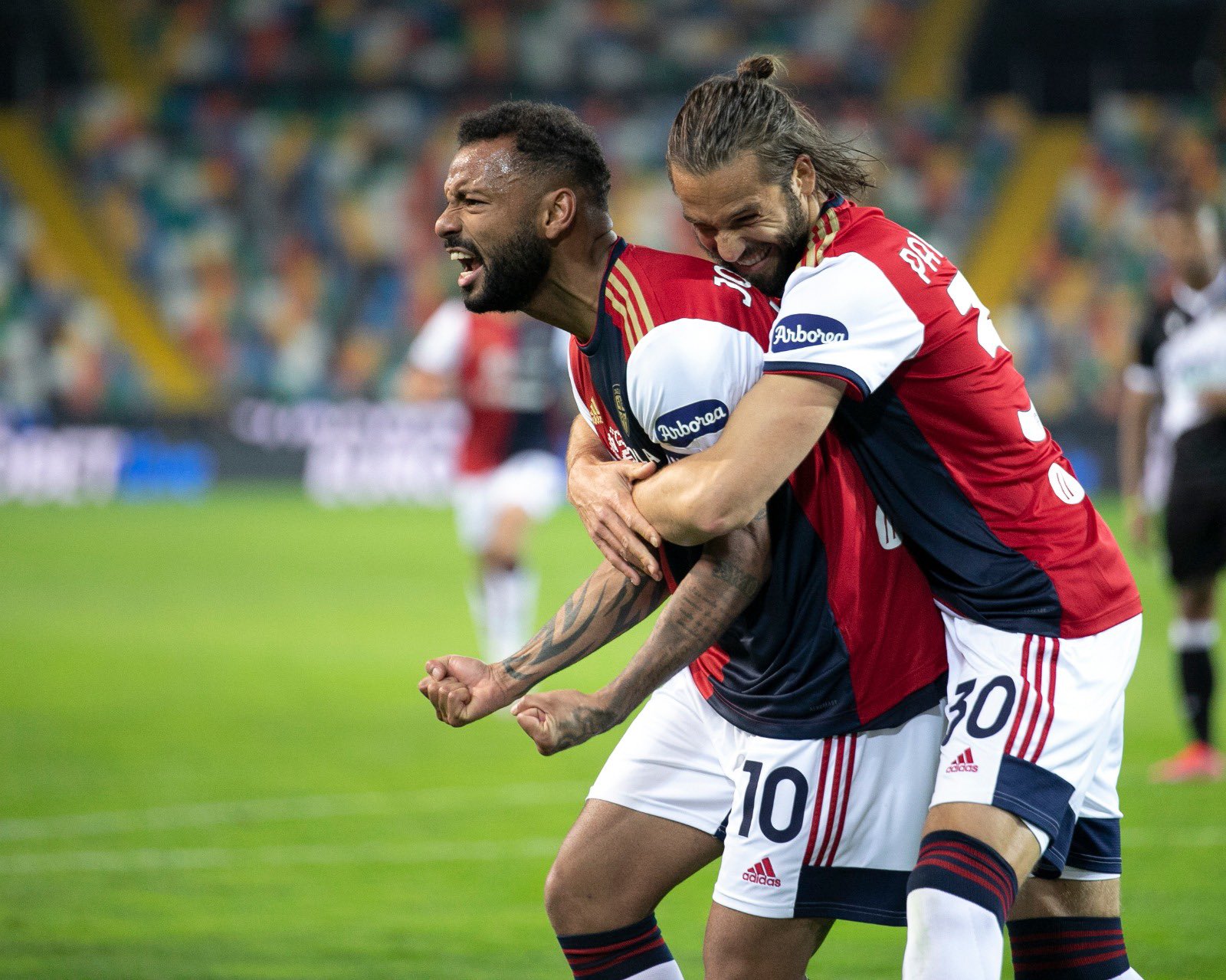 Push Midfield forward Attack Roma

Take advantage of Roma's rested players 

   Let Roma have the ball 
I have a certain feeling that the approach for Cagliari will be something unusual. Considering that Roma will be resting a fair amount of their key players. Cagliari should go aggressive. We can also assume that Lopez will not be in goal, which means Roma is more likely to concede. Now Roma should still win the game under those circumstances, but Cagliari should push the Midfield. They should drop back some of their five, but their Midfield's central part should move forward and try to attack Roma very early. An aggressive approach is something that Roma probably is not expecting since the way they play has been Ultra defenses; the best way to catch him off guard is to attack from the jump. Another interesting thing here is that they have one over their last two in the games; they did not have a great deal of possession because of this factor; I think Cagliari should I allow my Roma to have a lot of the ball. Kind of has the Benevento approach let Roma come to them and find little gaps to make them pay. Just because Roma has the ball does not mean they're going to dominate the game; you can beat the better team, and I'll play your opposition even with barely any of the ball that should be their approach. Then finally, considering Roma have a big game on Thursday against Manchester United, they're going to be resting some key pieces; also, Rodger Ibanez will not play the game because of a red card meaning Roma will mix and match in their formation allowing Cagliari to break them especially with Joao Pedro and Pavoletti. Roma was going to this game as slight favorites, but Cagliari is in hot form, and they could manage to get something from this game if they approach this accordingly.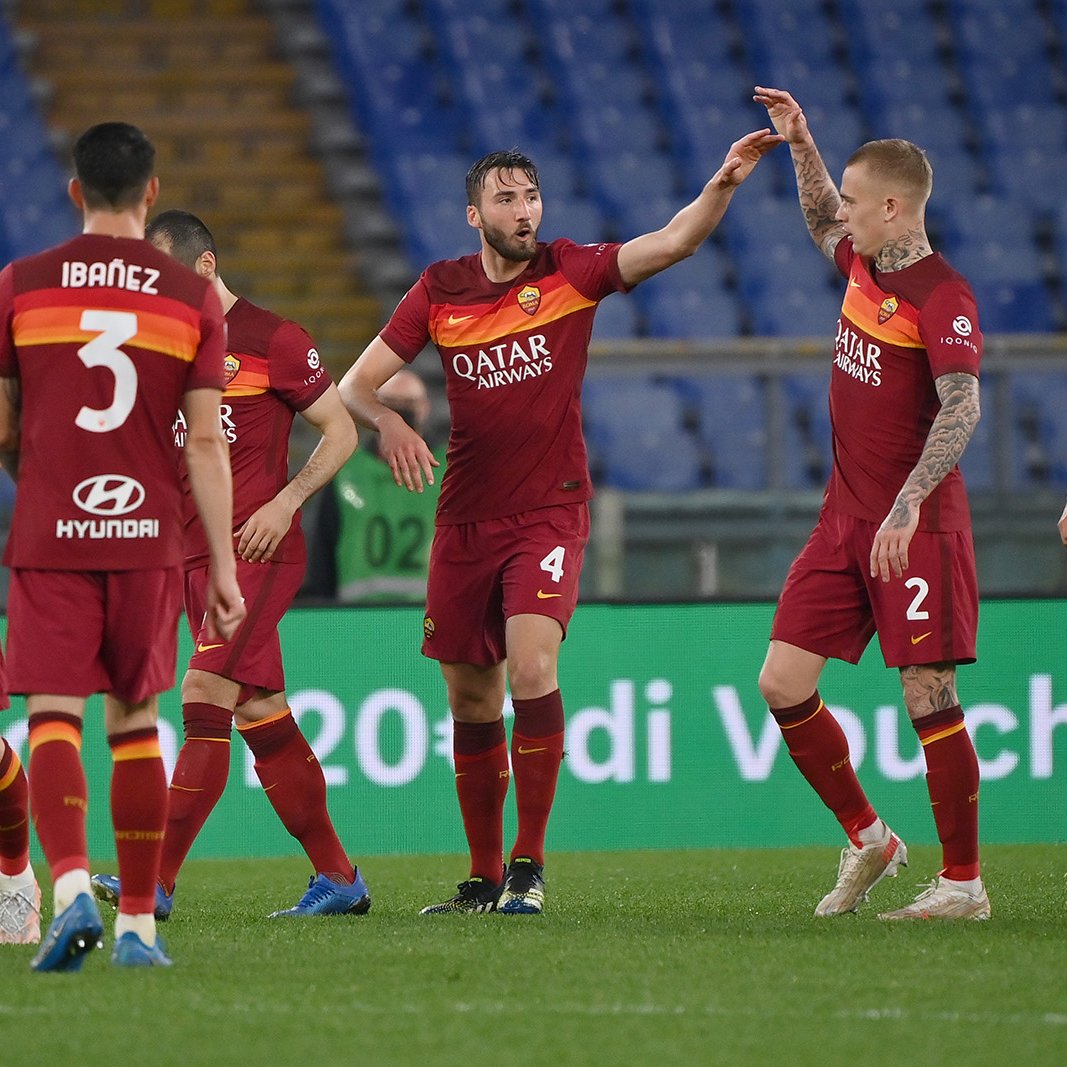 Get Boja Mayoral Forward

Use Gonzolo Villar's Creativity to break 5-Man Midfield

No Defensive Mistakes     
Roma will be feeling themselves after getting that point yesterday against Atalanta. There will be a slight shake-up with the squad, considering that Europa League game on Thursday. Bojar mayoral, despite Roma not being in good form, has been very productive over the last couple of games. This is a game where he can take advantage of especially against a team in the relegation zone even though they're fighting for their lives this is the type of game or the Spaniard really could take advantage of the mismatch in terms of talent Roma are the much better team and should get through this which is why mayoral getting in dangerous areas could be critical and then getting the points. Cagliari has a five-man Midfield; they will stack the deck when Roma pushes the ball slower to infiltrate them. Roma should approach it with Gonzalo Villa using his creativity and passing ability, especially his dribbling on the ball to try to break apart; if he can get them to break apart, Roma can push forward and get on the break if that were to occur its open season. They would also need to cover themselves, so in this situation, Diawara would drop back. Just as a security blanket. The most important thing here for Roma is that he does not make defensive mistakes; they will be without Ibanez due to suspension, so it's imperative that they eliminate errors as much as possible and don't try anything, just keep it simple. Roma should get there in the end. Remember, Lopez is unlikely to start meaning if a mistake is made, there's no one to bail Roma out, which is why they must not make stupid errors.
Predictions: Roma 2-1
In the end, I think Cagliari is going to be a difficult team to fly right now, especially that they're fighting for their lives. Still, that drop that got yesterday will give them momentum and confidence, and they will approach this game in that manner. I suspect Mayoral will be vital in this, and in a game like this is just tailor-made for him to have one of his days. Mayoral gets a brace, and Roma wins this to the one.
A.S Roma's Bojar Mayoral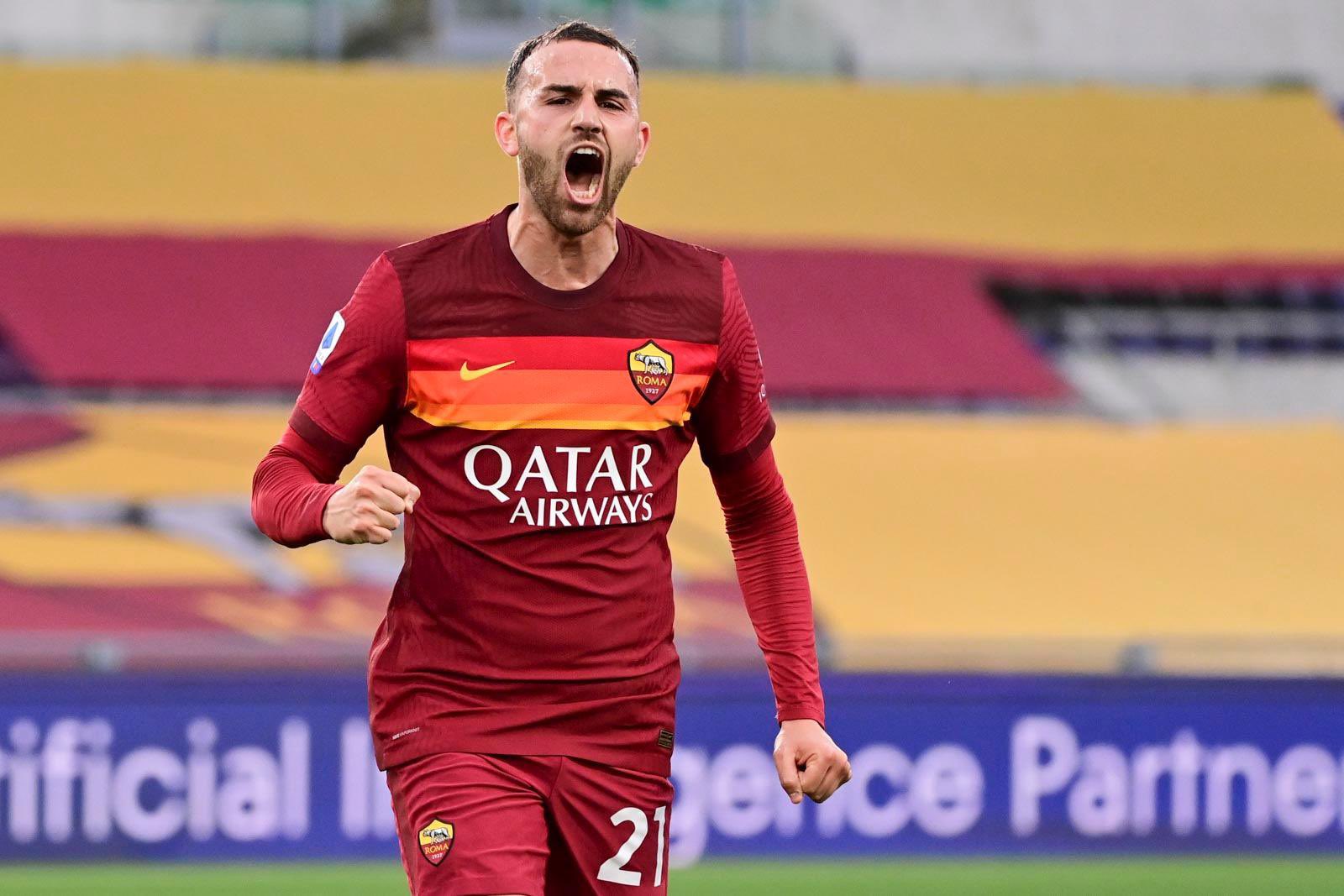 Cagliari's Razvan Marin
Match Details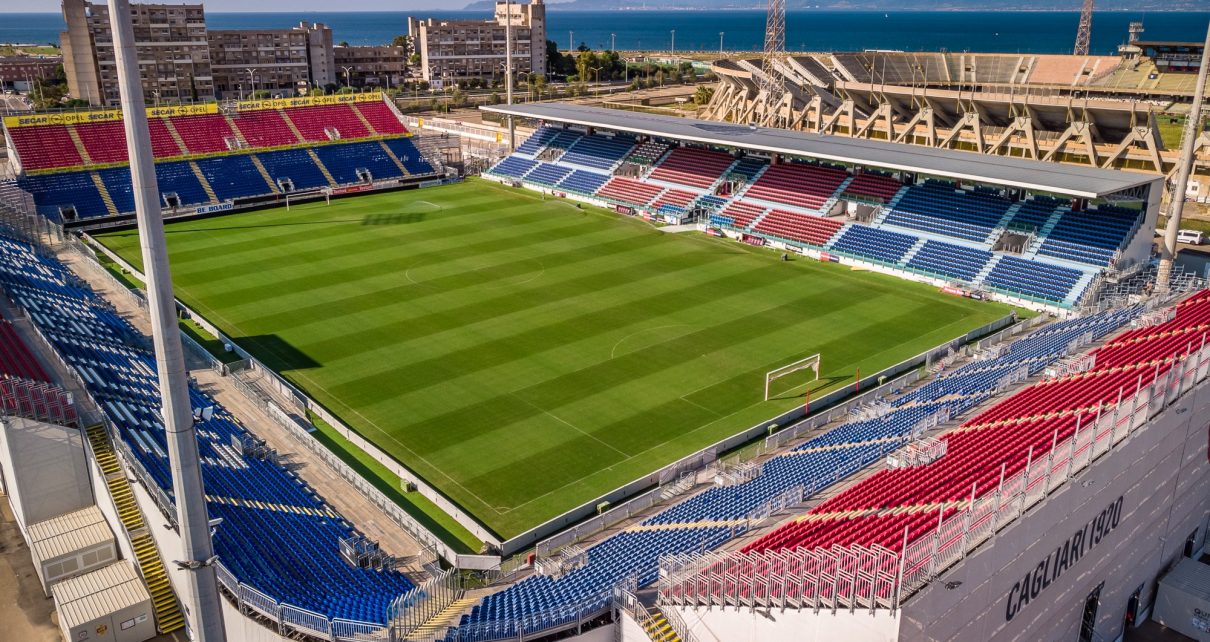 Venue: Sardinia Arena 
Date: April 25th
Kickoff: 11:00AM (USA) 5:00PM (ENG), 6:00PM (ITA)
TV Broadcast: CBS ALL EXCESS