Champions league still within reach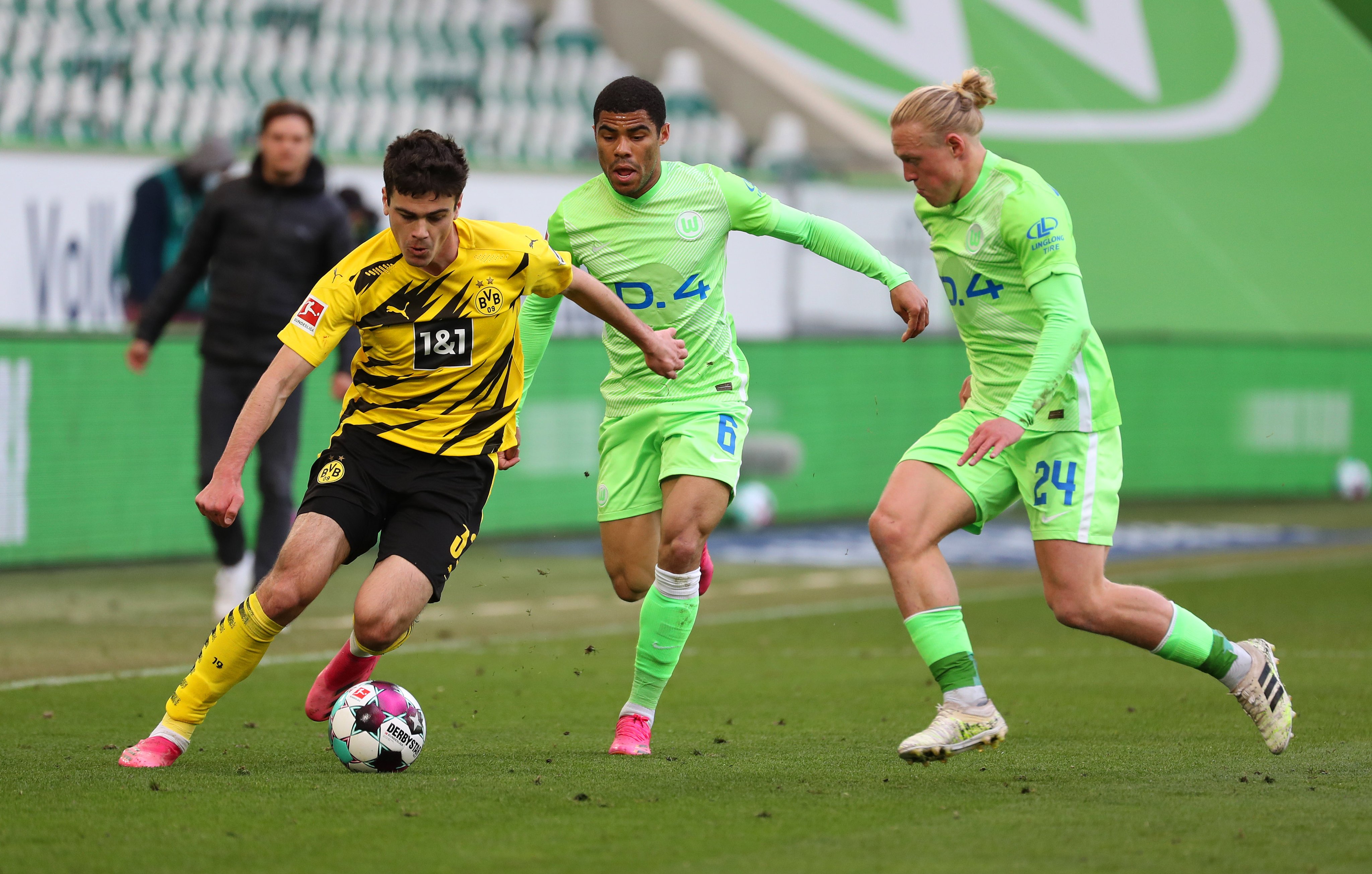 Despite playing very well, Wolfsburg fell short against Dortmund largely because of the skillful Superstar erling Haaland as Dortmund held on to a 2-0 victory. Even though it's disappointing, mainly considering how they lost this game, there's no reason to hit the panic button yet. There are still three games left this season and remain in third place; if Wolfsburg wins two of them, they will undoubtedly qualify for the Champions League. Something tragic would have had to happen for them to fall out entirely. In my honest opinion, I think Frankfurt and Wolfsburg we'll both make the champions league, and Dortmund will be on the outside looking in. However, Dortmund is still very much in this, and they can fight their way to get a Champions League spot that looked like a pipe dream. They were still possibilities for all three of these teams to make the Champions League; however, the strength-of-schedule favored Frankfurt; they have mites, Freiburg, and schalke. They are certainly picking up maximum points. Dortmund has Bayer Leverkusen, RB Leipzig & mine while Wolfsburg has Union Berlin RB Leipzig and Mainz. However, considering Wolfsburg has displayed three of the most challenging opponents over the last three games, they'll be up for it against the rest of the schedule. RB Leipzig will be tough out of their three remaining games, but they should get at least six points. Meanwhile, Dortmund has two tough matches against Bayern Leverkusen and RB Leipzig; this will challenge them significantly. It's not done and dusted. Dortmund has a legitimate chance to get through this and make the champions league, but I find it difficult to believe they're going to knock out the two teams in it. Wolfsburg will feel disappointed that they did not close the deal against Dortmund; they don't have a lot of breathing space, but considering they didn't play that poorly, they should feel confident and get almost maximum points to end the season. The loss Dortmund certainly didn't help themselves, but it didn't hurt them that much as Wolfsburg still should believe and have the confidence that they will make the Champions League this season it's going to come down to the wire all three teams are separated by one point meaning it's going to be a fight to the finish. However, Wolfsburg should feel, and they can beat out Dortmund based on the schedule they have. The wild card, as always, will be erling Haaland; the pressure will be for Wolfsburg to perform; there's no time for slip-ups anymore. Unless they get help, they have just to assume they have to win every game; the most challenging one will be RB Leipzig, but cologne beat them twice, so it justifies that they can be beaten. Still have to feel good about where they are, but the next three games will be critical in the Champions League picture.
Erling Haaland makes the Difference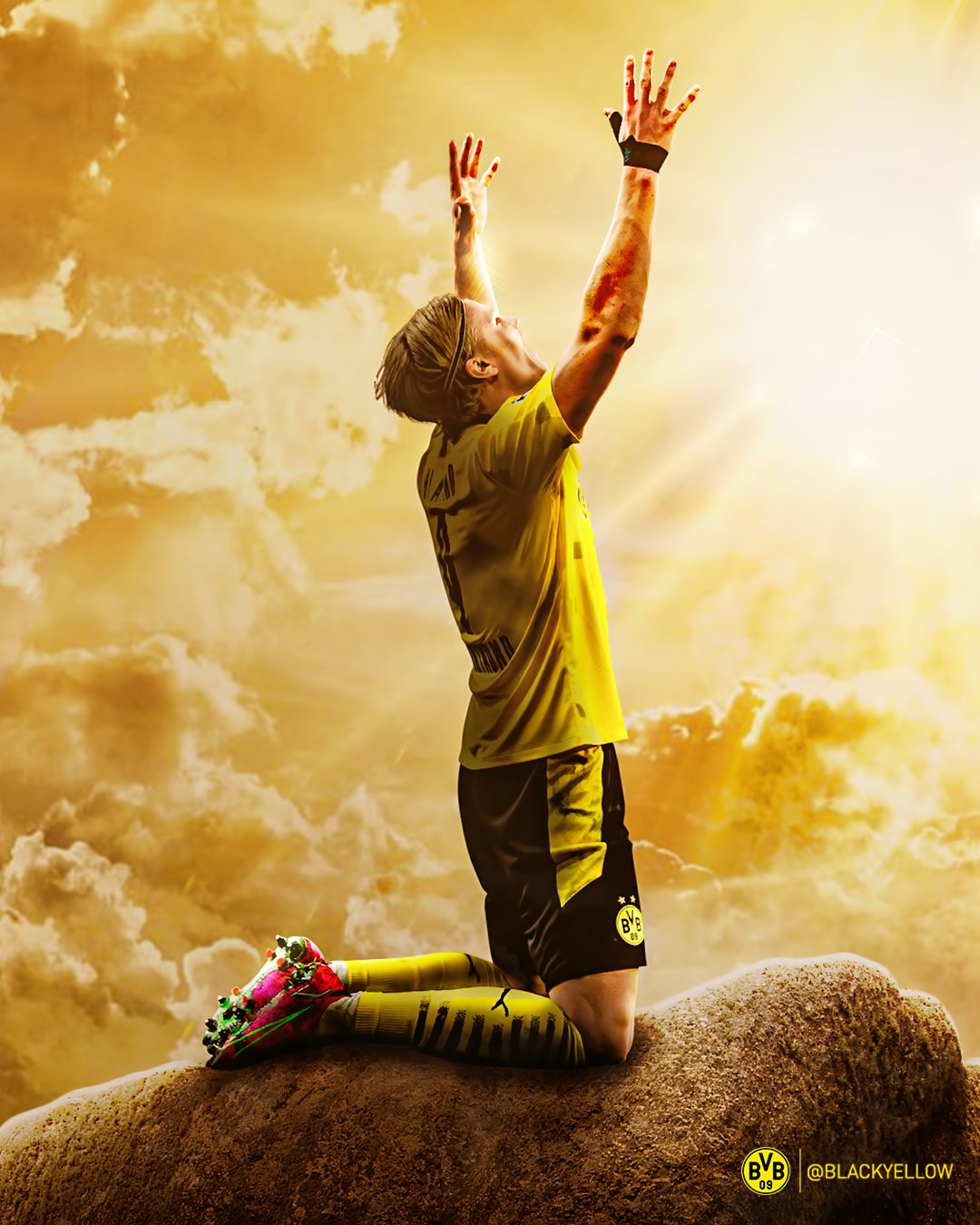 Erling Haaland is one of the most exceptional young talents the game has ever seen. He is right there with Killian mbappe. While neither one of them genuinely compare tube Leo Messi and Cristiano Ronaldo in their early years, what the two of them collectively have been able to do at such a young age is truly mind-blowing. Erling Haaland, it's built; differently, he's unlike anyone have seen at this level. He is physically imposing with rapid speed and dribbling ability. Usually, a player of his size and stature would not have the status of pace and athleticism that we have seen from erling Haaland week in and week out. It's scary how good he can end up becoming. Even though he is massive and super athletic and a knack for a goal like no other, he is still relatively skinny. If he were to add some pounds of muscle, he would be mutually Unstoppable. That was abundantly clear in the game on Saturday afternoon. This was a do-or-die match for Dortmund; they needed to win this, or any chance of Champions League football goes up in flames. They still have a lot to do; they cannot lose the rest of the season, and over three teams fighting for Champions League football, they have the hardest schedule. There's just something very different about the impact erling Haaland has had in the Bundesliga so far. He came up big in a game that Dortmund needed to win without the three points against Wolfsburg; their Champions League dream would have died. Wolfsburg outplayed Dortmund the majority of the game. It came down to individual brilliance; that's what separated Dortmund and Wolfsburg yesterday afternoon. The Wolfsburg defense did a pretty good job on him for some of the game, but too incredibly mind-boggling moments saw Dortmund get the two goals and get the point. A track raced down the Left Flank ending with erling Haaland calmly putting the ball into the bottom corner, and then in the second, he got on the break going from one side of the pitch to the other, although Defenders trying to chase him down his speed was just way too much as he essentially had a one-on-one from Midfield into the goal as he ultimately got his second. Certainly, one of the most outstanding performances of the weekend with all that he is done with Dortmund this season and come up any games like these is why all of Europe want to sign him. Dortmund wants to hold on to him for one more season, but if he has to leave this summer, it will take a Monumental offer of upwards of 160 million. He has been a smashing hit with a Bundesliga club and only continues to show week in and week out why he is the best youngster on the planet. He has everything go scoring ability, physical size, dribbling ability, athleticism, and pace. He has every game he is getting better at ball distribution as well. I've recognized erling Haaland as a player of the week more times than any player this season. That doesn't mean he is better than every player this season, but he is undoubtedly have shown in specific games that individual brilliance has propelled Dortmund all season. Suppose Dortmund is going to make the Champions League. In that case, unfortunately, Dortmund will have to need performances like these in the last three games of the season, two of which are against a robust Bayern Leverkusen and RB Leipzig side. He was certainly the most significant difference-maker of any match this weekend. Without his unbelievable brilliance Wolfsburg would have won this game. Dortmund didn't create very many chances with the two times earlier erling Haaland gotten space to be effective there was no answer for him. He continues to show why he is on another level in a massive match against a strong Wolfsburg team that's probably going to make the Champions League erling Haaland Rose to the occasion and delivered despite Dortmund not playing very well. It takes great players to do what he just did. It just was a performance of absolute Brilliance from The Young Norwegian Superstar.
Didn't Canalize on Chances Created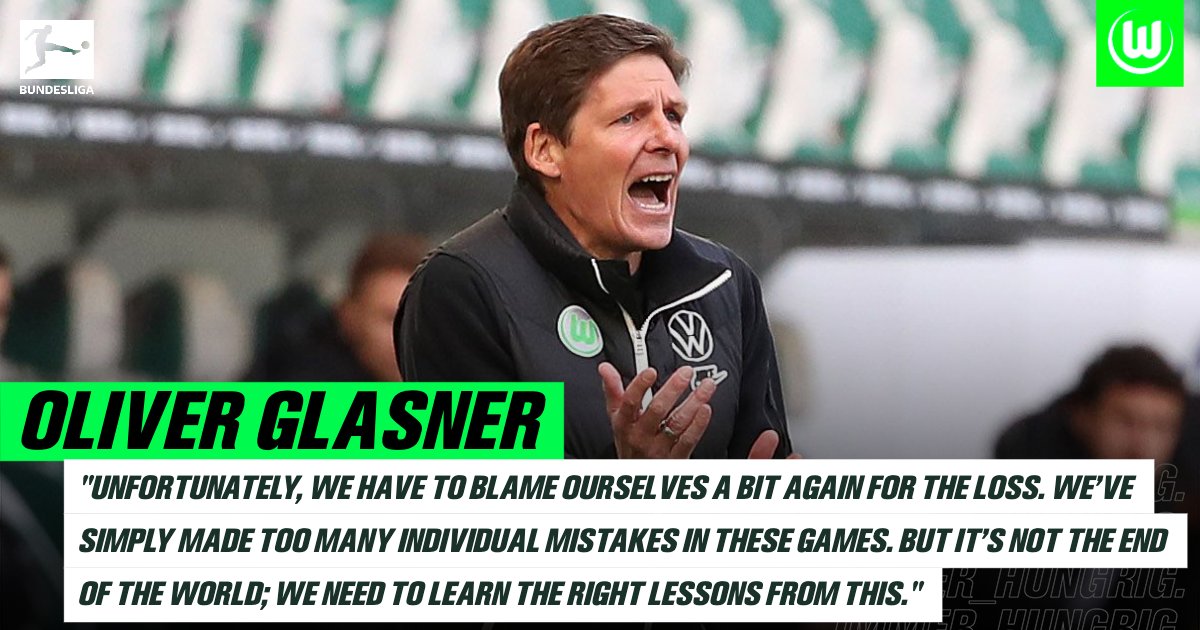 Even though Wolfsburg lost to Dortmund yesterday afternoon, the performance itself was very encouraging. They were better than Dortmund for the majority of the game. Dortmund didn't create all that many chances and just got themselves in front because of erling Haaland. Under other circumstances, Wolfsburg even could have won the game. So from just the standpoint of performance Wolfsburg can feel optimistic and encouraged by the way they performed. However, the way they lost was very frustrating. We are well aware of what erling Haaland can do; he is one of the best youngsters at this age that we have ever seen. So there's no reason to be slightly surprised by his two moments that gave Dortmund the points. Although Wolfsburg had all the opportunities to take advantage, Dortmund ultimately failed to do so throughout the game. Wolfsburg had 20 shots yesterday afternoon; they created much more than Dortmund and were the much better team despite what the scoreboard says. The problem was they could not convert in front of the goal. Now while they had a couple of opportunities that came very close, the lack of Finishing Touch in front of the goal killed them. Only three shots were on target that doesn't tell you everything you need to know, but it certainly shows that Wolfsburg had the better of the chances, the more frequent opportunities, and still couldn't close the deal is not only they couldn't close the deal they didn't even score once. Wolfsburg played really well, but you would never know that because they just weren't enough. They struggled in the final third to convert on their opportunities. Dortmund had a slight advantage in possession but didn't have very many chances;, outside of the two chances that they did have, maybe they had a few others, but for the majority of the game, Wolfsburg did an exceptional job getting themselves in positions they just couldn't find the mark and in the end that's why they felt short not just because of erling Haaland Dortmund add a red card in the second half early and Wolfsburg couldn't even take advantage of them being down from 10 men. 10 minutes after the red card Dortmund got their second if they're just able to fix this part of their game they can be unstoppable. They outplayed their opponent and still lost; football is a game of small margins, but that aspect was incredibly discouraging because they very well could have been in this game had they been better in front of goal. Creating Chances was never the problem it was finishing them.