Score: Manchester United 6 A.S Roma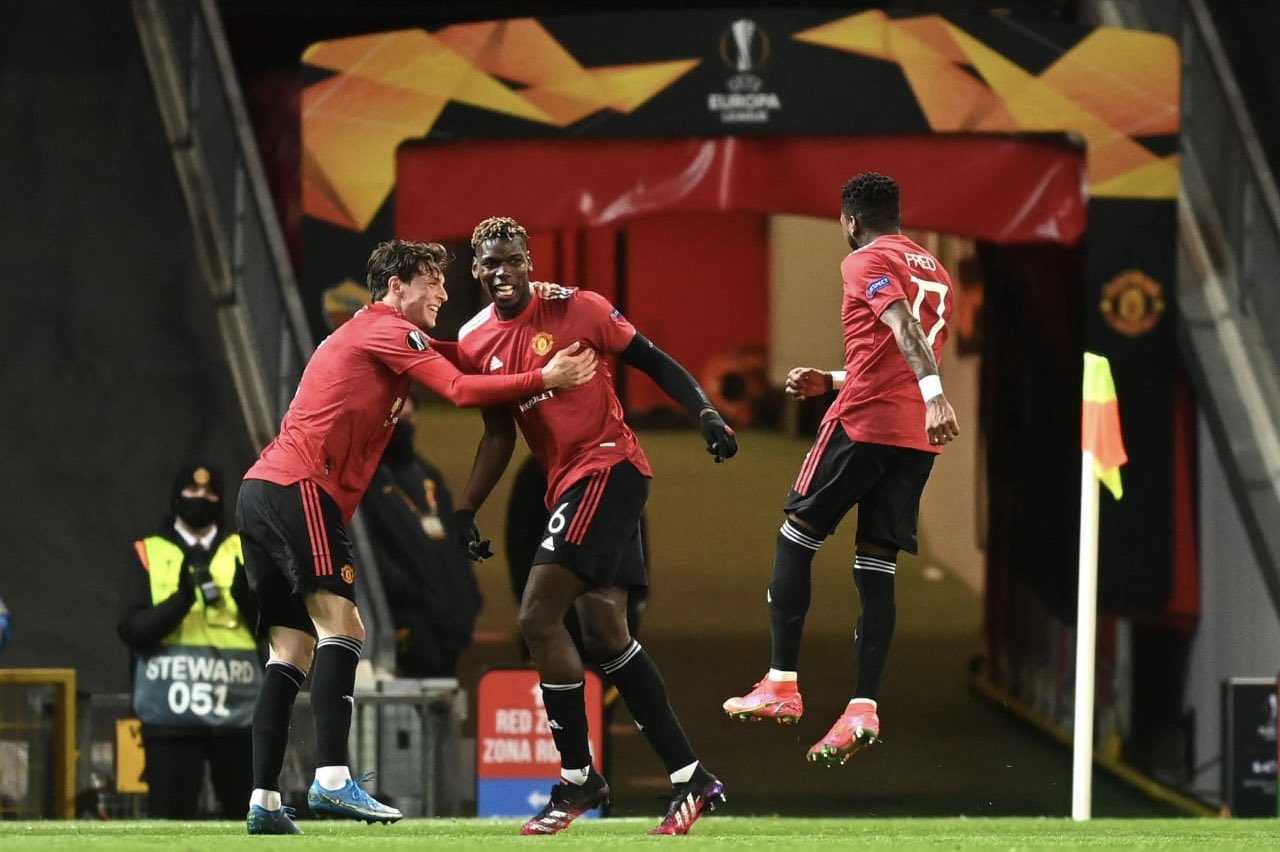 Roma, we're coming into this Europa League semi-final coming off a very productive and awe-inspiring European campaign so far. Finishing top of their group taking care of Braga, Ajax, and Shakhtar Donetsk, three teams have provided different types of challenges. However, their form in the league has been very inconsistent and has been Dreadful at times. That's why there was a certain optimism and pessimism for gageing a huge semi-final in Manchester against Manchester United at Old Trafford. If they could manage to get a couple of away goals, they could have gone a long way into Roma securing a spot in an unlikely Europa League final. However this was going to be their biggest challenge of the season. We learned very early in this game that mental advantages aren't always enough; the talent will always find a way through eventually. Bruno Fernandes Manchester United an early lead with a brilliant run into the box before putting the ball into the back of the net to give Manchester United a 1-0 lead. Just a few minutes before that, Roma's best player, Jordan veretout, got injured. After the goal, Roma's goalkeeper Paul Lopez got injured, and then before the end of the half, Leo spinazzola got injured. It was truly miss Fortune. However, despite the circumstances, Roma tax Manchester United got themselves into the box, and a penalty was drawn when Paul Pogba connected with his hand. It was controversial, but according to the penalty rule, it was the correct decision. 10-year-old Lorenzo Pellegrini, some Manchester United rip apart Roma as a young boy, searched for Revenge and would get it individually. Lorenzo Pellegrini converted the penalty getting Roma a much important away goal. They came back later in the first half, another attack orchestrated by Lorenzo Pellegrini finding Edin Dzeko in the box, and Roma got themselves a second goal as they took a 2-1 lead. They would maintain the advantage until the start of the second half. The injury certainly messed with Roma as they were ripped to shreds in the second half. Manchester United got an equalizer through Edinson Cavani, Bruno Fernandes converted a very questionable penalty. Then Paul Pogba and Mason Greenwood both found the back of the neck as Roma are ripped apart in the second half as the Italians leave Manchester distraught, falling on their face in the second half at Manchester United humiliate Roma 6-2. A match as a whole leaves a sour taste as Manchester United runs wild.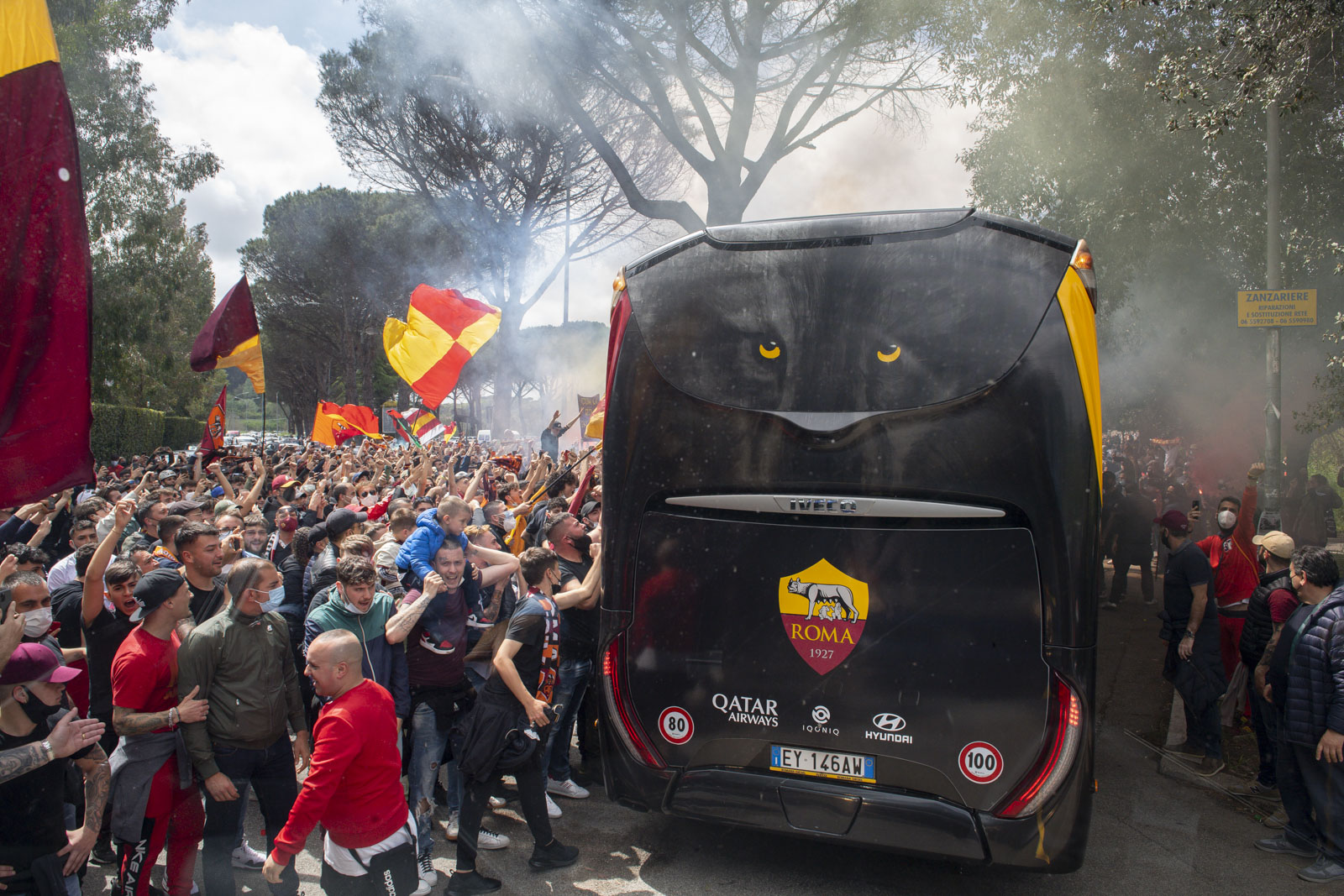 Roma would operate out of their typical 3421 formation. In goal as always would be Pau Lopez. The back three would be made up of Rodger Ibanez on the left, Bryan Cristante on the right, and Chris Smalling in the middle. The wing-backs would stay the same with Leo Spinazzola on the left side and Rick Karsdorp on the right. The defensive Midfield Duo would be made up of Jordan Veretout and Diawara. Underneath the striker on the wings would be Mkhitaryan on the left. Lorenzo Pellegrini on the right been upfront as Roma Central Striker would be former Manchester City Star Edin Dzeko.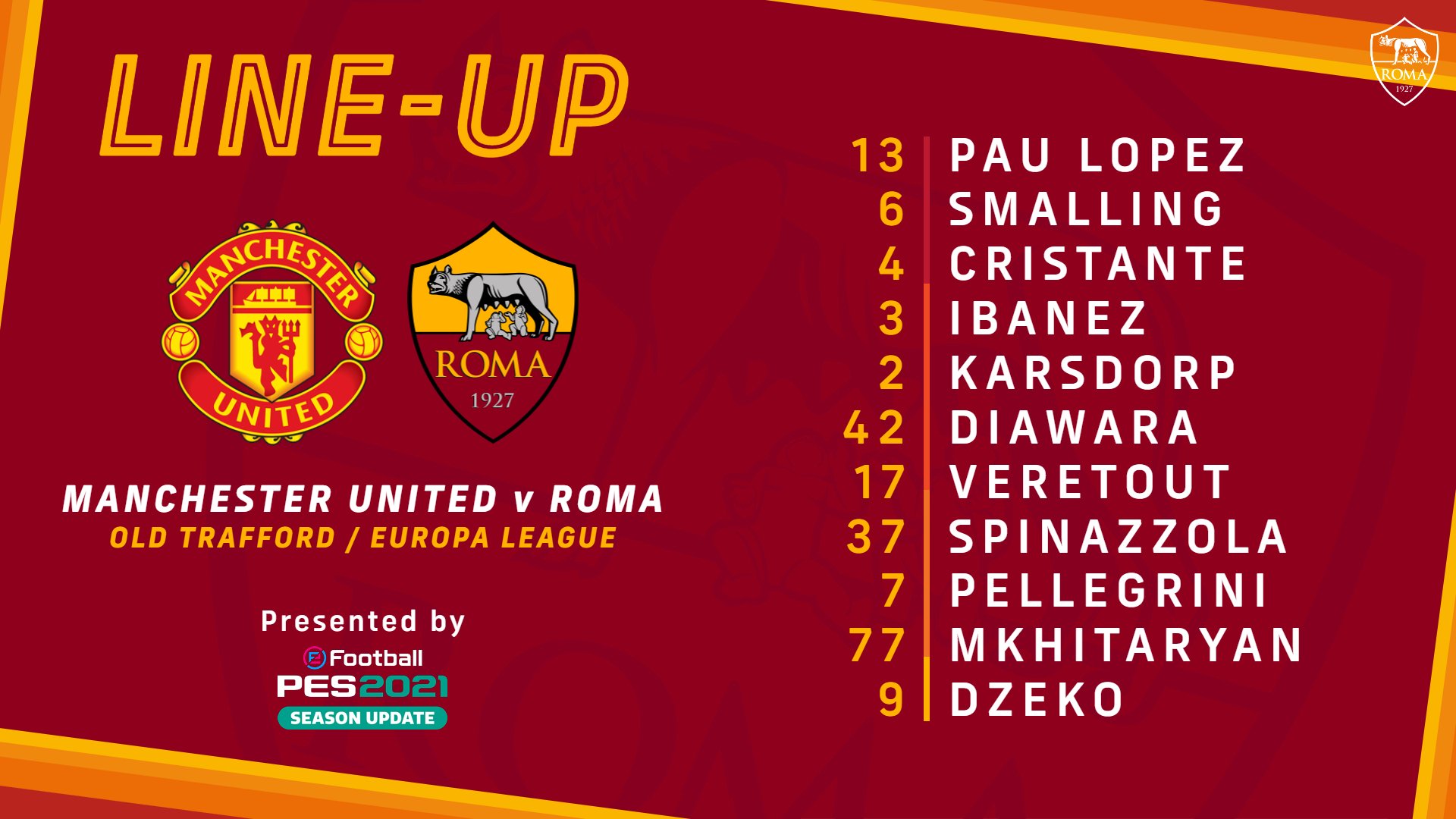 After preparation and predictions, do Europa League semi-final between Manchester United and got off to a roaring start. Unfortunately, misfortune arrived very early in this game for the Italians. Just five minutes into the match, Roma's best player this season, Jordan Veretout, who had recently returned from injury, suffered another knock. he was forced to leave the game as Roma, after 5 minutes, had to make their first substitution, ultimately Gonzalo Villar coming through. Just on time, Manchester United took advantage of this immediately Edinson Cavani play through Bruno Fernandes, who found the space and executed listing of all over the goalkeeper into the back of the net as Manchester United took a 1-0 lead. Despite the circumstances, Roma was playing well, and when they got forward, they looked dangerous. To the surprise of many in the 13th minute, Roma found a way back in the game. A brilliant run into the box from Roma on the attack the ball was just about to go out of bounds before Rick Karsdorp made a sliding pass; Paul Pogba made contact with the ball with his hand unnatural position. According to the Ludacris penalty rule, it was the right decision, but the rule itself is a little bit ridiculous. Lorenzo Pellegrini steps it up with a Chance to settle a score against Manchester United. Lorenzo Pellegrini was 10 years old when man united beats Roma 7-1 in the champion tour that became a Roma player and ultimately became captain; he is the one player searching for Revenge. He converted the penalty as Roma got an equalizer and an important away goal. Manchester United start to get forward and become really dangerous. Bruno Fernandes misfired on a direct kick, then Paul Pogba was denied has Lopez made a brilliant save only for Roma's goalkeeper to pick up a knock on the play. Aaron wan-bissaka misfired. It was revealed not long after that Lopez could not continue. Not only is Lopez Roma starting keeper, he's been the best goalkeeper in the Europa League this season. From just a fan perspective, it could have been dead right then and there. However, against the odds in the 33rd minute, Roma got themselves a second goal. Lorenzo Pellegrini perfectly set up edin Dzeko in the box, who dragged the ball with his other foot into the back of the neck who scored his eighth goal in 10 games against Manchester United. Roma took a surprising 2-1 lead. However, Roma's luck got even worse Lopez out, Jordan veretout out, and now Leo spinazzola had to depart as well. Edinson Cavani provided a late chance following a mistake from Antonio Mirante, but Roma held a 2-1 lead after 45 minutes.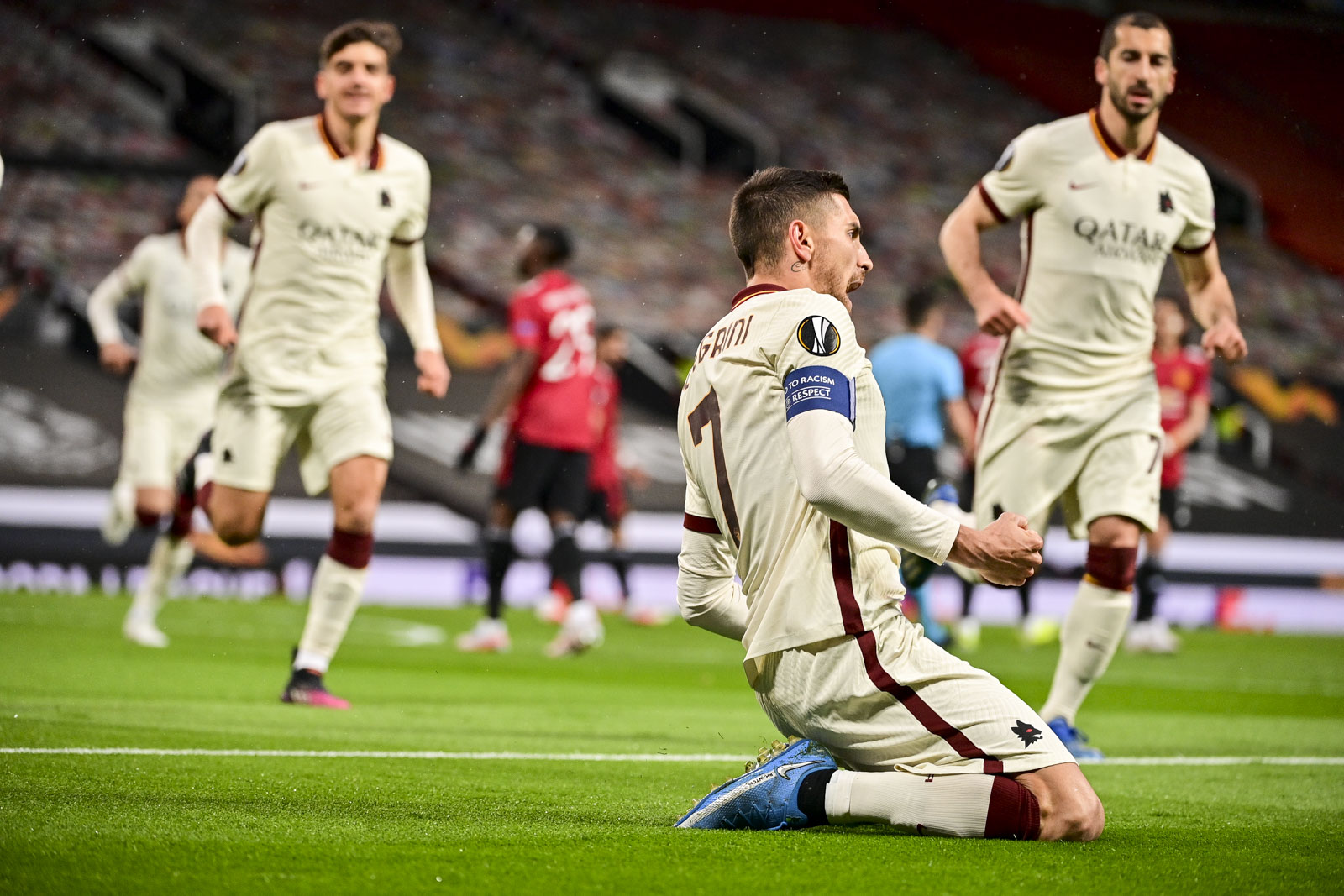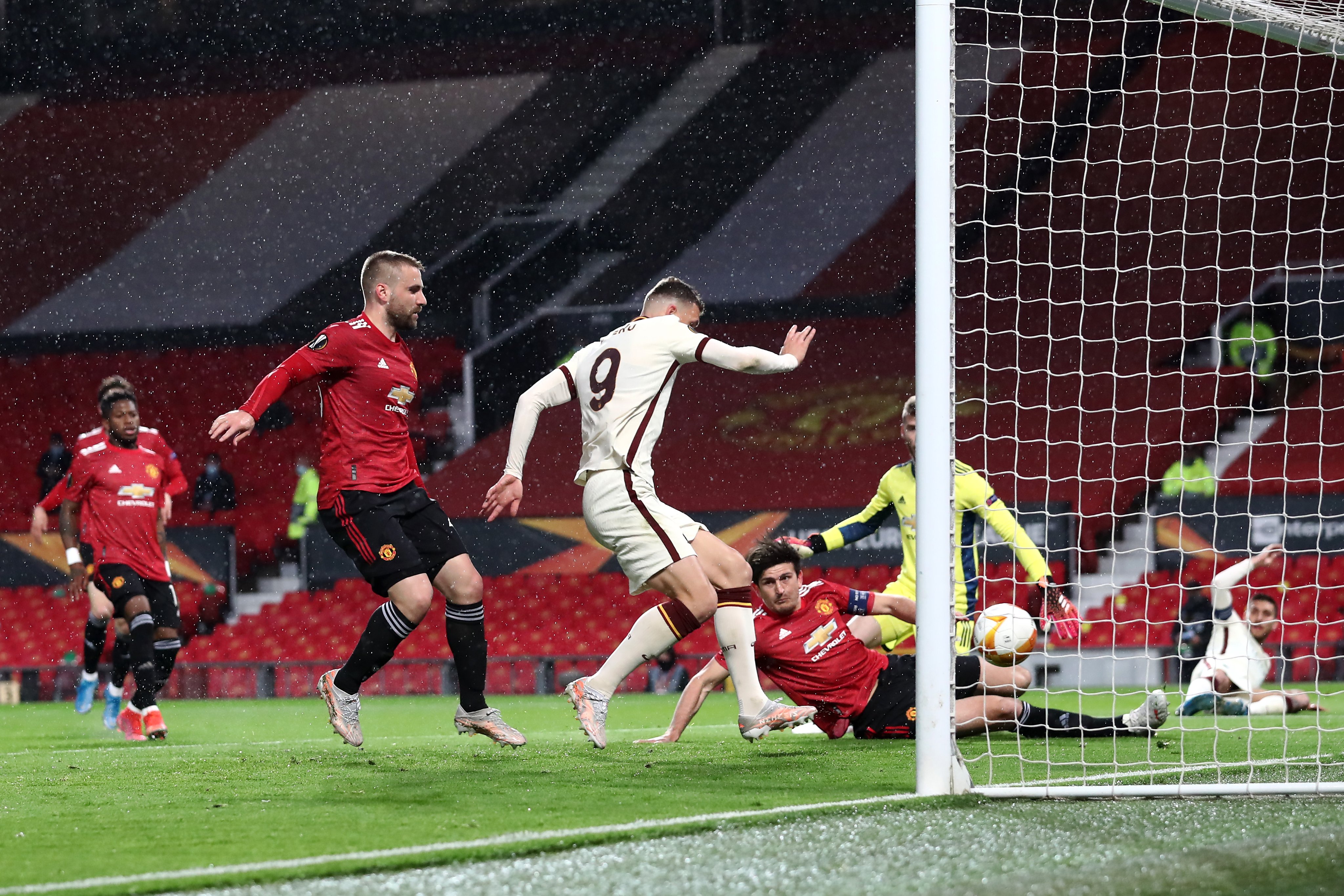 Despite three First half Injures Roma rally to take 2-1 lead through Pellegrini and Dzeko
It was the first half of complete Misfortune for Roma and there was a lot of fear about what was going to happen in the second half considering their three starters getting injured. It would be shown early Roma look dangerous when they got on the attack, but it was going to get ugly fast. Manchester United went from coast to coast, getting on the break before Edinson Cavani scored a brilliant goal looking like he turned back the clock, terrorizing Roma like he did while playing for Napoli has Manchester United to equalizer but Roma still led on away goals. Manchester United had all the momentum going for them at that point. With the absentees, Roma found it challenging to get anything. Edinson Cavani and Aaron wan-bissaka both missed opportunities to extend the lead further, but it was only going to be a matter of time before they close the deal. In the 64th minute, Edinson Cavani from close range gave Manchester United the lead second goal of the game. Roma tried to respond with a header from Edin Dzeko that had the distance but not the power. With all the substitutes being burned out, Roma could not do much to adjust and just tried to keep it within reach, but ultimately that was going to happen. In the 71st minute, Manchester United were given an insane penalty Edinson Cavani fell down through his stroke. Inside the Box, Chris Smalling had very little contact on the Uruguayan, Bruno Fernandes converted the penalty making it 4-2 Manchester United. A ridiculous penalty decision. Manchester United continues to dominate Roma other than one loan chance in the second half. Roma did not provide all that much considering the situation. Paul Pogba diving header and then its goal from Mason Greenwood made it 6-4 Manchester United a hugely humiliating performance as misfortunate Roma essentially see their season burst into flames. It is all but over now. Roma collapse after being in front with two away goals in their advantage. The scoreline is a little harsh had to Roma played at full strength without any injuries. Man United would probably have won the game. Still, they would have at least had a shot in the second half because of poor judgment by Paulo Fonseca and an overall horrific second-half display. Roma doesn't even have a prayer; crazier things have happened. Still, it's largely dubious that Roma has the capabilities of turning this thing around, and their season ended at the final whistle tonight.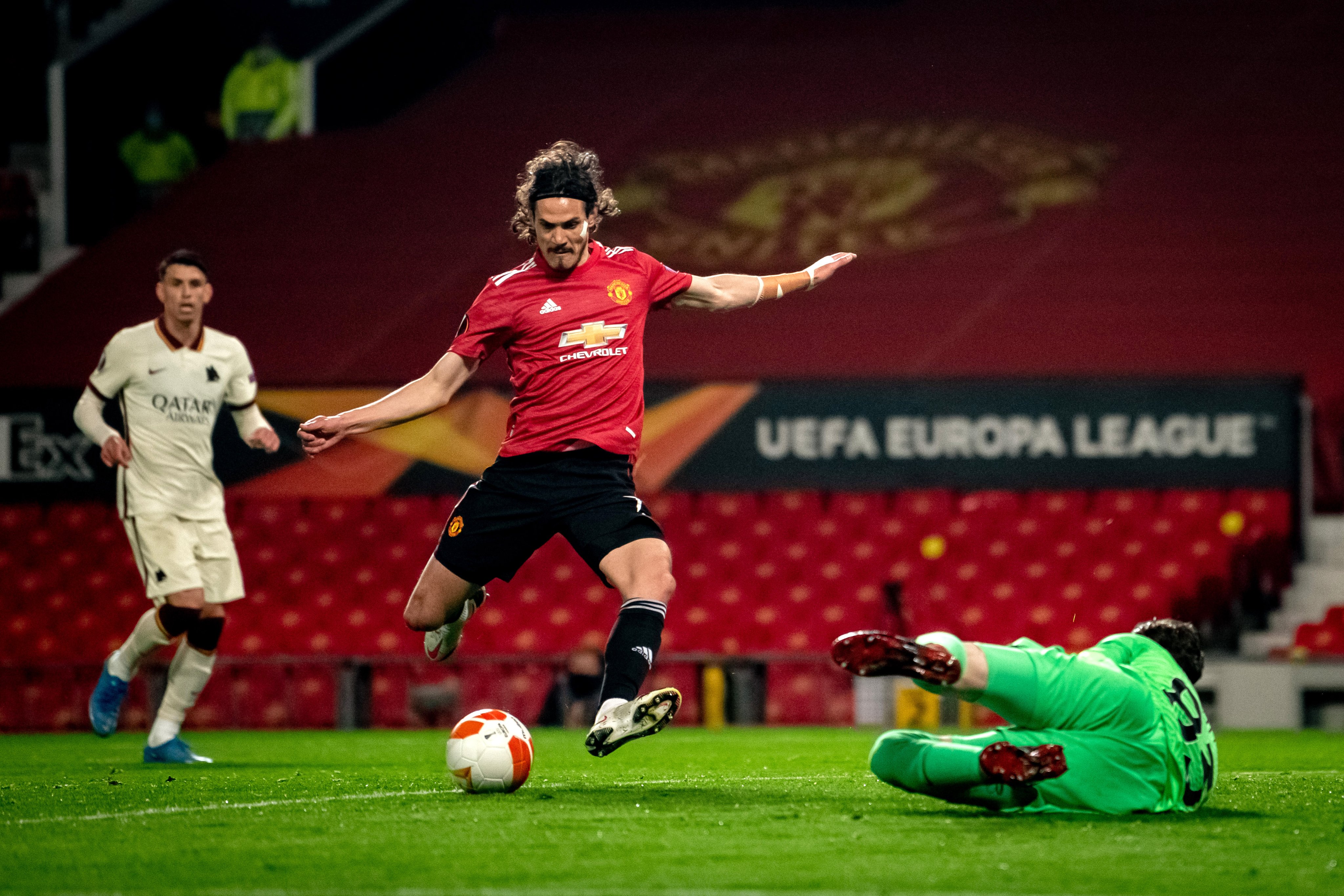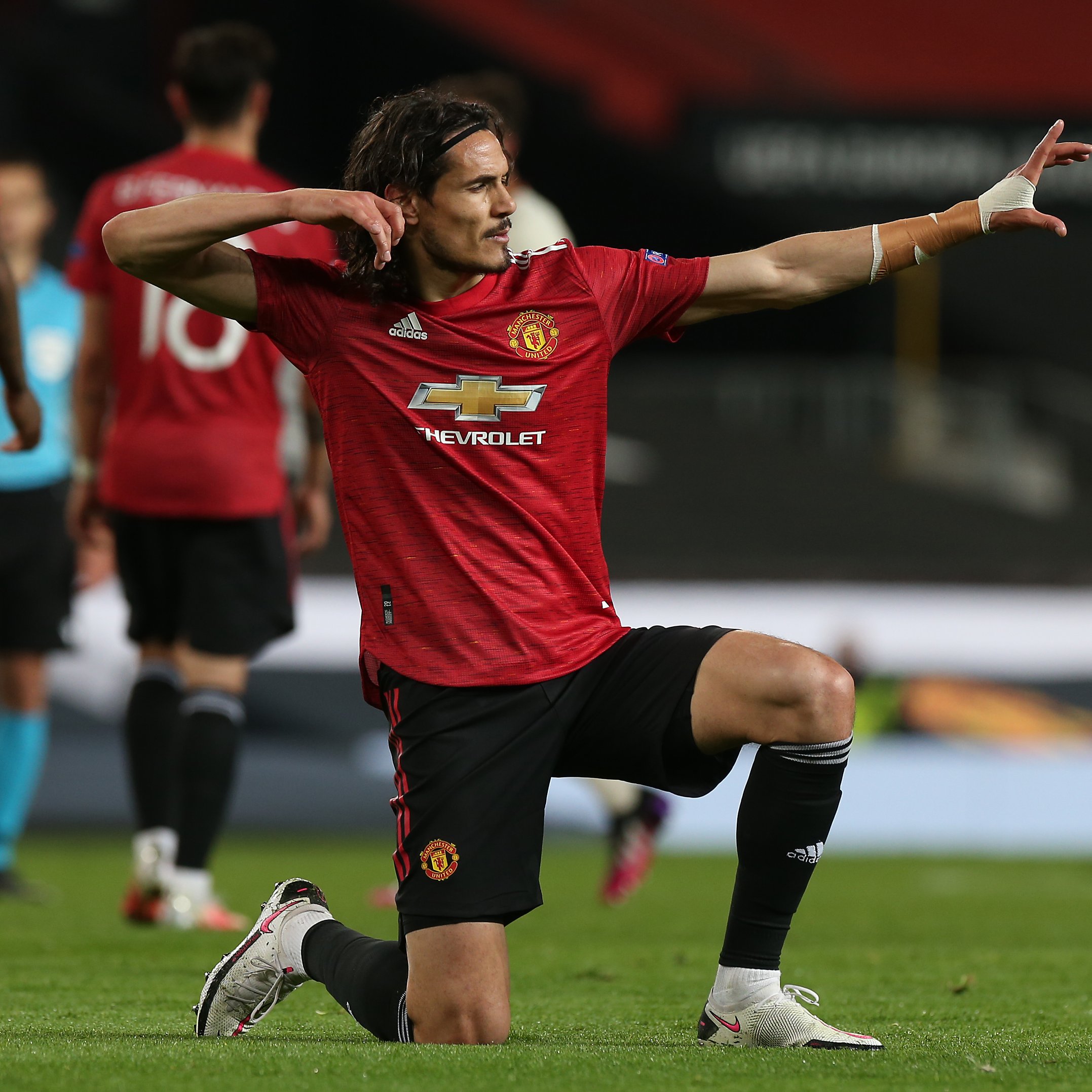 Former Napoli star Edinson Cavani leads second half Charge as United Rip apart wounded Roma
There's not much that can be said about the events that occurred tonight. Roma's trophy drought will only continue after this one. At this point, the Roma women are more likely to achieve That Glory first. There's no doubt there was a lot of misfortune regarding the way Roma played and what the scoreline looked like. Roma has some really strong players in this team; only a fool would say otherwise. However, the circumstances challenging to take. Roma lost Jordan Veretout Roma's best play after 5 minutes, then lost their most explosive player Leo Spinazzola and the Europa League best goalkeeper Pau Lopez. It becomes complicated to come back from that. I'm not by any stretch saying that Roma deserves to win the game because clearly and they didn't, but when you lose three important players so quickly, it's hard to go with the same game plan or trying to cause the amount of damage that they previously could have. It was terrific that Roma could bounce back from scoring twice after Jordan got taken out. They even went into the second half with a lead before getting ripped apart constantly. Lorenzo Pellegrini had been waiting a decade for this. While the team individually could not do it from just an individual's standpoint, he was superb a goal and an assist from a player that has resented Manchester United for a decade. He was the man of the match for Roma, absolutely incredible practically throughout the entire game; however, mental advantages simply can only take you so far; talent prevails, and Manchester United plays a brilliant game, and you can't take that away from them. Are they 6-2 better than Roma? Maybe but maybe if nobody gets injured? Is this match closer? Yeah, no question, but they were lethal in front of goal; they took their chances, and with a very average backup keeper, there was nothing that could have been done about it Never Say Never, but unless something crazy happens, Roma season has effectively ended they can look for the future and try to make this team much more robust in the coming year. But this was a hugely disappointing result and moment and for Paulo Fonseca to allow his team to concede five goals in the second half is that unacceptable; his time here is over. I'm not suggesting that it's all his fault; it's certainly it's time for both the club and the manager to part ways. It was a big blow for Roma; there's not much more that can be said; it is just a difficult time to be a fan of this club. This loss stings, but despite the scoreline, it wasn't nearly as humiliating as the games against Bayern Munich and Catania. It seems like Roma's opportunity to make the final opened and closed on the same day.
MAN OF THE MATCH: Lorenzo Pellegrini