Man United's Talent Prevails over Roma's mental edge.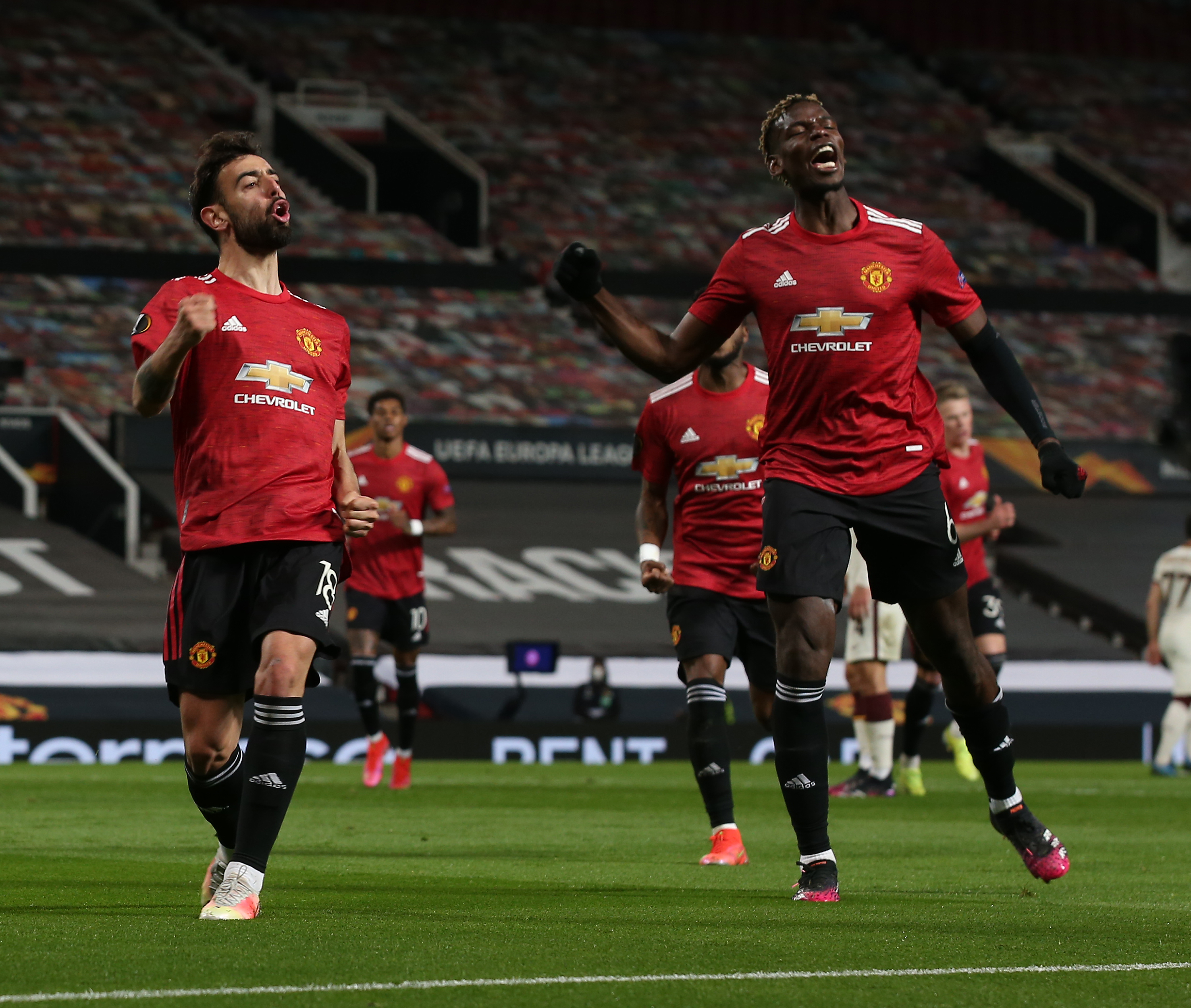 Roma went into the game last night with some optimism, at least with the possibility of getting some away goals leaving the tie up in the air in the second leg. Roma may not have had many advantages going into this game. Still, one they did have when it comes to mentality essentially, they had psychological warfare considering some of the storylines attached to this. From a personal perspective, I thought that could potentially sway Roma in this game. I never necessarily thought they would win both games and get to the final, but I felt to certain respect that those mental advantages would give Roma a fighting chance to at least keep this in balance and maybe have a puncher's chance of going through. I'll be the first to admit I misjudged Manchester United Talent. I knew they were talented; there's no doubt about that, but there are certain things that I did not consider ahead of this game. Man United individually has talent at least individually that is unmatched in comparison to Roma. Edinson Cavani, back in his Napoli days, opened up Mayhem on Roma; Paul Pogba, former Juventus, also was a player that always played well against the Romans. These are two points that I did not consider going into the game. I was proven wrong, and I'm okay with that. The mentality argument with so much in Roma's favor, and Roma has enough quality to do some damage against a strong Manchester United. Three injuries in the opening 35 minutes do not help them at all. However, that mentality part was in Roma's favor even last night Lorenzo Pellegrini, Roma's Captain who had been waiting for this matchup for over ten years with absolutely spectacular but unfortunately the mental push that he had in him could not spread to the rest of the team. Talent can overshadow mentality when it comes down to it. We have seen games in which a mentality moment can overpower Talent Andrew Robertson's comments against Atletico Madrid, ultimately leading to Liverpool's elimination. But the difference there is the talent between us out of Atheti and Liverpool is very thin the talent compared to Roma and Manchester United is a more significant Gap the mentality matters but not so much so that it was going to overpower Manchester United. Manchester United did not have a great first half, and Roma played well considering the circumstances, but in the end, talent prevailed, and they were lethal in the second half, shown up by the scoreline. I never really thought I underestimated Manchester United's ability to do this, but certainly, some of their talent is a lot greater than I thought it'd be. It looks like the Manchester United semi-final curse will be coming to an end, even if it is at Rome's expense.
Bruno Fernandes: From Serie A's Worst Midfielder to one of the Best in the World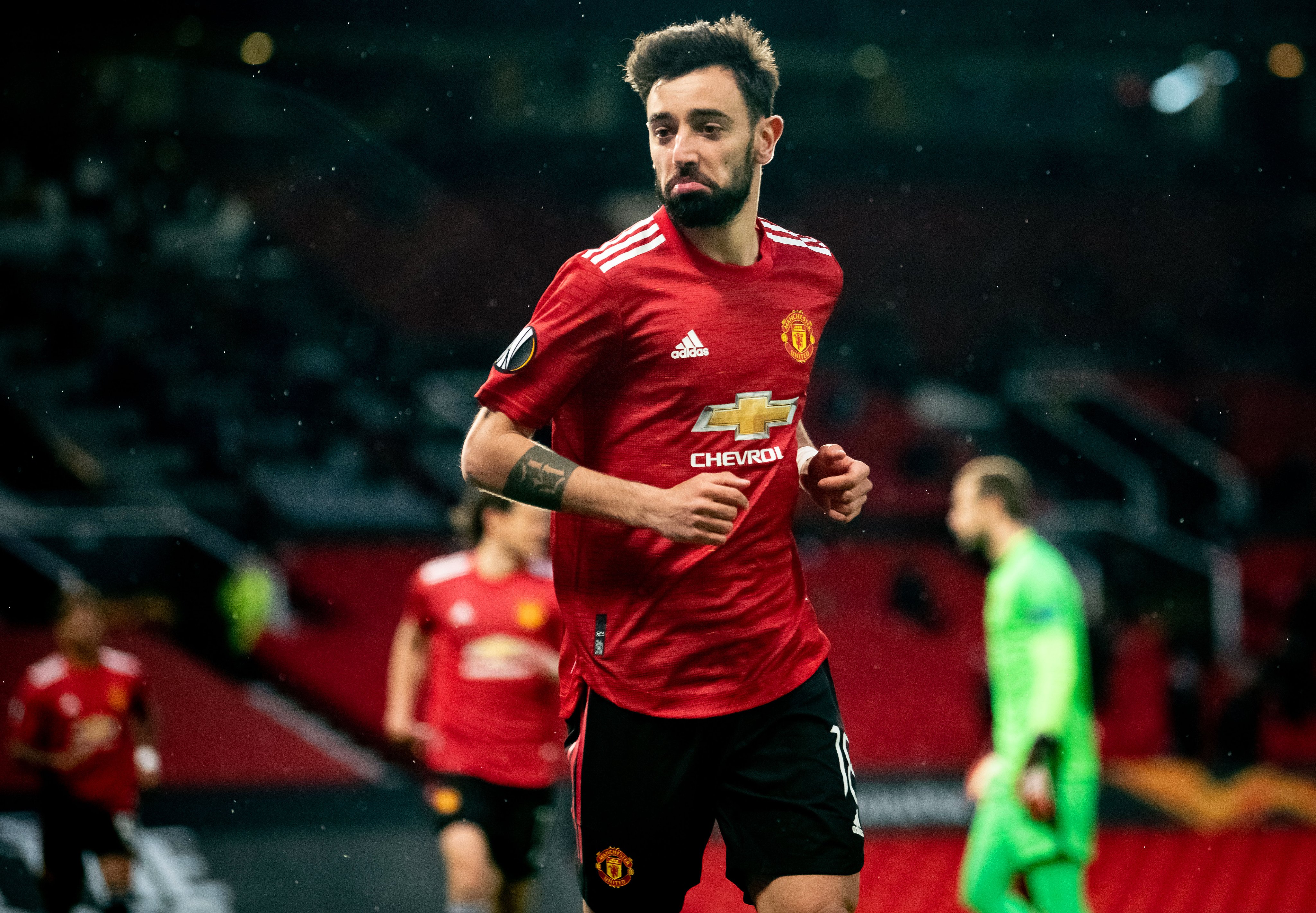 There were a lot of players last night for Manchester United that was wildly impressive. However, I watched Paul Pogba and Edinson Cavani in Serie A; they always have played well against Roma, so their performance last night, even though I didn't see it coming exactly, it was somewhat expected I wasn't stunned by their performance. Bruno Fernandes is extraordinary. I have heard Manchester United fans and Premier League fans banging list drums practically ever since he arrived; he is world-class and an incredible Talent. The main reason I was surprised by this it's because it seemed too good to be true. It took me a while to join the bandwagon and get on the train, so to speak. The reason I resisted initially was that Bruno Fernandes started his footballing life in Italy. He played for Sampdoria and Udinese. To say he flopped is an understatement he was the worst midfielder I had ever seen in Italian football he was horrendous he seemed to have very little talent whatsoever, lost the ball so many times made bonehead regularly plays I never thought for a minute he would ever reach world-class status. he certainly has it's truly remarkable the level he's been able to achieve. Against Roma, he was phenomenal. I would probably say Edinson Cavani was the man of the match, but the bigger takeaway was Bruno Fernandes because I know Edinson Cavani very well; what he did last night didn't surprise me, and I'm not saying I'm surprised that Bruno played well because I've been impressed with him throughout his kind of Manchester United, but it really clicked last night for the first time he is one of the best midfielders in the World. Do I think he is better than Leon goretzka, Joshua Kimmich, and Marco Verratti? No, I don't. However, after those three, I have a challenging time saying anyone else is better. Bruno Fernandes has 26 goals and 16 assists this season; since being at Manchester United, he has 38 goals and 24 assists. He has completely changed Manchester United; his impact is why they're now on the verge of winning a trophy and why they have the tools to challenge for the Premier League in years to come. A lot of people complaining about the number of penalties frankly, I don't care; that's not how you judge a game; if you're going to use the stats to pamper your argument, then it wasn't a strong argument, to begin with when you watch him play you see exactly how special he is. Watching this game last night, he was infuriating me because of how good he was; he was one of the best performers this week, and that includes the Champions League. A beautiful first goal for Manchester United converted from the spot, then on a counter-attack sending through Edinson Cavani for another goal. He had three-goal contributions that are half of the goals and score last night; ironically, Edinson Cavani had similar numbers, but like I said, I wasn't surprised by that. Bruno Fernandes, after last night, was nothing short of sensational. He went from the worst midfielder in Italian football to one of the best midfielders in the World; the statistics don't matter to me special, and he showed it last night. It would be hard-pressed to find a better midfielder in World football last night; he was magical, and now I truly understand what everyone has been saying.
Changes On the Horizon for Roma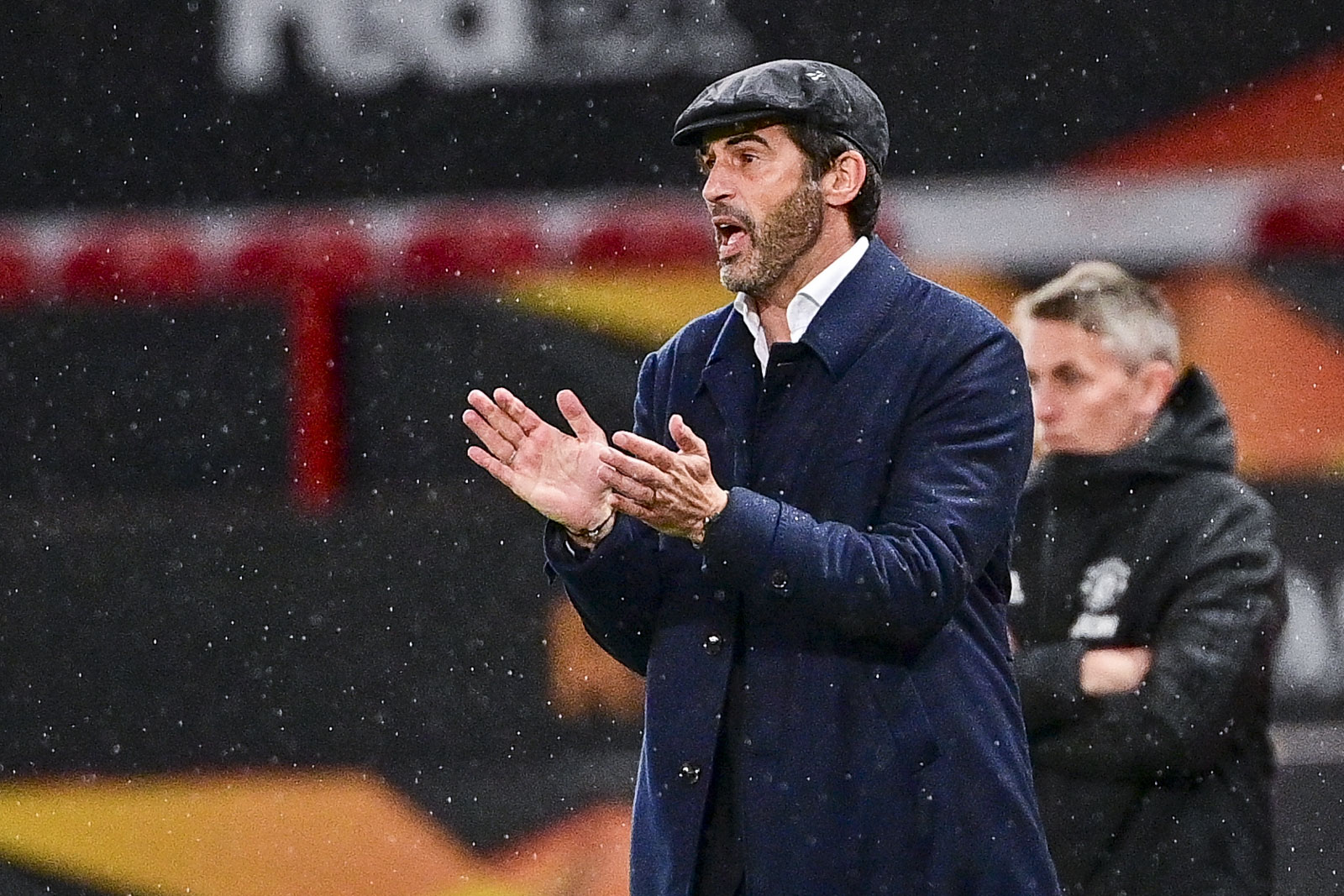 Roma will be going in a different direction this season. Even though Paulo Fonseca has done some nice things since being in charge of the capital, it has not been good enough. Roma will move forward without him as he will either be sacked or leave on Mutual consent after the season's conclusion. Unless some way, magically, Roma comes back and gets to the final, his time in the capital is done; in fact, it may be done already. I tried to support him as much as possible, but there has become a point what he has become indispensable. Roma is a team that has consistently made Champions League football over the last decade, and if they don't fall far behind it. In his two years in Rome, he has finished 6th and 7th in the table. Paulo Fonseca's European adventure with Roma does deserve some credit; he got to the round of 16 last year before ultimately going out to Sevilla, who won the competition and then taking Roma to their first two semi-finals since the Champions League Semi against Liverpool is not something to sneeze at. But to lose the way they did is on the manager. Roma had a 2-1 lead going into the second half despite three injured players and in the second half, Manchester United scored 5 as they humiliated Roma vaguely similar to the one from a decade ago. Those two matches are not even close to the most humiliating the Bayern Munich game. Fiorentina and Catania game, but this was hard to watch. Understandable considering the injuries but still incredibly difficult. There's going to be a lot of change this summer with the squad. Gianluca Mancini, Rodger Ibanez, Gonzalo Villar, Max Kumbulla, Jordan veretout, Leo spinazzola, Rick Karsdorp Bojar Mayoral, and Lorenzo Pellegrini are essentially the only players on Roma that 100% will be on the squad next season. I suspect there will be a lot of moving parts going forward. It is highly suspected that Maurizio sarri will be the manager. Nicolo zaniolo will be back, but Roma has much to do to get this team back to where it belongs. I believe Maurizio sarri can achieve this with Napoli, so he can do it with Roma, but the squad, even though it has some exquisite pieces inside it, there's just a lot of changes that lie ahead. Whether this entire situation is his fault or not, Paulo Fonseca is Up For Debate, but Roma needs a different direction Roma where I top three top for the team this season and fell out of it. They have lost essentially every big game that they played; a new Direction is an order. I think Paulo from Sega can become an excellent manager, but it looks like that won't be happening Inn at the Capitol.
Rotten Injury misfortune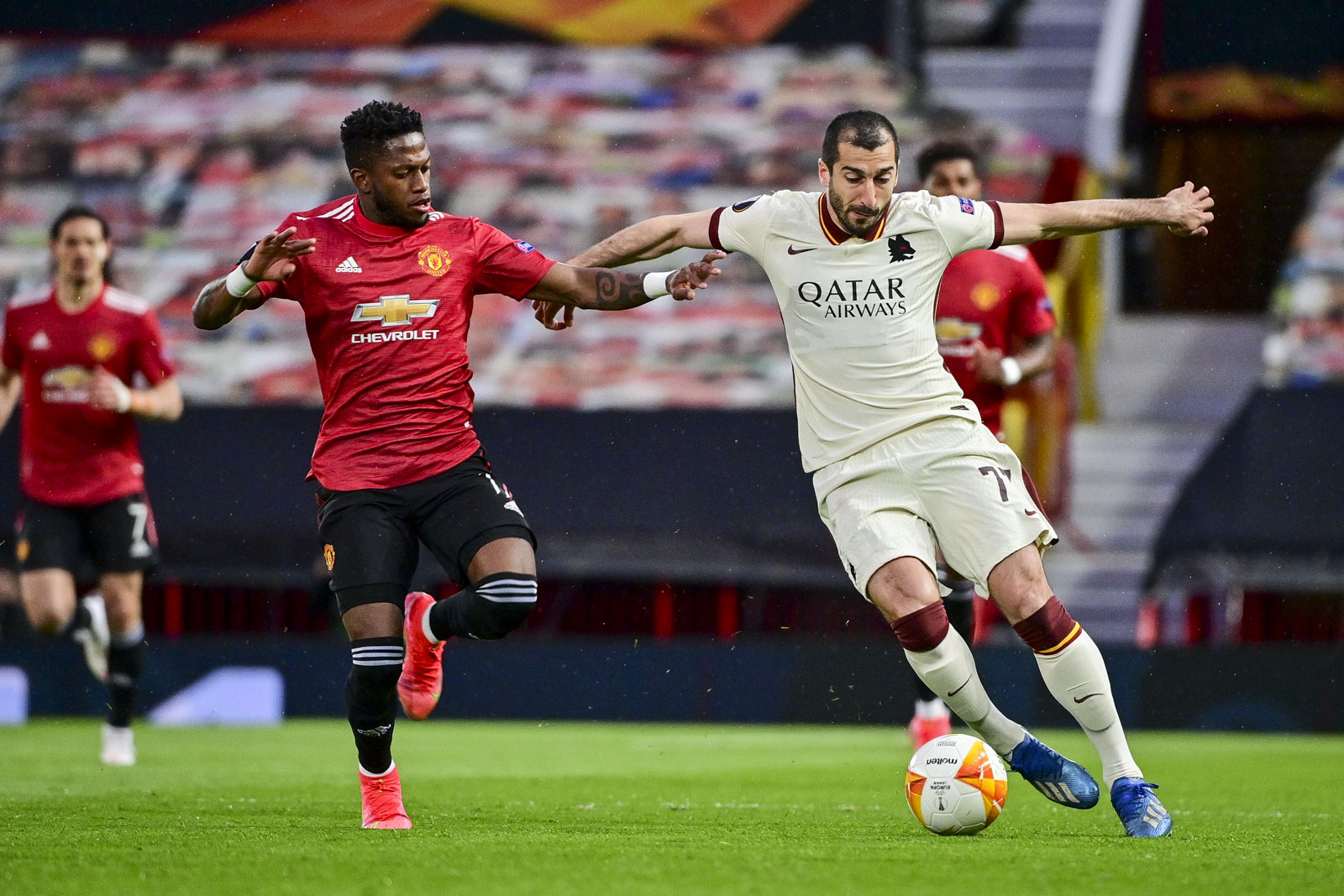 Roma, we're unlikely to win this game regardless; they were massive underdogs. However, I have never seen so much misfortune being induced on a team so quickly. 5 minutes into the match, Roma's best player this season, Jordan veretout, got injured had to be replaced just minutes into the game. Not that long after Europa League's best goalkeeper this season, Pau Lopez got injured making a save. He had to come out, and then arguably Roma's most explosive player Leo spinazzola got injured as well. Outside of Lorenzo Pellegrini, those were Roma's three most important players. They lost all of them incredibly quickly. Gonzalo Villar is a capable midfielder that can fill in for Jordan and do quite well. But Bruno Peres and Antonio Mirante are barely good enough to be backups. They just killed them. If Lopez does not get injured, Man United doesn't get six. Maybe they score for but not 6. He has kept so many goals out of his net this season, especially in the Europa League. Antonio Mirante has been horrible this season when he has played; it was so unlucky considering how the game ended. Roma probably loses this game 3 to 2 at full strength, which gives them a Fighting Chance in the second leg. Still, due to the situation, the injuries, Roma never had a chance; after all three went off it looks like they did for a moment, but honestly, they never stood a chance afterward. Manchester United was unbelievable in the second half; they deserve to win the game, but we can't sit up here and say that Rome has three best players getting injured didn't play a part in this because it did. The injuries absolutely killed them. Leo spinazzola was giving problems to the Manchester United defense consistently; when he got subbed out, that element of Roma's attack evaporated, and even though Gonzales Villar is a competent midfielder Jordan is so crucial in the counter-attacking play, and they couldn't do much of anything in any regard to that after these were three essential pieces that could not continue largely influenced the margin of defeat.