Change of Formation unleased Roma
(Could Mou have Asked Fonseca to do this)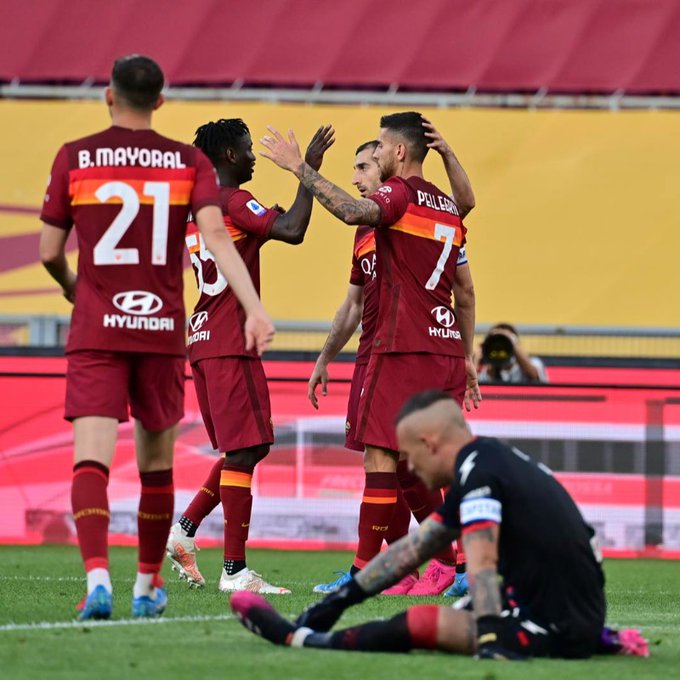 One of the most interesting things about Roma's dominant performance on Sunday night was the change of formation. To a certain extent, it identifies that Paulo Fonseca is getting an opportunity to see what his team can do during the final stretch of the season, but at the same time, you can look at this and identify this as something else as well. Jose Mourinho is coming in next season with energy and ideas on what he would like to do with this Roma team. Paulo Fonseca may have changed the formation so Jose Mourinho could identify which players will most likely fit within his system. They are both Portuguese, which means there may have even been a conversation between the two of them as he requested to play his system just so he can feel or get a feel for which among the Roma players could it be a part of his future plans. The change of formation worked wonders. A Roma side that has not really been able to execute on the counter-attack since the first half of the season. Roma was a hazardous counter-attacking team through the first couple of months when Roma was in the top four for a good portion of the season. Roma has fallen out of the spot and is unlikely to even make the Europa League at this point but. Roma found that niche in the 4-2-3-1 formation, and they went wild against the bottom of the table. Three different players had at least 2 goal contributions as Roma score five in the second half beating up lowly Crotone. The change of formation gave Roma entirely different-looking energy and was one of the most dominant performances of the campaign. Something to Jose Mourinho likes as the Portuguese manager posted on Roma's Instagram post with the Clapping emoji. He obviously liked what he saw, and Paulo Fonseca got the best out of his team in the new setup. I don't know what happens behind the scenes, but Paulo Fonseca could have done Jose Mourinho a solid and changing the formation so he can evaluate his team for the future.
Selling Simy and Investment will help Crotone Return They will be back 
Crotone was mathematically relegated last weekend after just being promoted this season. Despite the individual performances of Simy and Junior Matthias, it hasn't been enough to keep them up as they have been horrid this season. This game was irrelevant, and even though they were battered, it does not prove anything as they are primarily expected to still finish at the bottom of the table; it has not been a very optimistic campaign other than their goal-scoring machine. However, Crotone should feel somewhat confident that they can return to the Top Flight in a year or two. They got relegated before after a two-year stay and got themselves back not long after. They certainly have the capabilities to get themselves back up again. If they sell Simy and Junior Messiah they could get a reasonable sum from those two players departing. There's a lot of good players in the championship. Serie B Bundesliga 2 and they could even Venture into the American Market looking for players in the MLS and maybe some smaller countries. They won't have a ton of money, but they will have enough to upgrade the squad; it's just enough to get them back to the top-flight a year from that. It has been a horrible snowing this campaign, but everything is in their hands with the money that they'll get from some of their sales; they certainly will be able to upgrade and fill out the team to at least be one of the Heavy Hitters in the second tier next season. It will be a process, but with the suitable investment and right decision making at the top, they could make a comeback and be playing in Serie A again in 2 years. This game was more or less meaningless, and it's heartbreaking for them, and their fans that they're relegated, but their problems are easily fixable; they will return sooner rather than later because they have done this before we can do it again.
Boja Mayoral and Lorenzo Pellegrini Proved they are Vital for Mourinho's Roma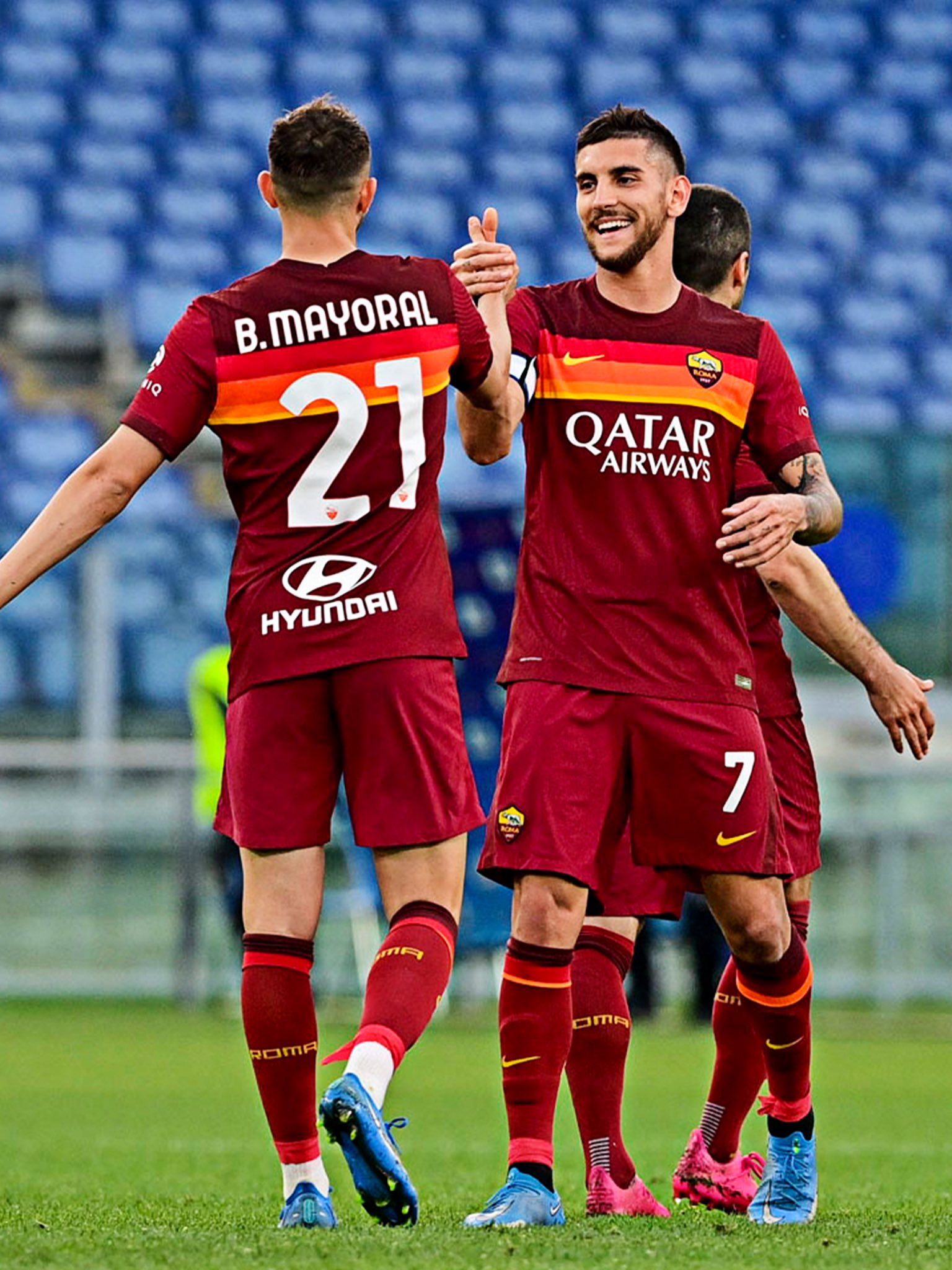 There is an argument that Roma was not tested very much in this game because their opponent had already been relegated this season. However, Roma can only play with them in front of them and has not won a game in their last five in the league and has really struggled since January. The change of the formation allowed Roma to execute in a more attacking sense; they were unbelievable this game a truly dominant performance from Roma. Roma hit the bar twice in the first half but went crazy in the second half. Borja mayoral scored on a beautiful counter-attack to give Roma a 1-0 lead Lorenzo Pellegrini scored in the 70th, and the 72nd-minute Henrik Mkhitaryan gave Roma a fourth goal to cap off three-goal contributions with a goal and two assists. Then Borja mayoral scored his 17th goal of the season in the 90th minute, getting his brace. Few things are very evident about that performance. Mourinho watched this game and was paying close attention. Paulo Fonseca, as I mentioned, played his formation that he will be using next season, meaning Jose Mourinho was evaluating the players inside his system that would be most effective. The individual performances are the thing that sticks out the most. Jose Mourinho will create an entirely different team next season, but he will keep some important pieces together; a lot of these players that are invested in the Roma team want to earn a place in Jose Mourinho's Roma, and last night we saw two or maybe three players absolutely prove that they belong in his Roma team next season. Lorenzo Pellegrini is a Roman-born captain that has been crucial to Roma's success this season. He scored two goals in minutes while supplying 7 key passes in the 90 minutes he played. He is a leader; he is a captain, and he was born for this role. He is also just pulled off the greatest goal-scoring season of his career, having 11 goals and 9 assists during this campaign. In the central Midfield spot formation, he was an absolute monster looks to be the perfect solution and someone that certainly should be vital to Roma over the next couple season He is the Captain no one is going to take that armband off him what Lorenzo Pellegrini could become under Mourinho is something truly exceptional he could go from where he is now, which is still one of the best midfielders in the league to world-class status. He has everything in him, and he will only evolve and explode under Jose Mourinho. I don't care who he's linked to; he must be a part of his plans because he could be one of the most important pieces of Mourinho's Roma going forward. Lorenzo Pellegrini is a special talent in a Roman born kid who dreamt of Captain the side and now he's become a truly exceptional player and will only continue to grow. Lorenzo Pellegrini has more or less confirmed his spot with Mourinho next season. Another player that has done the same is Bojan mayoral. He came into Roma as potentially a backup Striker for edin Dzeko. Ironically he became the starter and the team-leading goal scorer. His loan has a purchase option at 15 million. Roma would be absolutely insane not to pay it. He's another player that could take huge leaps under Jose Mourinho; he is all the ability from a technical and playmaking standpoint to be a world-renowned striker in Italian football. Mourinho is someone that can help him get there. Bojan Mayoral is only 23 years old and has room to grow and could become an absolute Beast with Mourinho at the helm; he has 17 goals and six assists this season, honestly having become one of Roma the best players this campaign. Jose Mourinho has to have him involved in his team's next campaign; he has earned not right with how well he has played and not only in the league but the Europa League. There will be a question of whether or not Henrik Mkhitaryan will be involved next season after the performance he just put together. It's hard to imagine him being sold in the summer. he had a three-goal contribution with a goal and two assists. He had worked with him before even though he wasn't necessarily in his Grace's at Manchester United; this is a difference-maker Miki he will prove to be very valuable if he is kept he may not be a starting player with Jose Mourinho what is someone definitely income off the bench and give Roma that energy that they may need. Lorenzo Pellegrini, Bojar Mayoral, has enhanced their chances of being a crucial part of his team next season. Those two certainly will be involved the question is whether the Armenian well and I think he should give him a chance Mourinho will upgrade this team where he sees fit, but the three of them when operating together can be something spectacular, something that Jose Mourinho will be aware of after watching that game. With European football no longer Within Reach, the individual performances will be continually be enhanced based on performances over the next three games Lorenzo Pellegrini and mayoral made the biggest dent in that regard with world-class performances in a massive Roma victory. the two of them must stay in the capital after that performance. I'm pretty sure Mourinho agrees as well as Roma Go Wild on Mother's Day.