Roma is coming off a 5-0 Victory against Crotone as they win at last after having gone winless in their last five games in the league. They will play The League champions Inter Milan for a second time this season in a midweek fixture. The first meeting between these two teams was a 2-2 draw at the Stadio Olimpico as Gianluca Mancini rescued Roma. Inter Milan is already championed. Roma just wants to finish the season strong. Even though inter will play without some of their key starters, I suspect that Inter Milan should feel like the favorites none the less considering they ripped apart Sampdoria 5-1 even without a full-strength Squad. Neither of these teams really have all that much to play, only Pride, however, Inter Milan and Roma are not on the best of terms, and there is a slight rivalry between the two of them; there are sections of the Roma supporters that hate Inter Milan more than Napoli it will be a testy affair because the teams do not like each other but outside of that there isn't much to go for here. Will Inter Milan continue their Flawless form against Roma at the San Siro, or will the lads from the Eternal City get something in the line will find out all that and more when the Roma and Inter Milan go to battle at the Giuseppe meazza in Milan.
A.S Roma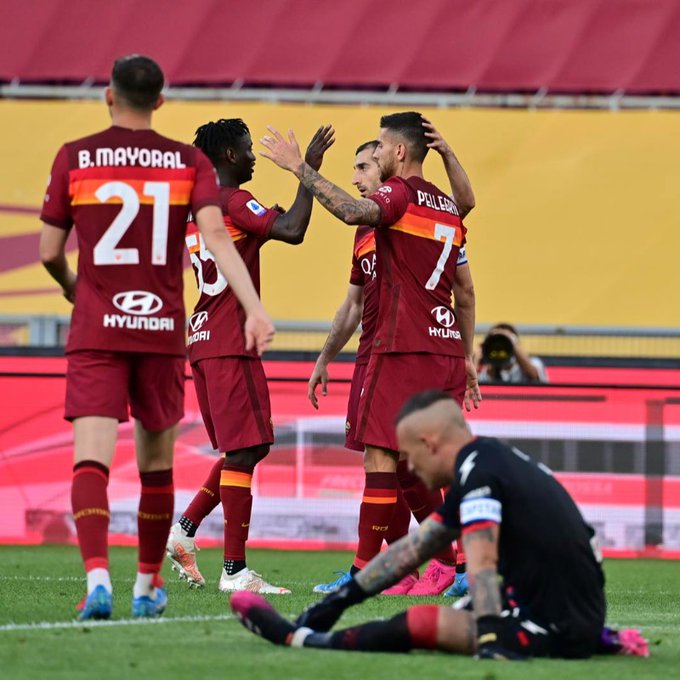 Roma will be likely to operate out of the Jose Mourinho system once again. As I said in my article last week, I think Paulo Fonseca and Jose Mourinho were in contact before the game against Crotone in the Portuguese tactician needs to know which players will fit in his system are likely to see the 4-2-3-1 formation once again. In goal, we should see Daniel fuzato making his third appearance of the season. At left-back is expected to be a Max kumbula with him should be the center-back partnership of Gianluca Mancini and Rodger Ibanez patrolling at right-back is expected to be Rick karsdorp. The defensive Midfield should consist of Bryan cristante and youngster Gonzolo Villar. In the attacking Midfield, in the central position is expected to be Roma Captain Lorenzo Pellegrini. To the left should be henrikh Mkhitaryan, then to the right Pedro Rodriguez. Up top Roma top scorer this season, it's highly likely to be bojar mayoral.
Manager: Paulo Fonseca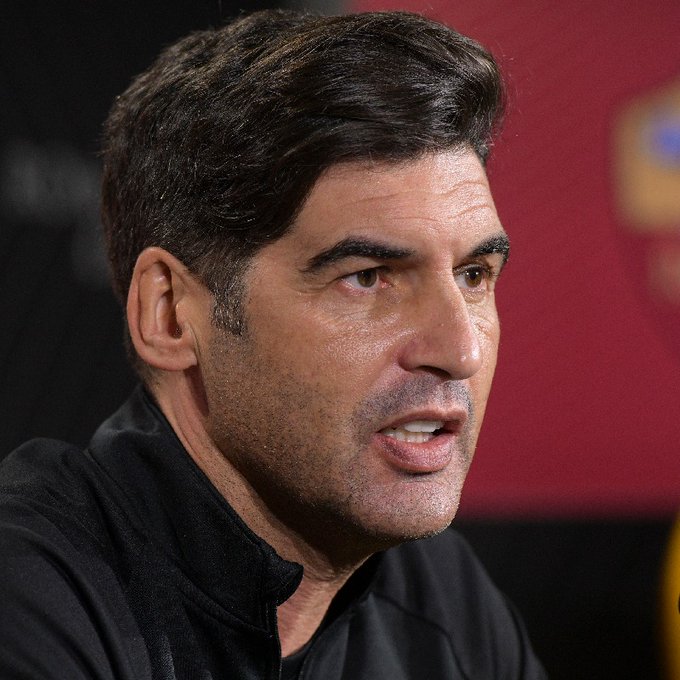 Roma Projected XI: 4-2-3-1 Fuzato; Kumbulla, Mancini, Ibanez; Karsdorp, Cristante, Pellegrini, Peres; Pedro, Mkhitaryan; Mayoral
Inter Milan 
This has been Inter Milan's year after a decade without even a trophy they captured Italy this season. Antonio Conte will be coaching his 100th game in the league will have his team ready for the battle. They have won the league title and will build on what they have achieved early this season, trying to get a big victory against Roma. There's not much to break down as far as Inter Milan executing in this game. Inter Milan's course to Victory is maintaining possession and hitting Roma on the break. Well, Roma is pretty good defensively, at least on paper, considering what they likely come out with; they are playing a very inexperienced keeper and could take advantage of his youth. Don't let Roma get very much of the ball, and they more or less should get the job done. As I said, neither team has much to play for, but Inter Milan is significantly more talented, and we'll have the materials to get the three points yet again. They should find a way to see Lautaro Martinez roam free with his athleticism and speed; he is a classic goal poacher; if he's able to roam in certain areas lowly guarded, he will find a way to explore. I also expect them to use the wings to their advantage, pushing the ball forward and trying to force Roma on their back foot. Antonio Conte Center typically operates out of the 3-5-2 formation; there should not be much change, but, likely, Inter Milan will not come out with a full-strength squad but still a hazardous team.
Counter Attack

Control Possession 

Lautaro Martinez
Manager: Antonio Conte 
Inter Projected XI: 3-5-2 Handanovic; Skriniar, De Vrij, Bastoni; Hakimi, Barella, Brozovic, Eriksen, Darmian; Sanchez, Martinez
Feed Mayoral 

Build on Crotone game 

Get on Counter Attack 

Adapt to new formation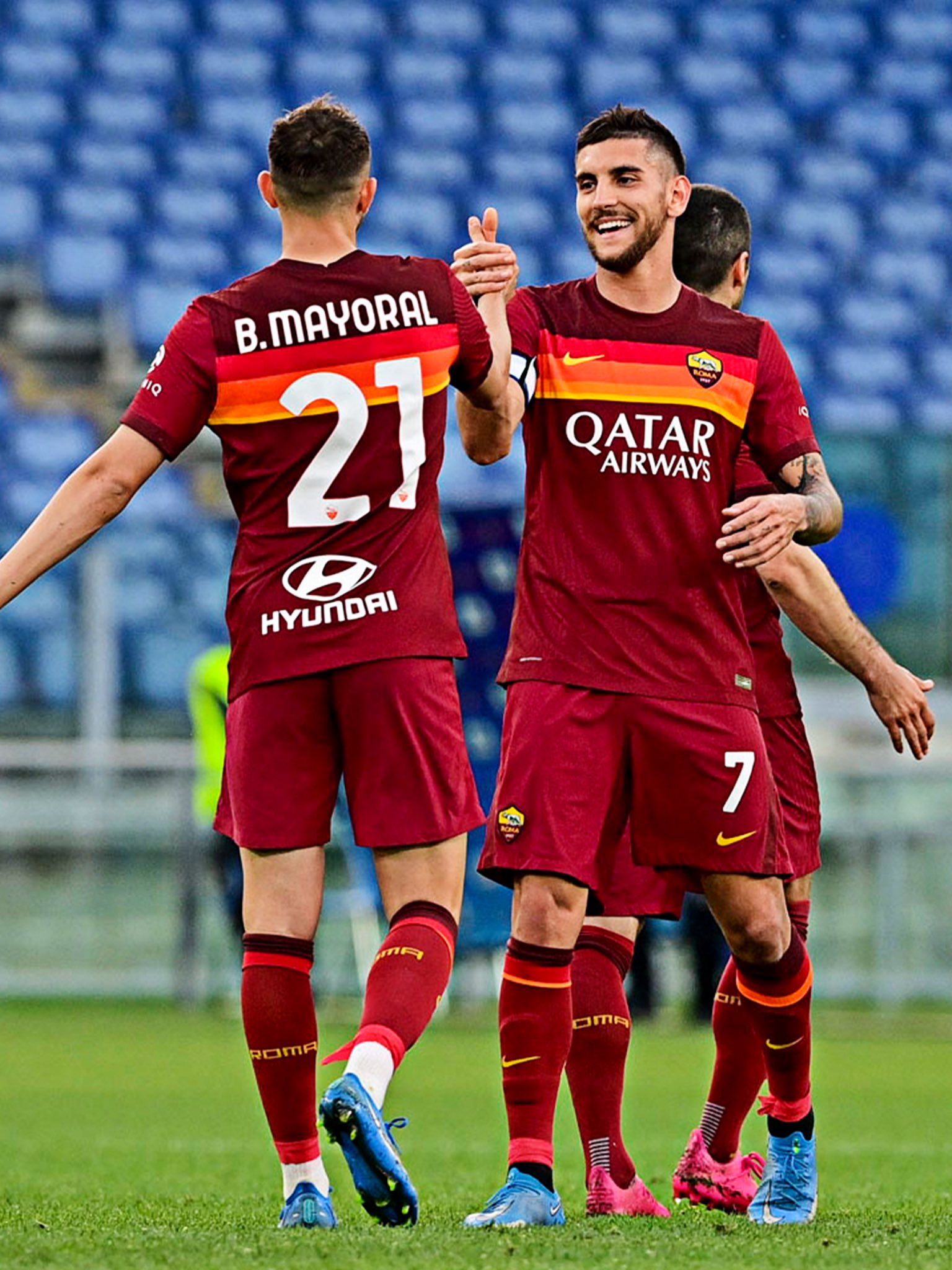 Since Roma's appointment with Jose Mourinho, the team has played very well together. They have won two games in a row since the announcement. Inter Milan has already won the league, and Rome is out of contention of any European spots; Roma just for Pride, will want to take this game very seriously. The key for Roma is to continue to adapt to the new formation and try to mirror or try to repeat at least the way they played against Crotone. This should allow them to get on the counter-attack and trying to punish an Inter Milan backline that is superb but with the title already secured, may not be as ambitious or up for the challenge as they would have otherwise using Lorenzo Pellegrini and Henrik Mkhitaryan on the counter-attack with Rick karsdorp at someone that can push forward down the wing games for word is a must in this game. Then as always, trying to feed Bojan mayoral, getting him into dangerous positions, and potentially adding to his goal tally will give Roma a puncher's chance to maybe get the point in this game. He has been on target this season with 17 goals in all competitions; if he is given service and gets himself into dangerous positions, he could add another girl here, which would make things very interesting against an Inter Milan side that may not be motivated to the same extent as earlier this season considering they've already bagged the title.
Prediction: 2-2 

I may be slightly ambitious here, but Inter Milan has not won the season series against Roma in several years. I think that continues with a very similar result of the first match. In fact, I think it will be identical I believe this will be a 2-2 draw yet again, with the possibility of Roma taking a precious point even if it is just for Pride's sake.
Lorenzo Pellegrini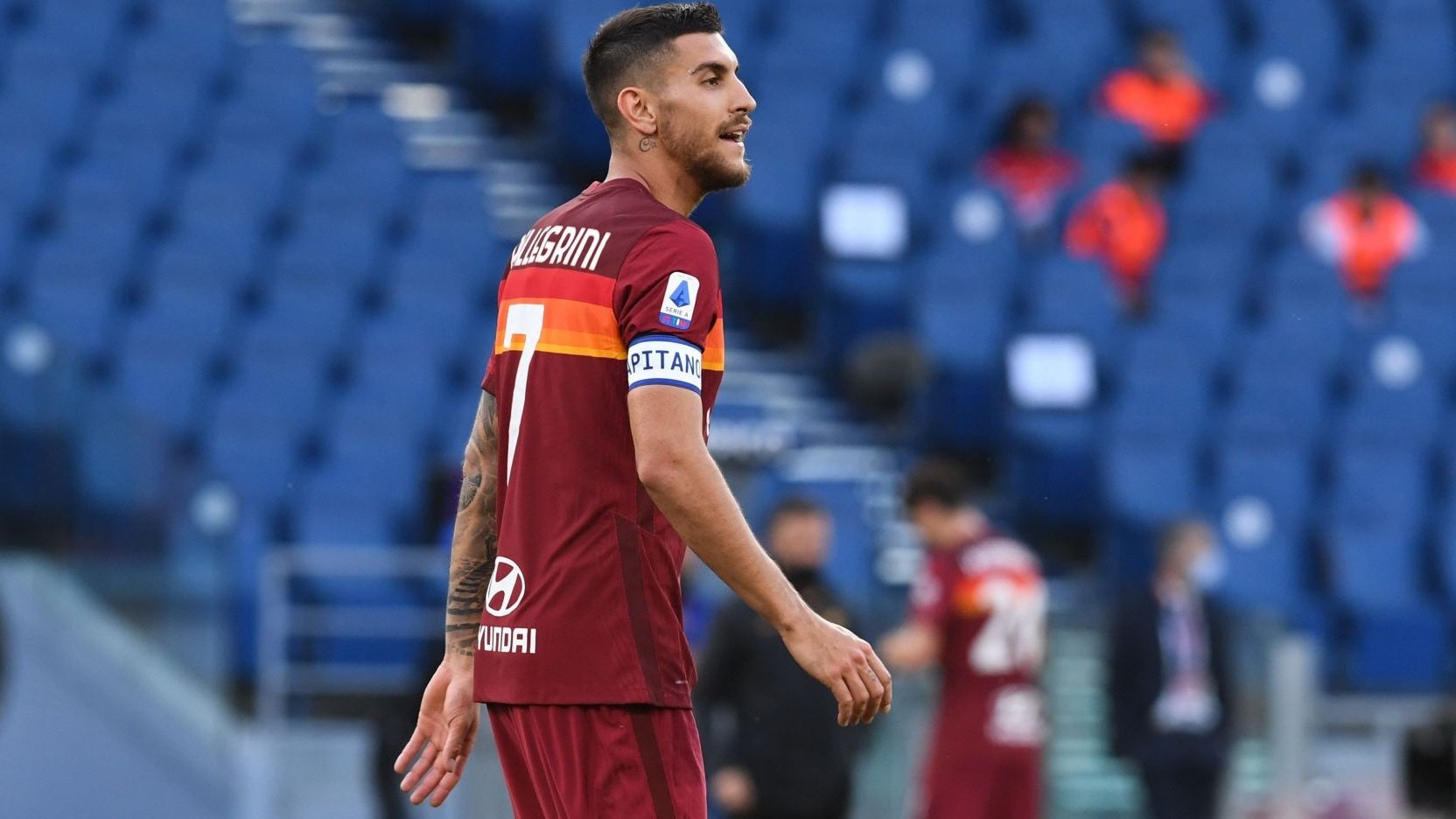 Latauro Martinez
Match Details
Date: Sunday, May 11th 2021
Venue: San Siro 
Kickoff: 1:45PM (USA) 7:450PM (ENG), 8:45PM (ITA)
TV Broadcast: Sky Italia, ESPN+