Mainz Mess up Champions League Picture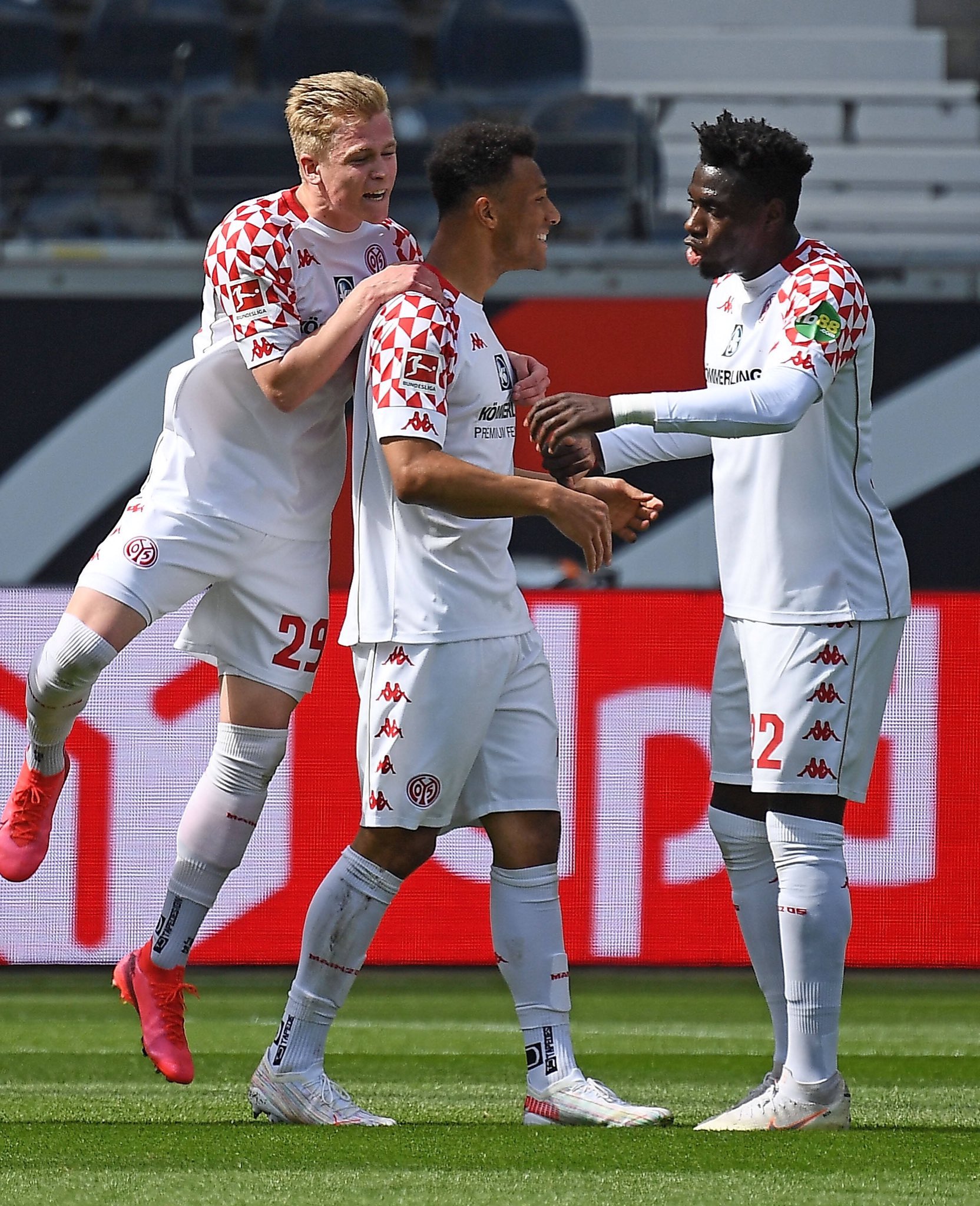 Frankfurt has seen their Champions League Ambitions take a massive hit over the weekend. It is unfortunate timing with the season not having a much game left in it. Frankfort was searching for their first Champions League campaign since the dawn of time, and they have not even been involved in this competition since 1959. Play for the longest time has been the most impressive team and European football as they have come out of nowhere and were knocking out the door of Champions League football. At one point, they were seven points clear of Dortmund. It seemed like it was The Knockout Punch Dortmund Ambitions to be in the Champions League next season. Both Wolfsburg and Dortmund picked up victories over the weekend. Josip brekalo hat trick leads Wolfsburg to a 3-0 victory over Union Berlin; meanwhile, Dortmund had a 2-0 lead against RB Leipzig; Leipzig fought back, eventually drawing the game level before Jadon Sancho gave Dortmund a late winner that now has so many implications. Frankfurt didn't show up on Sunday and fell in a 1-1 draw with the recently safe Mainz. The future of Andre Silva and Filip Kostic has taken a significant hit. The only way they can keep the both of them next season is to make the champions league; if they failed to do so, another Bundesliga team in the Champions League will likely go out and spend the money to get them. Frankfurt seems to have it in the bag, and it would be devastating and to a Frankfurt team that gave the Bundesliga a different flavor this season. The announcement of their manager leaving the club to join Gladbach at the end of the season could not have come at a worse time. Since that decision was made public, they have not played to the same extent they've had some good performances here and there. Still, a loss to Gladbach, a loss to Bayern Leverkusen, and now dropped points against Mainz damage is their chance at Champions League, which only props up Dortmund with the possibility to make the Champions League despite being insistent on throwing it away so many times this season. Wolfsburg is currently at 60 points in front of Dortmund at 58 points Frankfurt at 57; it's not over Frankfurt still can do this, but they put themselves in a vulnerable position. Wolfsburg take on RB Leipzig this weekend; if they fall in that game, then maybe Frankfurt can fight their way back into it, but it does seem like momentum is now driving Wolfsburg and Dortmund to the Champions League as Frankfurt seemed on the verge of collapse despite having the most manageable schedule out of all three the last three games of the season and they have damaged their chances with an unfulfilling performance that gives all the confidence in the world to Wolfsburg and Dortmund during the final stretch of this Champions League battle.
Herta Berlin escape the Drop for now after Director SACKED for Racial Comments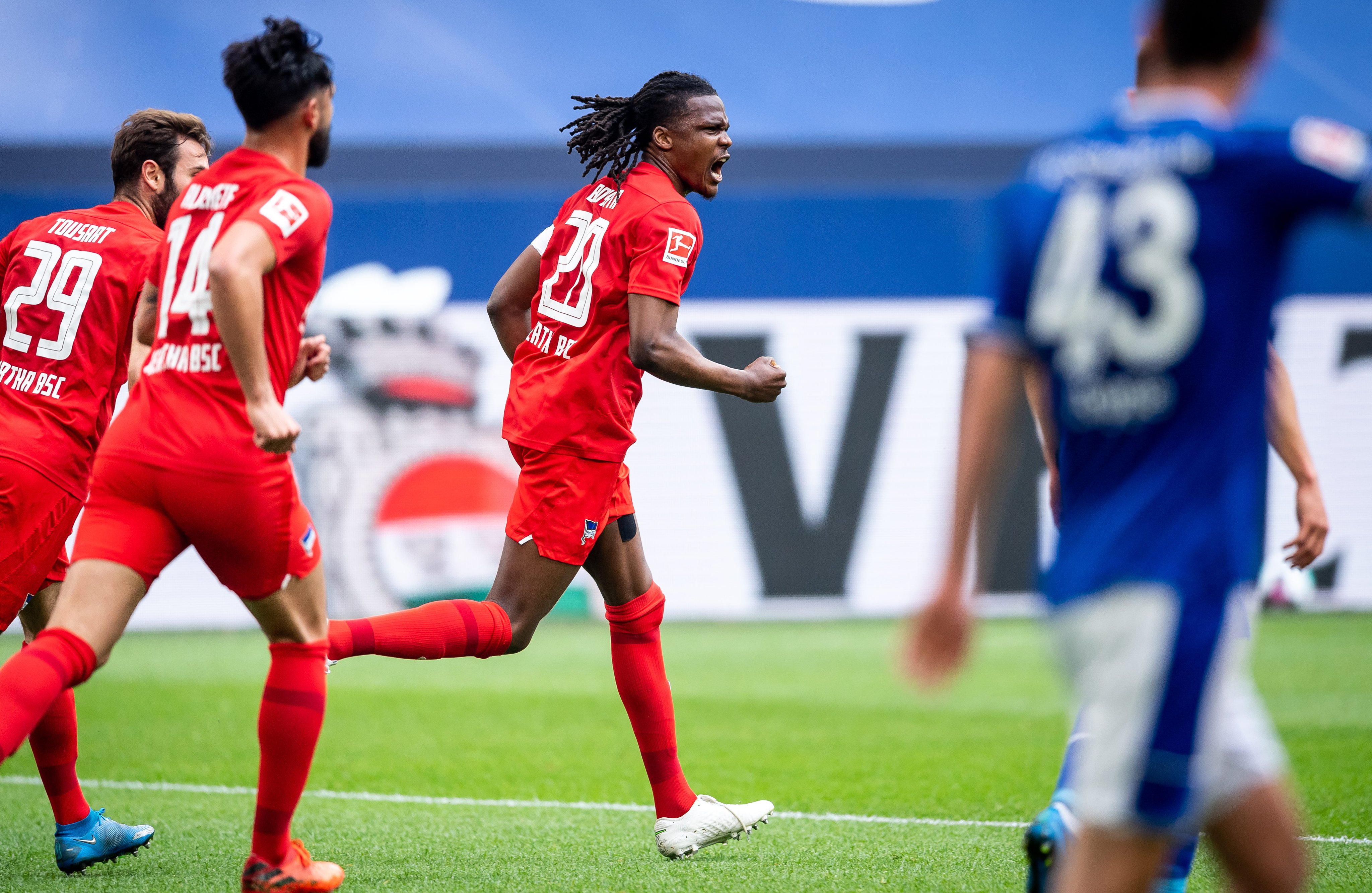 Before last weekend's game, there has been significant controversy aligned to Hertha Berlin. The Berlin side is fighting for survival within the league; it has not been a very productive season to the very least they have struggled significantly they have been in the Bundesliga a long time, and it would have been a blow to see them fall out. They're not safe yet, but they got themselves out of the relegation zone with a victory this weekend; they currently sit at 31 points and are without a defeat in their last five. They still have much work to do with Armenia and Werner at 31 points; they have three games left this season, giving them a chance to survive; it will be a perfect end to a very dramatic and complex season. However, behind the scenes, we saw something Despicable regarding former German international Jens Lehmann as he was sacked last Wednesday for his comments about Dennis Aogo. The former goalkeeper sends a message to him that was not meant for him profiling him as a token black guy; he has since been sacked by the club in which she was working as a director. Hertha Berlin came out with a statement that said "
"such statements in no way correspond to the values for with her gerbil in stands for and actively campaigns for the club we distance ourselves from any form of racism."
He was immediately let go by the club and also will not be making any appearances on Sky Sports as he made occasional appearances on the show. As they came out with a statement of their own. "We often had Jens Lehmann as a guest on our program and are very disappointed by his behavior; we do not plan on inviting him back to our broadcast again."
This is bad luck on all accounts; the question I have is whether this will inspire Hertha Berlin or act as a distraction with the relegation fight not over. Only time will tell.
Robert Lewandowski closes in a Ged Muller as Bayern are Champs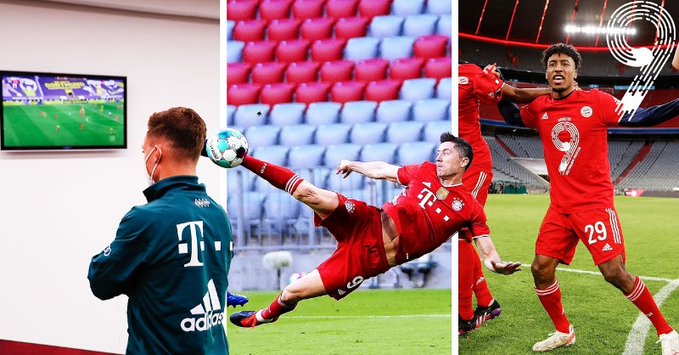 Robert Lewandowski is undoubtedly the best striker in the world. He has put together one of the most impressive Bundesliga seasons we have ever seen. Gerd Muller holds practically every Bundesliga record there is, but the longtime German Legend has one that is about to break. An injury to Robert Lewandowski effectively derailed Bayern Munich from retaining the Champions League. He missed a couple of weeks from an injury he picked up while on international break. He returned to the team recently and got right back to what he was doing prior. He was on pace to obliterate the goal-scoring record for a single season in the Bundesliga. he scored a late goal against Union Berlin in their draw a couple of weeks ago and then this week against Gladbach, Robert Lewandowski bagged a hat-trick. In an eventual 6-0 Victory. Robert Lewandowski now has 38 League goals this season, needing one more to tie it the record and two more to break it. Two games are remaining and not against any challenging teams. He will, without doubt, break this record, and it will be his. The interesting thing is he's on pace to break the all-time Bundesliga record as well. If he keeps up his case for the next couple of seasons, he's undoubtedly to break more records to come but one thing at a time. With two games left is highly likely to break the record as history beckons for Robert Lewandowski. In addition to that, Bayern Munich won their ninth straight title as celebrations erupt in Munich. However, Bayern Munich's dominance has nothing to do with the quality of the Bundesliga. Many teams in the Premier League Italian football and other leagues are interested in signing Bundesliga players. This is the league with the most quality from top to bottom. People are frustrated with Bayern Munich's dominance, but that does not imply that it is a joke of a league or it's a one-sided League a lot of the time; Bayern Munich confirmed the title late into the season this narrative that the Bundesliga doesn't have quality is just ridiculous they just have one super team that would win consecutive titles and practically every League the Champions League race it's hot the Europa League race is hot the relegation battle has been hot having a similar Champion does not represent the league and its quality so this whole farmer League argument dies on the spot because there's not an argument for it. People are just fed up with Bayern Munich winning, and those people also need to understand something; most of the people criticizing the league quality are those who don't watch it if you don't watch it don't speak. Congratulations to Bayern Munich, but hopefully the reign of terror ends sooner rather than later