Roberto De Zerbi to Shakhtar Donetsk
Roberto De zerbi completely transformed sassuolo over the last couple of years. He hasn't made the Europa League, but each season he has been knocking on the door, and the players that have played under him have massive we progressed with the likes of Berardi, Francesco Caputo, Manuel, and Jermaine Boga he has done a tremendous job in Italy and only continues to enhance his reputation around Europe. He left Benevento, came into a team that finished 15th the year before, and finished in the top half of the table each of the next couple seasons. He's done everything he possibly could have with the team; it's been a tremendously successful spell; however, there's nothing more to do there. Roberto De zerbi wants a different challenge. This has been reported for the last couple of weeks and months, but there wasn't a certainty of what offer he would take and where he was going to go. Last week there was some breaking news coming out of Ukraine. Ukrainian Giants Shakhtar Donetsk is finalizing a deal with the sassuolo manager to switch out Italy for Ukraine to become the new coach of Shakhtar Donetsk. Unfortunately, he's leaving the league, but I could not be happier for him; this is a fantastic move for a coach that now has opportunities to do some real damage and win some trophies. Ukraine is not a one-sided League; there are tough teams, but Shakhtar holds all the cards. They have a reputation for thriving in European competitions; the influence of the Brazilians in Ukraine has always helped them succeed. This is a good team from top to bottom that always has a significant run in Europe. They made the round of 16 of the Europa League this year and beat Real Madrid twice in the Champions League group stage and then last year made the semi-final. They have pedigree; they have some really outstanding players, and they're only going to get better; this is a no-brainer for Roberto De zerbi. He will have a bigger budget, a dangerous Squad, and will be in European competitions every season. This is a massive move for him after all the work he had done in Italy; he deserves a job like this where he will be expected to deliver, and there will be a lot of expectations, but it's the type of job in which he can win trophies which is something that was never going to happen in Italy. We wish him well and do us proud.
Juventus ARE A MESS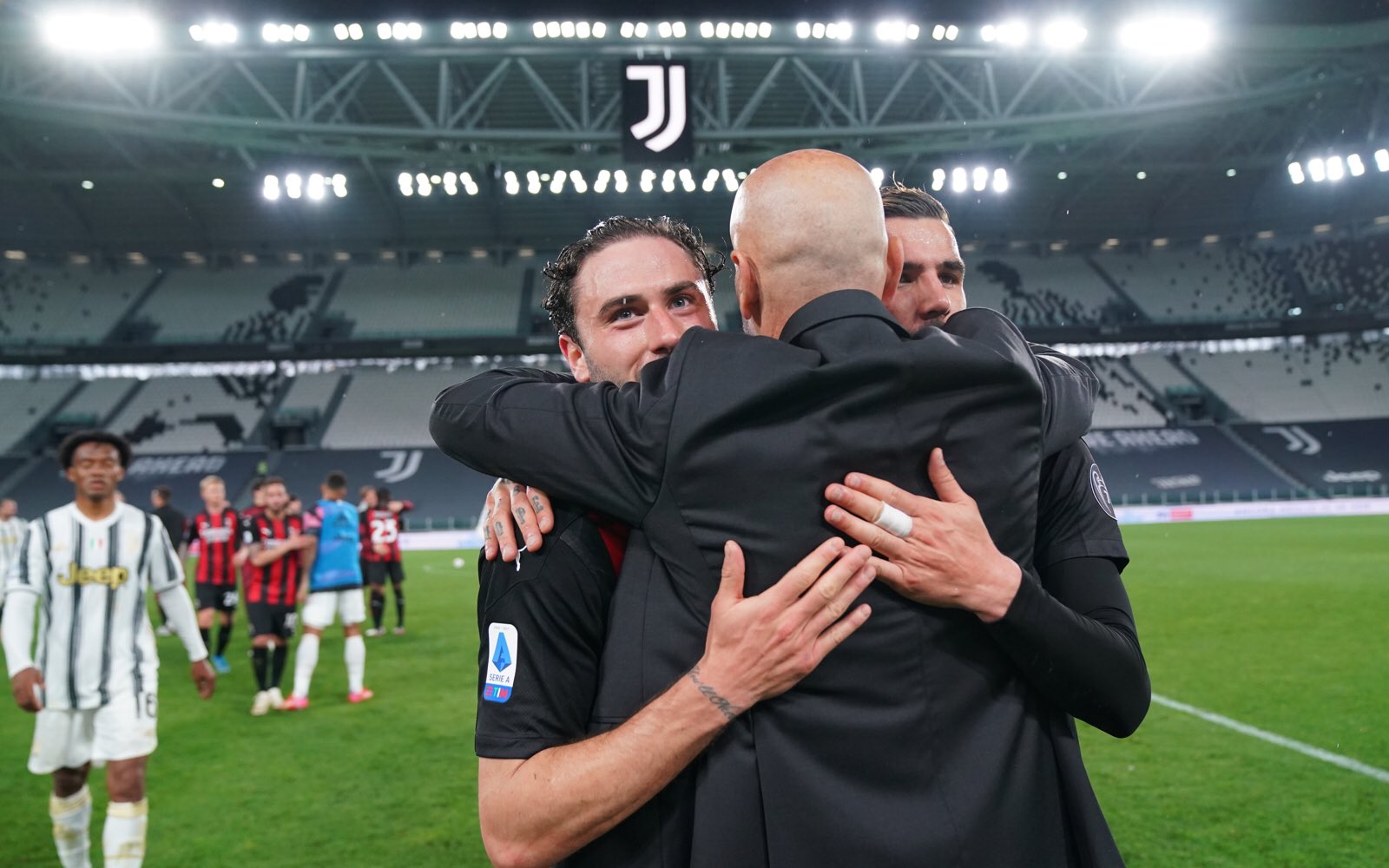 Juventus are on the verge of total collapse and panic. Juventus ran the league for almost a decade; they won the league title 9 years in a row; they have always had the best team the best coaches and ultimately represented the league most profoundly in Europe. Even though they've never gotten to the finish line and never got that Champions League that they have been forever chasing. They have had all the tools to become a dynasty that they ultimately became. Land players like Paul Pogba, Mathias Deligt, Cristiano Ronaldo, Pablo Dybala, and most recently Weston Mckinnie and Federico Chiesa. They have been the most dominant force in Italian football that ended this year as Inter Milan won the title. However, the team is a total mess. Not a real functioning Midfield outside of Weston mckennie. Cristiano Ronaldo is putting up numbers but hasn't been fantastic this season; then you have Federico Chiesa, one of the few standout performers on this team this season. They are in a total train wreck and need a whole lot to fix this problem. Maurizio sarri was blamed for absolutely everything. That somehow, he was the one most responsible for the situation that Juventus are in right now. It has turned out to be completely false. He is the last manager to win the title with this team, and it wasn't a very strong team. You look on the other side of things; they hire an experienced manager because he was a great player; it's supposed to be going to hit it out of the park. Overall this season, he has had to learn on the job and does not have a sense of control in the locker room; he doesn't actually know all that much of what he is doing because of his lack of experience. One or two signings will not bring Juventus back into the picture; they were rinsed by AC Milan Juventus looked pathetic. It's not like AC Milan has all these great players; they are an excellent team that has not shown mental strength and winning intangibles that usually Juventus have. For the time being, they are not in the Champions League; the last AC Milan could very well be a defining moment the moment Juventus were kicked out of Champions League football. They are on the verge of being in the Europa League; the entire situation is a mess, and it's going to get worse before it gets better; theoretically, they could go out there & some big players, but that won't fix the problem within the institution. This is the worst Juventus team in a decade, and the more you watch him, the more obvious that is. They have some really outstanding players, but outside of Weston mckennie Deligt Federico Chiesa and Cristiano Ronaldo, they have nothing they need to blow this team up and support the essential pieces that they have there because the subsequent couple decisions they make could have a vast consequence on what Juventus has in the future. The AC Milan match was embarrassing, and yes, Juventus still can make the champions league, but with Napoli and Atalanta playing as well as they have had. Milan is just beating them so convincingly we are in a dangerous SpaceTime now; with only a couple of games left for Juventus to turn this around right now, it seems unlikely that they will be playing Champions League football.
Fiorentina Exposes Lazio's Phony Champions league chase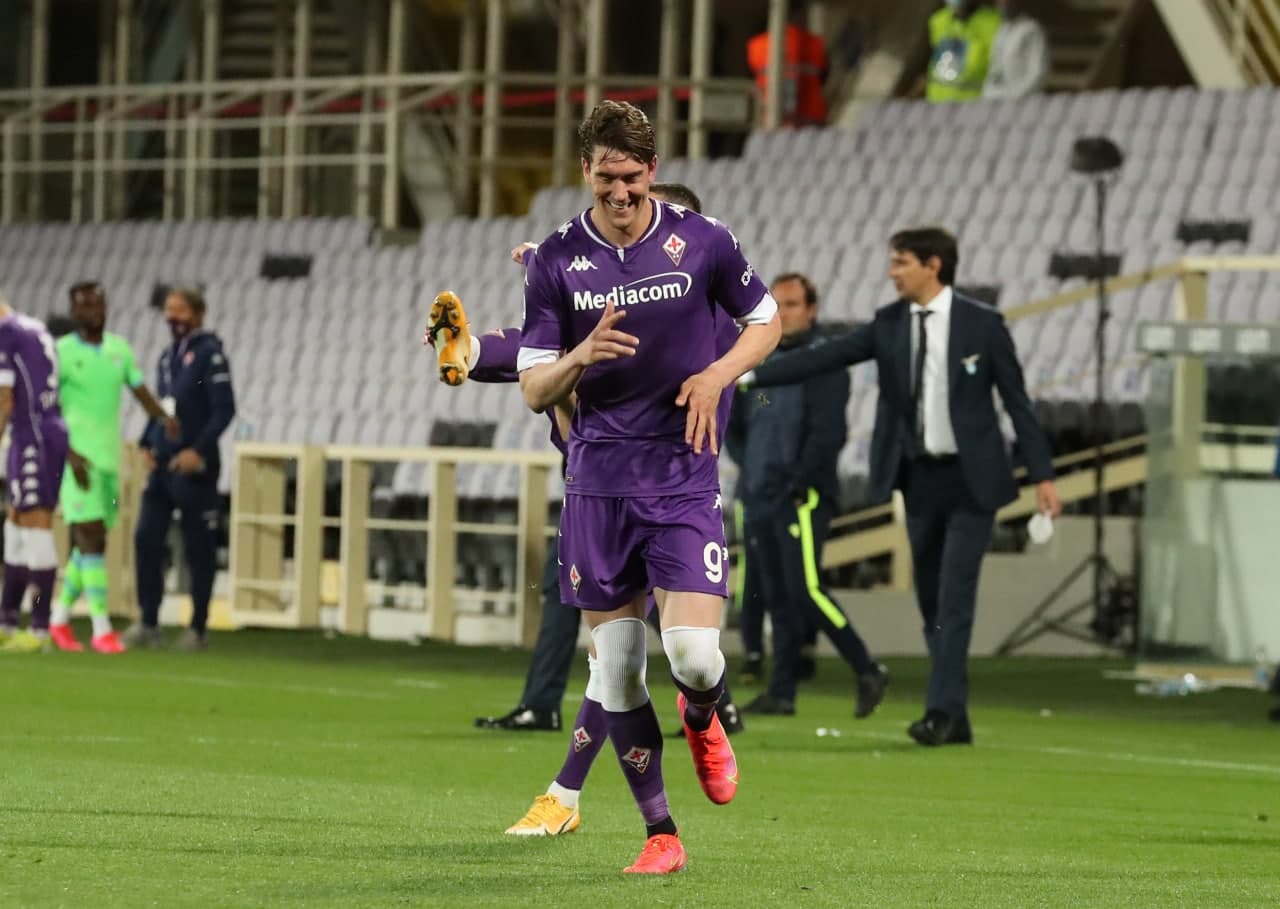 Fiorentina has been one of the most inconsistent teams over the last couple of years teams that have the expectation of making European football but never even get close to it. Once in a while, they can show up and look magnificent, and then the next week, they look putrid against Lazio a big game for the Champions League picture. While there's no legitimate argument to be made that Lazio is in the Champions League race, their fans still have been insisting that they are. Any belief that they still had in that idea was thrashed when Fiorentina, what are the most inconsistent teams in the entire league, beat them in Florence with a 2-0 victory guzan vladovic getting the two goals. Lazio is in a very uncomfortable place right now. Last year they put together one of their best seasons ever, almost winning the title. The year before that, it relevant the year before that didn't finish that had a Roma but had a respectable campaign considering the other team's talent. Lazio is incapable of putting together two seasons in a row of positivity. We have seen the worst and the best of this team. We have seen the dominant displays coming from the Midfield with milinkovic-savic and Luis Alberto, then we have seen a game where the Midfield can't string two passes together. Ciro immobile set the league on fire with 33 League goals last season. Was the man for them but folded under pressure went missing for months, and ultimately questions have to be asked about this entire team, another loss to Fiorentina in which none of the significant stars showed up. They are in a tragic place right now and have mismanaged their entire situation. Simone Inzaghi may have been somewhat consistent for Lazio over the last couple of years, but The Jig is up. I don't understand how so many of their fans idolize this guy like a god. There's no doubt he has capabilities, and he's a good manager; he has proven that over his time there, but he's just not capable of this anymore. This is a job in which they look at him as this Pep Guardiola figure when he's not even close to a level like that. There's a lot of people that are at fault here, but he is undoubtedly one of them, and outside of kicking cleats, the rest of the fan base is just delusional to think that he is some generational tactician he's not; he is a dinosaur with ancient ideas and doing things that make literally no sense. I will give him the credit he's won some trophies with the club and deserves some respect, but there comes a time for everything it's over. The real thing is they have to consider blowing it up. This is supposed to be another season where they're going to push; they were like in the middle of the table before they got it together. Their best player went scoreless for almost two months, and they have not been convincing any of their victories; they've gotten big leads many times this season and almost blew it; there's so much here that says they need a different sense of direction a new coach and probably they needed to blow up this team a few years ago milinkovic-savic was worth a hundred million they refused to sell him had they done that they would have been able to build the rest of the team. They would be in a better position now than they were then. Keep the crucial pieces keep Luis Alberto sells everyone else; they need to blow this thing up it will be rough, but they need to take one step back to take two steps forward. Losing to a few Fiorentina team highlights not only that they're not in the Champions League race but also that their changes need to be made there's no going around this I think we all can appreciate what the big-time players on this team have done for the club but what they're doing isn't working they need to go in a different direction, and I think that's so evident based on their performance the last couple weeks.