A Fitting End to the Paulo Fonseca Era In Rome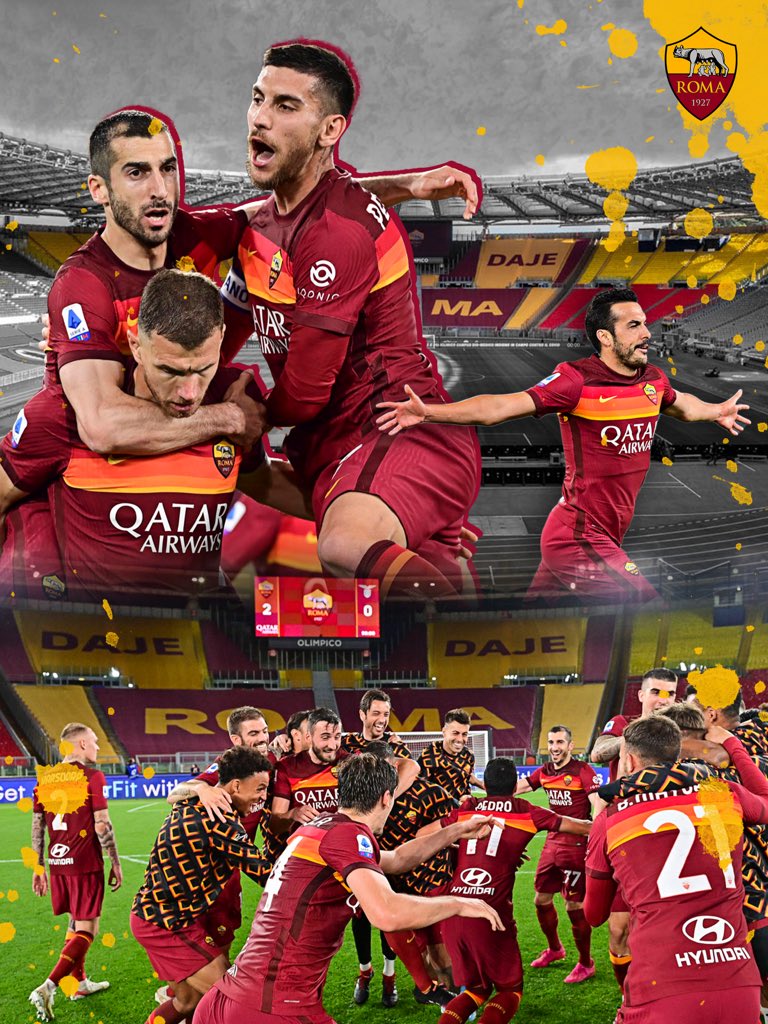 Last night's derby win was a fitting end to the Paulo Fonseca era in Roma. Roma is moving on at the end of the season as they have appointed the special one Jose Mourinho. What has occurred under his reign in Rome isn't necessarily all his fault; he has dealt with an insane amount of injuries, including his best player Nicolo zaniolo that has essentially been out for two years. There are good and bad with every version of Paulo Fonseca; last year, he adapted when his team was struggling; it went to a back three and a change their Seasons they ended up getting 5th Place. This Season Roma has been hot and cold. In the first half of the season, it looks like they were going to make the Champions League; they were in the top four and sometimes even the top three struggling against the big teams but are points against everybody else ultimately that evaporated as Roma became one of the most inconsistent teams during the second half of the season ultimately seeing their champions league and Europa League Dreams go up in flames. Still, you can't ignore the fact that he was dealt with so many injuries during his time. He was a very likable character that will be remembered fondly despite the lack of success; he fought for the club and represented Roma in a way very few have had in the past. He has to blame for this, but it's not all his fault. The game last night was the perfect Symphony to his time here. He made some difficult decisions as far as the lineup choices and substitutions, but they paid off. Roma was very much in the game in the first half and managed to pull it off with the beautiful connections between Dzeko and henrikh Mkhitaryan completely worn under control during the second half. Lazio was wholly shut down great defensive display, and goalkeeper Daniel fuzato, who is very inexperienced, played extremely well. His substitute Pedro Rodriguez came off the bench and killed off the game brilliant dribbling; he got himself through a couple of defenders before hitting a rocket into the bottom corner that ultimately killed off the game once and for all. He was unable to win the Derby until last night in his final outing against them. Paulo Fonseca got the last laugh; it's been a positive and negative last two years, but overall collectively, his time here will be remembered fondly despite the criticisms. The low moments is the passion for the club misunderstood last night's performance is fitting. He can be a world-class coach; it will not happen in Rome, but I believe he has all the capabilities to become an exceptional coach; Downing Lazio, in his final Derby, will be remembered fondly of this era.
Lazio Missed Chance to Become A Dominate figure in Serie A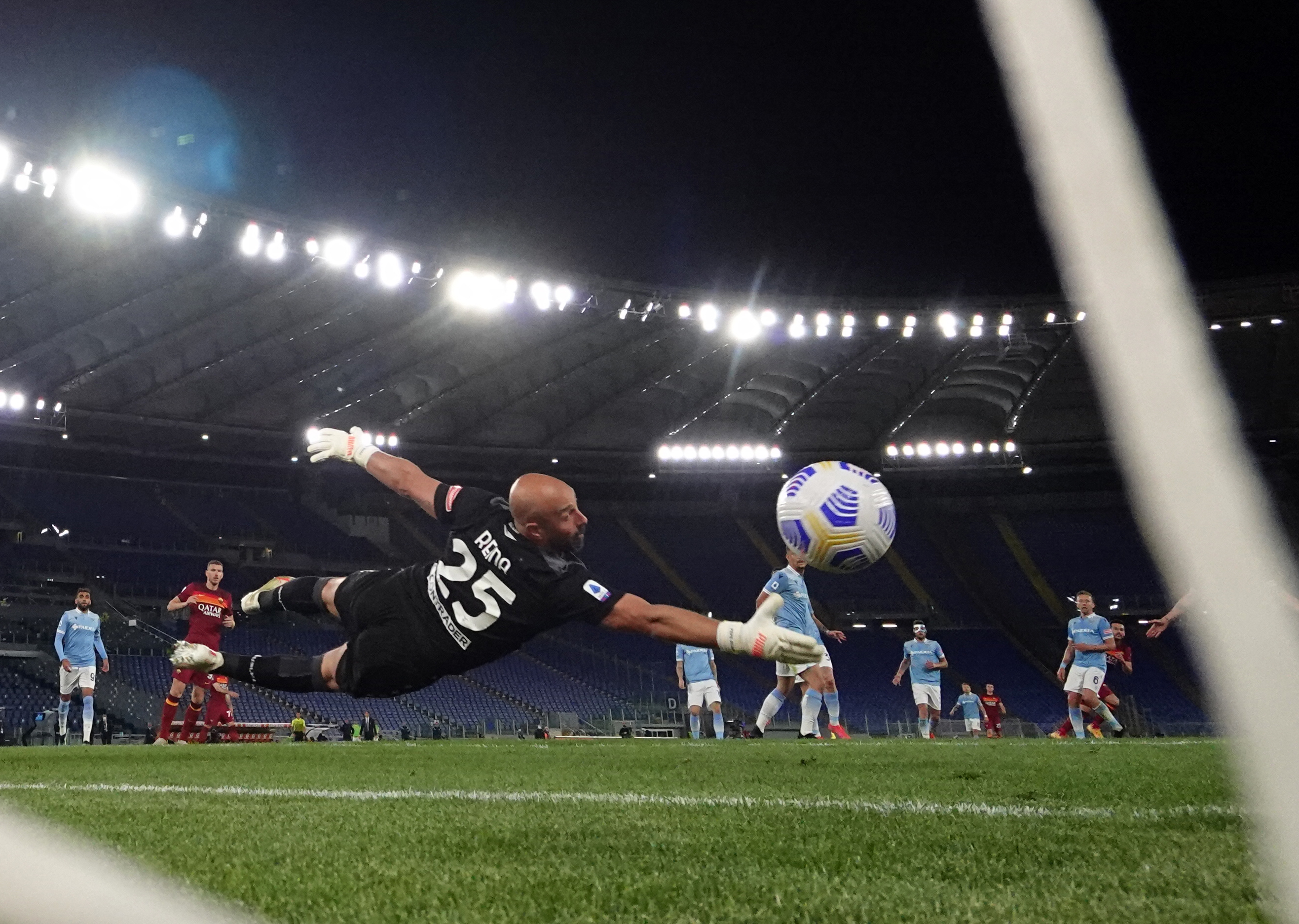 The significance of the Roma Derby has never been questioned in any way, shape or form. It is so essential to the city and Italian culture as a whole. What makes the Derby itself so unique is the fact that Roma and Lazio are not challenging for titles, so it's all about superiority. Lazio has won trophies more recently but still hasn't got that push of superiority. In the last 11 years, Roma has finished in front of Lazio, nine of them. Lazio should take a sense of pride about finishing ahead of Roma for the second year in a row, but it only means so much when everything favors Roma. The last time Roma was beaten twice by Lazio in a single season was the 2011/2012 campaign that shows the struggle that has been to compete with the local rivals. Last season a scared Roma with the potential of them winning the league title. Ciro immobile scored 36 League goals last season, and Lazio was on the brink of chasing Juventus for the title until they collapsed down the stretch. This season they have not been imposing and significantly less dangerous than the team they were last season. It has been a very inconsistent season for Lazio, not to mention their best player went two months without scoring. They made the round of 16 of the Champions League before going out, and a different times they really didn't look like a very compact Squad. Lazio not just in this game where they missed a golden opportunity by milinkovic-savic when the game was tied before Roma dominated and ended up beating them. They missed the chance to become much more of a threat in this Derby and in the league; even though Roma hadn't won a derby in 3 years, Lazio at one point had this great chance of doing something spectacular. They just missed out. The year after Mohamed Salah left, Roma Ciro immobile scored 42 goals in all competitions. Lazio has a diamond, but they've never been able to surround him with the right materials to get his team to the next level. At one point, milinkovic-savic was worth over 100 million. Lazio refused to sell him even though it was the right thing to do. They had one other great season outside of that one year last year; had they sold the Serbian midfielder when they had the chance, they would have been able to complete their squad and upgrade significantly their decision not to do that, so Lazio crumbles and becomes as inconsistent as a team vibing for Europe. Simone Inzaghi has a growing reputation, but he's also part of the problem he doesn't have the flexibility to deal with a team like this that wants to be in the Champions League. Lazio does tend to spend for Lee, but they did sign Luis Alberto and milinkovic-savic and Ciro immobile they could have reloaded of the squad and put themselves in a position to challenge. Finished ahead of Roma the last two years that's all they have to show for outside of the one Coppa Italia victory they could have separated themselves significantly from Roma, who has been a dying breed the last couple of years meanwhile Jose Mourinho is about to arrive in capital Lazio is Rome's best team but probably not for that much longer they had the opportunity to build something but poor decision-making has led to what is likely to come. They lose to Roma last night in which Roma was in control most of the game; they could have been a team that could challenge not only for the Champions League but for the league, but their own pride got in the way of creating something but even as a Roma fan it could have become undeniable.
Edin Dzeko's Last Match at the Olimpico?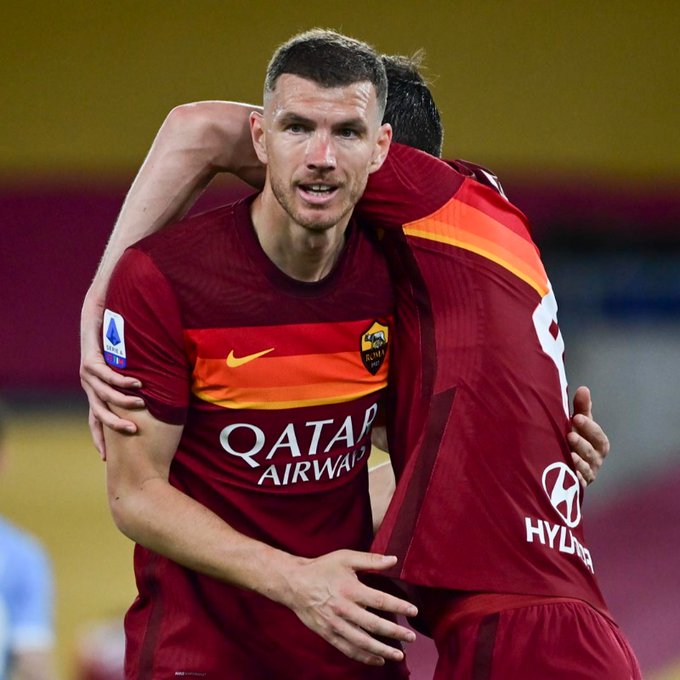 Last night was the final home match at the Stadio Olimpico for Paulo Fonseca's Roma. However, more importantly, it could be perhaps the last home game for edin Dzeko wearing Roma Jersey. This is a club that means a great deal to him. He has scored more goals and made more appearances with Roma than he has anywhere else. The tragedy of his time here as Roma could not win a trophy but got themselves the two semi-finals. edin Dzeko arrived in Rome on loan from Manchester City in 2016; he has since made over 250 appearances scoring 219 goals with 58 assists; he may have been a controversial figure that season with his captain armband being stripped due to a bust-up with the coach, but he is one of them has its greatest ever players one of the most prolific goal scorers set a timer put on the shirt and is a Roma Legend regardless of what your opinion is on him now. Only two players in club history have scored more goals than him as he is Roma's third all-time leading goal scorer, not to mention he is second in assists and has scored more European goals than anyone that has ever played for the club with 32 goals and 15 assists during his six seasons in the Eternal City. He still has one more game, but it was his last game at home; it's just unfortunate that fans could not be there to say goodbye. Despite some low moments as of late, he has been vital to Roma and the club, and in his last performance, it symbolized anything and everything that he is meant to Roma in the Derby Della Capitale against heated Rivals Lazio he put together a performance. It did not make a lot of sense from a tactical perspective considering Roma's other option. Bojar mayoral has scored 17 goals this season and is in much better form. However, Nostalgia took over as Paulo Fonseca gave edin Dzeko a final hurrah at the Stadio Olimpico, playing the majority of the 90 minutes in their Victory against Lazio. not only did he play like he played a starring role could not get his 120th goal but had a tremendous influence on the game. He turned back the clock to potentially put together his best assist is ever supplied in the Roma Jersey. After receiving a ball from Stephan El Shaarawy, edin Dzeko beat two Lazio Defenders on to the touchline inside the Box before supplying a perfect cross just as the ball was about to go out of bounds into the space of henrikh Mkhitaryan, who stuck his foot out and scored the Romas first goal prior to the break. It wasn't just a beautiful moment for the context of the game it was his reaction; he erupted with passion, just another reminder of what edin Dzeko is; the good is far superior; it's hard to even be writing this potentially could be his last game with Rome. It is the correct decision by the club from just the football point of view. Roma should move on; it's in the club's best interest going forward, but that doesn't make that decision anymore less painful. I certainly hope edin Dzeko can land on a club outside of Italy, maybe a return to the Bundesliga, go back to Wolfsburg to be a backup for Weghorst, perhaps the MLS or maybe a different Club. Still, it is truly difficult to fathom because of how much he is meant to Roma. I have been an edin Dzeko supporter the entire time. I've only really criticized them when it was necessary I never slandered him because I understand how important he has been and will continue to be to this club. Everyone thinks it is a simple science getting rid of him; people just don't understand what they have until it's gone; it will be difficult to fill his shoes because it's more than the goals. They forget he was Captain of this club and led Roma through big moments; it wasn't a perfect performance. However, supplied was almost Perfection outside of that a very productive game as he played his final 90 minutes with Roma; maybe he returns next year, but it's doubtful as we have seen edin Dzeko perhaps for the last time Stadio Olimpico an emotional moment one more game to play hopefully he can get his 120th goal for Roma it would be a perfect way to cap off his Roma career.