Duvan Zapata (5) vs Genoa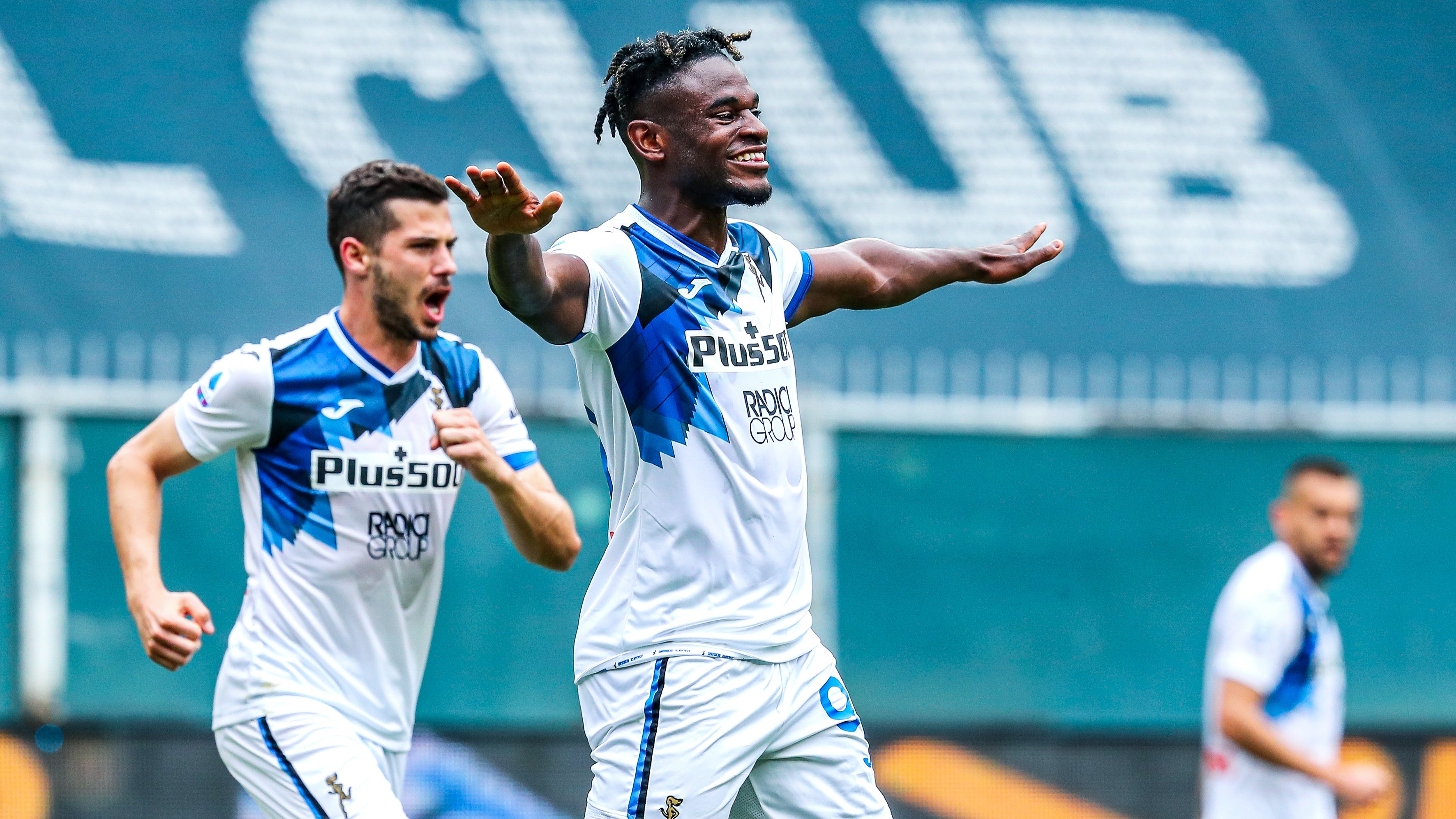 Duvan Zapata continues to be one of the most underrated players in Italian football, so much so even a credit that Atlanta gets for making the Champions League this season went to a teammate instead of the player that one healthy has been the most dominant player in Bergamo. He pushes the envelope; he's the one that makes a difference. Atalanta, we're rushing him back for the Champions League game against Real Madrid; he's the most essential player, and it's not even close. Muriel amazing he's putting up some big numbers and is pretty remarkable for what he actually is, which is a super-sub that scorers load to goals, but Zapata is the second most significant player in club history he has been an animal a beast ever since he has been in Atalanta and if it wasn't for some injuries last season and this season he would have scored even more goals than he already has. I have defended duvan Zapata so many different occasions during the Real Madrid disaster. Still, in a general sense, people do not look at this guy as someone who is one of the best players in the league, which he is. He did not make my team of the season starting XI, but he made the bench; he has been such a phenomenal player for this team this season, and people are overlooking him yet again. Duvan Zapata has been nominated 19 different times since I started doing these player of the week articles; the second most is erling Haaland with 10. Duvan Zapata, during his first season in Atalanta, score 24 goals scored against the top six on every occasion last year was hampered by injuries but still scored 20 goals and had 10 assists. He has been the driving force behind this year's Champion's League campaign. In the most prominent moments, duvan Zapata is always stepping up to the challenge. Luis Murial has been great, but he hadn't scored that many big goals against the top six. Zapata is a big-game player and has proven to be so, and if he would play it again three en Madrid before it was settled, they may have gone to the quarter-final. Atalanta got a 4-3 victory against Genoa duvan Zapata, once again playing a starring role. A beautiful opening goal, he was in power in his brute strength to get himself into the danger position before popping the ball over the goalkeeper, then he supplied another in what was an assault of goals in the first half. It's not just the goals that he scores and the goals that he supplies; he's a bulldog out there with pace; he is the most challenging Striker to defend as a Defender because he has physicality size along with speed, and it is something that every defense in the league hates to deal with because of the type of game he has. He is an aggressive player that gets into those positions and becomes a dangerous player; even when he's not scoring goals against Genoa, he was a nuisance to deal with; he's largely responsible for Atalanta qualifying for next year's Champion League, and they're victory he will be the most important player in the Coppa Italia final it's his chance to leave on a high. Gasparini and move on Zapata have not been on the same page since he dropped him for the first half against Real Madrid; he has played with anger and rage and has been phenomenal ever since duvan Zapata will likely be reporting after the season cuz it seems unlikely that this can be repaired he has been so crucial for the team, and he continues to be so he has 19 goals and 14 assists this season which 66 goals and 31 assists in the three years he has spent in Bergamot. Allows you to win the club their first trophy, and over a hundred years, it would be the perfect ending Wednesday in Bergamo; this week in the league, he was unplayable yet again, but as always, duvan Zapata continues to fly under the radar.
Trent Alexander Arnold vs West Brom, Man United  
Trent Alexander Arnold is one of the most talented young players in European football. It's pretty insane how good he became so quickly. His career was launched when he scored that crazy free-kick against Hoffenheim in Champions League qualifying, and ever since then, he has been one of the most iconic and most essential pieces to Liverpool. He's already won everything practically with the Premier League the Champions League sure, he could add an FA Cup and some other things to his resume, but he has had an auspicious start to his young career. He is without question the best right-back in World football; that's not even a legitimate debate; he has shown the capabilities of becoming a generation of talent. Generation towns are relatively rare, but he just might be thats how special he is. We always remember the corner against Barcelona; his influence in that game helped Liverpool do the impossible. Sometimes he gets criticism because of his defensive ability or lack thereof. However, it's completely different when you consider some of the other attacking-minded right-backs in World football. For example, Theo Hernandez is an absolute weapon in the attacking facets of the game, but defensively he is a liability. Trent has never been a liability; he's not particularly strong defensively, but through the years, he has improved in that aspect; it's not putting his team in vulnerable positions he knows what he's doing and can execute in those areas going forward he's just another level it's hard even to explain how good he is. He is the best at his position in World football, and it's not even close. The other thing is he's extraordinary to watch the way he moves, what he can do in the attacking part of The Game, and his crosses which may be some of the best in the world football. Unbelievably young super talent for this young English team could damage the year of the summer. Gareth Southgate is a clown if he doesn't take Trent Alexander Arnold, people talk about his form, but they're expecting unrealistic things. They're expecting him to defend like Mathias Deligt and attack to the same standard. He doesn't need to be a plus in those areas, but he is a passing grade defensively; that doesn't mean that's a particular strength, but it's just that idiotic narrative that's attached to him. Trent always comes up in the big games and is one of Liverpool's most dangerous players. Against Manchester United, his free-kick started everything perfectly, putting the ball on the money for Roberto firmino, then against West Brom. He supplied the assist in what was an improbable goal scorer as Alison Becker scorers on a corner to give Liverpool a boost in the Champions League race. His last two performances in the Premier League unbelievable, justifying his spot on this list. The Premier League is a top-class league with a lot of great players. Still, I don't rate it to the same extent that I do the Bundesliga and Serie A. Still, when it comes to Premier League players, Trent Alexander Arnold is one of those guys that drag me to my TV every time I watch Liverpool; if he's playing, I'm there; that's my mentality with him; he's such a fascinating player the best right-back in the world, and he proves it to everyone constantly. This idea he's supposed to defend like the world's best and attacked like the world best is ridiculous; no player in the game really is ever done that Trent Alexander Arnold is extraordinary, and not to take him to the Euros would be an abomination he's one of the best attacking right back in the history of the game when it comes to attacking he's not a historical figure yet but in terms of ability to attack at that position yet still having the pace and athleticism to get back in position when it's a changing of the tides he's one of the best I've seen not to mention he is so via a local lad from Liverpool that will become an icon in Merseyside this week was another example of how special he is.
Jadon Sancho vs RB Leipzig and Mainz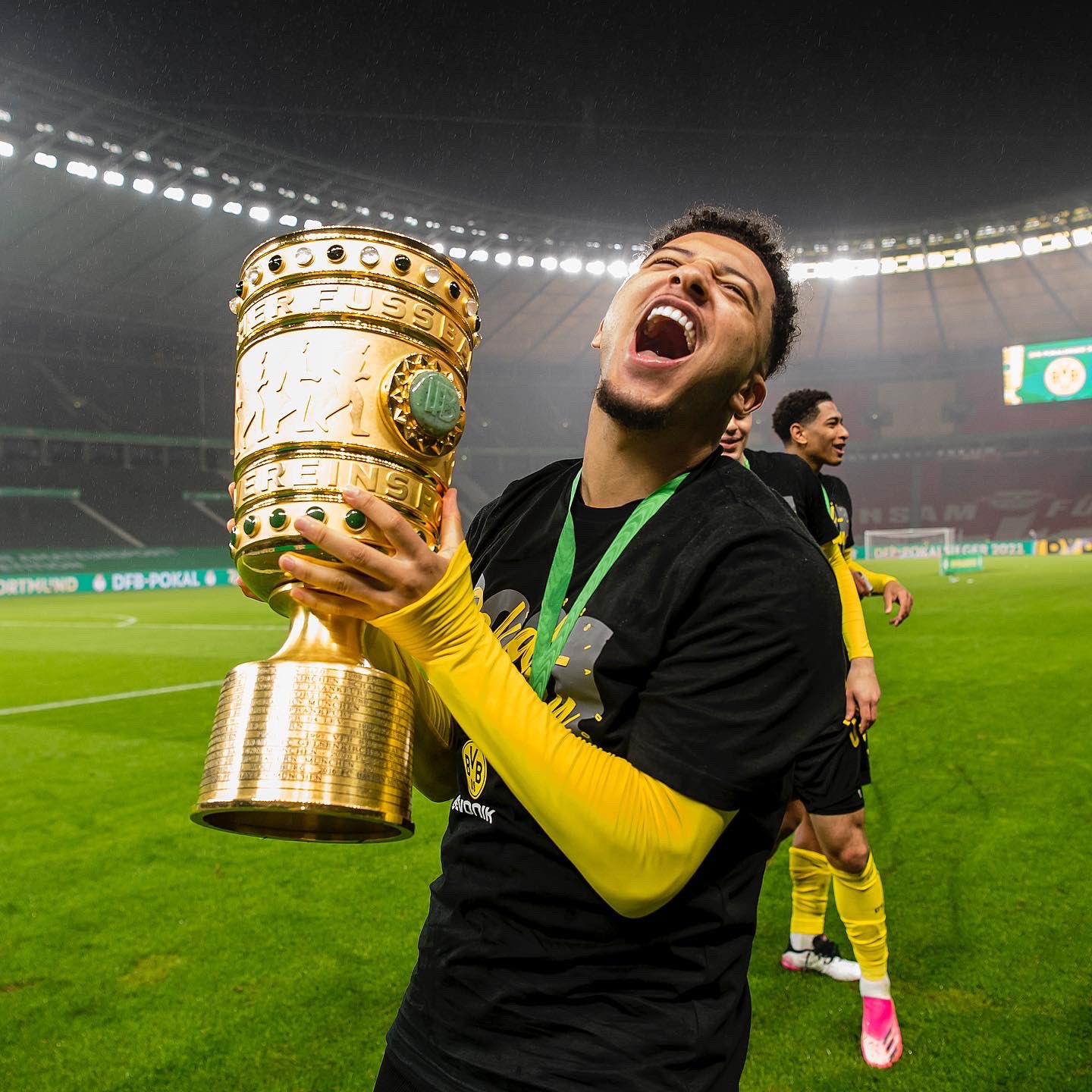 There is a bit of an English flavor this week. I just talked about Trent Alexander Arnold; now it's time to recognize yet another Englishman, this one playing in foreign lands. Jadon Sancho has had a tremendous rise to the top. A Manchester City Academy graduate that was ultimately piped by Borussia Dortmund ever since he has stepped foot in German Football has been one of the best in the world. His ride is ridiculous; he came in as a talented youngster in the Manchester City Academy and exploded almost immediately. He has had three straight seasons with 30 goal contributions; that's incredibly great. Not to mention he's doing it with Dortmund in the Bundesliga, the best league in the world, at least from my perspective. I've always had so much respect for Jadon Sancho that he decided to leave England and go to Germany and plant his flag there. We do not see many English talents venture outside the Premier League, which I don't particularly love. More players should go outside of their respective countries and try to make a name for themselves. Jadon Sancho is the classic example that has exploded and then braided himself in German culture. Not only has even one of the best young players in World football but certainly one of the best stars in the Bundesliga; it's hard to imagine any young player having a three-year stretch that he has had in Dortmund. Now it is likely that he will be heading back to the Premier League at some point over the next two seasons, but the fact that he took that chance and went to Germany and continues to perform there just shows his quality. Jadon Sancho had a rough start to the season, not scoring very often, and it just took him a little while to get going, but since he caught fire, he's unbelievable. Jadon Sancho this week, the two things helped don't qualify for the champions league, and when the German cup. in his last three games, he has been immense. Last weekend in the Bundesliga, he scored twice against RB Leipzig, including the winning goal in the 90th minute without erling Haaland to his side. In a cup final against Rb Leipzig, he hit an absolute bomb from outside the box just five minutes into that game to give Dortmund all the momentum. On a counter-attack later in that game, he scored another with an open goal; he controlled the ball, getting around the defender before passing it into the back of the net, truly magnificent. Not to mention he supplied erling Haaland on one of his goals as Dortmund captured the German Cup with a 4-1 victory over RB Leipzig, the first trophy that Jadon Sancho has won since being in Germany then over the weekend against nearly safe Mainz it was the Jadon Sancho show as he supplied to incredible passes to set up teammates as Dortmund pick up the three points and with a Frankfurt loss Dortmund push themselves into next year's Champions League despite looking impossible not long ago. I think a lot of us dismiss Jadon Sancho as a young talent because we forget that he's so young, but because he's been playing in the Bundesliga for the last three years, it kind of just seems like he's been around for a long time. However, he still only 21 years old and continues to perform each season. This season, he had 16 goals and 20 assists, playing vital roles in the Bundesliga, the German Cup, and the Champions League. 136 games for Dortmund, the young Englishman have 50 goals and 64 assists. He is just on another planet when it comes to these things truly phenomenal what he has been able to do and continues to do. England is very fortunate to have a player of this quality; he has been a treat to have in the Bundesliga; I hope he continues to thrive in the world's best league, but he will likely go home at some point with Manchester United Lee most likely destination. It's something that many players in England women's he went to a different country and became great and the stats and the impact he's had the Dortmund picture of incredible he will be the essential parts of the Midfield for England and the European championships he doesn't have a very significant weakness if any and that showed in his dominant week.