Wolfsburg are back in the CHAMPIONS LEAGUE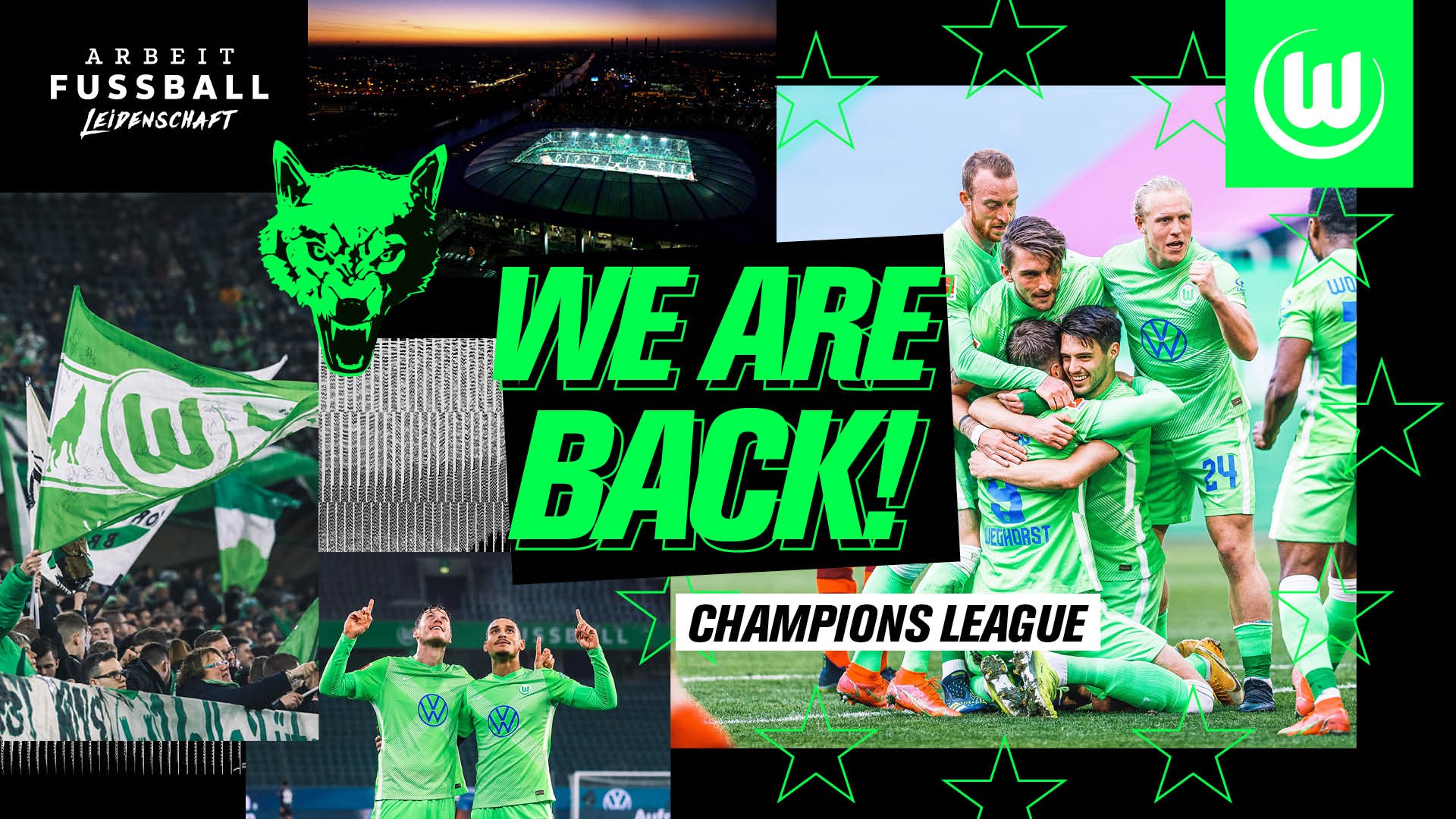 Wolfsburg is back in the Champions League for the first time in five years. Last night we saw one of the best matches of the Bundesliga season in a 2-2 draw between Wolfsburg and RB Leipzig, an exciting attacking prowess, a defensive masterclass, a comeback, and controversy. It was a perfect match of football for the neutral viewer. However, more importantly, going into that game last night, Wolfsburg just needed a point to secure an improbable Champions League spot for next season. It has been 5 years since Wolfsburg has been in this competition; they've got a long way to get to this point; they've been one of the surprises of the season considering what they have gone through the last couple of years. They finally were able to confirm it last night; the wolves are back in business. Wolfsburg was in the Champions League quarter-finals in 2016 as they had a 2-0 lead an eventual winner's Real Madrid a Cristiano Ronaldo hat-trick brought them back and ultimately sent home Wolfsburg. 2 years later, Wolfsburg we're on the verge of relegation, having to win a relegation play-off to keep their status alive. They got through and returned to the Bundesliga and started to fight for European football even though it's been a process. They lost both Julian Draxler and Kevin De Bruyne, two significant players, to the club; they've had to go at it differently and try to build a team that plays well together and makes Wolfsburg more of a threat. They almost made the Europa League this year, but they lost in qualifying; they had no European football, and there are very minimal expectations of what they would be able to accomplish. Wolfsburg has not won the league title since 2008, and it's been a really hard time on the club, at least over the last couple years the season for them making the Champions League they achieved their ultimate goal. Oliver Glazner got this team playing proficient football, putting Wolfsburg on the verge of Champions League football once again. The most beautiful thing about this very underrated Wolfsburg side is they play together as a team. There's no doubt Wolfsburg have some talented players, and their star obviously leads them, but they play as a team; it's not so much about individuals; it's not one of those teams that are being led by a single player like we have seen with Frankfurt and Andre Silva and Dortmund with erling Haaland. A young, vibrant team with experience and discipline has got them to this point. An exceptional defense probably the most complete backline in European football. They may not have the best individuals, but the way they work together as a unit they defended last night when RB Leipzig was attacking them was nothing short of sensational. They have a versatile yet tough backline that has given teams problems all season, so they have the second-best defense in the league this year. Maxine Lacroix, John Brooks, Paulo Otavio Mbabu, and others have a good combination of Versatility and toughness the back for Reeve the game exceptionally well, and they have depth at that position, and it also helped that they have one of the best goalkeepers in the Bundesliga in Konan Casteels. Not necessarily a goalscoring team but a very productive Midfield with guys like Josip brekalo Yannick Gerhardt Maximilian Philipp as a potential Super Sub Maximilian Arnold who continues to be very underrated the Young Swiss Xavier schlager led by their Superstar up top wout Weghorst who is having one of the best Wolfsburg Seasons as the striker since edin Dzeko. The Dutch Striker has scored 25 goals with eight assists this season the beautiful thing about his game, and why it works with the team it comes down to a lot of different variables, but he also has excellent Hold-Up play; he can distribute the ball, and his movement and acceleration are spot-on he can impact the game even when he's not scoring goals which have made this team such a success this season. They might lose some pieces, but as long has wout Weghorst is up top and the defense stays intact, Oliver Glazner will find ways to put this team in a position to be a success not only in the league but in the Champions League if things get going early and then make some upgrades and make them even stronger they could even go on a Champions League run this has been such a fun team to watch this season there so good yet sliding under the radar. The scary thing is they're only going to get better.
Defensive Masterclass vs Attacking Football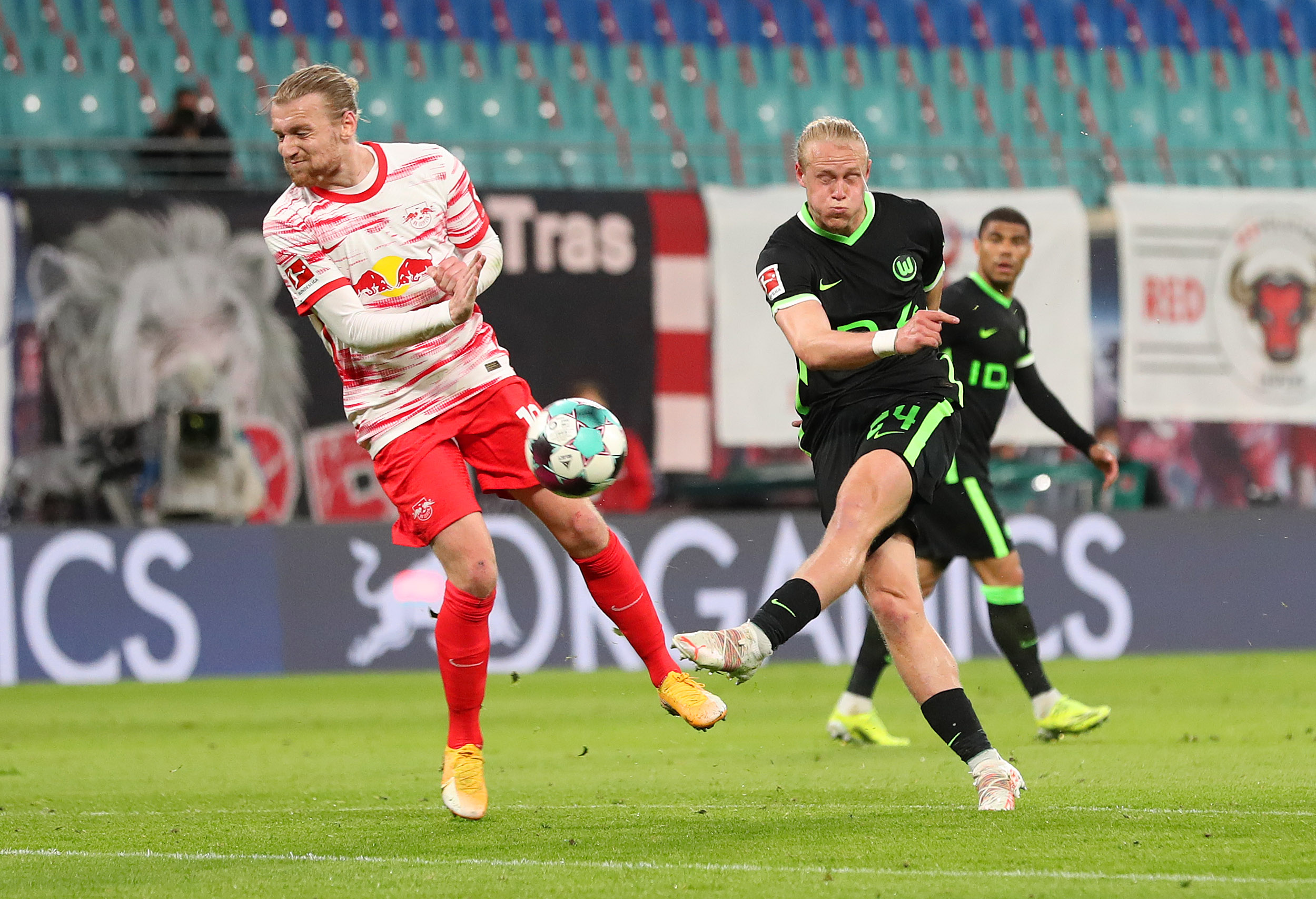 The Julian nagelsmann era at RB Leipzig concluded after their final home game yesterday. It's hard to put everything in perspective, but he's been very impressive in the years that he has spent in Leipzig. We all know this crazy stuff he did with Hoffenheim and only grew and became a more dominant manager at RB Leipzig. This season after the draw last night was their highest ever finish in club history. People do not like RB Leipzig because of how they got to where they are, largely because of finances and money and essentially disregarding their previous history without even acknowledging it. They're probably more hated in Germany than Bayern Munich. Last night confirmed their highest ever finish in the Bundesliga as they finished as runners-up for the first time in club history. He took them to a Champions League semi-final and recently took them to a German cup, although they were humiliated by Dortmund. RB Leipzig got behind early as Maximilian Philipp scored twice in the first half, but RB Leipzig totally changed their approach in the second half. It was essentially 45 minutes of an open Assault on the Wolfsburg goal. They came out extremely aggressive and put the pedal to the metal on accelerating during the second half. Justin kluivert and Emil Forsberg just went after with no excuse, and even though it was difficult because that Wolfsburg defense was some Beast and it took time to break down early in the second half, Justin Kluivert his goal cutting into the box getting past mbabu before beating the goalkeeper to minimize the deficit. The rest of the second half was a battle between offense and defense, making the game so compelling was the Mano e Mano between the two of them. Wolfsburg didn't even register a shot on target in the second half as they were focused entirely on suffocating the Leipzig attack. It was so impressive the way Life's a got into that box and continued and continued to try to break them down it just took so much out of them against any other defense RB Leipzig probably score four goals in the second half; they just went after it the problem was the defense came up huge the attacking advantages and the momentum was driving them they couldn't break them down. No matter what they did, how dangerous they came, there was always a defender in the way of a goalscoring opportunity, and the goalkeeper made some ridiculous saves. A one-on-one with Keon Casteels came up with a massive save using his foot; they were Relentless; they got so many Corner kicks because Wolfsburg kept dealing with what was going to be thrown at them. The way RB Leipzig attacked was so impressive they just met their mat. Eventually, Leipzig was given a penalty that was unbelievably ridiculous so far to the point that it wasn't even a foul, and the referees seem to be wanting to help RB Leipzig, who got every call in the book it ended up in a 2-2 draw, but the second-half battle between the Wolfsburg backline and the RB Leipzig attack was a spectacle to watch. I love the approach that Julian nagelsmann made in the second half, who tried to make Wolfsburg uncomfortable, and under other circumstances, they probably would have scored more, but unfortunately, the Wolfsburg defense was up for the challenge suffocating them out of more goals. Kind of highlighting the mark of a strong team with everything going on for Wolfsburg to hold off an attack like that was awe-inspiring if you came a battle between it, the backline, and the invasion, and honestly, the defense ended up winning the battle. Regardless of the result, the point helps both of them, but it was a spectacle to watch.
Maximillian Phillip Impact Be should be Signed!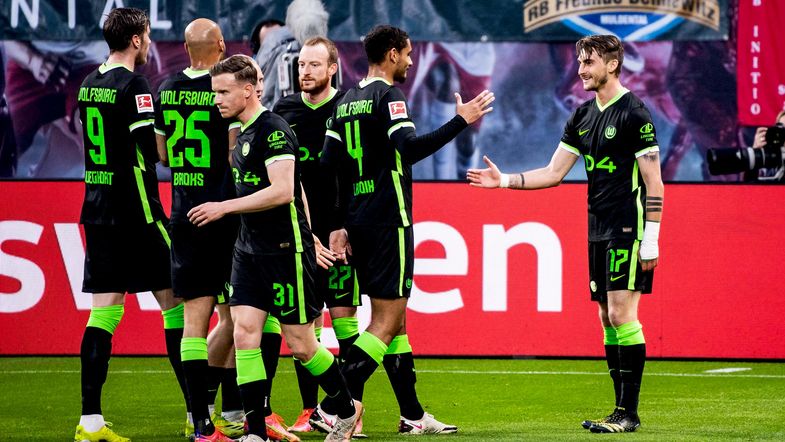 Maximilian Philipp may not be one of the more high-profile names that play for Wolfsburg. In fact, Wolfsburg doesn't have that many high-profile names, but within Wolfsburg, he has turned out to be a precious player that can be very effective. He has just five goals and three assists this season; he only had his involvement in eight goals, but his game is about a lot more than that; it's about positioning Hold Up play and being someone that could be very effective. Off the bench occasionally starts, but most of the time, he is a spark plug that they bring Off the Bench to give Wolfsburg a different look during an essential part of the game. Maximilian Philipp is on loan from Dynamo Moscow; the team is likely to try to sign him permanently at the end of the season. He may not have scored a ton, but his value is undeniable. I'm not saying he's world-class, and I'm not suggesting as a superstar, but for a team like Wolfsburg, he's an exciting piece to have on the roster, someone that can be effective in multiple ways without having to score a load of goals. Last night Maximilian Philipp got himself a brace the first time this has happened in the Bundesliga since he was at Dortmund. With Josip brekalo out with injury, Wolfsburg needed a different dimension, and Maximilian Philipp supplied from that, scoring a great goal in the first half with a rocket into the top corner and then getting his foot off the cross right before halftime and to initially put RB Leipzig in the hole. Next season with Wolfsburg season I suspect he could play a different role and potentially get more starts not as a striker but as a false nine; he can be very effective; he's an interesting piece because you can use him as a starter as well as someone you can bring off the bench you can find some space to be effective even if his stats are not necessarily going to blow you away. Still, another year in the Bundesliga was Wolfsburg; he could take that next step and become more valuable and vital to it all depends on what Wolfsburg will do in the transfer market. Still, equally, he would be worth it. Comes in for Josip brekalo, who just scored a hat-trick and delivers, playing an instrumental role in Wolfsburg qualify for the game. He's someone I definitely keep an eye on for next season.