Midfield: Joshua Kimmich, Bayern Munich  
In the defensive Midfield, it is an absolute no-brainer. Joshua kimmich slides right in of this team of the season without hesitation. Joshua kimmich has been instrumental and this year's Bundesliga title. He is a Serial winner, a player that changes the game, and is one of the most adaptable players in football. He can provide the requirements in the defensive Midfield and play right-back and as a wing-back. There is not much Joshua kimmich can't do; in fact, I'll go a step further. Joshua kimmich is one of the five best players in the world and, without question, the best midfielder in World football. He provides something really unique outside of his significant influence. He is a defensive midfielder that creates as many chances as any player in that position in the world. Joshua kimmich is not a player scoring high numbers, but he regularly supplies opportunities for his teammates. The majority of his assists and passes come from outside the box show that he has an incredible range of where he can put the ball, especially when Bayern Munich is pushing forward. Joshua kimmich has four goals and 10 assists this season in the Bundesliga from a statistical point of view. Sixth in the league in key passes with 44, the number 5 player in Creation with 54, top 10 in total passes with 2106 his offensive engagement is abundantly clear not to mention he has capabilities both in the attacking and defensive facets of the game this is what makes him such an essential part of this Bayern Machine. Defensively his 127 pass interceptions and 78 tackles, he is probably the most versatile player in the league can track his man down and take the ball from him, also pushing the ball forward and giving service to the attack and so many other ways nothing to really think about the best midfielder in the world in the team of the season Once Again.
Midfield: Leon Goretzka, Bayern Munich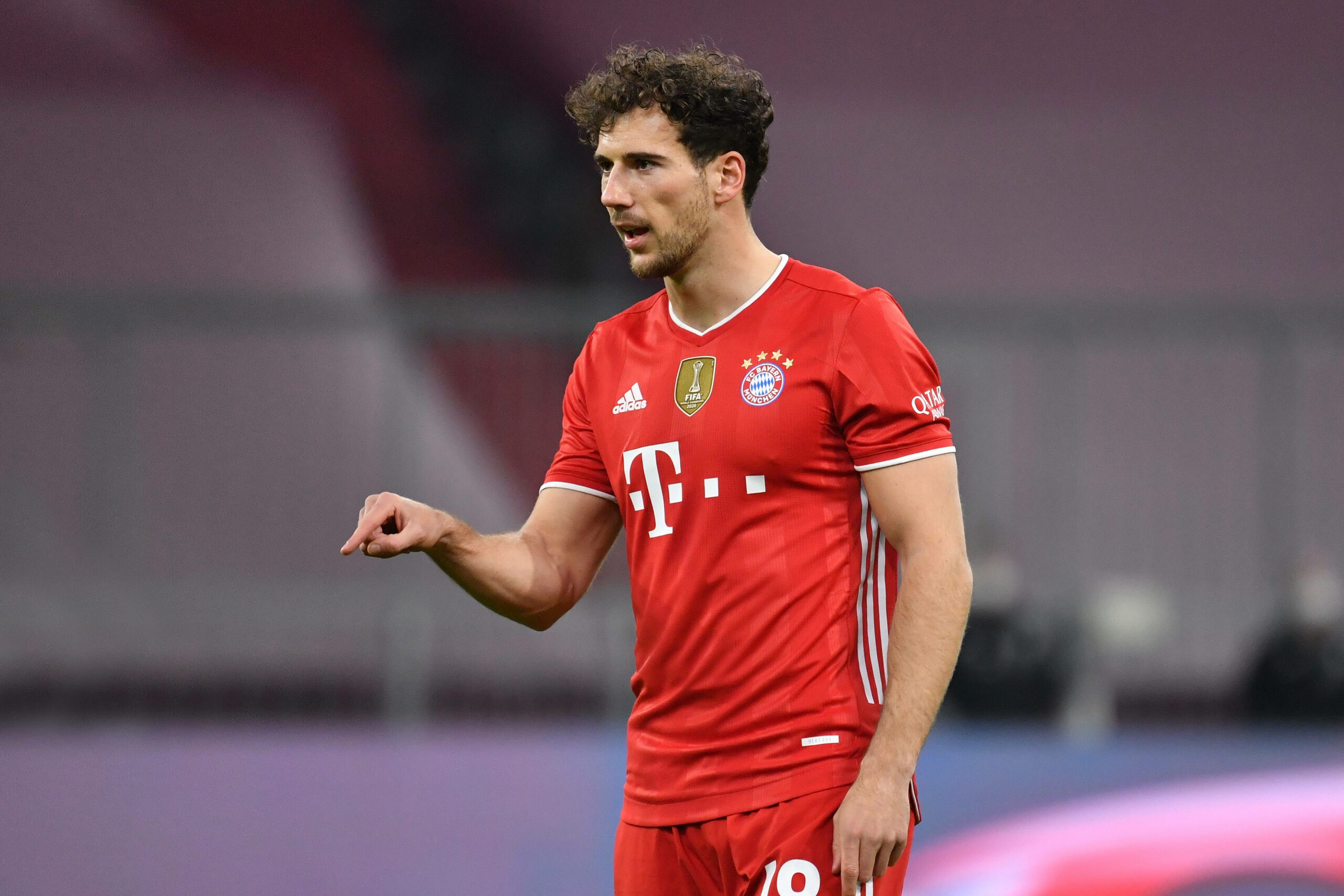 Right beside Joshua kimmich in the defensive Midfield for my team of the season. Is equally obvious Leon goretzka statistics are important to a certain extent, and he has numbers that would impress. However, the beautiful thing about Leon goretzka is that his statistics from an offensive standpoint don't necessarily blow you away, but that doesn't Define how important he actually is. Leon goretzka is an absolute tank midfielder with brute and physical strength that regularly has the materials mentality and intelligence to both be very influential in the defensive areas and attacking. He is a versatile skill-set the way he can push the ball up with the ball at his feet, he has pretty outstanding control for a player of his size. In addition to that, he can strike from a long distance and keep possession while doing it, is very difficult to get the ball off of him. While Leon goretzka doesn't have extreme athleticism, he manages to do it with his movement and the way he positions himself regardless of the circumstances. He is often a key part of Bayern Munich and getting possession back because he dropped back into the defensive Midfield and, even more, profound at times, acting like a tough player to deal with when the opposition is on the counter-attack. He's a big physical player that wins the majority of the area duals, and even though he is not asked to pull off tackles regularly when he is in those areas, he's very effective in that respect. 51 area duals and 85 tackles statistics that also highlight his defensive capabilities. If you're going to engage what he is he is more valuable and important with pushing the ball. He often is the center of the attack that allows the game to open up for Bayern Munich, leading to him scoring or supplying a goal or getting his team on the break that ultimately leads to Bayern Munich scoring goals. Just five goals and five assists this season, but he has been arguably one of the best players in the league. If it wasn't for Robert Lewandowski breaking all these records this season, Leon goretzka would have a legitimate cause for the player of the year in the Bundesliga; that's how good he has been, and the combination of Joshua Kimmich and Leon goretzka has been a nightmare for anyone to face considering their skills complement each other exceptionally well not only is this the best paring Midfield in the Bundesliga it is the best duo in World football they have a similar skill set, but they have different skills meaning they complement each other so well the biggest strengths and weaknesses are Polar Opposites between the two it's different than having two midfielders that have similar skills work well together and dominate Joshua kimmich. Leon goretzka dominates, but they dominate together because their most significant assets are very different. This was truly the only Midfield pairing.
Left Wing/Attacking Midfield: Marco Reus, Borussia Dortmund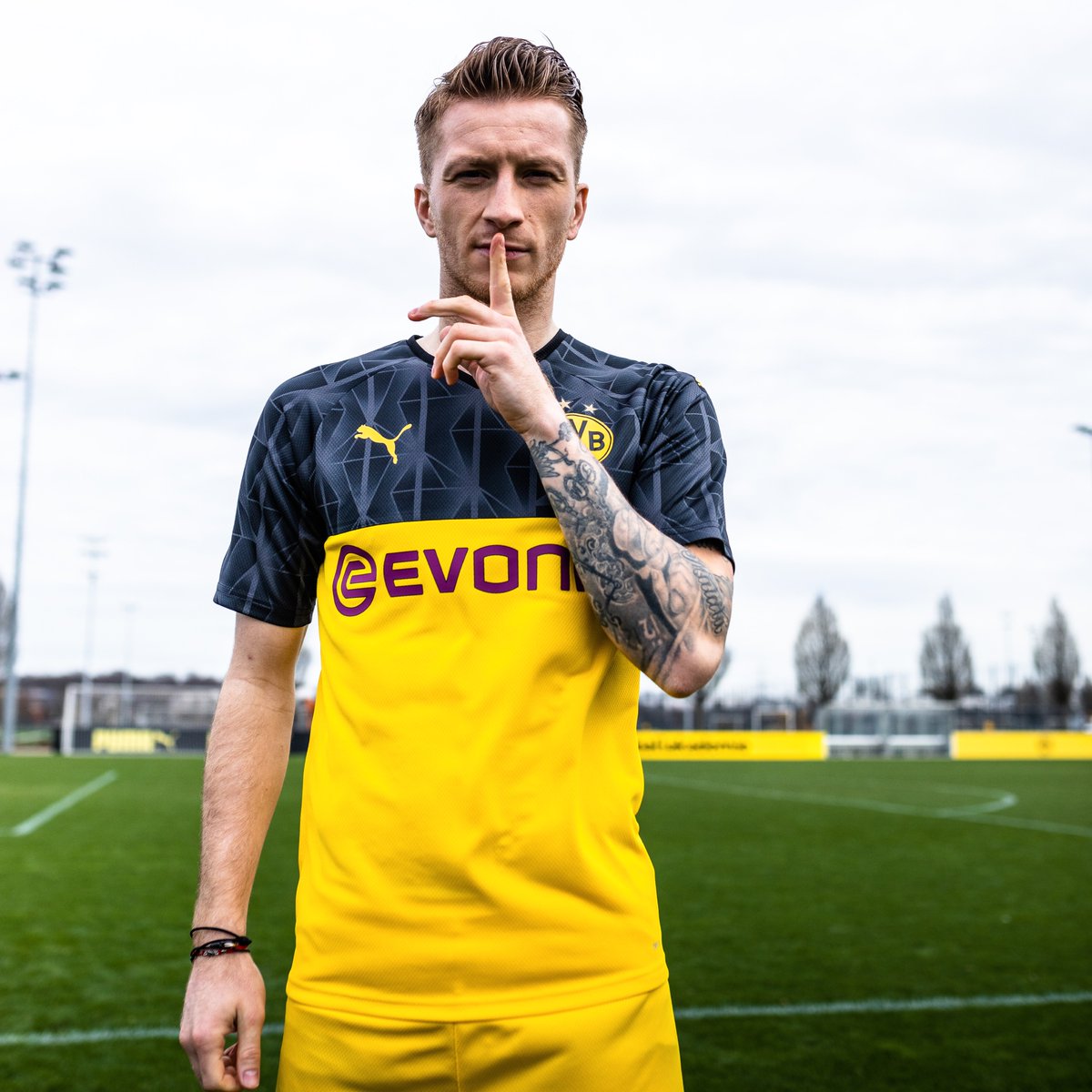 On the left-wing or left attacking Midfield, however, you want to categorize it sliding in at Dortmund Captain Marco Reus at that spot; Dortmund this season ended up having one of the most inconsistent seasons of any team. They did manage to make the Champions League even though they were serious doubts about whether they would throughout the season. A big reason they got themselves back in a position to do that was the Dortmund Captain. Even though they have Superstars such as Jadon Sancho and erling, Haaland Marco Reus is the pulse of the team, and ultimately he was the most important and influential player in Dortmund getting back into the Champions League. Marco Reus adds a different element that has been shown this season when it comes to leadership control and execution; he has been the driving force behind this team. Marco Reus is very injury-prone and has been for many years, but one healthy, he is one of the best midfielders in the world. Arguably one of the most underrated and underappreciated players of this generation this season; he was relatively healthy the entire campaign. That fact in itself is a big reason why Dortmund got him themselves into the Champions League. This season he scored eight goals supplying six assists in the Bundesliga. He ranked number four in key passes with 51 number 7th in big Chances with 31 and Creation with 57 and was in the top 20 with passes in the box with a 184. The most impressive thing about his season wasn't goals or assists it was the rest of it. The number of chances he has created for his team this season is why he makes my starting 11 over Jadon Sancho, which may be one of my controversial. The fact of the matter is the number of chances that Marco Reus has created for erling Haaland. Jadon Sancho is a big reason why they made the Champions League without the impact of their captain. Haaland and Sancho don't have the same type of years that they ended up having; both are super talents, so they would have had productive years. Still, I think the biggest influence in Champions League qualification is Marco Reus.
Right Wing/ Attacking Midfield: Thomas Muller, Bayern Munich  
On the opposite side, as a right-wing or an attacking midfielder, it's hard to categorize what Thomas Muller is, but he is an attacking type of player. Considering the formation I'm going with here, I'm just taking him on the wing because he has played it in the past, and there really isn't another place to put him outside of that. Thomas Muller is another player on this Bayern Munich super team that is one of the league's and world's best players. Thomas Muller is a top-five player in the world. I'm sorry he just is on another level than many of those players at his position that tend to get more credit and support from the media both in Germany and worldwide. He is better than KDB and Bruno Fernandes; those are the two that are always argued against him. Thomas Muller, like Marco Royce it's one of the most underrated players of this generation. He had to adapt to a Bayern Munich does well. He was the primary goal scorer and told Robert Lewandowski to come to town and become the primary facilitator for Bayern Munich. He never gets recognition, even though he justifies it through every season that he has in Munich. He's been at the club an extremely long time his entire life, and this last season was just once again what we expect from Thomas Miller. He is the best passer in European football, and he shows it every single season. His dribbling, his vision, just his entire Aura of a player is something really spectacular. He's another player that has operated very well late in age; at 31 years old, he was one of the three best players in the Bundesliga this season. Thomas Muller scored 11 goals and supplied 18 assists. And goals he ranks in the top 10 and in assist he is number one. in addition to that, he's the number two player when it comes to Chances created with 69 and number three and passes inside the box with 282 you just heard me talk about how important Reus passing has been with Dortmund success Thomas Muller has over a 100 passes in the box more than he does. From any facet of this game, from scoring to facilitating to leadership to conversion to everything, Thomas Muller had a nearly perfect season; it's just another reminder that he still to this day is a top-five player in the world with everything that he does that makes him one of the best we've seen this season Thomas Muller seems to do all these things under the radar as he continues to look like certainly one of the best in the league and the best in the world.