Bayern's Late winner vs Leverkusen Changed Season
One match made the most significant difference and dent in the title race. It wasn't Bayern Munich's victory over RB Leipzig or either of their victories against Dortmund one match in one moment that led Bayern Munich to securing another league title. Bayern Leverkusen looked like they would be a serious figure in the title race during the first half of the season they were balling. The connection of Moussa Diaby, Leon Bailey Florian Wirtz, and Patrik Schick up top was working; they were top of the league at Christmas. This is coming off a season in which they had sold Kai havertz; it looks like they were thriving without him. In a game against Bayern Munich, it was going to be a real test if they were the real deal or not. Most people figure they were Pretenders; their squad just wasn't strong enough to compete with the top of the Bundesliga, but up to that point, they had gotten results against some of the other big teams in the league; however, against Bayern Munich, it was going to provide a significant challenge. However, Bayer Leverkusen stood firm. Patrik Schick scored an absolute screamer to give Leverkusen a 1-0 lead in that game. Robert Lewandowski ended up finding an equalizer before halftime, but even at 1-1 Leverkusen could have left the game with a significant amount about to listen. However, in the 93rd minute, a defensive mistake made by the Leverkusen keeper allowed Robert Lewandowski to find the space and get the winner as Bayern won 2-1 to ends Bayer dreams. Bayern was pushed to the brink in that game, and Leverkusen saw their entire season go up in flames because at one moment. The aftermath was fire Leverkusen fell out of the champions league and had to settle for the Europa League meanwhile even though Bayern Munich lost to Frankfurt and fsv Mainz, among others, the most significant part of the season was the winner against Bayern Leverkusen it is my belief that is the moment they took control and ultimately led to Bayern Munich securing another title.
Best Relegation Battle in Years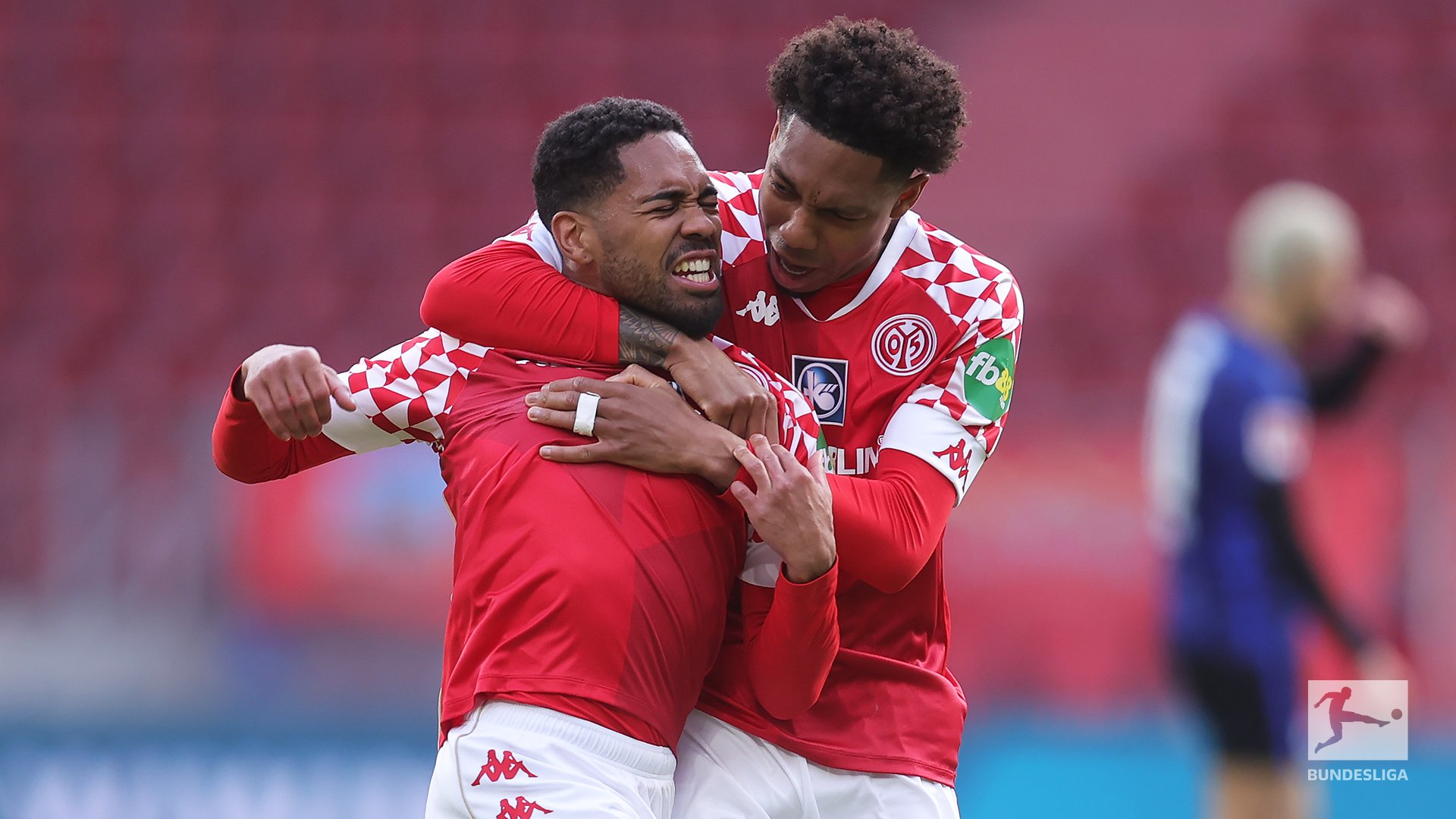 This Bundesliga season, we witnessed one of the most incredible relegation battles in recent years. The title race was impressive; the Champions League race was very competitive, but the relegation race was one of the most incredible things to watch on a day-by-day basis. Several teams were involved until the very end. During the later portions of the season, points meant everything to the teams near the bottom; every game mattered because of how close it was between them. Schalke was relegated basically off the bat; it was clear they were going to struggle to get many points at all; however, its final two relegation spots were a battle between 6 different teams. With everything having been decided at the better end of the season in Match Day 34. fsv Mainz, Augsburg, hertha Berlin, Armenia BFL,Koln, and Werder Bremen all were in contention throughout the entire season of ultimately being relegated. There wasn't any type of certainty of which one was going to go down; there was no way to kind of figure that out. It changed week-by-week and game-by-game it was so incredibly close that it changed multiple times in the closing weeks of the season. When you think of a relegation battle you don't think of, it is fascinating, but the six teams fighting for their lives gave everything to try to stay in the Bundesliga or at least give them a chance to thats precisely what we saw. fsv Mainz holds off The Great Escape; they were at the bottom of the table for most of the season deep inside the relegation Zone with not a lot of optimism of the possibility of getting out of it. However, despite their positioning, they managed to beat RB Leipzig twice, putting them in a position to at least give himself some hope that first win against RB Leipzig gave themselves the confidence throughout the rest of the season as they slowly chipped away, getting themselves out of that part of the table. They fought until the end and managed to finish in 12th Place with 39 points, which seemed impossible at the start of the season. Finishing in 13th Place was Augsburg; if my memory serves me right, they never we're officially in the bottom three but they hovered outside of it most of the season; the breakout season of Ruben Vargas single-handedly probably kept them out of that area; however, just because they were never in the bottom three does not mean they didn't have a chance to go down on multiple opportunities had different results gone against them they themselves would have been relegated in fact during other points while games are going on they sat there but managed to scrape themselves out of it. In 14th it was Hertha Berlin; they had a disaster season and spent a great deal of time in the bottom and looking like they had no hope or prayer to get themselves out of a really terrible situation. Hertha Berlin, we're in the Europa League not too long ago, but this season everything went the wrong way, and they ended up fighting until the last day of the season. However, they managed not to go down, although it was a little Chippy at the end. Then finally in 15th was Armenia finishing in 15th with 35 points; this is a team that had not been in the Bundesliga for very long and was skating on thin ice all season; some really big results in big games allow them to survive, but it was a very difficult situation, and this team seems like one that's likely to struggle with relegation again next season. However, the high point of their season with a 3-3 draw with Bayern Munich, a game in which at one point they Led 3-1 the on-loan midfielder from PSV Ristu Doan played a big role and them escaping as well as their goalkeeper who was one of the most impressive performers of the season. Despite beating Dortmund, Koln ended up in 16th but still had a chance to fight for their lives in the relegation play-off that they won they stay in the Bundesliga. And then one of the most surprising things this season was the relegation of Werder Bremen at one point this season, they were in the top 10 only to collapse down the stretch and ultimately space relegation they fired their coach a game before the end and got humiliated by Gladbach it was a relegation fight to remember for all those involved it may not be the most exciting storyline of the season, but it was something that kept my interest on a regular basis it came down two the very bitter end. It involved six different teams; that is one of the biggest relegation battles that we've seen in several years, and it was a pleasure to watch them fight for their lives; it made the Bundesliga season even more fascinating.
HOT and COLD Season for Dortmund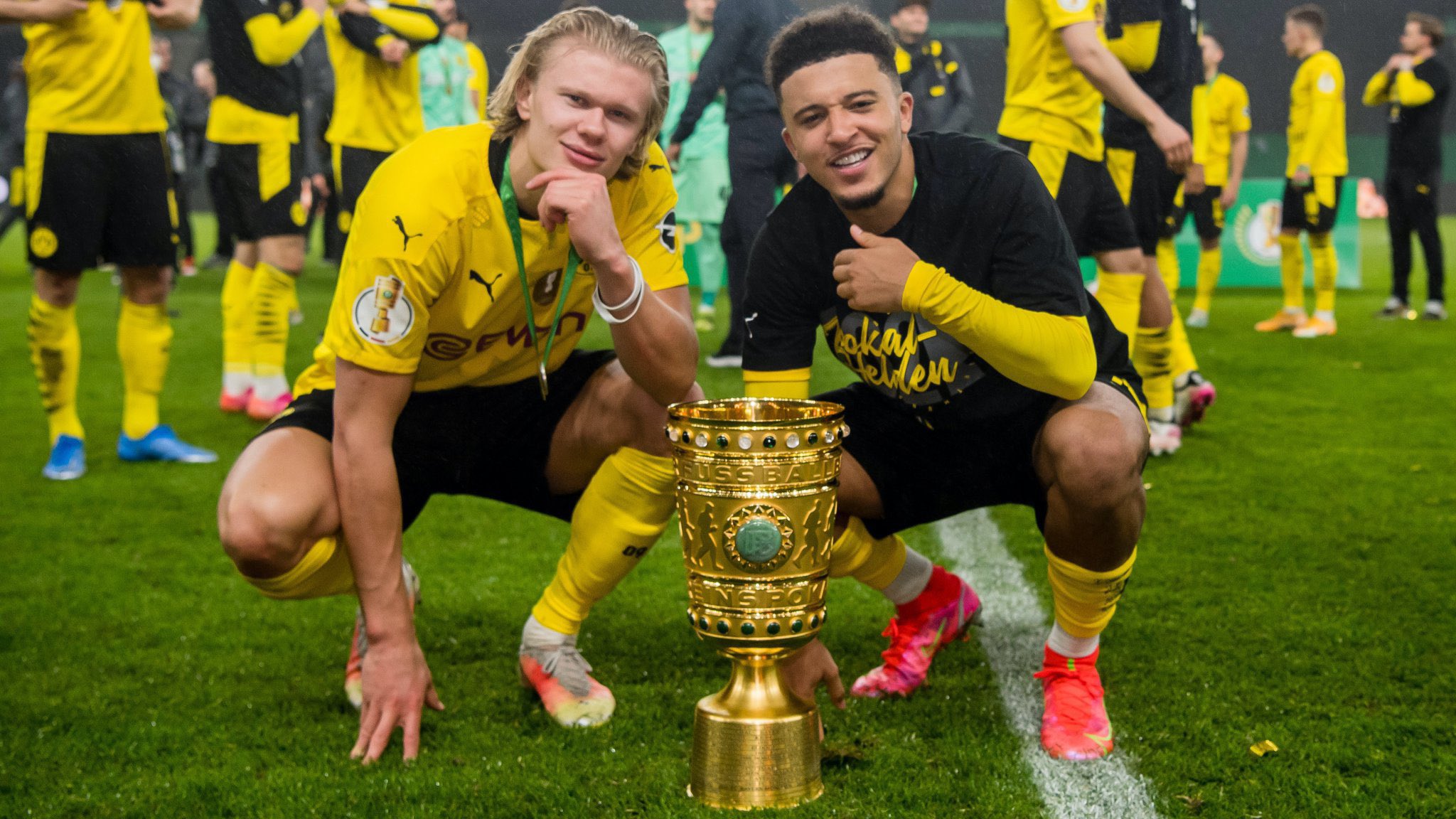 It ended up becoming an unusual season for Dortmund. They were largely expected to be one of the big components in challenging Bayern Munich for the league title. With Jadon Sancho in town for perhaps one more season and erling Haaland in his first full Bundesliga campaign. Along with some young talent and a really Collective Squad from a top-to-bottom, the thought was Dortmund would never be in a better position to take down the Goliath the Loch Ness monster that is Bayern Munich. Whether they were going to be successful is one thing, but the thought was Dortmund was the team most equipped it to do so. However, the season they wanted didn't quite happen. They didn't qualify for the Champions League until matchday 33. There were serious questions about whether or not they would make it at all. It was an incredible start to the season in a dominant display against the Gladbach, but after that opening victory, things started collapsing. In the second match of the season, they lost to Augsburg, a team that almost was relegated, then lost to them a second time later in the season. They stay out of the teams like cologne, Friedberg, fsv Mainz, and others; they dropped points to a lot of insignificant teams and in the league could not put it together. They led twice against Bayern Munich in both meetings only to collapse in both meanings in one of the games Dortmund we're in front 2-0 after 11 minutes by halftime Bayern Munich had run level and by the end of the game, they had lost it. They made a coaching change mid-season and hoped to try to turn things around it didn't work at first, but eventually, edin terzic, Dortmund assistant and longtime Dortmund fan, helped the club get back on track. They still were among the most inconsistent teams in the league, especially near the top of the table, losing Frankfurt seeing Dortmund seven points away from the Champions League. It was going to take something special to climb themselves out of that hole. They won 7 games in a row to beat Frankfurt to the punch, while a win at Wolfsburg a game in which they did not play very well, but erling Haaland had his moments got them to the Champions League in the end. Marco Rose is taking over Dortmund next season we will see what he can do with them, but this has been a very inconsistent season; it has been a season of hot and cold they barely make the champions league but still end up lifting the German Cup as they win their first trophy in four years which in all likelihood is enough to keep erling Haaland on board for one more season this has not been a massively successful campaign, but they did win a trophy and make the Champions League even if it took until the end.