Revamping the Italian Job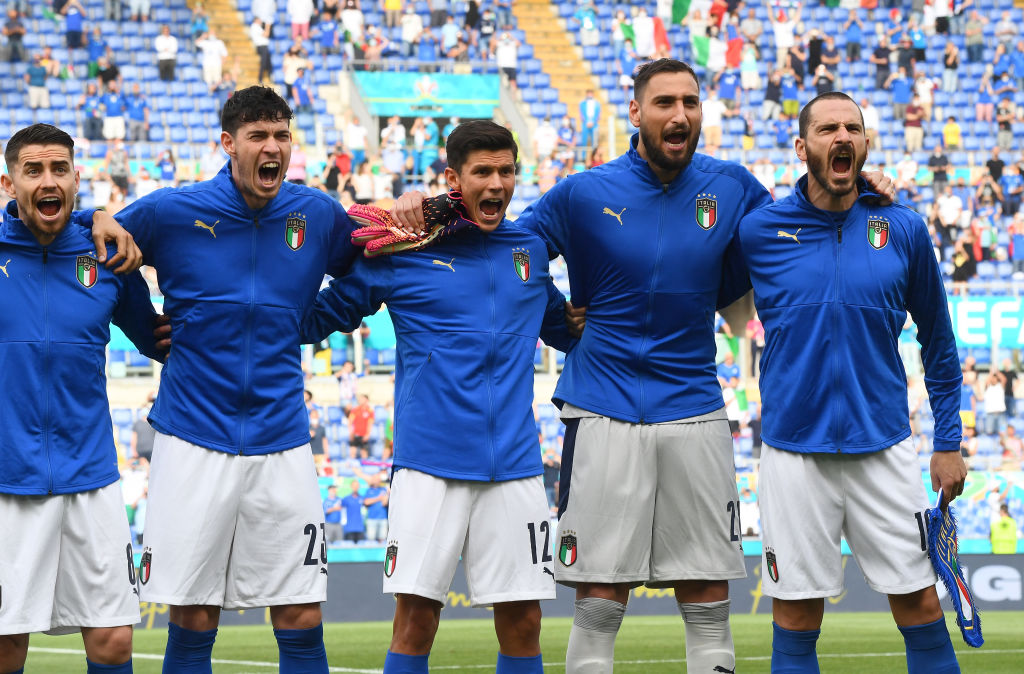 Italy, historically speaking, is one of the biggest and most important footballing Nations. Italy has won the World Cup four different times, and they exist on a tier-1 level when it comes to International Football. When we think of history, we think of Brazil, West Germany, France, and Italy; the significance of Italy historically has been one of the most important and influential teams of the time. Italy is also influenced other teams for the national team's success. The 1998 and 2000 French squads or made up of many of their players playing in Italy. Italy may not be the best team in the world right now or have the best league, but the tradition is and will always be there. It is just expected that Italy it's supposed to thrive under all kinds of circumstances. This is why the downfall of Italy since 2006 has been shocking to watch. Italy beat France in the 2006 World Cup final; since then, something has forced Italy to rebuild and revamp their entire team. In Euro 2008 Italy failed to have similar success as in the 2010 World Cup in which they did not get out of the group finishing bottom of a group with Paraguay, New Zeland, and Slovakia. They made the Euro Final in 2012 but were humiliated by the treble-winning Spain side. In the 2014 World Cup, they failed to get out of the group again and the most humiliating of all 2018 failing to make the tournament at all. They could not beat Sweden in a play-off final that would have guaranteed their spot in the World Cup. Sweden went on it to make the quarterfinals while Italy had some tough decisions to be made. Italy was thrown into a rebuilding phase and needed to approach this thing differently. While Italy was crumbling, young Italian talents were coming onto the scene and exploding. Roberto Mancini was given the Job to redirect this team back into relevance. The objective qualifying for this very tournament and going on a Deep Run. The team looks very different from when they failed to make the World Cup. There are some familiar faces still there, but honestly, the team is very different. The young talent that has come on the scene with Nicolo Barella, Manuel Locatelli Marco Verratti, and Jorginio still back in the fold the Midfield happens to be Italy's most significant asset at the moment. Considering the talent involved attached to his team, Italy was expected to at least go on a little bit of a run. The decisions do not bring Gianluca Mancini Politano and Moise Kean; we're entirely idiotic. However, back to front, Italy has one of the best sides in Europe, and the team was certainly strong enough to at least make the quarterfinals. The one thing they did like his experience, and it's something that was a high-level concern for me going into the tournament. The other big problem was Roberto Mancini, who has been the luckiest boy in European football. He was carried by great teams his entire career and, as always, made questionable decisions. They dared to get him a contract extension before the tournament started showing that His idiocy seduced Italy. He is a decent manager but doesn't Thrive under unsettling conditions; without great talent, he falters and shrinks, and if Italy were to go out in the Round of 16 or in the group, that decision to extend him would look ridiculous. Roberto Mancini is in charge, and lack of experience was somewhat concerning; however, those things did not seem to matter when the ball got rolling.
Rapid Start to the Euros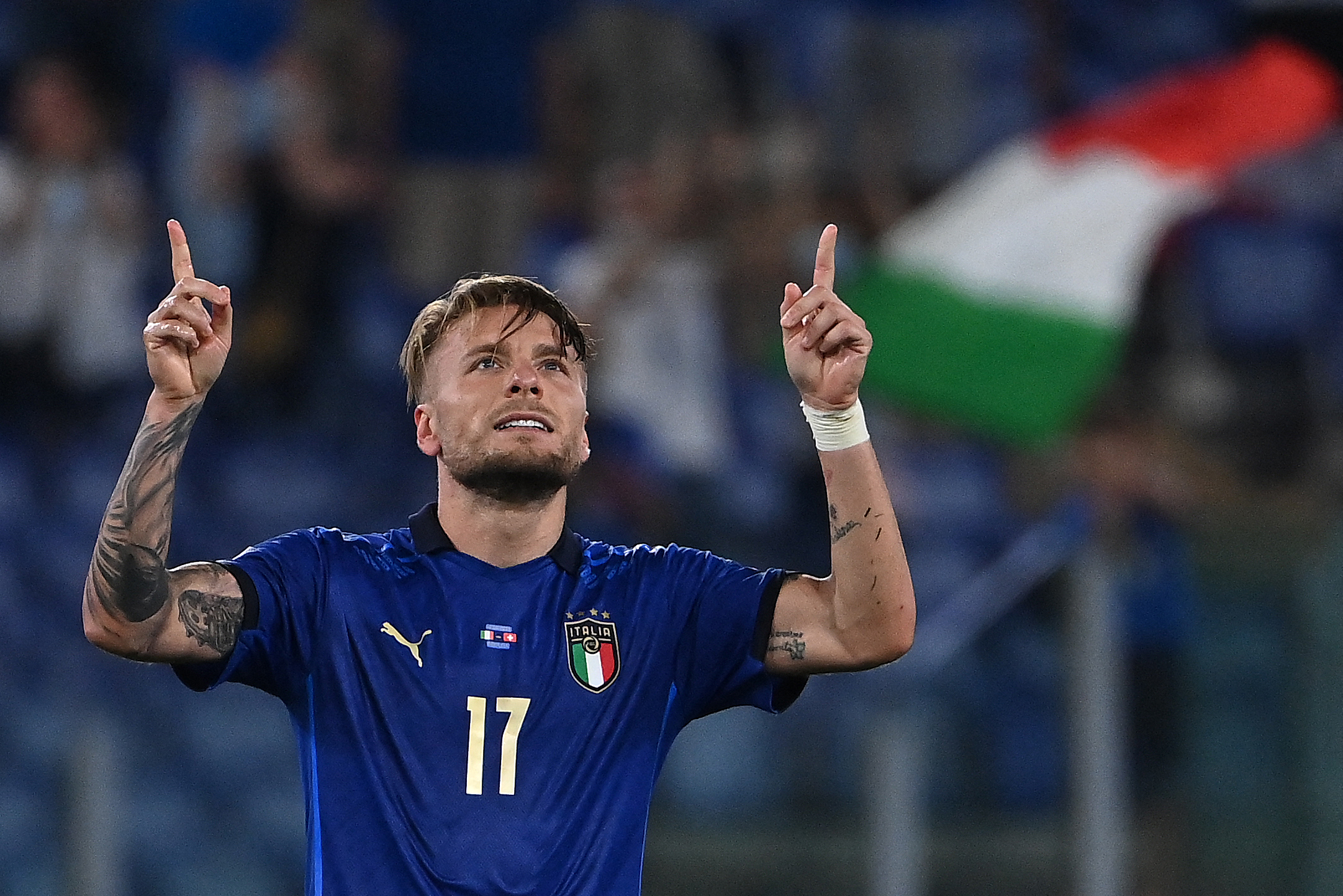 Italy was given a relatively challenging group with Switzerland, Wales and turkey. Wales went to the semi-final of the year 2016. Switzerland is a young team that seems to be growing; Turkey, who many people looked at as potential underdogs in this tournament, has turned out not to be the case but very respectable Nations that deserve to be there. In addition to having Roberto Mancini as manager and lack of experience as a team together, the Striker situation going into this tournament seemed less than ideal that was nipped in the bud almost immediately. Italy dominated a strong turkey side that really did not seem up for the challenge; they were Relentless; they were dominant and ultimately were the fantastic team on paper and, as it turns out, in reality too. The Turks did not stand a chance as Italy lit them up with a 3-0 victory. An auspicious start to this tournament with influential performances from Leo spinazzola and Jorgino in particular. Turkey had a feel of a Dark Horse team but never was one; meanwhile, Switzerland was a team with a lot of quality, and they had a solid showing in the opening game of the group. This was going to be the big statement considering some of the players that the Swiss have. after the Italy game, the fans celebrated as if they won the World Cup, which was ridiculous. Luckily the players did not have that mentality players celebrated but kept the emotions in check, not overreacting as they approached each game with the right attitude. I will get to how the fans reacted in a minute where Italy, we are expected to do well in this tournament celebrating the way they did was just ridiculous and only spreading into delusional mindsets. Italy was even better; they dominated a legitimately strong team and did it with ease. Yan summer made some great saves in the game, but outside of that, Switzerland was all Italy. Italy dominating in a dominating fashion with another 3-0 victory and another clean sheet. Manuel Locatelli playing a starring role as the best midfielder in Italy, scoring a brace an awe-inspiring performance from the defensive midfielder. Ciro, immobile, added and criticized for his lack of performance in the Italy shirt, has started to deliver scoring in each of the group games so far. Italy, through two games, has been the most impressive team in the tournament; they have been exactly as good as we expected in the day.
Expected Dark Horse Showing their Quality 

Many people consider this Italy team underrated, which I find real and very fake at the same time. Everyone had Italy as a dark horse; if most people pick Italy as a dark horse, how much of an underdog can they actually be? The important thing is this The Italian Job is in full motion; they have confirmed their spot in the Round of 16 and have won their group without any difficulty showing the strength of its Italian side, especially some of the young talent in the Midfield. We have yet to see Marco Verratti he is truly their best player. The question why did it take three games for him to play? He was cleared in the second game, and I hope Roberto Mancini is not planning to use him as a second-team kind of guy he is the best player in Italy, and it's not even close if Marco Verratti is not starting the rest of this tournament then Italy have to take a look at themselves because what the point if your best player isn't playing and this is where I have a little bit of a concerning factor with Roberto Mancini will he be so stubborn that he won't play his best player we'll find out there are levels of concerns but overall they have been the best team in the tournament based on performance and based on results they haven't conceded a goal and they continue to play exceptionally well. This Italy team is not a dark horse; they're slightly underrated by everyone else, but in the general sense, this is a team that should be aiming for the semi-final.
Serie A has shown In the Euros That We deserve Respect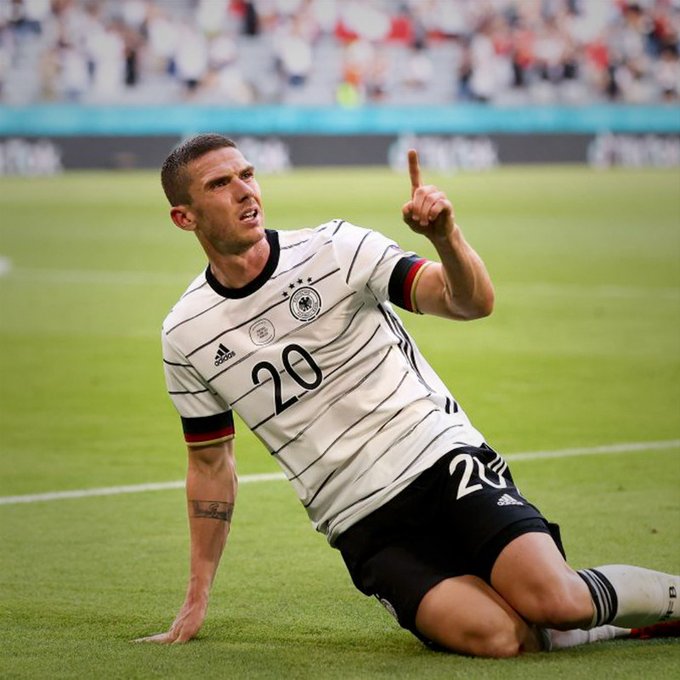 However, this team is extremely underrated by many fans across Europe because fans don't respect Italian football. This is the nature of Italy's problem, but there's this other part that has nothing to do with Italy, and they're only performing week in and week out with their clubs in Serie A and still get no respect for this. There are two things to mention about this number one. People are under the illusion that Italian football is a farmer's league because one team wins it more than the others. That's not what a farmers league is; a farmers league is a league with only one good team, and every year that Juve won the title, not counting a couple of Seasons, they were pushed to the brink. Italian teams have struggled in the Champions League, but that doesn't represent the quality of the league it illustrates the fact that the other leagues have a better top team than Italy does. Italy is probably the third-best league in the world, following the Bundesliga and the Premier League. until relatively recently they were second some of the idiotic tires by the hierarchy in Serie A is the only reason they were taken down a Peg the quality when it comes to attacking football they are one of the best one of the highest-scoring leagues in Europe. They have been for the last several years, but people try to use what happened in 2006 and the fact that Juventus is winning all the time as reasons why there's no quality in this league. It has shown in this tournament already that Serie A is full of talent; not one league has picked up more man-of-the-match Awards than players coming from Italian football, not to mention the indestructible Midfield of the Italian team. The Italian Job is full of emotion and looks like one of the favorites to at least go on a deep enough to run to satisfy the public. Who knows, maybe they can go on and Win It. But they killed that narrative specifically in this tournament that all Italy has bang average players, and Ronaldo that has proven to be not the case in terms of individual quality clearly one of the best, and I think other people are starting to see that.
Italy needs more Players Abroad would be very would give the national team a different element 
Secondly, Italy needs more of their top players going abroad. Right now we have Marco Verratti and Jorgingo and now donnarumma. That's not enough; we certainly want a lot of the best talents in the Italian national team in the league, but at the same time, the perception of how we review is based on the fact that we have no players going anywhere else. I love to see some of our players take on a challenge in the Premier League La Liga or the Bundesliga. The experience that can be offered inside the Italian national team because of the expertise of someone like Marco Verratti that is accustomed to different things where the Italian national team as a whole is all in one league I think it makes absolutely no sense to have the entire nation in one league and one leave it alone. I'm not saying we need to have the entire team in different countries, but we need more of them testing themselves outside of the Italian game. These two things have made them highly underrated because there would not disrespect Serie A and the players that it has provided, especially early in this tournament. I think that narrative will slowly die away now that they have performed regularly. Not to mention this Italian team is a lot better than people thought they were going to be. I don't think anyone disrespected them because many people had them in the quarterfinals at least, but All Things Considered, I don't think anyone had them pegged as contenders or favorites; now they certainly have to have that conversation. All of it circumstantial its 27 games unbeaten run is the most idiotic thing to celebrate because before the Euros started, Italy had not been in a tournament together. There was nothing to celebrate; the important thing here, though, is the two games that actually matter; they performed to Perfection and hoping to see that continued Through The Knockout stage.
Italy aren't North Macedonia! Parades after Group Wins Seriously? 
Collectively speaking, Italy has been underrated and has been one of the teams of the tournament so far. However, by Nature, Italian fans are passionate and can be quite delusional. They are delighted to be back in the fold and back in the tournament and doing well; this is something we all want to see either as Italians or Italian fans. However, they don't quite have a realistic perception of reality. Not one Italian has an objective point of view on this tournament so far; Italy been amazing but celebrating after group games? Are you actually serious? There's nothing wrong with celebrating we should be happy that Italy is doing well, but a borderline parade is happening just because Italy beat Switzerland and turkey. Is this some kind of a joke because, silly me, I thought Italy was one of the most significant and most historical footballing countries in the world. I do have that right, correct? Italy has a country that challenges World Cups and euros the mentality to win tournaments, not win a couple of group games. I understand the initial celebration because they didn't qualify for the World Cup; however, the way they acted, speaking and celebrating, was absurd. We are not North Macedonia, Finland, Hungary, Iceland, Romania, Angola, even Austria. We are f****** Italy, right? Italy is not a team that should be celebrating minimal victories in group stages. I am flabbergasted to the significant degree that we have been celebrating the victory. Has Italy been dominant? Absolutely, have they been a lot better than I thought they would be a hundred percent? They have been phenomenal, the best team in the Euro so far; there's a lot to be happy about from the Italy's camp. However, the tournament doesn't end after two games; what happens if we go out in the Round of 16? That's going to be disappointment and disgust. Italy is in the business of winning these tournaments, not winning some group games. When Romania got one point and Euro 2016, I celebrated. I cried; people ran on the streets of Romania so proud of our national team Romania wasn't expecting to do anything any point or victory that we got would be cause for celebration. That's not the mentality for Italy. Italy is one of the best teams in the world and historically is expected to win trophies. Are we really so insecure about where we are that we're just going to sit up here and celebrate a couple of group victories? Within the Italy fanbase, they become overrated to what they actually are. Italy is a team that should make the quarterfinal and potentially push the Semi; many people already believe it's over that because we beat Switzerland and turkey that Italy is now going to win the whole thing. What I'm saying here is out of love because I cheer for Italy my team plays in Italy I might have some Italian in me as well we need to be passionate; we scream when we score, we celebrate when we win but let's stop the parades let's stop the overreaction to a couple of victories let's stop calling Roberto Mancini the Messiah and let's approach each game with the mentality just to go out and win there have been so many strong group performances from the teams but then went out of the Round of 16 I don't want that to be Italy's fate.
Mentality Importance

Italy must keep a level head going into these next couple of days. It's win or goes home now they must be able to live in realism and approached each game one by one not getting over excited and not letting it go to their team's mentality is very important and they must keep it in a realistic place. Regardless of points that teams have in this tournament, France is still better I don't care that they drop points to hungry Belgium is better Holland at their best is better there probably better than Portugal and Italy and Germany it's kind of a coin flip Italy could go on and win it there's no doubt about that, but Italy should not and are not the favorites. We need to come together as Italians and focus one game at a time and hopefully go on our way. I do think Italy will get to the semi-final and go down, but that would be an incredibly positive and optimistic tournament to give them the confidence for the World Cup. There's one thing that is clear for me the team that wins the Euros is not winning the World Cup, And honestly, for me, I want Italy to lift the biggest trophy of all. I hope Italy can get as far as I possibly can but the mentality needs to be right and the parades and things like that need to stop because we had to take this one game at a time because of this year is about to heat up in the Round of 16 whoever we get we must respect and go after it you may not have liked this paragraph but I'm just being completely transparent of what Italy should be and what they should aspire to be let's see what happens Forza Azzurri the fun begins now once The Knockout stage kicks off its going to be a different animal and I hope Italy are prepared for what lies ahead winning the group is no guaranteed The Knockout stages what really matters they are up for the challenge at least going on a deep run at bare minimum however of the conclusion of this tournament this Italy team will be a factor for a long time they're just peeking at the exact right moment and this team is Young with full of talent and even if they're not able to close it this year they will be the favourites for the World Cup and if Italy do not win the Euros I believe they will win the World Cup in 2022 but we just have to wait and see but it's been a while the impressive start to the tournament but just keep the pressure on turn the heat up and show everyone else that Italy are for real.
Prediction: Semi Final Elimination; World Cup Winners in 2022