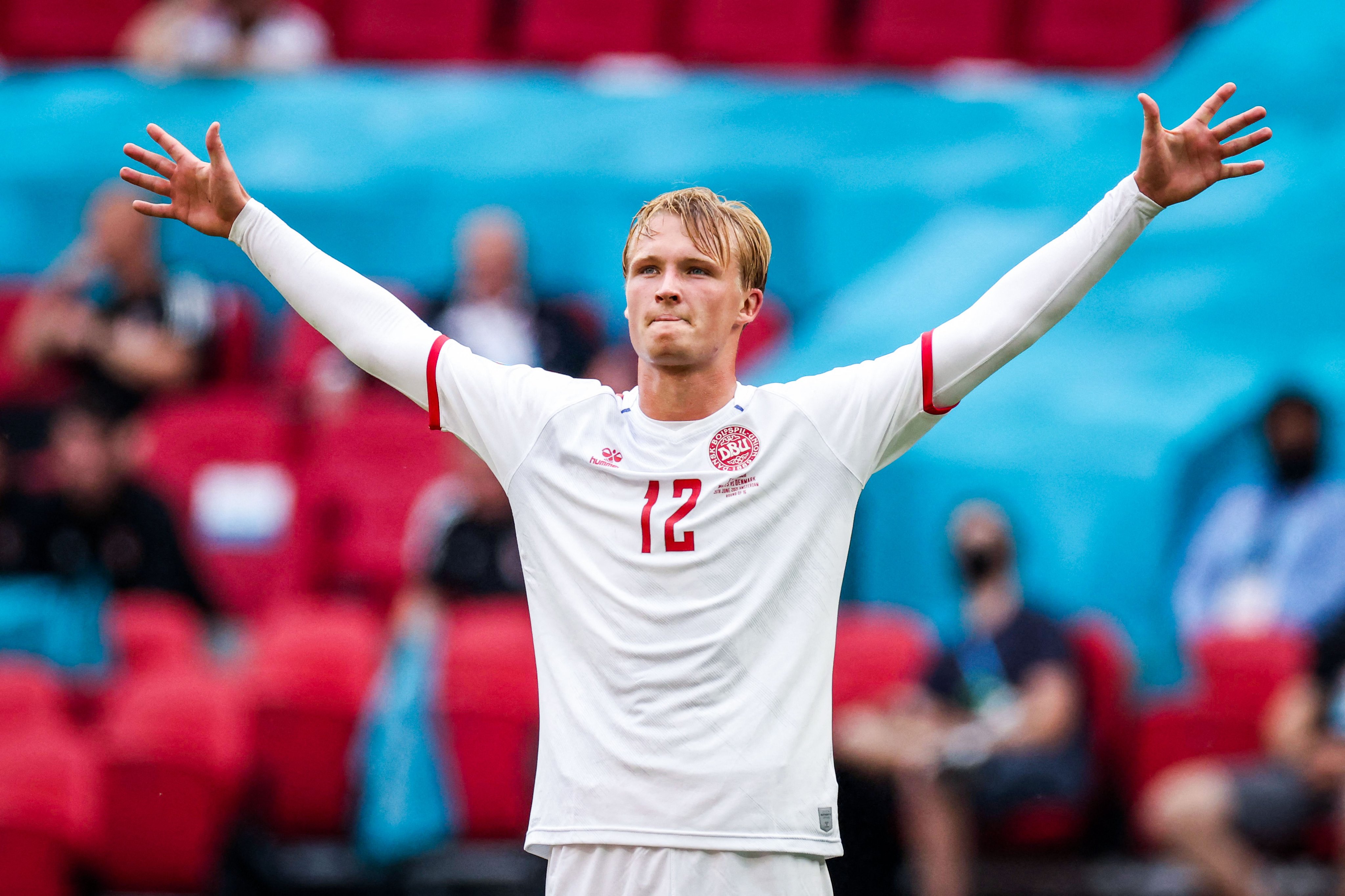 In the 1992 European championships in Sweden, Denmark was not among one of the favorites. Nor were they expected to make any significant noise in the tournament. They had very little time to prepare, and we're only given a 10-day notice of their participation in the competition for the first couple of games. Most of their players had come from the Danish League outside of Peter Schmeichel; they were not expected to do anything whatsoever. However, they did The Impossible despite not having hardly any time to prepare. They rode early momentum in the tournament and got themselves in a position to be the Dark Horse of the 1992 Euros and make the final against all the odds. They made it to that final in Gothenburg against the evil empire West Germany one of the favorites for the competition with world-class players from top to bottom. Even though they ended up in the final at that time, not many actually believed they had what it takes to Win It. they were going up against perhaps the best team in the world at the time; however they completed one of the most memorable underdog stories in the history of the European championship ending up winning the final against Germany one of the most improbable European Champions of all time. Denmark 1992 is right there, with Greece 2004 as the most unlikely winners of the Euros. This Denmark side has 1992 vibes. Before the tournament started, Denmark was expected to be one of the Dark Horses of this competition. Before the trauma before everything, they had a team that was very capable of potentially getting on a huge run and perhaps making a semis. Prior to the tournament, no one thought they could make the final or maybe Win It, but they still had a strong team, and it seemed to suggest at the bare minimum they could be a team that could surprise everyone. They still may be that team, but this team has something different about them. After Christian Eriksen went through the fight for his life as Denmark's best player had a cardiac arrest in The Opening match of the tournament against Finland, he ultimately has stabilized. He has recently been released from the hospital after a very traumatic episode. Even before that occurred, Denmark had something special about them. Without Christian Eriksen, Denmark ended up getting a big victory against Russia, ultimately placing second in the group. Earning a place in the round of 16 as Denmark has battled through an undesirable situation for themselves and their teammate, he is the constant thing that is driving them through this tournament. It's unclear whether they can do the impossible as they did in 1992. Still, they have a sense of belief and purpose in this tournament, and in the round of 16 against Wales, they had an opportunity to get to the quarterfinals and perhaps even Beyond.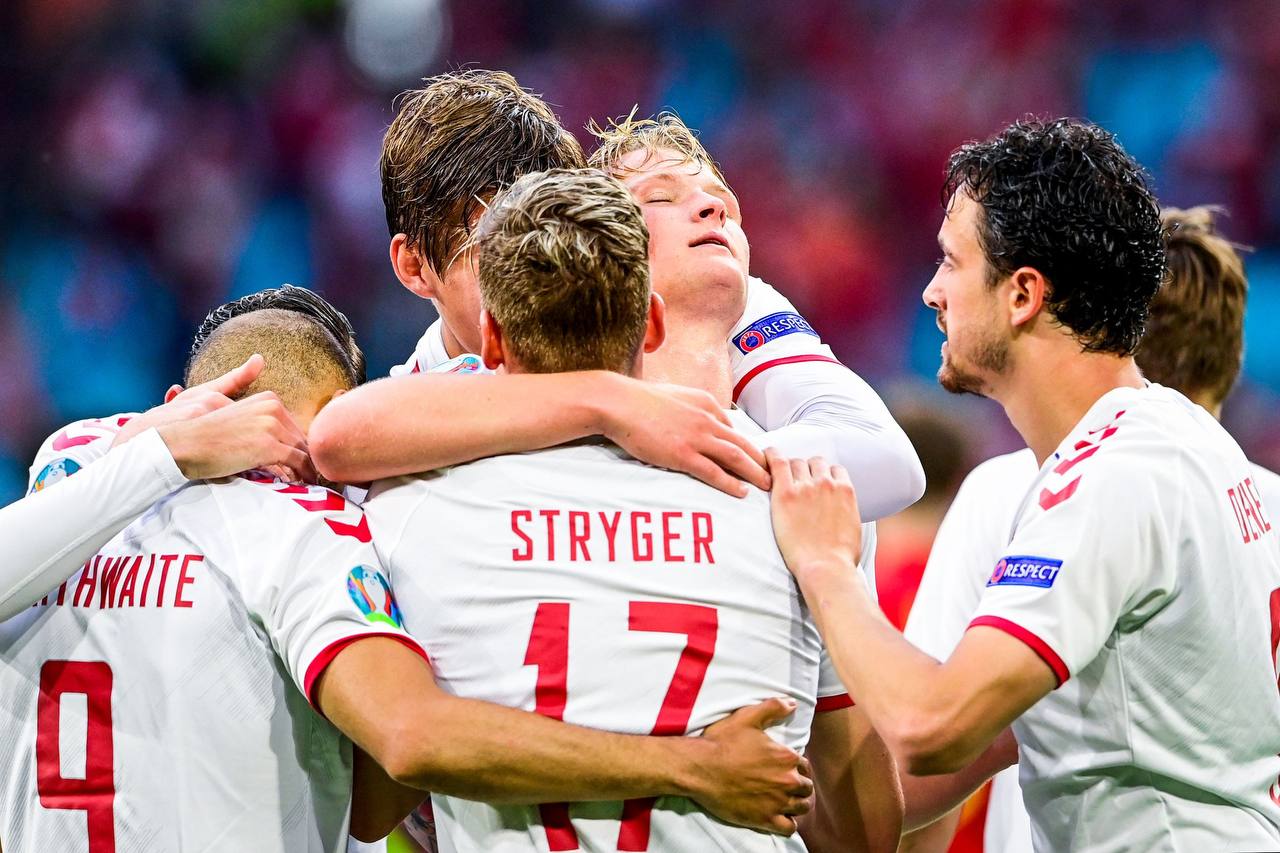 Its Been a Rough Year for Kasper Dolberg but it was a Performance of Redemption in his Return to Amsterdam
In Amsterdam at the Johan Cruyff Arena, Denmark hosted Wales in the round of 16, a do-or-die situation for the Danes as they had to deal with Gareth Bale and Aaron Ramsey as honorable as everyone's feeling attached to what happened to Christian Eriksen Wales we're not going to take it easy, and was going to try to get there Nation to the quarterfinals just like everybody else. The majority of the public believed that Denmark was going to get through just on Spirit alone, but it would be a significant challenge. To make things worse for Denmark, Yussuf Poulsen was ineligible to play the game. Up until this point, he had been their top scorer in this competition. He scored vital goals in the match against Belgium and Russia as he has been the main man up top for them and has been one of the better players at his position in this tournament. He had to watch on from the stands, meaning Denmark would have to get its information from elsewhere. Mikkel Damsgaard would be the one to watch in the Midfield and from a creative standpoint, but they needed an attacker for him to run with. Kasper Dolberg was given his first start of the competition. With an opportunity to prove his worth on the big stage in knockout football. Kasper Dolberg had one of the most unfortunate years of his life. He was covid positive on two different occasions; he was diagnosed with penisitis, and a teammate stole his 85,000 watch from his locker. In addition to the health problems that he suffered over the past year, he did not have the best season at Nice. He was coming off an 11 goal season the year before but really couldn't get things going in the League this season with just six goals in all competitions. Kasper Dolberg is still relatively young at 23 years today; he was a part of that special Ajax team that went to the Champions League semi-final; he has shown the promise to deliver, including a 26 goal season during his first season in Amsterdam. The match was played in Amsterdam; he's got an opportunity here to provide for Denmark on the biggest stage; even though he has a big future ahead of him, he's had a rough year, and this was the opportunity and the stage to make up for all of that. He grew up in Amsterdam playing in this very Stadium; the Johan Cruyff Arena is the home stadium of his former Club Ajax, a place where he spent thousands of hours the script was written. Kasper Dolberg may have been the most unlikely of Heroes, but it was fitting that he would be the one to put Wales to the sword. Wales looked quite frightening during the first 15 to 20 minutes of the game, but outside of that, Denmark seemed like the more ambitious team that continued to push the envelope in this tournament. They look strong, confident, take that belief system, and fight for their teammate; you could see it in the way they played. Denmark was pressing hard at the end of the first. Looking for that Gap to put themselves in front. Kasper Dolberg, with patiently waiting for that moment to Damsgaard has been a wizard in the Danish Midfield during this competition so far, and finally, near the halfway point, he did his magic, finding that space and ultimately supplying Kasper Dolberg in a dangerous area right outside the box he rifled and extremely well-placed accurate strike from outside the box into the bottom corner to give a Denmark a 1-0 lead. After the year that Kasper Dolberg has had, he answered the Bell asked of him in his first start at the Euros with a Sublime finish. Just minutes into the second half, it would happen again as he would get his brace right place right time, pouncing on a horrid mistake from Wales, rifling another goal in the back of the net this one from close range Denmark ran out to a 2-0 lead as they were on the verge of making the quarterfinal. Denmark Wiki fighting Spirit they've shown since what happened to Christian Eriksen they found a way through Kasper Dolberg was subbed off after 70 minutes, but the striker delivers in the biggest way possible, making a huge dent in Wales. Denmark continued to pressurize and make Wales uncomfortable. They constantly ripped them apart in the second half and late on in this game in the 88th minute and the 93rd minute Joakim Mæhleand Martin Braithwaite scored as Denmark punched their ticket into the quarterfinals with a 4-0 victory against Wales in the round of 16 in Amsterdam.
The Heartbeat of Christian Erikson lives in the Danish Side that fire themselves into the last eight.
This entire game and the way that Denmark has been playing recently more or less reiterates the same sentiments throughout the Denmark camp they're doing all of this Christian Eriksen. Denmark has looked extremely dangerous and every game that they have played at the Euros. It kind of makes you wonder how dangerous this team would be had Christian Eriksen been totally fit and ready to play these games. Denmark has a phenomenal team that had Dark Horse written all over them, but that was with Christian Eriksen; even without him, they're proving to be the most interesting story of this entire tournament so far. It's evident that Christian Eriksen is still the Beating Heart of this Denmark team, and he is the pulse of everything that has happened; they are winning and continuing to ride this momentum because they care for their teammates hoping and he continues to pull through and shows positive signs I don't know where Christian Eriksen watch this game but wherever he has got a big smile on his face and celebrating with thousands of Denmark's closest friends. Denmark now has a realistic chance of at least making the semi-final. Denmark is on the favorable side of the bracket. They are sitting in the quarterfinals with Czech Republic up next. that will be an extremely difficult test for Denmark their team is good enough to beat anyone and potentially win this tournament if they get hot they are an underdog in its own right lead by infrom Patrik Schick regardless of what happens, we can expect a battle from this Denmark side. Denmark has something that no one else has in his tournament; they have something and someone that they're doing all of this for. Every team has a reason to fight, but the fight we have seen and will continue to see with the Danes it's on the back of Christian Eriksen and his stabilization. You never know they can make all the way to the final and perhaps make history just like the team in 92 did; more challenges lie ahead, but with this team and the emotional fuses are operating under Anything is Possible.