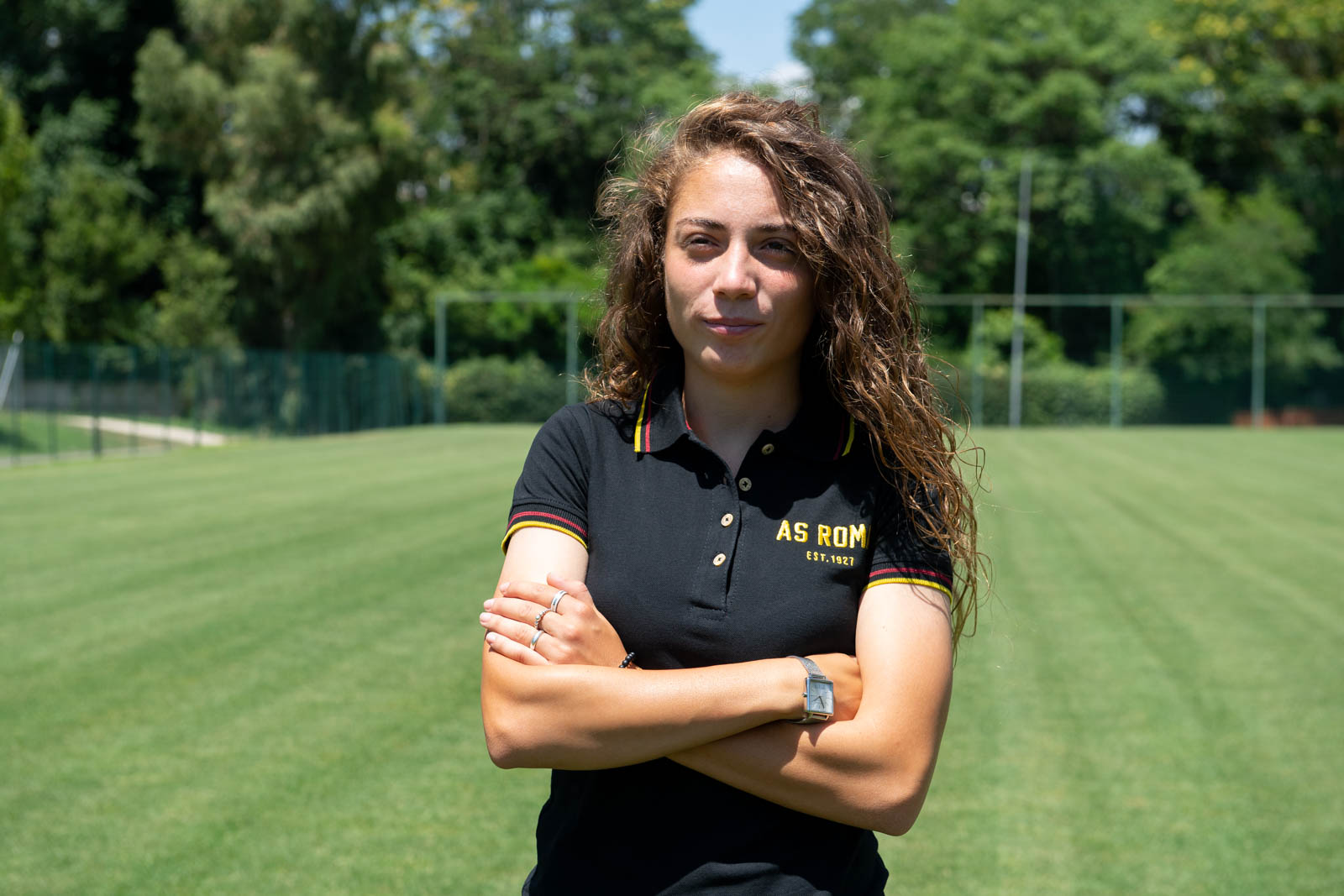 Last season, the Roma women were coming off a Coppa Italia Victory, the first trophy in club history. Since then, there have been various changes throughout the Club, with Empoli coach Spagna who is set to take over the Roma women this upcoming season. Coppa Italia winning coach Betty Bavagnoli resigned as manager and became Roma's headed woman football essentially the sporting director, the woman who led Roma to their first-ever trophy. Stepped away after three years to become a director at the Club. This summer, Roma has also seen several departures, most notably Lindsay Thomas, who has swapped Roma for AC Milan and Agnes Bonfantini heading to Turin to join Juventus. There has been a lot of activity in the Mercato with Roma; they have done excellent business so far as they attempt to load up for this upcoming season. In addition to making some deals, Roma has also extended contracts to several Roma players, including Vanessa Bernauer and Angelica Soffia, two significant players to Roma's Coppa Italia victory last season. Roma wasted no time dipping themselves in the Mercato as they continued to add Firepower to a very talented side that already features two of the best attackers in the league in Anna Serturni and Pamola Lazaro. Roma is becoming really aggressive trying to put together a winning team to contend for the scudetto and perhaps make the Champions League. Their top priority of the summer was the former European Golden Girl Benedetta Glionna. This extremely talented attacker spent last season on loan with Empoli scoring 10 goals in the league, proving to be one of the best Italian football attackers. He'd already worked with Roma's current coach, Spagna, Who was the manager at Empoli last season. This was a complicated deal for Roma to negotiate primarily because Juventus, her parent Club, didn't want to let her go very easily. She played the role and helping the Club win the scudetto two years in a row when she was with Juventus before the loan deal that saw her become a star with Empoli. The negotiation behind the scene took a little bit of persuading from both sides; even though Roma closed the deal and announced it as the first signing of the summer, it took some negotiating. Juventus was interested in Roma attacker Agnes Bonfantini; she wasn't coming off a particularly fantastic season but still is immensely talented; eventually, the clubs agree to complete the swap with Benedetta Glionna heading to Rome with Agnes bonfantini going the other direction, the former Golden Girl signed a three-year deal with Roma to become the first signing of the summer.
Benedetta Glionna won the Golden Girl Prize in 2019
She joined Fiammamonza, at the age of 14 before playing a big role and then getting promoted in the 2016-17 season; her impressive performances captivated the eyes of Juventus as she made a move to Turin. She quickly showed her importance to a powerful Juventus team, ultimately breaking into the starting lineup and showing her capabilities. She was a part of a Juventus team that secured back-to-back League titles and a Coppa Italia in her time with Juventus; she was sent on loan to Hellas Verona and then Empoli, where she truly made a name for herself, especially last season scoring 15 goals in all competitions and 10 goals in the league. Surprisingly she was the first player ever to score at Roma's home stadium and their opening campaign. She was awarded the European golden girl for the best under-21 player. This Roma team now has two different players who won the award a year later. Roma youngster Greggi got her hands on the award. Internationally, she made her Italy debut in 2018 and has been a regular selection ever since she is still only 22 years old. Adding an element of Youth and talent into one of the most talented teams in the league. She seems to be precisely what Roma needs ahead of a season in which their position to challenge the table and at least make the champions league is up-and-coming, with this signing showing Roma's intent.
Benedetta Happy to be in Rome following first training session 
Benedetta Glionna, it's still an incredibly young player that's immensely talented; she is eager and ready for the challenge that awaits her in the Italian capital. Roma was very high on her from the beginning of the summer, and they were desperate to get this deal done; even though there were some complications about it, the Club made a real effort to get the deal done ultimately. Whenever there is a swap deal, there will always be a comparison and discussion to see who won the deal. This one is quite clear Roma just nabbed one of the best young attackers in the entire league. Seeing Agnes Bonfantini go was a sacrifice that the Club had to make, an unfortunate one at that. Even though she wasn't coming off the best season, Agnes is still very talented with a bright future ahead of her. However, it was the emotional element that made this particularly difficult Agnes Bonfantini has been a part of the Roma set up since the very beginning all she's ever known as Roma, and now having to see her depart is emotional for everyone involved with the Club But ultimately it was the right decision to make as Roma is getting a massive upgrade in the attack that is already highly potent.
Massive Weapon adds to already loaded attack 

The Roma attack already has two of the best attackers in the league, and you can even argue one of the best players in Italian football. Anna Serturni is a top-three player in the league; she's Roma's all-time record goalscorer with Incredible range, athleticism, and intelligence it makes her incredibly difficult to deal with, especially when you have the Spanish ice princess Pamola Lazaro don't before by her innocent looks and her pretty smile she is a cold-blooded killer. Lazaro needs to learn how to finish a little better in front of a goal. Still, she is incredibly difficult to stop when she's on form and having one of her days. she might be skinny in stature but plays very big, highly physical in his deadly through the air; she's one of the most consistent attackers in the league occasionally she will struggle. Still, for the majority of last season, you rarely saw her have a bad game Anna Serturini and Lazaro as a Duo we're incredibly deadly; both girls ended up with double-digit seasons, with Pamola Lazaro leading the team in scoring with 12 goals. that is already a lethal combination the two of them last year the third attacker in Roma set up with Lindsey Thomas as I mentioned has departed to AC Milan. As good as Lindsey Thomas's, she has a very Collective and compiled set of skills she does not offer the presents that Benedetta Glionna provides to the team. We are looking at two of the best attackers in the league already who have excellent communication with one another; now you're adding a 15 goal scorer that can play up front as the central Striker as well on the wing. We're looking at a potential front three with Pamola Lazaro as the Central Striker with Anna Serturini on one side and Benedetta Glionna on the other if you just look at this attack in this situation and in this system, it is flooded with goals potentially we could see Roma become one of the high scoring teams in league with the potential of being the best attacks in Europe. Not to mention you have Manuela Guliano dictating from Midfield Andressa Alves talking behind with Greggi coming back into the team at full health. Not to mention shortly after Roma wood sign yet another attacker even to the setup but more on that later. This deal makes Roma just that much more explosive as now Romo has a serious 3-headed monster in the attack.
Had a Career Year with Empoli Last Year Under Current Roma Coach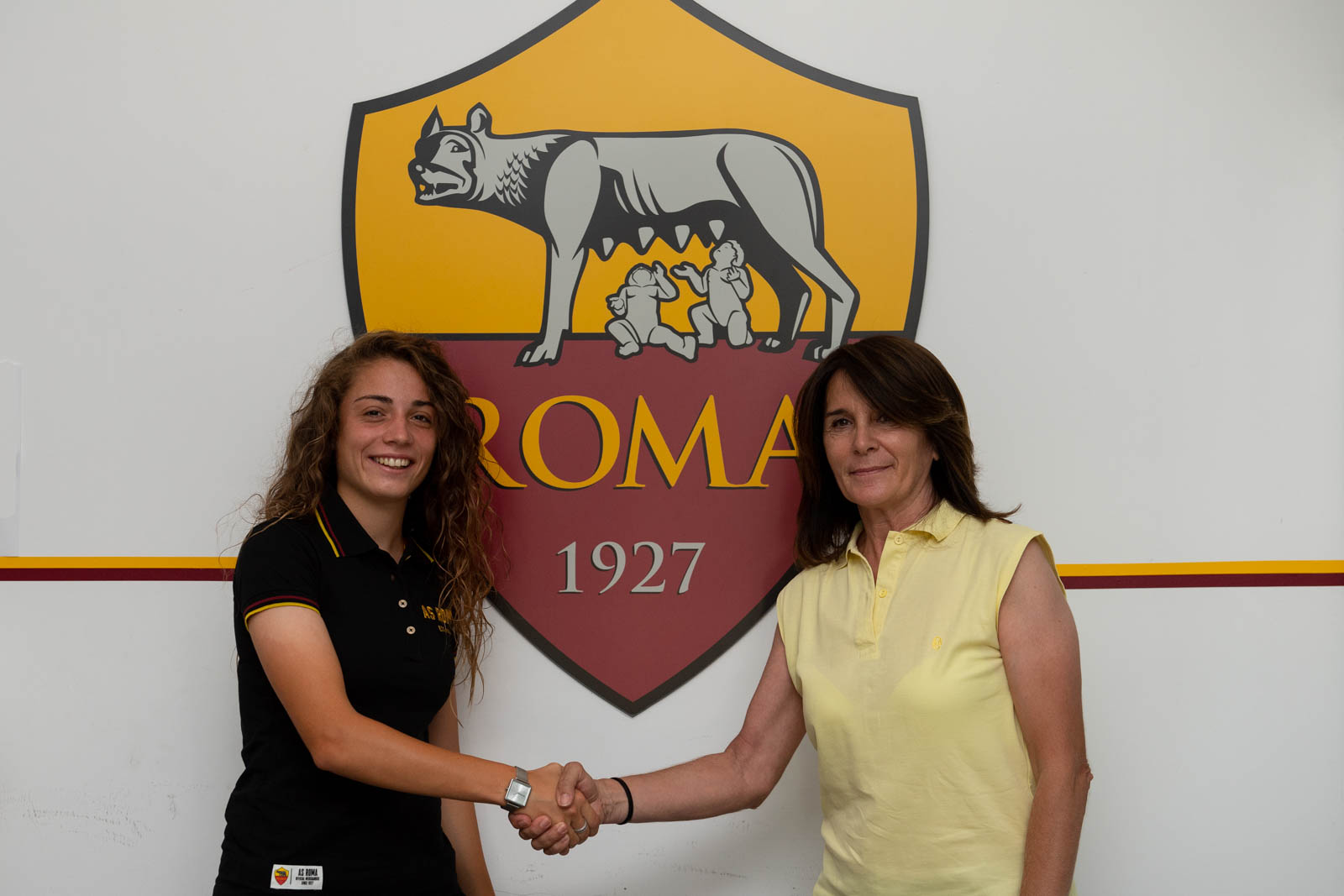 The other part of this is that I don't think it's going to take them very long to get on the same page. Something that goes very much into her favor is she is coming off a career year with 15 goals her coach last season, Spagna, is now the coach at Roma. The two of them have already worked together immensely, and I don't think it's any coincidence that she became Roma's number one target; the opportunity for them to work with each other again is only going to speed into a Roma attack that should be extremely lethal. Even though she is only 22 years old, she has been playing competitive football for the last seven years and has been around; she's won titles and trophies as well as played for teams that are quite on that level adding a player like her to this team that even though they won the Copa Italia for underwhelming in the title race will only help this Roma team become a much more dangerous not only in the moment but in the future going forward as well. Serturini Lazaro and Benedetta are all under the age of 25, meaning over the next couple years, these three girls will grow together and become the killers they are capable of; this signing set the pace for the rest of the summer they've lost Lindsey Thomas and Agnes Bondfantini but got a massive upgrade they will only make this Roma that much more dangerous.