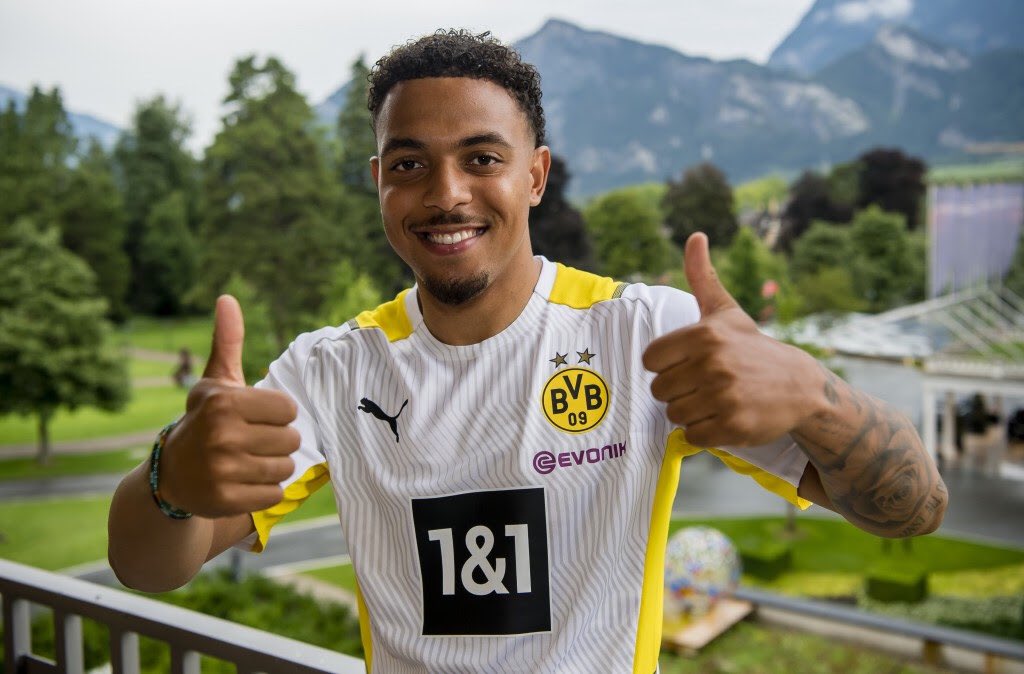 Borussia Dortmund had a dramatically up-and-down season last year despite having the qualities within the side to challenge Bayern Munich for the title. They ended up having to fight for their lives just to make the champions league as it looked at different points in time that Frankfurt or Wolfsburg was going to take their spot in the Champions League. Dortmund did end up making the quarter-finals last year before going out to Manchester City; however, they beat Frankfurt for Champions League football and ended up winning the DFL German cup, winning the first trophy the club has one in four years. Erling Haaland had a world-class season once again was ridiculous throughout the campaign, scoring over 40 goals in all competitions and Jadon Sancho, who had more than 30 goal contributions for the third straight season. Even though they had success at the end of the season, Dortmund was a disappointing campaign. They announced Midway through last season that Marco Rose would take over the club for this upcoming season. While everyone wants to get their hands on erling Haaland and are willing to pay Dortmund, they have stood firm on their evaluation, but they would not sell the Norwegian Star this summer. However, Jadon Sancho finally departed for Manchester United; after negotiating for the last two years, they finally struck a deal. Once it was finalized, Dortmund had one Target in mind to replace the Englishmen that had 114 goal involvement during his time in Germany. The name on their list was and continues to be Donyell Malen; the PSV Superstar fits exactly what Jadon Sancho was and brought. He may not be as gifted as Jadon Sancho, but he can be just as influential in this Dortmund team gearing up for another Bundesliga season, hoping to take down Bayern Munich. Essentially, they took a page out of RB Leipzig's book one day went all out for Andre Silva, the second-highest scorer in the Bundesliga. The idea was putting an attacker like him in an already solid team could push them into a title race that they could hang around in. Dortmund has had a similar idea; even though this is more of a replacement for Jadon Sancho than anything else, Donyell Malen is a striker that can play next to erling Haaland, potentially creating a strike partnership that can rip apart the Bundesliga next season. Everyone will try to take advantage of Julian nagelsmann first season at Bayern Munich; both will be like stick, and Dortmund is trying to do it. Dortmund and PSV have been in negotiations ever since the Euros concluded. The First Contact was made after Holland was eliminated from the competition. Dortmund wasted no time; they identified who they wanted and went after it immediately. Dortmund's first offer was knocked back after they failed to reach PSV evaluation for the 23-year old. The two clubs eventually arranged a deal for around 30 million-plus bonuses. Donyell Malen had reached an agreement on personal terms several weeks ago before the deal ultimately concluded. The deal was basically done about a week ago, but in the last 24 hours, it was officially announced as is Donyell Malen made a move to the Bundesliga as he joined his new teammates for his first training session this afternoon as Dortmund tries to make all the arrangements ahead of their new season that will kick off August 8th before the opening match of the Bundesliga on the 14th. One thing is clear Dortmund was able to get the deal done and perfect timing as they got their man.
The Playmaker Rewarded with Dortmund Move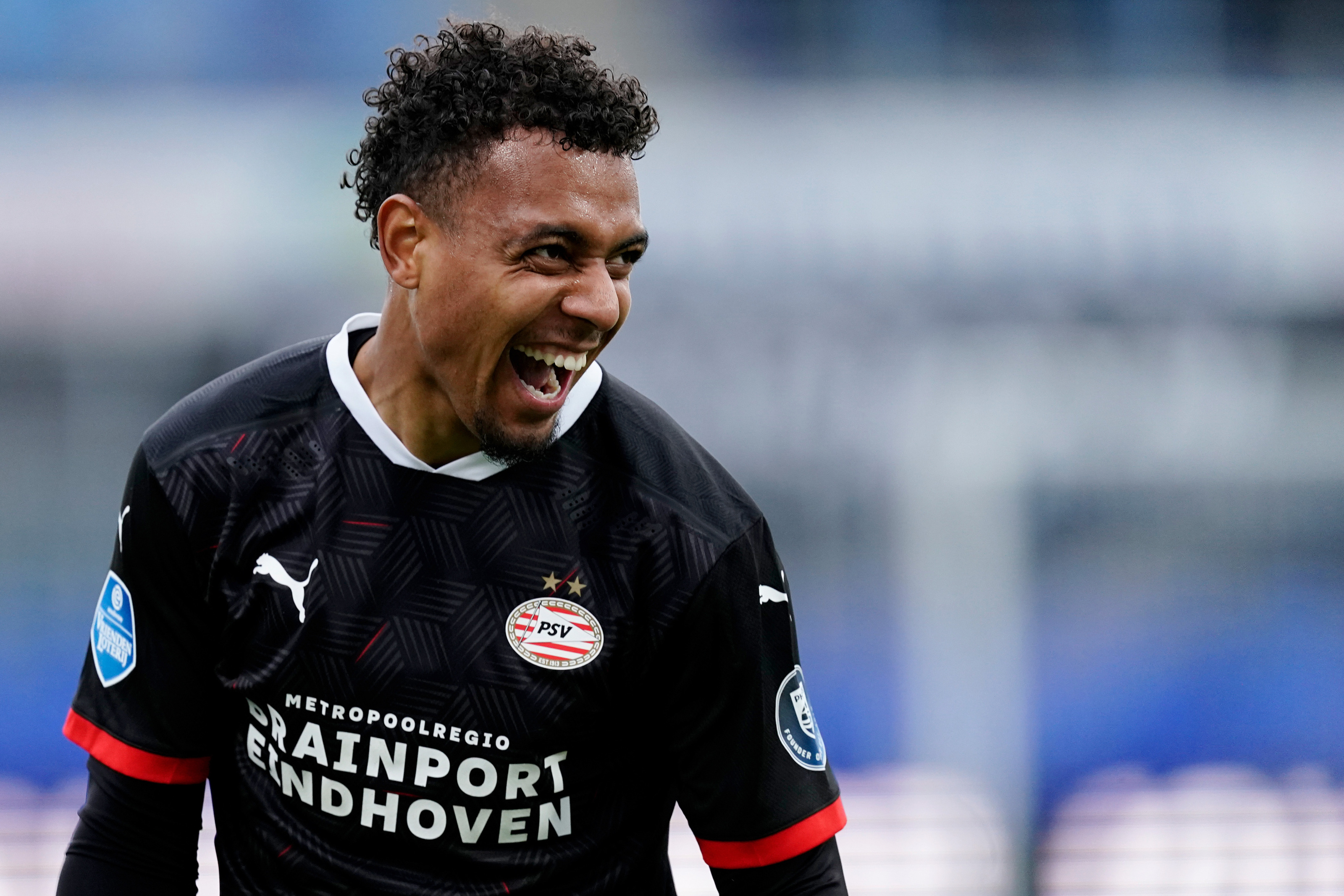 Donyell Malen is perfect for the Bundesliga; he will thrive in German football like a fish to water. The young Dutchman has all the attributes to be one of the best attackers in the League from the very start. I have been a long-time admirer of Donyell Malen, especially the last couple of seasons. The level that he has played at PSV has been absolutely remarkable, showing all those qualities to justify a big move in Europe. I was hoping the Roma board would come to their senses and go after the young star. Still, ultimately, my club didn't take advantage of the qualities that the player possesses and the price tag that is very affordable despite being over 30 million, considering I actually believe he's worth twice that. Donyell Malen is rewarded for all the work he has put in the Netherlands to make a return to one of the best leagues in the world at this point in time; the Bundesliga is Just A Cut Above the Rest even if Bayern Munich are winning the title every single season the quality in the League and how tight that it can be throughout the season really shows the progress he has made to earn a move to the Bundesliga and one of their best teams with Dortmund getting an opportunity to play with erling Haaland one of the best youngsters in the world and a goal-scoring machine it is highly speculated the erling Haaland will depart after next season. Still, he has created enough quality within himself where it will be easy for Dortmund to build around it if early Haaland goes. Still, maybe if all things go well, the two of them winning the Bundesliga together will throw away the transfer plans of the big clubs coming in for him and asked him to stay in Dortmund to continue building something. Obviously, I'm talking about pure speculation of what could or could not happen next season but considering everything he has done and sacrificed going from a kid playing for Arsenal not working out having to go back to his home country to join the Ajax Academy before departing to PSG where he truly made a name for himself. During his time at PSV, he was the ultimate playmaker. 55 goals and 24 assists; playing for PSV, it's spectacular. Dortmund truly has a huge chance now with this team. He may not be as good as Sancho, but he has all the qualities as a strike partner that not only can compliment erling haaland very well, but it gives Dortmund a top-class player they will have in that scenario erling Haaland leaves after this season. Dortmund, in other words, found a perfect match not only for the present before the future as well.
Perfect Partnership for Erling Haaland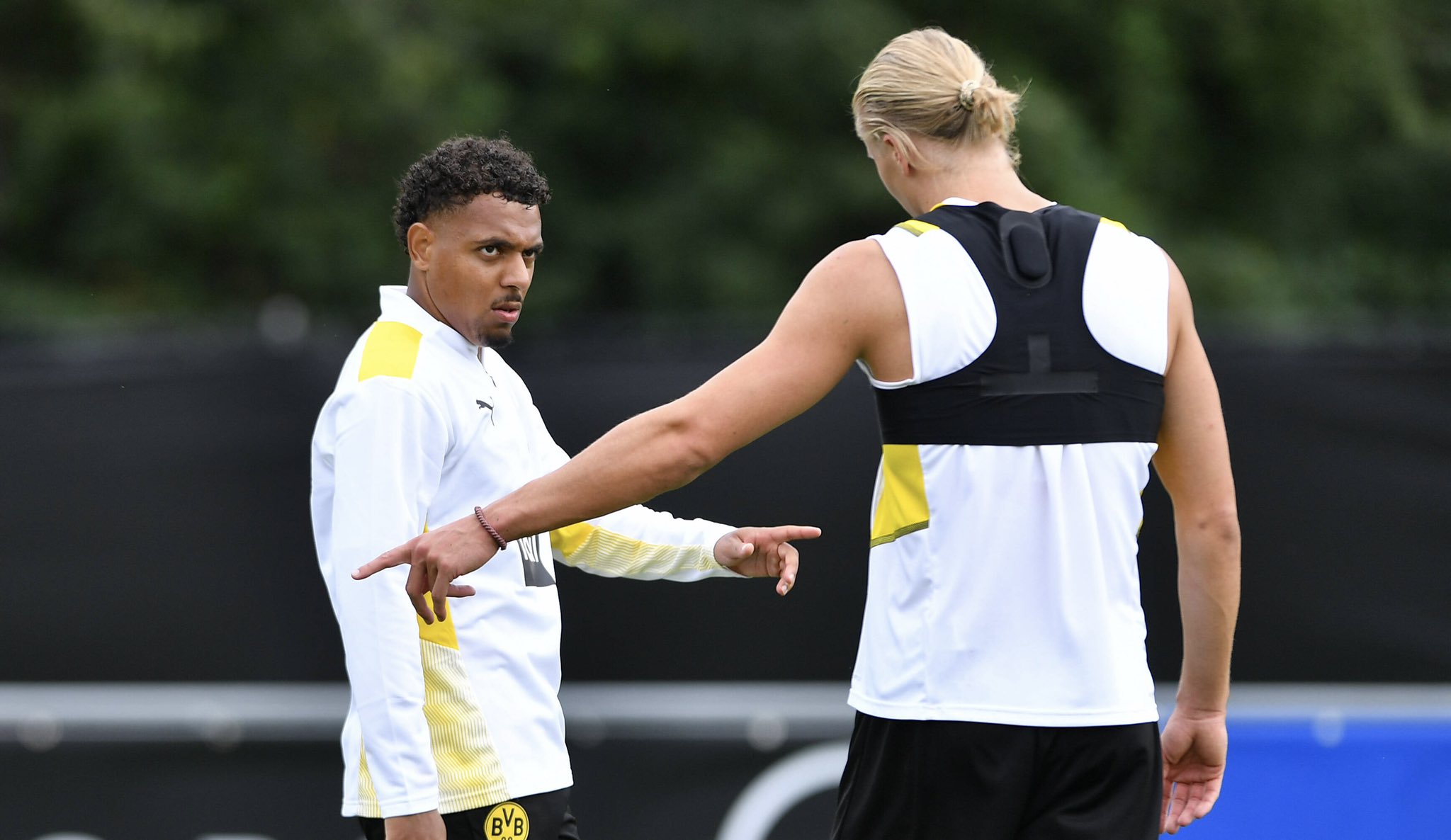 The most intriguing thing about this whole deal is the potential connection and partnership between Donyell Malen and erling Haaland at Dortmund. Jadon Sancho had a great collaboration with erling haaland, but I could argue that potentially this one could be even better. Donyell Malen is a complete Striker with a very antagonizing skill-set that will be very beneficial for Dortmund and fit the League very nicely. Last season Donyell Malen scored 25 goals 10 assists for PSV in all competitions. He has a wide range of skills but the attributes that really will compliment erling haaland very well. Donyell Malen may not be an athlete like Kylian mbappe for erling haaland. However, he still is very athletic and has shown this for several years. Very quick and agile, can get up and down the pick very well along with excellent positioning and movements. He is especially gifted with his movements without the ball; he always knows what runs to make and where to be when the team attack. He is unbelievable and in taking advantage of very little space along with superb decision-making. Amazing when the balls at his feet are a phenomenal dribbler who can kill you with his quick movements, especially with his dribbling Inside the Box in which she can make the defender pay regularly. That's not even mentioning he's deadly accurate with one of the most powerful strikes and European football. When he hits it with pace and velocity, it is challenging to defend it or deal with it, especially when he's accurate. However, the main reason Donyell Malen and erling Haaland will become Inseparable in the Dortmund attack is because of his passing ability. Not only is Malan brilliant makes great decisions, but his vision is exceptional; he can find teammates with through balls as well as accurately placing crosses, but the thing that makes him the most dynamic is his hold-up play the capabilities of going wild on the counter-attack but also spreading the ball out and great Hold Up play which just opens up the attack erling Haaland need the player that can get him the ball regularly Donyell Malen can do that on the ground or through the air also Hold Up play something to erling Haaland has not mastered. It's a weakness if you could find one; the fact that Donyell Malen can do that at a high level will make the two of them pretty Unstoppable as long as they get on the same page. As good as Jadon Sancho and erling Haaland were together, the difference is Donyell Malen can do all that yet will still give you 17 goals this season; this is a perfect match; we should expect fireworks.
Could Dortmund Win it?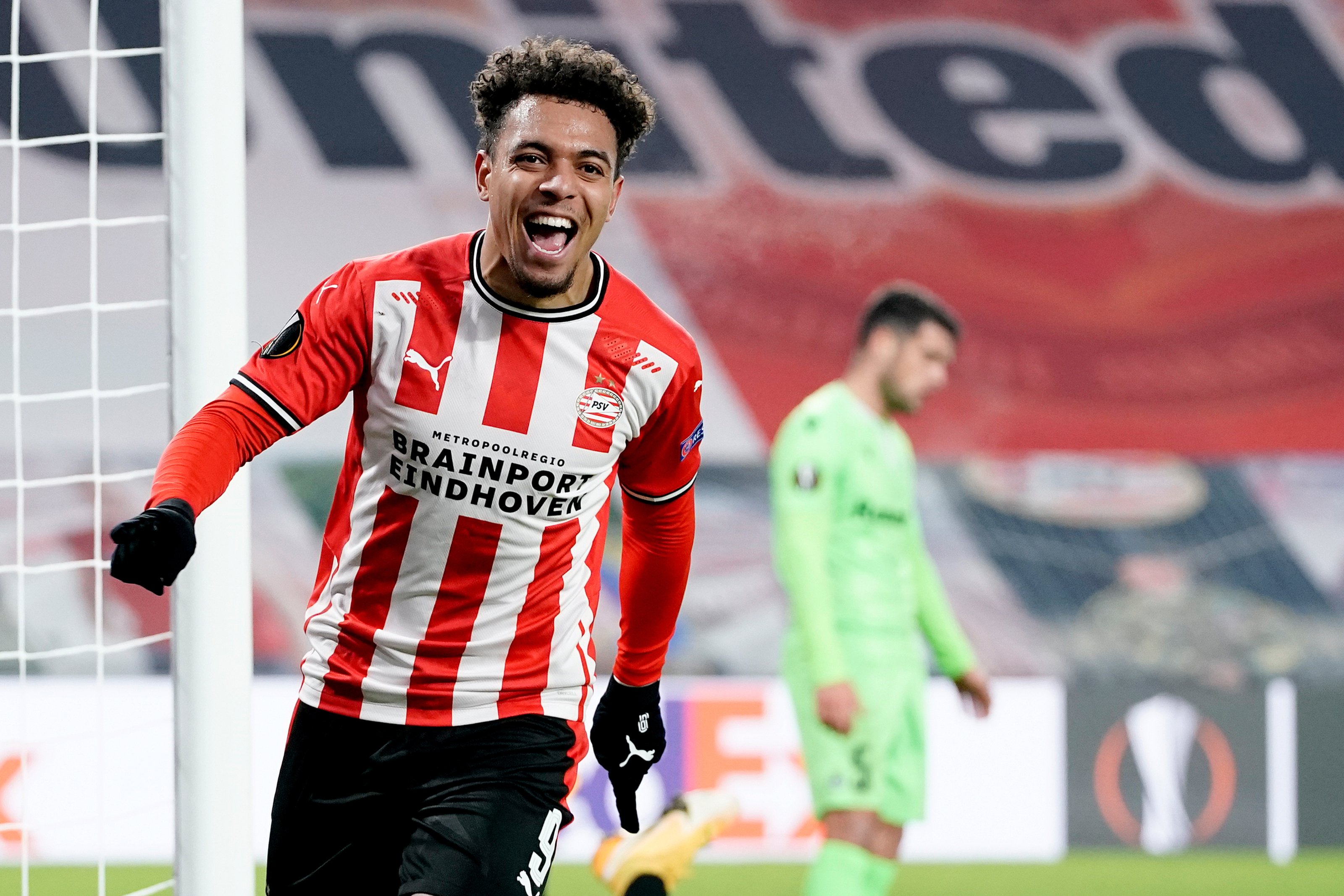 The question remains whether and not Dortmund can find their way into the title race. I know we go through this every single time and every single year with Dortmund, but is there actually a possibility they could Challenge and maybe win the League next season? It's tough to say as good as Donyell Malen is. I'm not sure he's an upgrade over Jadon Sancho; however, Haaland and Donyell Malen, I believe collectively, will be a better tandem than the way it was with Jadon Sancho. Donyell Malen does a lot of the same things as Jadon Sancho does, but he scores more goals that will really related responsibilities on the Midfield and the defense to handle what lies ahead. It's a really complicated question because I think Bayern Munich is still the best team in the world; however, I've been very consistent in saying that the Bundesliga team can give them some trouble. They are not unbeatable in the Bundesliga; in fact, I would even argue that Bundesliga teams, at least the top ones, can give Bayern Munich more trouble than any Champions League favorite; the PSG example doesn't hold weight because their best player wasn't present. When Bayern Munich are full-strength, the best teams don't give them as much anxiety as some of the Bundesliga teams are capable of doing. The transfer window is not closed, but if the defense can hold themselves together and the Midfield continues to operate well, there's no reason why they can't do it. Remember you got Marco Reus in the Midfield with youngsters such as Jude Bellingham and Giovanni Reyna, who will only improve this upcoming season exponentially. A new goalkeeper is coming in as long as Marco Rose leads optimism and positivity with his great Tactical ideas into this team; there's no reason why they can't do it. Dortmund will sign some more players and remember you still have the sixteen-year-old kid who's going to come into the first team for the first time this season probably not as a regular, but this is a highly talented team that now has a strike partnership that will wreak havoc immediately as long as they have the winning mentality. They don't falter against the games they are supposed to win, and they've managed to win some big games. Marco Rose has the team playing positive football; there's a possibility they could win the League. Donyell Malen makes this team a much more dangerous but already erling haaland coming off two seasons in a row in which he has scored 40 goals, he could even hit 50 this season if erling haaland can achieve 50 goals, and Donyell Malen can score 20 to 25 as long as the defense and Midfield hold up they could push Bayern Munich to the brink and end the reign of terror. Equally, RB Leipzig is capable of these things, especially with Andre Silva, but if these teams play their cards right, Dortmund and Leipzig will have opportunities to win the league this season with a first-year coach. It Julian nagelsmann if Marco Rose and Jesse Marsh are able to handle their teams. They get going very early. Bayern Munich can be taken down; whether they will erupt is unclear because history says that these teams falter under pressure. Still, if Dortmund thrives under pressurized moments, then it is plausible that they could environs run and win the title. Donyell Malen's arrival enhances that chance.