Leicester City, over the last two years, has come so close to achieving Champions League football. They have been completely Revitalizing under Brendan Rodgers following their league title they won at 5000 to 1 odds under Claudia Ranieri in the 2013-14 season Leicester City before slowly fading Brandon Rogers eventually came in and made Leicester City a much more potent team in the Premier League as they were in Champions League Dreamland this season and last season. Ultimately when it counted the most, Leicester city faltered down the stretch missing out on the elite competition for two straight years. Brendan Rodgers has done a tremendous job, but obviously, there's a lot of pressure on him and Leicester City to make the Champions League again. You could argue it was a missed opportunity primarily since the Premier League hasn't been as strong as in previous years, so if there ever was a chance for Leicester City to make the Champions League again, it was during those last two years. Manchester City took the Premier League yet again, and it looks like they're about to get Harry Kane. Manchester United landed one of the Best Wingers in world football in Jadon Sancho after chasing him for two years and are adding Champions League winner Raphael Varane. Chelsea is coming off winning the Champions League, not to mention Liverpool will be back up again with a healthy Virgil Van Dijk, among other additions. Obviously, it will be much more challenging to make the Champions League this year than it had over the last two years; even though Leicester City ended up winning the FA Cup, they missed out on the Champions League. However, Leicester City is having a very interesting summer. They have signed a goal-scoring machine from RB Salzburg Pata, who look to compliment Jamie Vardy very well, not to mention he is very young. Still, he's highly skilled could be exactly what Leicester city needs to make the Champions League. Leicester city is also chasing Bayern Leverkusen Winger Leon Bailey as they looked to rival Aston Villa for his signature; they are also in negotiations with Lazio Striker Joachim Correa. They have already tabled a 30 million bid for the Lazio Striker. The deals would probably cost them about 60 million is 70 million total; however, given that they are currently interested in offloading James Madison with Arsenal being the potential buyer, it will give Leicester city and Brendan Rodgers a shot at the signatures of both of them. This is just pure speculation at this point. Still, suppose Leicester city can pull this off. In that case, it puts them in a serious Champions League debate with the team that they already have, plus you add two players like Leon Bailey and Joaquin Correa that have thrived in the Bundesliga and Serie A respectively with arguably at this point are much more difficult leagues than the premier league is right here right now pulling off these deals potentially put them in the Champions League race for next season.
Leon Bailey: 39 Goals and 26 Assists For Bayer Leverkusen 
Leon Bailey is coming off a career year in which he registered 15 goals and 11 assists, making my Bundesliga team of the season. If we're just talking purely about the Bundesliga, he outperformed Jadon Sancho domestically. Overall, Jadon Sancho had a better season in all competitions, but in the Bundesliga Leon, Bailey's performances were Superior. Bayern Leverkusen collapsed during the second half of the season after losing to Bayern in stoppage-time in what felt like a Jane they could not afford to lose Bayern Leverkusen were top at Christmas and hung around in the Champions League before ultimately being replaced by Wolfsburg and Dortmund. However, from an individual standpoint, Leon Bailey was immense not only having The Knack to score goals but also the supply them. The communication and the chemistry between himself and Moussa Diaby was one of the best in Europe. in all competitions, the two of them combined it for 50 goal involvement together as a unit. He scored in some really big games and showed individual Brilliance regularly since being in the Bundesliga. in four years in the Bundesliga; he had 39 goals and 26 assists and all competition for Bayer Leverkusen. The Jamaican Winger has extreme pace and athleticism, a high intelligence level, and a great feel for the game. His level went up after Kai havertz departed to Chelsea. Even though Bayern Leverkusen has some good players surrounding him, going to a Leicester City team that certainly has a better Supporting Cast will help him take his game to another level. Aston Villa will steal him if Leicester City doesn't make the jump on this immediately. Leon Bailey has all the characteristics to be exactly what Leicester city needs for this upcoming season in their hopes of qualifying for the Champions League. He will be able to handle the pace of the Premier League; in fact, it fits his game quite nicely. Leon Bailey probably will want to bulk up a little bit because of the physicality in which the English football is played, but the Premier League's tempo fits Leon Bailey perfectly.
Joaquin Correa: 30 Goals 18 Assists with Lazio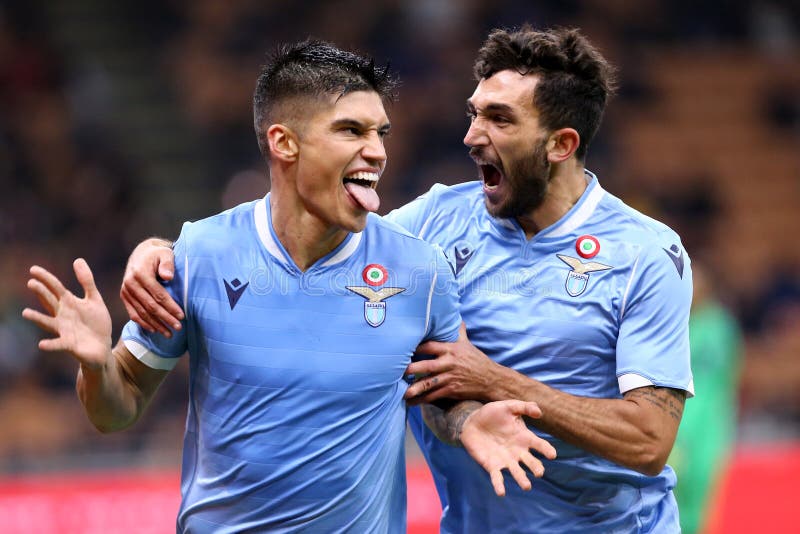 Joaquin Correa has been one of the most underrated players in Italian football practically ever since he has arrived. He is a big-game player it has scored in the Rome Derby on multiple occasions and other big games across Italy, not to mention this last Champions League campaign he was Lazio's most consistent player. Someone that had to carry the load when Ciro Immobile went scoreless for over 700 minutes. For the most part, Ciro Immobile has been an absolute scoring machine for the blue side of Rome during their time together. Essentially Joaquin Correa has had to play second fiddle to the main man up top for Lazio, which is entirely understandable. It's partly why he's flown under the radar anytime Ciro immobile has not been there or was playing poorly Joaquin Correa always stepped up hugely. He was influential, and Lazio won the Coppa Italia 3 years ago and took a Supercopa away from Juventus. Considering he played primarily as a number two option, sometimes even a number three, the numbers she put up during his time in Lazio so far are wildly impressive. Very similarly to Leon Bailey, he can contribute in both scoring goals himself and in supply. However, Joaquin Correa is a much more dangerous score in a different situation and a different scenario. He scored 30 goals with 18 assists the last couple of years with Lazio. Reaching double digits nearly every season. In addition to all that, Joaquin Correa also won the Copa America with Argentina this summer and came up big when he was asked to. What you're going to get with him is consistency. Leicester city should not expect a 25 goal season from him; that's not the type of player he is, but he is guaranteed between 10 and 13 Premier League goals next season if this deal comes across the line. He is boiling right now with PSG, considering how loaded they are in attacking positions in Leicester city, and A personal standpoint makes more sense. Joaquin Correa potentially coming to Leicester city should excite Brendan Rodgers. The thing about him that I think is most beneficial to Leicester city is his versatility and his adaptability. While he has some similar attributes to Leon Bailey, the advantage of this deal, in particular, is that he can play Anywhere. he has been primarily used as a second Striker what he has thrived on the wing, as well as a false nine, which I think personally is his best position. it hasn't been his most present position, but it puts him in a situation where he's in a situation that allows his greatest attributes to be highlighted. Sitting underneath a pair of Strikers just sitting back, allowing him to get into the dangerous spaces where he can score goals himself while also supplying opportunities for his teammates, Leicester city should not hesitate one bit and get this deal Over The Line. His movement is critical in the way he performs, and it's another one of those things that separate him. He may not be the most physically empowering player, but he knows where some moves and where to go, and how to adapt to all kinds of situations, which gives Leicester city many options of where they can play him. Much like Leon Bailey, he is a player that won't be affected by the pace and tempo of the Premier League playstyle; he's a fit for Premier League football again; there might be some concern with the physical side of the game, but I don't see that as an issue for him he is a warrior and has dealt with physical play almost regularly Joaquin Correa would be a luxury item for Leicester city and Brendan Rodgers.
Signing One Isn't Enough They need Both for Real Champions League Reality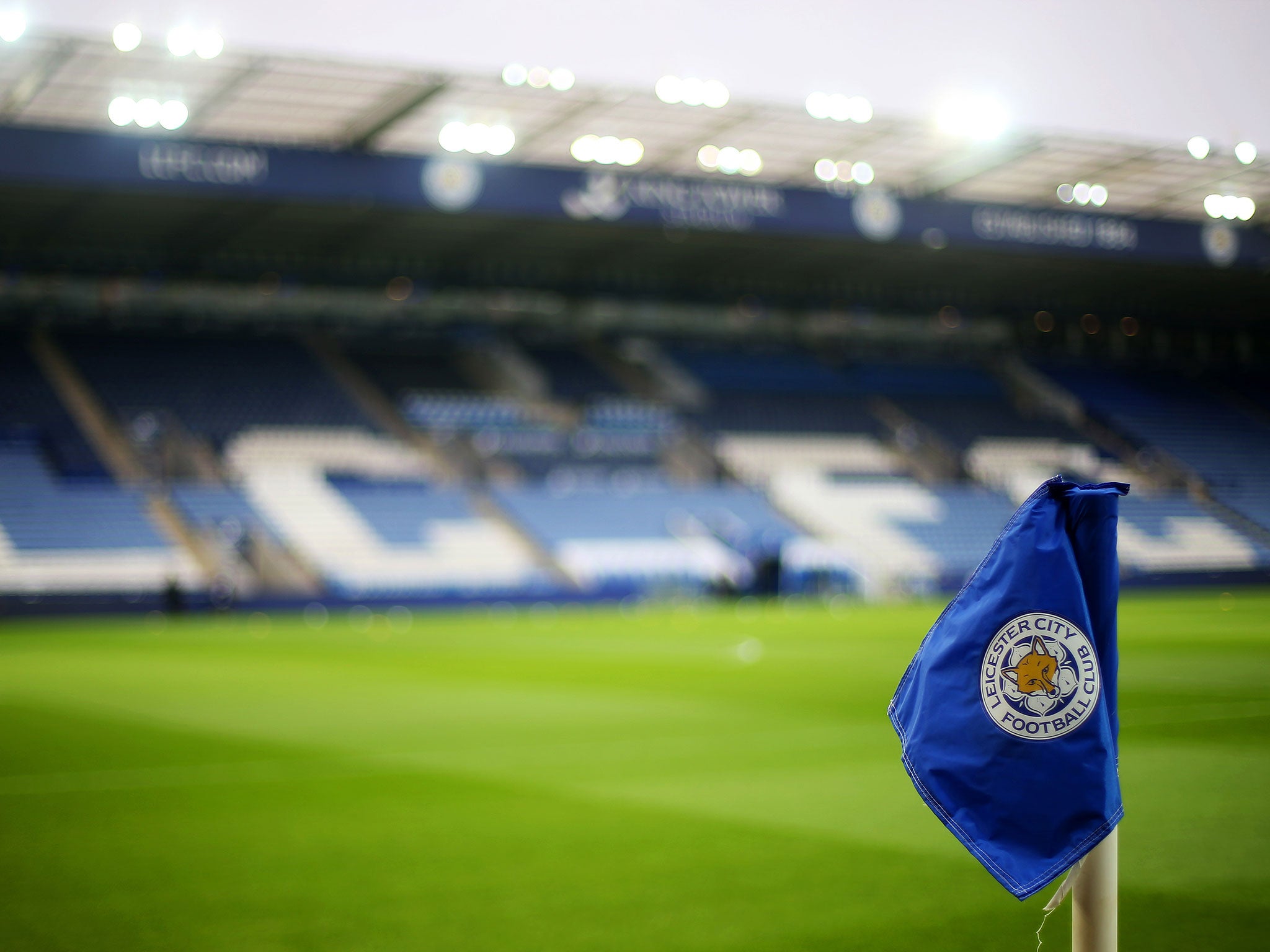 Leicester City has offered 30 million for Joaquin Correa and seemed to be very interesting Leon Bailey. Whether or not these deals get done is unclear at this point but hypothetically speaking, yes, if they do it could potentially give Leicester city an extra Edge and a dog in the fight for the Champions League. I think everyone's kind of aware that the top four and England probably will be Manchester City's Liverpool, Manchester United, and Chelsea, so this is going to be a complicated thing to pull off regardless. Still, they might just be able to do it. Chelsea did win the Champions League and have been entirely different under Thomas Tuchel; they already have an outstanding team, but they haven't made any big moves as of yet, so as it currently is constructed, Chelsea really have an upgrade anywhere they're still going to have Timo Werner as of their Striker I suspect he will have a much-improved campaign than last season what they really don't have an attack that will strike the sphere into anyone they have a perfect team top from bottom and Thomas Tuchel has the team playing great football. Then you look at Man United there is a lot of like from that standpoint bringing in Jadon Sancho and Raphael Varane makes them much better; however, both of these teams could underachieve Liverpool, and Manchester City are simply too good to fall out of this in all likelihood those will be the top two teams next season so what Leicester city potentially needs to do is try to knock off Chelsea and Manchester United it will be very tough to do so, but I don't see it as an impossible mission especially if these deals come off. Leicester City is already very solid defensively has one of the best goalkeepers in the Premier League and Kasper Schmeichel. The Midfield may lose James Madison but ultimately still have Ndidi and Youri Tielemans, both very good Premier League players who have proven they're worth in the league and continue to get better. If you add the components of Leon Bailey and Joaquin Correa into the attack, the foxes will look extremely dangerous. Jamie Vardy may be quite old, but he consistently finds the back of the net in the Premier League, especially in the big game. Next to him, you have Pata, who just came off a 30-goal season with RB Salzburg, and then Leon Bailey on the wing. Potentially Joaquin Correa as a false 9 with Harvey Barnes on the other wing pulling off these deals makes Leicester city very dangerous, especially in the attacking sense the Champions League will be very difficult to achieve regardless. Still, with these two signings, it gives them a fighting chance to do so. Chelsea and Manchester United are more talented, but with the team that's already in place, including the additions of Leon Bailey and Joaquin Correa, they could make some noise in the Champions League and have a team that can put up a serious fight against the big boys for Champions League football. This is all hypothetical because neither has completed the move to Leicester City as of yet. Still, if Leicester city manages to get both of them, they may have a shot to knock out the big boys for one of the Champions League spots next season; Leicester city needs to do everything in their power to get it done; they need to negotiate with Lazio and Bayer Leverkusen as soon as possible if they wait too long on Leon Bailey Aston Villa will get him meanwhile Joaquin Correa seems to be a deal that is closing fast. Still, the deal-breaker is this Leicester city needs both of them; one of them is not enough for Champions League football, but if they get both, they certainly have a chance at it.