10. Sampdoria
Claudio Ranieri guided Sampdoria to a top 9 finished last season. In the years he spent with Sampdoria, they were one of the most underrated sides and Italian football. This Sampdoria team has proven to have a significant amount of talent and ability throughout this side. Sampdoria has regularly challenged the top half of the table, making top teams uncomfortable against Claudio Ranieri and Sampdoria. Even in games that they lost, they came away looking like a team up for the challenge. Claudio Ranieri's Sampdoria was not a team to be messed with. If Claudio Ranieri with still at the club, I probably would have picked them to finish in the top eight. However, Raneri departed the club after not renewing his contract. This is where the level of concern comes in. Roberto D'Aversa comes in as his replacement. Even though he did reasonably well with Parma in his first tenure, winning 42% of the games. In his return, in 22 games, he won 4% with only one victory. Not only that, he made some strange tactical decisions along the way, which included not featuring Dennis man who they had bought from Stella Bucharest for the sole purpose to give them explosion in the attacking sense a guy who's capable of scoring goals, yet he sat on the bench and rotted and by the time they started to play him it was too late. With that being said, it is reasonable for me to doubt what he can do. I never really rated him as a manager, and now he has a rather glamorous job. This Sampdoria team is very well put together with quality from Back to Front. The most significant signing was more or less keeping damsgaard at the club. Next season I'm almost certain a big Club will poach him in Italy, Spain, and Germany or England; he was one of the outstanding players at the Euros, probably all by biased aside the best player in the competition. You have the Ageless Wonder in Fabio capable players in the Midfield with Jacob jankto Adrian Silva Antonio candreva, among others. Then defensively, they have Lorenzo Tonelli, Alex Ferrari, Omar Colley, Emil Audero in goal, so as you can see, it's a very well-put-together team; whether or not this team thrives will largely depend on the manager and whether or not he can handle it seems like this. Regarding Sampdoria, that's the only concern I have; if you look at this team, they certainly should be finishing in the top 10, perhaps in the top 8.
9. Sassuolo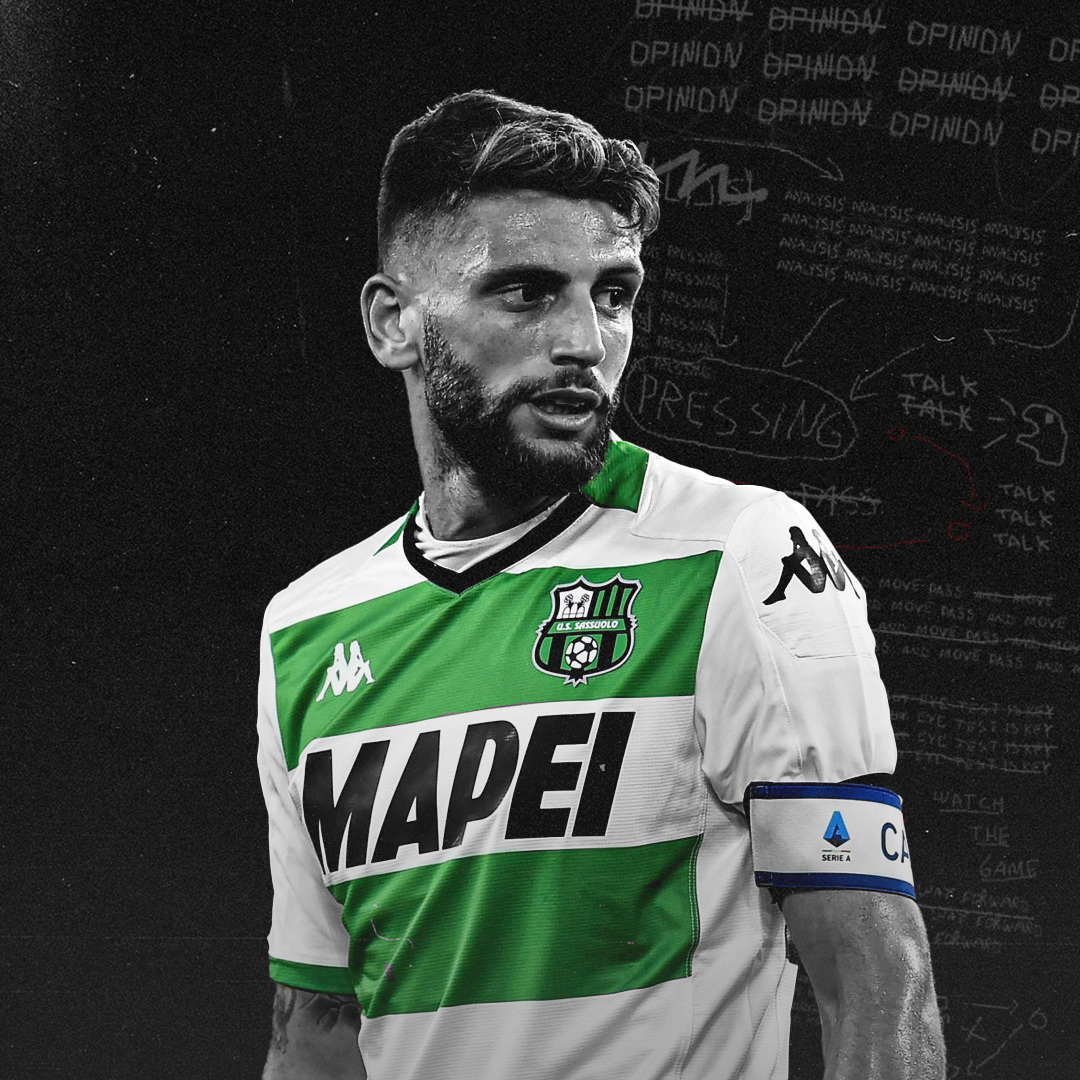 Sassuolo had an incredible tenure under Roberto De Zerbi, finishing in the top half of the table pretty regularly; his sassuolo side plays fantastic football. He was able to get the best out of Berardi, Locatelli, Francesco Caputo, and so many others. This was a team that seems like they had the capabilities of pushing for European football. Even though it didn't quite happen, he did an extraordinary job with the team of Underdog trying to defy the expectations. What he ended up doing at the club is going to be very difficult to be repeated. He has since left for Ukraine to take on Shakhtar Donetsk as he looks to upgrade his career, an approach has a completely different challenge. He will be hard to replace; he is the most valuable part of this club, and his work will be arduous to repeat or re-enact. However, despite all these teams is a solid side, and even though Manuel Locatelli May depart before the start of next season, the talks with Juventus are not progressing quickly enough. He just may end up on the club at least until January. Regardless it is a very strong side that could even push further depending on how well the new coach does. A veteran goalkeeper with Andrea Consigli defensively might not be the best, but it hasn't put them In harm's way over the last couple of years. Pretty consistent in the Midfield with a lot of different options, but obviously in the attack having Berardi Francesca Caputo and potentially now the young Italian Gianluca Raspadori and even the likes of Junior Traore, they made a few additions but nothing drastic; however, the squad looks very strong this upcoming season and if the managers up for the challenge they could even push further. The question remains how they're going to handle it if they lose Manuel Locatelli and what players they could potentially get in return that could enhance themselves even without their star man. Sassuolo should see themselves certainly get a top-10 finish at this moment because of the loss of Claudia Ranieri for Sampdoria; I think they have a slight advantage, so I have them finishing ninth.
8. Fiorentina 
Ever since Rocco commisso became the majority owner at Fiorentina, they have been an absolute train wreck. He had given them unrealistic expectations and has faltered under pressure at every turn. Despite being exceptionally talented, they've always fallen short in the most significant moments. They are one of the most inconsistent teams in Italian football and have been that way ever since he took over. Making idiotic decision after idiot decision, they're a loser in past history that has been proven incredibly because the whole narrative was Federico Chiesa was a problem then he left, and he was much more mature had no issues on and off the pitch whatsoever proving Fiorentina was the one at fault and the one to blame. I have not fallen into the trap of believing the garbage they have been selling for the last couple of years; however, they made brilliant decisions. This is the year and the season did I put beliefs and Fiorentina. Not a crazy amount necessarily, but I'm starting to believe what I see out of Florence. I see them finishing in the top eight somewhere they haven't even gotten close to in the last couple of years. However, their moves really make this team a much more serious threat to make Europe this season; for the record, I don't think they will, but they could push and shove in that conversation. They appointed Vincenzo's Italiano, who had previously and guided Speiza to safety last season. They initially appointed Gattuso, but it fell through, so even if he wasn't their Top Choice, he's a fantastic choice for this Fiorentina team. You look at a Florence team with one of the best young Strikers in league with a Dusan Vlahovic and the Midfield Dynamo Castrovilli Alfred Duncan Riccardo saponara Marco Benassi a fantastic goalkeeper and dragowski German Pezzella Nicola Milankovitch and so on. They have a solid team in addition to all that they splashed the cash this summer for just one player, but in the end, it will be worth it they spent 25 million for Nicholas Gonzalez from Stuttgart, a young talented attacker that will be able to play off Vlahovic really well and makes this team a much more dangerous than past years. They knocked it out of the park with the coaching and signed a real game-changer for this Fiorentina team. Rocco commisso it's still a delusional idiot with no sense whatsoever and constantly puts unrealistic expectations on the team that they cannot live up to. As long as he shuts his trap and lets the team play, Fiorentina could be a real Dark Horse this season. They're not going to win the title or make the Champions League; the Europa League is possible; it is going to be very difficult because you're competing against teams like Napoli Lazio and Roma, but if they get things going early and play consistent football the entire season they may have a shot at it. There has been no reason to believe in this Fiorentina team the whole time Rocco has been the owner of Fiorentina; however, they just might have something this season.