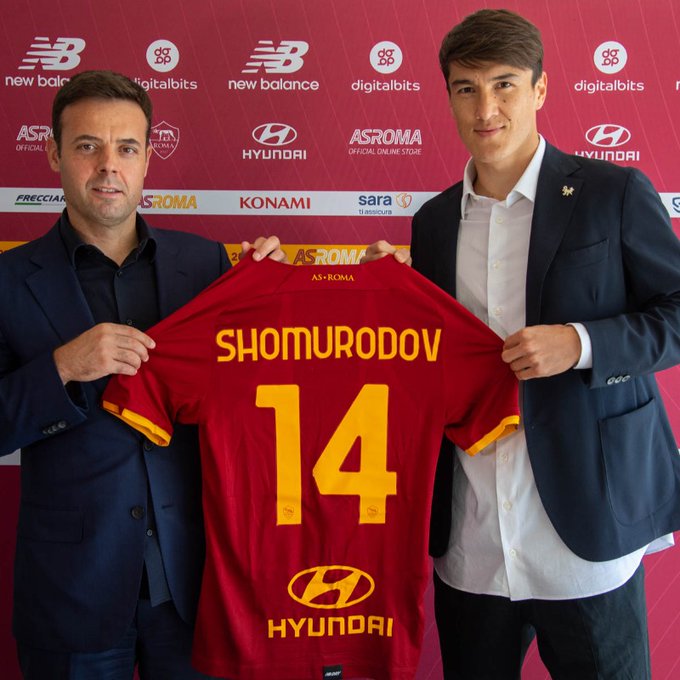 It has been a turbulent summer for Roma as new manager Jose Mourinho and sporting director Thiago Pinto continue building this team into something special. This team can perhaps challenge for the Champions League in the next couple of years as they attempt to bring the winning ways back into the capital. Jose Mourinho arriving certainly enhances the type of players that Rama will be able to bring in before the start of the campaign. Roma started the Mercato signing Rui Patricio from Wolverhampton, one of the best goalkeepers in the Premier League. Even though the deal has not been completed yet, they have more or less agreed with Brazil for Uruguayan left-back Matias Vina. He has to quarantine before ultimately securing the move to the Italian capital. Roma has also tried to negotiate with Arsenal over Granit Xhaka. Still, ultimately, that deal fell through the cracks after Romo refuses to reach the validation Arsenal have now handed him a new contract as the deal seems to be as good as dead. Roma will look for other options in the Midfield, with Thomas Delaney being linked. Over the last few weeks, Roma has been trying to strike a deal for an attacker. The third-highest goalscorer in club history, Edin Dzeko, was highly speculated that he would depart the Club after the season. Still, it does seem like the Bosnian will stay in the studio Olimpico, but we could see a decreased role. Roma also has bojar mayoral, who scored 17 goals in all competitions last season. However, edin Dzeko is no longer a striker who should be playing as a starter regularly; a striker was always in order, something that Roma needed to pursue. There have been several names attached to their needs. Andrea Belotti being the most prevalent; however, as I have explained in previous articles, I was never infused with the idea of bringing the Torino Captain to the Stadio Olimpico. In what seems like a high-risk maneuver. Over the last week, Roma has been negotiating for Genoa's versatile attacker Eldor Shomurodov. The 26-year-old Uzbekistan International joined Genoa the last October from Russian side Rostov. He netted 8 eight times for Genoa; he was a big reason Genoa turned their season around and shot up the table finishing close to the top half. He is relatively new to Italian football but was able to thrive and caught the eyes of Jose Mourinho. Genoa and Roma have been negotiating over the last week or so; the talks have accelerated very quickly, and it didn't take all that long for the Club to agree. Initially, it was going to be a loan with a mandatory buy option of around 16 million with a fee for the loan deal. However, after going back and forth quite a bit, Roma decided they wanted a permanent deal. Genoa and Roma struck an agreement on a permanent deal as Elder Uzbekistan officially joins on a 17.5 million deal, with Genoa negotiating a percentage for a future sale. The attacker signed a five-year deal before flying to Rome to complete the deal as Bryan cristante accompanied Elder Uzbekistan as the pair of them; they were going to meet up with the team to join them in pre-season. Elder is one of the biggest talents in Asian football and an icon for Uzbekistan football as he is the country's second-highest goalscorer with only 14 goals to become the country's all-time top scorer. He spent time in Uzbekistan and Russia before his Serie A debut last year with Genoa; he is a versatile attacker who can play as a striker or as a wide player physically big and quick as he is expected to add something special to the Roma attack this season. He has been a long-time admirer of Jose Jose Mourinho; as he completes the move, he gets an opportunity to play under his favorite coach; this isn't exactly what we expected to see, but there's no reason not to be excited.
Eldor Shomurodov Will Explode Under Mourinho 
There's always an element of risk when it comes to taking a chance on a player who's only been in the league for one season. However, everything you will evaluate regarding Eldor Shomurodov looks like a risk worth taking. Roma makes a reasonable investment in the player that they expect to be a critical part of this New Roma Guided by Jose Mourinho. Systematically he sits in what this Roma team wants to do this upcoming season. Both from a tactical point of view and a skillset point of view. Roma seems to have something special with the Uzbekistan International that was wildly impressive in his debut season. Even before his arrival in Italy, he showed his capabilities both in Uzbekistan and Russia; he may not be quite a scoring machine, but the beautiful thing about this Roma team is he won't be required to be. It's about all the other things he can do and the way he can contribute. Edin Dzeko has scored 119 goals and is the third-highest goalscorer in club history. However, even though edin Dzeko certainly has the qualities to be a valuable part of this from a team, he's not the player he once lacked the pace to be able to be that killer for that he was a few seasons ago; the truth is he's a brilliant player but is old and slow and can't affect the game and the way he used to. Bojar mayoral was truly fantastic when he played last season, scoring 17 goals in all competitions; he is likely to be Roma's starting Striker and the player they look to for goals this season. Eldor Shomurodov potentially comes into this team as a starter to play alongside him. Even though edin Dzeko will play this season tactically, he will likely be used as a sub rather than a player that will be Starting Games. Eldor Shomurodov scored eight goals in 31 games last season but was effective in many ways during his first season in Italy. When I think about the way he plays, there are a few words that come to mind. Strength Precision and Power he is physically very empowering at 6 foot 3 can handle his own in the trenches against what Serie A has to offer. In addition to that, being a very wide, physically big body, he has extreme athleticism and is rapidly quick; this makes him very difficult to control or stop when he has space to operate. He is especially explosives on the counter-attack. He can be a threat through the air on set pieces; it's lethal when he's pushing the ball forward and has the dribbling ability to create separation when he pushes off. His skill set is awe-inspiring, and under Jose Mourinho, we should see him explode at the Stadio Olimpico. He should be one of the starters week in and week out with edin Dzeko as a backup option. He also has versatility with all those attributes; he is not an out-and-out Striker where he necessarily needs to be played to that rule constantly. He can thrive in the striker position, but he is not required to play just that he also can play out wide what you give Jose Mourinho a lot of options. He is exactly the type of player that will thrive. Still, it's also a very adaptable Roma will be ruthless on the counter-attack considering his dribbling ability and the way he can separate. He has the build, the ability, and the intelligence. Genoa is a pretty good team surrounded by some decent players but considering what he will be surrounded by in Rome; it will only take him up a level. Jordan veretout, Lorenzo Pellegrini in the Midfield, then potentially Nicolo zaniolo henrikh Mkhitaryan in behind it will only play into its strength; this may not be a brand name player, but considering the other pieces of this team he just fixed, and he's the type of player that Jose Mourinho is going to get to another level. Everywhere he's been done, Jose gets one or two players that explode; he has all the characteristics to be exactly what Josie Mourinho likes in a player. This deal flies under the radar because he's not a massive name, but by the end of this season, he very well could be.
Unexpected But A Perfect Fit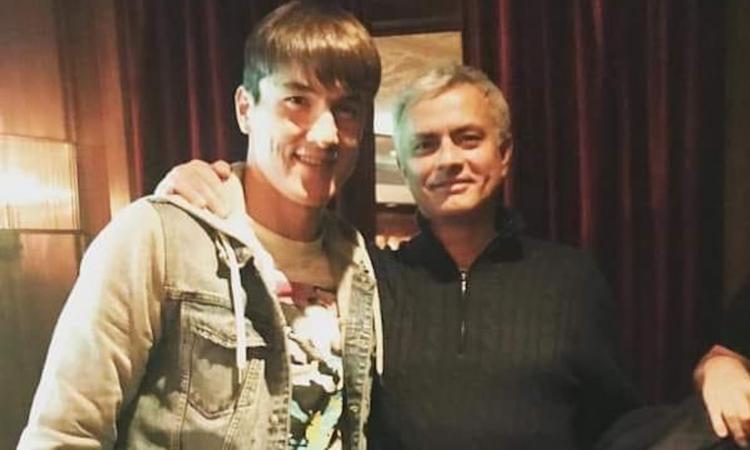 This is definitely not what we expected when Roma was going to pursue a striker. The names we constantly heard were Andrea Belotti, wout Weghorst, Moise Kean, Mauro icardi, and a few other names. The names linked with Roma may not be the best players but big names in Italy or elsewhere. This is definitely not what we expected when there were discussions about signing Striker. However, and all the deals that were being discussed realistically, we're talking about players worth 20 million for even more expensive. Aroma got this deal done for just 17.5 million; not only does Roma's new man fit this Roma team so well and could be in for a breakout season it didn't blow up their budget doing it. All of the other names that were really being seriously considered would have cost so much more. Roma gets value for the price they paid adds a player at a very similar level to the others discussed. This may not be what we expected undoubtedly wasn't what I expected. He's an outstanding player, and I think we all know this, but he wasn't even on my radar regarding transfer discussions surrounding a striker. This has turned out to be a blessing in disguise; whether this was expected or not is irrelevant Roma was after a specific type of player; the Uzbekistan star is exactly what was needed; it doesn't matter that he doesn't have a brand name Roma got precisely what they needed.