10. Union Berlin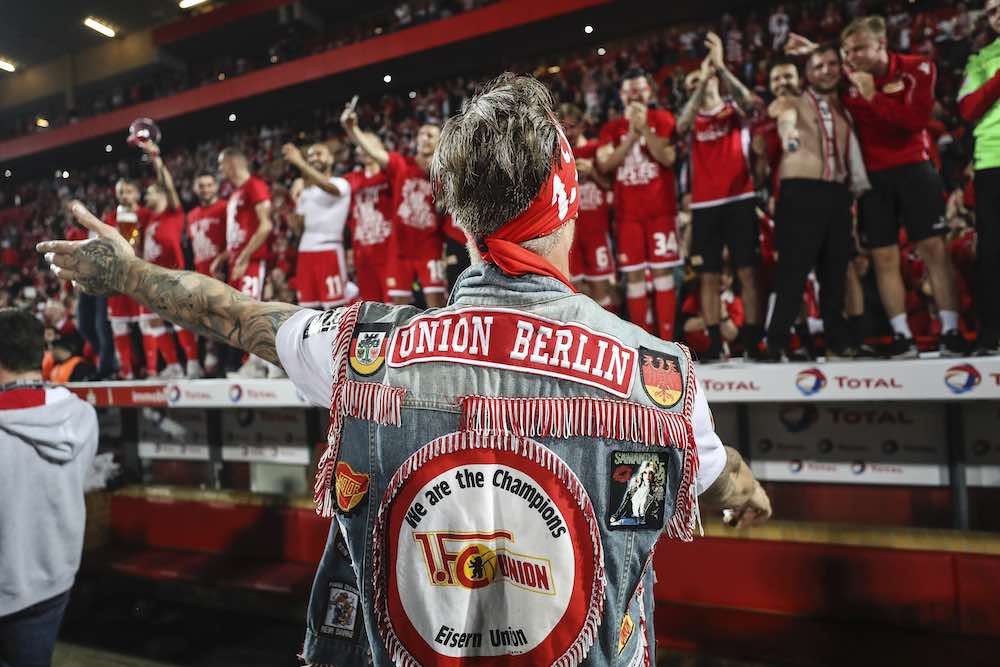 Union Berlin was the surprise of last season spending only their second season in the League; they did The Impossible and qualify for European football. There were actually times a previous season in which Champions League or Europa League Football was on the table for them. They finished seventh, beating RB Leipzig on the last day of the season to qualify for the new UEFA conference League. Some clubs may think the competition is kind of a joke and don't want to participate in it. However, Union Berlin has never been in European football, and this was the first opportunity to do something unique and share with their fans. They finished seventh last season; it was indeed an outstanding season and story as they did things no one thought they could have. However, this season I think it will be rather tricky to repeat similar success. They still have a very strong team, but they were operating out of belief and momentum last year. I just think it will be too tricky balancing the UEFA conference League and the Bundesliga simultaneously. Union Berlin is going to give everything they got in Europe as they should in the end in May come in the way a Bundesliga play. However, I still suspect that they will finish in the top 10, and maybe there's a possibility they can push even further. They have an excellent team all-around, along with a veteran Bundesliga striker in Max Kruse that will continue to bring the experience and goals for Union Berlin; if not a one-man team by any stretch, they have a lot of good players that are capable ultimately though it will be almost impossible to relive the same success that they had last season definitely still a top-10 team in the League. Still, I steal European football will be a stretch next season.
9. Stuttgart 
Stuttgart has one of the best up-and-coming teams in German Football. Last season they showed their quality again some of the big teams while still showing that consistency for most of the season. Their young Talent is what drove their team, and I expect them to do the same once again. Stuttgart ended up finishing ninth in the Bundesliga during their first campaign, Following being promoted. It was wildly impressive that they did so well so quickly they never were in the conversations or even the slightest threat in the European Chase but still to come from Bundesliga 2 to the top tier and finish in the top 10 in your first season is very hard to do. Stuttgart happened to be very lucky that they haven't lost any of their young Talent over the summer; the transfer window is still open, so technically, they could pull something off, but as it stands, the three big talents Sasa Kalajdzic, Coulibaly, and Sillas all remain at the club. All three of them will get even better next season; this is a very young team with experience along with the young Talent; this is an outstanding team that plays great football together. In addition to the three notable players that are good defensively with the Greek Marvel has quality in the Midfield and has a very underrated goalkeeper in the Florian Muller, as long as Stuttgart are focused and just continue to build on what they did last season, it should be another really great campaign for the young Stuttgart side. I think they'll be better, but they'll finish in the same spot as last season as I have them rounding up at 9th. This team is one on the rise; they're only going to get better, and I think that will be on full display next season.
8. Frankfurt
Frankfurt nearly made the champions league for the first time in 60 years last season. Everything was in their hands before they faltered when the heat turned on. Ultimately seeing Dortmund and Wolfsburg jumping in the standings with only Europa League football qualification secured. They appointed Oliver Glasner from Wolfsburg that got the club back into the champions league for the first time in six years. However, things might become tough for them for this upcoming season. After finishing fifth last season, dropping them down to 8th might be harsh, but I have some serious concerns regarding Frankfurt. Andre Silva was the second-highest scoring player in the league last season with 29 goals. Frankfurt has many good pieces, but he was so essential to the club's success last season. The Portuguese Striker was sold to RB Leipzig at the very beginning of the transfer window. This has put the club in a very tough spot; with the future of Filip Kostic uncertain, it makes things even more complicated. It does appear that the Serbian will not be departing the club after all even though there are several clubs interested, but what they don't have is time to get the deal done unless talks really accelerate. Frankfurt still has Dashi Kamada, the Japanese wizard in the Midfield, Kevin Trapp in goal hinterberg in the backline, and a lot of other really nice pieces. However, they have not replaced Andre Silva, and currently, they don't have a striker that will get them at the necessary goals to push the top of the table. Even though the other pieces may be imposing, there's a series of the uncertainty of who's going to put the goals in the back of the net looking around the league Gladbach, Hoffenheim, Leverkusen, and Wolfsburg don't have that problem each of those teams knows precisely who they're counting on to score their goals. This is why it will be increasingly difficult to make the Europa League again, and then you talk about a Frankfurt team that is going to try to balance Europa League,in Bundesliga play; there's a lot to like from this Frankfurt team, and I think long-term Oliver Glasner will have success at Frankfurt, but we could see a transitional season. Unless they can sign a striker that is a guaranteed 15 to 20 goals, it's going to be really difficult for them to ultimately repeat the success they had last season with Andre Silva gone; it has made the job ahead increasingly difficult they should still have a very productive season, but I don't see them repeating success from last season without a goal scorer.
7. Gladbach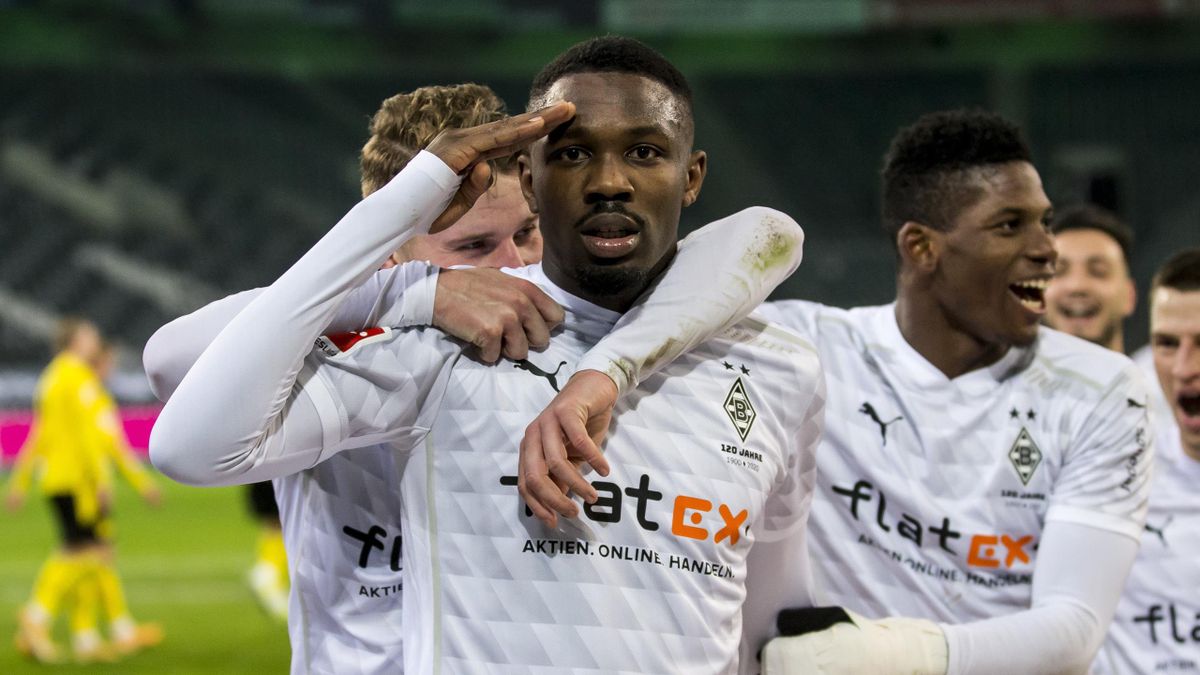 Gladbach severely underachieved last season. You could argue part of it was the announcement that their coach Marco Rose was going to depart at the end of the season to become the manager at Dortmund; however, you can see before that they significantly struggle in the Bundesliga they had moments in the Champions League and looks like an outstanding team in that competition. Still, their Bundesliga form dipped, and it got worse and worse throughout the season. The departure of Marco Rose and the announcement of the decision affected the locker room and the fans; it could have led to them crumbling down the stretch. Gladbach didn't make European football last season after various issues throughout the season. They lost Marco Rose; they were able to hire the man that almost got Frankfurt to the Champions League; he is a very good coach and could turn this Gladbach side into something special in the years to come. They have a very talented team, and maybe they get into it more this season than last season, but the fact is Marco Rose is a better coach, so as good as the new man is not necessarily an upgrade. It's a well-rounded team from Back to Front, but they're going to have similar issues as Frankfurt. Even though they have one of the best goalkeepers in the world and Yann Sommer one of the best center backs in the league in Matthias Ginter,a capable Midfield with Florian Neuhaus and Lars Stindl and Dennis Zaraki, the attack really let them down last season. They have the weapons with Marcus Thurman, Alexander plea, and Breel Embolo; they didn't score nearly enough didn't have that killer instinct that would be required in a team that is at least talented enough to make the Champions League. I think that with a manager in his first season, they're going to struggle; maybe he'll be able to unlock the lack of goals from this Team but then again, maybe not. They just don't have a consistent goal scorer, and even though I think they'll do great in other areas in terms of regularly putting the ball in the back of the net, that should be complicated. They have the possibility of pushing further and making Europa League, but I don't think it happens next season.
6. Hoffenheim
Hoffenheim was a jarring disappointment last season; however, I think this upcoming season could change dramatically. I like this Hoffenheim team ahead of this season. They are my Dark Horse European team this season. A lot of people are writing them off because of how poor they looked last season; losing to schalke, who were historically bad, really failing against the bottom teams; it just wasn't an acceptable performance or season as a whole last year. Hoffenheim has to do better, so I understand why people are disregarding them this season. However, there's something about this squad that this was a team that not every season but the majority of the time would at least push themselves in a conversation for European football. I think we could be going back to that this upcoming season. Hoffenheim has a solid Squad with depth and quality throughout it. They really could turn something special this season. I don't think they are quite good enough to make the Champions League, but I could see this definitely as a Europa League team next season. An outstanding veteran goalkeeper in Oliver Baumann, I'll be honest, defensively, they aren't necessarily the best, but they're good enough not to get in too much trouble. Even as bad as they were last season, Remember they put the hammer down on Bayern with a 4-1 victory early in the season. In the Midfield, they have Ballers all over the place. Christophe Bumgarner, blank blank, Sebastian Rudy, and others. In attacking positions, they are loaded Roberts Skov Jacob Larson Bebu and, most importantly Andrej Kramaric, one of the best strikers in the Bundesliga. That's the separation between Hoffenheim Frankfort Gladbach Hoffenheim have a reliable Striker that is good for at least 17 goals next season. Last season, he was the fourth-highest scoring player behind Robert Lewandowski, Andre Silva, and erling haaland. He's big, physical, and Powerful with a knack for goals; ever since he's been in Hoffenheim, he's been extremely reliable; the Croatian is a goal-scoring machine with a good Midfield play. They will put him in a position to score goals regularly. The only difference between themselves and fire Leverkusen or Wolfsburg is there just not quite as talented, but everything is there as long as the coach handle this Team well and they learned from their mistakes from last season, they have the potential to be the surprise of German Football I might be a little too high on them, but there's also the possibility cuz I see something which is Hoffenheim team that no one else does. Regardless of where they finished, they will be much improved as long as they play together and keep the past behind them. This is a European team this year. In the end, as long as they stay healthy, they will be in Europe.
5. Bayer Leverkusen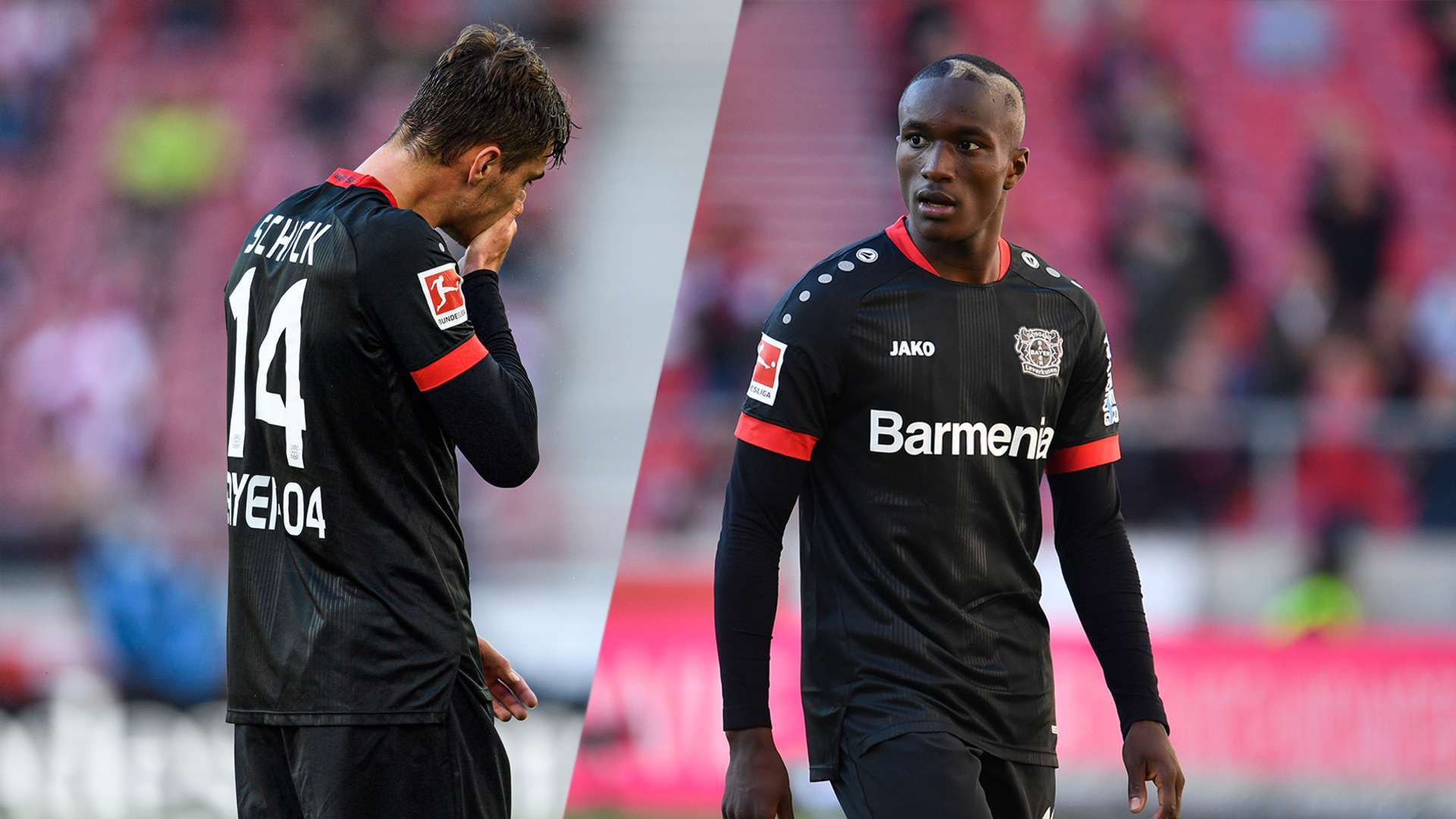 Bayer Leverkusen is another team that Underachievers the last season. I believe that a lot of it has to do with mentality. This Team was top at Christmas, and then a loss to Bayern Munich late derailed their entire season. There have been many changes with a brand new coach coming in from young boys, and they have had a reasonably good transfer window that should only help them push on this season. Leon Bailey did leave for Aston Villa, but outside of that, they brought everyone back. Again even though they had a bad year last year doesn't mean it's going to happen again. Keeping Moussa Diaby at the club is a huge hit; one of the most underrated players in the whole league, a player that will have the services of some of the top clubs in Europe in the next couple of years. He will only continue to attract big Team. Moussa Diaby may not be a massive goal scorer; however, he's a player who can give you 10 plus goals + 13 assists; he's back for another season, and the departure of Leon Bailey will only raise his game more significantly. Bayern Leverkusen is excellent throughout; they were underutilized by previous management. With a new coach, this Team will look very different. The most intriguing part of this entire Team though Patrik Schick had an outstanding season last year with 15 goals, but after arguably being one of the top three players at the Euros this summer, it will only take up his level. He is still only 25 years old; he has a lot to prove he could explode this season, keep will be their primary goal scorer, and justify the 27 million they paid for him last summer. Picking them into fifth has a lot to do with my belief that he will score 20 goals next season. It will be a little bit more difficult collectively without Leon Bailey; but is Team certainly have the quality to push forward a lot of quality still there with Palacios mama Bellarabi not to mention the youngster Florian Wirtz, who was one of the best young players in the Bundesliga last season he will only get better ahead of this campaign. They have a very underrated defense and an outstanding goalkeeper Moussa Diaby Patrik Schick; they will connect all season; this is why I believe this is a fifth-place team with the possibility of Champions League football if everything clicks.