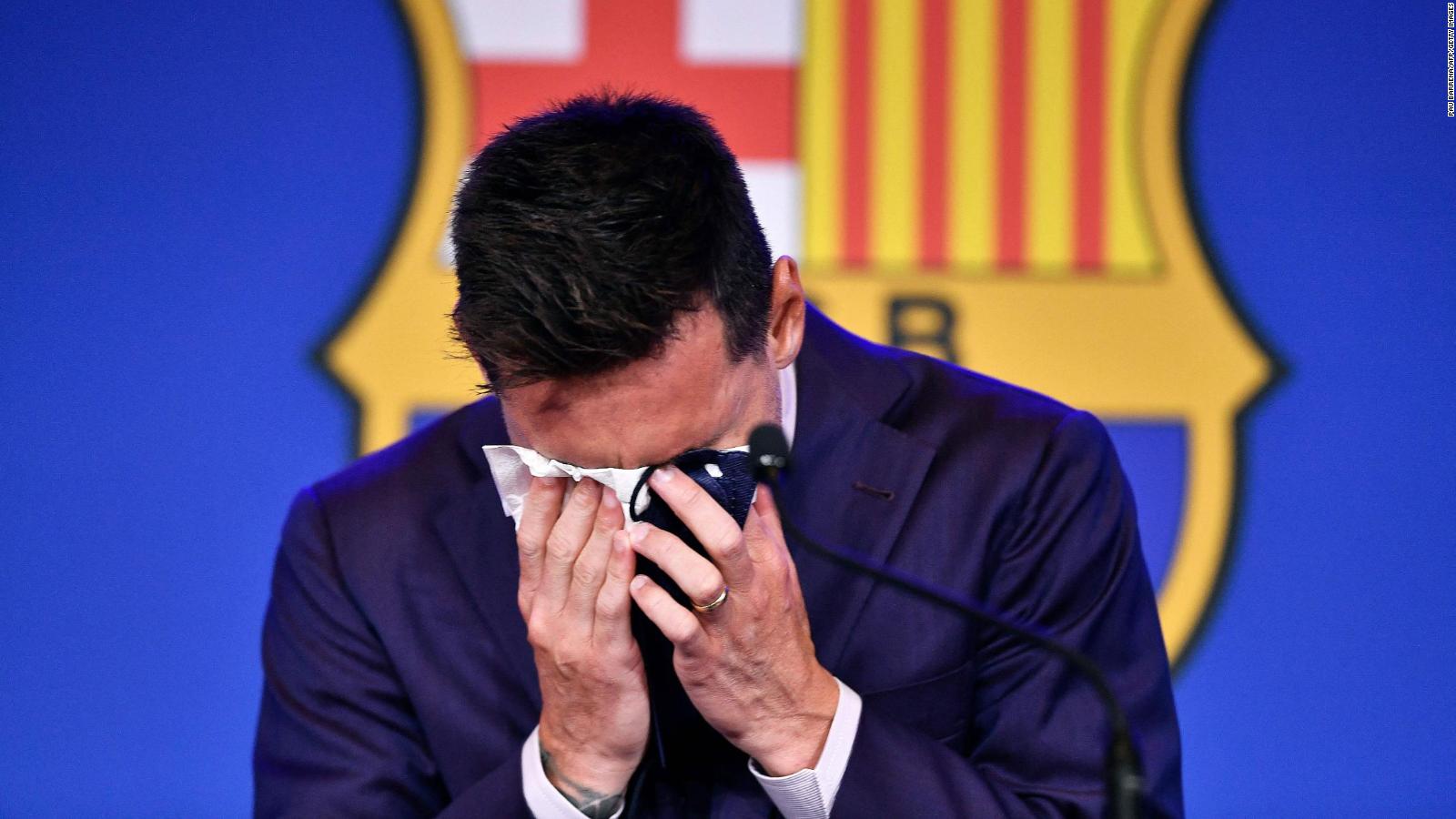 This is perhaps the biggest story in sports history. Something we never thought could ever happen is occurring, and the sad part is it has become unavoidable. I have avoided talking about Lionel Messi in an individual piece for such a long time. Lionel Messi is so massive on a global scale that I always felt a level of concern, but it would not be perfect enough no matter what. Johan Cruyff and Lionel Messi defindes Barcelona. One of them is the innovator of the game and revolutionized the sport. Pep Guardiola became one of the greatest managers of all time; that would not have been possible without the influence of Johan Cruyff when he died; it was Devastation in Barcelona and Amsterdam. This may not quite capture the emotional moment, but this probably comes as close. Lionel Messi is widely regarded as the greatest player of all time, the goat. Unparalleled level of dominance that will likely never be seen again. Came in as a 16-year-old scoring that the first goal being assisted by Ronaldinho, and the rest is history. Countless moments will never be forgotten. The Argentine continues to be the best player globally, at least among them even at his age. It's tough to even explain or begin to try to explain the greatness of Lionel Messi has provided Barcelona over the last 21 years. He is simply the greatest, most dominant athlete of all time. The things he can do have no human comprehension; he is out of this world. There are those out there that still believe that someone else is the greatest ever, but roughly 74% of people believe it is Lionel. After winning Copa America this summer, it certainly appears is 7th the Ballon d'Or is loading. Despite everything he has done and achieved at the club. We come to this date with confusion and sadness that Lionel Messi's story at Barcelona concluded without the ending that we feel deserves. Last Summer, he attempted to depart the club after failing to put the necessary pieces around him to win. The club was in financial crisis because of their own doing. There was an opportunity for him to leave for free, but eventually, Leo Messi showed up and had a great season despite some of its circumstances. Barcelona had their worst team in a decade but still manage to win the Copa del Rey largely behind Lionel Messi and his brilliance. All the issues that Lionel Messi had before the season somewhat went away. So much so he prepared to sign a brand new five-year deal to finishing his career at the club. Even though Athletico Madrid has the best team in Spain, he was willing to sign with the club despite the status of their squad. However, because of La Liga's rules and regulations, it became impossible for him to re-sign even if you took a 50% pay cut, it still wasn't possible. Leo Messi was forced to leave as a free agent this summer. He did a final press conference as a Barcelona player as he leaves in tears. Without getting an opportunity to say a proper goodbye to the fans at Camp Nou, He went through the Academy La Masia after joining The Club at 13 years old not only to become the club's greatest ever player but the greatest player of all time. 33 trophies over 600 goals and 300 assists; this included 10 League titles and four Champions League trophies. We were robbed of a proper ending to put the time in Barcelona. Lionel Messi has joined PSG, linking up with his old friend Neymar and Killian mbappe to create one of the most indestructible teams in European football; as amazing as that sounds and as good as they will be next season, this wasn't the way his story at Barcelona should have ended without even a chance to say goodbye.
Why Leo Messi Couldn't Sign New Contract 
There was speculation that Leo Messi laughed because he did not like the type of wages or contract given to him. It was more an assumption than everything else, but ultimately that is a false narrative. Just a few weeks before he Departed Barcelona, there were discussions about Leo Messi signing a new five-year contract that would have allowed him to retire at Barcelona; he was going to put pen to paper and complete the deal. Even though he desired to leave Last Summer after winning the Copa del Rey this season, he decided that he wanted to stay at Barcelona as the relationship was repaired from last summer. His mentality was completely different, and he planned to continue to play at Barcelona. It just felt like it was going to be a matter of time before the deal was complete. However, La Liga stepped in and prevented it from happening because of the financial situation it became impossible. Because of the legal rules put in place back in 2013, the league was not going to allow it to happen. They set up an economic Control Department which objectives are reviewing the finances of each club and establishing a cost limit for each season. The limit is the amount teams, players coaches, physios, Reserve teams, and others; it is not a salary cap; it's very different; it's just supposed to control and prevent clubs from getting into Financial situations. Clubs have the flexibility to decide how the money is split between transfers in wages, provided the rules are not breached. These La Liga rules put Barcelona in a tough position as they would not allow Leo Messi to re-sign. I understand that the rules are coming from a good place, But ultimately they should have found a way to enable Leo Messi to continue at Barcelona. Barcelona's current debt stands at a ridiculous 1.2 billion. Leo Messi's wages triple under the former president Bartimaeus; he has earned between 555 million ranging from 2017 to 2021. Mainly at the fault of the president who put this club in a complicated situation. Current Barcelona president Juan Laporta revealed that the club lost 487 million last season due to the pandemic. The club is required to pay 144 million in annual wages. This includes Philippe Coutinho's 20 million, Antoine Griezmann 27 million, and Dembele's 24 million. Not to mention Sergio Aguero, it's on 11 million; luckily, Memphis depay agreed on a salary cut when he joined Barcelona from Lyon as he is only at 5 million. Eric Garcia, who joined from Manchester City, also took a pay cut; however, all the other big wage players made it impossible for Lionel Messi to continue at Barcelona. The financial issues with Barcelona started with the sale of Neymar to PSG; despite having a lot of cash from that deal, they misspend it would put them in a very tough situation. Barcelona was able to keep their squad to get the last season because of the pandemic penalties were removed for the last campaign. The league rules currently allow 27% of profits from transfers for fresh Investments; however, 75% must be set aside and pay the club's liability. It cannot go towards adding players or upgrading the squad. This entire situation occurred because of La Liga's rules, making it impossible for Leo Messi to continue with Barcelona. However, the villain in all of this is the former president, who not only created a toxic environment but banded the rules to put Barcelona in this very situation ultimately. You can blame La Liga for these rules all you want, but the reason that Barcelona cannot comply and are in this situation is because of the former president if he handles things; differently, we're probably not in this situation, and because of this Barcelona lost an icon in the greatest player they will ever have if not just a loss for Spain and La Liga but it's a loss for everyone because of the nature of this and what Leo Messi means to football nobody wanted to see him depart Barcelona at any point. He could very well make history at PSG, but it was not meant to end this way, and from what I know about the situation, it did seem avoidable.
Leo Messi: Two Decades Of Dominance at the Camp Nou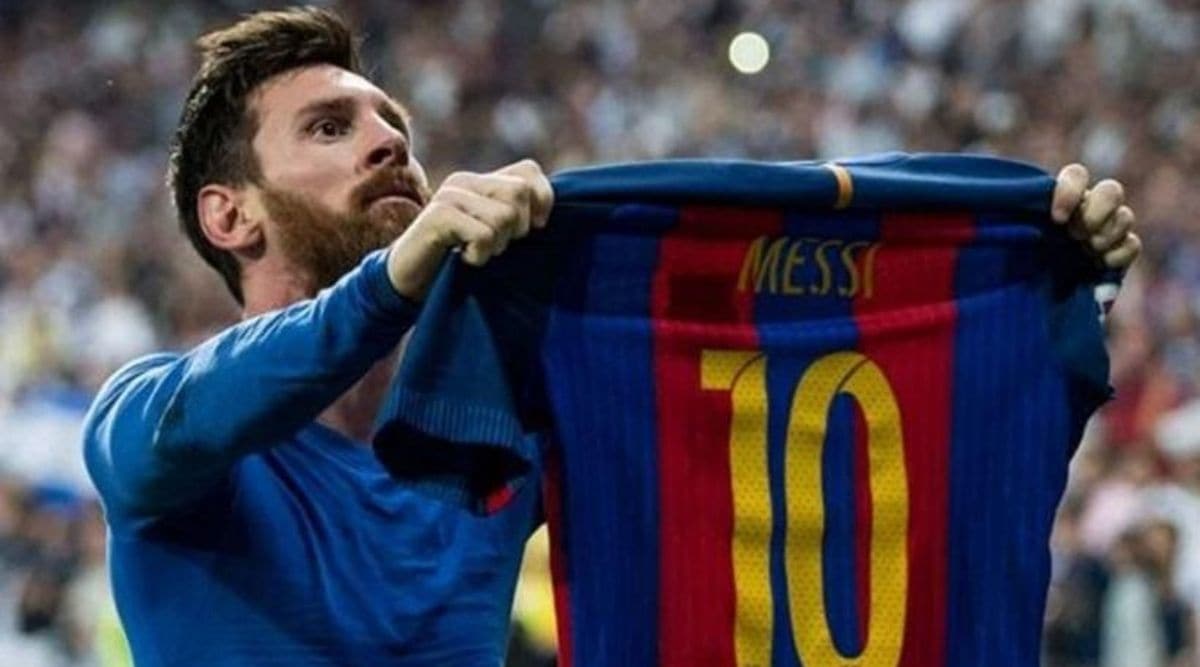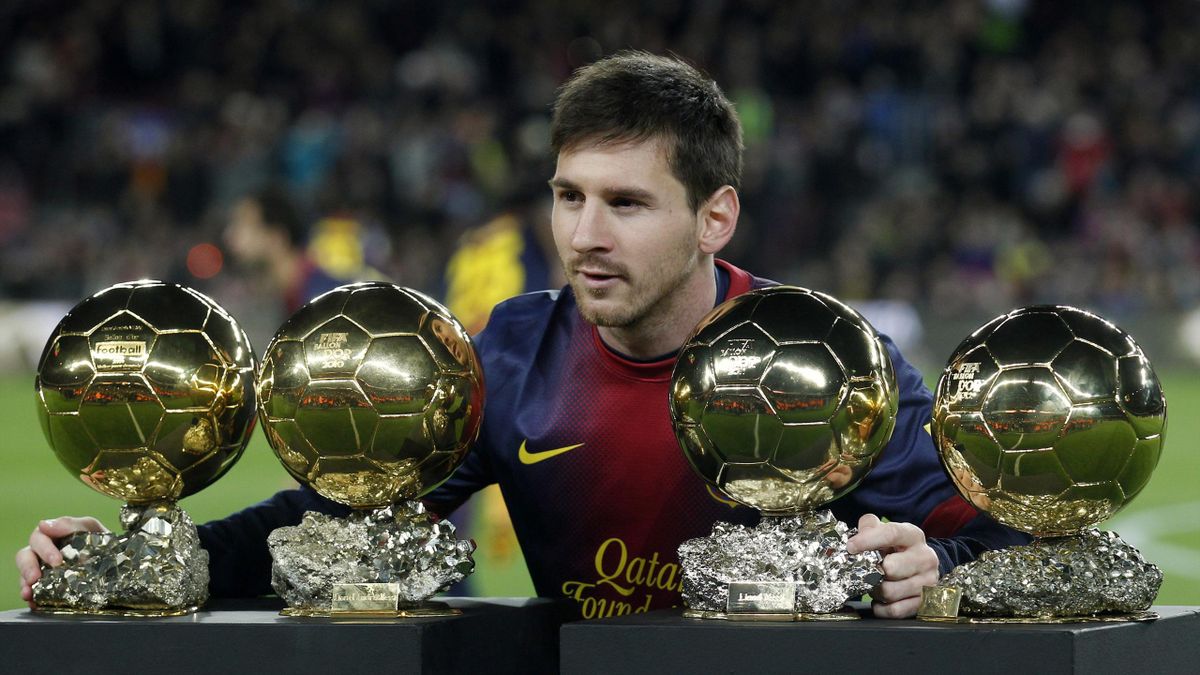 As far as trying to capture and explain the last 21 years Leo Messi has spent in Barcelona; it's hard to even put in perspective. There are no words that can truly capture the essence of Lionel Messi at Barcelona. There is Devastation around the city, and the country as Spain is dealing with dark times with Leo Messi departing Barcelona. Football in Spain and Barcelona is like a religion the Pope has been and will continue to be Lionel Messi even if he's no longer there. Lionel Messi was found in Argentina and was brought to Barcelona undersized tiny but perhaps the most gifted athlete we will ever see. When you're discussing or trying to figure out Talent, the fact is Lionel Messi is the most talented athlete of all time, more than everyone; whether you want to talk about LeBron James or Cristiano Ronaldo even Patrick Mahomes, Leo Messi can do things that don't even seem real. Which makes it particularly difficult to try to explain everything he has done at Barcelona. We can talk about the trophies, the statistics, and the times he broke records, and it still wouldn't capture his essence; in fact, no words can really capture any of it. At just 16 years old he made his Barcelona debut, scoring That season after getting an assist from Ronaldinho. He thrived, and they continue to get better and better as people continued to be amazed by everything they've seen from him. This guy's talent level is just terrestrial; he isn't human, at least it doesn't seem like he is. If you were to watch highlights of Leo Messi side by side on one side, Leo Messi, as a 9-year-old and then on the other side Leo Messi as a 29-year-old even though Leo Messi improved and gets better with each season, you cannot see a lot of differences. The moves he makes, the dribbling, the ball control, and the absolute dominance is very similar. Leo Messi was a gift that's not to say he didn't have to work, but he's just more naturally gifted than any athlete we have ever seen. After trying to get into the team the first two seasons, he exploded. In the 2008/2009 season, he scored 38 goals; he was 20 years old at the rest of his career, he didn't score at least 30 goals. He became one of the greatest goal scorers in football history, but the most remarkable fact about him was that he was an all-time great goal scorer, but that's not the first thing you think about when you think of Lionel Messi. Immediately Cristiano Ronaldo is a more natural goal-scorer even though Leo Messi scores like crazy. He's known for his creativity; when you ask people about Lionel Messi, you can almost compare him to Mozart Picasso; what he's able to do doesn't make sense. The goal against Getafe at just 19 years old was one of the greatest goals ever seen on Spanish soil dribbling through the entire team before scoring a goal that looks vaguely similar to Diego Maradona against England. He has so many moments like that, and I could write for the next 5 hours about every single significant spot and moment Leo Messi gave to us. My personal favorite is the goal he scored in the 2015 Copa del Rey final against Athletic Bilbao, which is really close to the touchline. He finds enough space to cut through with five Defenders surrounding him inside the box and then finding that bottom corner. That was the trouble winning season 2015; he has won the treble twice with Barcelona; most clubs in European football haven't even done it once. The 91 goals in a calendar year are The Comeback against AC Milan, the five Champions League goals scored against Bayern Leverkusen a hat-trick and a half against Arsenal. There's so many moments. It's not all been roses over the last couple of years; it seems like he has had to carry Barcelona on his back. Which people always beg the question of whether or not Barcelona was a European team without Lionel Messi. Barcelona has some nice players now, and I think they'll make Europe in some capacity, but Lionel Messi was so important at the club and the world of football. The years with Pep Guardiola winning the Ballon d'Or four times in a row, perhaps the greatest team in history. Then winning the treble with Luis Enrique, I'm just continuing to make history through this historic club. When Leo Messi arrived at the club Barcelona won Champion's League one by Johan Cruyff as the inventor of the game won them the European cup in 1992 after changing the sport as a player. In Barcelona history, Johan Cruyff and a Lionel Messi stand above everyone in terms of importance to the club and so forth. To me, those are the two greatest players ever, so many other players that played a role in this whole thing with Iniesta and Xavi Sergio Busquets Ronaldinho and so many more names. However, things started to go sour following The Break-Up of MSN Luis Suarez, Lionel Messi, and Neymar; they won three titles in four years, but when Neymar black to go to PSG, things started to collapse. Before that, they pulled out the greatest comeback in champions league history against PSG; ironically, after going down 4-0 it was ended in the second leg when Barcelona's 6-1 victory made history following a Neymar Master Class. You know the rest of the story, Neymar leaves Barcelona to falter and choked away a 4-1 lead against Roma, then a 3-0 lead against Liverpool the next year, going out in embarrassment. They still managed to win the league title without Neymar, but the sign of the end was coming. They have not won the league title in two years after Real Madrid and Atletico Madrid have won the last two seasons letting Luis Suarez go after they were dispatched in 2020 by Bayern Munich with an 8-2 loss the whole Fiasco with last summer and now the ultimate departure. It is devastating, and I don't know how well I explain that it's just really hard to write about someone that is so big in the world of football from a historical and massive standpoint. 6 Ballon d'Or, 683 goals with Barcelona, 10 League titles 7 Copa del Rey 11 super cup 35 trophies with Barcelona their greatest ever player he was in the go conversation when he was 23 years old the battles with Cristiano Ronaldo and Leo Messi at Barcelona Real Madrid fighting on all fronts in La Liga and the champions league and individually for the Ballon D'or The hat-trick at the Bernabeu against Real Madrid at 19 years old the era a Barcelona and Real Madrid at its peak and so on. No matter what you think or what you say, Lionel Messi is the greatest of all in Barcelona; there will never be another.
Next Stop Paris: Messi, Neymar, Mbappe Engaged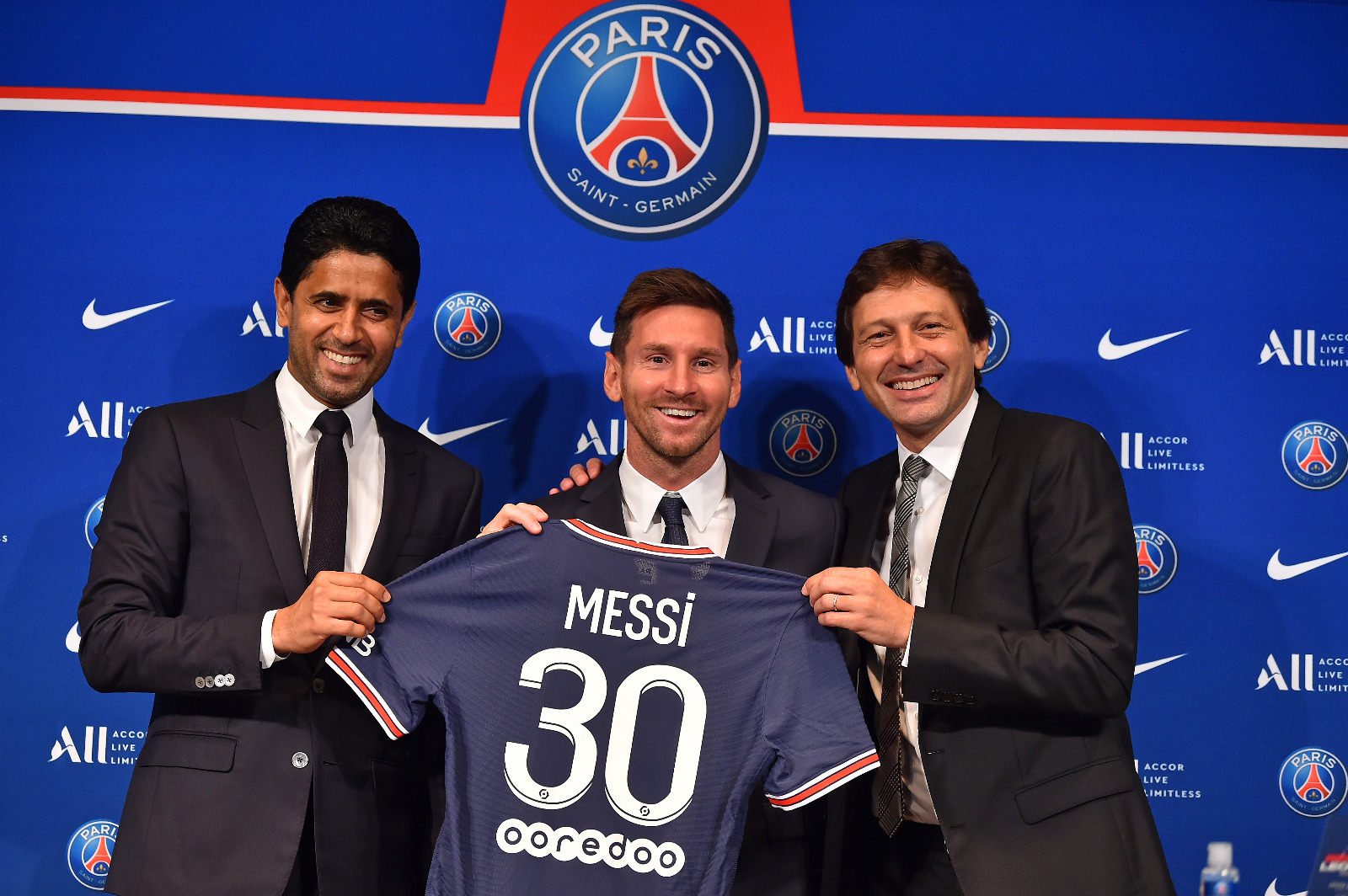 Leo Messi may not be playing at the Camp Nou anymore, but he's not done. PSG has been at the forefront of this since last summer. They wasted no time reaching out to contact Lionel Messi. Neymar was a big part of this as he recruited Messi and convinced him to come to Paris. PSG and Leo Messi agreed on a two-year deal with an option of a third-year he is set to make 28 million, making him the second highest-earning player on the team. He has taken the number 30 as Lionel Messi just was added to one of the best teams in the world. PSG without Leo Messi, it's pretty indestructible. They have already added Gigi donnarumma, Gini wijnaldum,Hakimi and now live added the goat, Lionel Messi. Over these next three years, Lionel Messi has the opportunity to get to 40 trophies and potentially winning the Champions League more than once. It would be laughable if this team doesn't win the champions league, and even though historically speaking they have struggled and come up short multiple times their last two years, they made the final and the semi-final. They just added Leo Messi to an attack that already features the best player in the world, Neymar and Killian mbappe. This team has no excuse not to win the Champions League this upcoming season they win the league in France and should be collecting trophies regularly over the next three seasons. This probably isn't quite as good as MSN, but this has the potential to be historically great and go down as one of the greatest teams ever. Lionel Messi did not have many alternative options this one fits, and it will be an exciting season for PSG. It will be a firework show every weekend, and now Lionel Messi and Neymar, very good friends get to play with each other once again, not to mention they have Killian mbappe right beside them. It will be an absolute show, and there's no doubt they're going to win the Champions League; the only team that maybe could knock them off is Bayern Munich. But there's no question that this team will be among the favorites to win the Champions League next season; they're going to be incredibly hard to stop; there may not be a way for anyone else to do it. People talk about PSG is Choke Artist, but they did make a final, and they did make a semi-final in the last two years; the narrative that PSG choke has not been active since 2017 this team has everything to Win It, and Lionel Messi won't be able to end his career on one of the best teams in the world with the potential to win an unseen amount of trophies. A lot of people have been saying over the last couple of days that La Liga will be uninteresting now that it won't be as good, and I won't have the same intensity. The last point I'd like to make is I disagree that Athletico Madrid is coming back strong Real Madrid still will be in the mix of Sevilla real Sociedad; this will still be a competitive league. Is it the best league in the world? No, but does the absence of Messi change the quality of the league? Maybe a little, but it's still will be very entertaining to watch will just be missing Lionel Messi with Barcelona will have to see what they can do without him this next season. In closing, I think we all understand how devastating this is for the world of football; it almost feels like death, but the moments he had will always stick with us even if he's wearing different colors.