Rough Bundesliga Opener for Bochum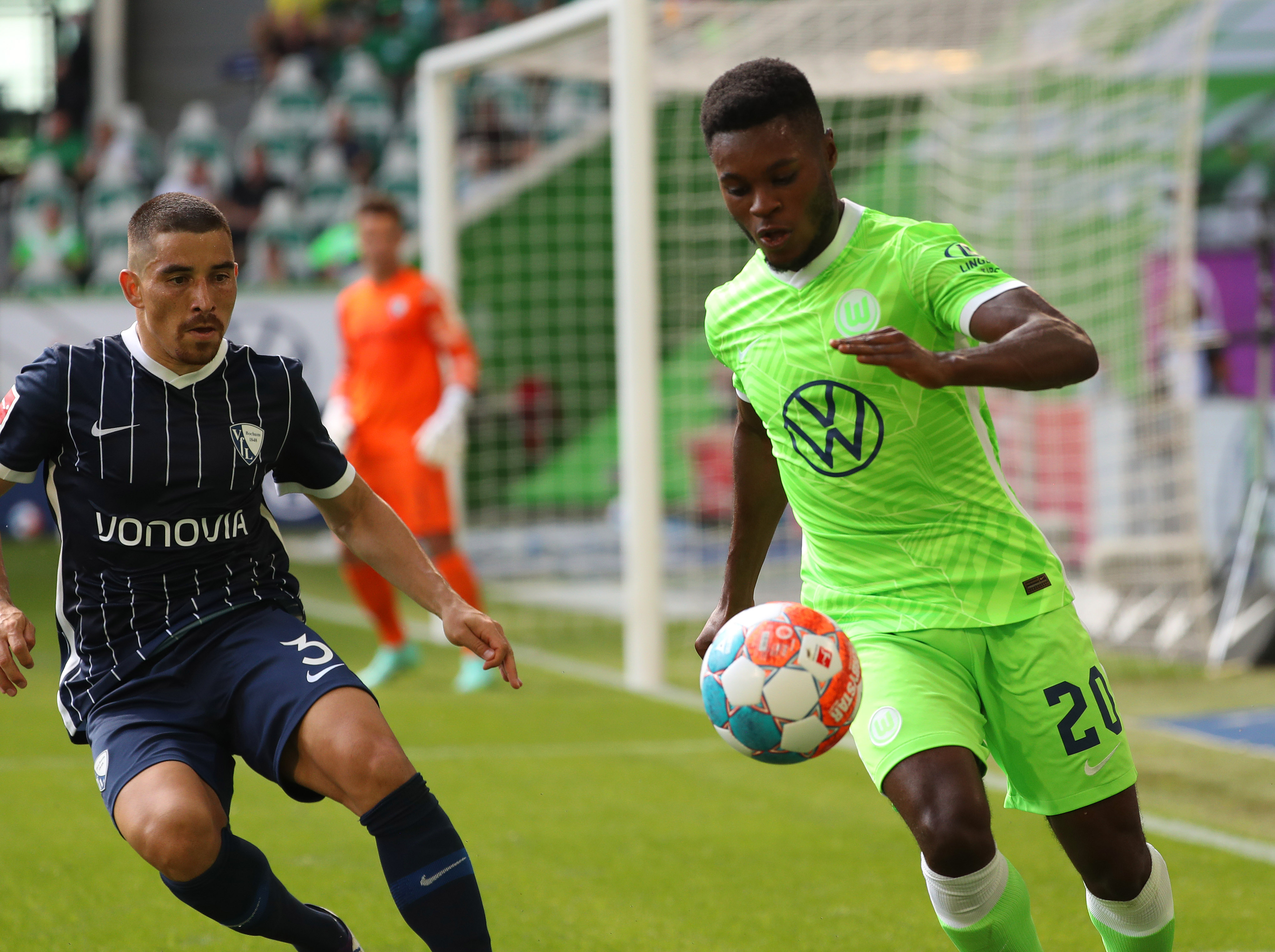 VfL Bochum earned promotion to the Bundesliga this season, with a lot of confidence and optimism, of getting an opportunity to play in the top flight. This isn't the first time they have been in the Bundesliga, but it's not necessarily a widespread occurrence; the entire city is extremely excited at the prospects of seeing them among the best. However, it didn't get off to the best start at Volkswagen Arena in Wolfsburg. Even though there were some positives that you could take from the game, you came away from the performance with more concern than optimism. Wolfsburg ended up winning with a 1-0 victory thanks to a goal from wout Weghorst. Flamboyant start with a missed penalty and a sending-off in the opening five minutes is not the best way to start this new campaign. Maybe you can put down the performance to the fact that they were playing with a disadvantage, but still, there wasn't even a little bit of encouragement to be taken from the game their performance. Wolfsburg had complete control significant battle in possession and even though they only scored once, not one time throughout the entire performance, were they worried about conceding. The visitors struggled, essentially giving goalkeeper Conan Casteels a night off. He was only called into action one time with a one-on-one in the second half; the Wolfsburg keeper managed to get his hands on it in their only real chance of the game. It was a fantastic save, but they have to do better in executing it in that opportunity. I understand they were down to 10 men, but I think we need to look at the fact that despite that, they couldn't even get I shot registered On Target until late in the game. They provided nothing attacking-wise, and they were punished for it regularly. They could not deal with the Wolfsburg Defence and Midfield, significantly that cut off the passing Lanes in the middle of the park. Maximilian Arnold and Xaver Schlager are two of the best defensive midfielders in the Bundesliga; that's a tough task, especially in your first match back, but they couldn't do anything they didn't seem to have a plan B; they were a little bit unorganized they weren't disciplined they made mistakes it was really a rough outing for the newly-promoted side. The one positive thing you can take from the game was the goalkeeping performance of Manuel Riemann. He came up with some massive saves throughout the match, and if it wasn't for his performance, Wolfsburg probably would have scored a couple more goals. I don't think it's fair to base the entire season it based on one performance, but I have a major level of concern. However, they are likely going to be in a relegation fight this season; we knew that coming into the season, but I would say this the goalkeeping performance that Manuel Riemann and put in is it can be repeated or at least continue to show qualities he potentially could be the biggest Difference Maker and how the season ends just one match they have time to turn it around, but it was an extremely rough start to the new season.
Resilient Performance of Wout Weghorst 
Wout Weghorst is one of the most underrated Strikers, not just in the Bundesliga but in European football. This team will make the Champions League again because of the Dutchman they have up top. He is a prolific goalscorer one of the best strikers we have here in Germany. He has scored 18 goals and more in each of his seasons, netting 25 last season on the way to Wolfsburg, qualifying for the champions league for the first time in six years. There was a lot of talks and discussions about whether or not he would be salt, but as I've said all summer, he is not sellable because as good as Wolfsburg are, and they do have some depth, Wolfsburg cannot Thrive without the big man up top, and that was evident in their performance on Saturday. Wolfsburg dominated the game from start to finish; everyone played their part in a narrow 1-0 victory. However, it didn't start off the best they hit the bar twice, then VfL Bochum had a player sent off. Wolfsburg was given a penalty. Wout Weghorst missed from the spot despite being a well-taken penalty. However, he was on a mission last night; he had the determination and the resiliency to rebound off of that and still get the goal that made all the difference in the game. A well-controlled ball just inside the box curling it into the bottom corner was a very well taken strike which gave them the initial lead before ultimately holding on to win a dominating performance because of it. He had opportunities to score more goals as well; the close-range strike in from inside the box nearly could have gotten him a brace; he uses power instead of placement and the goalkeeper of Mabel to make a save on it; however, he only had one shot on Saturday that was off Target any time he touched the ball it has a chance of finding the back of the net. It was a real dominating performance from him; he is going to be so important on what kind of season Wolfsburg will have this year, but even though Wolfsburg probably should have won the game or handedly the way he was able to rebound after the penalty mess and still play with the same level of intensity shows the type of player that he is for this wolf per team. He's one of the best in the league, and he continued to show it after a career year last year; he comes up big in the Bundesliga opener.
Promising Start to A New Beginning 
It is the beginning of a new era at the Volkswagen Arena. Oliver Glasner, the manager of the last three years, ended up departing for Frankfurt. Meanwhile Wolfsburg opted for Bundesliga Legend Mark Van bommel. There was a slight level of concern because he had not coached since December of 2019, but he did seem to have some interesting ideas in his Bundesliga debut. He previously coached at PSV Eindhoven, finishing second his first season before being unable to make it through December the following year. However, in the year-and-a-half that you spent in the Netherlands, he still ended up winning 58% of his games, which is quite a good percentage. He still has a lot of promise for a very young coach at just 44 years old. During his coaching hiatus, he picked up some innovative ideas ahead of the new season. Wolfsburg completely dominated the game, but there's the level of criticism for not scoring more goals. However, I liked a couple of things from his first game despite only the 1-0 victory. He played a similar formation to what he has used in the past and a shape and set up that Wolfsburg is familiar with. As far as the team selection, he didn't shake things up too much; the team looks very similar to the 11 who last played most of last year. When a new coach comes in, sometimes they want to change everything. I like the fact he you didn't go and do that, and he identified which players play well in certain positions and kind of left it be. We'll see him make more tactical adjustments and changes in the coming weeks, especially with that big game against RB Leipzig, but the fact that he stayed at the same allowing the players in the team as a whole to have that confidence early in that game when they needed it especially after the missed penalty. It's only been a game, so it's hard to judge or dissect tactical things that I saw. But I like that he went with a certain approach. It's a little different than last year; he made some changes that I liked. The importance of the backline and the defensive Midfield in the manner in which they played it showed. I had so much at the ball because Maximilian Arnold and Xavier schlager suffocated the Midfield. When you look at how VfL Bochum played last season in Bundesliga, a lot of it is cutting through the middle and spreading the ball out. The defensive Midfield pairing prevented that from happening, and it cut off any real attempt at scoring goals. As I said, the only real chance was that one-on-one in the second half. He emphasizes those two controlling the game so much that I thought it was an innovative approach, especially when they play bigger teams that will be very important. Also, he stuck to the philosophy of cutting the ball into the box from the wing, especially with crosses or low-cut passes. Wout Weghorst, it's physically big and posing and getting into those areas a lot of the times through the are coming very close a majority of them. Their star man scored a great goal from inside the box, but a lot of the approach hit it inside from the wing. Among the players in the rotation yesterday, there wasn't a lot of them that were physically big, yet he stuck to that approach; the reason he did this is that he wants to get his team used to do it, especially the wife players of getting the ball in the box to the air maybe this just was the first game. Maybe he was just trying to figure his way into this team, but the way I look at it, I think Mark Van Bommel tried some things in this game with a long-term mentality about it; the goalkeeper was incredible, which is why Wolfsburg only scored one goal, but his intentions with the way he played were abundantly clear. He added some new innovative ideas, and the result was a narrow victory in a clean sheet they were not tested at throughout the game. I think that the media will tell you that he didn't get off to a flying start, but I think it was a superb performance from a tactical point of view it just didn't lead to a lot of goals, but they were fantastic from a tactical point it was brilliant in other games perhaps we'll see more goalscoring, but I think it was crucial to establish early lake level of approach that he's going to take with this Wolfsburg team.