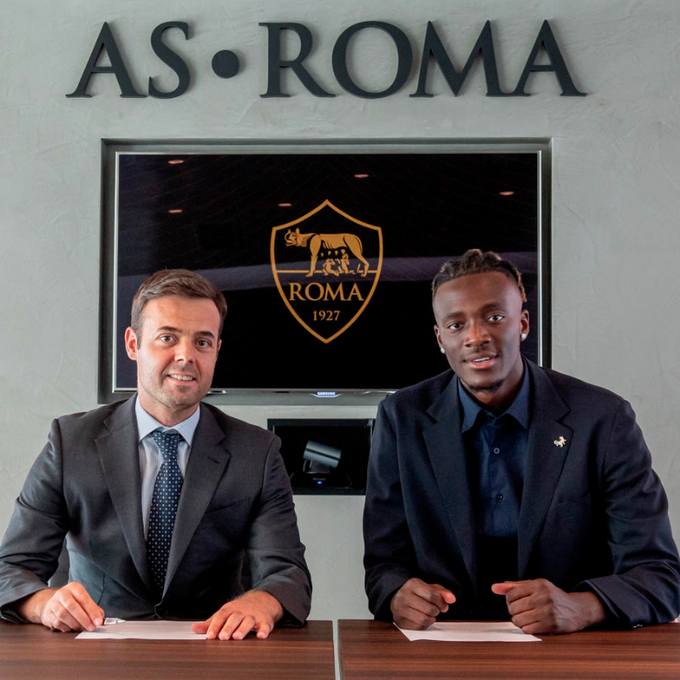 As the Serie A season approaches, Jose Mourinho and Thiago Pinto continue to make critical decisions and work behind the scenes in an attempt to give Jose Mourinho all the help required to allow is Roma team to achieve the objectives that Roma have the season with making the Champions League high on the priority list with a manager like Jose Mourinho that brings in a winning mentality and attitude behind the scenes Roma has been working around the clock to get this team precisely the way they want it. The season opens Thursday in a conference League playoff match, and when the season opens officially in Serie A on Sunday against Fiorentina. The transfer window is reaching a conclusion as Roma operating out of a sense of urgency. Roma has already brought in Rui Patricio from wolves, Elder from Genoa, and Mathias Vina from Brazil. This week Roma has been negotiating consistently to secure a deal for Chelsea striker Tammy Abraham, who is not in Thomas Tuchel's plans. At the beginning of last week, Rome agreed on a transfer with Chelsea on a deal reaching a transfer worth 40 million. Roma and Chelsea had already decided on an agreement that would be securing Tammy Abraham's signature. He had been previously linked to Arsenal, which was his preference at least at the time. Athletico Madrid and Atalanta were also interested in signing him. Still, Tammy had turned down a deal with the Bergamo Club, so in the end, it became between Arsenal and Roma. Arsenal had agreed on personal terms with Tammy Abraham. At the same time, Rome is still struggling; however, a deal between Arsenal and Chelsea never really seemed to come to the surface following Chelsea's unwillingness to negotiate with a Premier League club their priority was to sell to Roma. It took quite a bit of convincing, which is understandable. Tammy Abraham has been in England his entire life, and it's only reasonable to think that he would rather stay in a country that he knows the language. However, that wasn't to say, but he's not interested in going after the deal wrapped up; he seemed very excited about the prospect of working with Jose Mourinho again and playing in Italy. Tammy Abraham wasn't a first-team player one Jose Mourinho was in charge at Chelsea,, but Jose Mourinho has always optimistically talked about him. Thiago Pinto traveled to London to attempt to close the deal as he had a couple of meetings with Tammy Abraham and his agent; there was also a phone call between Jose Mourinho and Tammy Abraham. They gave Abraham until Saturday to decide on the deal. Thiago Pinto was in London almost the entire time reported come out later in the week that Tammy Abraham was starting to really consider the move to Roma. They eventually agreed on a deal has Tammy Abraham signed a contract through 2026; the 23-year-old was a Chelsea Academy graduate that was their top scorer last season and scored 18 goals in the year Frank Lampard was in charge. He also was a scoring machine when he went on various loans, the Aston Villa one sticking out when he scored the most goals in the championship. That season he's a Champions League winner; he's won the Champions League, But ultimately the club wanted to move in a different direction, especially after signing romelu Lukaku. After all that, Tammy Abraham finally made a move and was officially announced as a new signing for the club. He takes the number 9 that was most recently departing Roma Legend edin Dzeko, who made a move to Inter Milan; it is an emotional situation because of how much edin Dzeko has meant to Rama, but it's a fascinating time with the addition of Tammy Abraham and an already fluid Roma attack that could be one to watch this season. Tammy Abraham was very excited when he officially moved as he arrived in Rome with Thiago Pinto from London. The influence of Antonio Rudiger reportedly played a big role in his decision to make a move to Roma. He's a natural goalscorer, and only 23 years old has the capabilities of being one of the league's best goal scorers in the next few years; welcome to Roma.
A Move of Redemption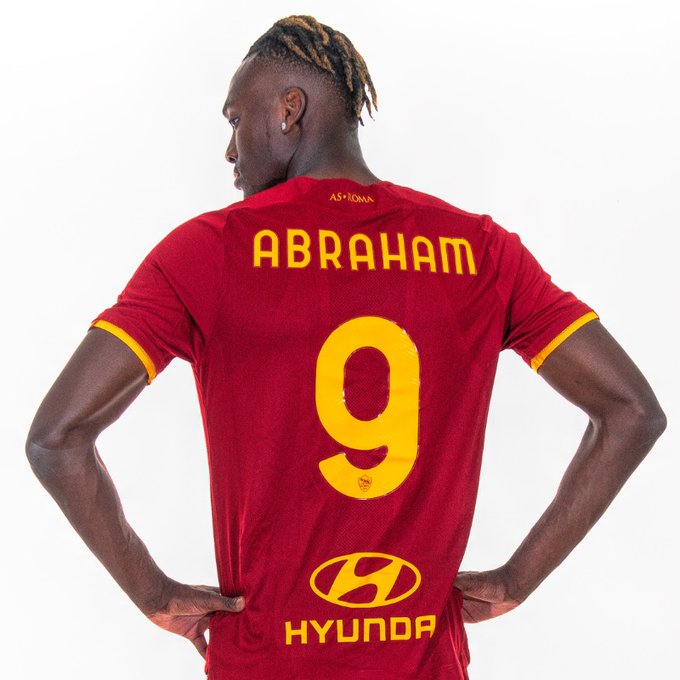 This is going to be a great move potentially for Tammy Abraham, who now feels like he has a point to prove this upcoming season and Beyond. Tammy Abraham was Chelsea's top scorer last season, scoring 12 goals. Yet when Frank Lampard was the part of the club, he barely saw the field and thought he only played 16 minutes during the last three months. Even though he won the Champions League with Chelsea last year, he wasn't a part of the team during those few months. Tammy Abraham has been at Chelsea since 2004; he graduated through the academy and eventually fought his way into the first team. He made his Premier League debut in the 2015-16 season. He then spent the next three years going on a loan. 2016-17 he scored 26 goals in the championship for Bristol City. The following season, he returned to the Premier League playing for Swansea City; he scored eight goals in all competitions but didn't matter because Swansea City got relegated. He returned to the championship the next year; playing for Aston Villa has Tammy Abraham was a big reason Aston Villa won promotion and got back into the Premier League. It was probably the best season of his career with 26 goals in the three years he spent on loan; he scored 90 goals. He was a critical player under Frank Lampard as he made his first full season at Chelsea, scoring 18 goals as Chelsea made the Champions League. This last season scored only 12 but still was the top scorer. Had Thomas Tucci played him more frequently, he probably would have scored more? Having to see countless times Timo Werner miss those opportunities regularly. While he sat on the bench in good form and had to watch it, it must have been a challenging and complicated time for the young Englishman. This move to Rome linking up with Jose Mourinho again should only do wonders for his career as he has the potential of feeling Redemption. If not, Chelsea gave up on him,, but they just saw other options as more beneficial for the club, something that Tammy Abraham certainly should use as motivation for the upcoming campaign. Chelsea has a Buy-Back clause at 80 million, so they have an opportunity to get him back if necessary, but it will be a high price; my guess is they won't exercise the option. But it's there for them if they want it. Tammy Abraham has big shoes to fill in Rome at the Stadio Olimpico, but considering the attacking options the team has, he should he's flying right from the start. I think it's rather unlikely that he will start the UEFA Conference playoffs on Thursday. Still, he should be ready to go against Fiorentina, where he will have an opportunity to make a big statement in his new colors.
What Tammy Brings and the Pressure of the #9 Shirt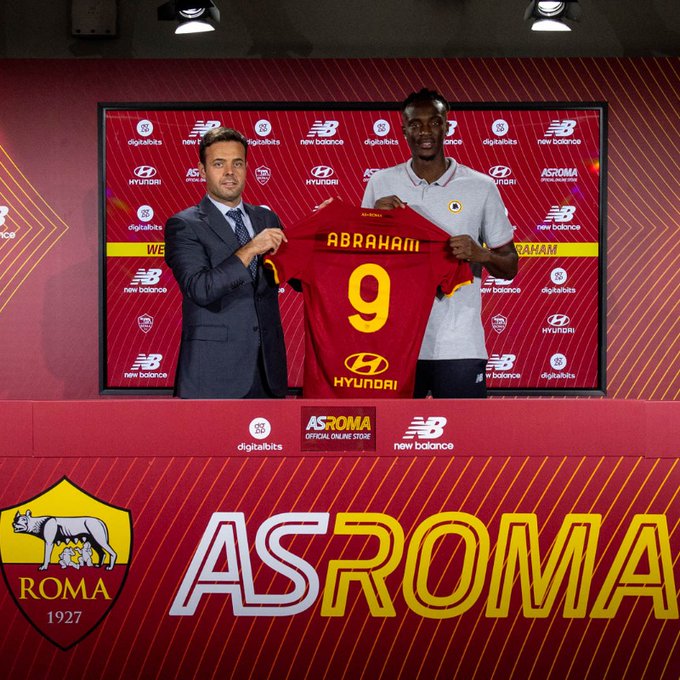 Tammy Abraham will be adding something to a powerful Roma team that will try and make the Champions League this season. The club has had many changes with the additions of general manager Thiago Pinto, new manager Jose Mourinho, and the new ownership of Ryan and Dan Friedkin. Tammy Abraham was the Striker on the top of Jose Mourinho has list that he wanted before the start of the season. They had worked together in Chelsea for a short amount of time. Tammy Abraham had in quite broken through yet, but the two have maintained a good relationship since and try to bring him to Spurs before taking the job at Roma. For the last six years, Roma Striker up front has been edin Dzeko. One of the club's most extraordinary Center forwards of all time. He arrived from Manchester City on an initial loan deal with a buy option at 15 million. It has turned out to be one of the biggest bargains in the history of Italian football. Edin Dzeko went on to score 119 goals for the club 3rd and history; he's Roma's all-time European goal scorer and was very influential in Roma making the Europa League and Champions League semi-finals; even though he did not win a trophy, he is challenging to replace considering how great he has been the majority of his time at the Stadio Olimpico. He has gone off to Inter Milan, but he will always be around a legend Warner Brothers all-time greats in club history. Tammy Abraham has big shoes to fill; he will be expected to deliver play multitude of reasons. He's the second most expensive player in club history; you're always going to have a sense of pressure when you're on that list. Secondly, he has taken edin Dzeko was number nine jersey, meaning there will be expectations for him to have similar traits of greatness shown by edin Dzeko. They are different players, but Tammy Abraham is expected to come in here and score goals immediately. They are high expectations for Tammy Abraham; it excites him as the young Englishman is ambitious and is ready for the challenge with complete confidence that he can fulfill where Jose Mourinho is expecting him to do. He will be Romans number one Striker essentially all season, Roma will give him solid game time that he wasn't getting at Chelsea, and more often than not, he will be the starter. Roma's attack will be potentially one of the best in the league. Tammy Abraham is coming into a team that already has bojar mayoral, who scored 17 goals last season. Elder has looked phenomenal during the preseason and was recently brought in from Genoa. Then returning to the team will be Nicolo zaniolo. You have the likes of Hendrik Mkhitaryan Lorenzo Pellegrini Jordan veretout Bryan cristante, among others, that will be very influential at the Stadio Olimpico this season. Roma probably needs another defensive midfielder to sit alongside Jordan veretout the team is not entirely there yet; there are still things that need to be done, but as far as the attack goes with the addition of Tammy Abraham, they indeed could be one of the best in the league next season. That number nine jersey is sacred, considering the last person to wear it; Tammy Abraham is up for the challenge if he starts hot. He will over the Roma supporters early but wearing the number 9 Jersey has a particular responsibility. He'll never truly replace edin Dzeko. Still, he certainly will be up for that challenge. There are some similarities between the moves. Edin Dzeko came into Roma in 2015-16 as a player that was a goal scorer very successful but was becoming a Super Sub at Manchester City before becoming what he became in Italy. He arrived as a 29-year old that already had a tremendous amount of success. Tammy Abraham is coming as a super sub at a big Club; the difference between these moves is that Tammy Abraham is much younger than edin Dzeko, which allows him to make a True Mark on this Roma team, winning something for the first time since 2008. Tammy Abraham will never truly be able to replace that in Jaco because of how great he has been for drama. Still, if Tammy Abraham can do the one thing Dzeko couldn't and help Roma win a trophy, the Roma fans and supporters will get behind him and give him support. He is a proven winner and a capable goalscorer pretty much any time he has been the primary Striker at a club; he has scored in big numbers; what is wrong with a team with the players that are going to feed him the ball he has the potential to do just that will he truly replace the number 9? Probably not, given the history with edin Dzeko, but Tammy Abraham can certainly make his own history with that number. You never know, considering his age down the line, maybe he could even reach the Waters of greatness that edin Dzeko was in over the last six years; it's an exciting time, and this move should only excite the fans it is Tammy time in Rome.
An English Perspective on why Tammy Abraham Will Succeed  

Jack Bryant: Liverpool Supporter and Journalist
I think Tammy Abraham will be a success at Roma. When he was the first choice at Chelsea, he scored 15 goals in 25 starts in the 2019/20 season. He doesn't contribute a lot outside of goals, but if played to his strengths, he could hit 20+ goals in a Serie A season, especially under Jose Mourinho, as his style of play would make him effective despite his limitations. What excites me the most about Abraham's transfer to Roma is another English player moving abroad. Most English players don't step out of their comfort zone for various reasons. Money, the language, and the idea that the Premier League is the be-all and end-all of football are some of the main reasons. A lot of football fans claim English players are overrated and often get more stick than most. Seeing players like Kieran Trippier win La Liga while performing at a high level makes me proud as he represents us on the continental level. Abraham doing the same en route to a Scudetto would be amazing to see.
Jacks Information and Works