Roma is coming off of two victories in a row, the conference League victory on Thursday as they qualify for the group stage, and a very impressive showing against Fiorentina as Jose Mourinho has been victorious in all three games in charge of a Roma. They will be looking to build on that even further this weekend when they travel to salentina to take on the newly-promoted side on Sunday night. The Hosts showed some promise despite losing 3-2 to Bologna in The Opening match of Italian football. Their first league match in over 20 years. The newly-promoted side will have a tough challenge come Sunday. Regardless of the situation at Roma, they always seem to do well against the newly-promoted sides. Roma had picked up 27 consecutive victories against the newly-promoted side before a goalless draw with Benevento. Roma is still unbeaten in their last 28 games against new teams entering Italian football, and they will come into this game as massive favorites. As good as it looked at times against bologna, this is the match that will give them major problems considering the squad's strength. Roma played two dominating performances in a row this week. They will be up and ambitious for the match that lies ahead. Roma is fully expected to go on the road and like them up. We will find out the conclusion of this match on Sunday night. Will Roma handle their business and induced punishment on the newly-promoted side? Or somehow someway is there something here for the hosts to try to steal something. We will find out all that and more when the two teams are going to battle on Sunday night.
A.S Roma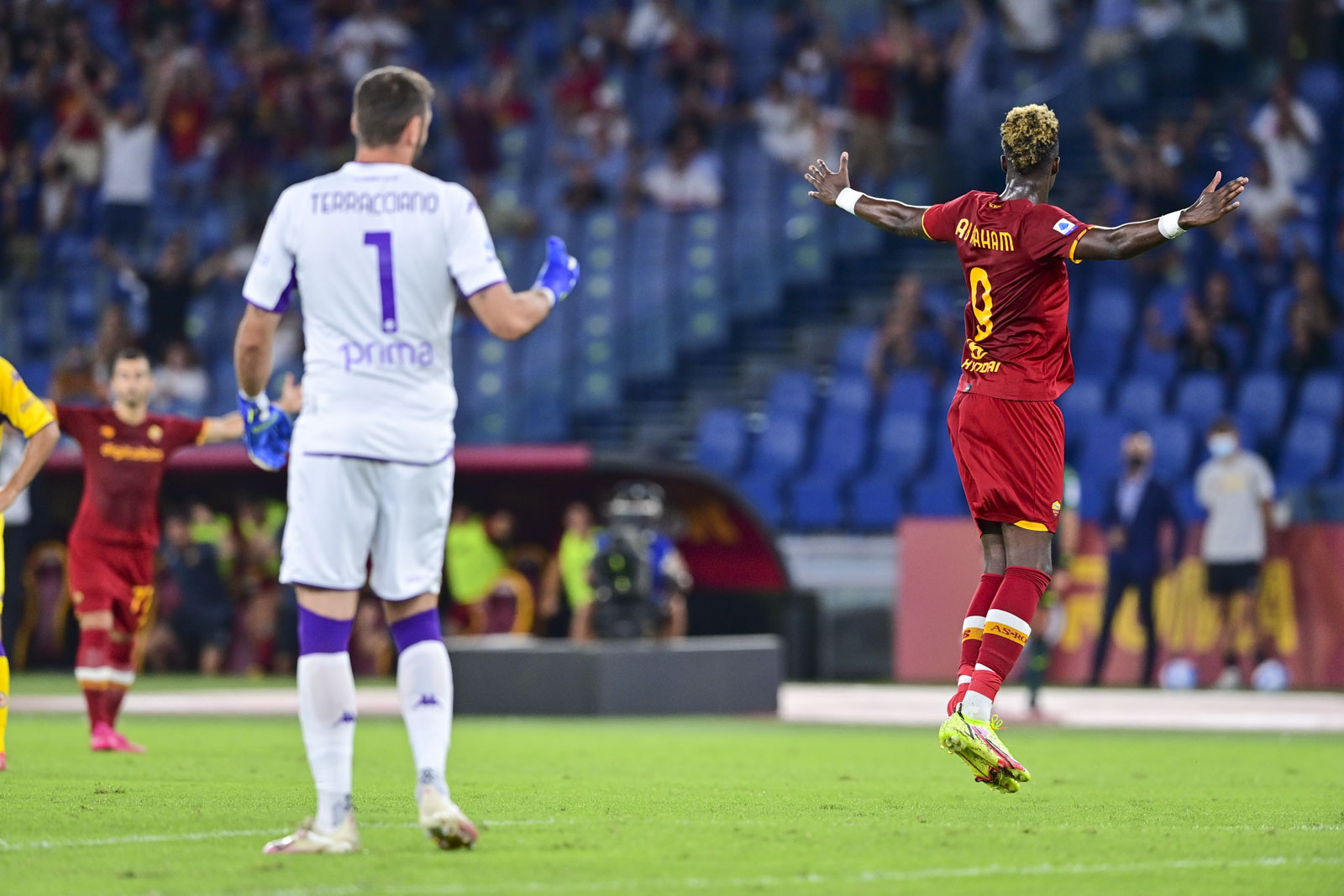 We can expect Jose Mourinho and Roma to set up out of the 4-2-3-1 formation. In goal will be Rui Patricio, the new signing from wolves, who has been spectacular in his first three starts looking to build on that this weekend. The back for should remain unchanged Matias Vina at left-back Rick karsdorp on the opposite side. Right back, the center-back partnership is expected to be Gianluca Mancini and Rodger Ibanez. The defensive Midfield pairing should be Jordan veretout alongside Bryan cristante. In the central Midfield, we should see Lorenzo Pellegrini as the Roma Captain continues to build on a couple of awe-inspiring opening performances. On the left-wing, we should expect to see Mkhitaryan then the opposite side on the right wing with Nicolo zaniolo out with a Redcard; we should see new signing Shomurodov make his first start for Roma in the league after coming off the bench and giving an assist in the second half against Fiorentina. Then upfront as Roma Central Striker after a dazzling debut should be Tammy Abraham.
Manager: Jose Mourinho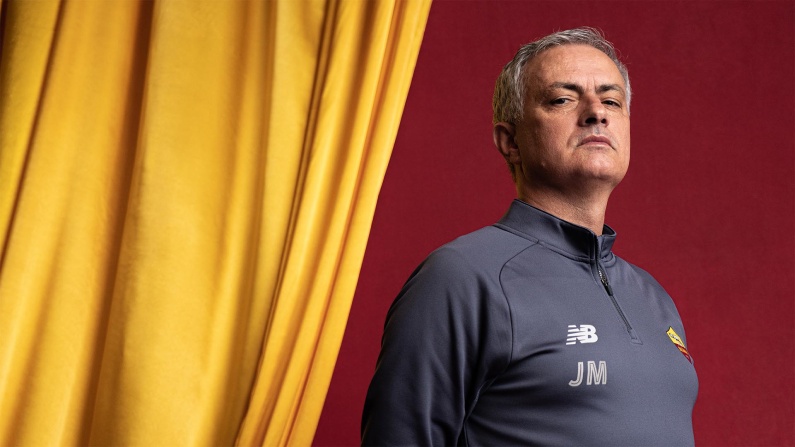 Roma Projected XI 4-2-3-1: Patricio; Karsdorp, Ibanez, Mancini, Vina; Cristante, Veretout; Shomurodov, Pellegrini, Mkhitaryan; Abraham
U.S. Salernitana 1919
The newly-promoted side is expected to play an extremely defensive football coming out of the 3-5-2. Any goal is expected to be Bellec the back three should consist of Gyomber on the left Jaroszynski in the middle, and then Kechrida on the right, the five-man Midfield is heavily expected to be. Obi, Ditacchio, Coulibaly and capping off the Midfield with Ruggeri with the front two of Simmy and Bonazzoli. It's a very defensive team, but Simmy is a capable goal scorer that may be a threat on Sunday.
Manager: Fabrizio Castori 
Salernitana Projected XI 3-5-2: Belec; Bogdan, Gyomber, Jaroszynski; Kechrida, Obi, Di Tacchio, M. Coulibaly, Ruggeri; Simy, Bonazzo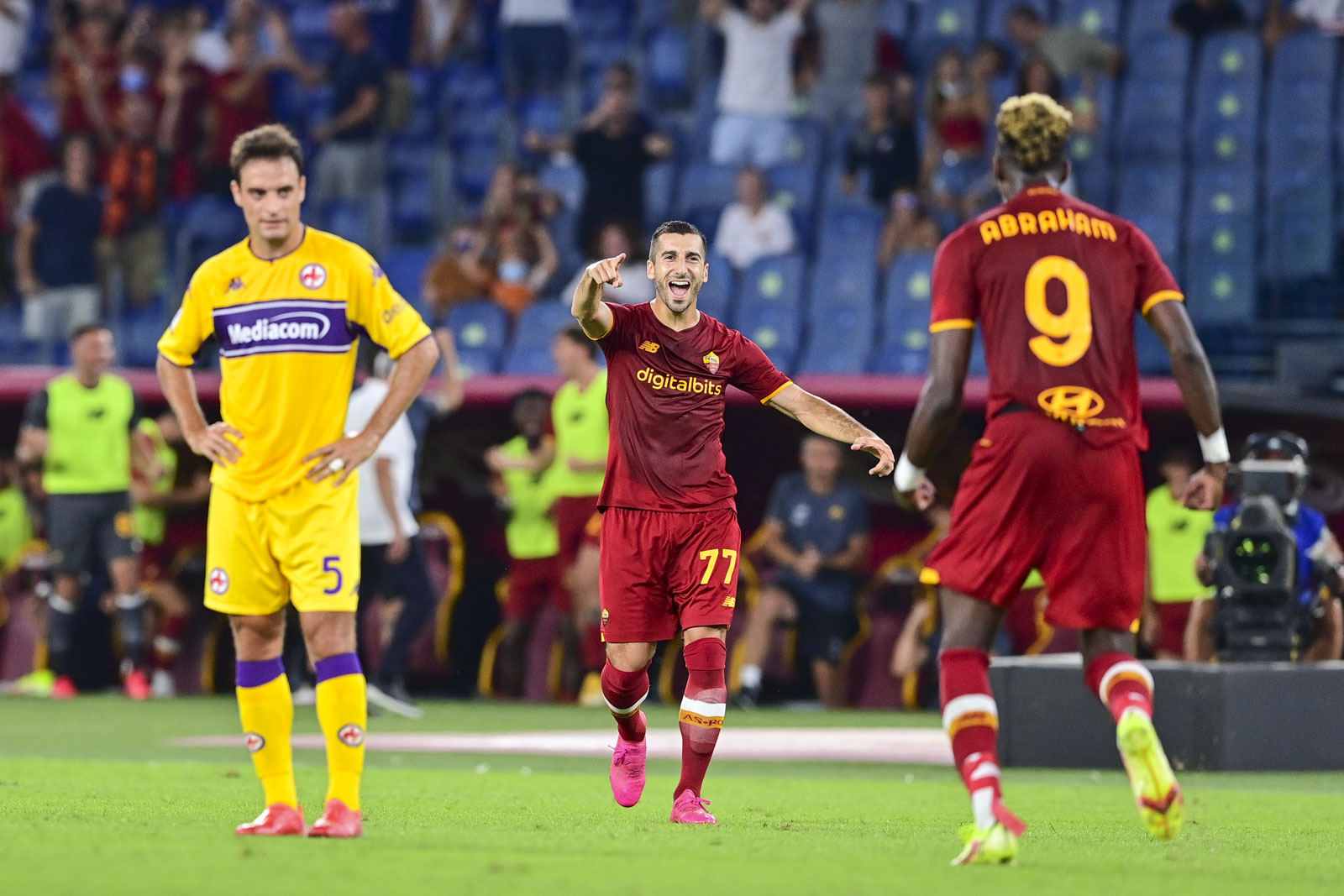 As the season progresses and the more that I watch Italian football this season, the more detailed my analysis will end up being as far as expecting what we could see from the matchup. However, we are in matchday 2, and even though there might be ways to break this game down in a more detailed way, there's just not enough data based on performance has to really give a sense of what type of football each of the teams plays. The Host is highly expected you play very defensive football leaving themselves open against a Roma team with this type of mentality and ability is very dangerous. Unfortunately for a team like this, they don't really have another option; if they go forward with some of the Midfield, it will give Roma a platform to hit them on the break. Essentially, they have to hold off Roma as much as possible and try to use semi in the attack hoping they can make a goal; if they hit early, then maybe they have a chance for something, but it doesn't seem like the possibility. With Rui Patricio in the goal against a team that mutually only has one legitimate scoring option, Roma could see themselves getting a clean sheet in this match. The thing is, Roma does not lose to newly promoted teams; their team is much better; they look incredible on the attack, and even though they will be without Nicolo zaniolo, the team is quite deep and has multiple ways in which they can tear apart this Midfield even if they have a five-man Midfield Roma will find ways to cut inside of it and take advantage. Not to mention you look at Tammy Abraham and Lorenzo Pellegrini and the way they connected in the game against Fiorentina; if they get on the same page along with their best player Jordan veretout as well as the multiple other options, they have an attacking positions Roma will overwhelm them and ultimately get the points. I see Roma shutting them out with a 3-0 victory; there's just not enough in this team to really give Romo much problem; as long as Roma plays their game, they should have no issues getting to the three points as we head into the international break unbeaten.
Stadio Arechi @ 1:45