Kai Havertz vs Borussia Monchengladbach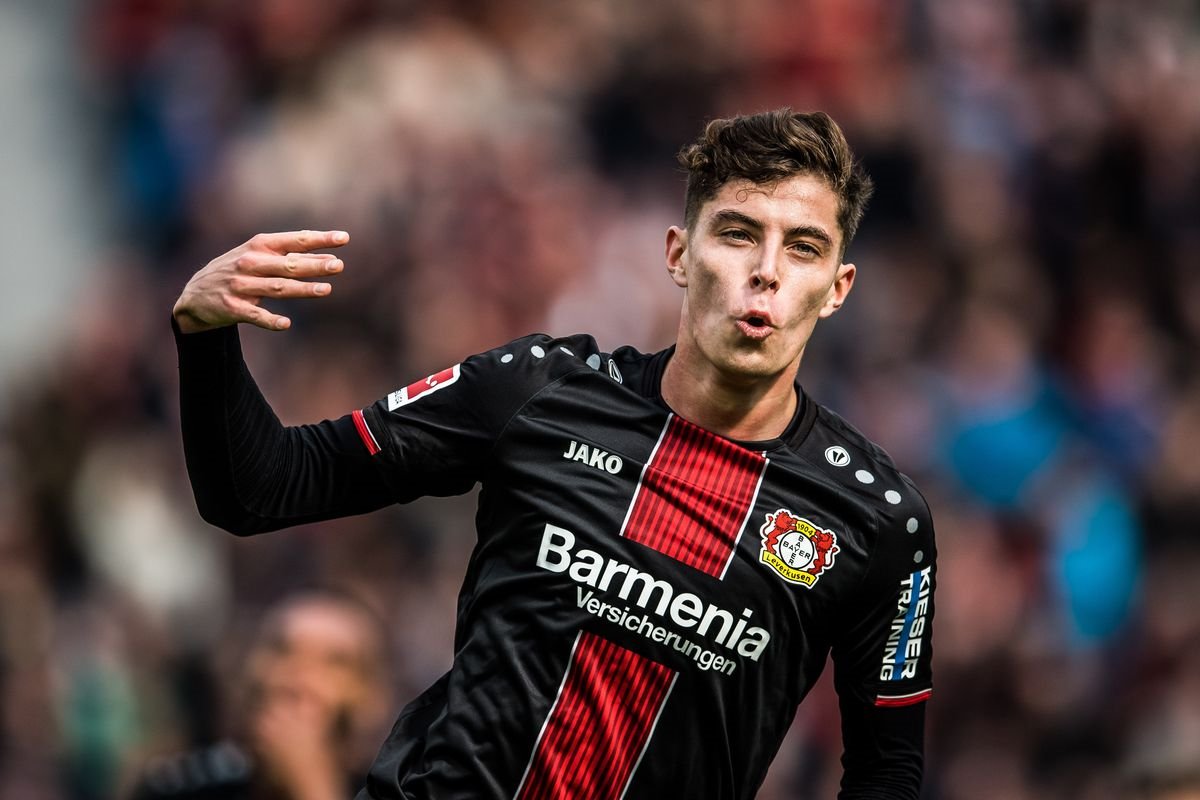 The Bundesliga has some of the best young talents in European football. There is a reason many top clubs from around Europe are taking a look inside Germany to find their next young star. Haaland and Jadon Sancho are some of the big names that we tend to see when we talked about the young Talent that this league has. However, the young player with the most significant potential I don't think is either one. With stats obviously, Jadon Sancho is above everyone, given what he provides. However, there's a legitimate case to be made that Kai Havertz has the highest stealing of any young player in German Football. Much like Timo Werner, some clubs are going to come in for him and take him away from Germany. Some of the biggest clubs in the world or after. He would be excruciatingly expensive. This weekend he showed those qualities that we have seen from him the last several seasons. He may not have the numbers that the neutral fan would like to see, but in the rhythm of the game, he is as effective as any player in the Bundesliga. This weekend Bayern Leverkusen who had a short week ahead of one of the biggest matches of their season. Kai Havertz is driving this team back into the Champions League. He was The Shining Star in a very influential performance by Leverkusen. Since the restart of the Bundesliga, he has been the best player along with Cunha from Hertha Berlin. Kai Havertz has displayed of the last two matches that operate on a different level than everybody else. He has four goals in his previous two games and has continuously supplied for his teammates. He is what I would refer to as a generational Talent. Who plays in the Midfield so there's numbers aren't going to look like Killian mbappe or Jadon Sancho, but he very much is in that class. He is right there with the rest of the prospects and young talents in Germany. Kai Havertz and Bayern Leverkusen had a really tough matchup against Gladbach. He made his presence known early and often in that match. In the opening 10 minutes, he cut Inside the Box going around the keeper, putting the ball into the back of the net to give them the lead in that game. He added another one from the penalty spot moments after they had just conceded. Drilling the ball into the top corner, it ended up being a 3-1 victory; it will be a dog fight until the end of the final Champions League spot in Germany, but Bayern Leverkusen has a great chance and seems likely to obtain that spot. Kai Havertz, is taking them there. He has been absolutely quality in this Bundesliga the entire time he's been here over the last four seasons. He may not get the respect or the media attention that some of the other young stars deserved. Still, Kai Havertz was Sensational this week truly one of the best performers we saw in the Bundesliga this week he put on a show. He just continues to justify week in and week out that he is the most polished young player in the Bundesliga, including Jadon Sancho. Right now, Jaden Sancho is the better player; however, long-term Kai Havertz is the better Prospect and has a higher ceiling than both Sancho and Haaland. Jadon Sancho is the better player right now without question but Kai is just warming up neither have the the potential Kai has he is a hybrid. He can impact matches without getting on the scoresheet he is a Midfield hybrid; he is a really strong going forward in the attacking sense but also has the capabilities to be disruptive defensively. He is the real deal and has the complete package. This week was just another day at the office; his display it just highlights how consistency can make the difference in a team. He has had that instinct within this team and Bayern Leverkusen are likely to make it back into the Champions League because of the impact he makes Not only on the scoresheet but interns of the effects and the way he can dictate a game. He is a player that you'll want to keep your eye on it is likely he will be making gigantic big-money move to a top European club this summer. He is the crowning Jewel of the transfer market. Outside of Killian mbappe, there's not another player in that age group that is making this type of impact. Leverkusen is a strong team with good players, but they do not have the players that Dortmund or Bayern Munich has. There are young players throughout Europe, but this is what makes Kai havertz so special is he's doing this on a smaller team with better players around him and world-class Talent inside a team he would be one of the best players in the world. This kid has so much potential and you see it in the way he has performed over the last two weeks. I'll say this now, and I'll say this again Kai Havertz is the real deal. He continues to show this with a world-class quality described.
Timo Werner vs Mainz
Timo Werner was not at his best last weekend when his RB Leipzig side, who had momentum throughout the season, nearly fell out of the title race. I'm not saying there's not a chance to get back into it, but a lot of help would be required. He did not look his usual self and hadn't been finding the back of the net over the last several games he has hit somewhat of a dry spell in the goal-scoring department. This weekend he found his way and got back on the right track. He was showing the eyes of the world of why most of Europe is chasing him. He has been linked to teams like Liverpool, Inter Milan as a potential replacement for Martinez even the likes of Barcelona, and if Real Madrid didn't have their eyes on Killian mbappe, I'm sure he would be on their watch as well. He is an incredible player, but the one knock on him is inconsistency. He's gone through an unfavorable period, but he's back playing the way we expect even if it's too late for a title. He wants to leave his mark in the Bundesliga on the right note as it does appear that he will be departing RB Leipzig after the season. Against Mainz, he was utterly Sensational. RB Leipzig absolutely ran through them in a 5-0 demolition after not scoring for weeks, or at least that's what it has felt like. He started strong and kept rolling with it, finishing the game with an impressive hat-trick. He was world-class Sunday afternoon a very productive performance from Werner he has been nothing short of a sensation since arriving in Germany. He is having the best season of his career with 30 goals in all competitions this season, including 24 in the League, which is second only to Robert Lewandowski. With each goal being more impressive than the next he was a nightmare against Mainz. A perfect strike in the early moments of the game started this afternoon and he only build on that the rest of the way. A beautiful touch was supplying his second and a terrific strike from a deep cross on his third. He was wrapping up a world-class display. We should have seen a performance like this last week when they still had a glimmer of hope in the title race that appears to be over, but his quality has not faded as it was a thoroughly dominating performance. He proved to be one of the performers of the week it was a complete game from the German who continues to be one of the League's most dangerous players his performance highlighted all the reasons why a lot of Europe are keen to get their hands on him. He is an essential player for any team vibing for a league title. Not only does he do the things a striker does an incredibly talented player who can find the back of the net from practically anywhere, but he does well in the lead-up play and is lethal on the counter we saw these skills highlighted. A complete overall performance by Leipzig even though it appears it's a little too late, so you know Werner and Company still showing some unbelievable qualities with there eyes on a top-three finish. He was an electric display with surely more to come over the final six games of the season.
Thomas Muller vs Frankfurt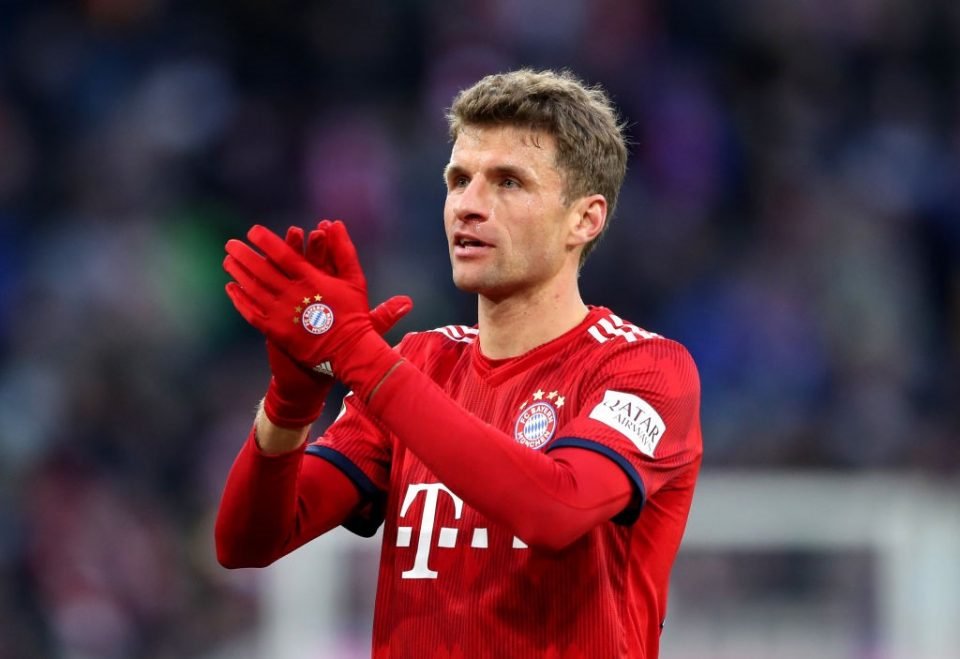 Thomas Muller, for the longest time, has been one of the most underrated players in football. I've always seen him as a top-10 player in the world with everything he brings to Bayern Munich, but because his game doesn't come with a lot of Flash, he isn't thought of in that way by most. He continues to be the heart and soul of Bayern Munich. Bayern Munich, over the last couple of years, had had serious threats from Borussia Dortmund and RB Leipzig with the possibility of being dethroned. A big reason why Bayern Munich continue to win trophies and because of Thomas Muller. Beyond what he can do in the Bundesliga, he is one of the highest goal scorers in the history of the World Cup; however, whatever reasons he does not get the praise and acclaim that he has deserved over his career. He has spent his entire career with Bayern Munich he has won eight titles with the club, and they made over 300 appearances as well as 117 goals. These numbers may not be significant to the weekend, but it is just a quick reminder of how consistently excellent he has been both on the national team and with Bayern Munich. He isn't a player that is scoring high numbers anymore; he has taken up a more significant role in being the supplier for Bayern Munich. He has proven his ability to find teammates and play his role almost flawlessly. This last weekend was another reminder of the Impact he can have on a game. Bayern Munich ended up beating Frankfurt in a 5-3 victory on Saturday afternoon they were a lot of players worthy of recognition. Thomas Muller, along with Alphonso Davies appeared to be the standout performers. Thomas Muller ended up scoring one goal and assisting another, but his performance over the weekend was more than that it was profound Impact that he made throughout the game. Some of it came in the build-up, and he contributed, and Bayern Munich's a ruthless ball movement that made their attack so hard to stop a big reason why they built a big lead in this game. Bayern Munich still has a four-point lead over Dortmund next week. Bayern Munich has the opportunity to kill their title chances. Thomas Muller will be incredibly crucial, and games like that. He showed proven qualities over the weekend, and now this Bayern Munich team has momentum and confidence fueled by Thomas Muller. He still has world-class even if people don't believe it he has 17 assists in the Bundesliga along with seven goals he has accounted for 27 goals which is the second in Europe behind Dortmund Jadon Sancho. The experience of Thomas Muller will largely impact what happens on Tuesday night in Dortmund. Without question one of the performers of the week showing what a true leader is it's something that will give Bayern Munich the edge because there are not many players in the Bundesliga like Thomas Muller there's only one and he can be the X-Factor in any big match, and I suspect he will make a difference when the title comes to a standstill on Tuesday night. Thomas Muller was spectacular as he continues to be productive even after everything he is already achieved.