Score: A.S Roma 2 Young Boys 1FT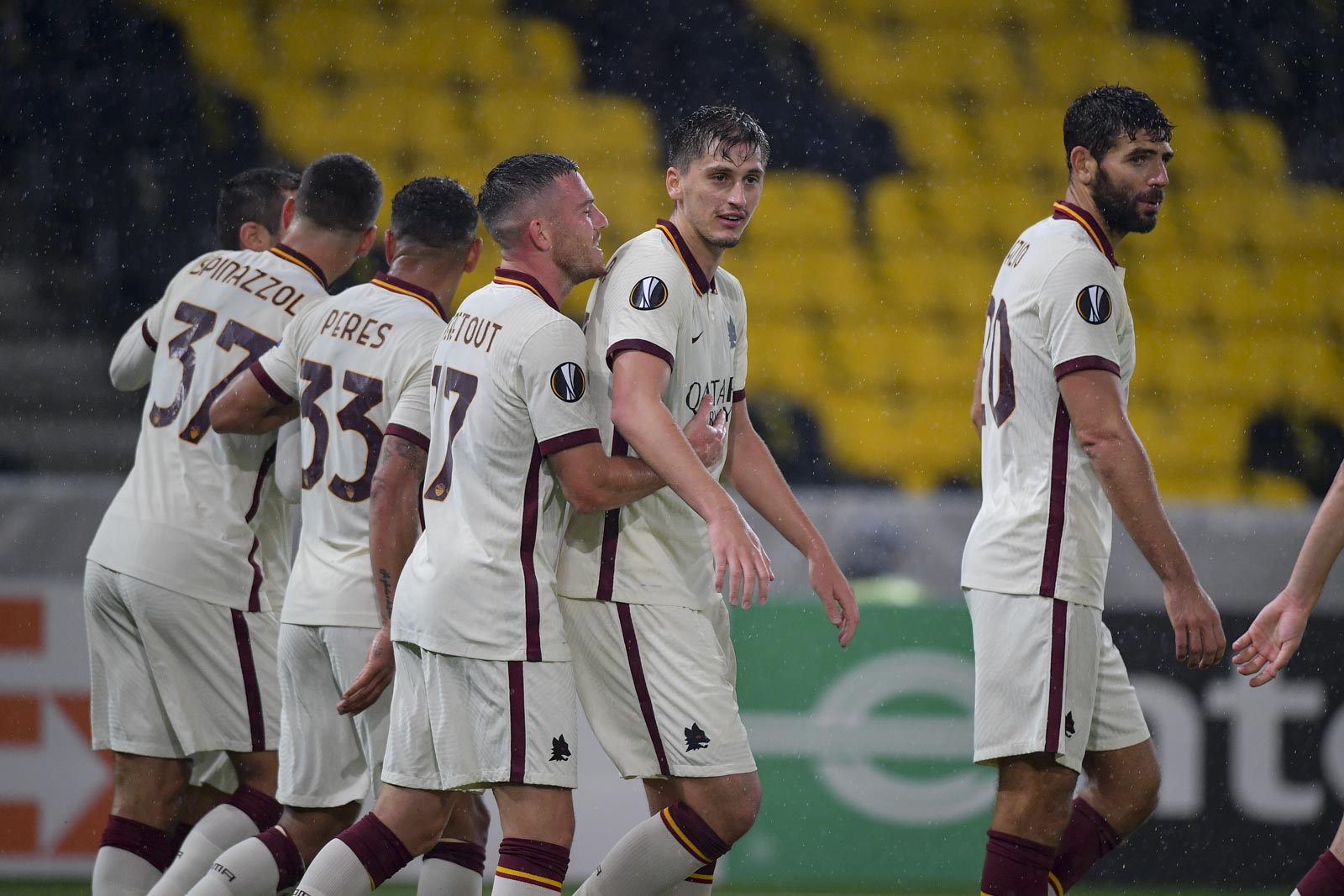 Following back-to-back wins in Serie A after a 5-2 annihilation of Benevento Roma headed out on the road to kick off the Europa League campaign. The Romans traveled to Switzerland to take on Swiss Champions young boys as of the Europa League got off to a flying start. It was a rainy Thursday night in Bern. Roma went to his game as heavy favorites as Roma were drawn into one of the most comfortable groups in the competition. This was a game in which Roma could rest some of their key starters. it was a match that had very early drama along with some corrupt officiating. Roma's rotational squad struggled; they didn't seem to have much control whatsoever. The drama ensued early when Roma had a penalty called against them in an atrocious decision. A young boy player ran into Bryan cristante outside of the box before falling over; the Roma midfielder did nothing even remotely to consider a penalty being called. Jean-Pierre stepped up and converted it to give young boys a 1-0 lead. It was more of the same for the majority of the first half the officiating was not split down the middle, and young boys did get away with many things. Things started to change, and in the second half. Roma brought on edin Dzeko, Lorenzo Pellegrini Hendrick Mkhitaryan, and others. Midway through the second half, Bruno Peres found space and executed slotting the ball into the back of the net to equalize for Roma. Just 4 minutes later, Mkhitaryan sends a beautiful cross into the box that found the head of Max Kumbulla, who scored his first Roma goal mutually unguarded but converted a beautiful header that put Roma into the lead as they scored twice in minutes. Bringing on the first-team players made the team look much more dangerous; they had many opportunities to score more goals despite young boys trying to push at the end of a rather ugly game. Roma managed to rally back after the corrupt penalty to take all three points in the first matchday of the Europa League. Roma and CFR Cluj lead the group after matchday 1. Romans B team did not operate on the level you would have expected, and we're a little disappointing. Still, nonetheless, they got the result they needed taking up the three points behind an Incredible defensive display as Roma leave Switzerland with the points.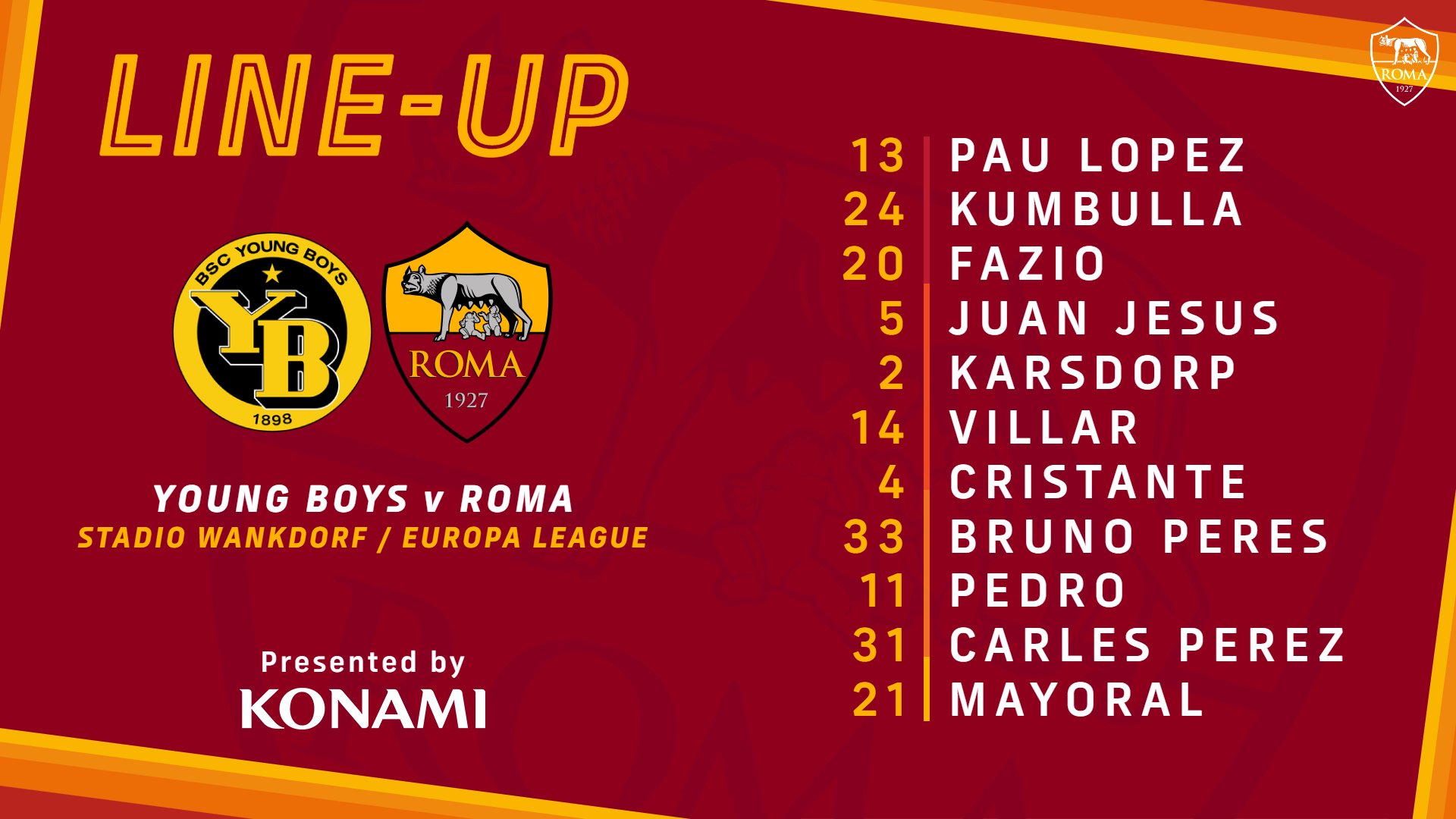 Paulo Fonseca makes a formational adjustment ahead of this match in the Europa League. Roma typically operates out of the 3-4-2-1 formation. On this occasion, the Portuguese manager selects a 3-4-3 set up. In goal tonight would be Pau Lopez; he lost his starting position in the league, but it seems like he will be used in the Europa League, maybe even an outstanding performance, and this year's competition to get his job back for next season. Roma lineup with their three center-backs as always, but the main starters get dropped to the bench as they are rested for AC Milan. Centrally would be Federico Fazio, to his left would be Max Kumbulla, and to his right would be Juan Jesus. The left-wing back would be Rick Karsdorp on the opposite side as the right wing-back would be Bruno Peres, then in the central Midfield would be the pairing of Bryan cristante and Gonzalo Villar. The front three would be Carles Perez on the left-wing, Pedro Rodriguez on the right-wing, and Bojar Mayoral as the Central Striker as he gets his first start for Roma. Roma will have their usual starters Off the Bench if they are needed, but the fresher they are, the better, especially with AC Milan coming up, but they still have the options.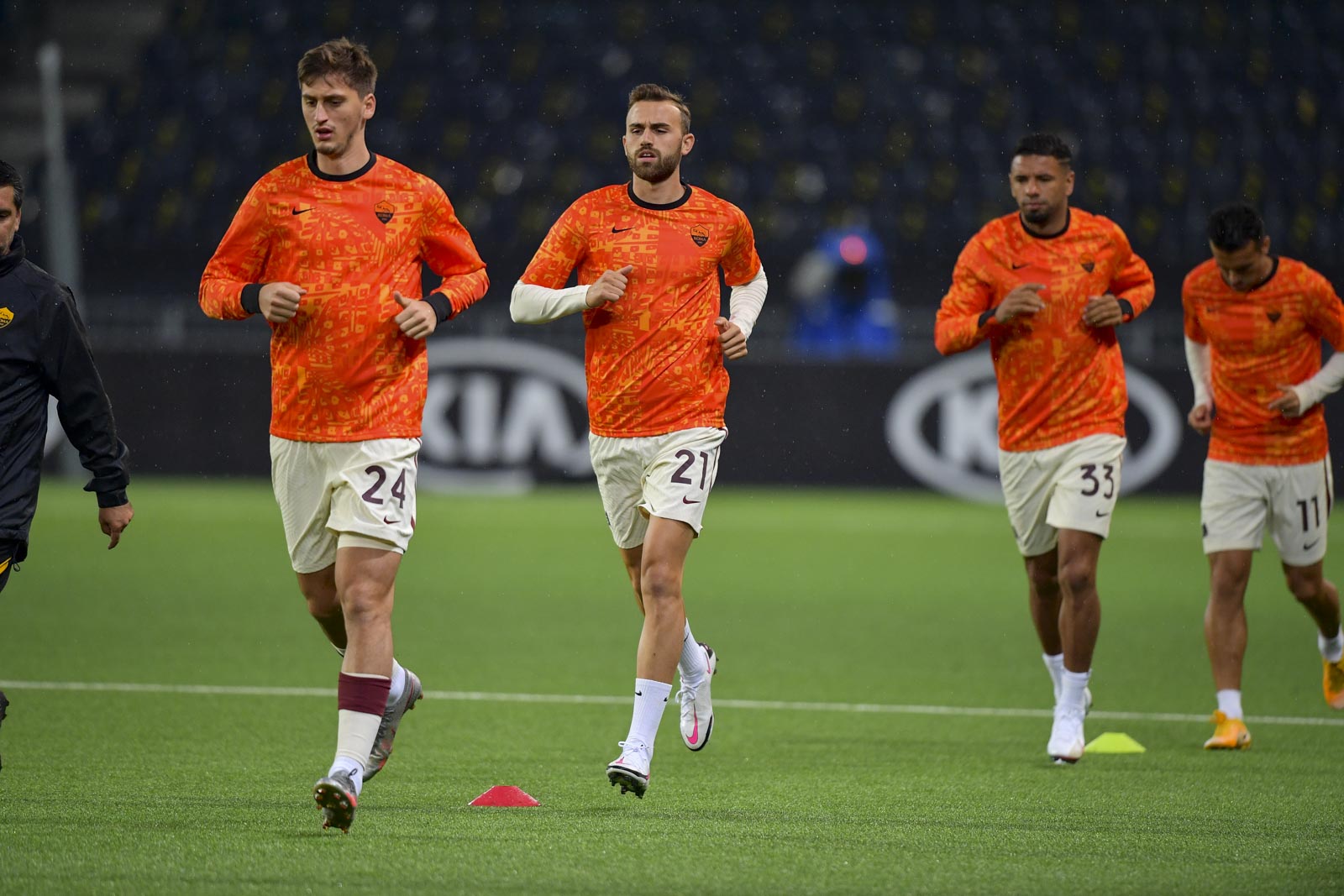 After preparations and predictions, the match got underway in the Europa League as young boys battle with Roma in Switzerland. It was a game a Roma took a while to find their feet in; neither team showing that much and the opening parts of the game; in fact, as a collective in the first half, there were very few shots whatsoever. However, there would be significant controversy in the 14th minute when young boys were given a penalty. During a scramble in the Box, a young boys player ran into Bryan cristante and tripped by his own actions. There are a few things wrong with this number one; it was not a foul on Roma. If anyone deserves a foul called on them, it is YB. It should have been a free-kick in the other direction; secondly, the contact was made outside the box, so Not only was it not a penalty even if you want to call to the foul, it wasn't inside the box, so there's nothing that could be said or done to warrant it being a penalty. However, Jean-Pierre stepped up and converted to give the young boys a 1-0 lead. This match was horribly officiated; it was a genuinely corrupt thing that was happening. Roma, we're awful; they weren't really in the game at any point in time. At least thus far, but it was corrupt officiating Roma; we're being called for fouls where they barely touched the young boy players while young boys when pushing Roma over on the ground and Roma getting tackled and shoved not a foul called you can look at the statistics and see the difference. Nonetheless, the game had to continue; there weren't too many chances, and Roma struggled with possession a lot of bonehead plays; maybe they should have started some of their regulars because it seemed like they lacked communication. Roma had one great chance when Carles Perez cut into the box before nearly giving them the equalizer, but his strike went a little wide. Neither team that really played that well even though young boys came forward and had some opportunities. Roma did a respectable job of getting the ball out of the danger areas. Still, the corrupt penalty is the difference in the opening 45 minutes as young boys take a 1-0 lead into the second half.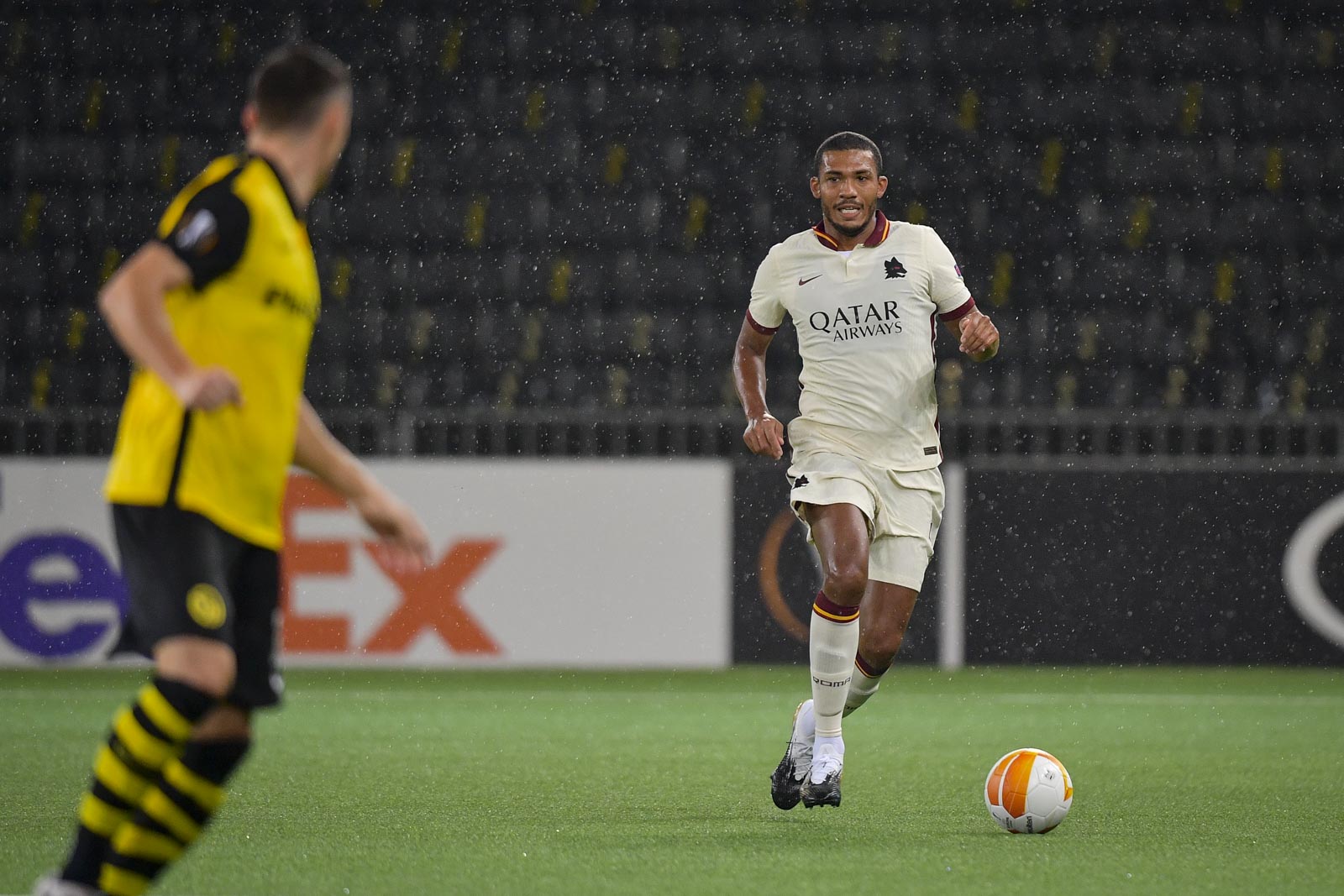 Despite the corrupt penalty, Roma really didn't look like they were on the same page, and even though the defense was doing well and really kind of gave the attack of young boys a lot of trouble, it just wasn't good enough. It's an excellent opportunity to give rest some key players, but Roma's rotational players were having a hard time grabbing any momentum despite the circumstances; it was an inferior performance. It wasn't really anything that really suggested they were going to be able to take that momentum back, which is really important to a game like this. Roma did have moments, but eventually, they were going to have to go to their bench. At the start of the second half, Roma brought on Leo Spinazolla young boys to continue to go forward and occasionally threatened Pau Lopez. Roma's number 2 seem to be in control and didn't make any mistakes. The defense was performing at a high level, but offensively they couldn't get anything going. Eventually, Paulo Fonseca had to go to his bench and give some minutes to some of his key players. It didn't seem like Roma; we're going to get anything going forward and getting themselves back in the game. They wanted to pick up the points they needed to bring on players to change the game and help Roma take more control. Edin Dzeko, henrikh Mkhitaryan, and Jordan veretout tried to make an impact and help Roma push themselves back into this game. It didn't take very long in the 69th minute Bruno Peres cut Inside the Box before sticking the ball past the goalkeeper as it rolled into the back of the net to equalize. Then just a few minutes later, in the 74th minute Roma took the lead henrikh Mkhitaryan send a beautiful cross into the box the met the head of Max kumbula, the Albanian who had a man-of-the-match display defensively put Roma in front on the other end scoring his first goal for the club.As Roma take 2-1 lead
After that, Lorenzo Pellegrini came on to try to put the game away for good even though youngboy still try to come forward and create some danger. Roma's defense was in so much control that they didn't allow anything to really threaten them. Young boys had some late chances, and Roma had opportunities even to increase the lead further, but time ran out on the Swiss side as Roma complete the turnaround thanks to a big second-half. However, the fact that they needed to go to the bench to win this game is slightly concerning; it wasn't an excellent performance but Roma get the job done defensively; it was superb; the rest lacks something to be desired, but at the end of the day they get the win as they increase their unbeaten streak to 13 games with a come from behind victory in Switzerland
Roma kicked off the Europa League campaign with three points in a come-from-behind victory over young boys. Things did not start that smoothly. Roma obviously rested a chunk of their starters for AC Milan because I thought was they weren't going to need them in this game. That turned out not to be the case. They didn't have the communication, didn't have the fluidity, and outside of the defense really struggled. Early in this game, obviously the corrupt penalty. It was a rough start coming off a very controversial decision like that, but Roma eventually got themselves into the game in that second half and continued to be a brick wall defensively; it was an ugly performance, but the defensive display from Max Kumbulla especially was excellent. In the second half, Paulo Fonseca had seen enough has; he brought on a chunk of starters, specifically henrikh Mkhitaryan and edin Dzeko, gave Roma such different Dynamic young boys before that at least at some times with pressurizing the Roma backline, Roma defensively were able to deal with that. Still, none the less they kind of had control at some point. When Roma brought in some of their crucial play, the momentum shifted in the game. Roma was in total control and quite honestly probably could have scored more. Bruno Peres scorers to get Roma back in the game 10 minutes later, then minutes later henrikh Mkhitaryan hit a perfect ball into max kumbula as the Albanian header at the far post put Roma into the lead. He is the man of the match, and what was a tenacious defensive display collectively; the performance wasn't outstanding, but they're able to get the points and overcome the corrupt penalty call Early in the game. Even though it wasn't the best performance, Roma will have some more momentum going into the match on Monday against AC Milan Roma has now won three games in a row and are unbeaten in the last 13 games as are positioning themselves to keep it going against AC Milan on Monday potentially. Not an overly impressive performance, but they kept things rolling with a come-from-behind victory.
MAN OF THE MATCH: Max Kumbulla