Joao Felix vs Cadiz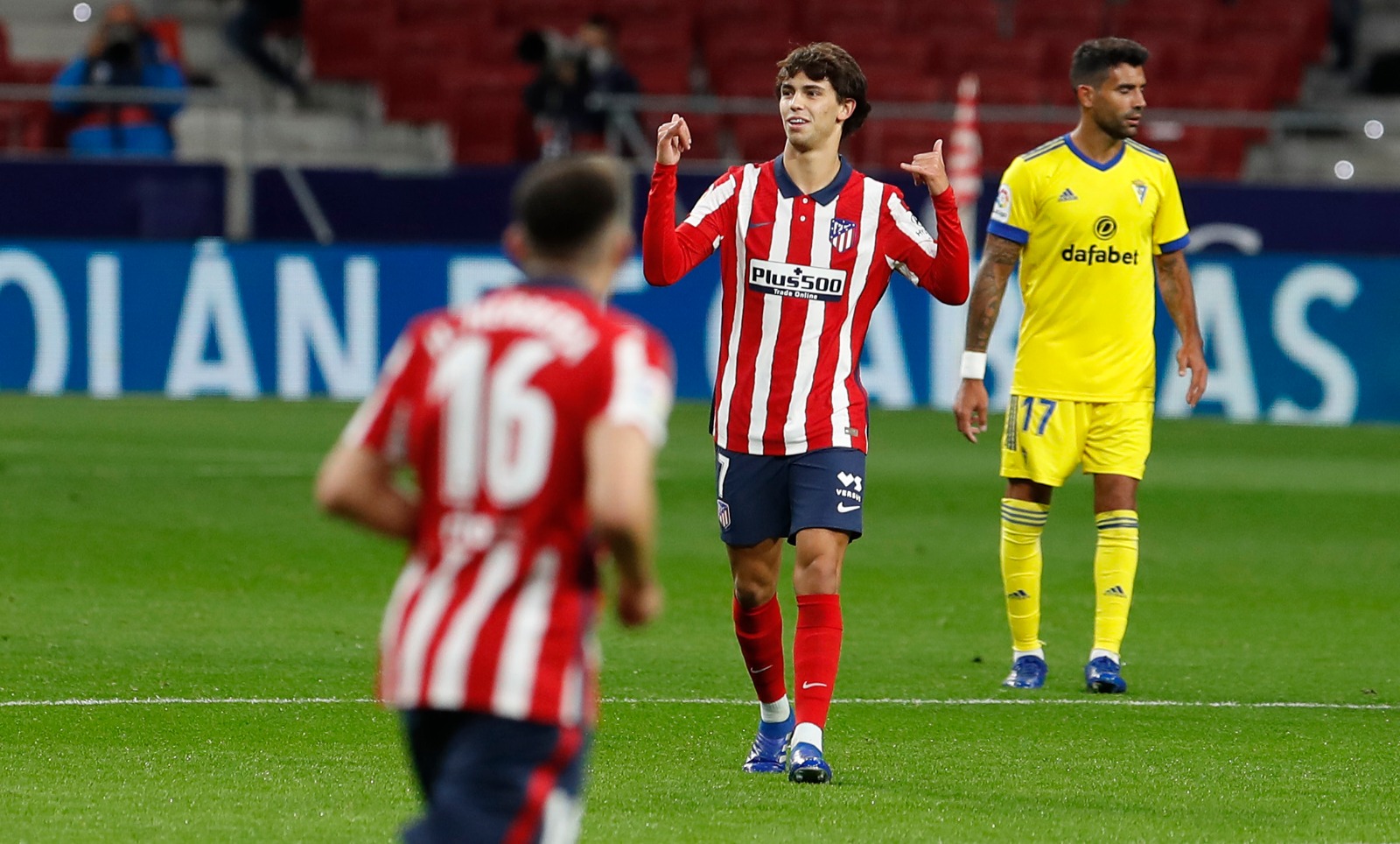 Joao Felix is one of the most prominent young stars in European football. Every generation, there are only a few players that have earned the tag of a generational talent. Now while I'm not saying he has yet, he certainly looks in the class with Killian mbappe and Erling Haaland. These are the Next Generation's superstars when Leo Messi, Cristiano Ronaldo, and others exit the game. We will be in good hands mainly because of Joao Felix; the young Portuguese Superstar hasn't even breached his ceiling of what he could potentially become. I have no idea how good he can be his greatness is Limitless. In my opinion, he has a higher ceiling than killing mbappe, and he might even have a higher ceiling than erling Haaland as well. He hasn't hit that stride yet, but he will be the best player in the world when he does. The Portuguese Superstar had a breakout season with Benfica and quickly signed by Atletico Madrid to be the heir to Antoine Griezmann in a 126 million transfer for the young Portuguese. Even though he did not live up to it and what was it a rather disappointing season, some were pointing out that he is a flop or is incapable of reaching the hype and Heights put on his shoulders. Last season in 36 games in all competitions, he scored nine goals, only six of them coming in the league. However, the back half of last season proved that he could turn it around. In the Champions League Quarterfinal, he came on and changed the game; you could start to see his supreme talent put on display. This season so far, that is exactly what he has done. Many people were already writing him off after one underwhelming season. Still, Atletico Madrid did exactly the right thing surrounded the young Joao Felix. A proven winner in Luis Suarez gave the youngster a worthy running mate as he was subjected to Alvaro Morata and Douglas Costa last season 2 players that did not help him whatsoever. A player like Luis Suarez, who has won on every level, has helped him get into gear this season. This season, he has seven goals in 10 games, a winning goal in the champions league, and had a very productive weekend against Cadiz. Felix dictated and control every facet of the game; he is by far and clearly the future of Atletico Madrid, and if they win the title this season, he will be the reason. In the game, they had complete control; the Midfield supplied to his teammates almost regularly; he just had that special touch that puts his teammates in exactly the right place at the right time. He got into spaces using his speed and athleticism; he had a complete performance against them, not to mention he scored two goals and supplied Luis Suarez on a perfect ball into the Uruguayan. You can see that he is just months away from reaching a world-class level. He has become Madrid and the Portuguese national team's future even though Cristiano Ronaldo is still excellent but Felix is their best player, and the vocal point of Portugal will be Felix it was yet another tremendous performance from a player that only seems to get better each game.
Robert Lewandowski vs Dortmund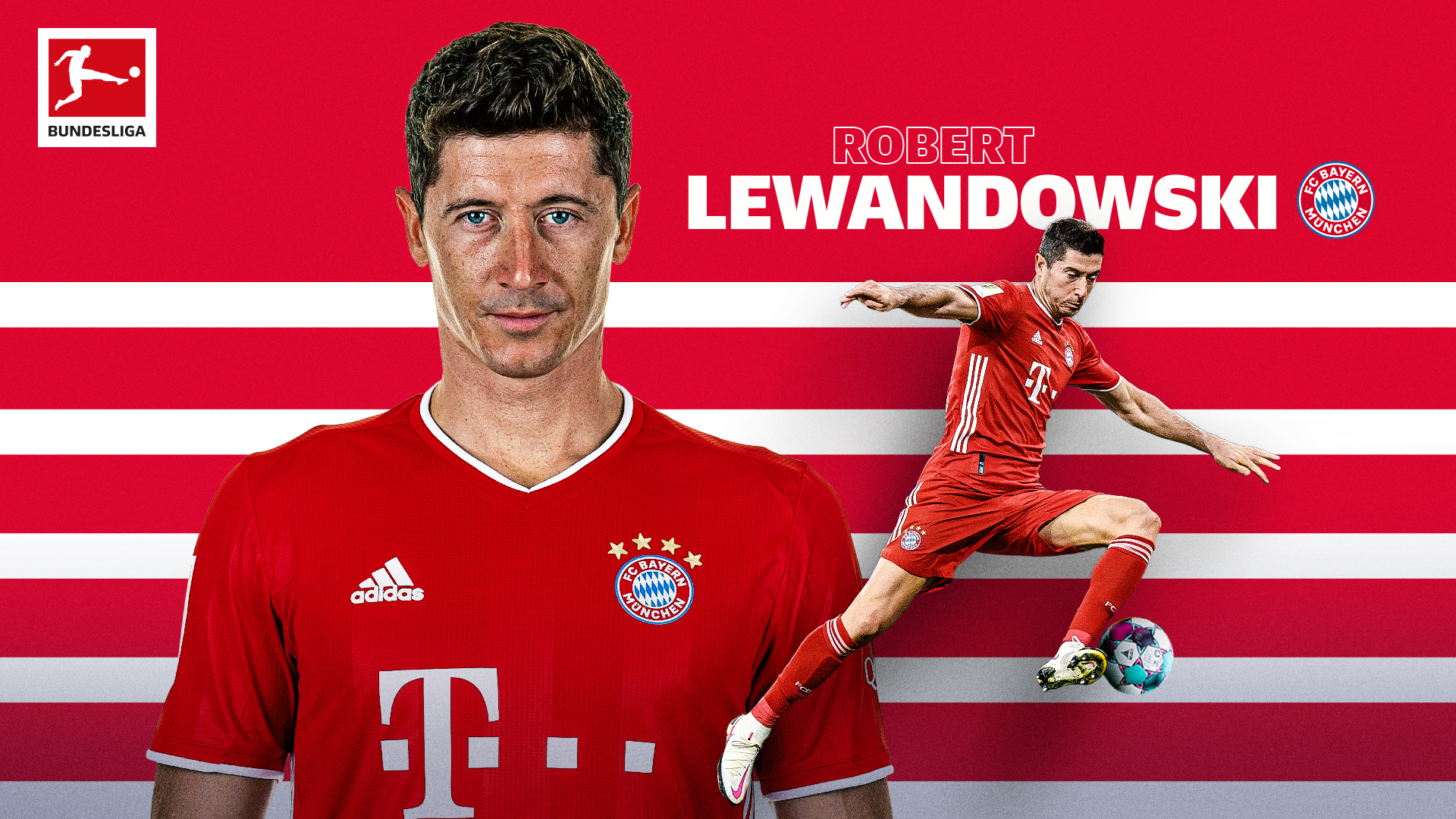 Robert Lewandowski continues to be the best striker in the world, and it's not particularly close. He is heads and tails above everyone else at his position. He has maintained the incredible form that he has shown the last year. A 55 goal season in Bayern Munich's treble-winning season last year on top of that, he led the league in goals as well as the Champions League. There's no denying Robert Lewandowski is greatness personified, but to see him continue to play at this level even in his thirties has been tremendous. The reason I have not acknowledged this quite yet is it something you just expect from him; an overwhelming display was going to be required for him to make this list. He will be on here quite often if he continues to play like this, but I was just waiting for a landmark performance against a big team in a massive match. Bayern Munich is the best team globally, and at this point in time, its not a debate. A large part of that is Robert Lewandowski, who was having another year to potentially even increase his goal total from last season. He has 11 goals in all competitions already this season, and it's been a big reason why Bayern Munich have kept up their blistering pace. They did get ripped apart buy Hoffenheim and nearly dropped points against Hertha Berlin; the defense is a constant issue, but they have done more than enough in the attack largely behind Robert Lewandowski to prove otherwise. In the El clasica against Dortmund, a very defining match of the Bundesliga season even though we're not even a quarter of the way through. The criticism at times about Robert Lewandowski has been his inability to perform in some big games. Against teams like Dortmund and some of the big giants in the Champions League as there have been multiple Champions League games against tough opposition in which he has not performed. However, that is just a narrative built by teams that do not like Bayern Munich. There is very little basis for anything in regards to that statement. However, he proved them wrong on that point against Dortmund he was world-class, nothing short of sensational. Dortmund ended up leading in this game for a couple of minutes untill Alaba leveled the game. However, Robert Lewandowski woke up in the second half and supplied the goods. The Polish Striker scored one of the most challenging goals we will see this season. He connected on a header from a tough and complicated angle; in fact, according to the metrics, he had a 7% chance of scoring from the angle and which he connected on the header, but Robert Lewandowski it's just a different level to everyone else still even for him this goal was out of this world. He had a goal taken away in the first half, but he finally delivered with one of the best goals of the season. We know the rest of the story Bayern Munich with a 2-1 lead, put the game on ice with a third goal. Robert Lewandowski is known for his goal-scoring ability not really known as an all-around Striker; even though he does a lot of good things outside of the goal-scoring, he doesn't dictate and control a game from the striker position in terms of all the things that a lot of center-forwards typically do. He is just simply a goal-scoring machine, and he adds a lot of other skills, but he's not like edin Dzeko who's greatest asset is the holdup play the ball distribution Robert Lewandowski is on an entirely different level than the Bosnian that's just an example this is not the game or something you see in a Robert Levandowski player he is not a player that is going to accumulate a lot of passing statistics black on this occasion that's exactly what he did a Sublime pass setting up Leroy Sane for a goal that allowed Bayern Munich to take a 3-1 lead Robert Lewandowski even scored another goal but yet another goal was taken away. He could have had three goals in this game. That shows how dominant he was a goal and an assist against Dortmund, a title rival that, for whatever reason Bayern Munich in Robert Lewandowski has always had the better of. One of European football's best performance this week with a world-class performance against a title competitor as we saw Robert Lewandowski settle it.
Henrikh Mkhitaryan vs Genoa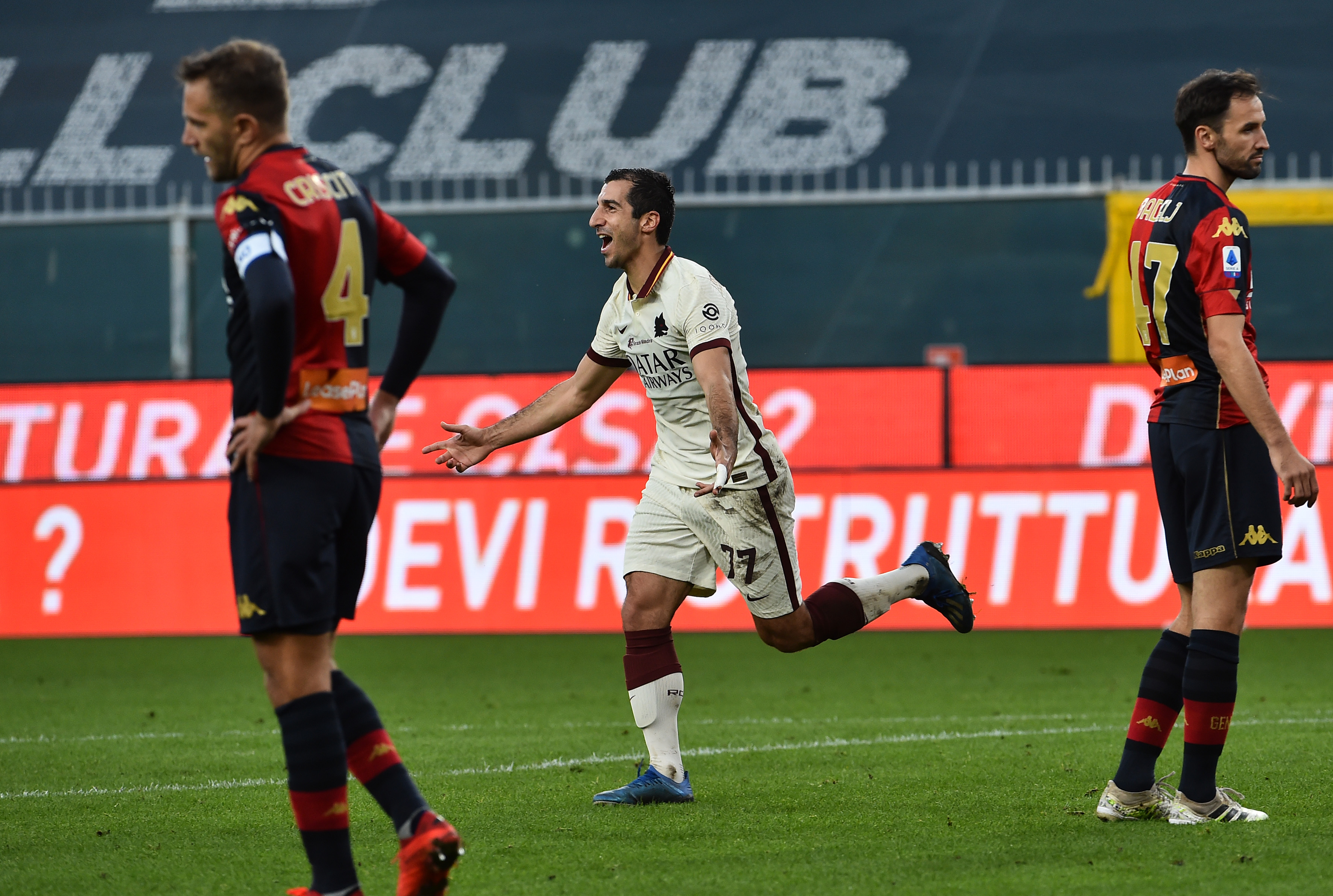 Henrikh Mkhitaryan has become one of the league's best players. He has been instrumental to Roma's early success this season and individual success last season. He came from Arsenal last year on loan after being castaway at Manchester United and Arsenal, he found a home in the Italian capital; the initial signing did not excite that many people in Rome, but very quickly, he earned a growing reputation at the Stadio Olimpico. It has only grown in escalated since his arrival. This summer, Roma wanted to make the move permanent as Arsenal renegotiated a deal that allowed Roma to take him for free in hindsight from Arsenal's point of view. It looks like it has been a mistake; the Gunners could really use someone like Mkhitaryan this season. Last season The Armenian scored nine goals for Roma many times as an attacking midfielder will playing on the left-wing and others. He has been one of Paulo Fonseca's key components as he has provided another element of creativity with great communication with the Midfield and has also been on the same page with Pedro Rodriguez much of the season. Both Pedro Rodriguez and Miki came for free and continuously have outplayed players at their former Clubs. The Armenian has goal-scoring capabilities; he's been able to show it periodically for the Italian Giants; however, Sunday afternoon was a joyous and special-occasion, something that Roma has not seen from a player since 2016. When you think of Miki, even though he can score goals and has proven to be a very valuable asset so far this season, it has been about his creative play, and the way he can facilitate opportunities for teammates; he leads the league in assists this season and thus far in this campaign it is the thing he is done at the highest level however this Sunday he got on the scoring sheet a whole bunch. After scoring in the Europa League against the Romanian champions in midweek, he was certainly up for against Genoa. He scored on three different occasions earning himself a hat-trick, something he is only done a handful of times in his career. The first hat-trick since he was playing for Dortmund. Not to mention it was the first Roma hatrick in the league since Mohamed Salah has three goals against Bologna in 2016 edin Dzeko have had a Champions League hat-trick & Europa League hat trick, but it has been four years since we've seen one in league play a moment to remember for Mkhitaryan. In a dominant first half, Roma couldn't find that breakthrough until the final minute of stoppage time Corner sent in from Jordan veretout, and at the right place at the right time, Mkhitaryan following through on a header they gave Roma the lead before the break. Genoa Drew level in the second half before henrikh Mkhitaryan finished off a Counter-attack orchestrated by Chris Smalling and set up by Bruno Peres, allowing The Armenian to be free in the Box to get his second. Then very late in the game, Pedro Rodriguez connected with him on a cross that henrikh Mkhitaryan buried in the back of the net, completing a wildly impressive hatrick to score a hat-trick with no penalties involved is extraordinary; he was nothing short of world-class this weekend. It wasn't just that he was outstanding and put in a man-of-the-match display; he was one of the best performance across all leagues this week it was a truly breathtaking display. He has four goals and forces in all competitions and as quietly becoming one of the best players in Italian football this season; a display like that is another example of the incredible qualities he has displayed in Rome on a consistent cliff he's shown to become something exceptional at the Stadio Olimpico one of the best performers saying this week in any League.