RB Leipzig Swept by Koln! Striker Needs to be the Number one Priority
RB Leipzig has been handpicked as a team, most likely to the throne of Bayern Munich. It's not going to happen this season and hasn't happened the last couple of years, but it has certainly been something RB Leipzig has been trying to chase. They have the structure coach and team to break them down Bayern and eventually become Champions. A lot of people look towards Dortmund, but they are historically choke artists but never can get the job done or close the deal. RB Leipzig doesn't necessarily choke but really struggles in the big games, especially against Bayern Munich. It doesn't help that Bayern Munich often is after their players, and most of the time, they get them. It's going to be increasingly difficult to push forward and take them down as the Giants seemingly get stronger as the years go by. Julian nagelsmann is the right coach to take this team to the next level, and he has done a tremendous job, but they're still missing a component that is preventing them from doing this. When the time comes, I believe our be like seeing will be the team to the Dethrown Bayern Munich. It is fixable; they have the best young coach in Germany; on top of that, they have the best defense in the league, and even though they're losing key pieces, they will always innovate and found ways to upgrade Squad. They lost to Koln for the second time this season cologne is in the relegation Zone; they might go down, and they've gotten RB Leipzig twice; it is a cause for concern in the general sense, but also it highlights what they need. RB Leipzig always has a good winning attitude; they have the players they create chances regularly; the issue they have is they cannot finish them. Other than upgrading at center-back or potentially replacing players that will depart, their number one priority this summer is signing a striker. The fact of the matter is RB Leipzig doesn't score enough goals. They need a 20-goal striker that can lift them; they were different points this season when their top scorer was their left-back that's not going to get it done in a Bundesliga that has a Bayern Munich. Andrea Belotti, Donyell Malen, Jonathan David Dusan Vlahovic, and Mauro icardi should all be on their list. They need to find a striker this summer, and if they sign a striker that can provide them with 20 goals, they will be pushing Bayern Munich to the brink; that has been the one component that they're missing in this team. This is priority number one for RB Leipzig.
Hans Flick Era over In Munich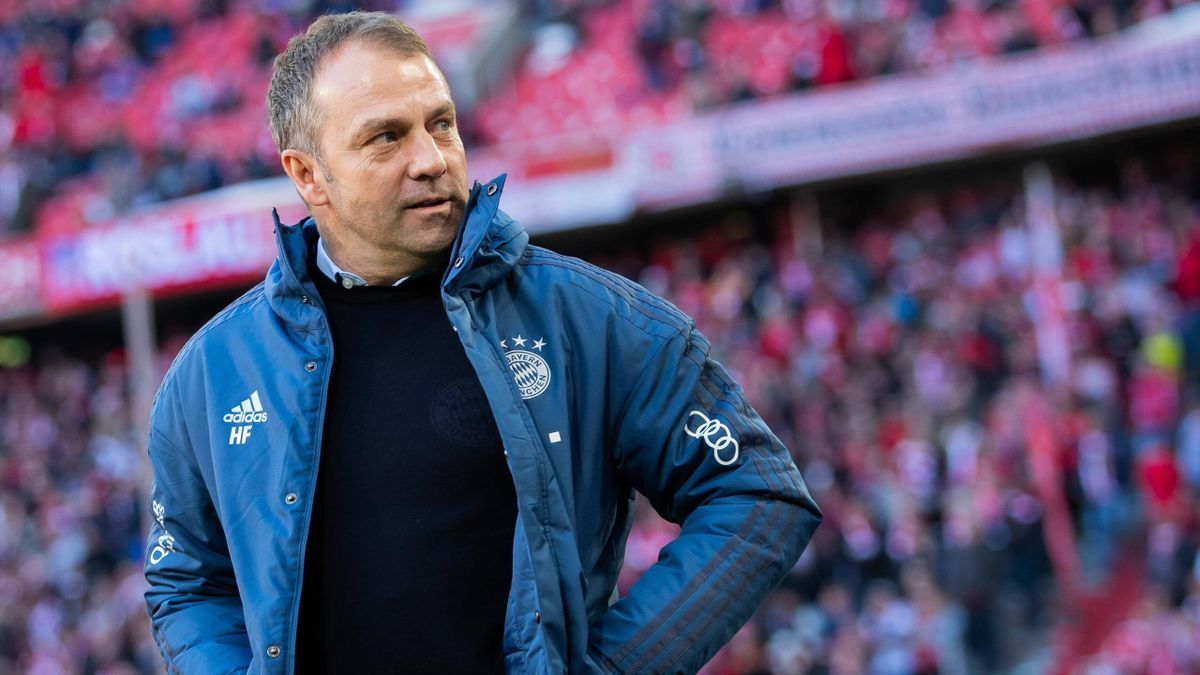 There's been a significant amount of disconnect between Hans flick and the Bayern Munich directors. Hans flick joined the middle last season took Bayern Munich to the Bundesliga title, DFL cup, and the Champions League win. They won the treble last season have only continued incredible success this season; he has developed himself into one of the best managers in the world. He has done a tremendous job at Bayern Munich and probably under other circumstances would have stayed for longer. But there has been a trembling relationship between himself and the board of directors. They never seem to be on the same page and had somewhat of a toxic relationship. The relationship with himself in the players has been perfect, but the higher-ups and Hans flick just don't see things the same way. Hans flick after the win against Wolfsburg, announced that he would not be returning next season. The directors were not pleased with his announcement, especially the timing of it. He's only been at Bayern Munich for a year-and-a-half; he's one everything and has shown to be one of the best managers in the world. They're still capable of putting together a dynasty if Robert Lewandowski does not get injured and gets to play against PSG. Bayern Munich probably is still on Pace to win the Champions League. It's unclear where they are going to go from here. The name that has been attached to this is Julian nagelsmann; it will be very difficult to pull this off, but at the moment, he seems like a possibility if Leipzig is willing. He is still under contract there, but his family is from Munich, and it is a job I'm guessing he would love to have one day. Jurgen Klopp, while unlikely, could also be a possibility outside of those two; it's unclear what direction that they will take. It's going to be a very interesting process as far as who will take over this fantastic team next season. While hounds work is highly likely to take the Germany job at the end of they the European championships. It's unfortunate that it had to end like this. Bayern Munich under Hans flick was something special he created and got rid of all the toxic and unsettling things about this Bayern Munich team and one everything in hindsight, I think he might be making a mistake it all depends on what his Ambitions are, but regardless Hans flick's with Bayern was something to remember it was special, but sadly this era ends three years too soon.
Devastation! Schalke Relegated for the first time in 30 Years
This week we got the gist of some devastating news, but one that we expect it but that doesn't make it any less devastating. Just because we have prepared for this doesn't change practically anything. Schalke has been a figure of not only German football but European football for the past 30 years. Their last relegation was in 1991; it has been so long, and they've been such an incredible part of what has made the Bundesliga special. Not only their individual success but more than that. They were a team that was a Champions League regular in their Peak and at the very least Europa League football. Things have died down over the last couple of years, and they've really struggled to become what they were capable of. A lot of people refer to the Bundesliga sometimes as a Bayern Liga; the reason for this and they've dominated so significantly over the last decade and will probably continue to do so. This very well could have been Schalke. Had Schalke held on to the majority of their players, they would have a team capable of winning on all fronts. Honestly, I believe if Schalke would not have sold their best talent, they will be challenging for titles. Schalke at one point or another had Manuel Neuer, Leon goretzka, breel embolo, Joel matip, Julian Draxler, Ivan rakitic, Leroy Sane, Mesut Ozil and others. It very easily could have become Schalke Liga. This was a team that could have won everything, and they made some mistakes in the transfer market ultimately let him go out their best players, which is why they have been in this situation. If you want to go more recently, Weston McKinnie came from Schalke; he was the final nail in the coffin before they went down. They have the worst season in Bundesliga history with only 13 points; they've gone through five coaches and are in financial difficulties right now. Not to mention we're saying goodbye to the Revier derby one of the most exciting and dramatic rivalries in German Football. The hearts of Germany and bleed for this relegation it has been as devastating as anything we have seen in Germany. I believe they will find a way to get back up because among the Bundesliga 2 teams, Schalke will be able to recruit and sign the best players; it will be the most intriguing destination among those teams. It's so devastating not only because of what they meant to German football and that there are massive, but it also stings because of what they could have been. I sincerely hope she'll find a way to come back to the Bundesliga, where they belong.